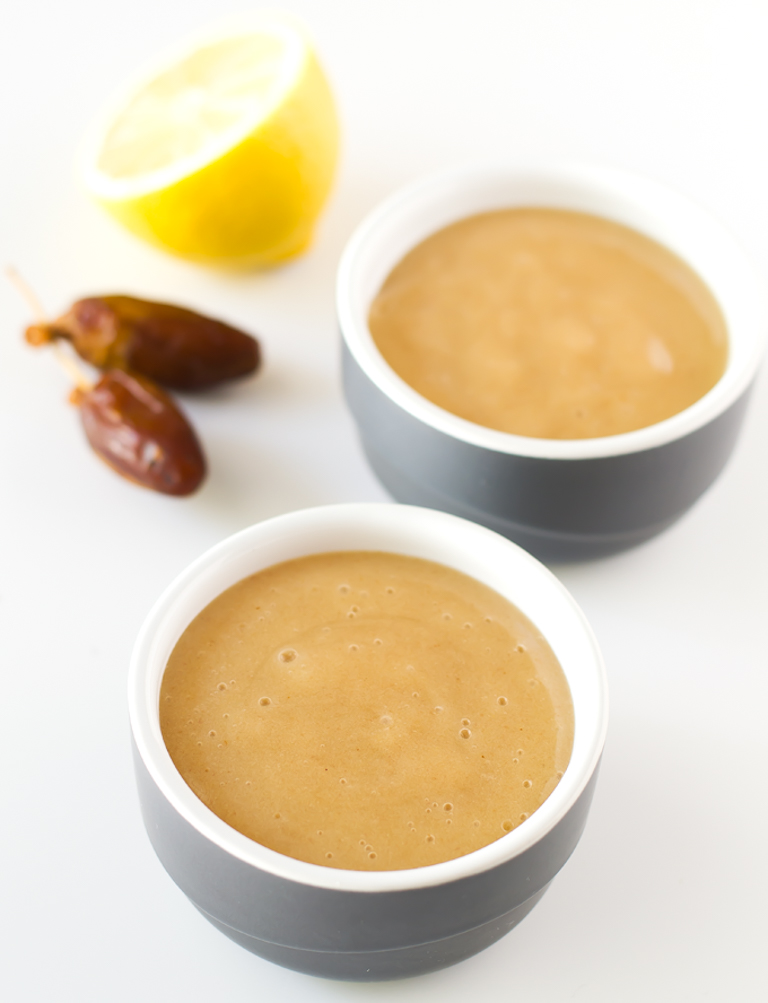 I've been sugar-free for the past 30 days and I feel amazing! It has been easier than I thought and now I know I can live with no refined sugar in my diet, it could be a challenge sometimes, especially when you eat in a restaurant, but you can do it and it's totally worth it. I've been using dates, coconut sugar, maple or agave syrup and this date syrup, it's the cheaper natural sweetener I've found here in Spain and it's also healthy and super easy to make.
Dates are healthier than syrups and non refined sugars, I always use them to make smoothies or oatmeal, but sometimes I prefer to use this homemade date syrup, it's ready in less than 5 minutes and you only need dates, water, lemon juice (optional) and a powerful blender. If you don't like the lemon juice taste you don't need to use it, it's an optional ingredient, but it helps the syrup to keep longer.
Blend all the ingredients and your date syrup will be ready to use. I recommend you to buy natural dates, they taste better and are much healthier. You can use the kind of dates you like, I love Medjool dates, but I can't find them here very often, so I use Deglet Nour dates.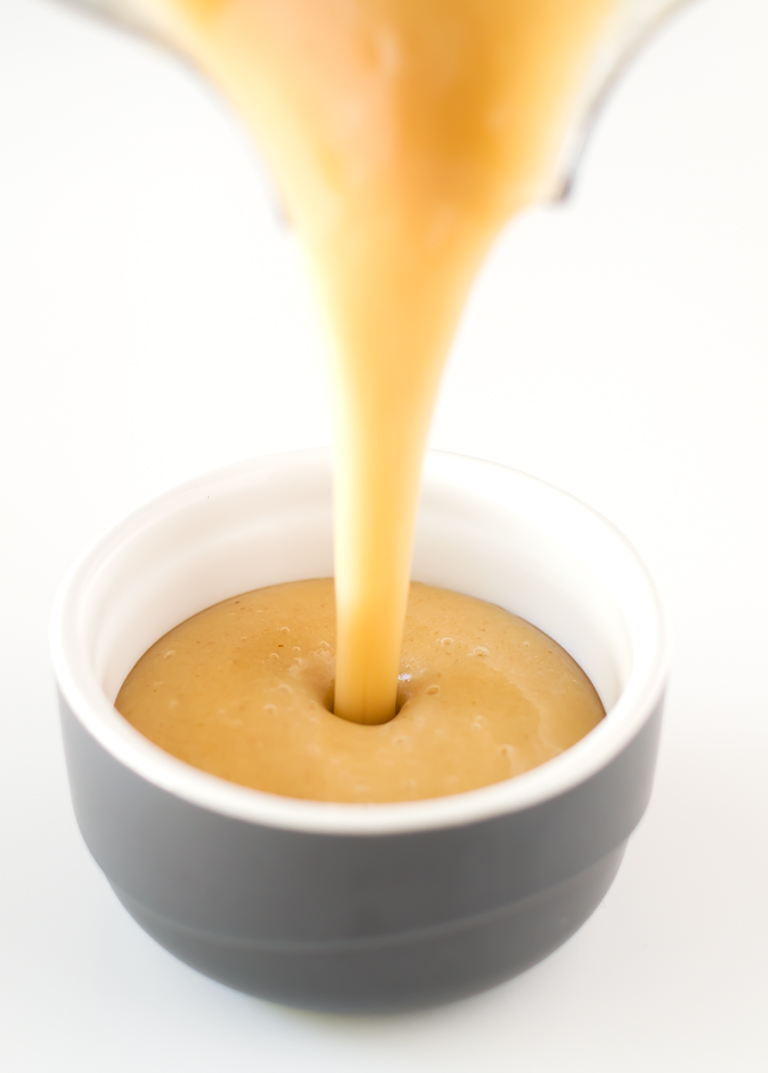 To make the syrup you need a powerful blender, I have a Vitamix and it's just perfect, I know, it's really expensive, but it's worth it. If you don't have a powerful blender don't worry, try to make the recipe and if the syrup hasn't a good texture, try to add more water.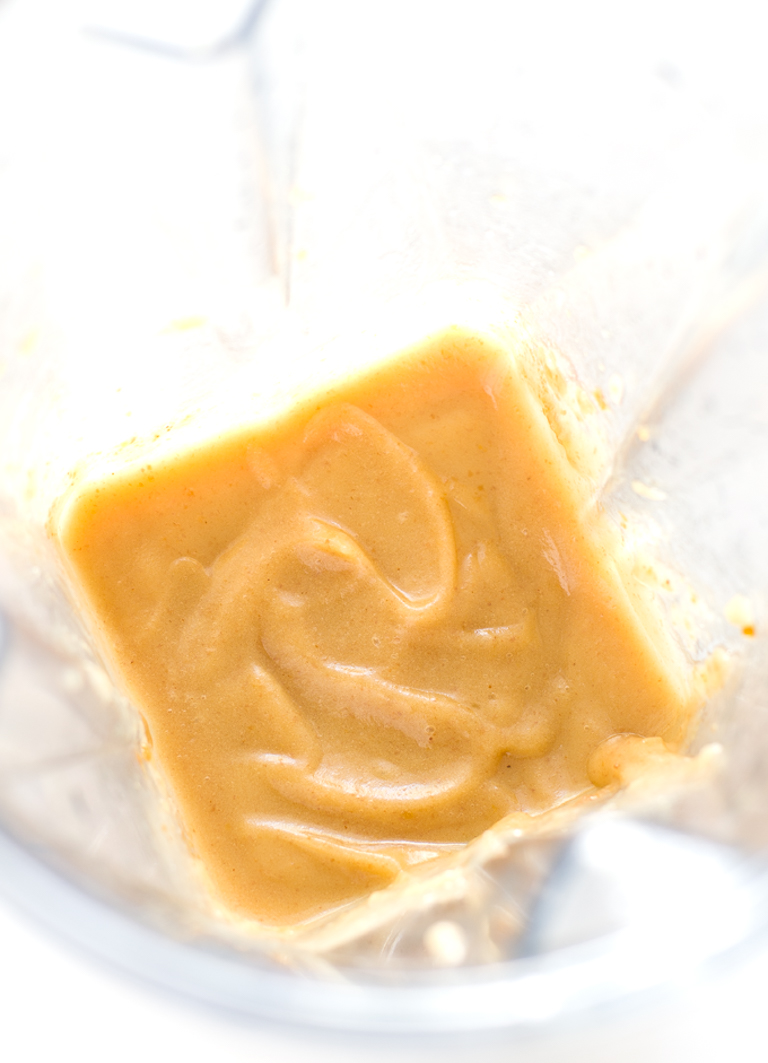 Once you've made the syrup, keep it in a glass jar in the fridge for up to three weeks. The syrup can thicken, but you can add more water when you're going to use it. I love how it tastes, it's like a natural and super healthy caramel sryrup.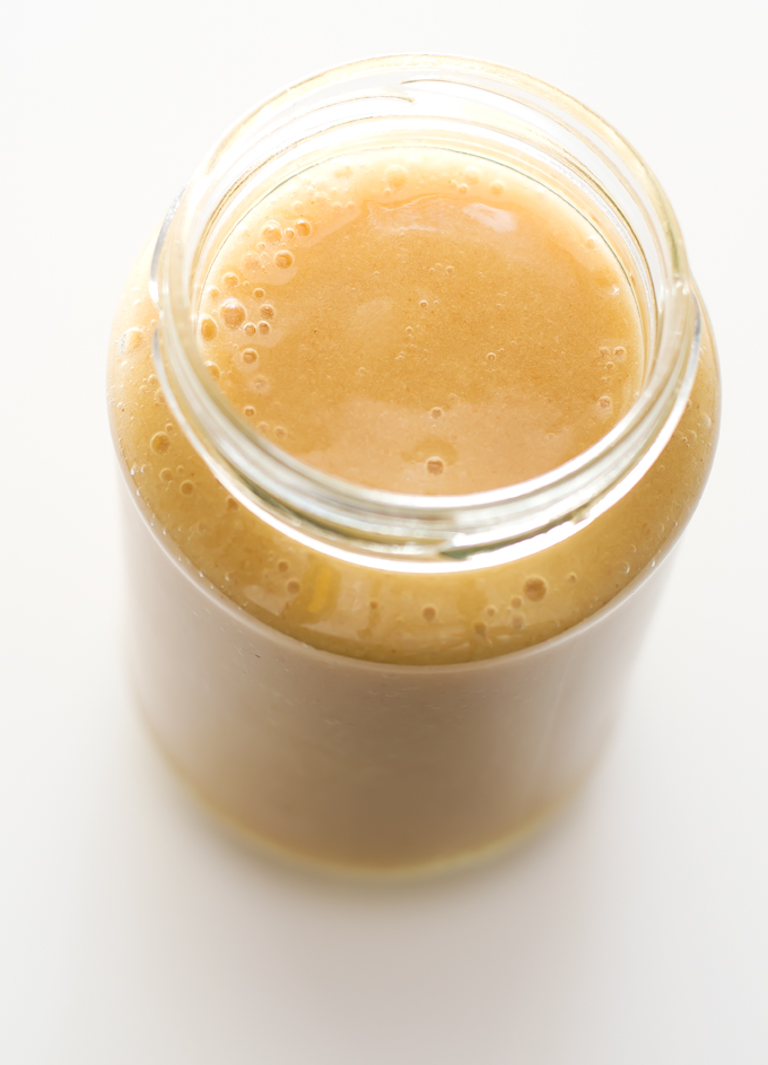 You can use this date syrup to make so many recipes: smoothies, pancakes, crepes, muffins, or whatever. I've recently used it to make a gluten-free blondie and it tasted amazing! Avoid refined sugars and especially artificial sweeteners, they have no calories but they are really bad for your health. You don't have to be afraid of calories, if you eat a healthy diet and have an active lifestyle, you won't gain weight, just choose the right food and do some exercise, that's the secret to be skinny and healthy.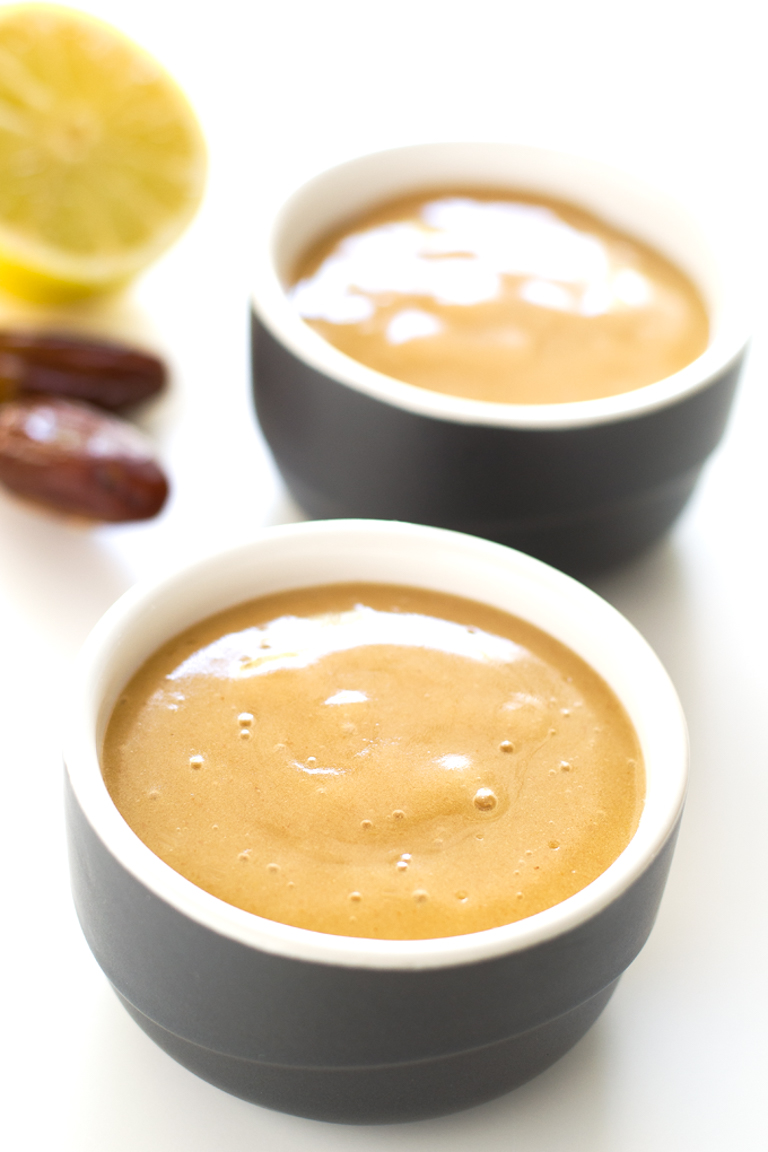 Print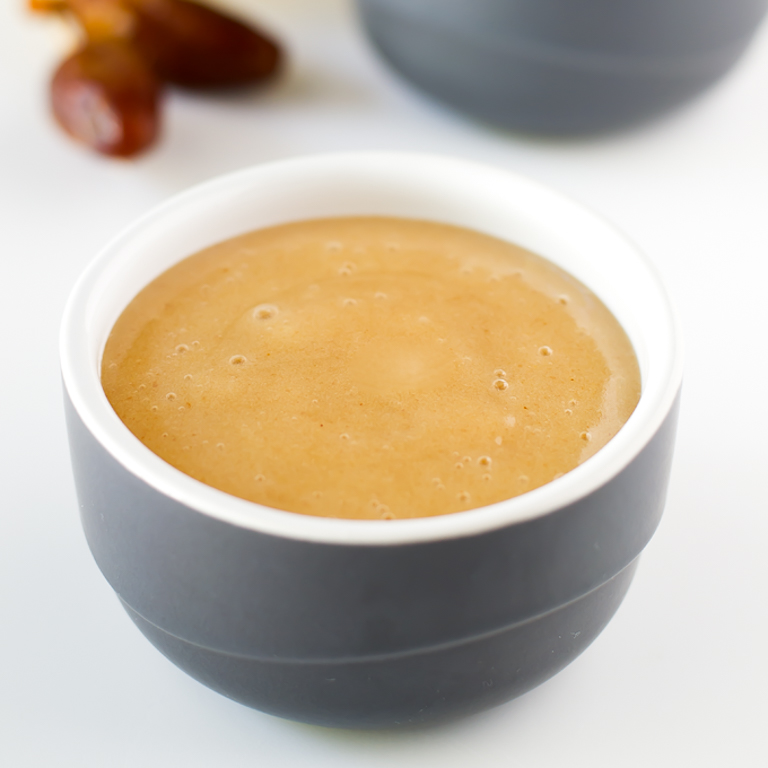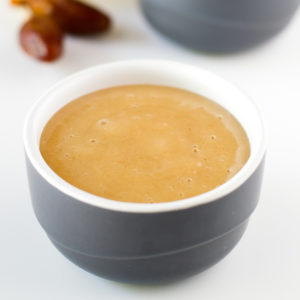 Date Syrup
Author: Iosune
Prep: 5 mins
Total: 5 mins
2 cups (500 milliliters) 1x
How-To
American
Vegan
Servings 2 cups (500 milliliters) 1x
Scale Tap or hover over number to scale servings
Date syrup is a super healthy sweetener and is really easy to make, you only need, water, dates, lemon juice and a blender!
Ingredients
1 and 1/4 cup dates (200 g), I used Deglet Nour dates, but any type will do
1 1/2 cups water (375 ml)
1 tsp lemon juice (optional)
Instructions
Add all the ingredients to a blender and blend until smooth.
Use immediately as a sugar replacer in pretty much any recipe or keep the syrup in a sealed jar or container in the fridge for up to 3 weeks.
Notes
Feel free to use Medjool dates or any other dates you have on hand.
Lemon juice is optional, but your date syrup will last longer if you add it.
Nutrition
Serving Size: 1/2 of the recipe
Calories: 251
Sugar: 56.4g
Sodium: 7mg
Fat: 0.4g
Carbohydrates: 66.8g
Fiber: 7.1g
Protein: 2.2g