Vegan smoked salmon, made with natural ingredients. It's low in fat and the texture is on point. We served it on crackers with vegan cream cheese.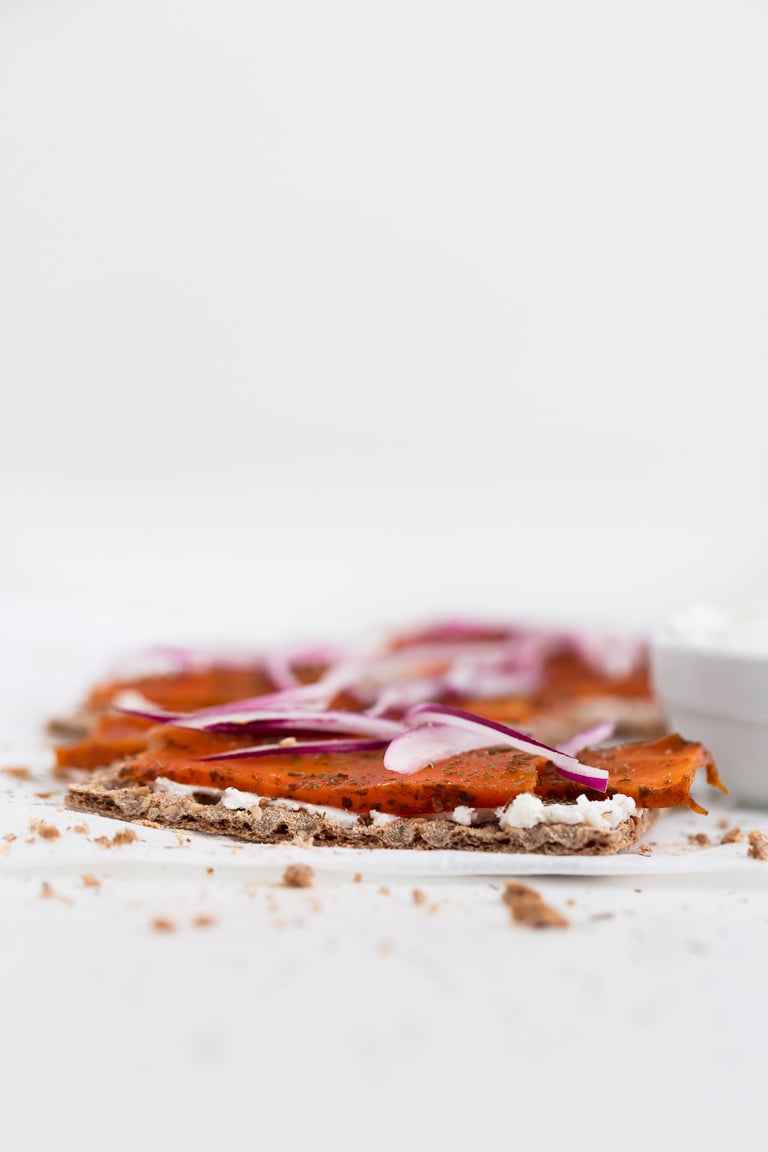 When you live in a Mediterranean country, you eat fish all the time, so when I went vegan, I craved fish more than meat. I was obsessed with smoked salmon, especially served with cream cheese and bread and as we haven't shared any fake fish recipe on the blog before, here it is our first one.
This vegan smoked salmon is to die for, tastes so good and is pretty similar to the real one. Besides, it's so healthy and made with easy-to-get ingredients. Our version is low in fat, but if you add some extra virgin olive oil on top just before serving it will taste even better.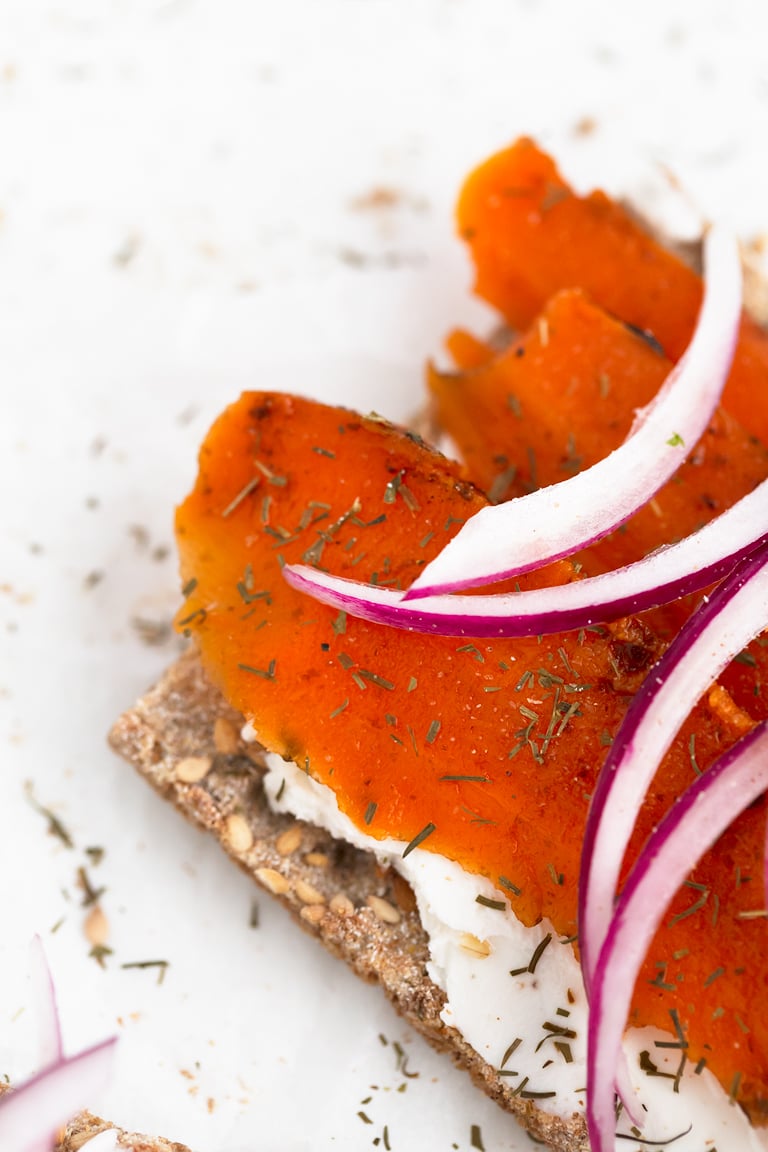 …