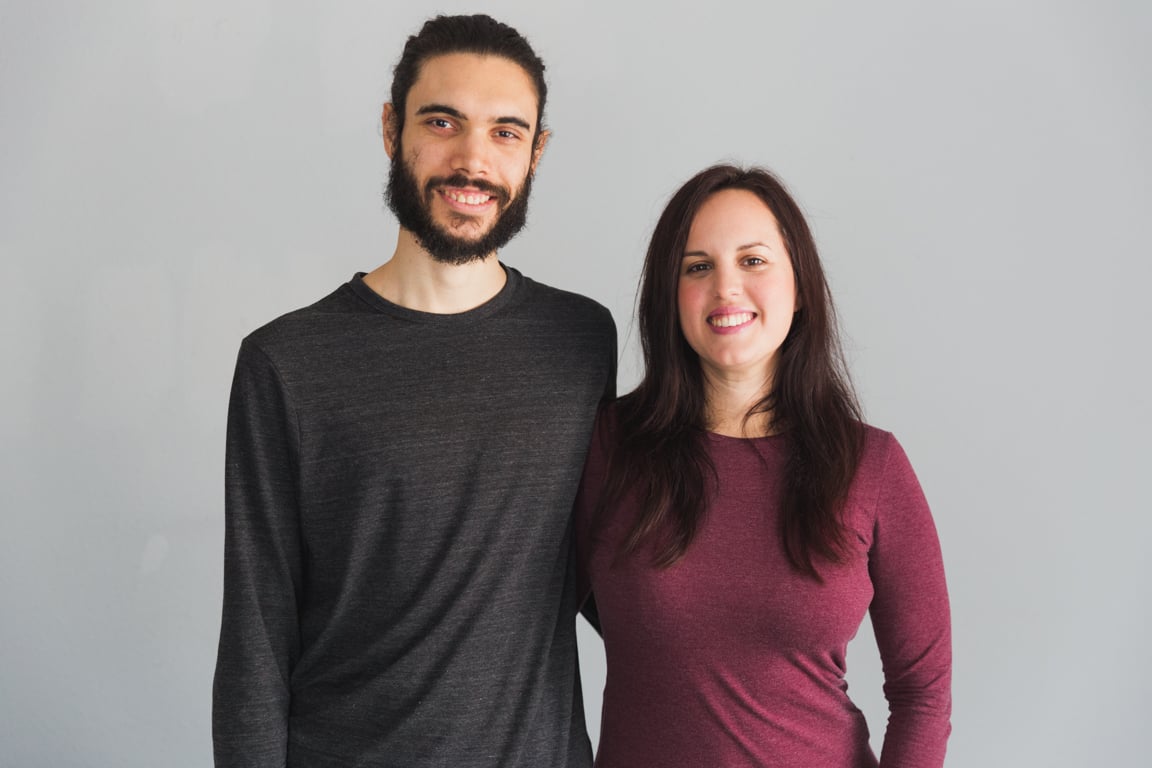 Welcome to Simple Vegan Blog 🙂
Since 2014, we have been sharing vegan recipes made of simple ingredients. Most are healthy, quick and easy to make.
Here you'll find nutritious, yummy recipes that will help you stay healthy.
About us
I'm Alberto, the food stylist and photographer. I also manage the techie and business sides of blogging.
My favorite recipes are Vegan Pad Thai and anything sweet with peanut butter, like this PB jam sandwich
Iosune and I always wanted to travel outside of our country and know about new cultures. In march we were three months living in Cologne (Germany) and we loved the experience. We'll start to plan our next relocation soon!
Hi! I'm Iosune. I develop the recipes, write the blog posts and manage social media (Facebook, Instagram, Twitter y Pinterest). I also take care of the comments and email.
I love learning new things about nutrition and that's why I'm studying online to become a health coach in New York's Institute for Integrative Nutrition.
My favorite recipes are rice pudding and hot tomato soup.
If you want to get all of our new recipes, subscribe by email.
What do you eat?
Plants. We want to avoid animal suffering as much as we can. Furthermore, we live that way because we think it's better for our health, for other people and the Earth.
What we do for a living?
We work on our two blogs, Simple Vegan Blog and Danza de Fogones (in Spanish). We love our jobs because we can live wherever we want, help other people, animals and the planet.
How can you make a living with the blog?
With time and effort. We have a page where you can find some of the resources we've used and still use. We also published a page where we explain how to create your own blog in 5 minutes.
Contact
If you want to ask something or just say hi, you can contact us following the instructions on our contact page.
Work with us
You can take a look at what we offer to companies on our contact page.
Press
Check our press page.