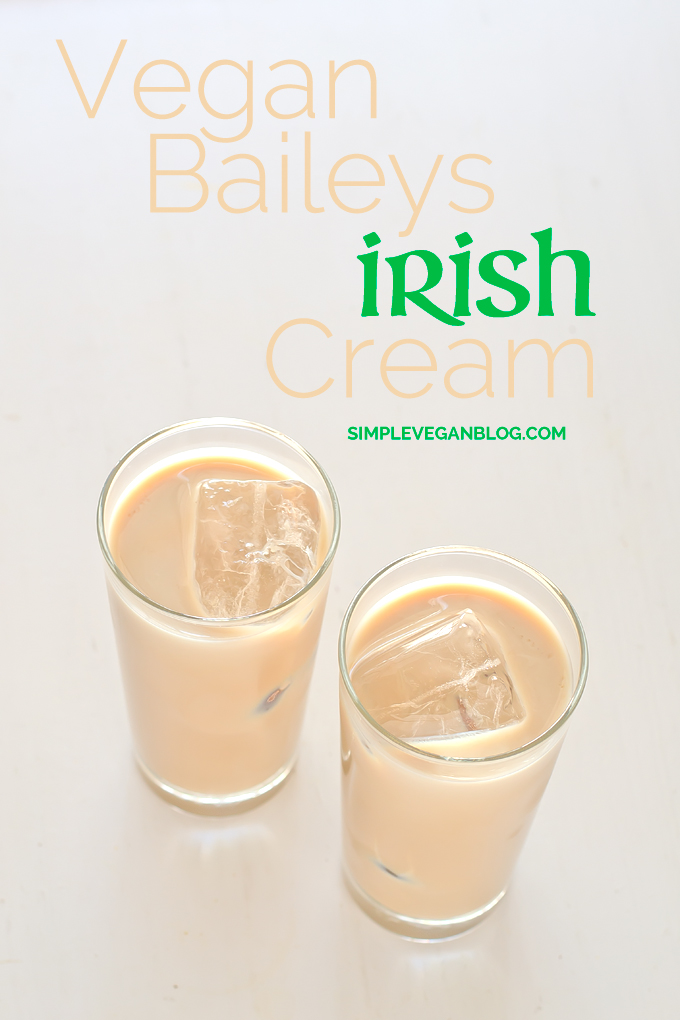 I hardly ever drink alcohol, but when I do, Baileys is one of my favorite drinks. That's why I'm in love with this Vegan Baileys recipe, and I wanna share it with you for Saint Patrick's Day.
Our Vegan Baileys is healthier, lighter, so sweet, creamy and you won't even find the difference! I like even more than original Baileys, and it's ready in less than 5 minutes!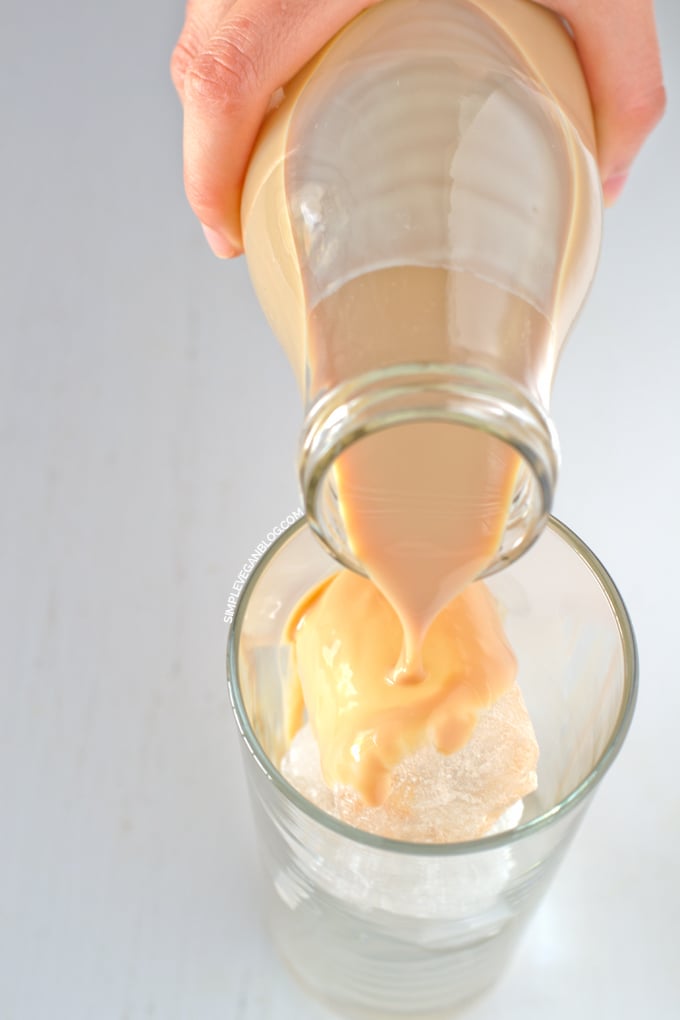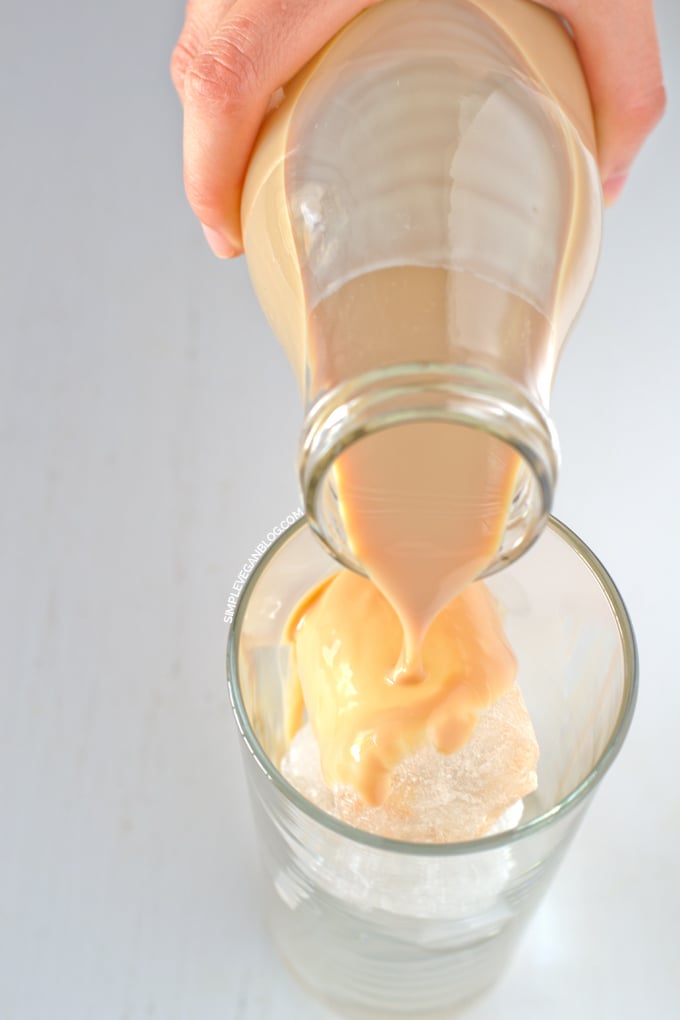 This recipe is dairy-free, so if you have lactose intolerance, you can enjoy it. In addition, is sugar-free because we've used agave syrup, but you can also use maple syrup or honey (if you're not vegan). Maybe you'll want to add more whiskey, it's your choice.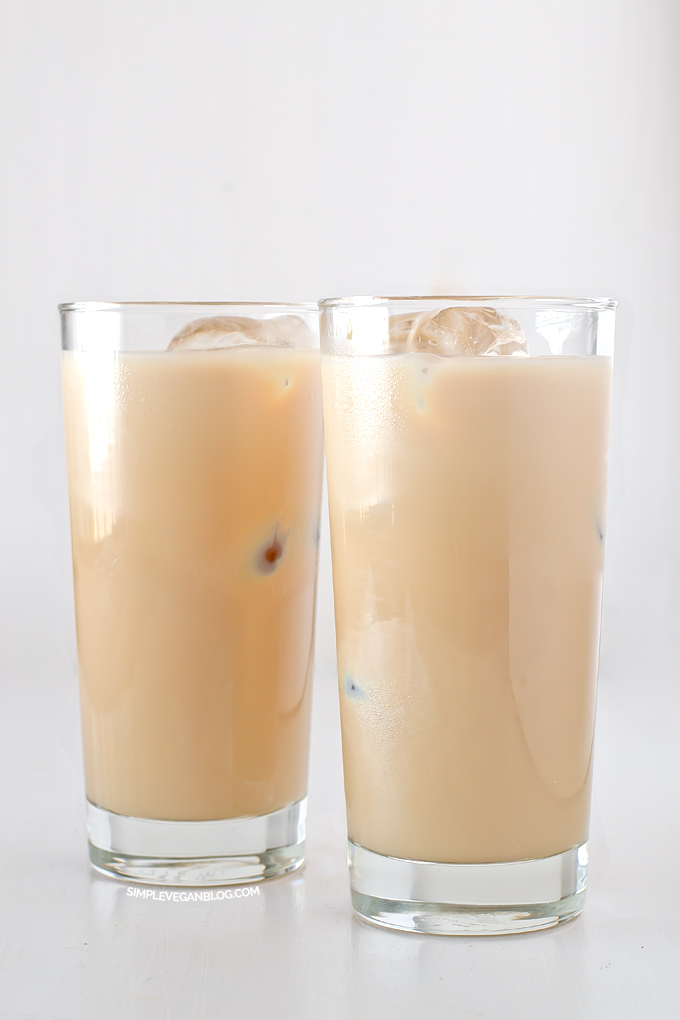 This time we've used coconut milk, but you can also use almond milk, we love both.
To make Baileys we've used Irish whiskey, we like Jameson, it's our favorite, but if you prefer, you can use other kind or brand of whiskey.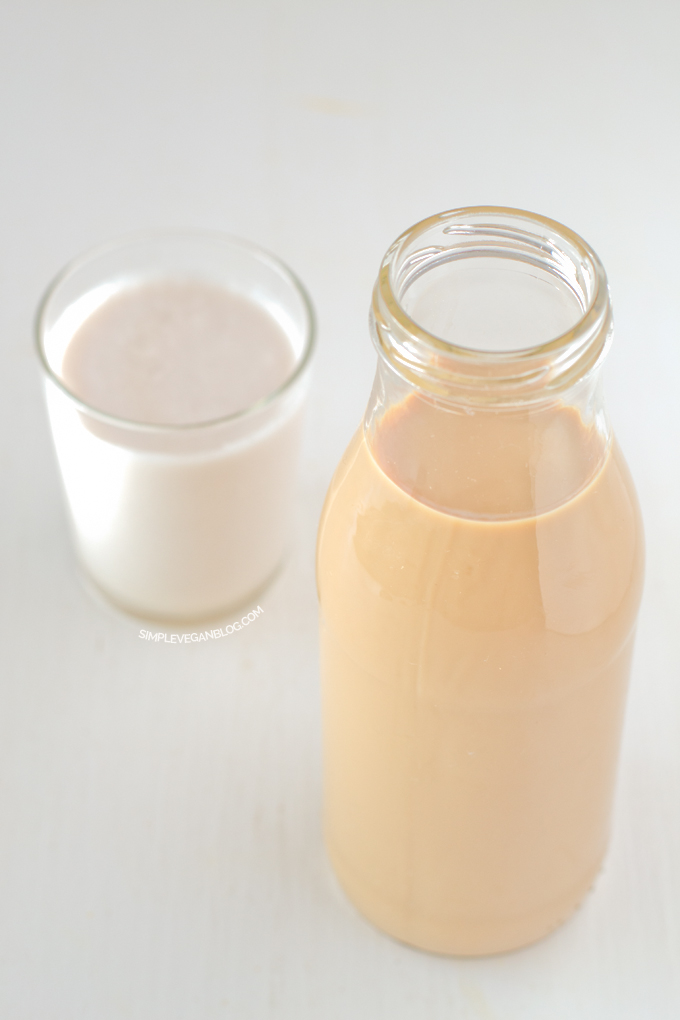 We don't usually make recipes using alcohol or coffee because we don't consume them in our daily lives, but this is a special day and we wanna celebrate Saint Patrick's Day with an Irish drink.
Now we invite you to make this Vegan Baileys, pour yourself a drink and let's toast. Happy Saint's Patrick Day!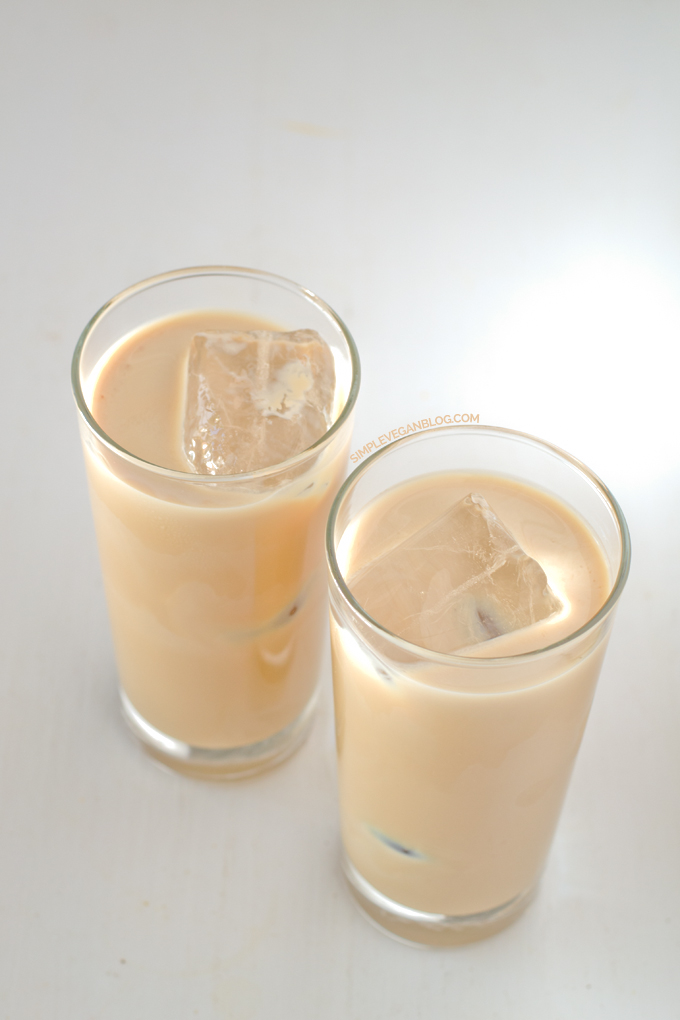 Print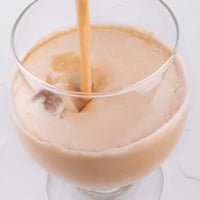 Vegan Baileys
Author: Iosune
Prep: 5 mins
Total: 5 mins
2 cups (500 milliliters) 1x
Drink
Irish
Vegan
Servings 2 cups (500 milliliters) 1x
Scale Tap or hover over number to scale servings
This vegan Baileys is healthier and creamier than the original. You won't tell the difference! Ready in 5 minutes with 5 ingredients.
Ingredients
1/3 cup Jameson Irish Whiskey (80 ml), any whiskey is okay
1/4 cup strong coffee or espresso (60 ml)
1 tsp vanilla extract (optional)
1 14-ounce can full-fat coconut milk (400 ml)
1/4 cup agave or maple syrup (60 ml)
Instructions
Add all the ingredients to a blender and blend for about 1 or 2 minutes or until smooth.
Serve your vegan Baileys chilled or with some ice, and shake well before using. You could also add it to your coffee or vegan hot chocolate for a delicious dessert. Just pour it in, stir, and enjoy!
Store the leftovers in the fridge for up to 1 week.
Notes
You could use a different kind of plant milk instead, such as homemade cashew milk or maybe almond milk. However, I do suggest you use canned coconut milk.
Feel free to use a different type of sweetener instead of agave or maple syrup.
Nutrition
Serving Size: 3.4 fl oz or 100 milliliters
Calories: 236
Sugar: 11.9 g
Sodium: 10.4 mg
Fat: 16.3 g
Saturated Fat: 14.5 g
Carbohydrates: 14.9 g
Fiber: 0.8 g
Protein: 1.6 g