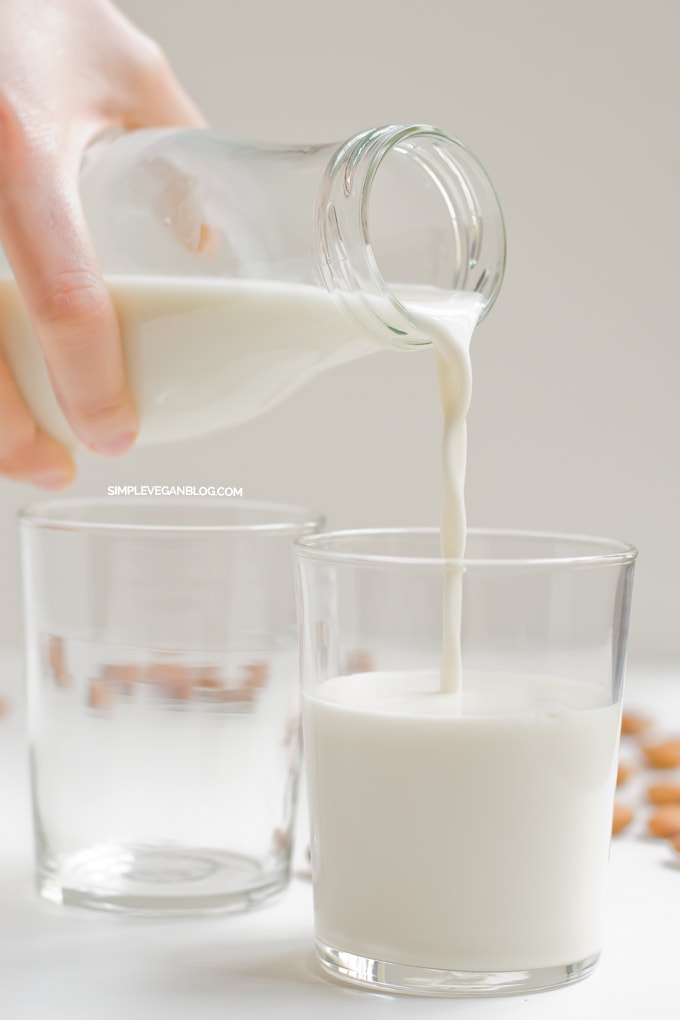 Almond milk is one of our favorite plant milks, it's cheap and so easy to prepare. In addition, it's a healthy cow's milk alternative, and you can drink it if you have lactose intolerance.
Almond milk is also lighter and has less cholesterol, so it's a good option if you are dieting. If you are worried about calcium, I have good news for you, almonds have even more calcium than cow's milk!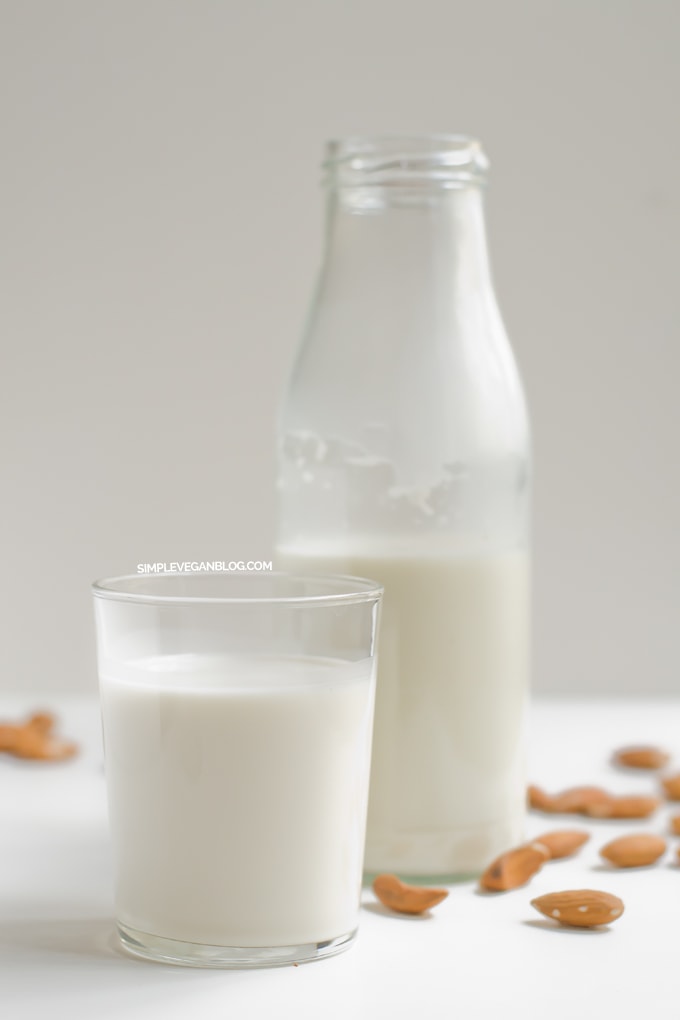 You can make almond milk only with two ingredients: almonds and water, but you can add dates (we are addicted to dates!), especially if you're going to use it for sweet recipes, but it's also delicious in savory recipes, actually we used this milk in our Vegan Pasta Alfredo recipe.
If you don't like or you can't eat dates, you can use any sweetener you like, such as agave or maple syrup, sugar, or whatever.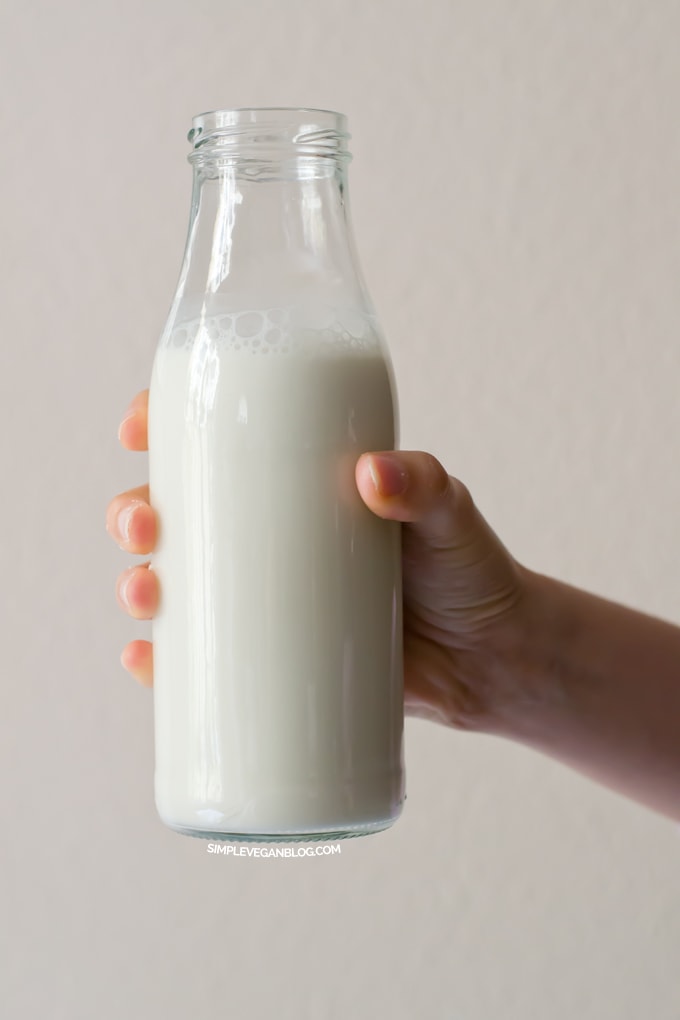 We soak almonds overnight because this way they are easier to peel and blend, but the number one reason is to activate almond enzymes and improve digestion. If you wanna know more about the benefits of soaking almonds you can read this post, it's so interesting!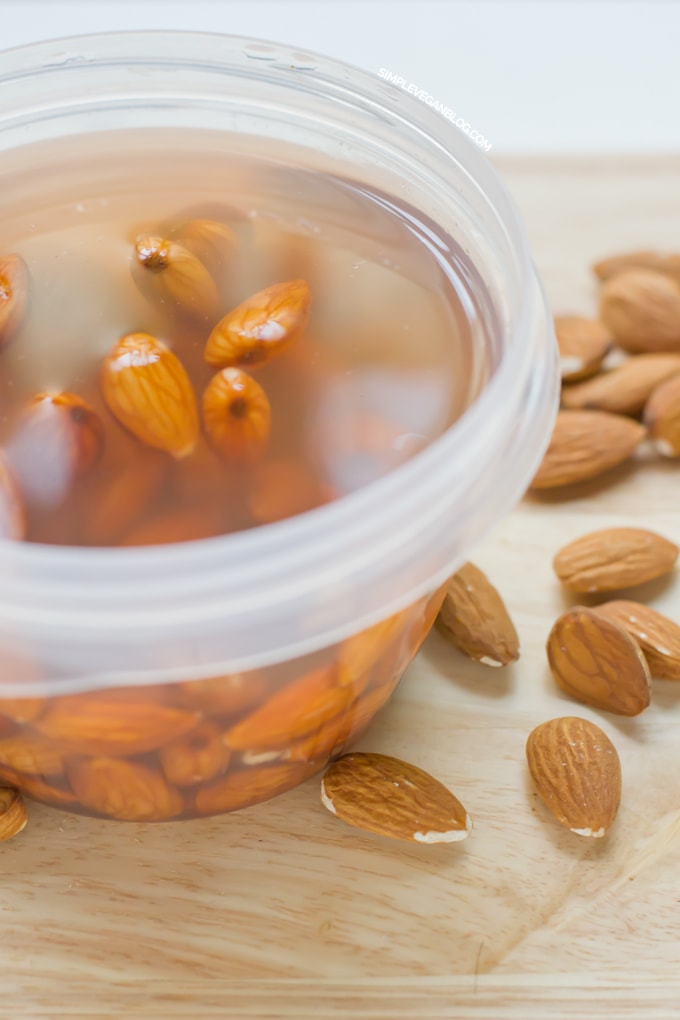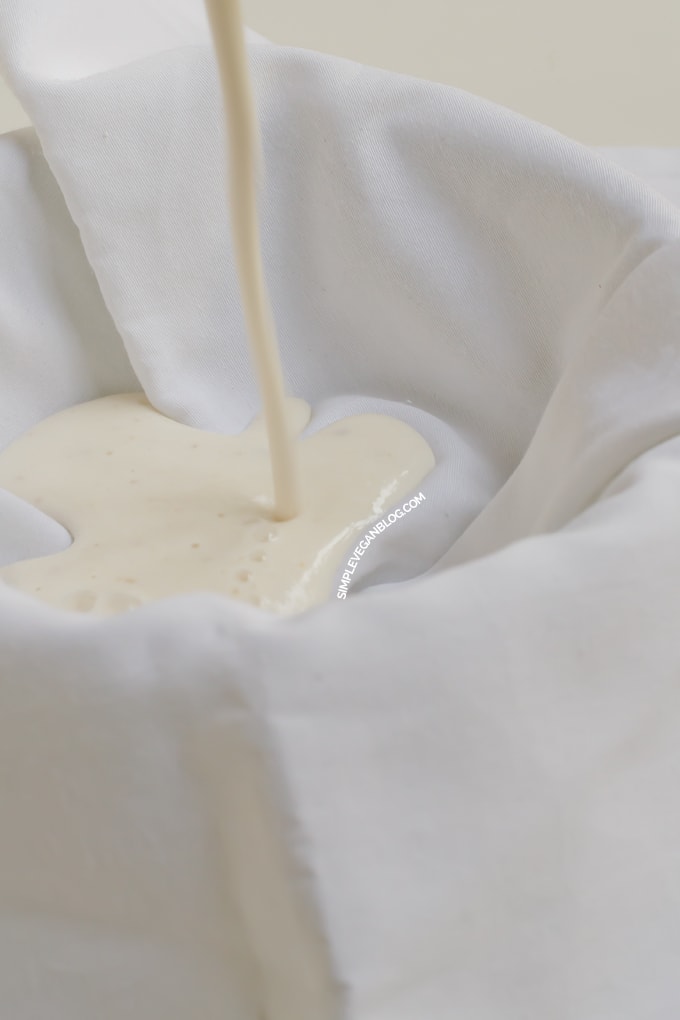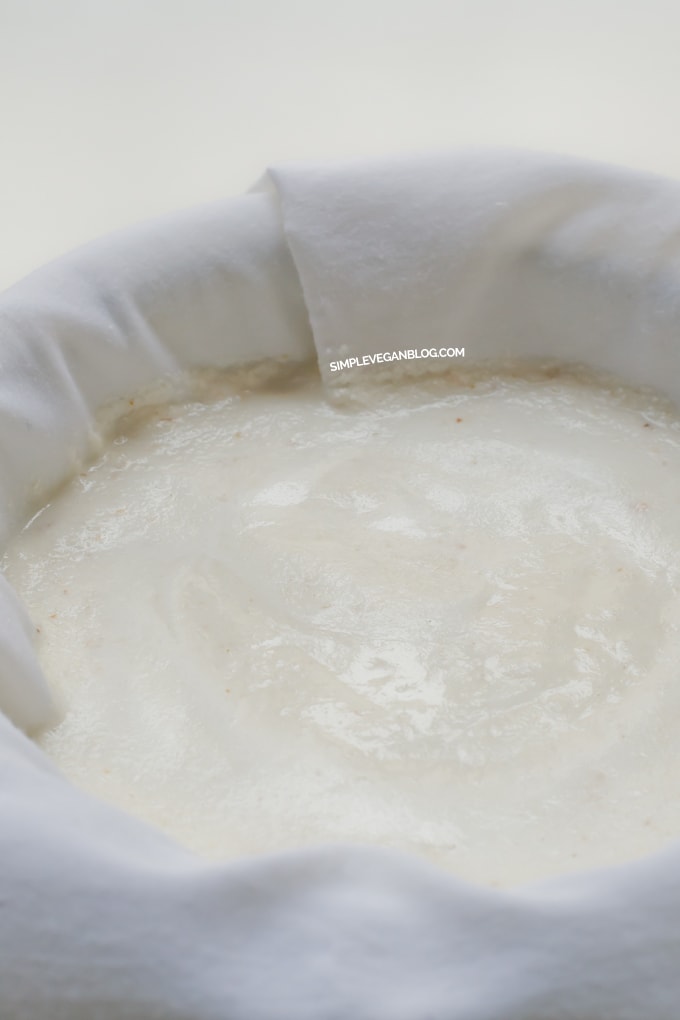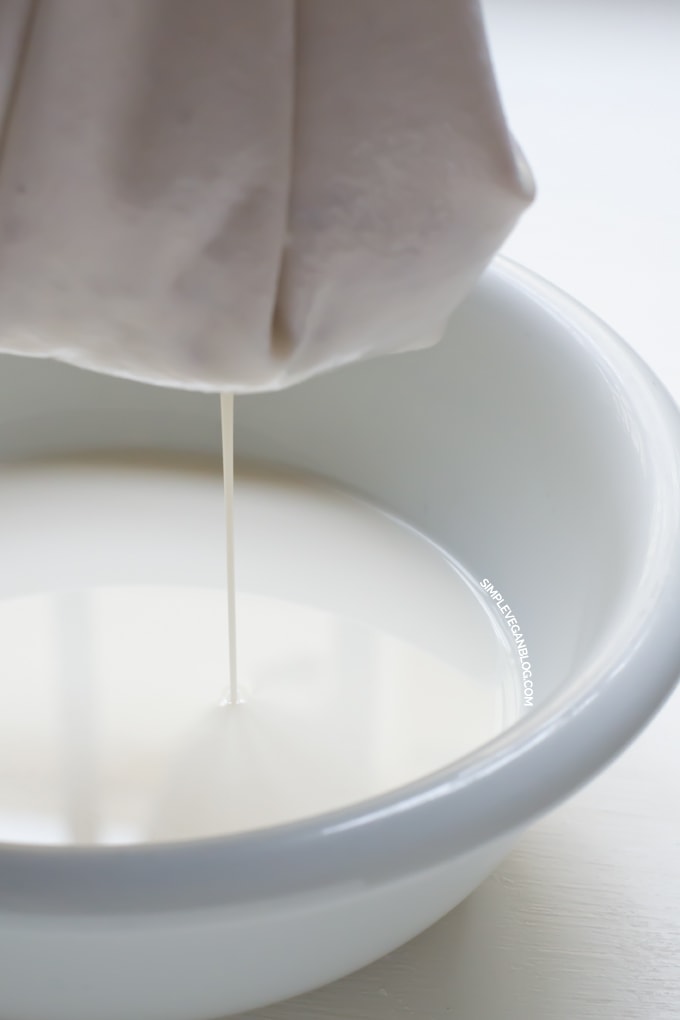 Fresh almond milk is so creamy, milky and delicious, but you can also drink it with coffee, carob, cocoa, cinnamon, you choose!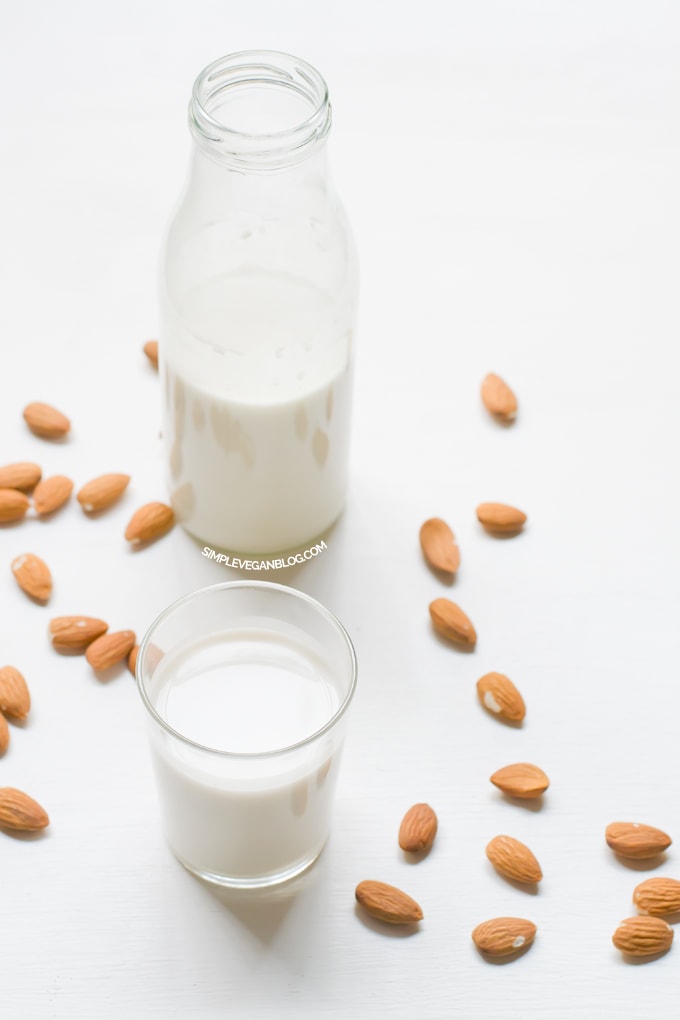 Print
Almond milk
Author: Simple Vegan Blog
Prep Time: 20 mins
Total Time: 20 mins
Yield: 2 1x
Category: Drink
Cuisine: Vegan
Almond milk is cheap and so easy to prepare. In addition, it's a healthy cow's milk alternative. It's also lighter, has less cholesterol and more calcium.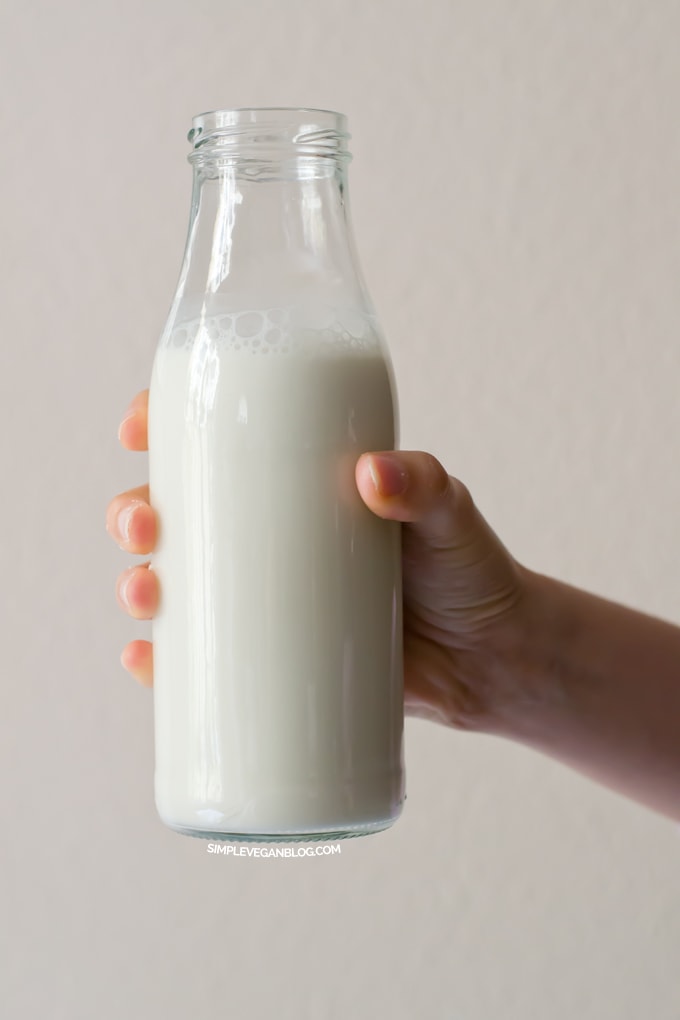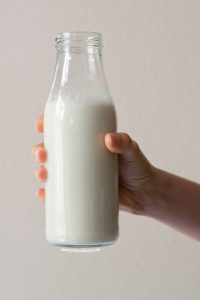 Ingredients
3/4 cup raw unsalted almonds (100 g)
2–4 cups water (500 ml – 1 l), I usually add 3 to 4 cups (750 ml – 1 l)
2 Medjool or 4 Deglet Nour dates (optional), pitted
Instructions
Soak the almonds for at least 4-6 hours, preferably overnight.
Drain and rinse the almonds. You can peel them, but it's not necessary.
Add the almonds, water, and dates to a blender and blend until smooth. Add more or less water, depending on how thick you want your almond milk. I usually add 3 to 4 cups of water.
Strain the mixture using a nut milk bag, a cheesecloth, a napkin or a strainer.
Serve immediately or keep leftovers in an airtight container in the fridge for 3-5 days.