These are the best non-dairy milk recipes I've ever tried! Learn how to make your own non-dairy milk at home. It's so easy and affordable.
All of them taste insanely good and are a healthier alternative to cow's milk, so whether you're a vegan, lactose intolerant, dairy-free, or just looking for delicious vegan milk recipes, keep reading!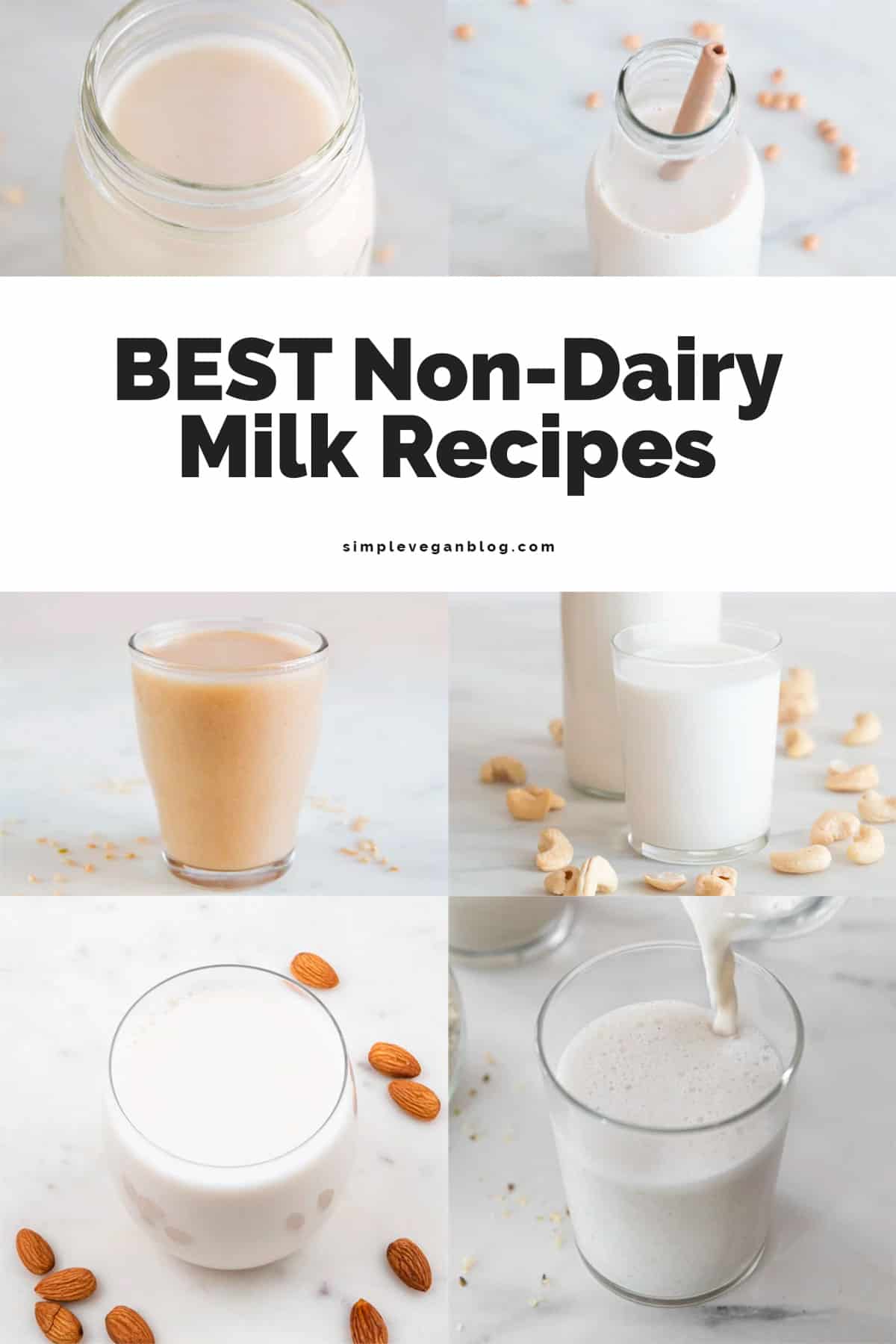 You can make so many different non-dairy kinds of milk using nuts, seeds, grains, or even fruit! I prefer those that are made with nuts because of their taste and also because they're creamier, but there are other alternatives like oat milk that are lighter, and lower in calories.
You don't need cow's milk to get calcium, there are many plant-based sources of this mineral, so don't worry!
All these recipes are extremely easy to make, so affordable, and taste much better than store-bought. Besides, making your own vegan milk at home allows you to control the flavor, sweetness, and consistency. Enjoy!
🥛 More non-dairy alternatives
⭐️ Did you like these non-dairy milk recipes? Please leave a comment below!