Today I wanna share with you these 9 easy plant milk recipes, all of them are so easy to make and taste really good. These beverages are much healthier than cow milk and also cruelty-free.
You can make so many different plant milks using nuts, seeds, cereals or even fruit. I prefer those plant milks that are made with nuts because of their taste and because they are creamier, although I usually consume oat milk because is lighter, lower in calories and so delicious.
You should try plant milks and avoid cow milk, I promise you will feel better and healthier. You don't need milk to get calcium, there are many plant-based sources of this mineral. In fact, the countries that consume the most dairy also have the most osteoporosis. Besides, it's so easy to make plant milks at home and they are cheaper and taste much better than store bought.
1.- Almond milk: this is one of my favorite plant milks and almonds are a great source of calcium. It's really creamy and it looks like cow milk, so it's perfect for kids or people who never tried this kind of beverages before.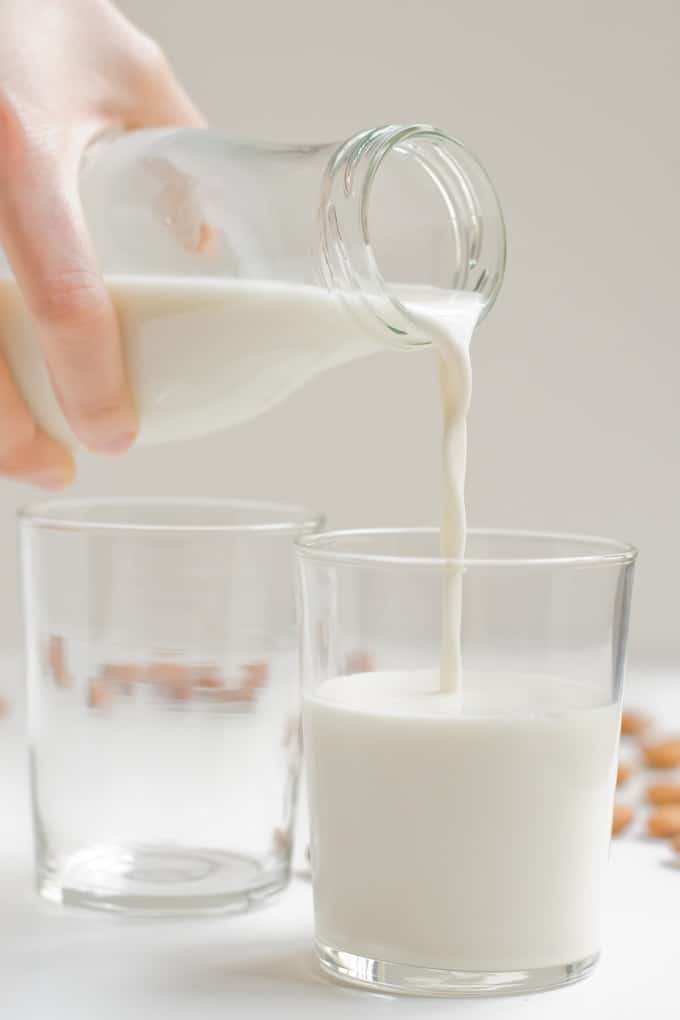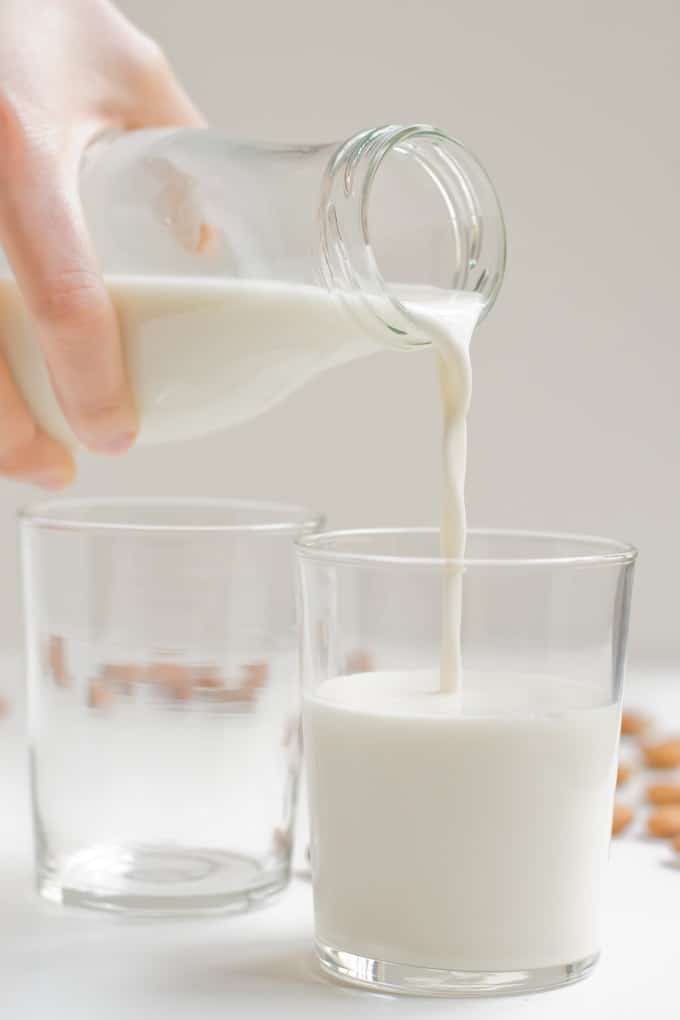 2.- Rice milk: it's a lighter alternative to nut milks. It has less fat and is low in calories. It's better to use brown rice because is more nutritious and has a lower glycemic index.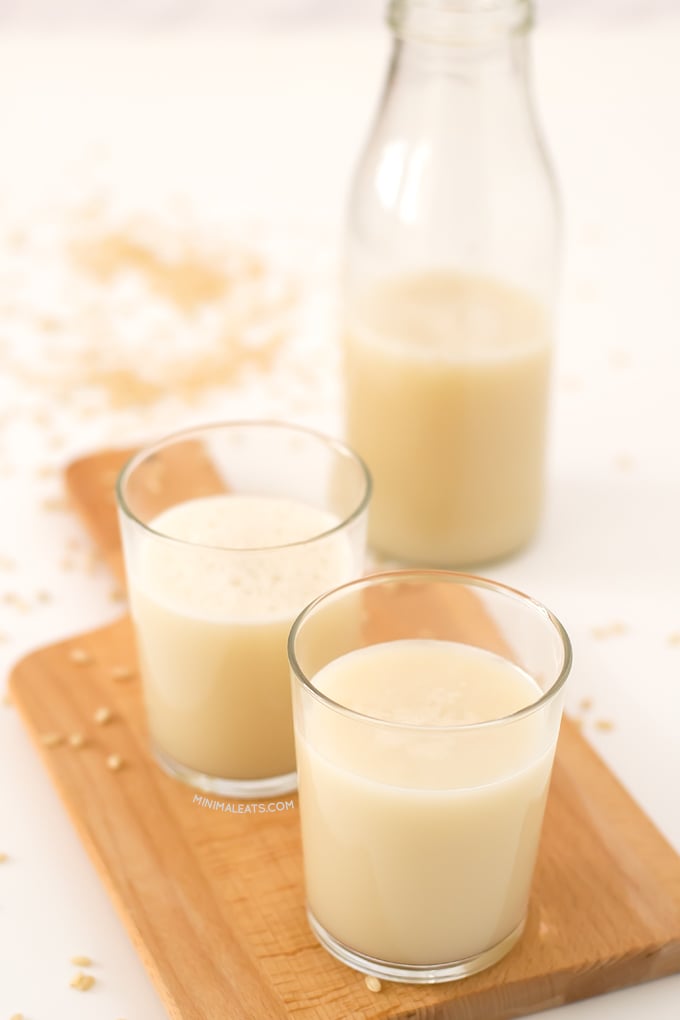 3.- Oat milk: I use this milk almost every day to make oatmeal because is light, cheap and so delectable. You can't find the recipe on the blog, but you can download our 10 Easy Vegan Recipes E-Coobook for FREE to get the recipe.
We've shared a new oat milk recipe on the blog, which is even creamier and easier to make. You need to give it a try!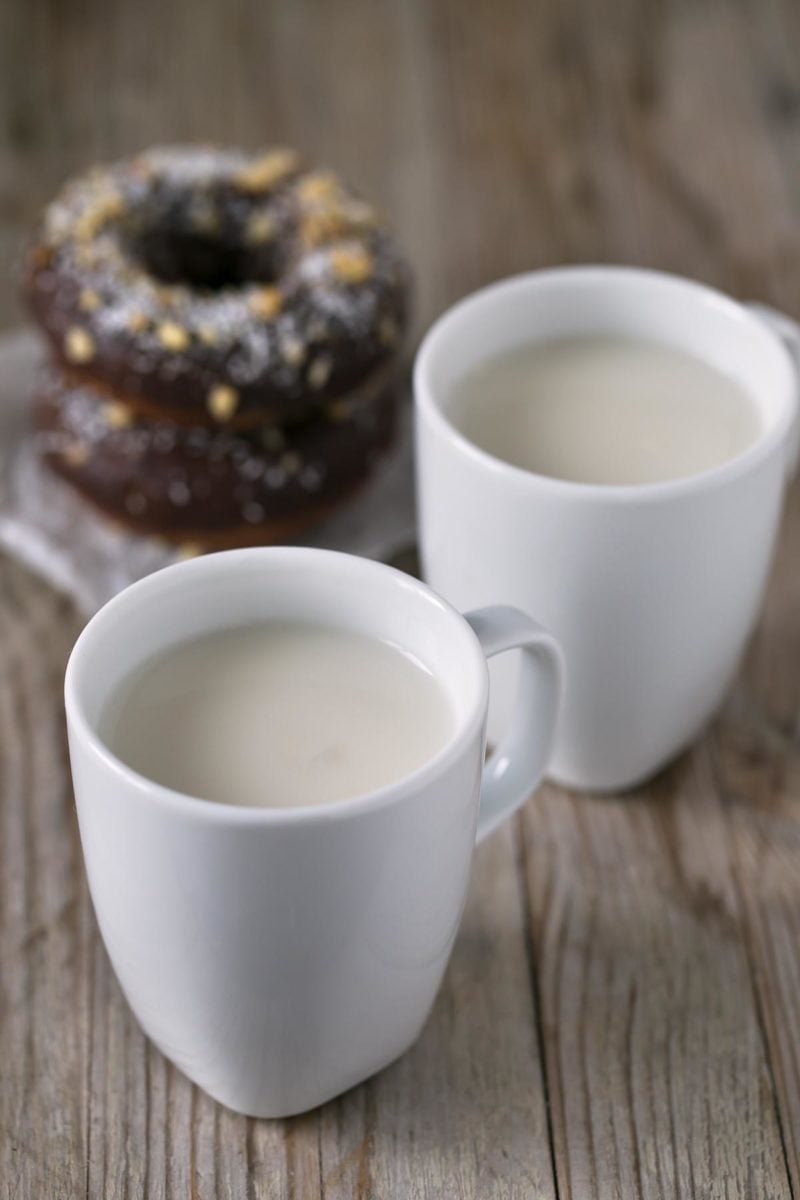 4.- Soy milk: this is the most popular plant milk and you can find it in many supermarkets or restaurants all over the world. Soy is a very controversial food, there are studies that show it has a good impact on our health and others show it could be unhealthy. In addition, about 90% of the planted area of soybeans in the world are genetically modified varieties, but this kind of soy is to feed the farm animals, not to feed people, so if you are worried about the earth and the environment the solution is not to avoid soy, but to be vegan.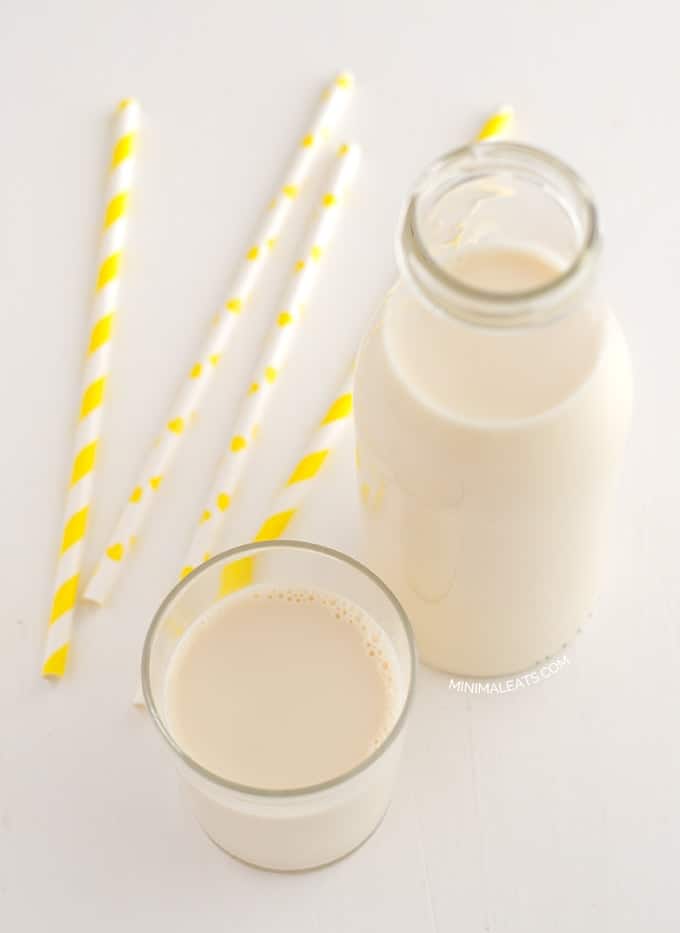 5.- Cashew milk: it's the best plant milk I've ever tasted, I love it! It tastes so amazing that I don't need to add any sweetener, I only use water and cashews to make this delectable milk, but you could add dates or any other sweetener if you want.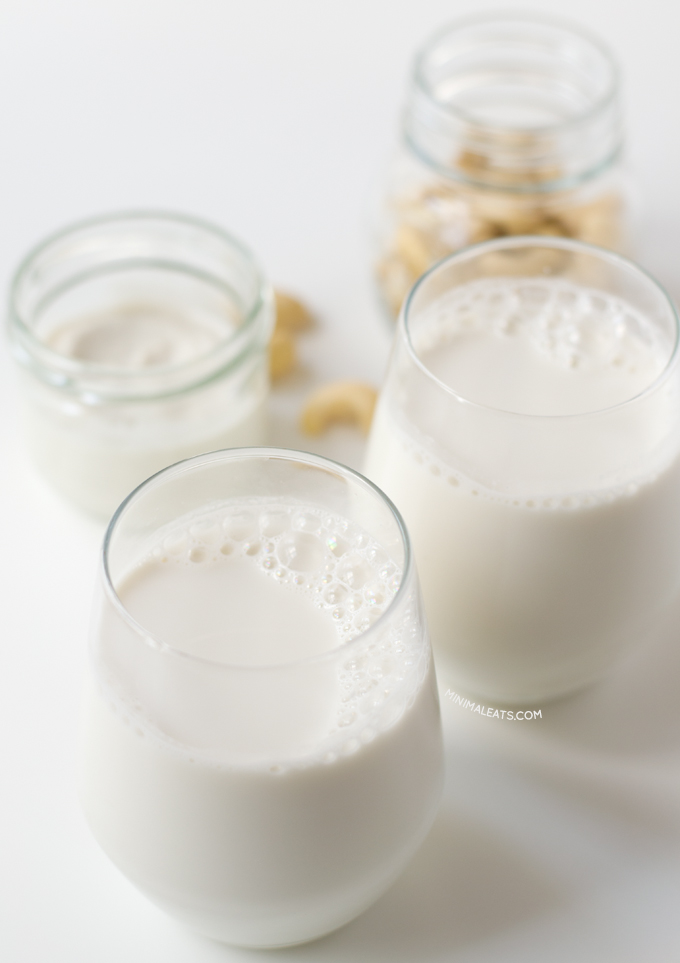 6.- Quinoa milk: this milk is so nutritious and ideal for vegans, but at least here in Spain quinoa is really expensive, that's why I prefer to make oat or rice milk, but if you can afford it or if it's cheaper in your country, quinoa milk is a great choice.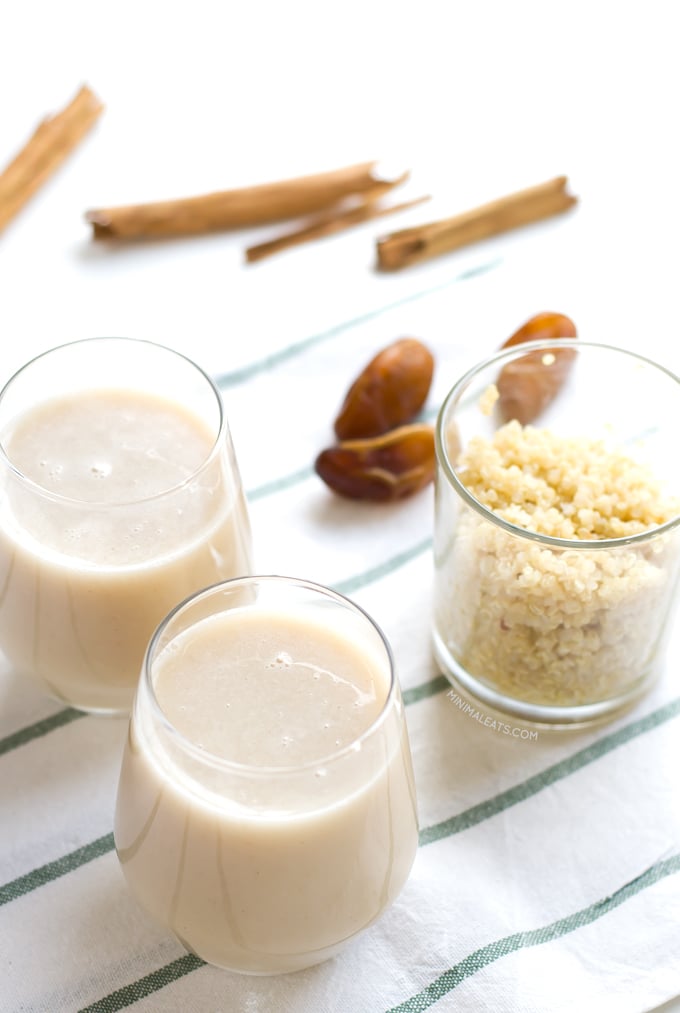 7.- Coconut milk: this milk is perfect for cooking, especially Asian recipes, although it also works really well with other kinds of recipes. If you love coconut flavor, you definitely need to give this creamy milk a try.
8.- Banana milk: this is the healthiest beverage of the 9 plant milk recipes I'm sharing with you. It's suitable for raw vegans and I've never used it for cooking and I've never heated it neither. I love bananas and dates, I eat them every single day, so this milk is perfect for me.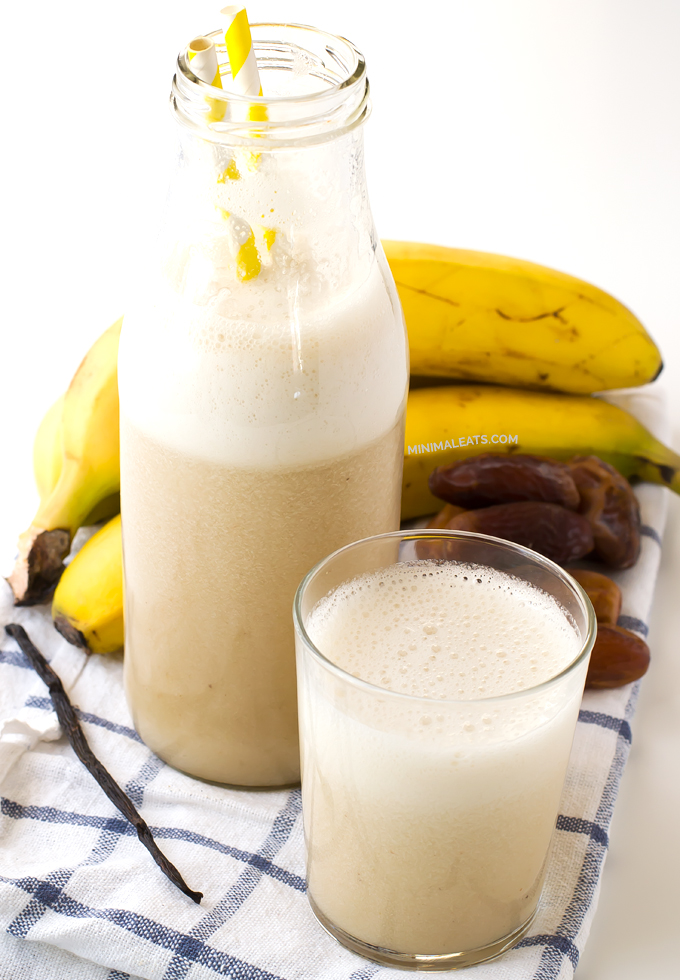 9.- Hazelnut chocolate milk: this is the perfect milk for kids because they love their taste, it's like liquid Nutella! It's also the perfect alternative to chocolate milkshakes and other store bought drinks full of sugars and other unhealthy ingredients. You can also make hazelnut milk with this recipe is you remove the cocoa or carob powder. If you want to make a chocolate milk, but you don't like hazelnuts you can use any other milk recipe and add cocoa or carob powder. I made these chocolate hazelnut truffles with the pulp of this milk, but you can also use another kind of pulp.