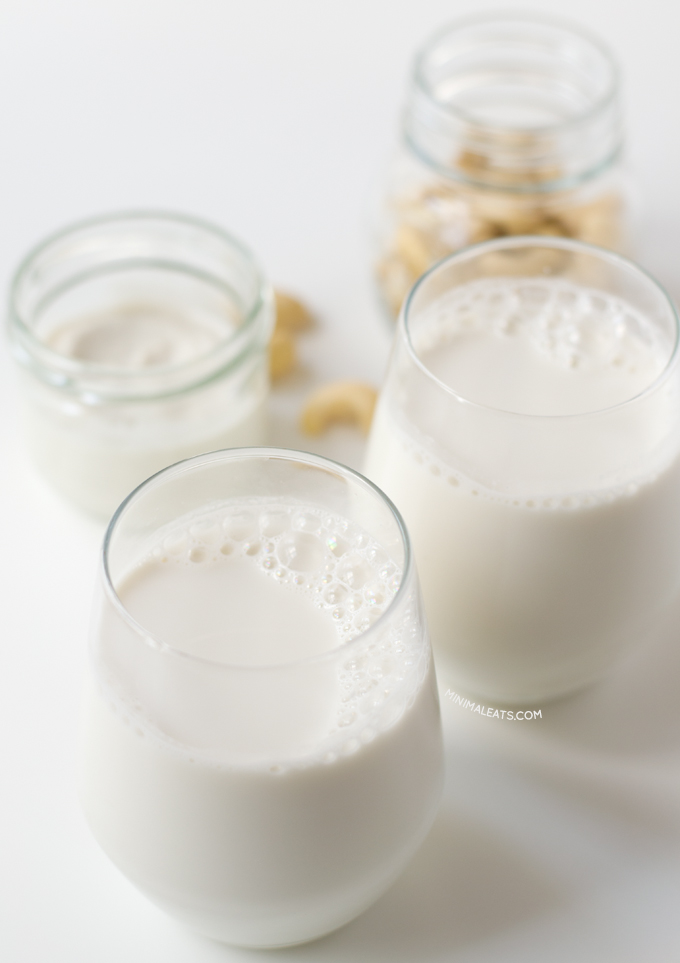 Almond milk was my favorite plant milk, but since I made this 2 ingredient raw cashew milk my whole world changed, it's amazing! I love cashews and I don't know why I've never tried this milk before.
It's really tasty, so you don't need to add any sweetener. I prepare it using only 2 ingredients: cashews and water, that's all. Anyways, if you want to add dates, coconut sugar, maple or agave syrup, cinnamon, vanilla or whatever you are free to do it, but I love it just like this.
It's the creamiest plant milk I've ever tried and it's 100% raw. It's also perfect for cooking savory or sweet recipes and it's really easy to make. In addition, it's much cheaper and healthier than store bought and you can add your favorite ingredients.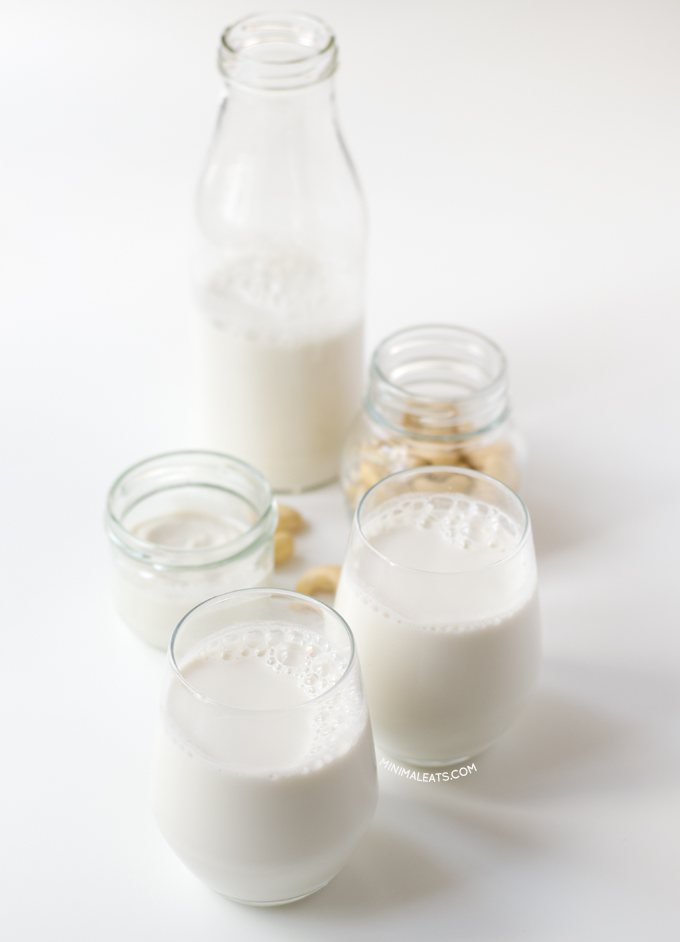 I should confess I'm a cashew-aholic, but I'm sure you'll love this delicious drink too. I soak them overnight to activate cashews enzymes and improve digestion, but this step is totally optional.
To make this awesome drink you only need a blender and a strainer to remove the pulp, but if your blender is powerful, you don't need to strain the milk. To strain it, you can use a strainer, a napkin or a cheesecloth, you choose.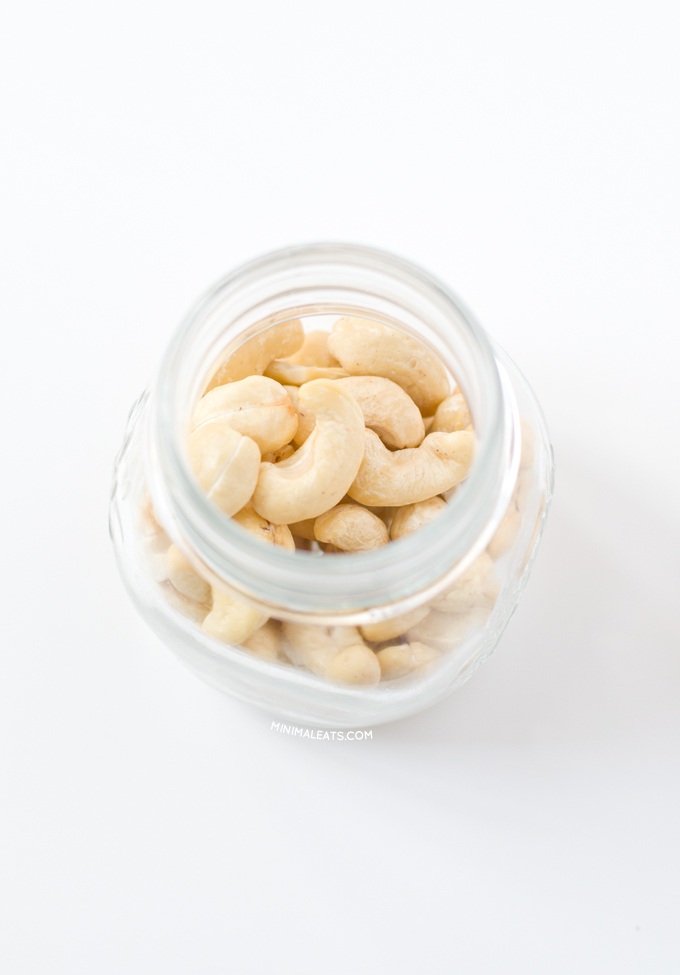 I've used raw unsalted cashews to make it and I don't recommend you to use salted or toasted cashews, but it's totally up to you. I usually eat raw nuts and seeds because they are healthier, but always in moderation.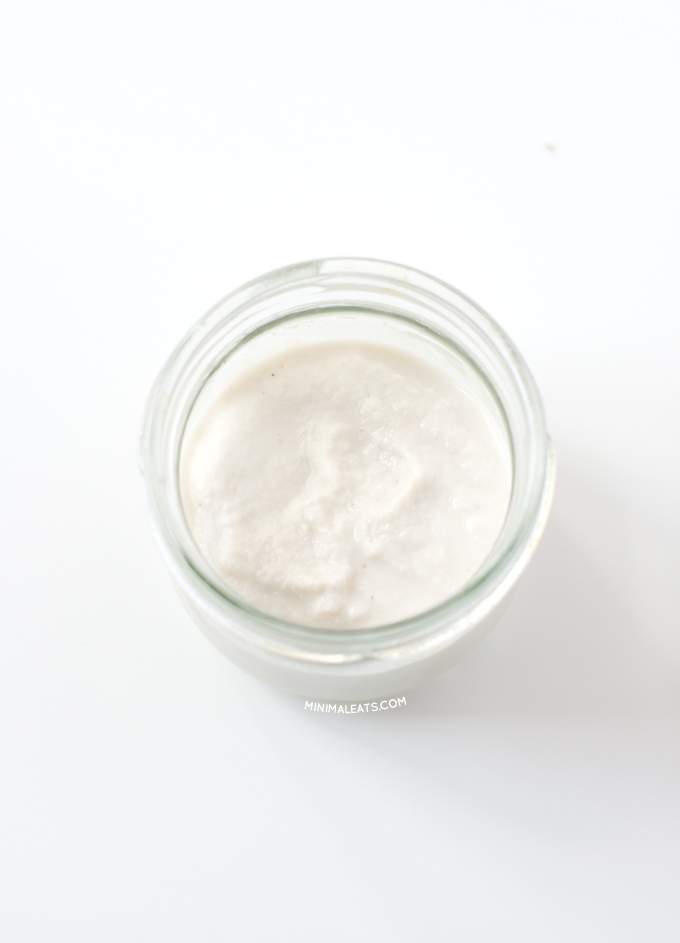 You can prepare a lot of recipes with the cashew pulp. I've used it to make a creamy smoothie, but you can also use it to make oatmeal, cookies, or muffins. I could eat it with a spoon, it's so yummy!
You should give this 2 ingredient raw cashew milk a try, it's my all time favorite plant milk and I'm sure you're gonna love it!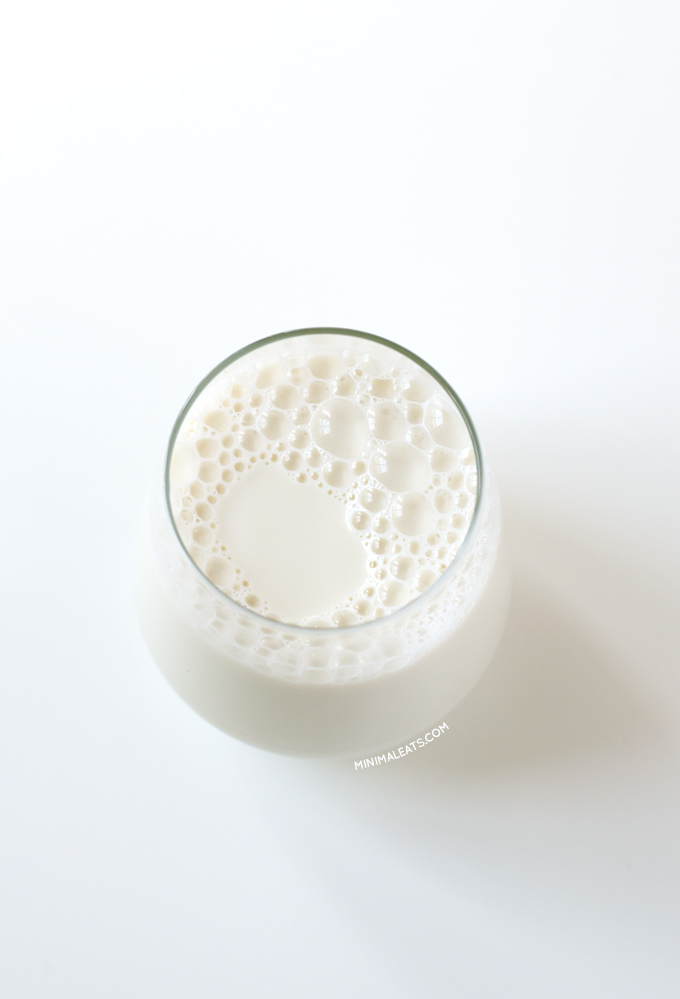 Print
2 Ingredient Raw Cashew Milk
Author: Simple Vegan Blog
Prep Time: 5 mins
Total Time: 5 mins
Yield: 3 cups (750 ml) 1x
Category: Drink
Cuisine: Vegan
This 2 ingredient raw cashew milk is my all time favorite plant milk. It's really creamy, easy to make and cheaper than store bought.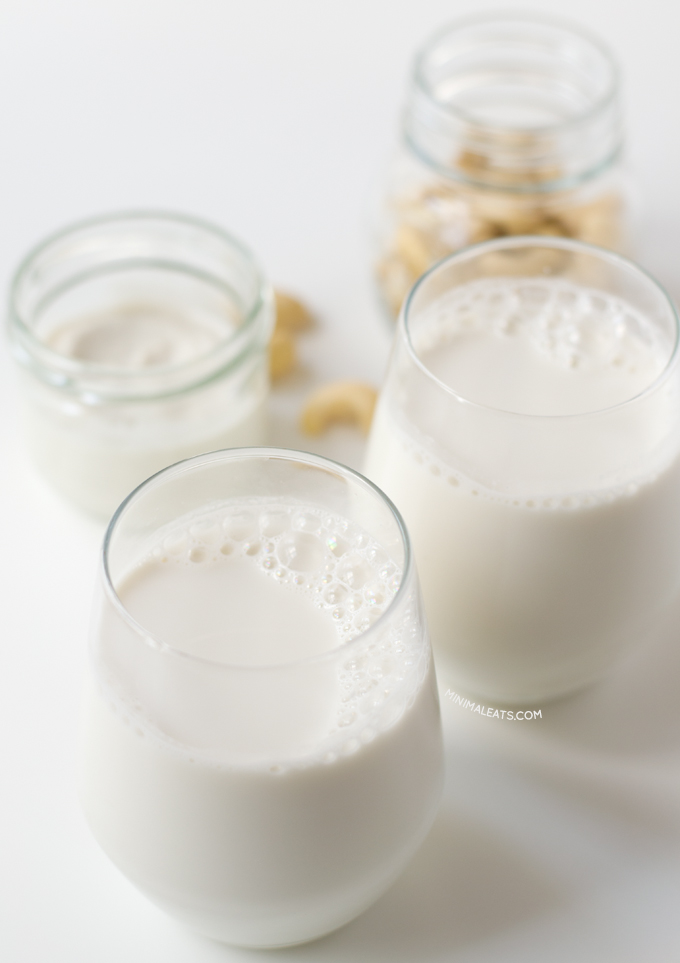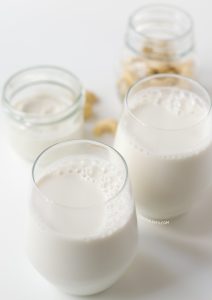 Ingredients
3 cups water (750 ml)
1 cup raw unsalted cashews (140 g)
Instructions
Soak the cashews in water overnight (optional).
Drain the cashews and blend them with the water until well blended and almost smooth.
Strain the milk using a cheesecloth or a strainer. You can use a napkin too.
Store the cashew milk in a sealed container in the fridge for 2 or 3 days.
Nutrition
Serving Size: 1 cup (250 ml)
Calories: 153
Sugar: 1.3 g
Sodium: 11 mg
Fat: 12.4 g
Saturated Fat: 2.4 g
Carbohydrates: 8.7 g
Fiber: 0.8 g
Protein: 4.1 g