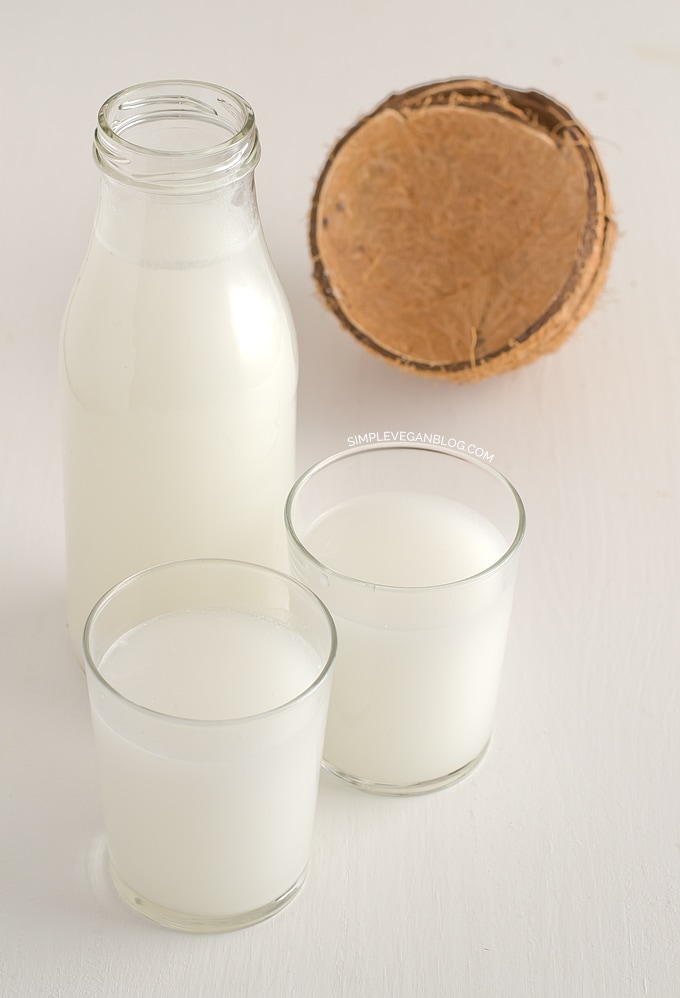 We've posted a new and improved coconut milk recipe. It's creamier and tastes better.
We usually cook and prepare our own food as far as possible and we wanna share with you this homemade coconut milk recipe, it's really quick and easy, you only need a blender and some kind of strainer and it's ready in less than 10 minutes!
Here in Spain you can't find coconut milk in every supermarket or grocery store, so this recipe is really helpful for us. It's also healthier and cheaper than store bought.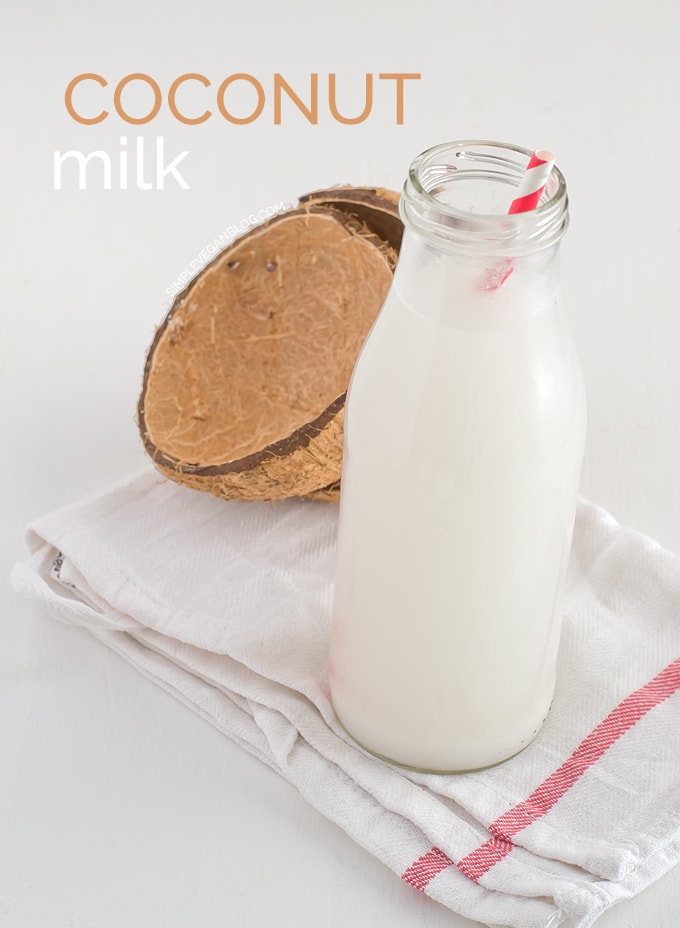 This recipe is very easy, you're gonna need only two ingredients: fresh coconut and water. If you don't know how to open a coconut you can read this post, it's so interesting. You can also use shredded coconut if you want.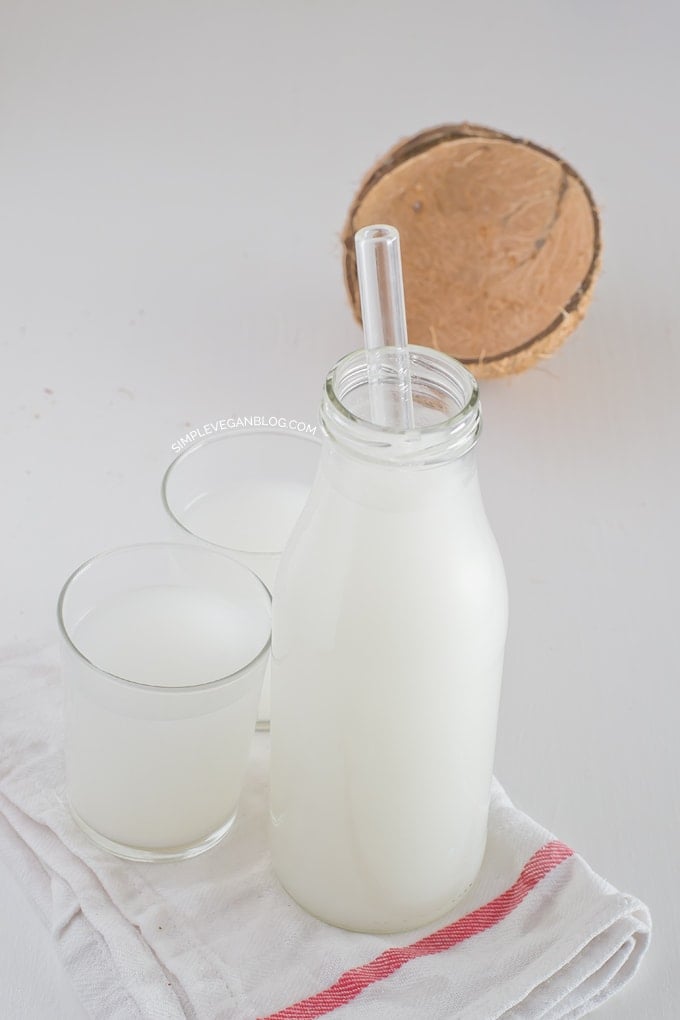 If you want a thicker coconut milk you can add more coconut or less water and you can add some sweetener such as dates, sugar, maple or agave syrup, or whatever. Sometimes we add 4 dates and it's really delicious.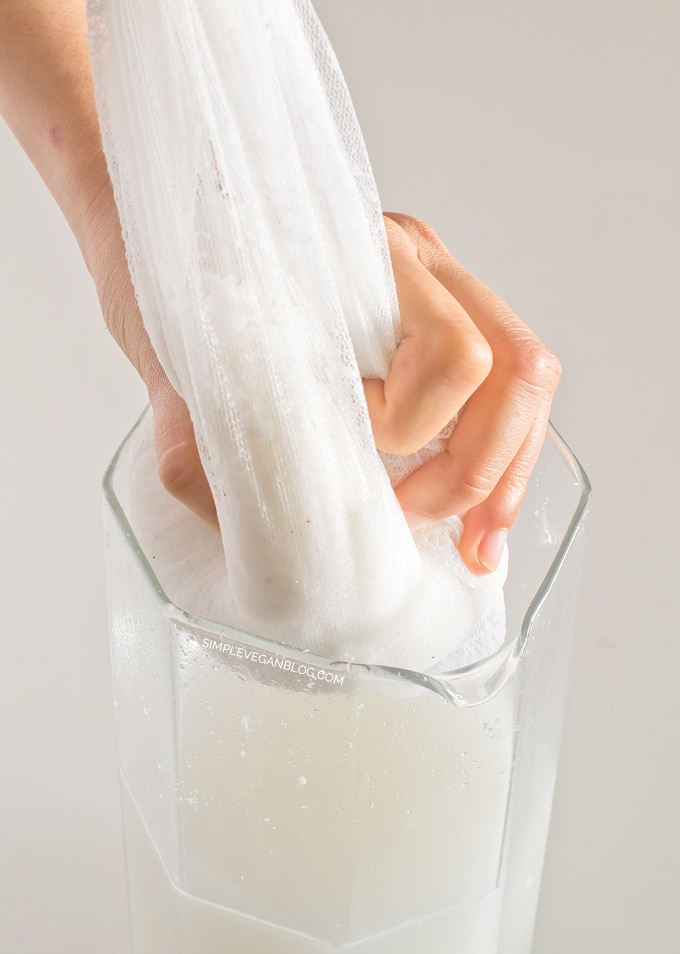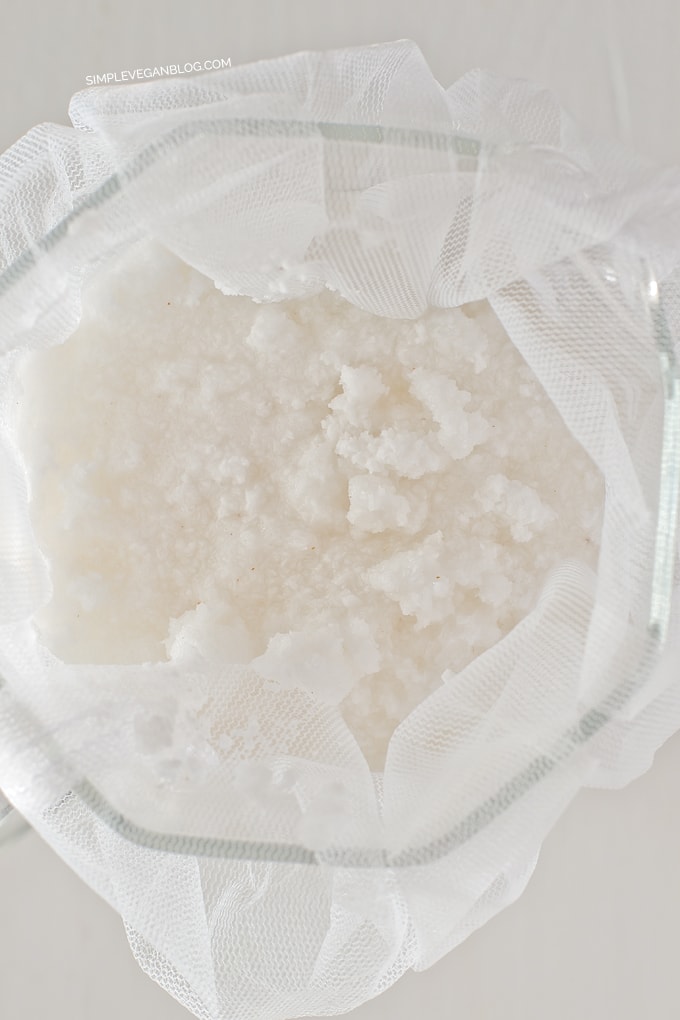 You can heat the coconut milk and you can also drink it raw. We usually use coconut milk for cooking because we prefer to drink almond milk or use it for our smoothies. Do you make your own coconut milk?
Print
Homemade Coconut Milk
Servings 4 1x
Scale Tap or hover over number to scale servings
Homemade Coconut Milk. You're gonna need only 2 ingredients (coconut and water), a blender and a strainer. Ready in less than 10 minutes!
Ingredients
4 cups coconut water or water (1 liter)
1 cup coconut (200 grams)
Instructions
Blend chopped fresh coconut or shredded coconut and water until well blended and almost smooth.
Strain the coconut milk using a cheesecloth or a strainer.
Store the coconut milk in a sealed container in the fridge for three or four days.
Nutrition
Serving Size: 1 cup (250 milliliters)
Calories: 177
Sugar: 3.1 g
Sodium: 10 mg
Fat: 16.7 g
Saturated Fat: 14.8 g
Carbohydrates: 7.6 g
Fiber: 4.5 g
Protein: 1.7 g