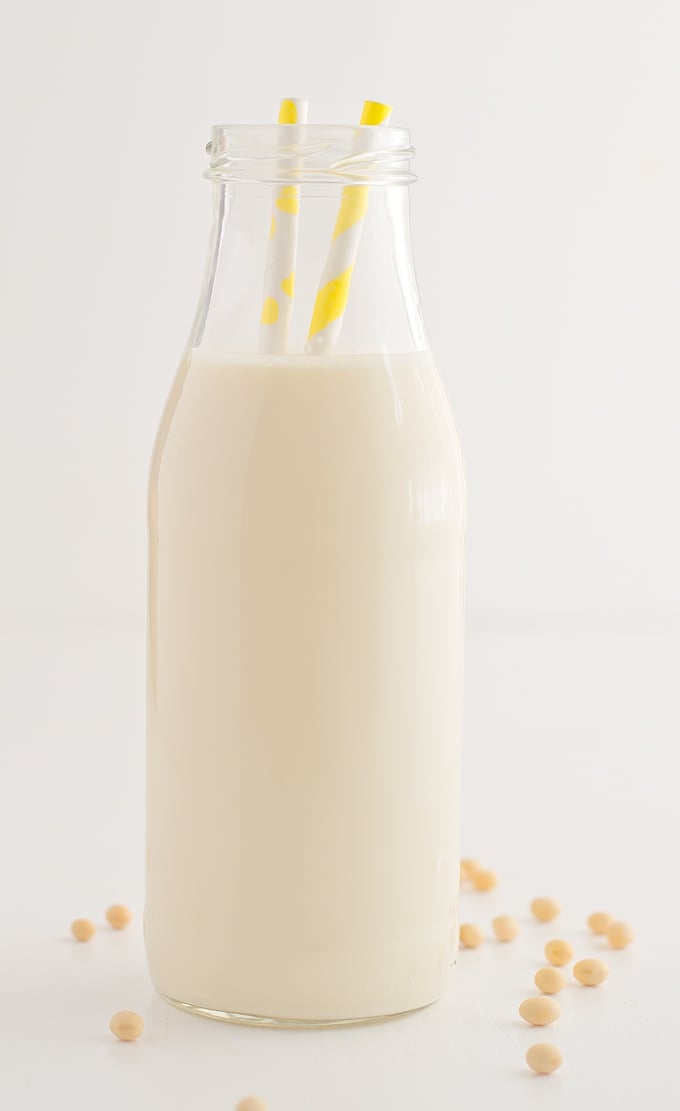 Homemade Soy Milk is an alternative to cow's milk and we love it because it's cheap and easy to make. Soy is pretty controversial, it has supporters and detractors, in fact, we prefer other plant milks. Our favorite is almond milk because of the flavor and the properties and nutritional benefits almonds have.
Soy milk isn't as simple to make as other plant milks (for example to make almond milk you only have to blend almonds with water) but it's still easy to make and besides, it's cheaper than other milks.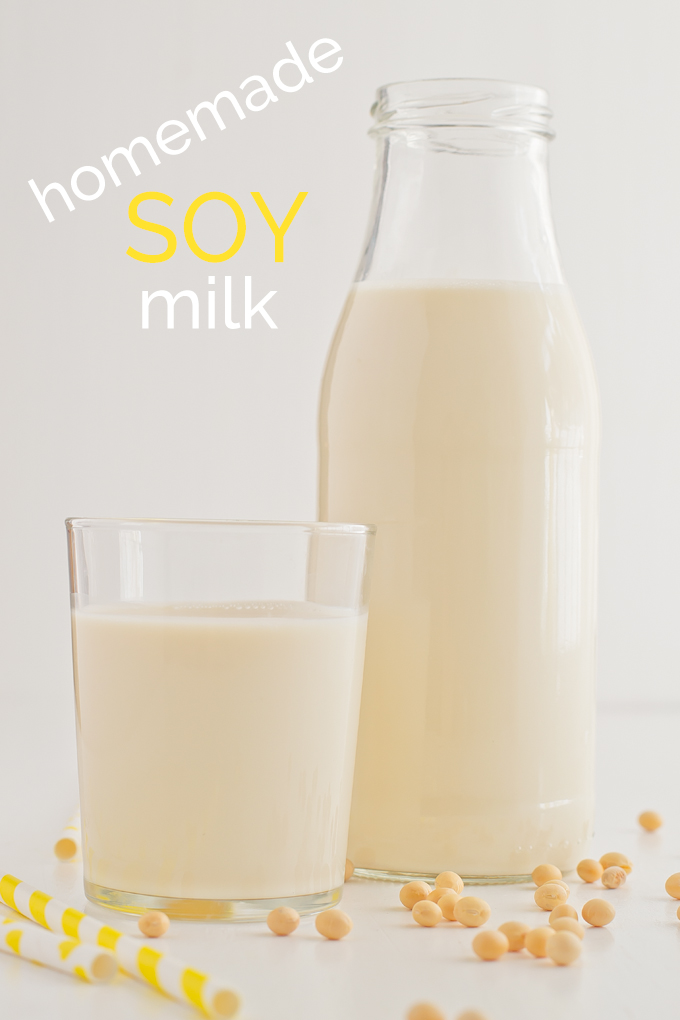 We recommend you to buy organic or at least non-transgenic soybeans. It's more expensive, but it's totally worth it, your health is so important. Take care of your body, you only have one!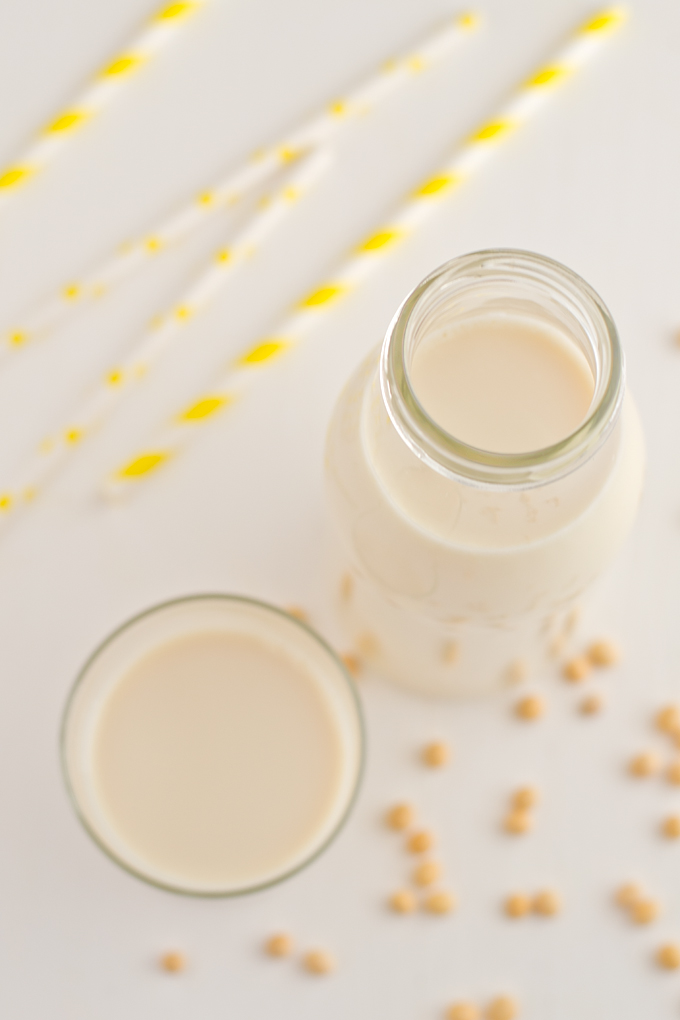 To make homemade soy milk, you only need two ingredients: yellow soybeans and water. Easy peasy! You can also add vanilla beans (or homemade vanilla extract), cocoa or carob powder, some sweetener (we love dates!) or your favorite ingredients, it's up to you.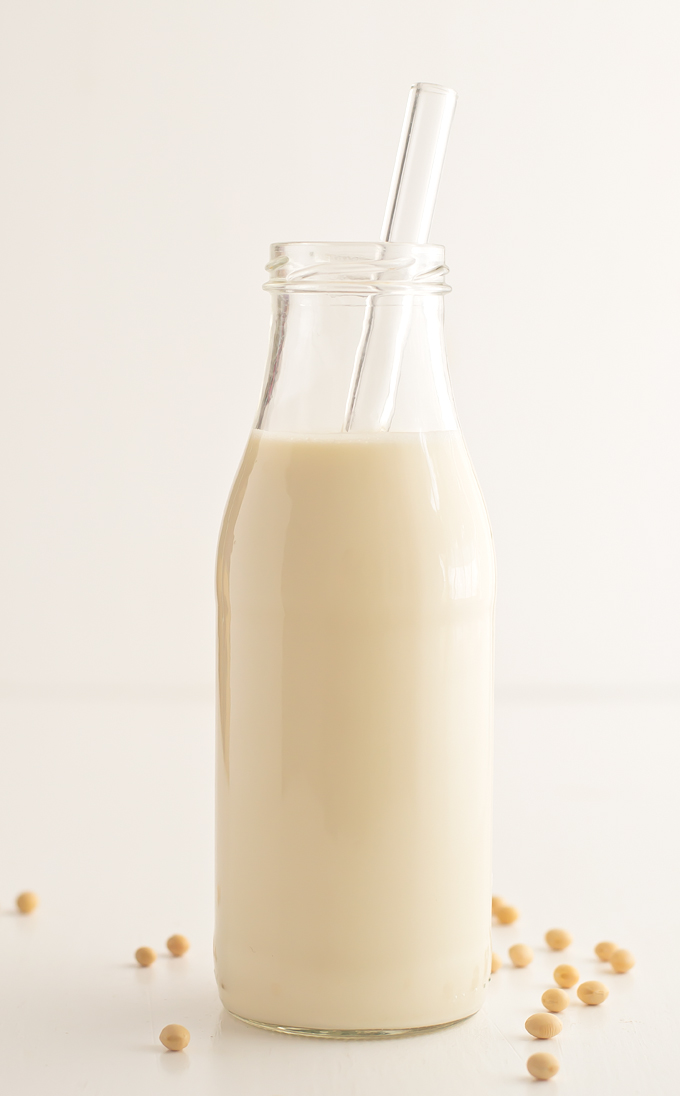 I drink a juice or a smoothie almost every day and I always use a glass straw. I prefer glass instead of plastic because it's cheaper, healthier, more minimalist and it's also better for the planet, all advantages! I bought my glass straws Glass Dharma's website, but you can also buy them at Amazon, here is the link.
You need to try this recipe, homemade soy milk tastes much better than store-bought and it's also cheaper and healthier. You only need two ingredients, a blender, a strainer, a saucepan and a spoon, that's all!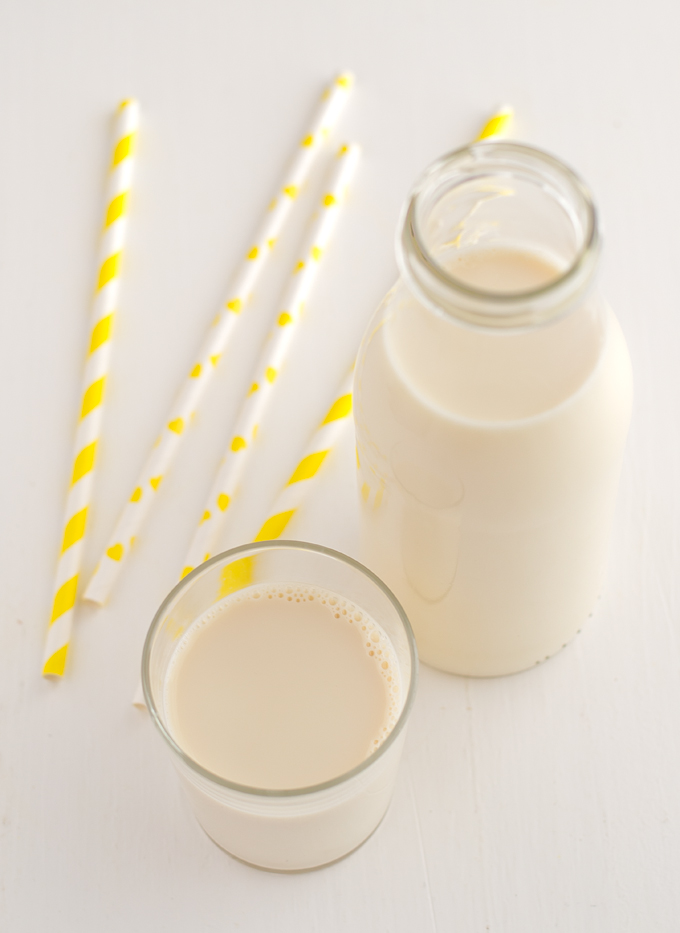 Print
Homemade Soy Milk
Author: Simple Vegan Blog
Prep Time: 5 mins
Cook Time: 40 mins
Total Time: 45 minutes
Yield: 2 1x
Category: Drink
Cuisine: Vegan, Gluten-free
Homemade Soy Milk is an alternative to cow's milk and we love it because it's cheap and easy to make.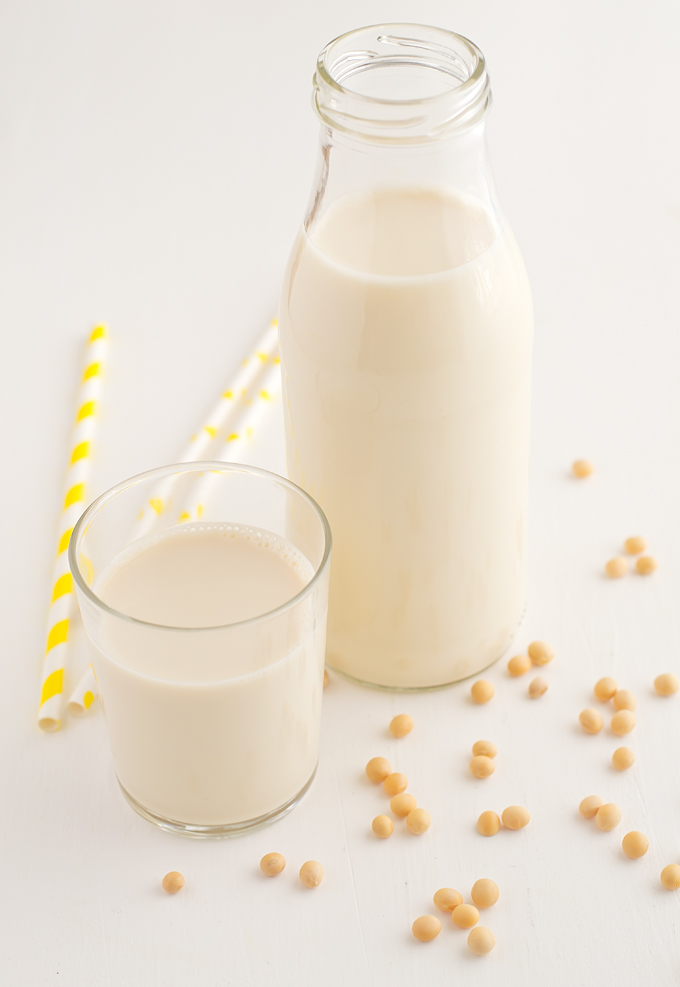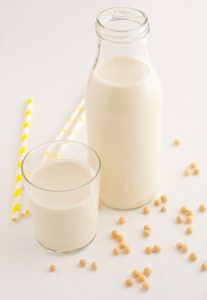 Ingredients
½ cup yellow soybeans (80 grams)
4 cups water (1 liter)
½ teaspoon of homemade vanilla extract or a piece of vanilla bean (optional)
4 dates (optional)
Instructions
Soak the soybeans in water overnight for a minimum of 12 hours.
Drain the soybeans and remove the outer skins.
Blend the soybeans with 3 cups of water (750 milliliters) until well blended and almost smooth.
Strain the blended mixture using a cheesecloth, a napkin or a strainer.
Pour the mixture in a saucepan, add 1 cup of water (250 milliliters). Place the saucepan on the stove over high heat and bring to a boil. Stir and skim foam.
Cook over medium heat, stirring occasionally, for 20 minutes.
Let cool the soy milk. You can add other ingredients such as vanilla or dates. Blend the mixture if necessary.
Store the soy milk in a sealed container in the fridge for four or five days.
Nutrition
Serving Size: 1/2 of the recipe
Calories: 178
Sugar: 2.9g
Sodium: 15mg
Fat: 8g
Saturated Fat: 1.2g
Carbohydrates: 12.1g
Fiber: 3.7g
Protein: 14.6g