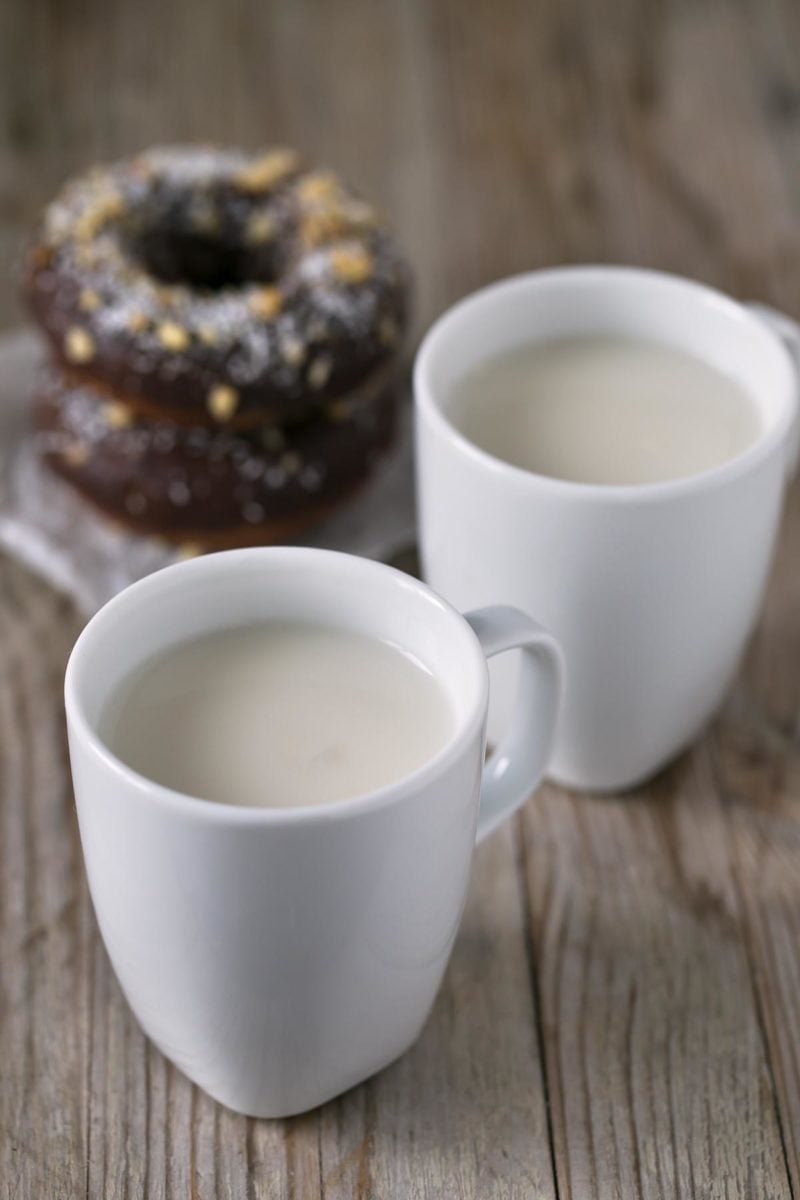 We use oat milk all the time and although we have a delicious recipe in our FREE 10 Easy Vegan Recipes E-Cookbook, here you have another delicious oat milk recipe, which is so simple and requires only 2 ingredients: water and oats. Besides, it's creamier because we use more oats, yay!
Homemade plant milks are much cheaper and also healthier than store bought. You can use this milk to make any recipe and you can drink it hot or cold.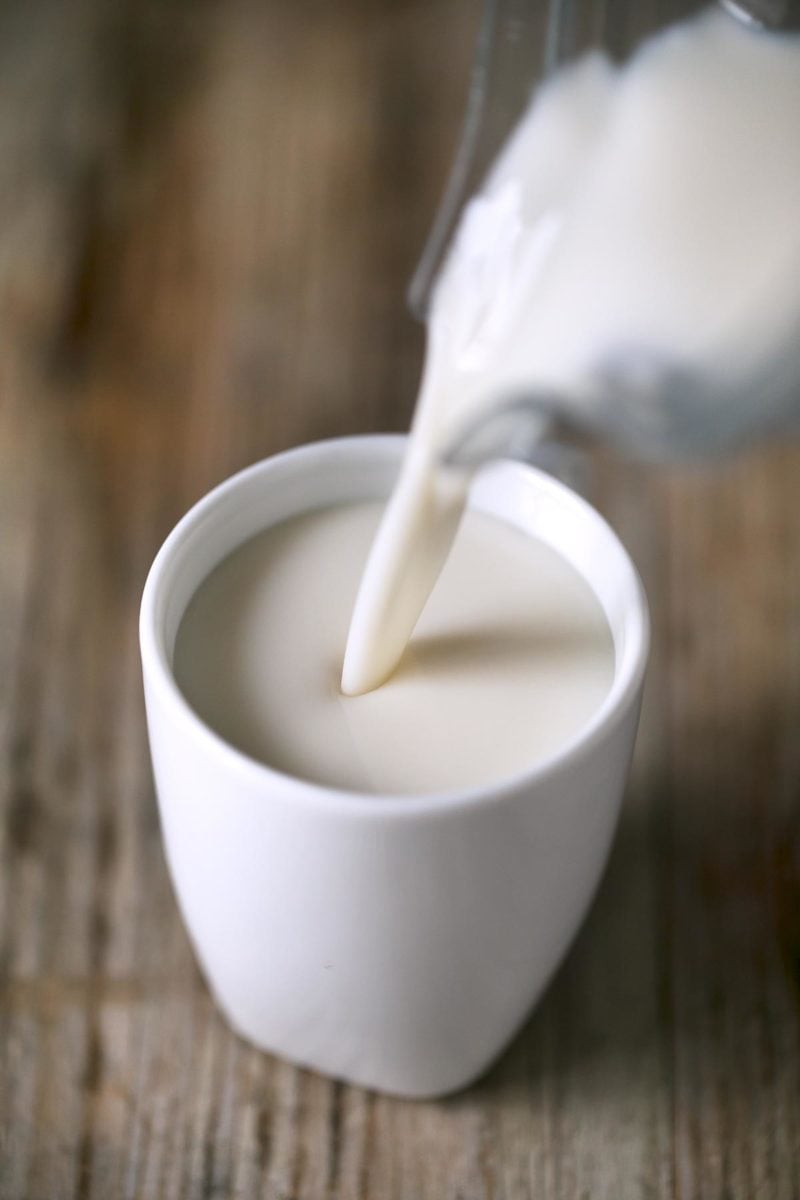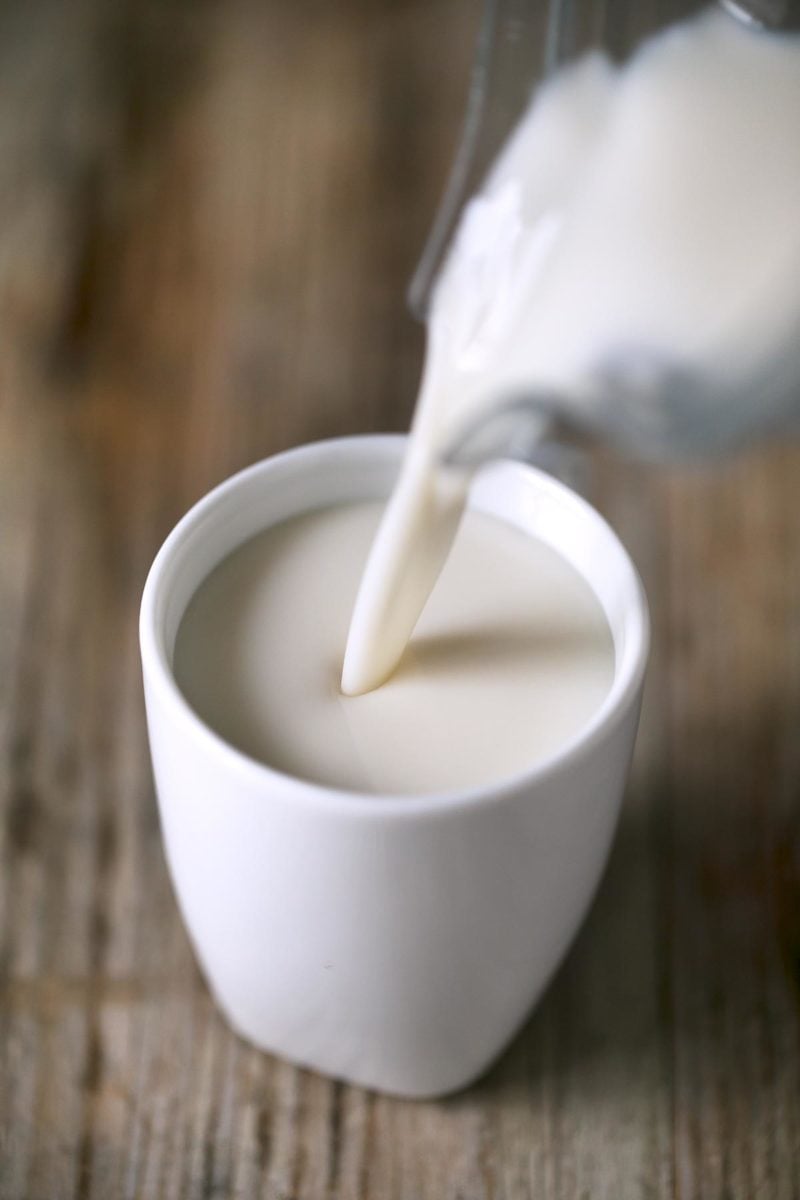 There are so many recipes you can make with the pulp, we usually add it to our smoothies to get more fiber, but you can also use it to make cookies, truffles or whatever you want.
By the way, the donuts you can see in the first picture are incredibly healthy and so tasty. We'll share the recipe really soon. I'm obsessed with them!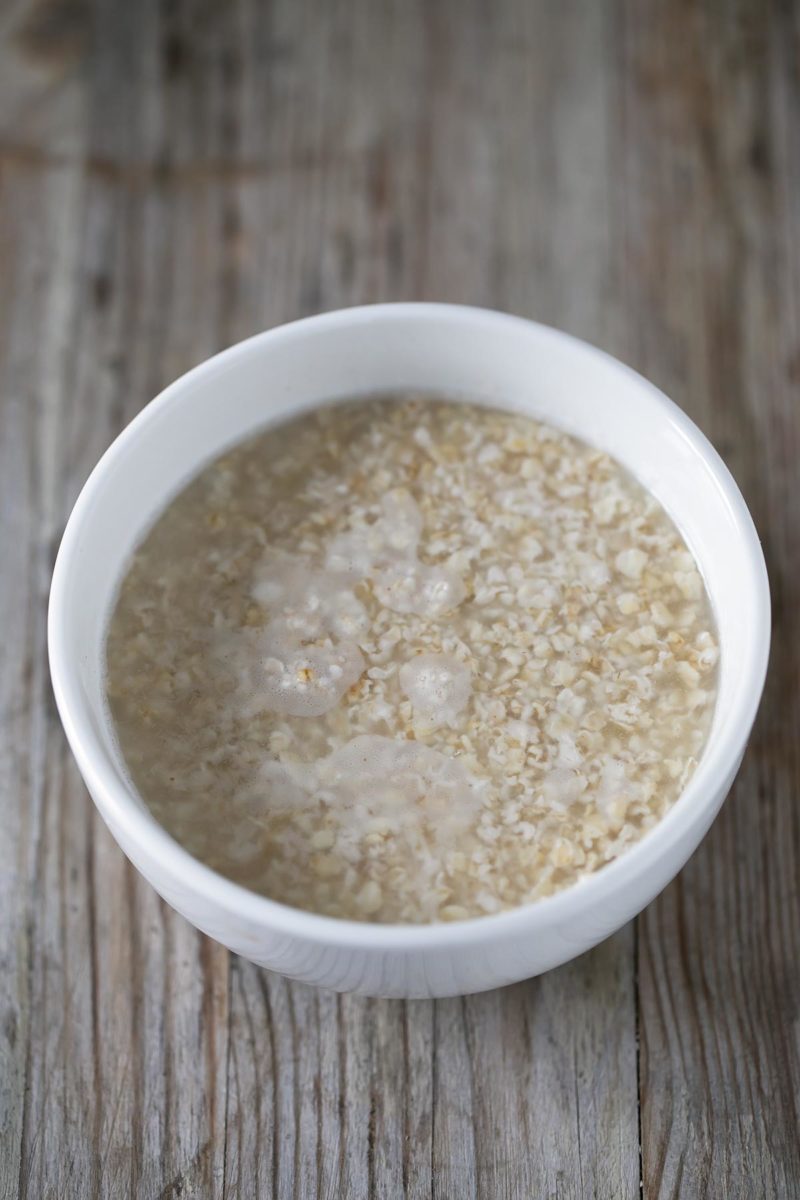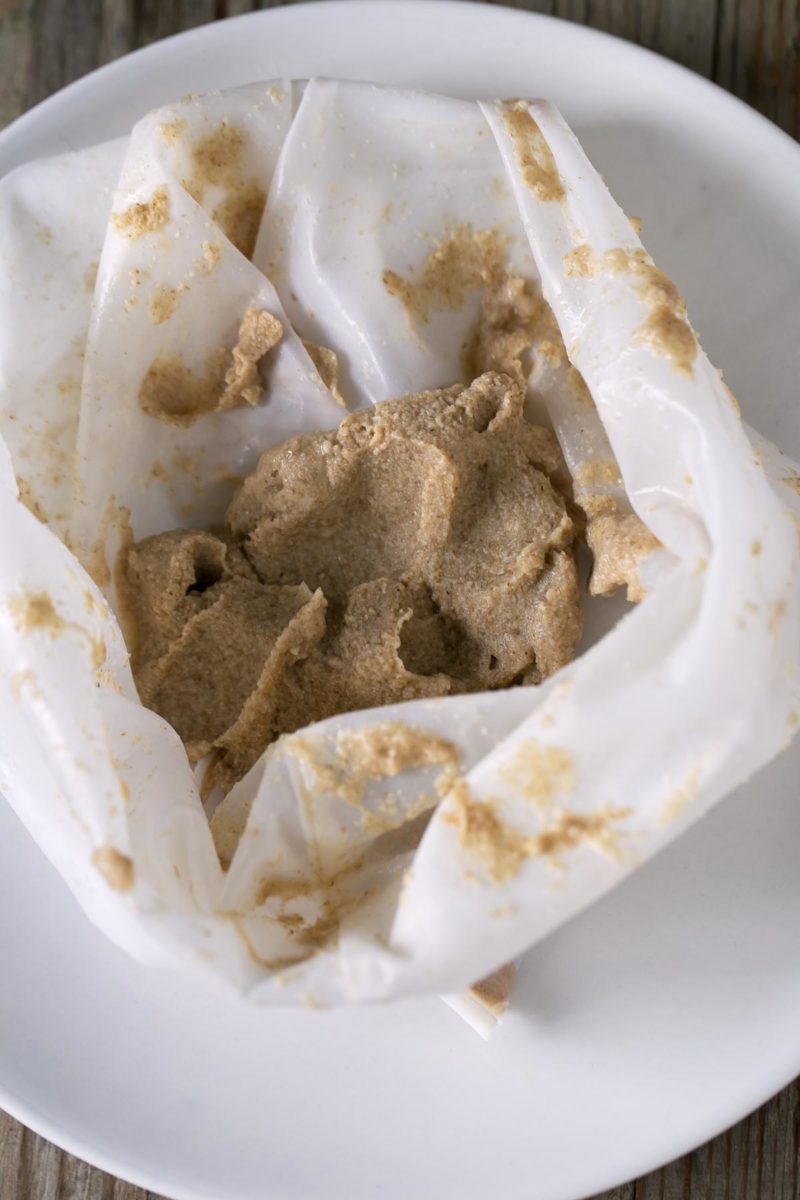 Tips:
Make the milk using just 3 cups of water (750 ml), then try it and add more water until you get the taste and thickness you're looking for.
We usually make unsweetened oat milk, that way we can use it to make savory or sweet recipes, but if you like your milk sweet, add any sweetener you want gently until the milk is sweet enough for you (maple syrup, agave syrup, coconut sugar, cane sugar, etc.).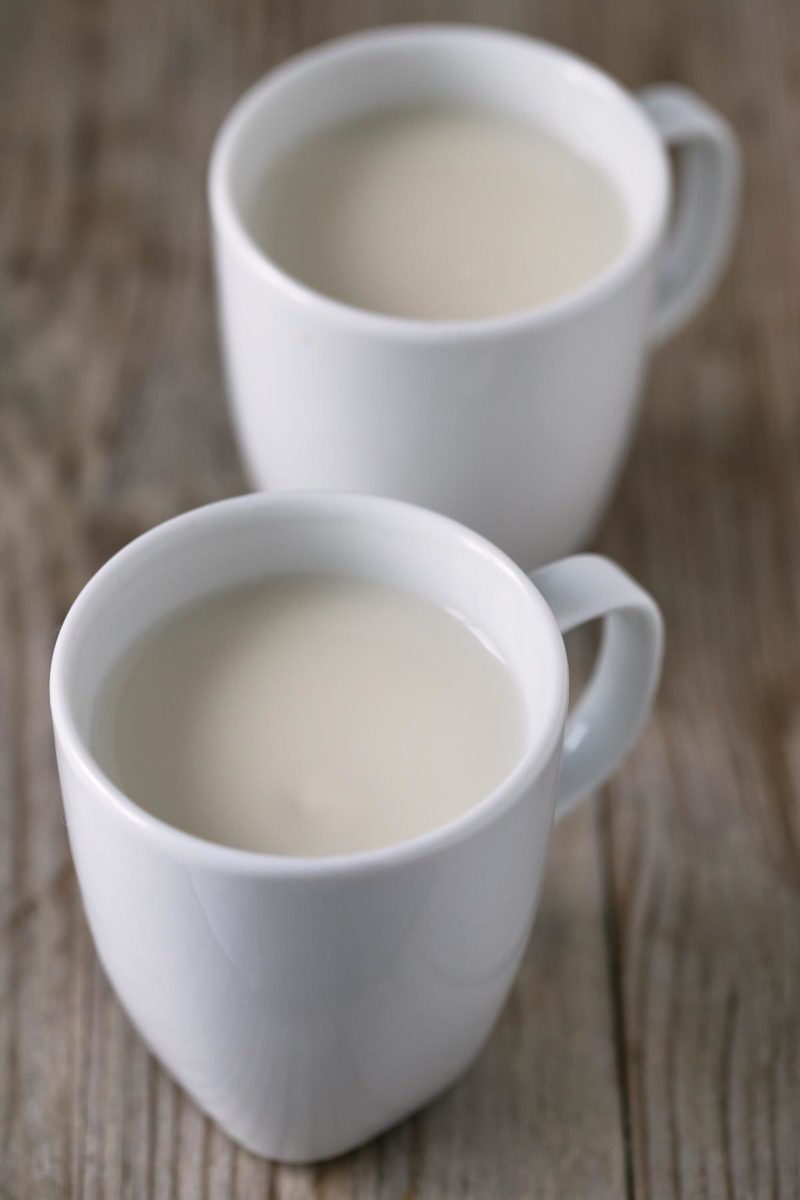 Print
How To Make Oat Milk
Author: Simple Vegan Blog
Prep Time: 15 mins
Total Time: 15 mins
Yield: 3-4 1x
Category: Drinks, Gluten Free, How-Tos
Cuisine: Vegan
To make homemade oat milk is really easy and is much cheaper than store bought. Only 2 ingredients needed!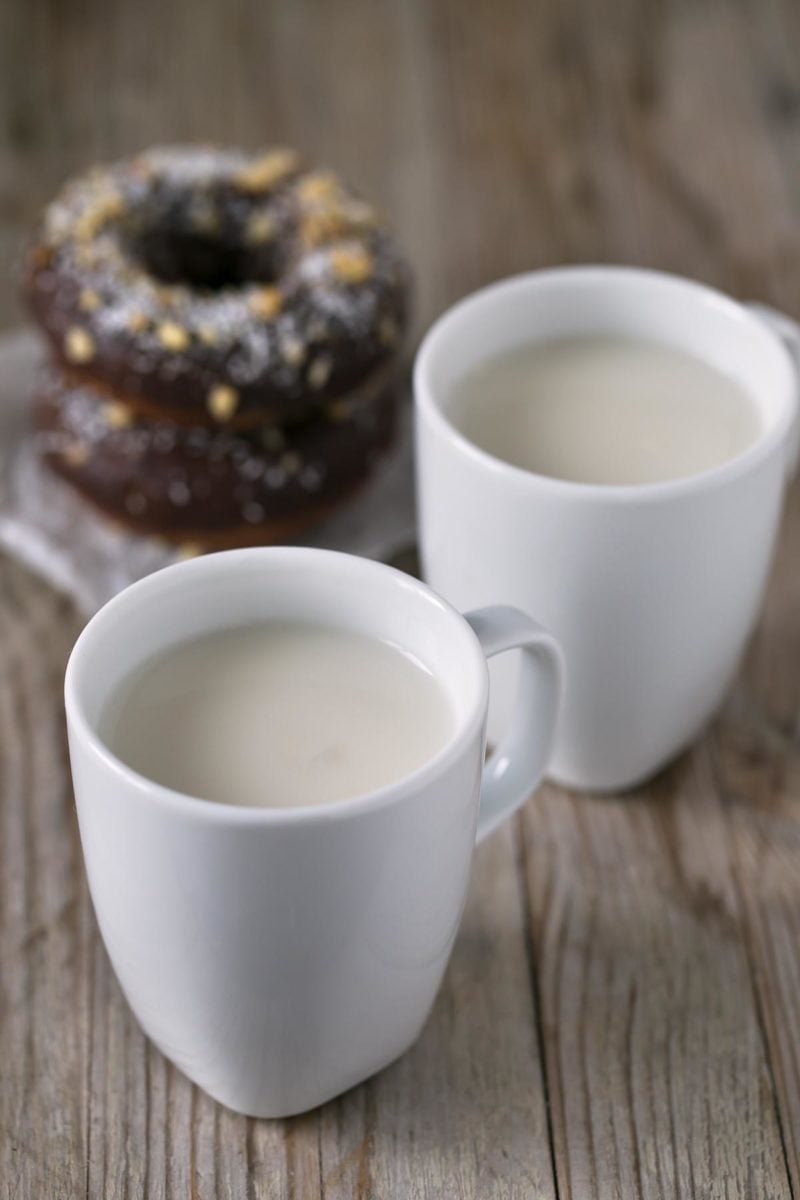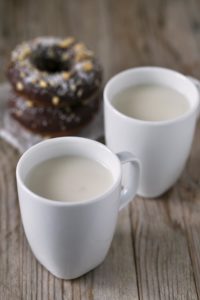 Ingredients
1 cup rolled or quick oats (100 g)
3–4 cups water (750 ml – 1 l), depending on how thick you like your milk
Instructions
Soak the oats in water for at least 30 minutes. We usually soak them overnight, but it's not necessary.
Drain the oats and wash them (discard the soaking water).
Add the oats and 3 to 4 cups of clean water (750 ml to 1 liter) to a blender and blend until smooth.
Strain the milk using a cheesecloth, a strainer, a napkin or a nut milk bag.
Store in a sealed container in the fridge for up to 5 days.
Nutrition
Serving Size: 1/4 of the recipe
Calories: 78
Sugar: 0.2g
Sodium: 8mg
Fat: 1.3g
Saturated Fat: 0.2g
Carbohydrates: 13.8g
Fiber: 2.1g
Protein: 2.7g