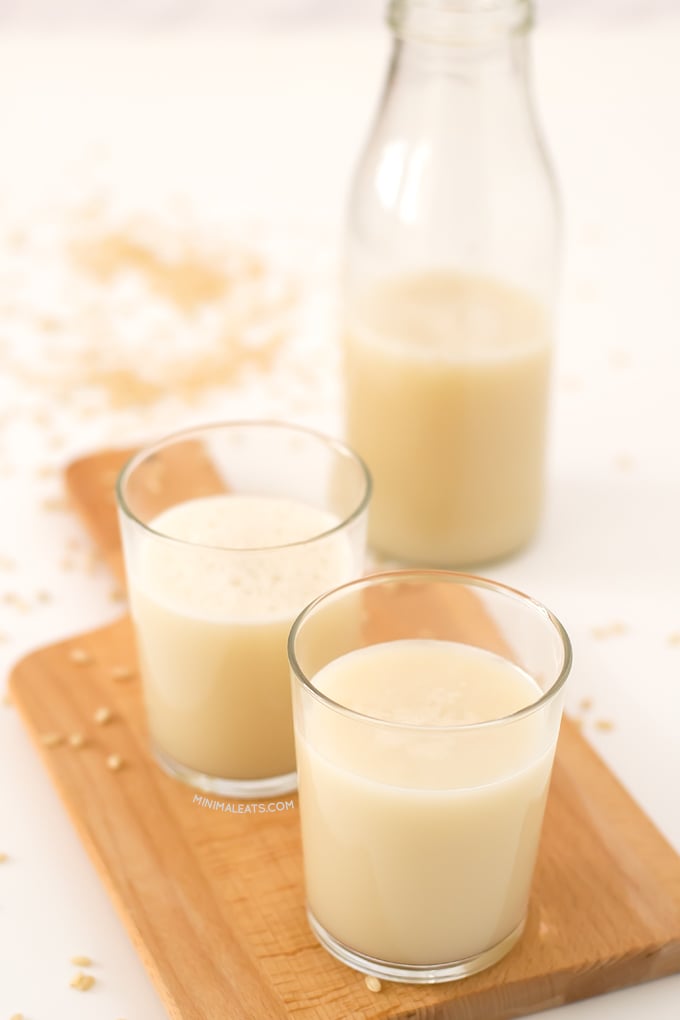 There are a lot of plant milks you can consume instead of cow milk, but sometimes they are expensive or full of sugar, preservatives, additives and other unhealthy substances. I have good news for you, plant milks are really easy to make and also cheaper than store bought. To make this rice milk you only need cooked rice and water, that's all. You can also add your favorite sweetener, for example, I've used dates this time. If you want a thicker milk you can add more rice, or if you want a more liquid milk, add less.
I've never made rice milk before and I don't know waihy, because I love it and you only have to blend rice, water and your favorite sweetener to make this nutritious and delicious drink. If you have a powerful blender, you don't need to strain the milk, but if you don't have one or you want a more liquid milk you can strain it with a cheese cloth, a napkin or something like that. I recommend you not to use a strainer, but you can try if you want.
I prefer to use brown rice to make this recipe because it's healthier and more nourishing, but you can use any other kind of rice. Try to add vanilla, cocoa or carob powder, ground cinnamon or other ingredients you like, it's totally up to you.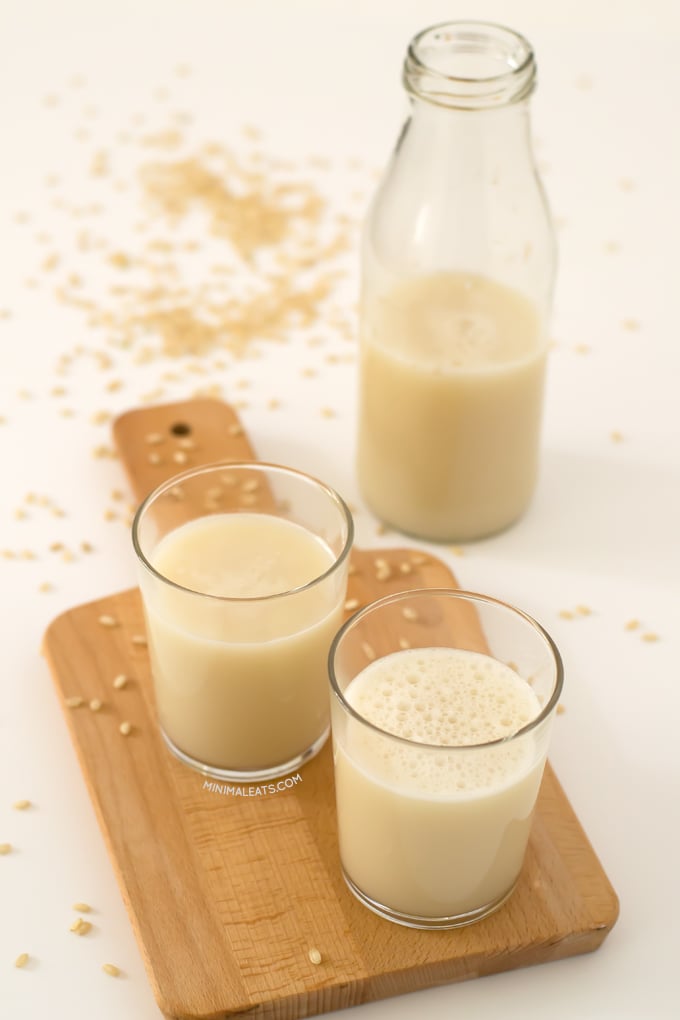 Rice milk is more digestible than soy milk, lighter than almond milk and other plant milks made with nuts.  It's also suitable for coeliacs, lactose intolerance and vegans, it's for everybody! If you have diabetes and you don't want to add dates, you can use stevia or any other sweetener you can consume. 
Rice is a healthy cereal, especially if you use brown rice. You don't have to be afraid to eat carbs if you avoid unhealthy and refined food like white sugar or wheat. In addition, choose the right way to prepare your food, eat a lot of raw fruits and vegetables and avoid fried foods.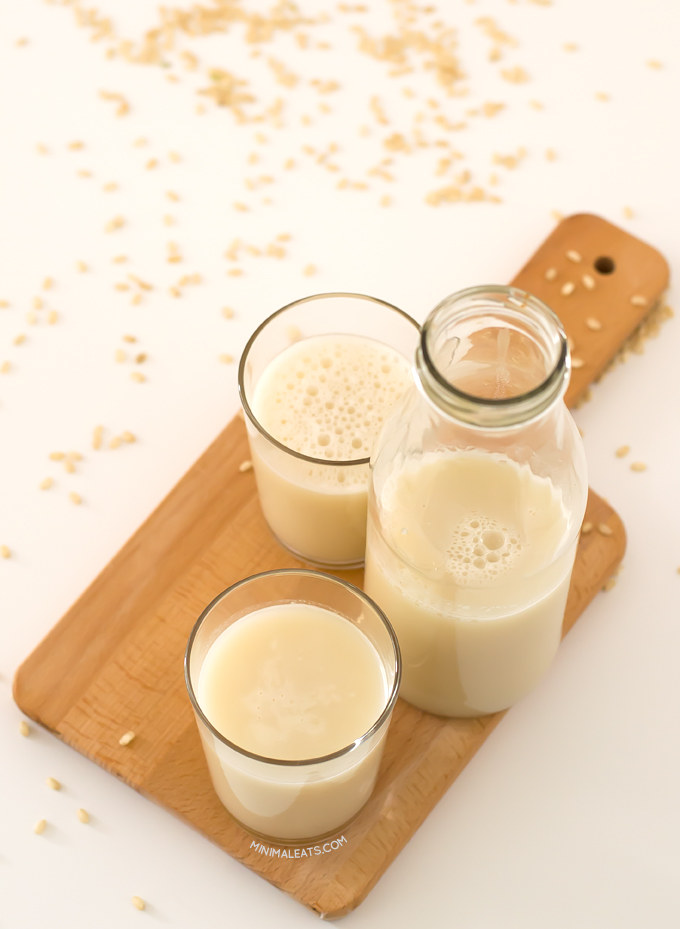 Store the rice milk in a sealed container in the fridge for three or four days. As you can see, this milk is easy to prepare and it's ready in 5 minutes. If you are a busy person and you don't have much time, you can cook more rice and prepare another recipe, such as this vegan fried rice, you'll have two delicious recipes in a hurry!
Print
Homemade Rice Milk
Author: Simple Vegan Blog
Prep Time: 5 mins
Total Time: 5 mins
Yield: 2 1/2 cups (625 ml) 1x
Category: Drink
Cuisine: Vegan, Gluten-free
You only need rice, water and your favorite sweetener to make this delicious rice milk. It's ready in 5 minutes!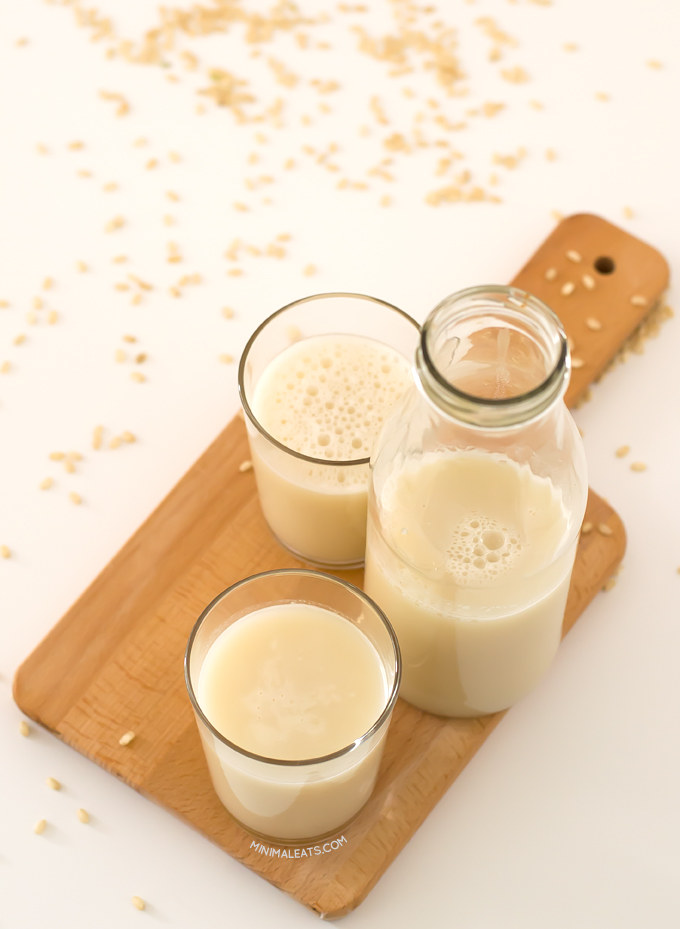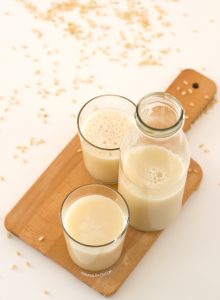 Ingredients
1/2 cup cooked rice (100 g), I used brown rice
2 cups water (500 ml)
2 Medjool or 4 Deglet Nour dates (optional)
Instructions
Cook rice according to package directions. Drain and let it cool down. You can also use leftover rice.
Add all the ingredients to a blender (cooked rice, water and dates) and blend until smooth.
Strain the mixture using a nut milk bag, cheesecloth, napkin or a strainer. This step is optional.
Use immediately or keep leftovers in an airtight container in the fridge for 3-5 days.