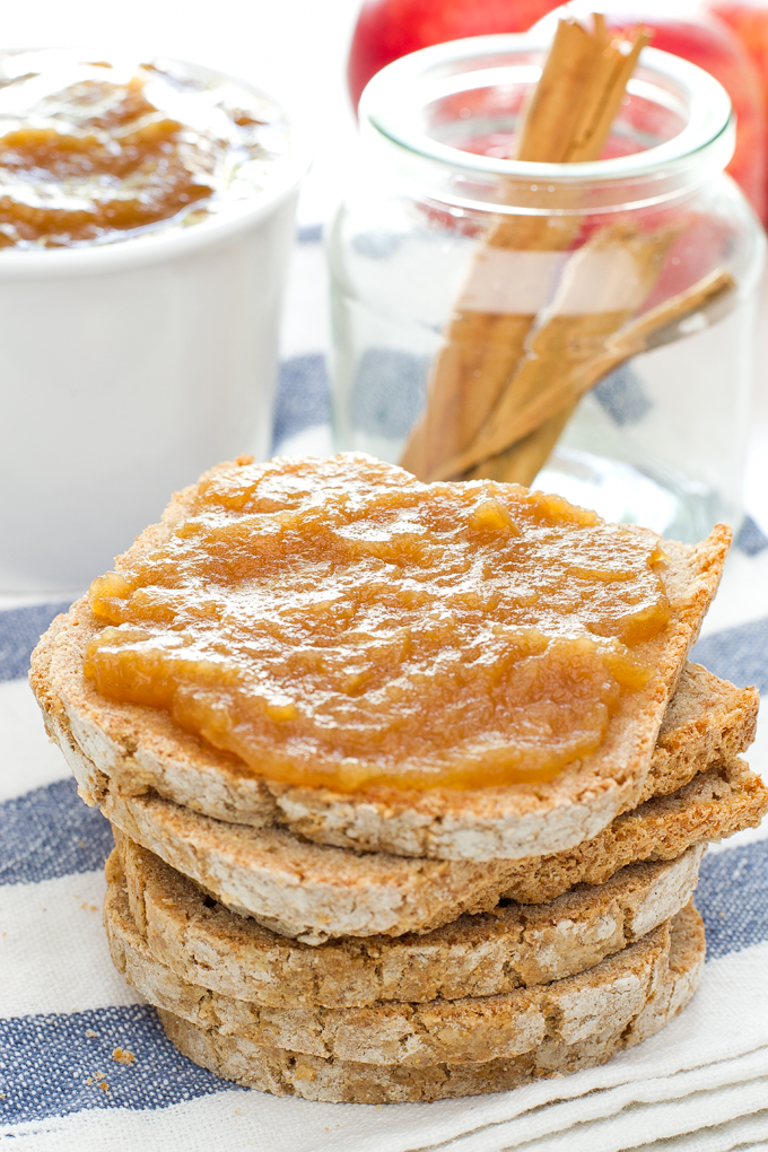 This homemade applesauce is ridiculously easy to make, it's the easiest recipe ever! You can use applesauce to make sweet or savory recipes and ever you can eat it like a healthy dessert, because it tastes so good and is low in calories, although my favorite way to use applesauce is as an egg replacement to bake delicious vegan sweets and treats. I usually use mashed bananas on hand because I always have bananas and you only have to mash it, but sometimes I use applesauce because it has less flavor than the bananas and is also sweeter.
You can use any kind of apples you like or you can find in your area, but I prefer to use Russet or Golden apples. You only need 5 ingredients to make this super simple recipe: apples, water, lemon juice (optional), a cinnamon stick and sugar (I use coconut sugar). Feel free to use other kinds of sugar or even other sweeteners like stevia, syrups, molasses or whatever. The amount of sweetener is totally up to you, you can try the applesauce and add more if you want.
I learnt this easy recipe from my mother and I think I never get tired of eating applesauce because I love how it tastes and it has the perfect texture. When the applesauce is cooked, you can blend it, but if you use finely chopped apples, you won't need to do it. You can also use a masher or even a fork to get that texture.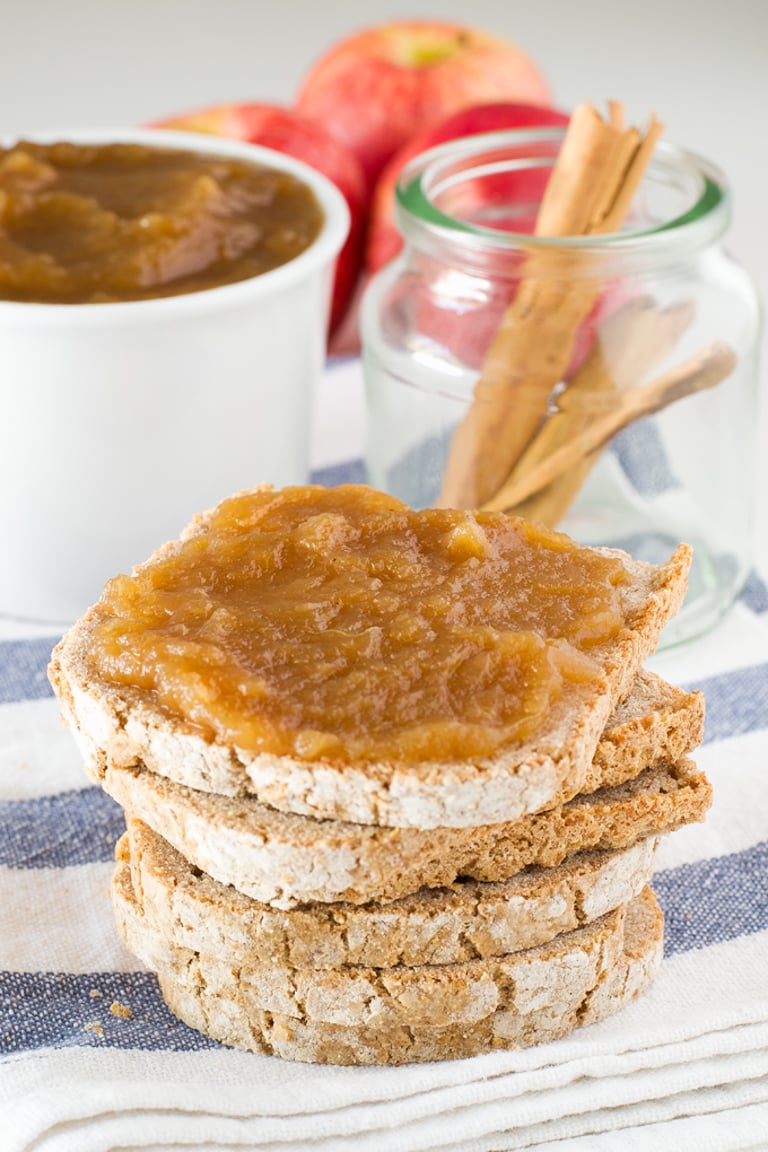 If you're on a diet this could be the perfect dessert for you and a healthy and cruelty-free egg alternative when you bake. You can use stevia instead of the sugar or even don't use any sweetener if the apples are sweet. I also love to eat applesauce with bread, like any other jam.
Homemade applesauce is also great for kids and for those who don't like fruit. I keep it in a glass jar in the fridge, although is so hard for me not to eat the whole jar in one day. I made a blondie using this applesauce and it was really amazing, so stay tuned for the recipe!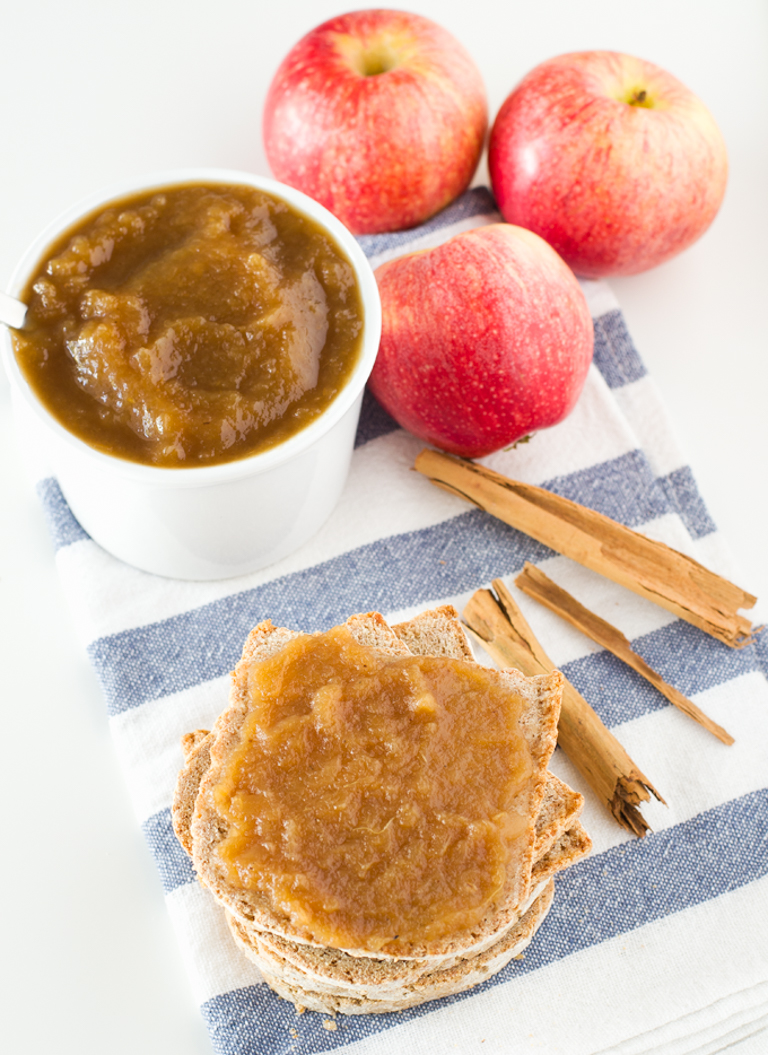 Print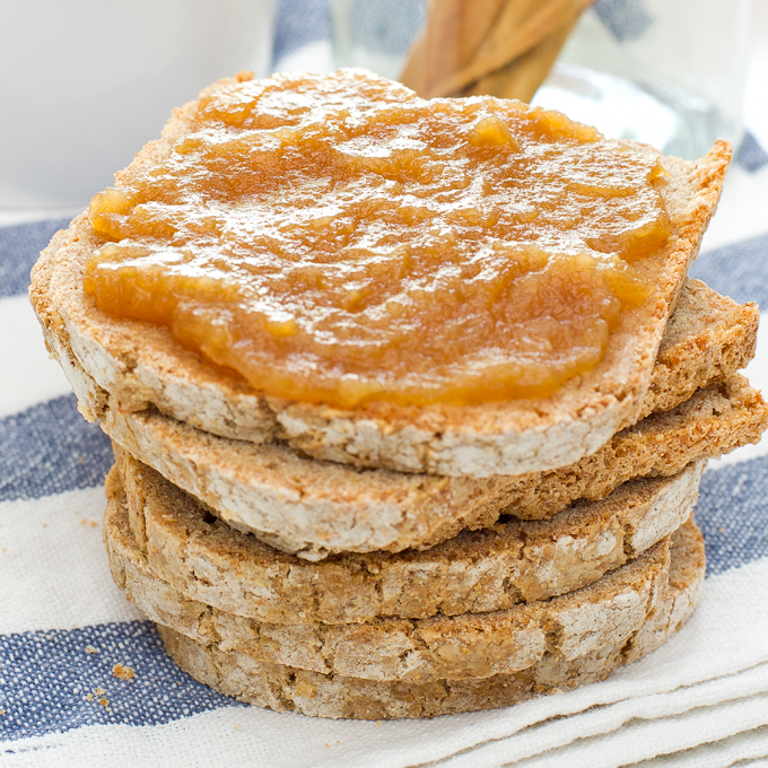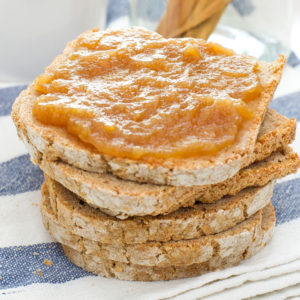 Homemade Applesauce
Author: Iosune
Prep: 5 mins
Cook: 40 mins
Total: 45 mins
2 cups (560 grams) 1x
How to
Vegan, American
Servings 2 cups (560 grams) 1x
Scale Tap or hover over number to scale servings
This homemade applesauce is so easy to make. You can use applesauce to make sweet or savory recipes or as an egg replacement to bake delicious vegan sweets.
Ingredients
4 apples, peeled and finely chopped
6 tbsp coconut sugar
1 cup water (250 milliliters)
1 cinnamon stick
The juice of a lemon (optional)
Instructions
Place in a saucepan the apples, sugar, water, cinnamon stick, and lemon juice. Cook over high heat until the mixture starts to boil, then cook the applesauce over medium heat for 40 minutes or until getting a perfect consistency.
Remove the cinnamon stick.
You can blend the applesauce or use a masher or a fork, but this step is optional.
When the applesauce is cold, keep it in a glass jar in the fridge.
Notes
Lemon juice is not included in nutritional information.
Nutrition
Serving Size: 1 cup
Calories: 375
Sugar: 82.5g
Sodium: 8mg
Fat: 0.8g
Carbohydrates: 100.3g
Fiber: 12.6g
Protein: 1.3g