30-minute black bean burgers, made with 9 ingredients. They're so flavorful, oil and gluten-free, low in fat, but high in fiber and protein.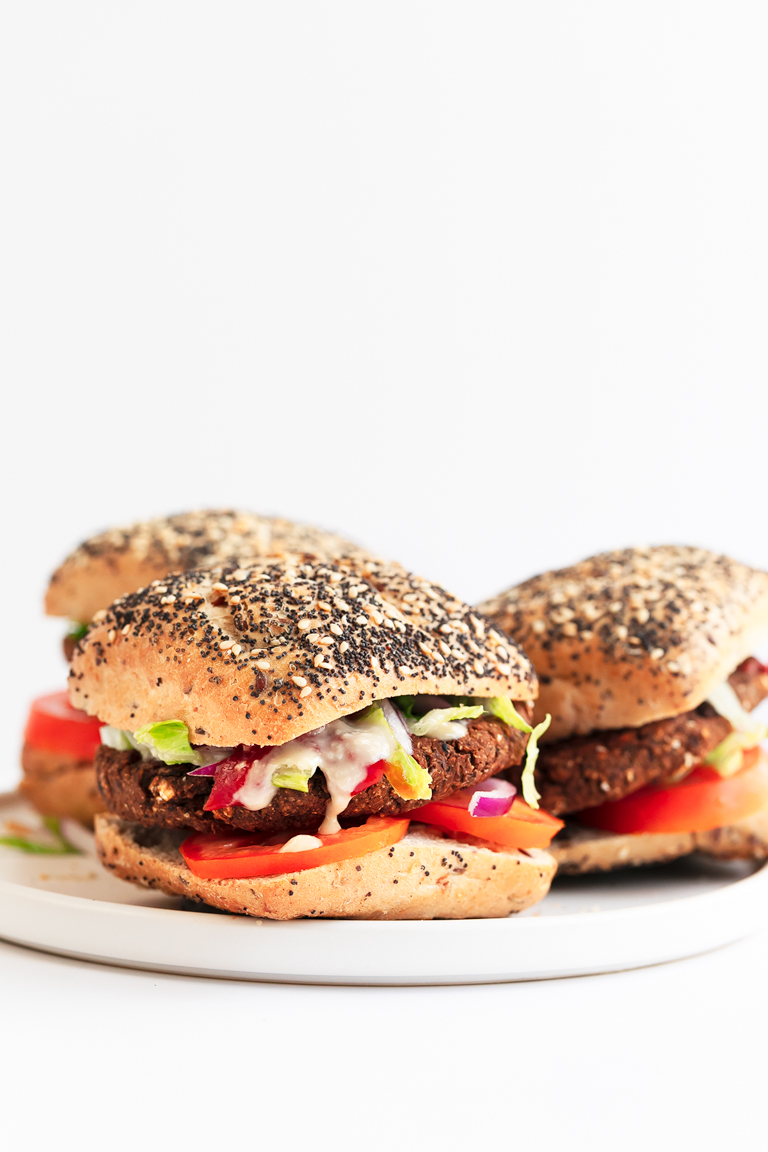 It's been a while since I share the last burger recipe. I've also realized there aren't as many as I thought, and I don't know why because we love them and they're so popular on the blog…
Black bean burgers are a classic in the vegan cuisine and black beans are my favorite beans in the whole world. However, I don't share many recipes using them because it's no easy to find canned black beans in my country and when I've tried to make them from scratch, I wasn't happy with the result.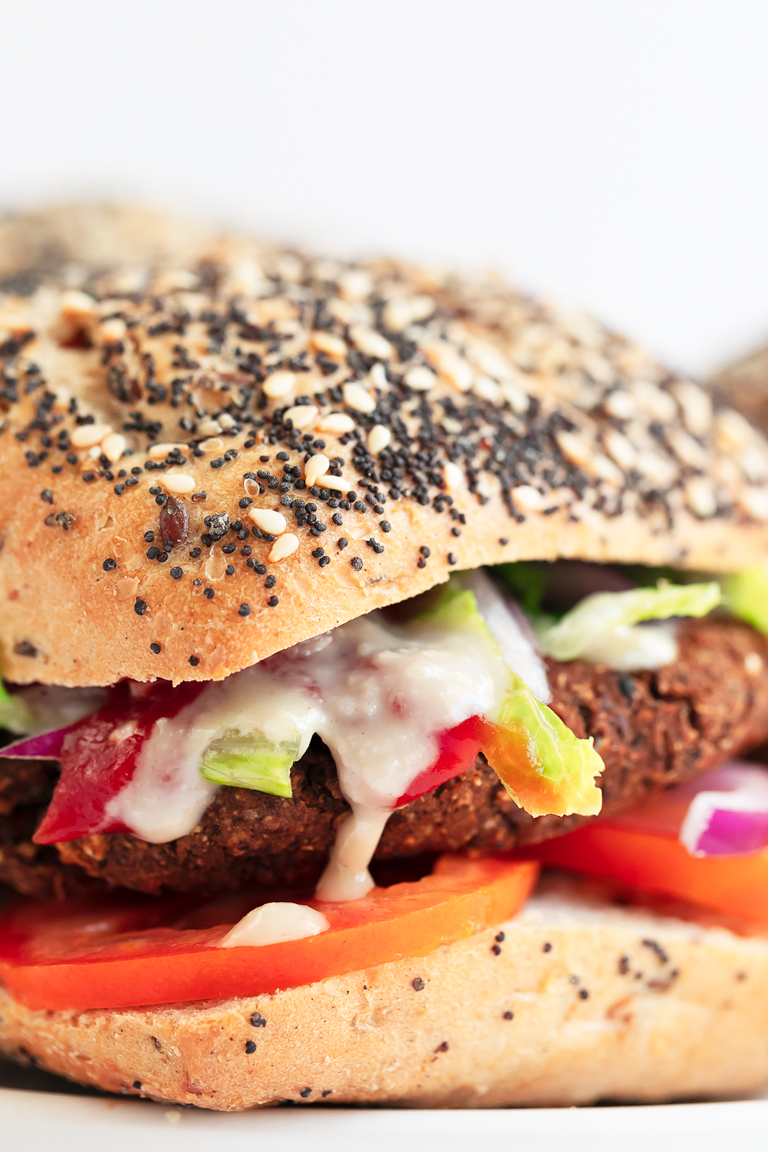 I've always wanted to have an Instant Pot, but they're only available on Amazon here in Spain, and they're usually out of stock. Fortunately, I finally got one last month, yay! I made a survey on Instagram last Wednesday about sharing some Instant Pot recipes on the blog and most of you agreed, so stay tuned. If you have another type of pressure cooker, you will be able to make these recipes as well.
Cooking beans from scratch with an Instant Pot is extremely easy, they're even better than canned beans and way more inexpensive, so it's an epic win. I've also cooked potatoes and rice, but I will be making all kinds of recipes soon.
Most store-bought burgers in my area aren't a healthy choice, they're made with refined oil, flour and sugar, and also with preservatives or additives. Homemade burgers are more affordable, super healthy and you can add any ingredients you like or have on hand, and they're super easy to make, especially if you use canned beans or have a pressure cooker.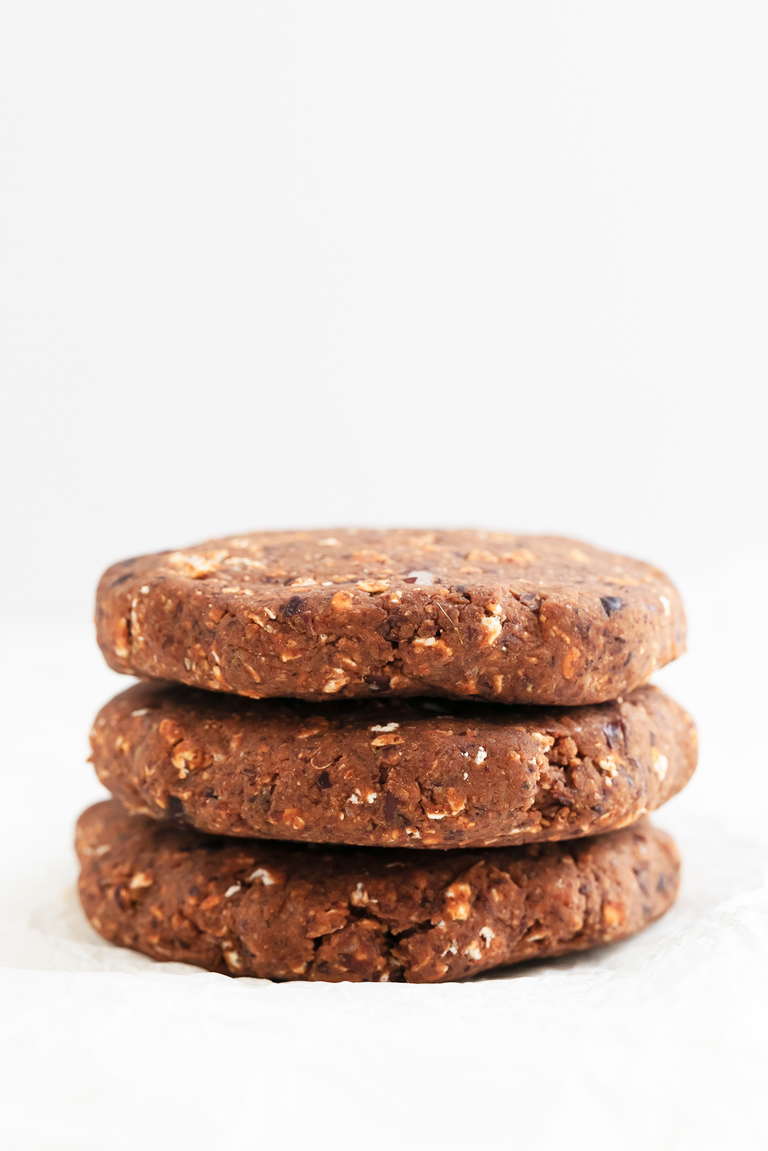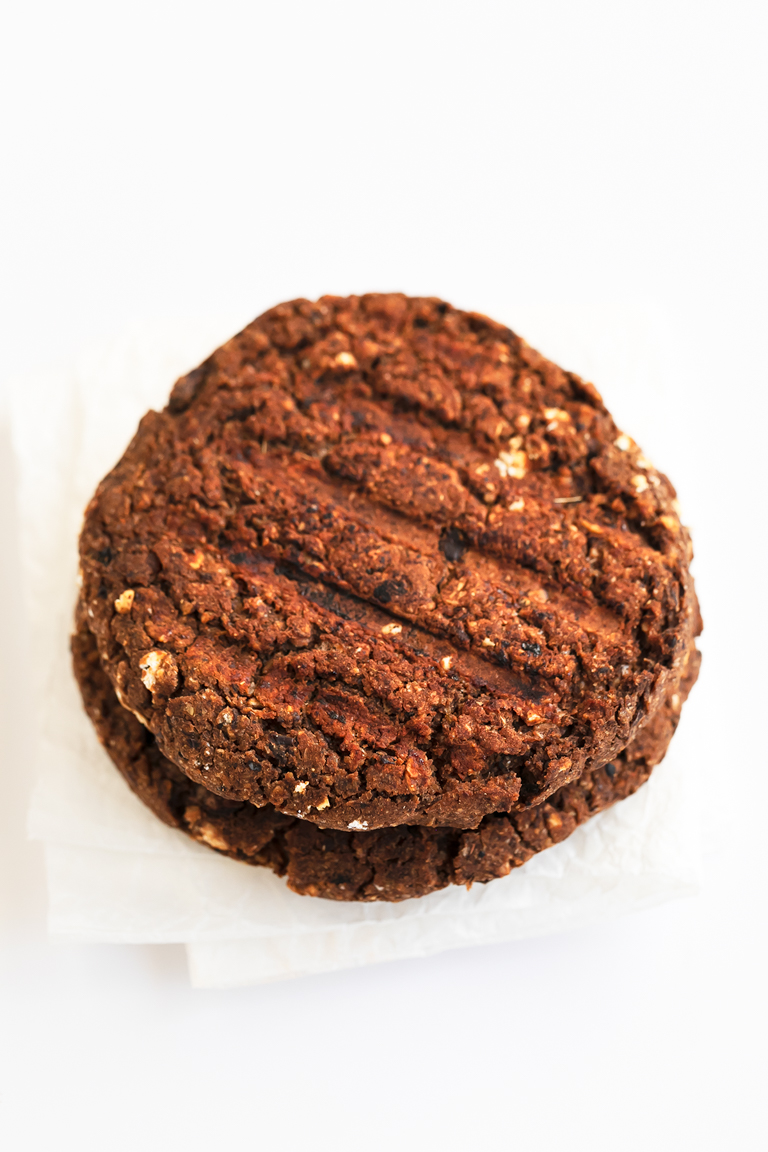 looking for more sandwich recipes?
Did you make this recipe? Please leave a comment below, share it, rate it or tag a picture @simpleveganblog on Instagram and hashtag it #simpleveganblog. We'd love to see what you cook!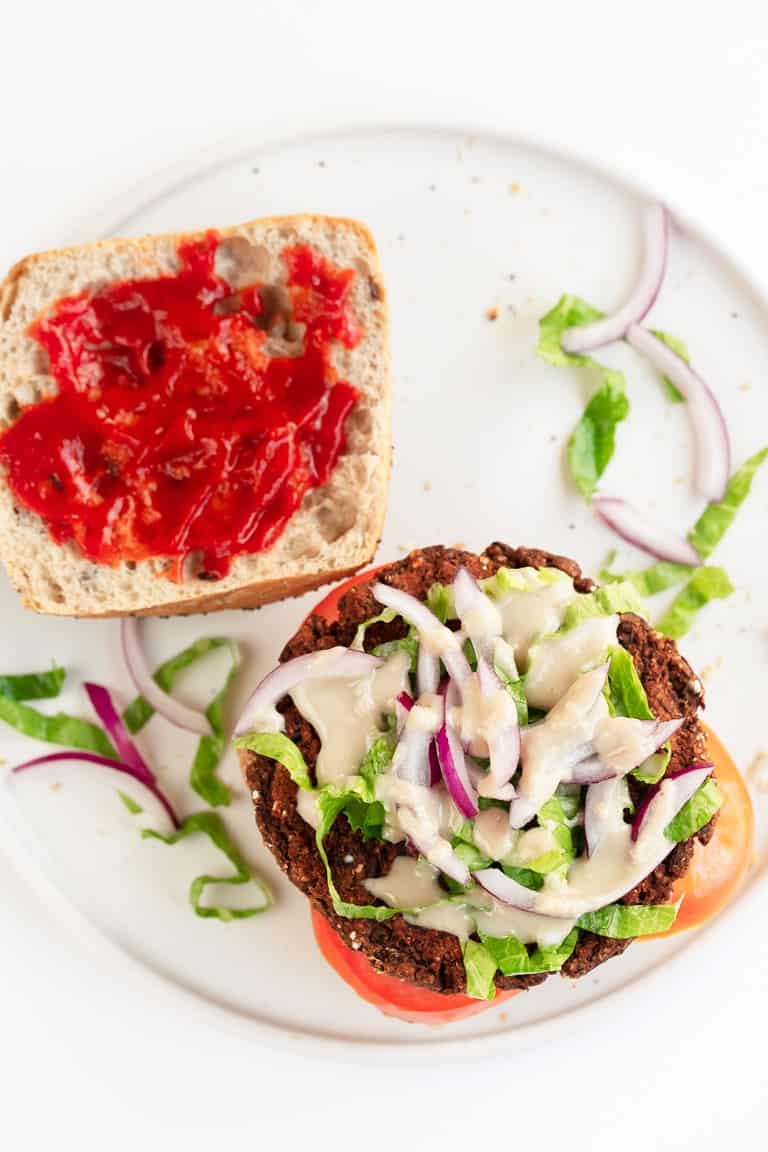 Print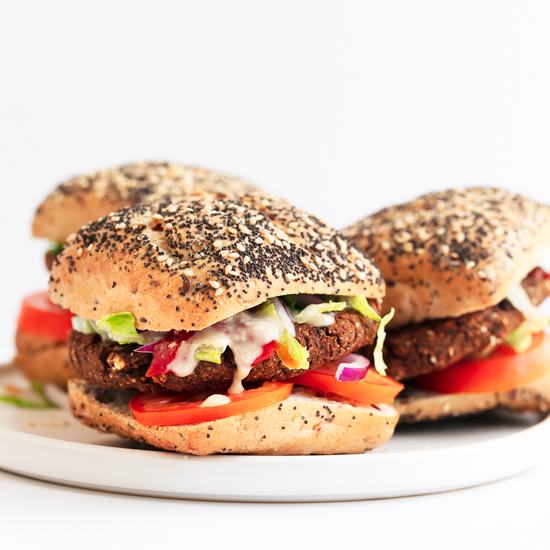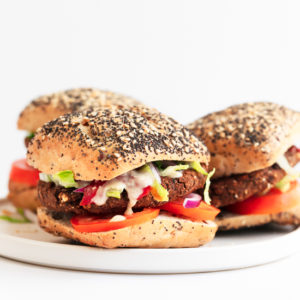 Black Bean Burgers
Author: Simple Vegan Blog
Prep: 10 mins
Cook: 20 mins
Total: 30 mins
4 or 5 burgers 1x
Main dish
Vegan, American
Servings 4 or 5 burgers 1x
Scale Tap or hover over number to scale servings
30-minute black bean burgers, made with 9 ingredients. They're so flavorful, oil and gluten-free, low in fat, but high in fiber and protein.
Ingredients
2 cups canned or cooked black beans (380 g)
1/2 cup oats (120 g), gluten-free if needed, I used quick oats
1/4 cup nutritional yeast (4 tbsp)
2 tbsp ground flax seeds
1 tbsp tamari or soy sauce
1 tbsp onion powder
1 tbsp garlic powder
2 tsp paprika
2 tsp cumin powder
Instructions
Feel free to use canned beans or cook them from scratch. If you're going to cook them, use 1 cup of dried black beans (190 g). Drain and wash your canned beans. If you're using cooked beans, you don't have to wash them, just drain them.
Add canned or cooked beans to a large mixing bowl and mash them. I prefer to use an immersion blender, but a fork or a potato masher is also okay.
Add all the remaining ingredients and mash again until well combined. Add more oats if needed.
Make 4 or 5 patties with your hands.
I usually cook them on a griddler for about 5 to 10 minutes or until golden brown with no oil, but feel free to add some oil if you want. Grill them or cook them in a skillet over medium-high heat until golden brown.
Notes
Any other type of beans is okay. You could even use other types of legumes.
You could also use breadcrumbs instead of oats, or even other kinds of flour, but you may need to add more or less.
If you don't consume soy, use coconut aminos instead of the tamari or soy sauce, or add some salt and water.
Feel free to add your favorite herbs (dried or fresh), spices, or condiments. Liquid smoke could be a good choice.
Nutrition
Serving Size: 1 of 5 burgers (with no bread or toppings)
Calories: 188
Sugar: 2.2 g
Sodium: 221 mg
Fat: 3 g
Saturated Fat: 0.3 g
Carbohydrates: 29.7 g
Fiber: 10.9 g
Protein: 12.9 g