Poultry seasoning made with 6 simple ingredients in just 2 minutes. It's more affordable, full of flavor and you can add the spices you want.
poultry seasoning
I ate a lot of chicken soup growing up, and as it's a popular soup all over the world, I wanted to make a vegan chicken noodle soup recipe for you guys and it was insanely good.
Poultry seasoning is a basic ingredient to make chicken noodle soup and I thought it would useful to make it from scratch for those of you who loves to prepare all your food at home.
Besides, it's not easy to find it here in Spain as we don't usually add spices to our chicken soup (only salt and pepper) and we also add other spices to our poultry recipes.
It's a super simple spice mix. It only requires 6 easy-to-get ingredients and you only need to add them to a bowl and mix, that's all!
I'm a vegan, so I'm not going to use this poultry seasoning to make poultry recipes, but to make vegan versions of those dishes. If you're a vegan like me, this is also a great spice blend to add to your vegan stuffing.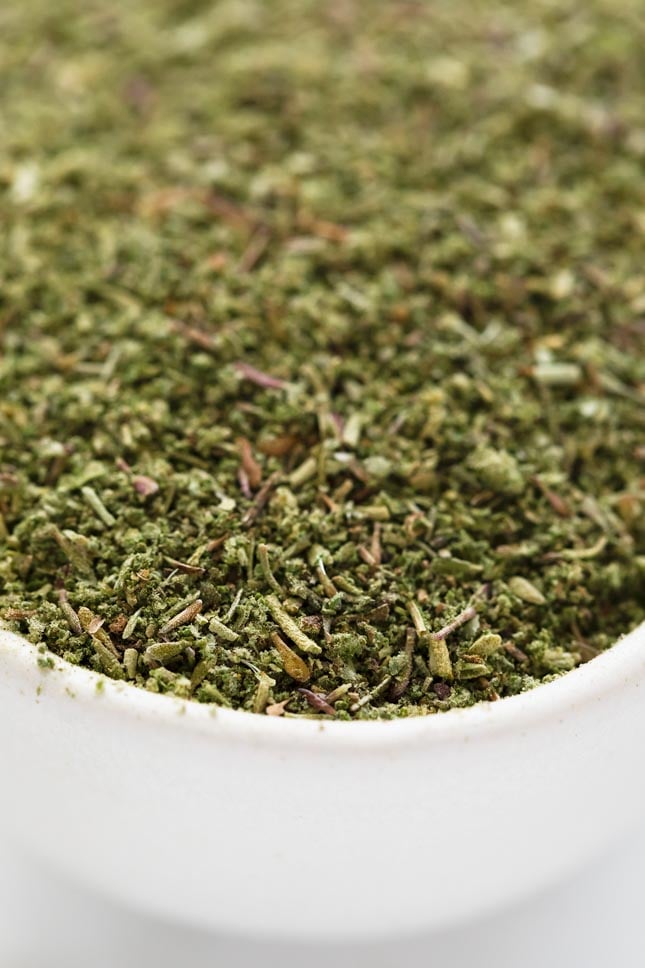 poultry seasoning ingredients
Dried sage
Dried thyme
Dried marjoram
Dried rosemary
Ground black pepper – Fresh ground black pepper tastes best. However, I find store-bought ground black pepper more convenient and also easier to measure with a teaspoon.
Nutmeg – Although fresh nutmeg is ideal, I also usually use store-bought ground nutmeg for the same reasons I prefer ground black pepper.
tips to make poultry seasoning
I used dried herbs because I find them more convenient and they last longer, but feel free to use fresh herbs if you want.
If you can't find or don't like any herb, just omit it or use any other instead.
Some people add other ingredients like white pepper, cayenne pepper, garlic powder, onion powder, ground cloves, celery seed, ground ginger, or even paprika. Make your own blend using your favorite spices or what you have on hand in your pantry.
You can make big batches of homemade poultry seasoning as it will last forever.
looking for more how-to recipes?
did you make this poultry seasoning recipe?
Please leave a comment below, share it, rate it or tag a picture @simpleveganblog on Instagram and hashtag it #simpleveganblog. We'd love to see what you cook!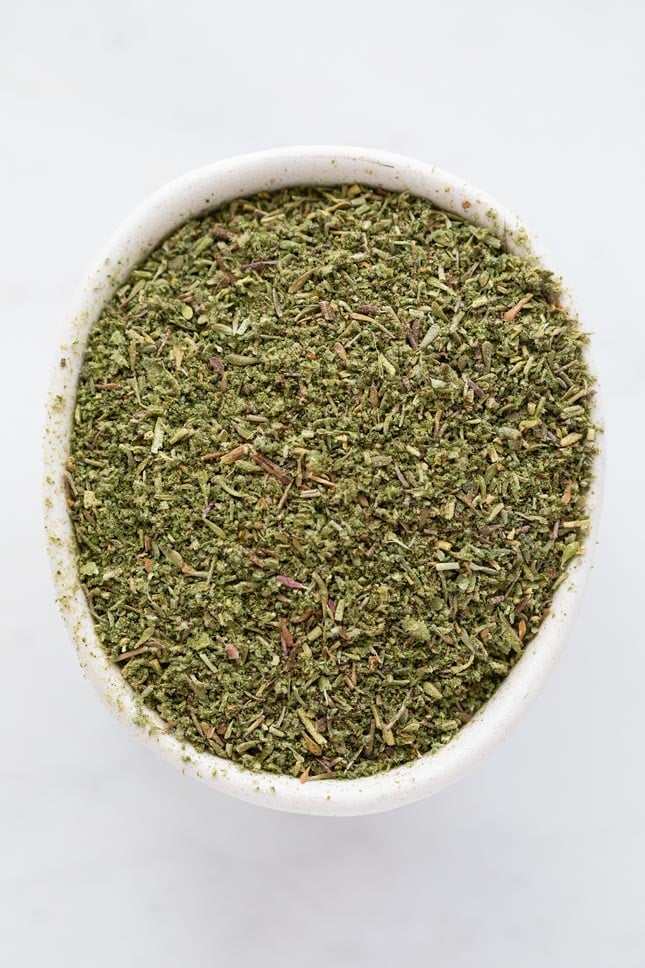 Print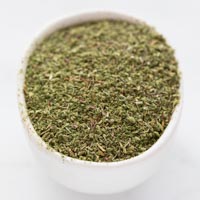 Poultry Seasoning
Author: Iosune
Prep: 2 mins
Total: 2 mins
About 10 tsp 1x
How to
American
Vegan
Servings About 10 tsp 1x
Scale Tap or hover over number to scale servings
Poultry seasoning, made with 6 ingredients in just 2 minutes. It's affordable, full of flavor and it will last for a really long time!
Ingredients
4 tsp dried sage
3 tsp dried thyme
2 tsp dried marjoram
1 tsp dried rosemary
1/4 tsp ground black pepper
1/8 tsp ground nutmeg
Instructions
Add all the ingredients into a small bowl and stir until well combined. You could also add them to a blender and blend until well mixed.
Use it to make all kinds of recipes, such as vegan chicken noodle soup or vegan stuffing. 
Keep it in an airtight container at room temperature and it will last for months.
Notes
I used dried herbs because I find them more convenient and they last longer, but feel free to use fresh herbs if you want to.
If you don't like or can't find some of the herbs, just omit them or use any other ingredient instead, although it's best to follow the recipe just as it is.
I prefer to mix the different ingredients in a bowl because it's faster and cleaner. However, you could also blend them if you want your poultry seasoning to have a thinner texture.
Feel free to make a big batch of homemade poultry seasoning, as it will last for a really long time.
Nutrition
Serving Size: 1 tsp
Calories: 3
Fat: 0.1 g
Saturated Fat: 0.1 g
Carbohydrates: 0.5 g
Fiber: 0.3 g
Protein: 0.1 g