Italian Seasoning is a blend of dried herbs used outside of Italy to flavor many Italian recipes. It's ready in less than 2 minutes!
italian seasoning
I was craving breakfast potatoes last week, so I decided to make them and share the recipe on the blog (coming soon!). Besides, I wanted to use some Italian seasoning, and as it's not easy to find it in my area, I made it from scratch. It's so easy!
Apparently you can't find Italian seasoning in traditional Italian cuisine or in markets in Italy, and I haven't heard about it until I started following American blogs.
According to Wikipedia, there is a similar version of this recipe that can be found in Bologna by the name of salamoia Bolognese. It's not exactly the same, though.
Although you can replace Italian seasoning by any other herb like oregano or basil in most recipes, this blend is super flavorful and if you can make or buy it, go for it. Besides, it's ready in a moment, with simple and easy to get ingredients.
You can use it to make Italian dishes or any recipe that calls for Italian seasoning, or even as a replacement for oregano or basil. It's also delicious in pastas, pizzas, salads, stews, soups, grilled veggies, sauces, and the list goes on and on.
Making your own seasonings at home when possible is a good idea, because you know what you're consuming and also you can add the ingredients you want. Store-bought seasonings are usually high in sodium and I think there's no need to add salt to this recipe. In addition, making your own Italian seasoning at home is way more inexpensive, woohoo!
There are so many recipes out there, so make your own! Oregano, basil, thyme and rosemary are the main ingredients, but any herb or spice will do, like: salt, ground black pepper, paprika, coriander, ground cumin, garlic powder or onion powder. Sage and marjoram are also a great choice if you can find them.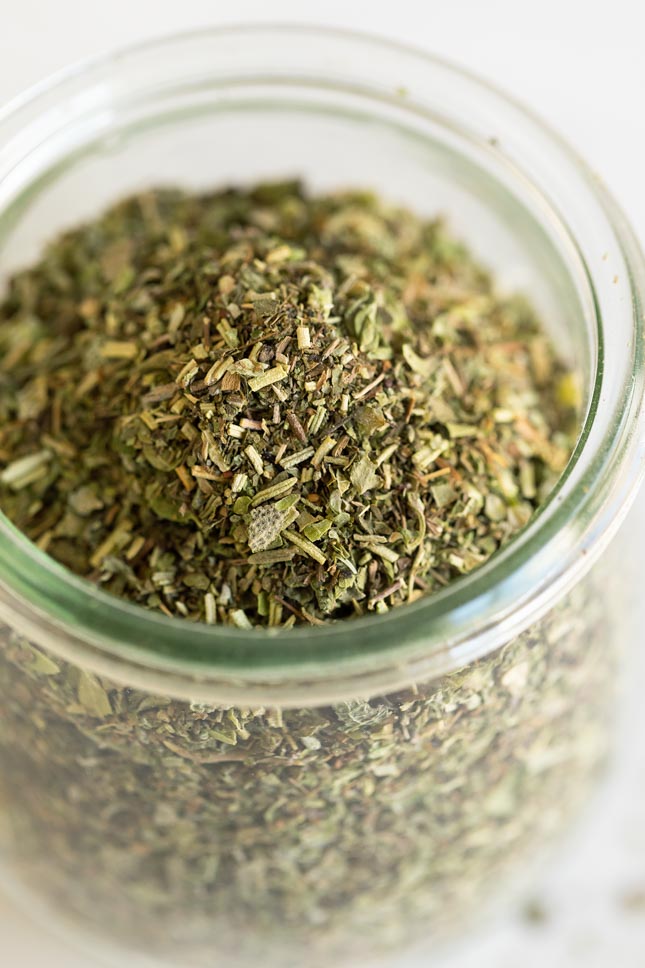 what ingredients do you need to make Italian seasoning ?
Dried oregano.
Dried basil.
Dried thyme.
Dried rosemary.
Dried sage.
Dried marjoram.
tips for making Italian seasoning
There are so many herbs or ingredients you can use to make your Italian seasoning. The main ingredients are oregano, basil, thyme and rosemary, so if you can't find sage or marjoram in your area (they're hard to find in my country), just omit them.
I haven't tried this recipe using fresh herbs, but I find dried herbs more convenient and your Italian seasoning will last longer.
Some extra ingredients you can add: salt, ground black pepper, cayenne flakes, coriander, ground cumin, paprika, garlic powder, onion powder, or pretty much any herb or spice you want.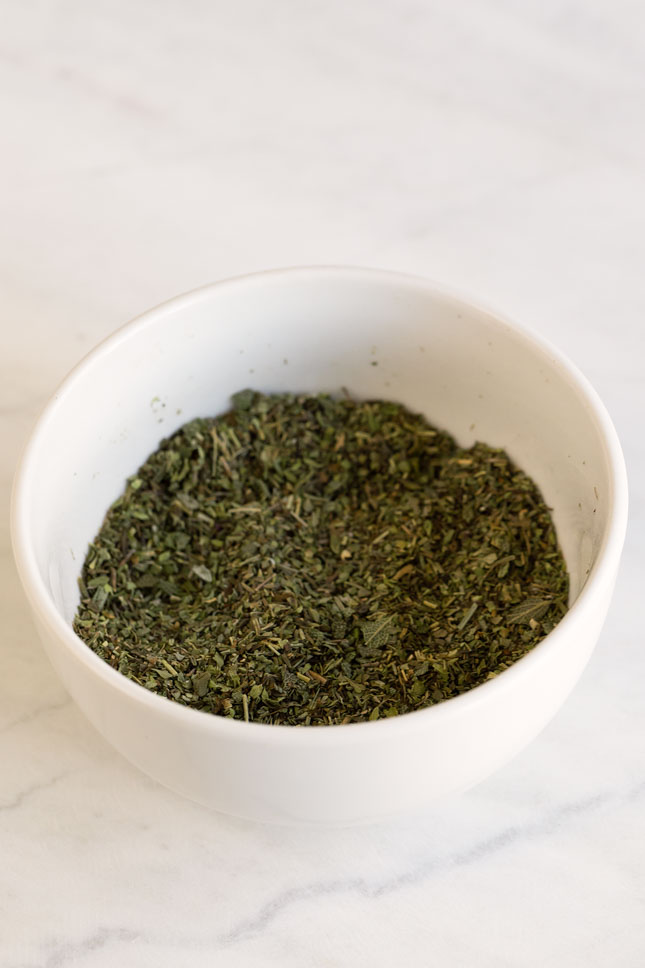 looking for more how-to recipes?
did you make this Italian seasoning recipe?
Please leave a comment below, share it, rate it or tag a picture @simpleveganblog on Instagram and hashtag it #simpleveganblog. We'd love to see what you cook!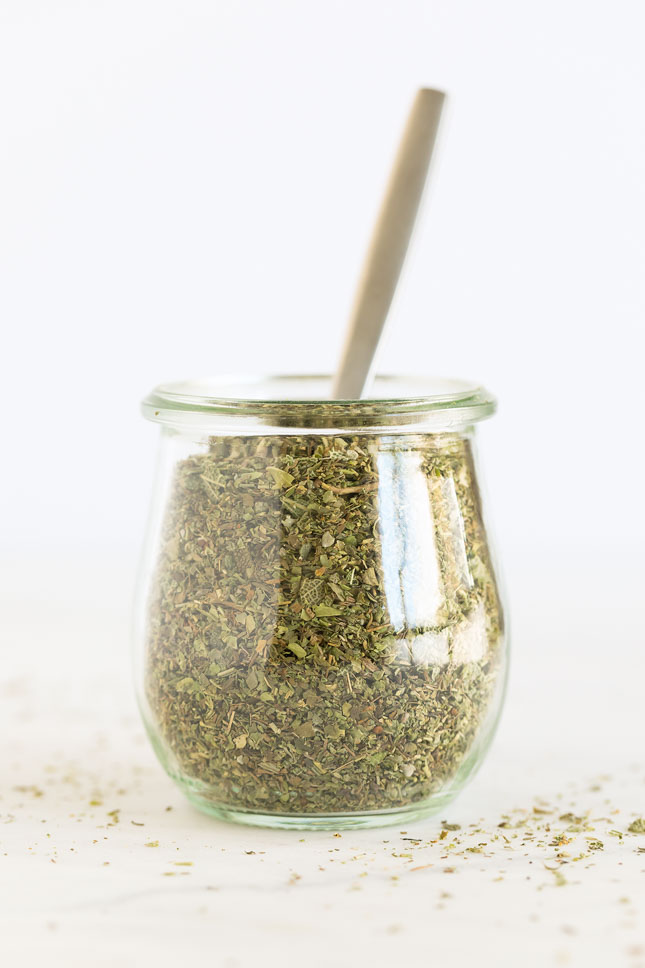 Print
Italian Seasoning
Author: Simple Vegan Blog
Prep Time: 2 minutes
Total Time: 2 minutes
Yield: 3/4 cup (12 tbsp) 1x
Category: How to
Cuisine: Vegan, American
Italian Seasoning is a blend of dried herbs used outside of Italy to flavor many Italian recipes. It's ready in less than 2 minutes!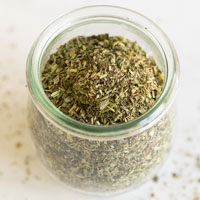 Ingredients
2 tbsp dried oregano
2 tbsp dried basil
2 tbsp dried thyme
2 tbsp dried rosemary
2 tbsp dried sage
2 tbsp dried marjoram 
Instructions
Mix all the ingredients in a small bowl until well combined. You could also place them in a jar and shake until well mixed or add them to a food processor or blender and blend until desired consistency is achieved.
Keep it in an airtight container at room temperature for months.
Nutrition
Serving Size: 1 tbsp
Calories: 8
Sugar: 0.1 g
Sodium: 1 mg
Fat: 0.3 g
Saturated Fat: 0.1 g
Carbohydrates: 1.7 g
Fiber: 1.1 g
Protein: 0.3 g