Mexican food is awesome and pico de gallo is a great appetizer or salad because is super healthy and tastes SO good. We usually eat it with some tortilla chips or with any Mexican dish like the vegan quesadillas we shared on Instagram Stories (recipe coming soon!).
Everybody loves this recipe and it's ready in just 5 or 10 minutes. It lasts about a couple of days in the fridge, but the veggies will go soggy, so I always make my pico de gallo just before serving.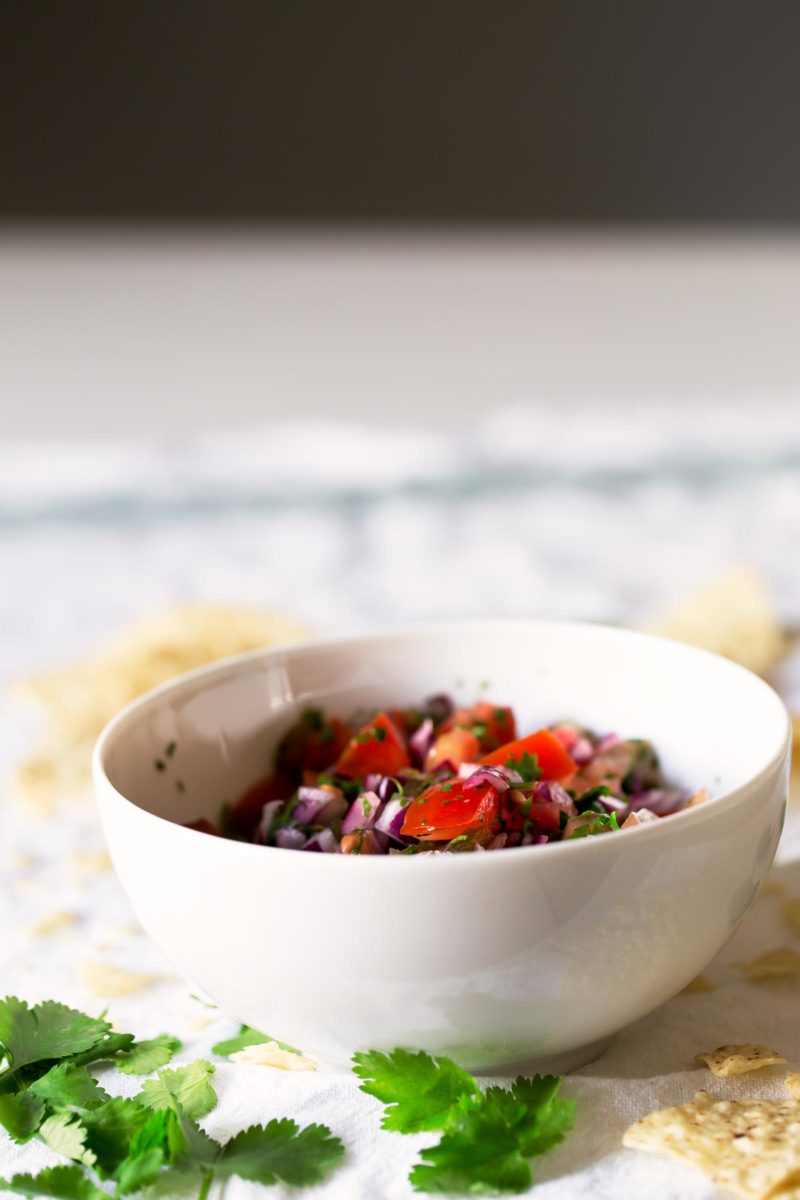 Tips:
Feel free to use any type of tomato or onion.
If you don't like spicy food, omit the japaleño. If you can't find it, use any other fresh or dried chili pepper.
If you don't like cilantro, use some fresh parsley instead.
Lemon juice is also a great choice.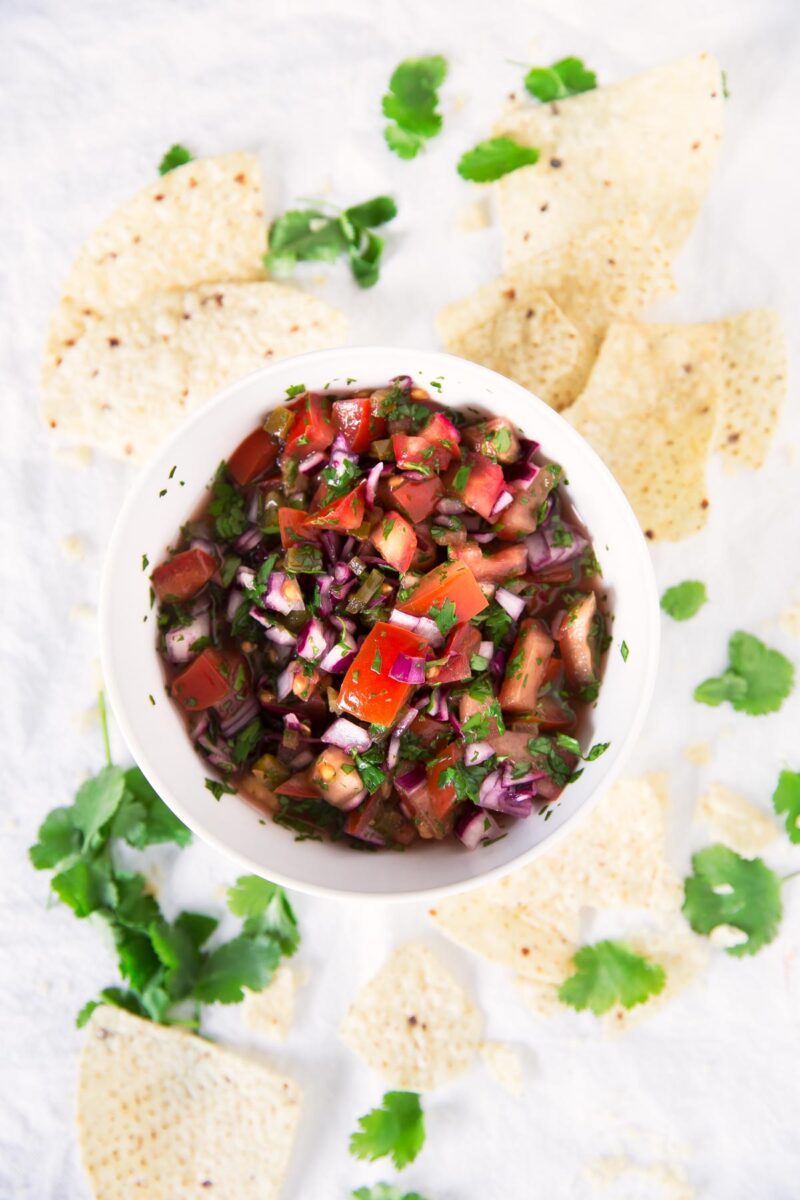 Print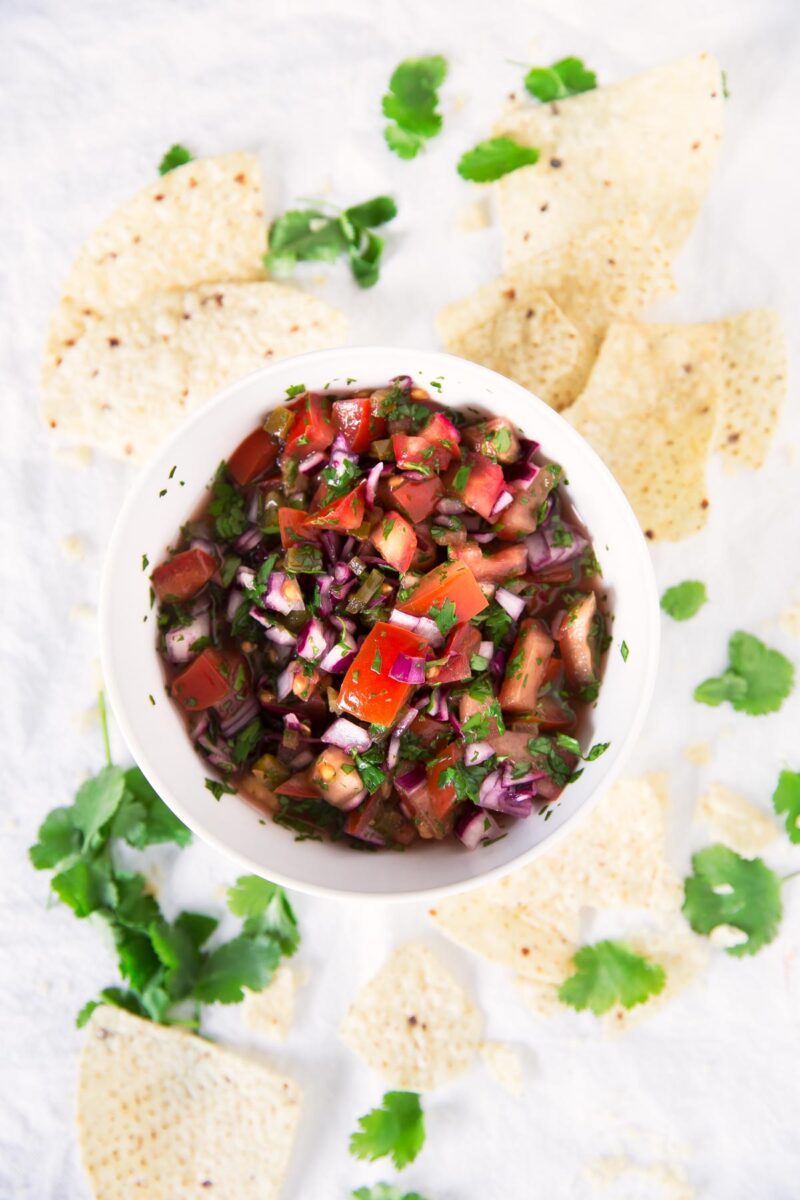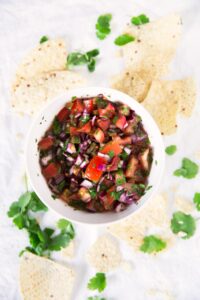 Pico de Gallo
Servings 2 1x
Scale Tap or hover over number to scale servings
Everybody loves pico de gallo. It's a super healthy recipe and is ready in 5 or 10 minutes. We usually eat it with some tortilla chips.
Ingredients
1 chopped tomato
1/2 chopped red onion
1 chopped jalapeño (fresh or canned)
A handful of fresh cilantro (0.4 oz or 10 g), chopped
The juice of half a lime
1/2 tsp salt
Tortilla chips (optional)
Instructions
Place all the chopped ingredients in a bowl.
Add the lime juice and the salt and stir.
Serve with some tortilla chips.
Nutrition
Serving Size: 1/2 of the recipe (without the nachos)
Calories: 28
Sugar: 3.4 g
Sodium: 255.1 mg
Fat: 0.2 g
Carbohydrates: 6.6 g
Fiber: 1.7 g
Protein: 1.1 g