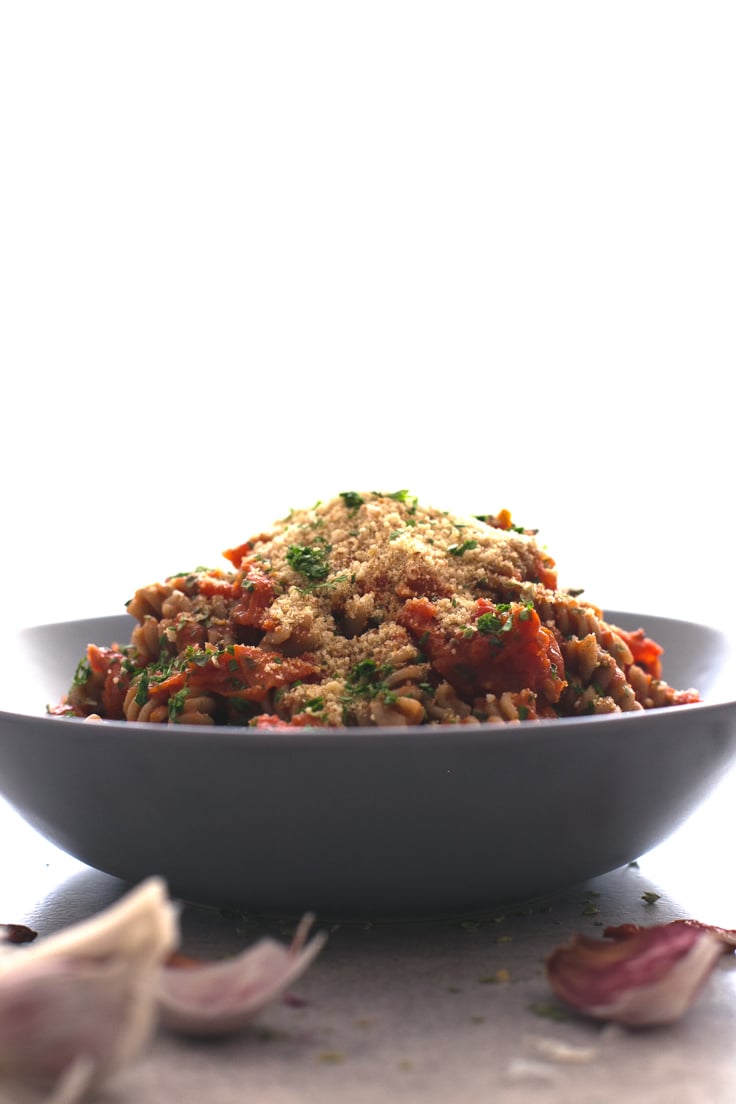 Pasta is one of my favorite foods in the whole word. It's comfort food and really easy to make, so I make pasta at least once every week. Alberto and I ate at an Italian restaurant a few weeks ago and there weren't so many vegan alternatives, but we ordered spaghetti all'arrabiata and a pizza with no cheese and lots of veggies, the food was amazing! I haven't eaten this pasta in a really long time and I knew I needed to make it at home and here it is the recipe for you guys, you need to try it, it's so simple, but tastes like heaven.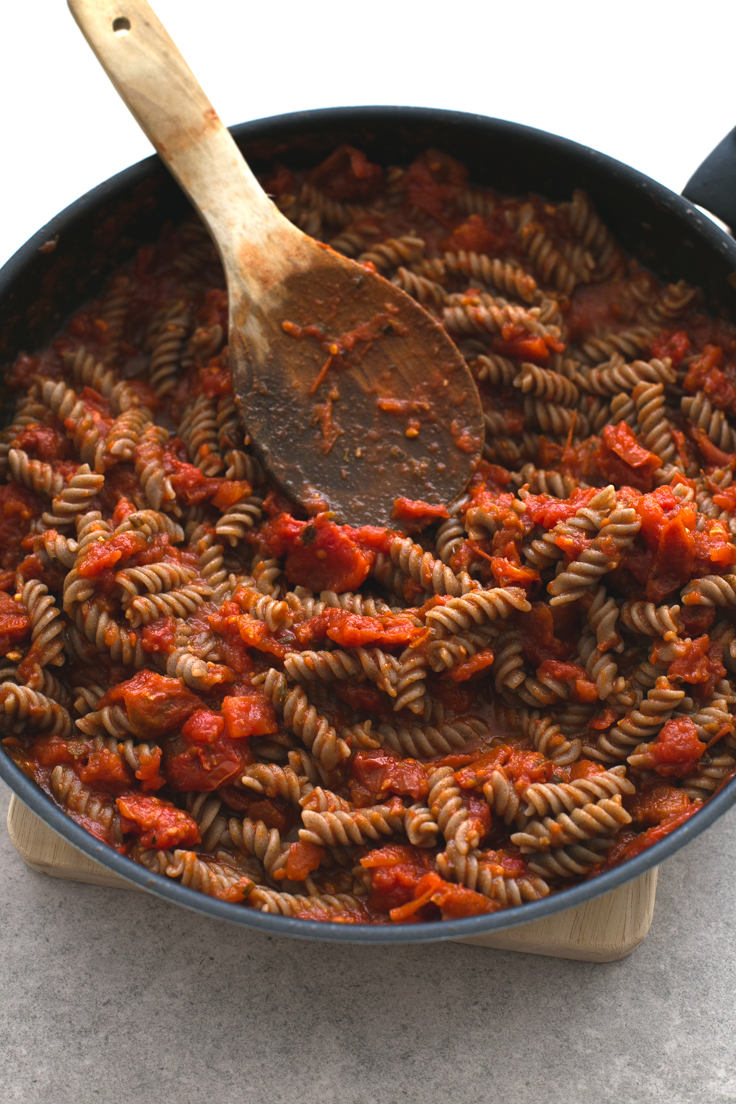 Tips:
We used buckwheat pasta, but you can use any other type.
Feel free to use any other dried or fresh herb instead of the oregano.
The dried tomatoes and the tomato paste are optional ingredients.
If you use fresh tomatoes and the sauce is too thick, add some water.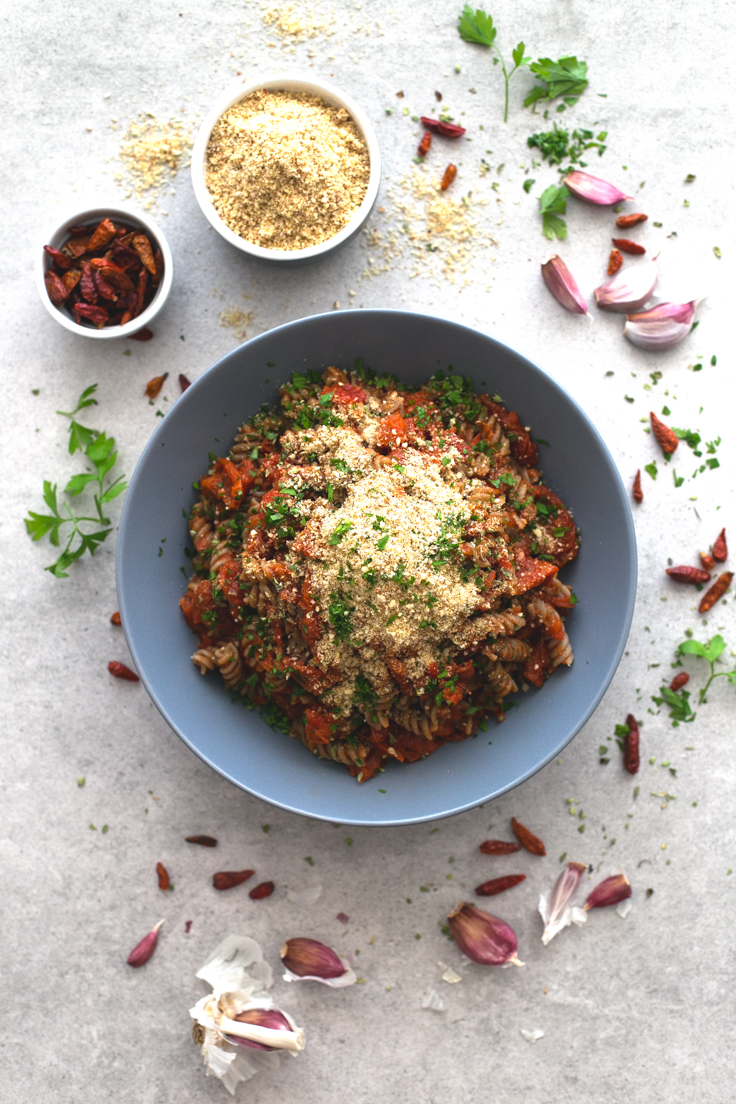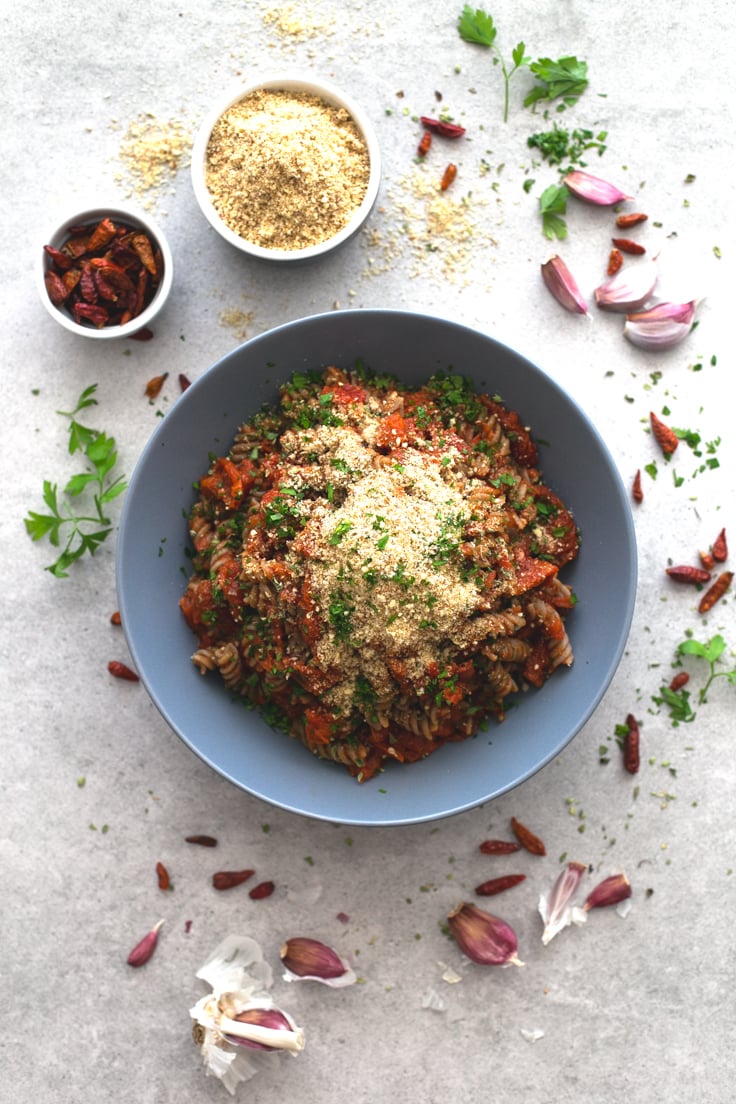 Print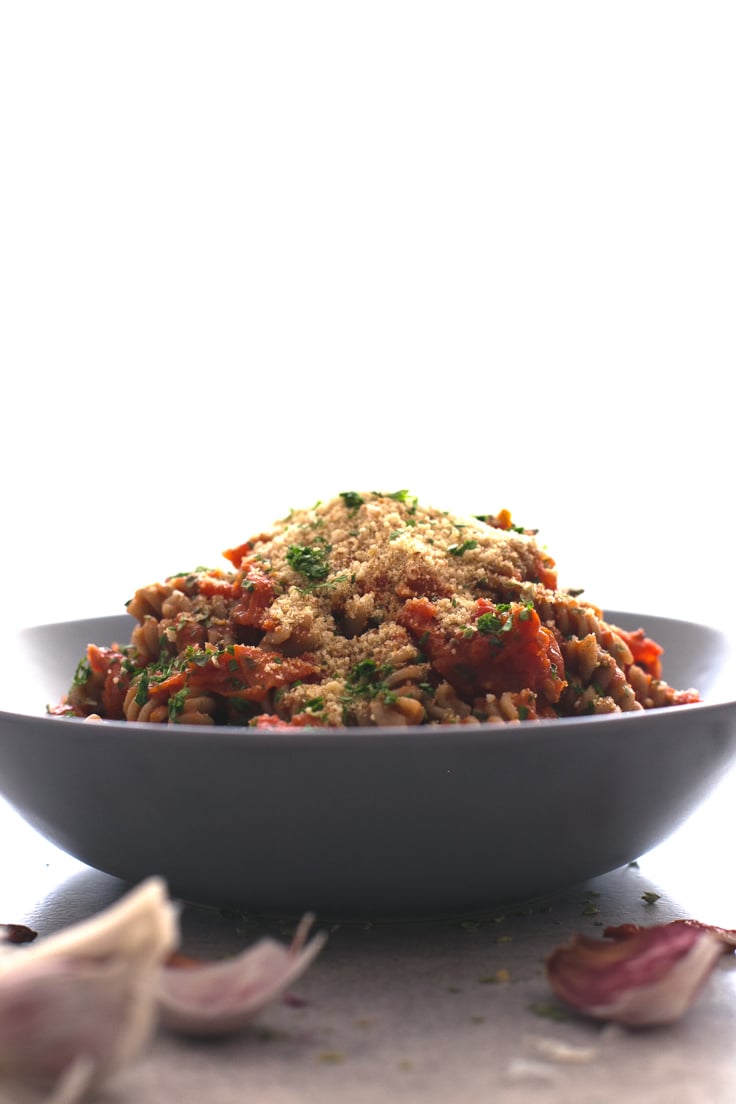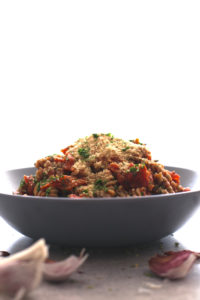 Pasta Arrabiata
Author: Simple Vegan Blog
Prep: 5 mins
Cook: 15 mins
Total: 20 mins
2-4 1x
Main Dish, Gluten Free
Italian
Servings 2-4 1x
Scale Tap or hover over number to scale servings
Pasta is comfort food and really easy to make. This recipe is so simple, but it tastes like heaven!
Ingredients
7 oz pasta of your choice (200 g)
2 tbsp extra virgin olive oil
2 cloves of garlic (minced)
½ tsp cayenne powder
12 rehydrated dried tomatoes
1 tbsp dried oregano
1 28-ounce can chopped tomatoes (800 g)
2 tbsp tomato paste
¼ tsp sea salt
Vegan Parmesan cheese and chopped fresh parsley for garnish (optional)
Instructions
Cook pasta according to package directions.
Heat the oil in a skillet and add the cayenne powder, garlic, dried tomatoes and oregano. Cook until the garlic starts to brown. You can use store-bought rehydrated dried tomatoes or you can rehydrate them leaving them in a bowl with some warm water until they're soft.
Add the chopped tomatoes, tomato paste and sea salt. Cook for about 5 to 10 minutes or until the sauce starts to thicken.
Add the cooked pasta to the sauce and stir.
Serve with some vegan Parmesan cheese and some chopped fresh parsley on top (optional).
Nutrition
Serving Size: 1/4 of the recipe
Calories: 308
Sugar: 9.4g
Sodium: 261mg
Fat: 8.7g
Saturated Fat: 1.1g
Carbohydrates: 49.9g
Fiber: 9.3g
Protein: 11.1g
Did you make this recipe?
Please leave a comment below or tag a picture #simpleveganblog. We'd love to see what you cook!