Find 31 vegan Chinese food recipes for a kitchen full of flavor! They're delicious, comforting and, of course, 100% plant-based!
Don't you love vegan Chinese food? I sure do! Although I've been making some of these dishes for years, I decided that I wanted to have them all organized at the same place. That's why I compiled these 31 vegan Chinese food recipes.
Also, I wanted to prepare something special for the Chinese New Year, which will be the Year of the Tiger, and lots of families will be celebrating on February 1st. So here you'll find lots of different Chinese recipes for special occasions and your everyday life. Enjoy!
31 delicious vegan Chinese food recipes
Click on the pictures or links below to find the recipes.
1. Simple Vegan Blog: General Tso's Tofu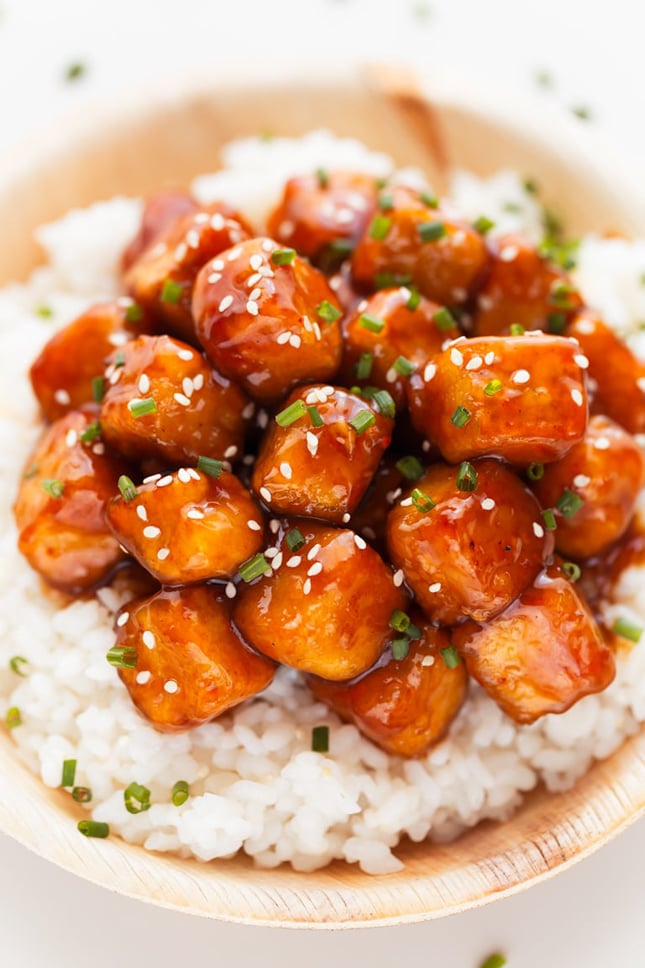 2. The Woks of Life: Sticky Rice Mushroom Shumai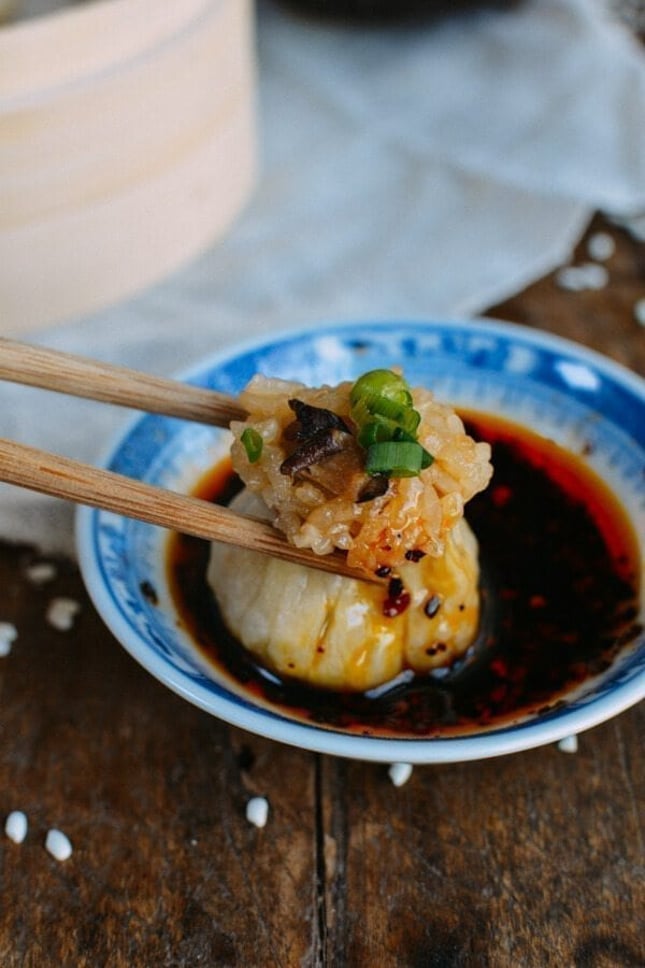 3. Ela Vegan: Vegan Dumplings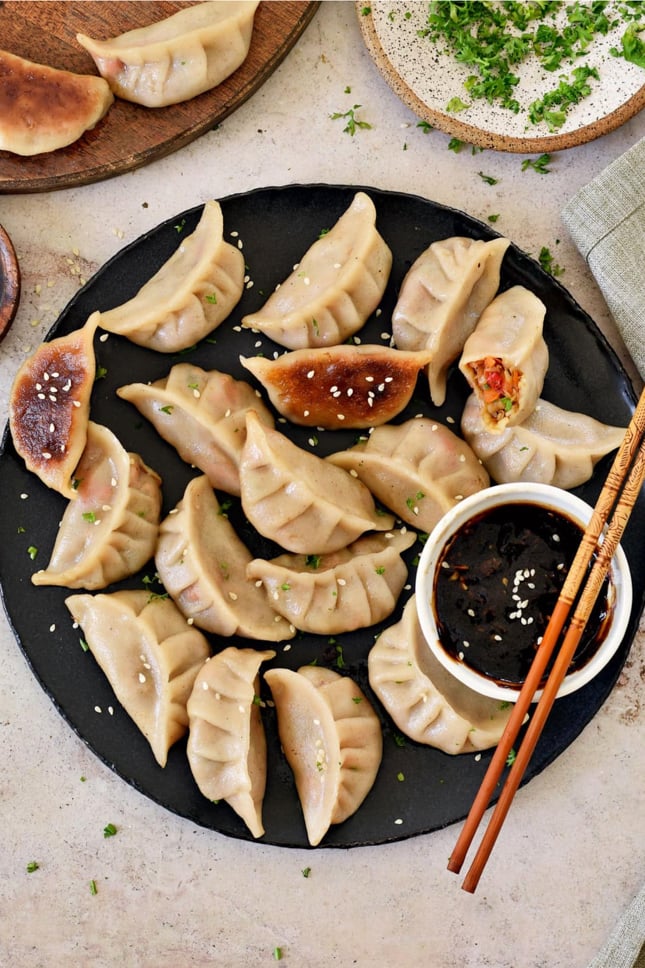 4. Savory Bites Recipes: Orange Cauliflower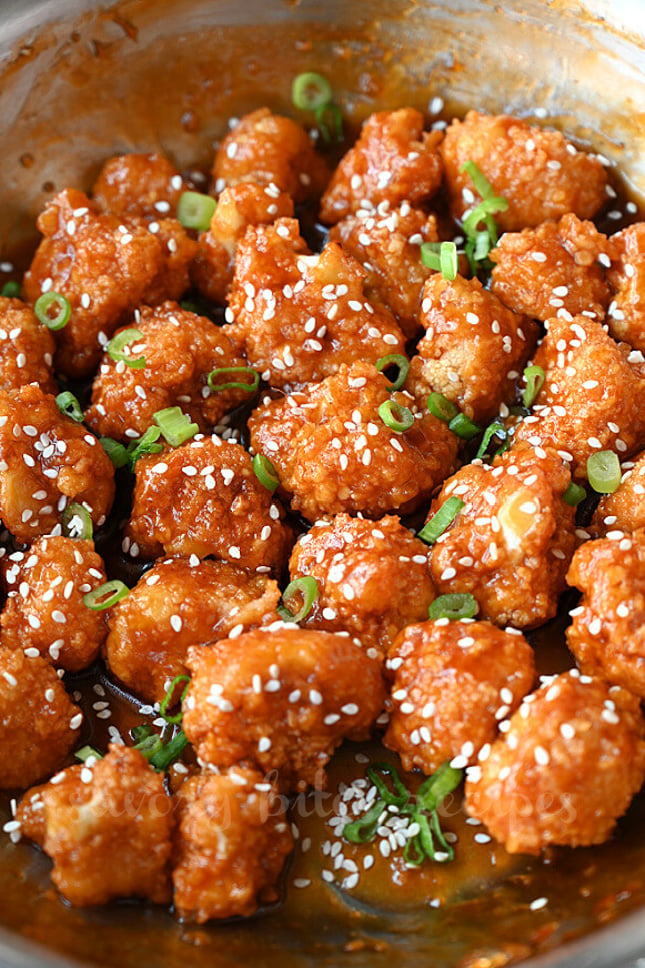 5. The Cheeky Chickpea: Vegan Egg Roll in a Bowl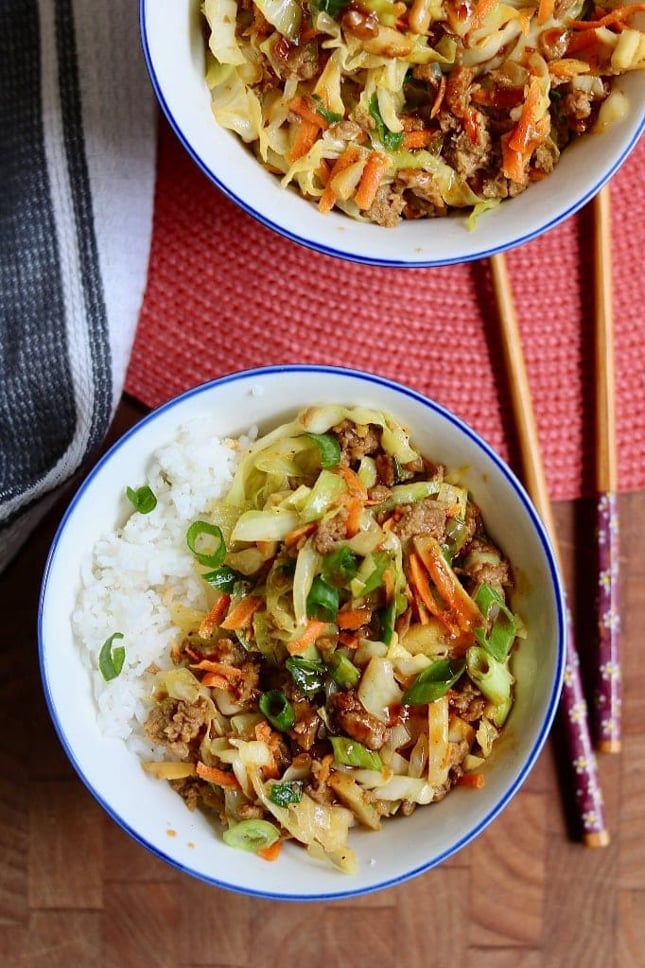 6. Simple Vegan Blog: Vegetable Chow Mein
7. Monkey and Me: Vegan Chinese Pepper "Steak"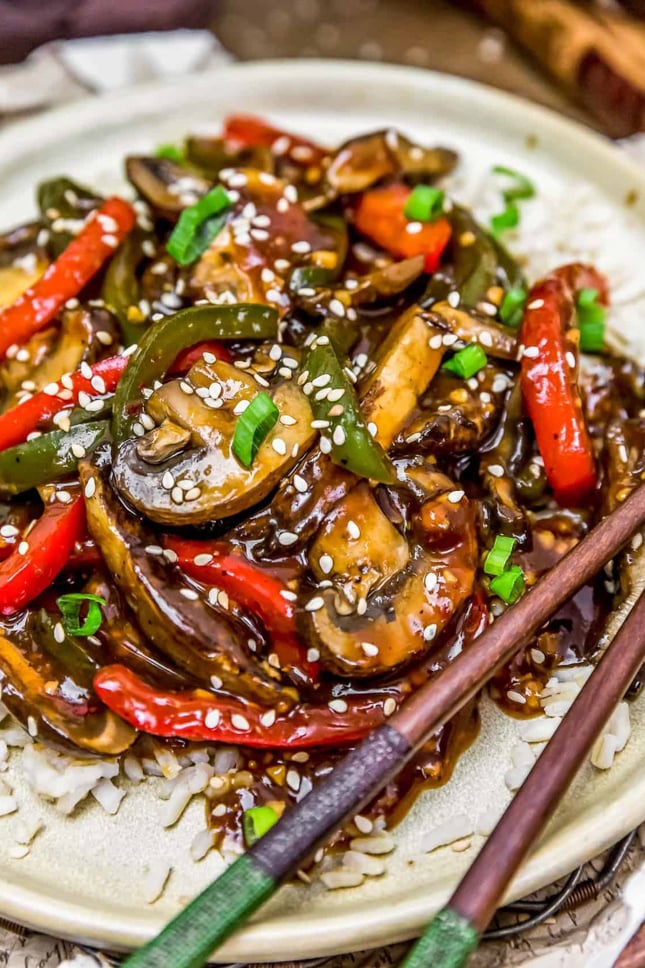 8. Slimming Eats: Chinese 5 Spice Chickpeas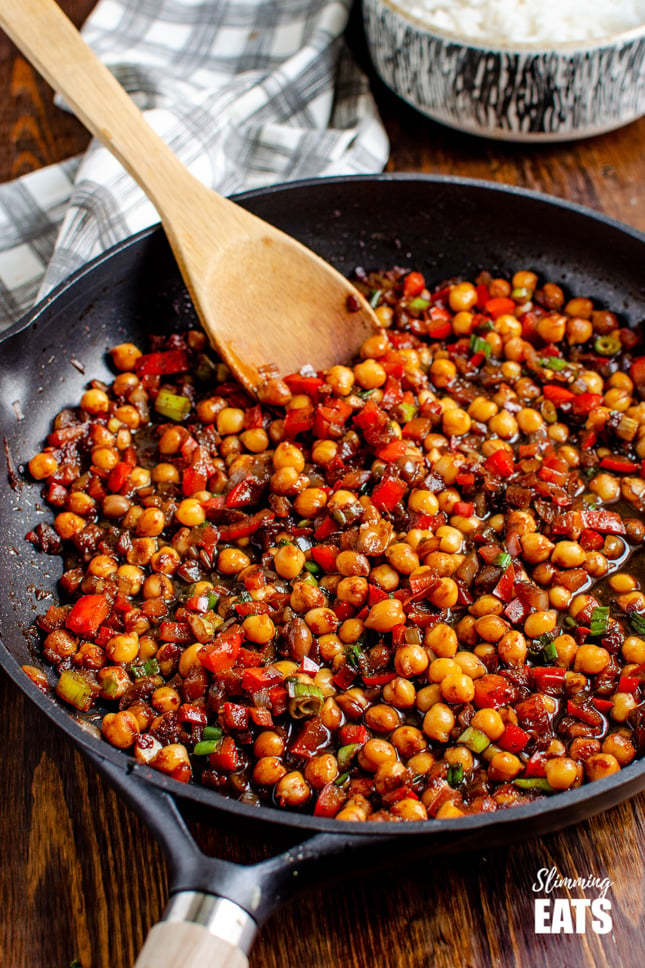 9. Cook's Hideout: Vegan Bao Buns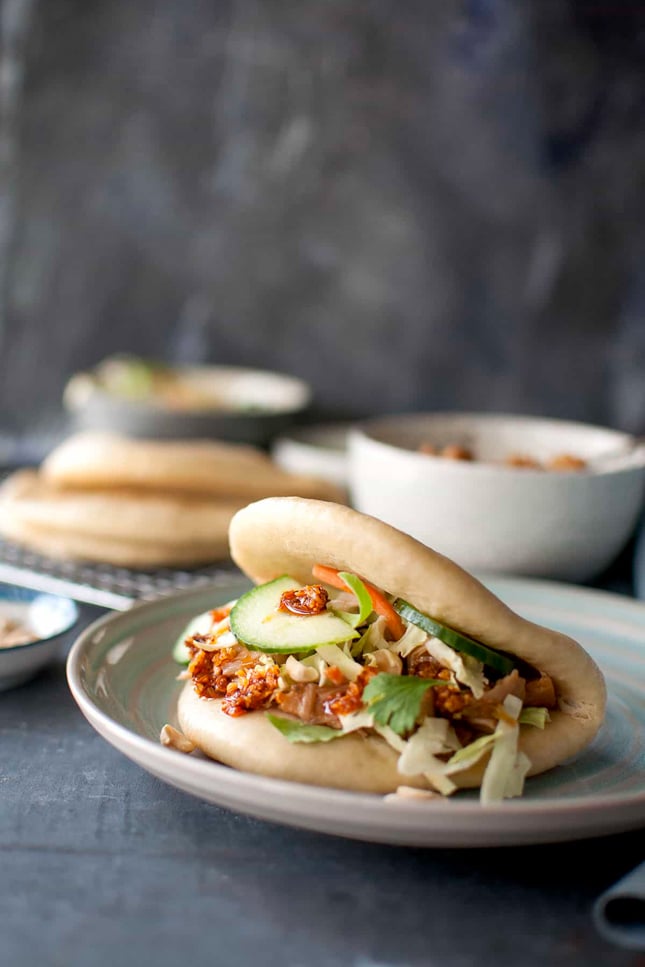 10. Unbound Wellness: Vegan Scallion Pancakes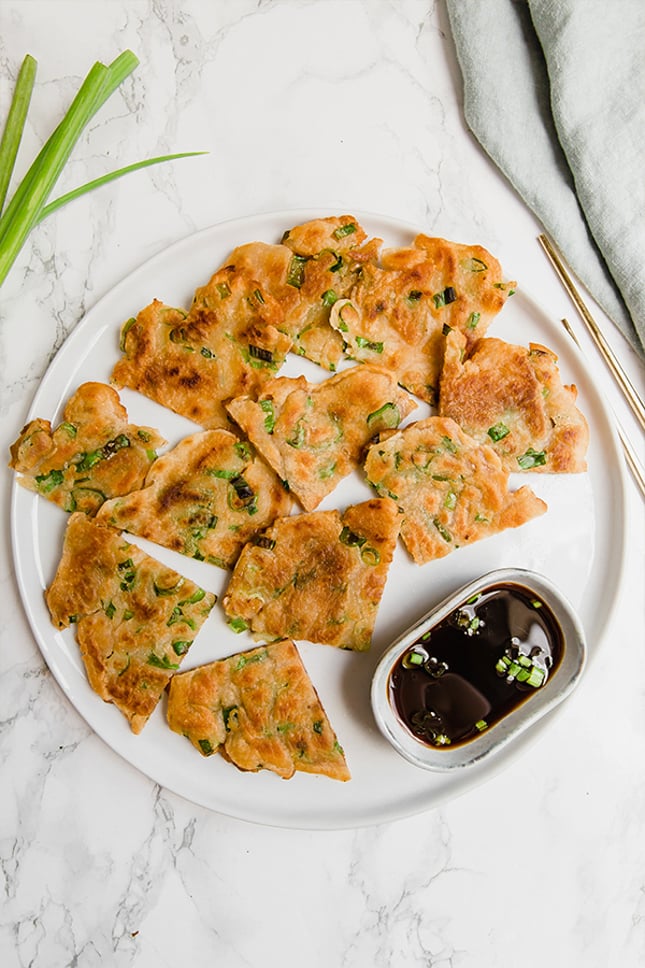 11. Simple Vegan Blog: Tofu Stir Fry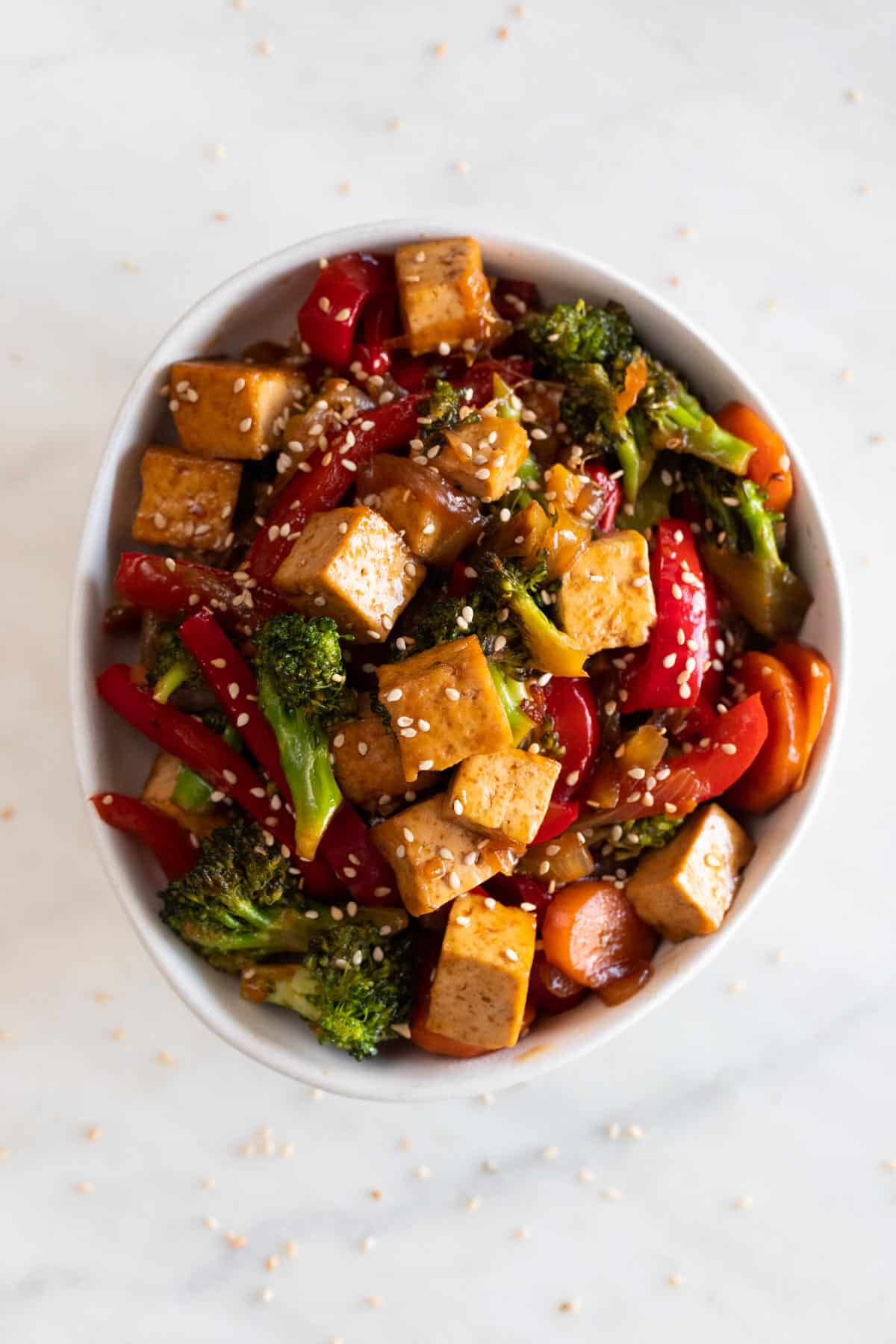 12. Cultured Guru: Vegan Mapo Tofu
13. Lucy & Lentils: Gyoza Chilli Noodle Soup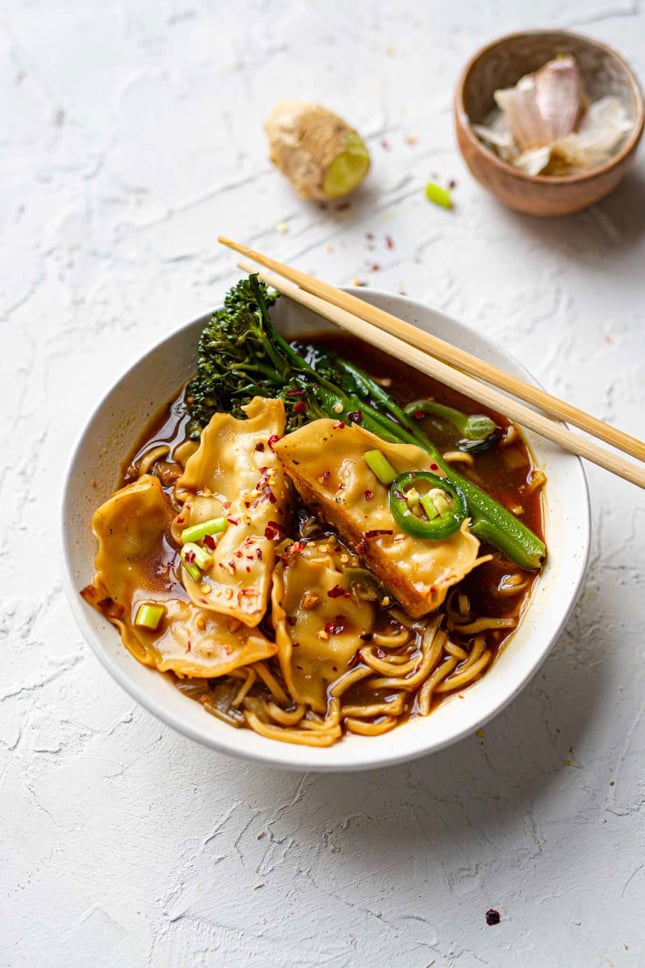 14. Short Girl Tall Order: Vegan Lo Mein with Tofu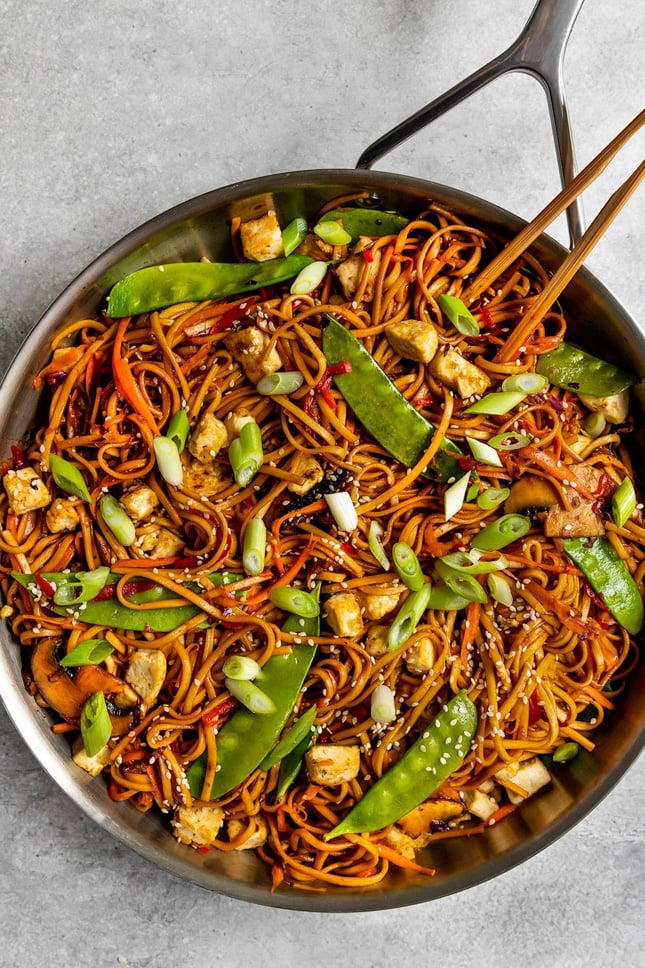 15. Vegan on Board: Vegan Egg Fried Rice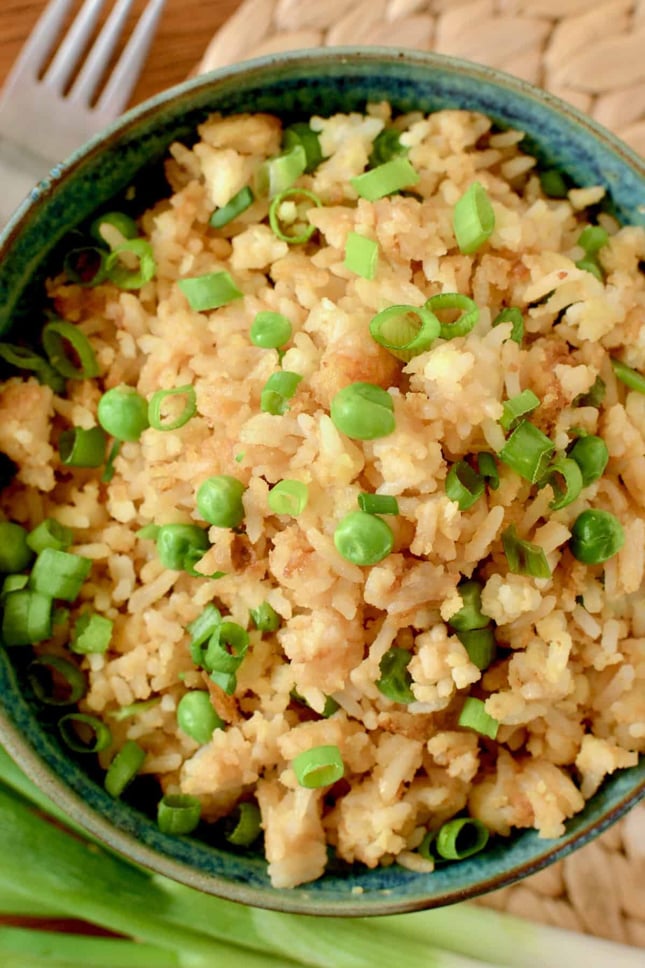 16. Simple Vegan Blog: Sweet and Sour Tofu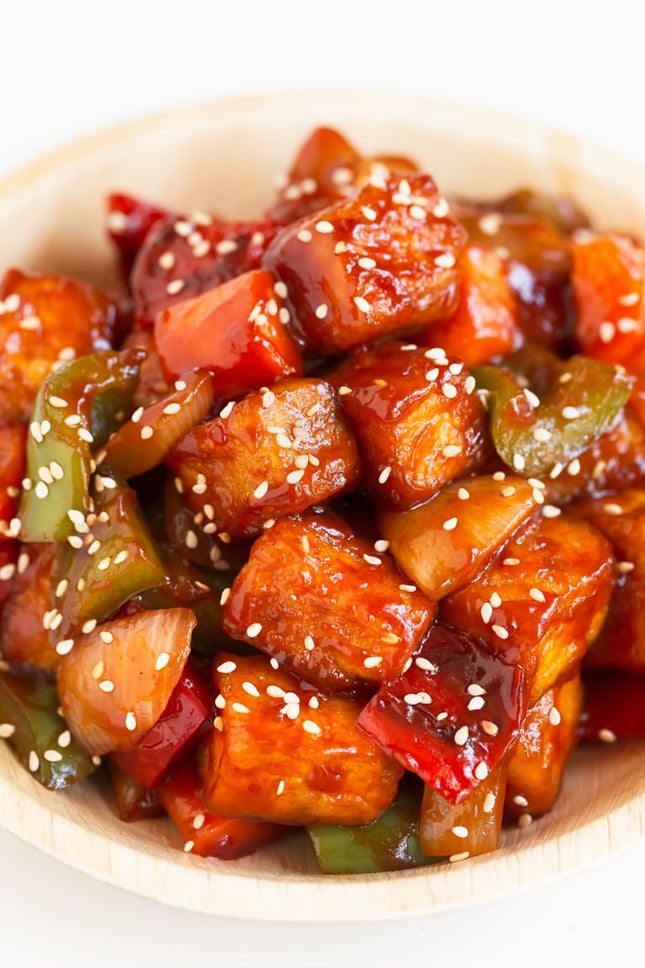 17. Cupful of Kale: Cashew Tofu Stir Fry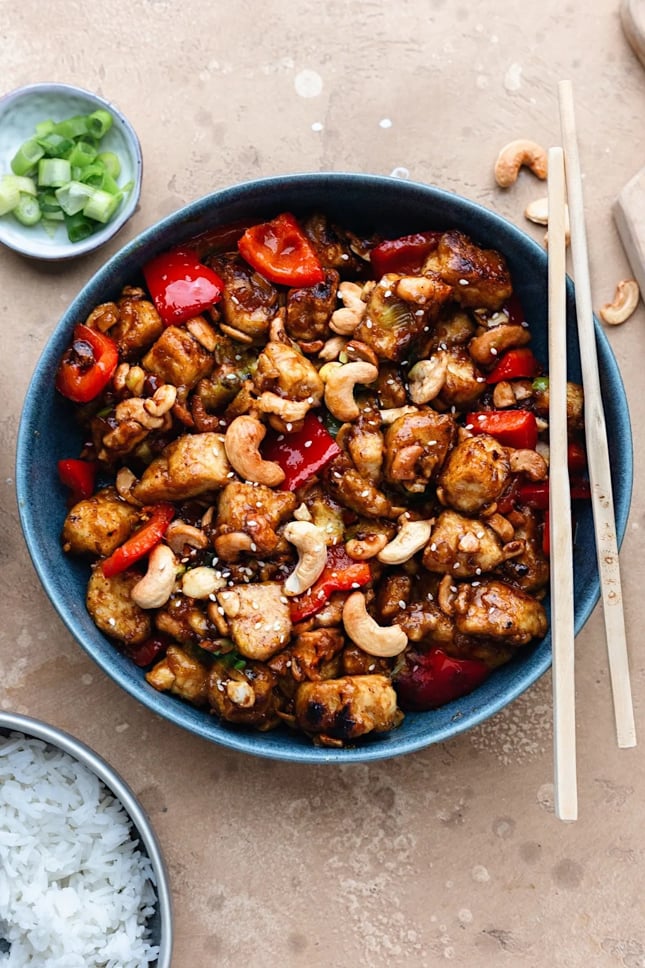 18. Bianka Zapatka: Sichuan Spicy Wontons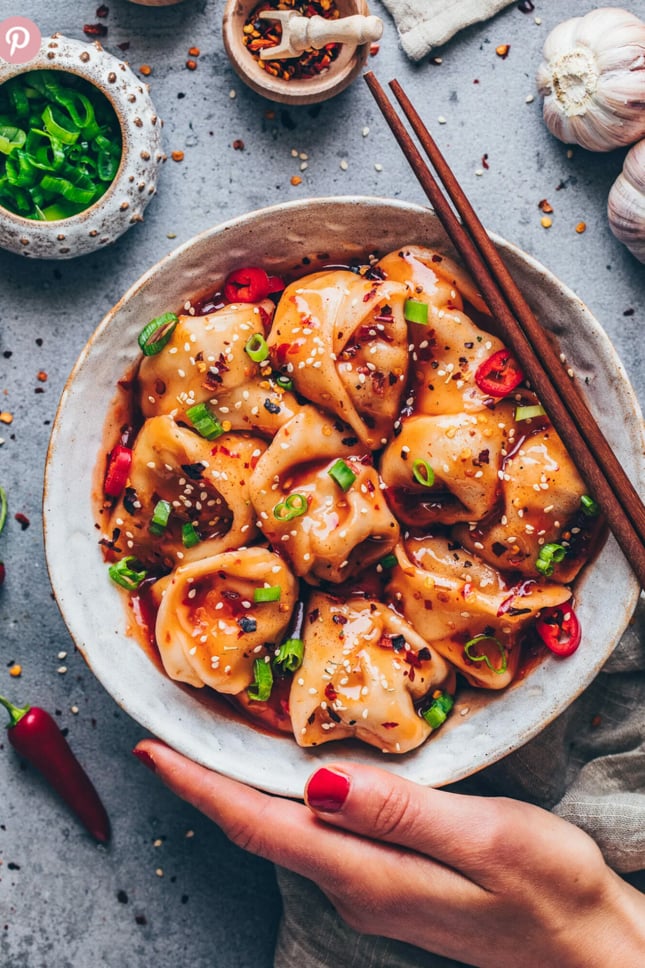 19. The Twin Cooking Project: Sticky Sesame Crispy Cauliflower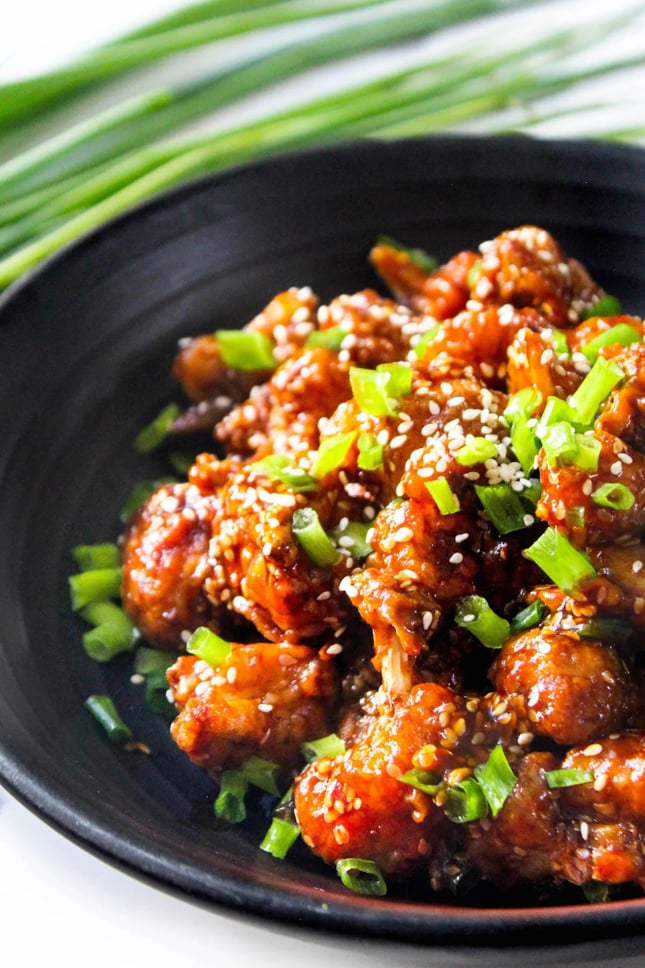 20. She Knows: Kung Pao Chickpeas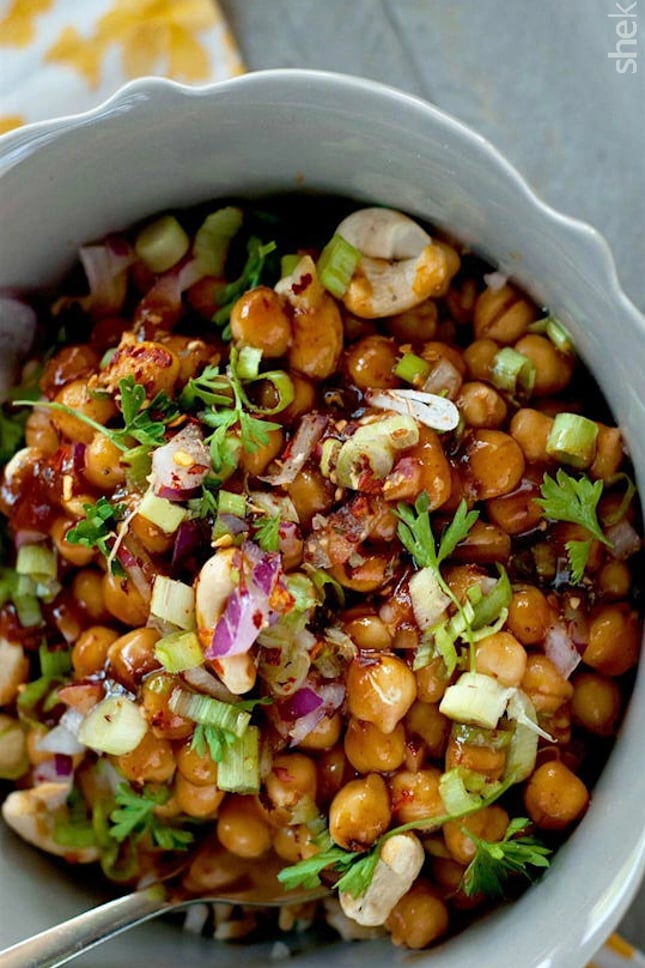 21. Simple Vegan Blog: Simple Vegan Lo Mein
22. Lazy Cat Kitchen: Vegan Char Siu Bao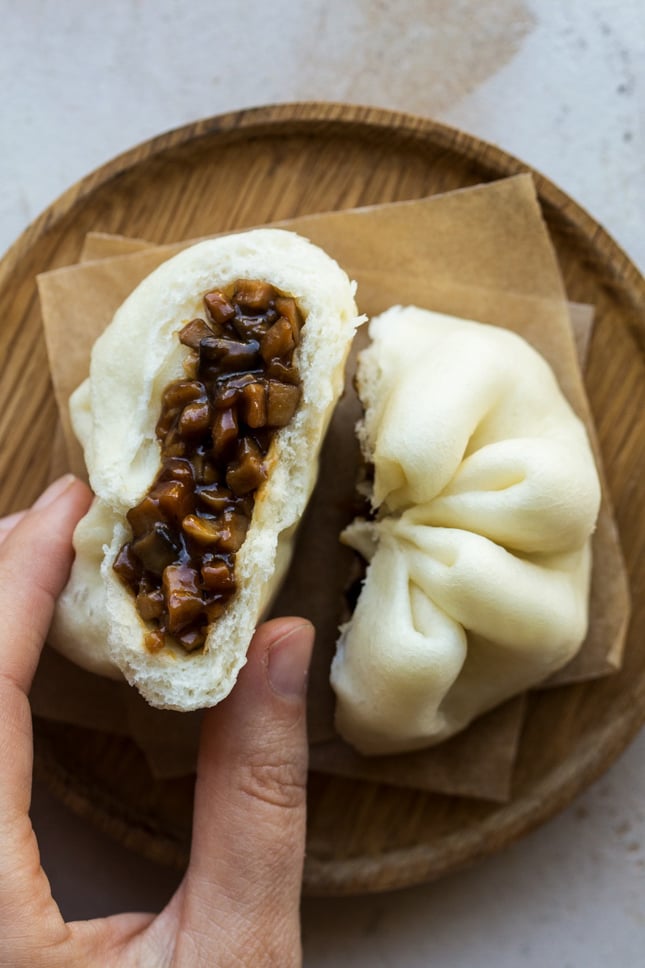 23. The Foodie Takes Flight: Vegan Chinese Sweet and Sour Pork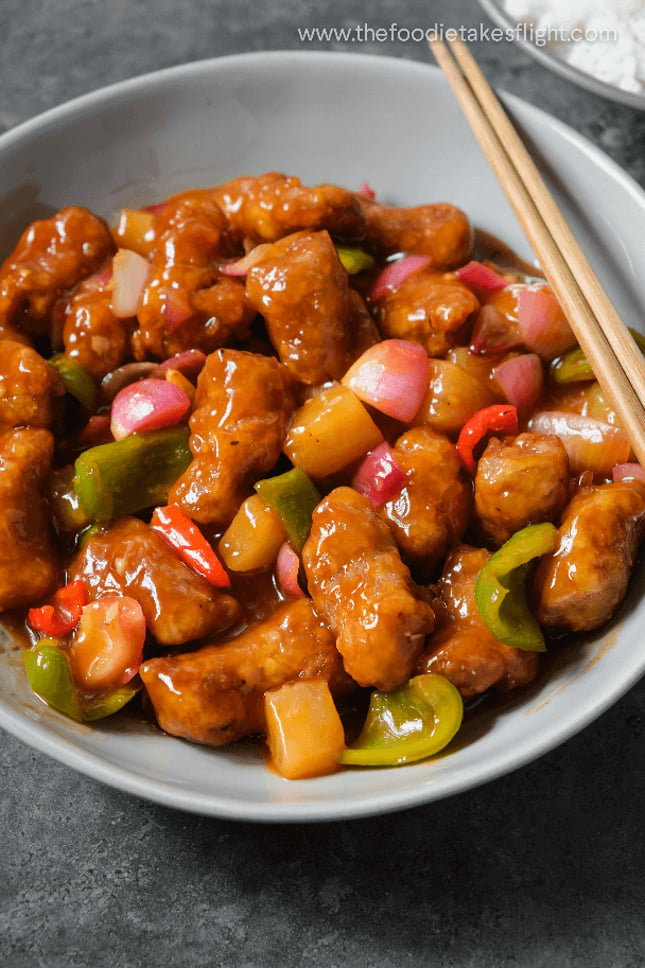 24. Zucker & Jagdwurst: Vegan Spring Rolls
25. Healthy Nibbles: Chinese Garlic Green Beans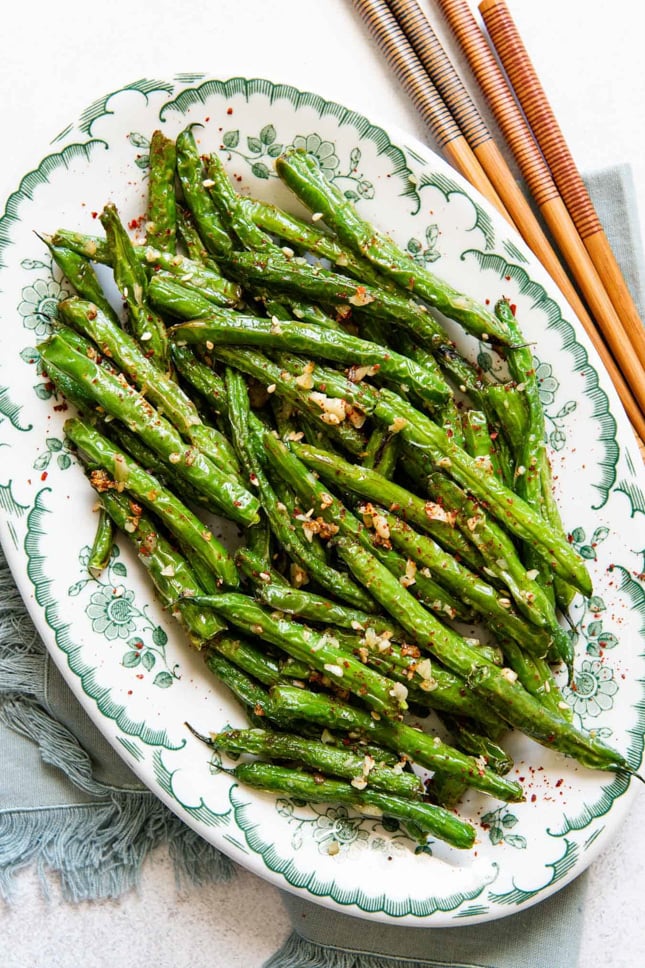 26. Simple Vegan Blog: Kung Pao Tofu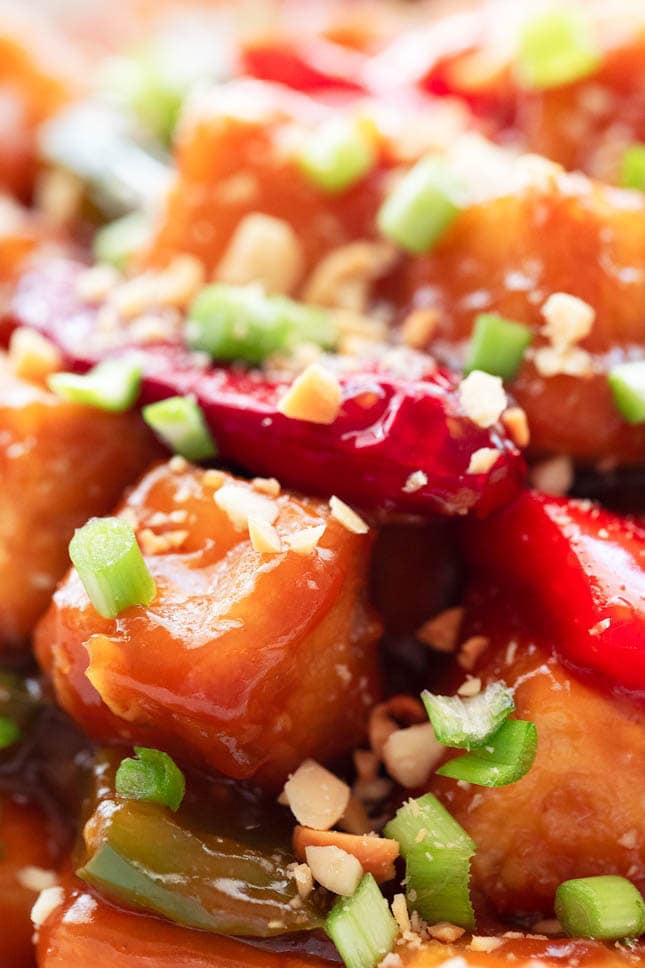 27. Wow, It's Veggie?: Vegan Orange Tofu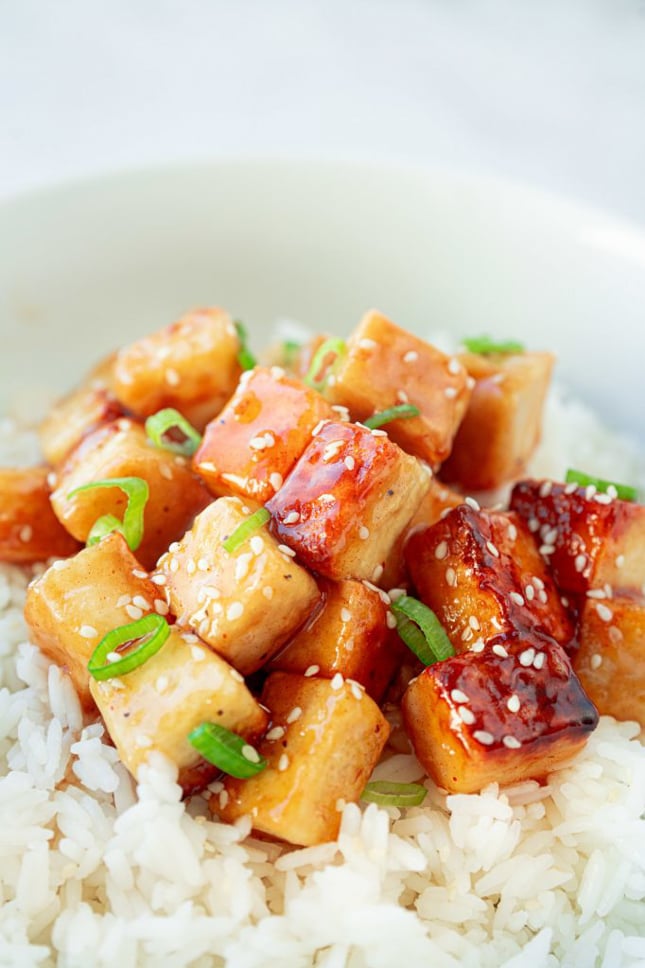 28. V for Veganista: Enoki in Tofu Skin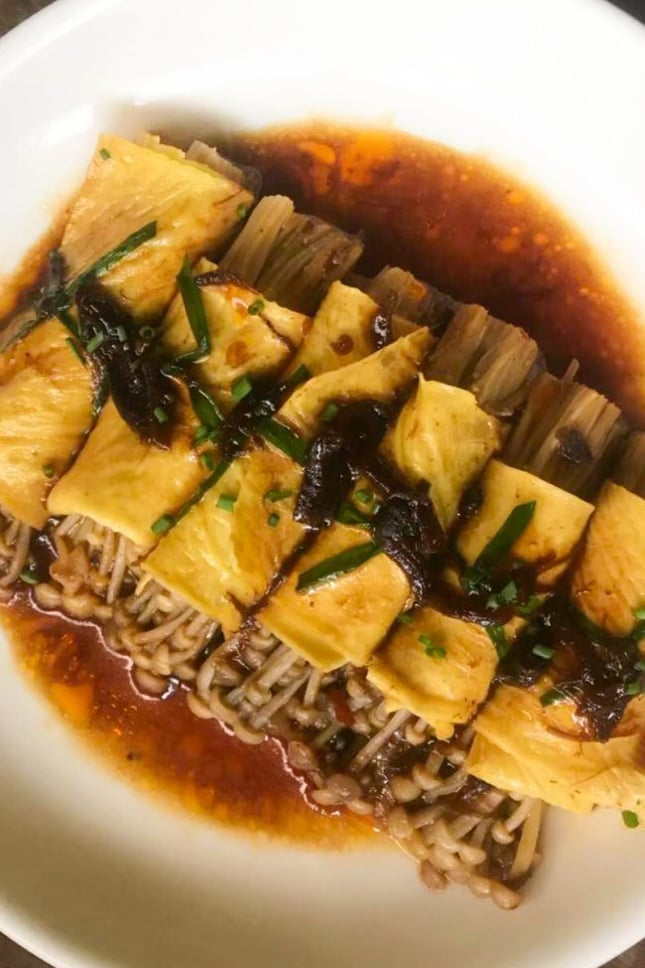 29. The Curious Chickpea: Crispy Orange Seitan and Broccoli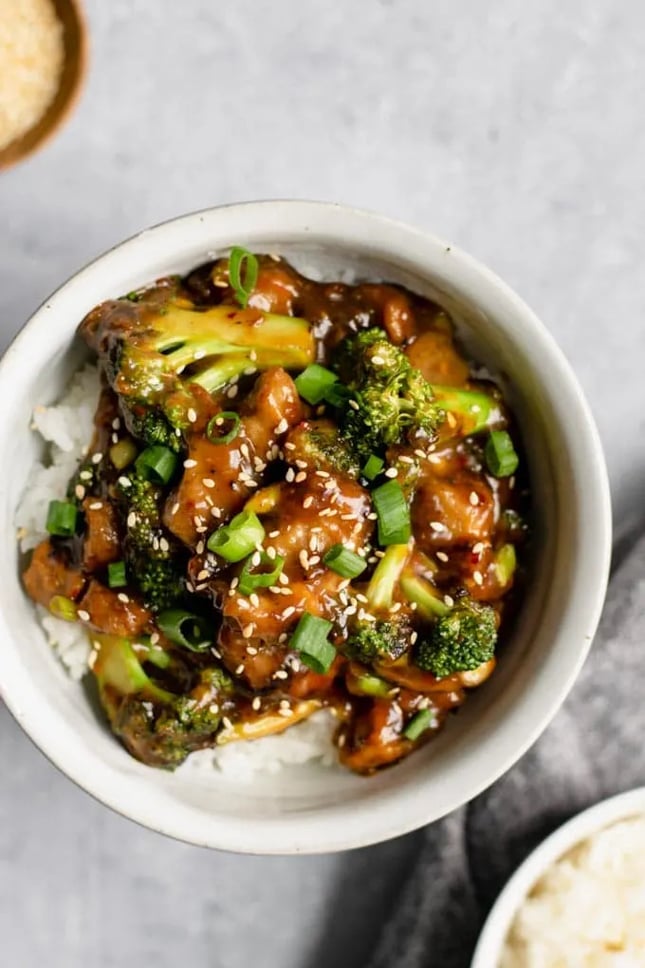 30. My Darling Vegan: Kung Pao Tofu with Eggplant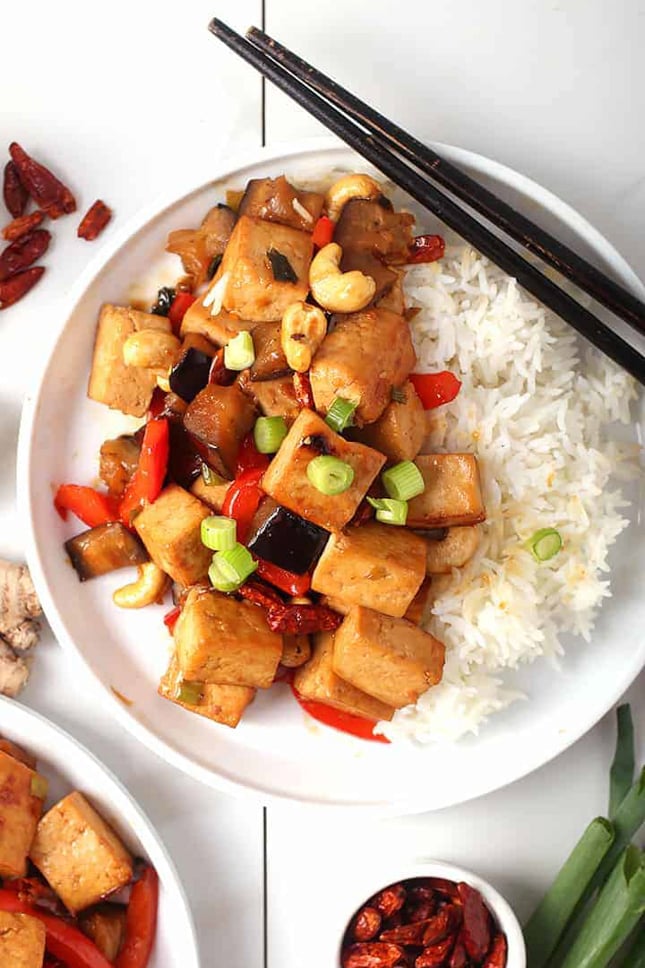 31. Simple Vegan Blog: Vegan Fried Rice
Did you make any of these vegan Chinese food recipes?
Please leave a comment below, share it, or rate it. You can also FOLLOW ME on FACEBOOK, INSTAGRAM, and PINTEREST. I'd love to see what you cook!