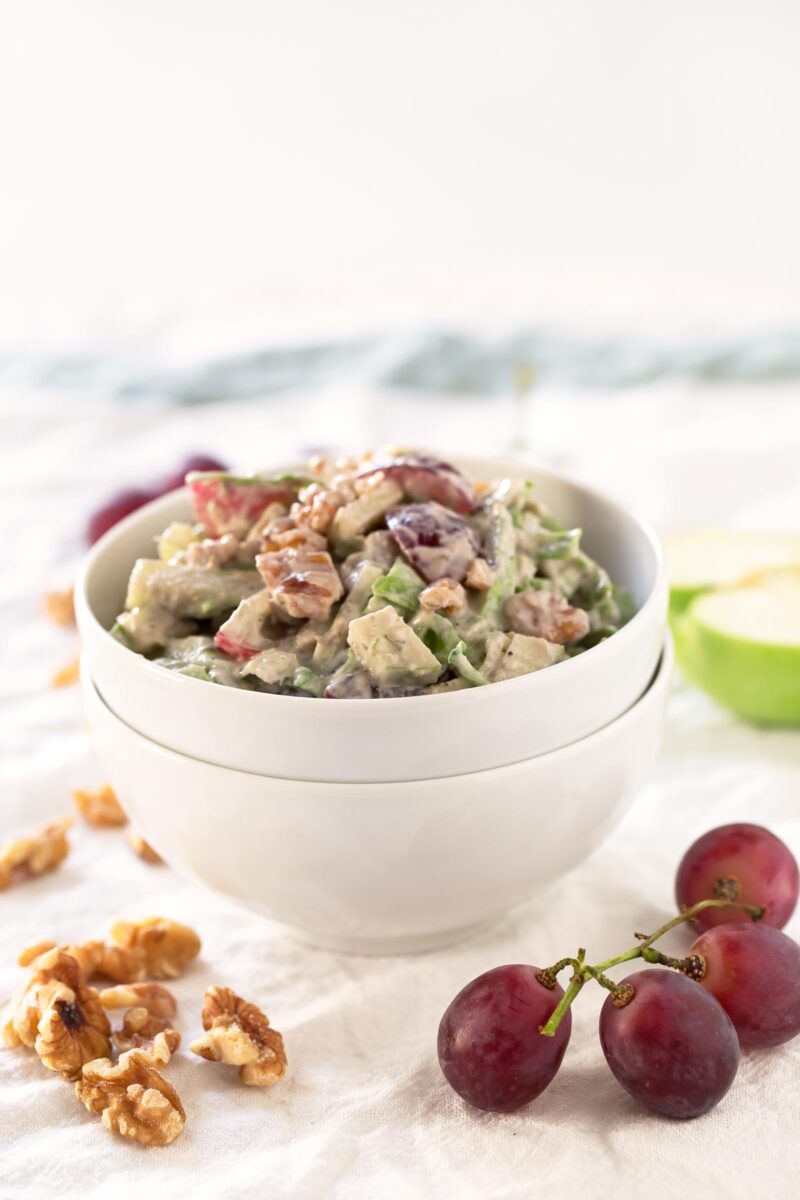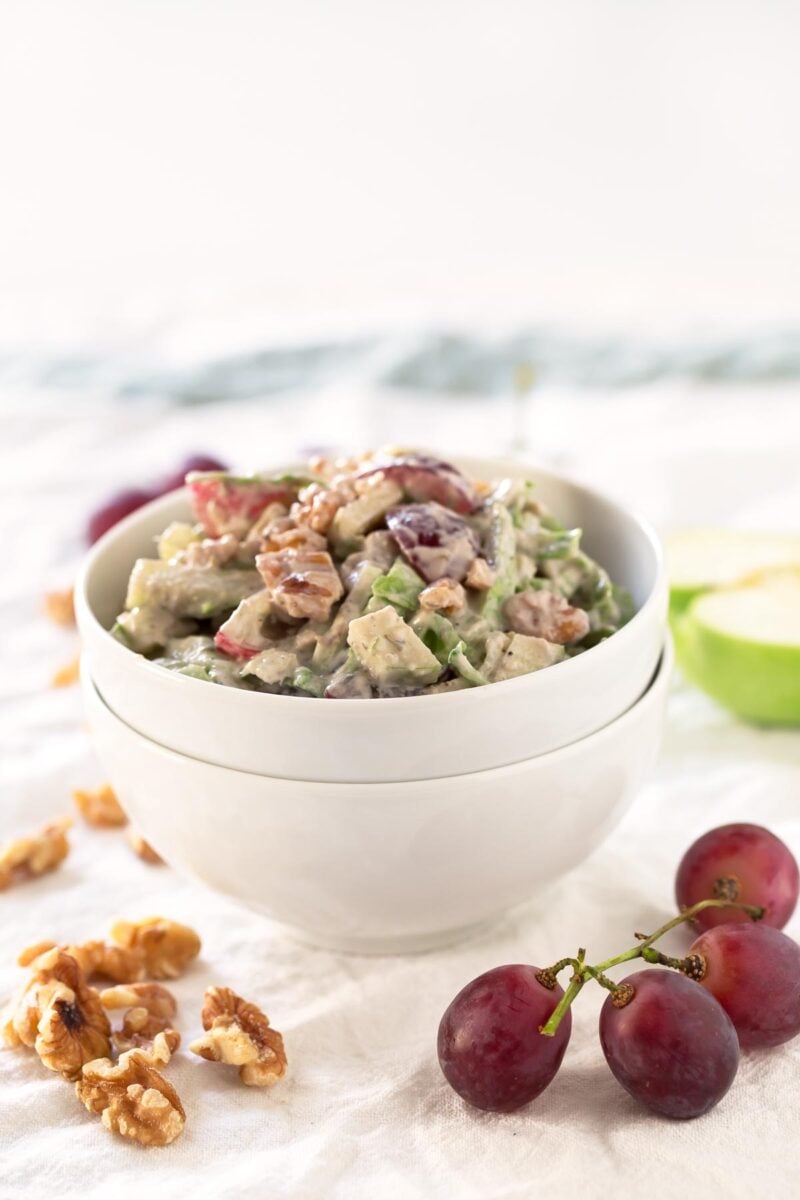 It's salad time! I've never tried a non vegan version of Waldorf salad. In fact, I've only eaten twice in my life and both times the salad were plant based and both tasted amazing.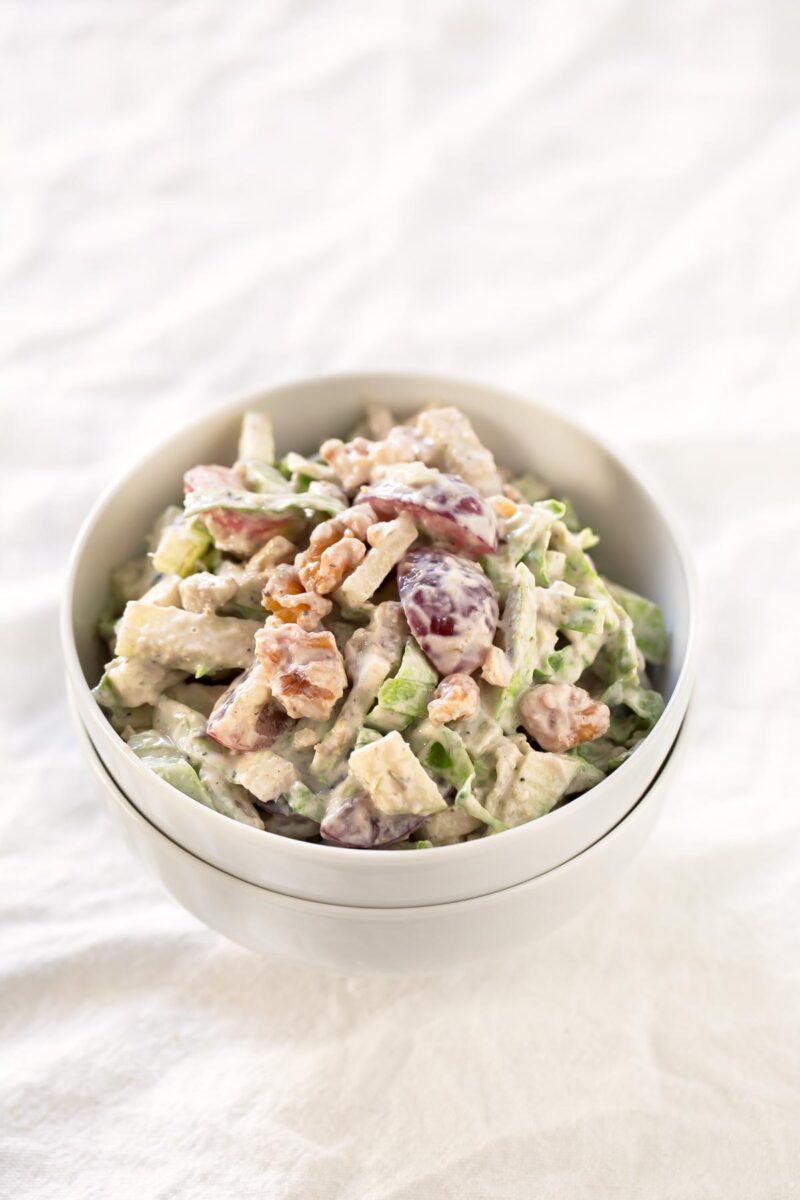 Traditional Waldorf is made with mayonnaise, so it's not a super healthy dressing, that's why I chose not to replace it with vegan mayo and used yogurt instead. This dressing is so creamy and tasty, you should try it with other salads and I suggest you to add or remove any ingredients you want for those you have on hand.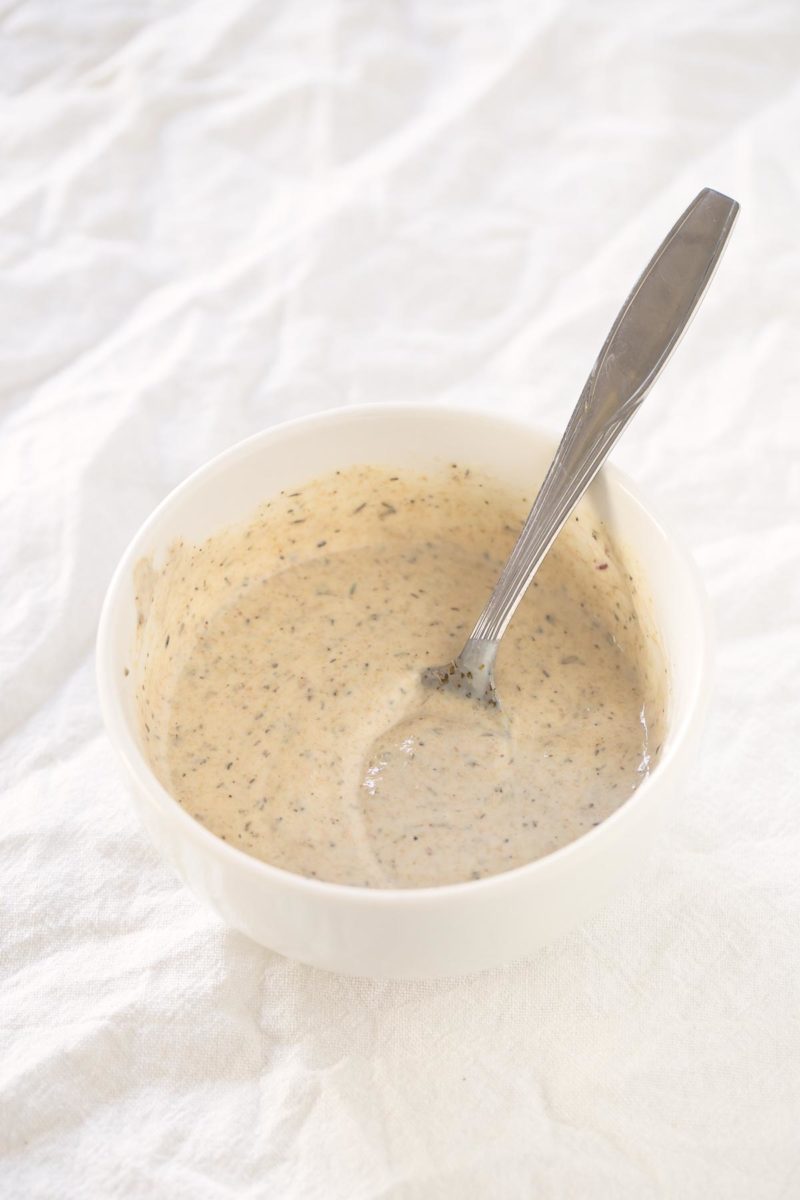 By the way, we're going to Scottland tomorrow. We're going to visit Glasgow, Edinburgh and Skye. If you know some vegan restaurant you think we could enjoy or some beautiful place to visit, please leave a comment below. If you make the salad, we would like to hear from you as well. Hope you enjoy it!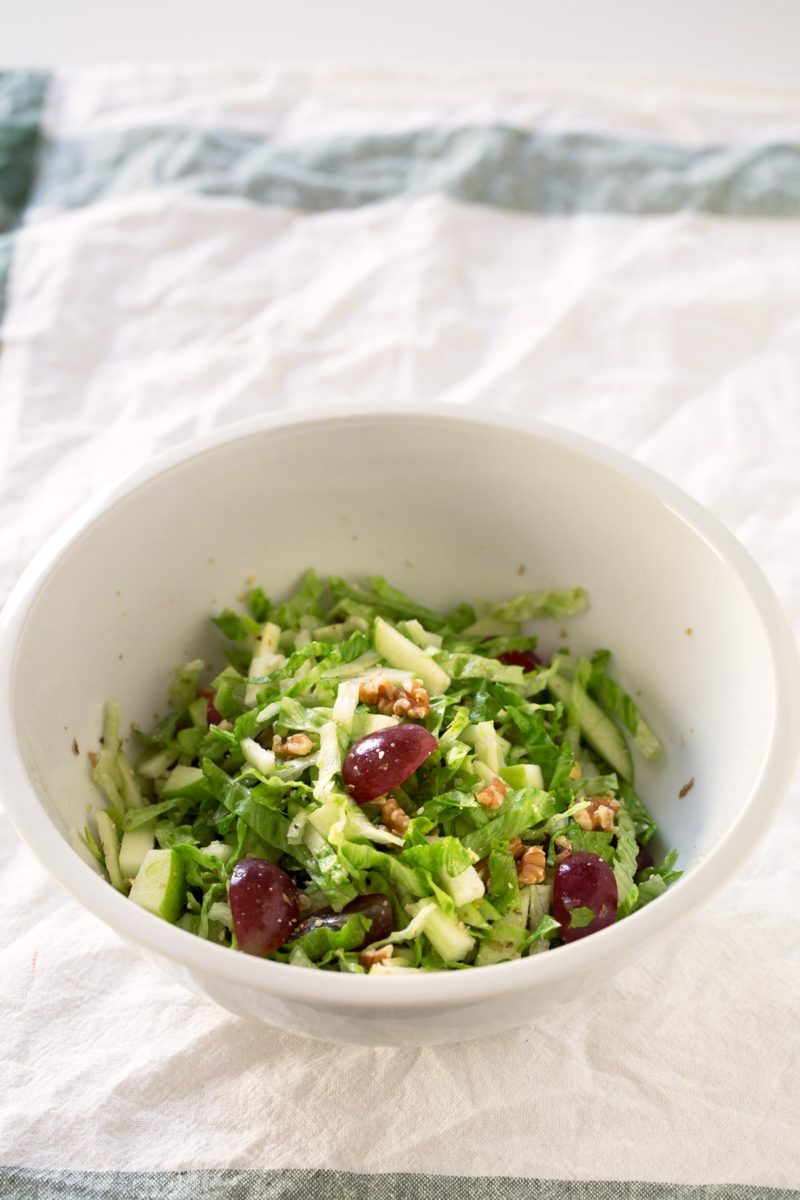 Tips:
Use the veggies, fruits, nuts, herbs and spices you want.
You can replace the tahini with any other healthy fat you want.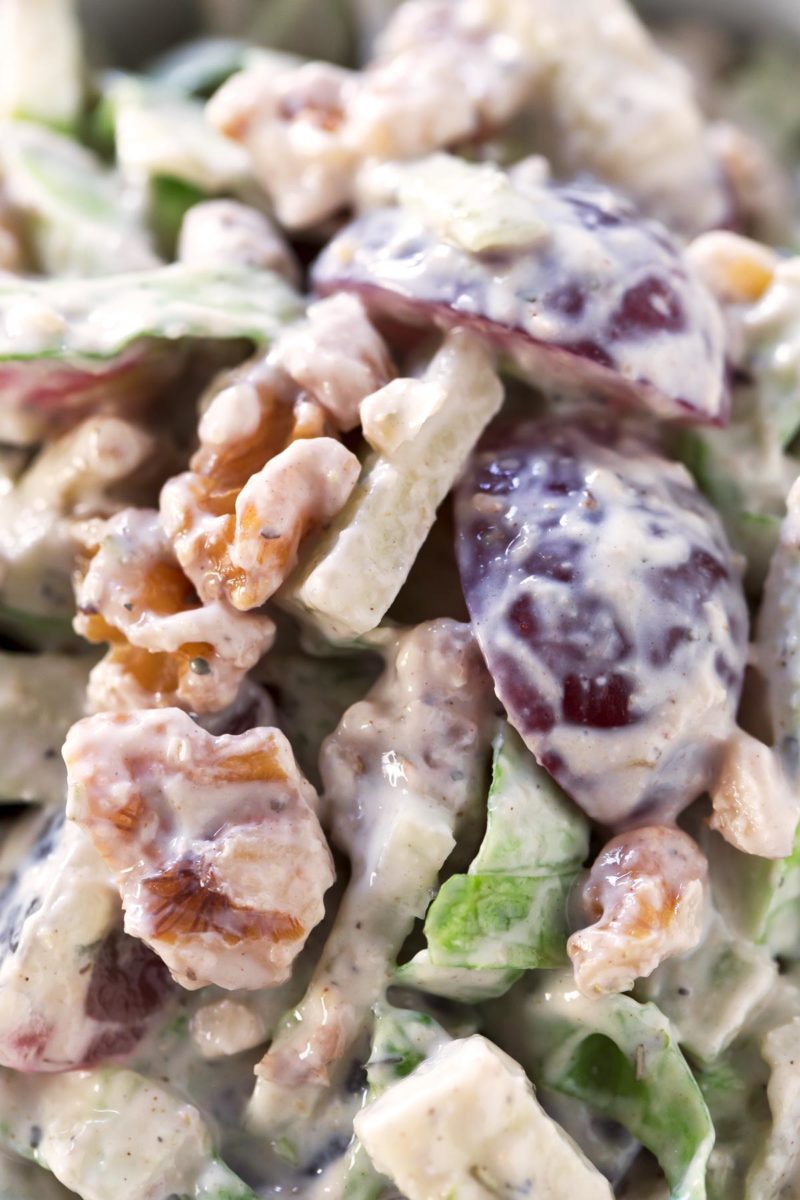 Print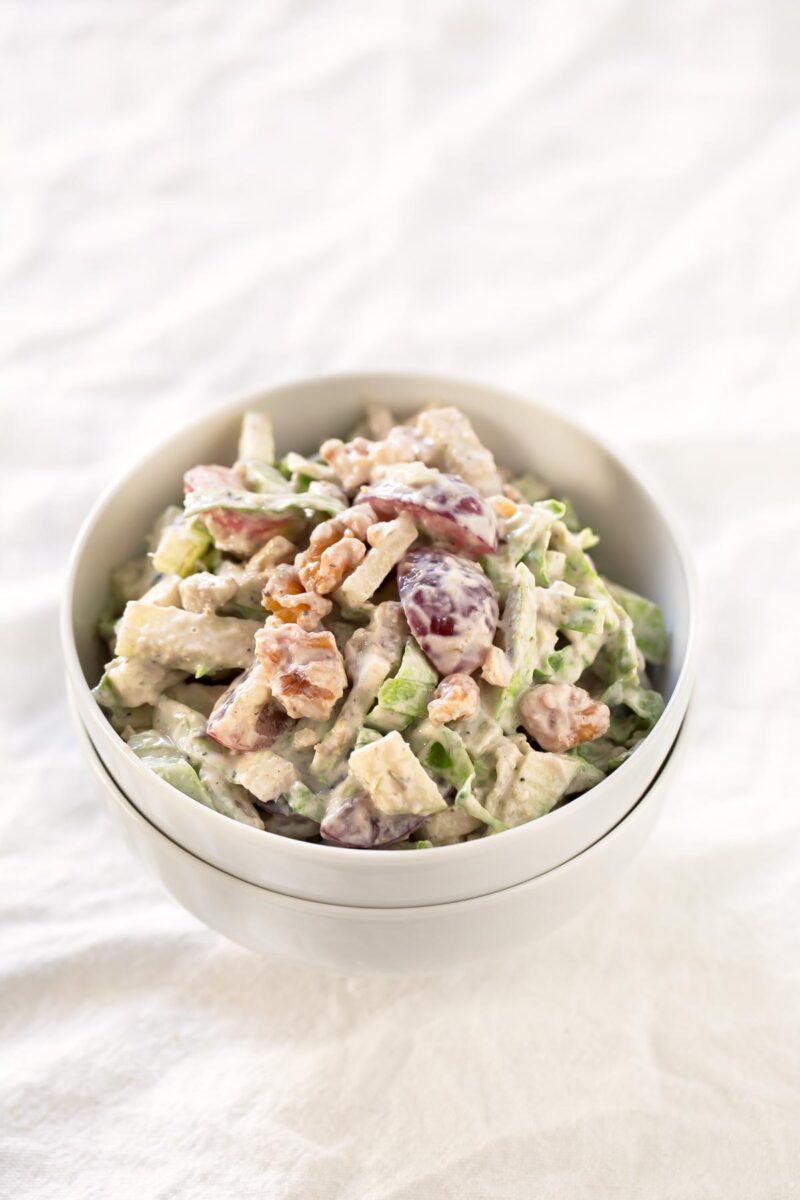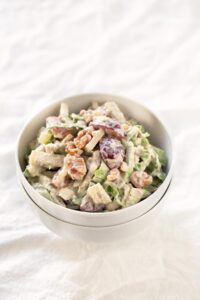 Vegan Waldorf Salad
Author: Simple Vegan Blog
Prep: 15 mins
Total: 15 mins
2 1x
Salad, Side dish
Vegan, American
Servings 2 1x
Scale Tap or hover over number to scale servings
I'm obsessed with this vegan Waldorf salad. The dressing is so creamy, but is healthier and lighter than the traditional one.
Ingredients
4 romaine lettuce leaves
1/2 cup red grapes (100 g)
1/2 cup walnuts (60 g)
1/2 green apple
1/2 celery stalk
For the dressing:
1/2 cup unsweetened plant based yogurt (130 g)
2 tbsp tahini
1 tbsp lemon juice
1 tsp herbs de provence
1/2 tsp salt
1/8 tsp ground black pepper
Instructions
Chop all the ingredients and place them in a large bowl.
To make the dressing just mix all the ingredients in a bowl until well combined.
Pour the dressing into the salad, mix well and serve.
If you're not going to eat the salad immediately, keep the dressing and the salad ingredients separately and mix them just before serving.
Nutrition
Serving Size: 1/2 of the recipe
Calories: 236
Sugar: 14.1 g
Sodium: 506.5 mg
Fat: 14 g
Saturated Fat: 1.7 g
Carbohydrates: 24.9 g
Fiber: 4.9 g
Protein: 6.2 g