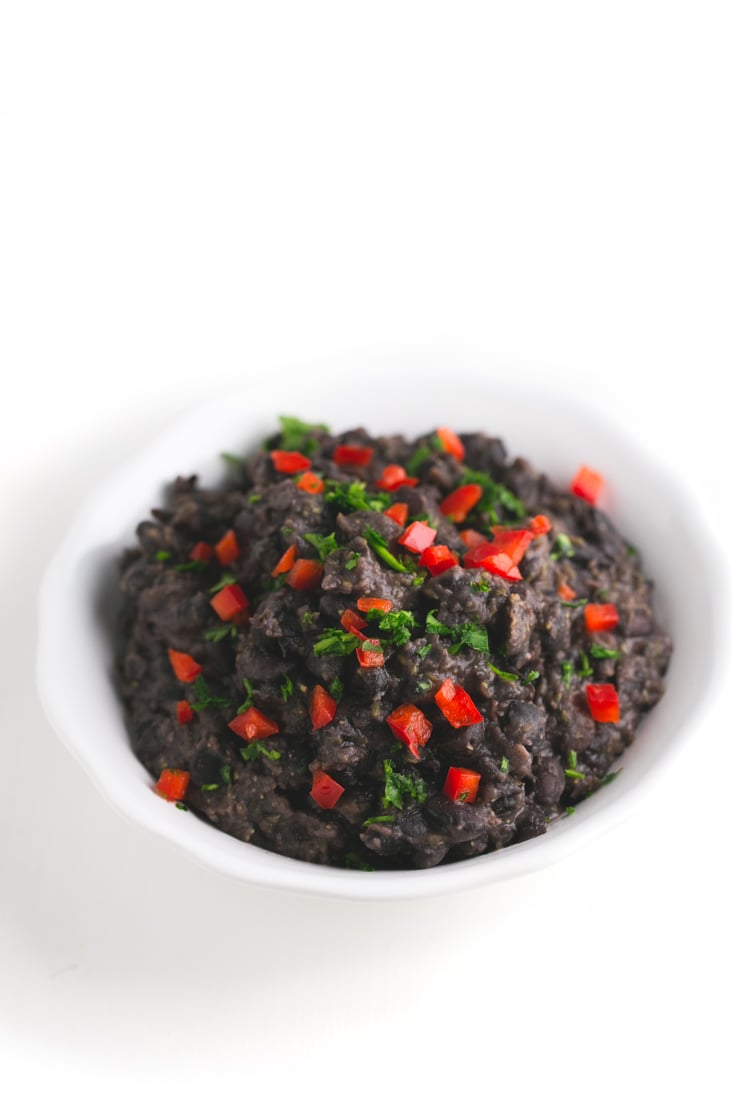 Hi everyone! How are you today? I've got a cold, so I've spent the last week in my bed resting and having dozens of green smoothies. My body was craving them all the time!
Here is the Cuban-style black beans recipe I promised you on Instagram about a hundred years ago. ? It's ready in less than 30 minutes and is so tasty. If you're from Cuba, please excuse me because it's not exactly like the traditional one, but I always change the recipes, using my favorite ingredients and I also make them the simplest I can. Simple food is the best!
You can make big batches of this amazing stew because it freezes so well. Then reheat it in a large pot, add some water, try it and add more salt if needed. I love my beans with rice, so I always make some brown or basmati rice when I make this recipe.
I'm thinking in giving Snapchat a try, what do you think? Are you on Snapchat? Have a nice weekend guys! ?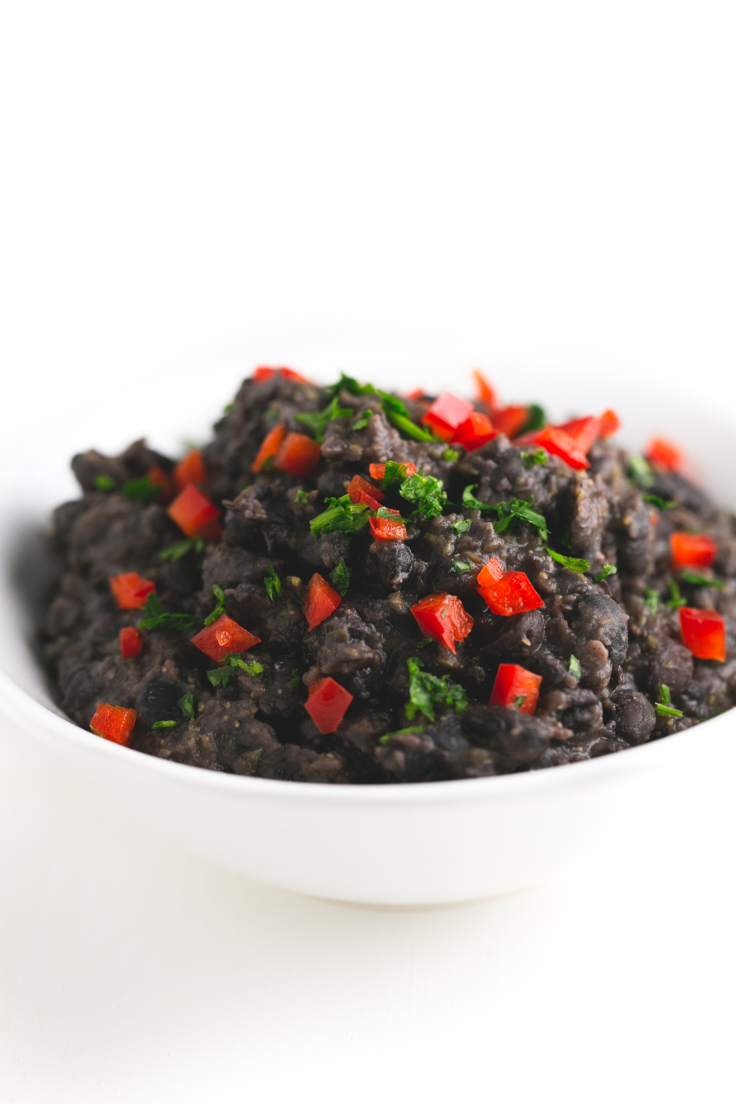 Tips:
You can use canned black beans or dried black beans and cook them (it's what we usually do). If you prefer to cook them, just soak 1 cup of dried black beans (190 g) in a bowl with water overnight. Then strain the beans and place them in a large pot with some water. Bring it to a boil and cook over medium high heat until they're ready.
If you cook the beans, add one or two bay leaves, they will taste amazing!
We use cayenne powder because we try to cook without oil and is easier for us to use it. When we consumed oil, we usually used some fresh or dried chili, chopped it and cooked it with some extra virgin olive oil to enhance the flavor.
Feel free to use any type of chili.
If you can't find black beans, use pinto or kidney beans instead.
Any other vinegar will work as well, but we love apple cider vinegar and we use it in many of our recipes.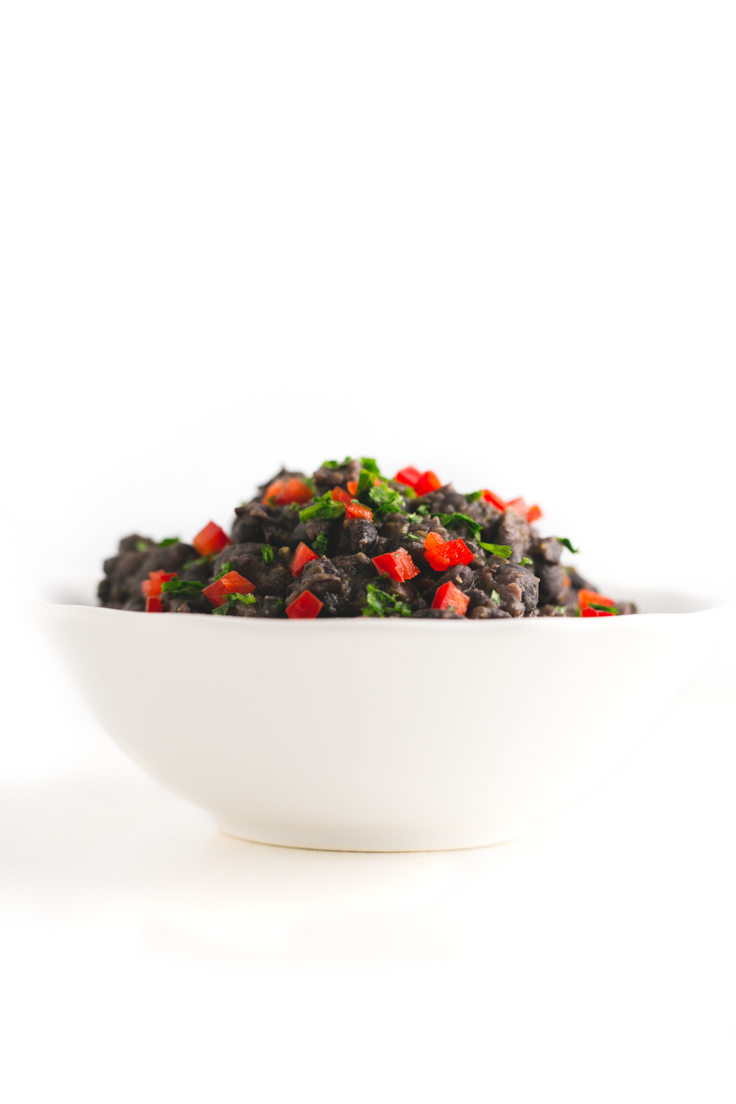 PRODUCT WE USED TO MAKE THIS RECIPE (AFFILIATE LINK):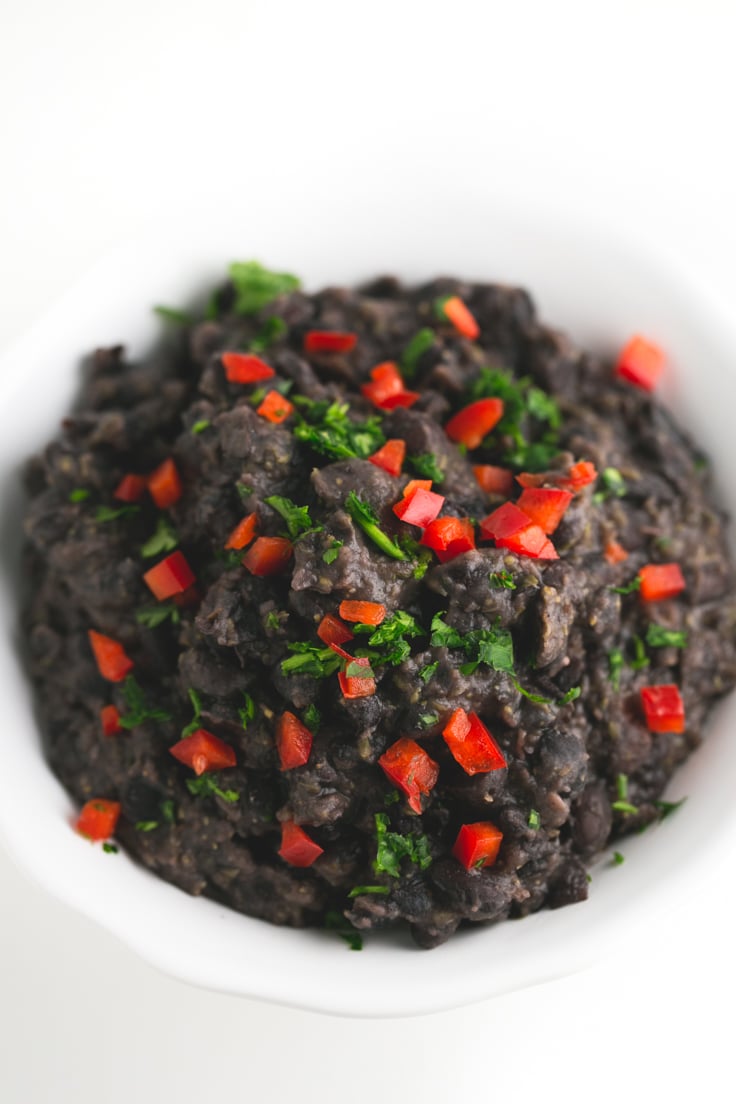 Print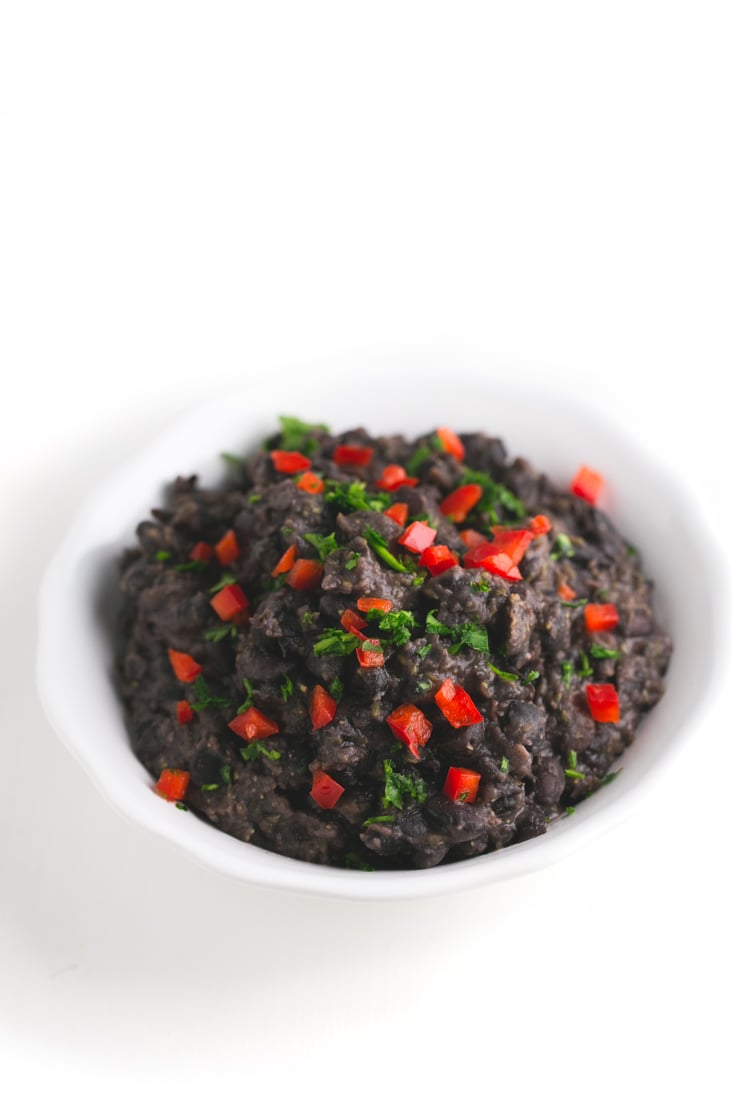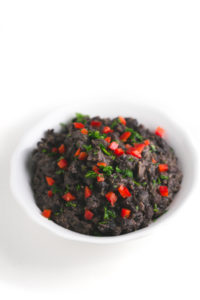 Cuban Style Black Beans
Author: Simple Vegan Blog
Prep: 10 mins
Cook: 15 mins
Total: 25 mins
2 1x
Main dish
Cuban
Servings 2 1x
Scale Tap or hover over number to scale servings
This recipe is simple, but so tasty and is ready in less than 30 minutes. I love my beans with rice, so I always eat this stew with some Basmati rice.
Ingredients
2 ½ cups canned or cooked black beans (430 g)
½ cup water (125 ml)
2 cloves of garlic
½ chopped onion
1 tbsp dried oregano
1 tsp ground cumin
1 tsp sea salt
1 tbsp apple cider vinegar
Cayenne powder to taste
Black pepper to taste
Instructions
Place 1/2 cup of the beans (86 g) in a blender. Add the water, cloves of garlic and chopped onion and blend until smooth.
Place the rest of the ingredients in a large pot and the mixture you've just blended.
Bring it to a boil and then cook over medium heat for about 10 to 15 minutes. If the stew is too dry, add more water.
We added some chopped red bell pepper and cilantro for garnish.
DID YOU MAKE THIS RECIPE?
Please leave a comment below or tag a picture #simpleveganblog. We'd love to see what you cook!