These delicious vegan avocado toast is the perfect breakfast or snack. It's ready in 5 minutes with just 7 ingredients. Use gluten-free bread if needed.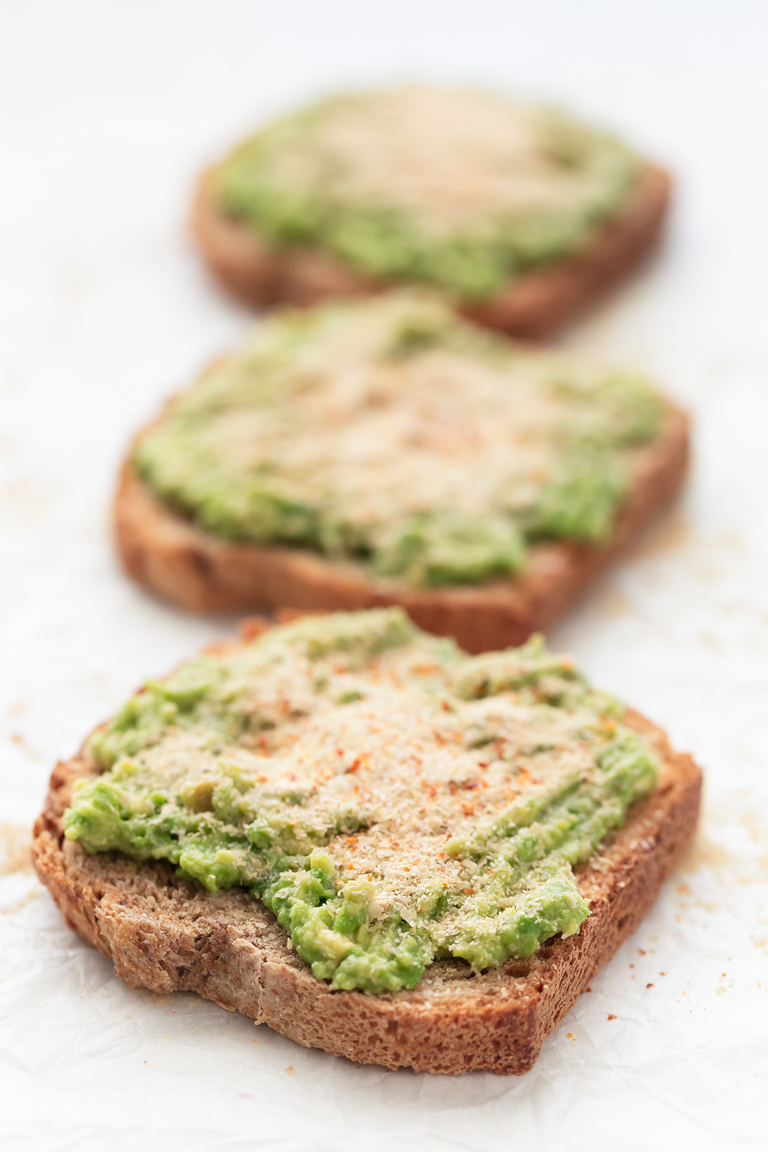 I've been having a smoothie or oatmeal for breakfast for the last 4 years, but before going vegan I used to have a typical Spanish breakfast with toasted slices of bread with extra virgin olive oil, tomato slices, sea salt and also Spanish ham.
I still love smoothies and oatmeal, but I was craving something savory and decided to make a vegan avocado toast because I think bread and avocado goes great. Garlic powder, sea salt and nutritional yeast are my go-to spices, I add them to everything and as I try to limit the amount of oil in my diet, I used some lemon juice instead. Finally, a pinch of red pepper flakes and voilà, the best vegan toast I've ever tried and it's ready in just 5 minutes!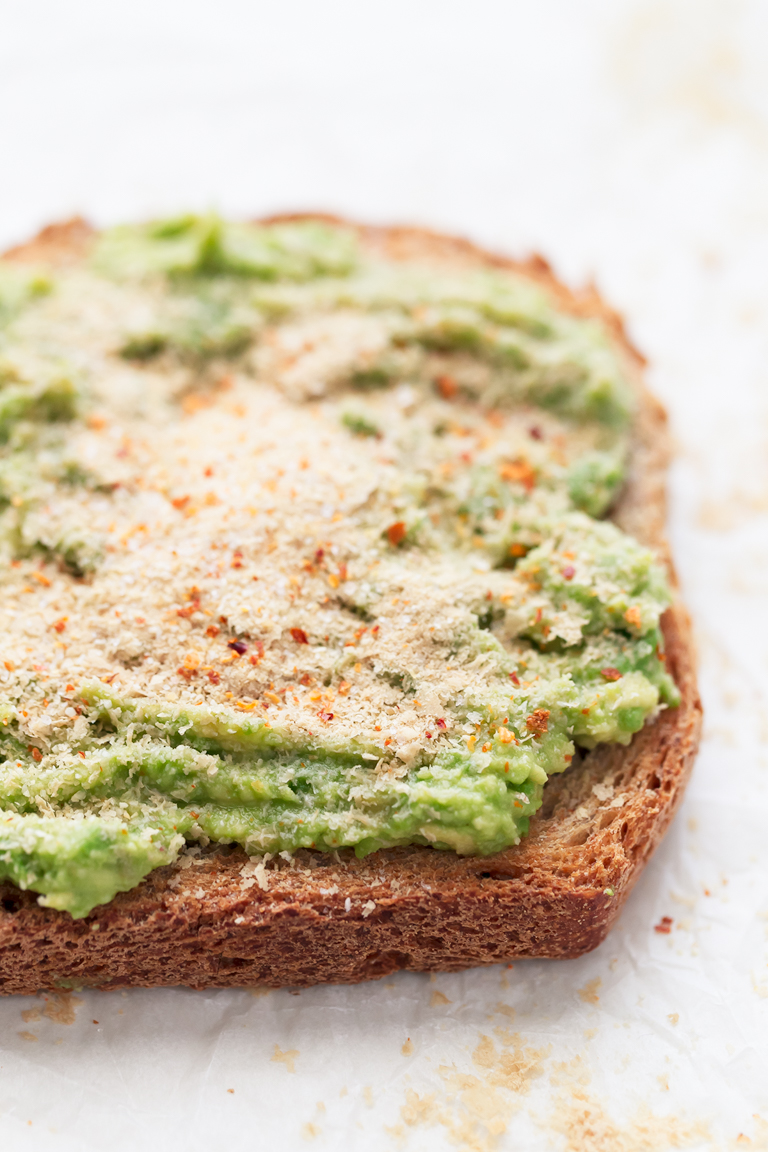 It only requires 7 ingredients, although you can omit or add any ingredient you want, use store-bought bread or make your own (we have a couple of healthy bread recipes on the blog, see notes!). Feel free to use gluten-free bread if need, crackers or rice cakes, they're are also a great choice.
This recipe is extremely simple, but so delicious and if you're an avocado lover as I am, you are going to fall in love with this toast!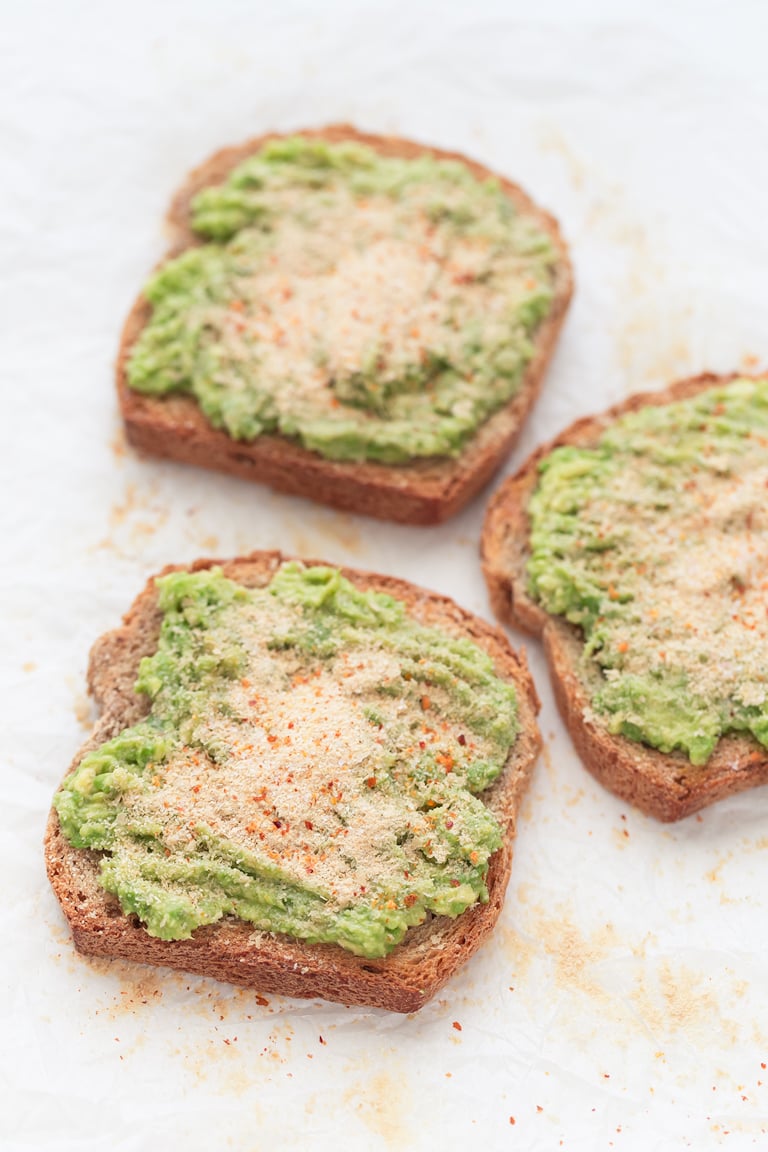 LOOKING FOR MORE AVOCADO RECIPES?
Did you make this recipe? Please leave a comment below, share it, rate it or tag a picture @simpleveganblog on Instagram and hashtag it #simpleveganblog. We'd love to see what you cook!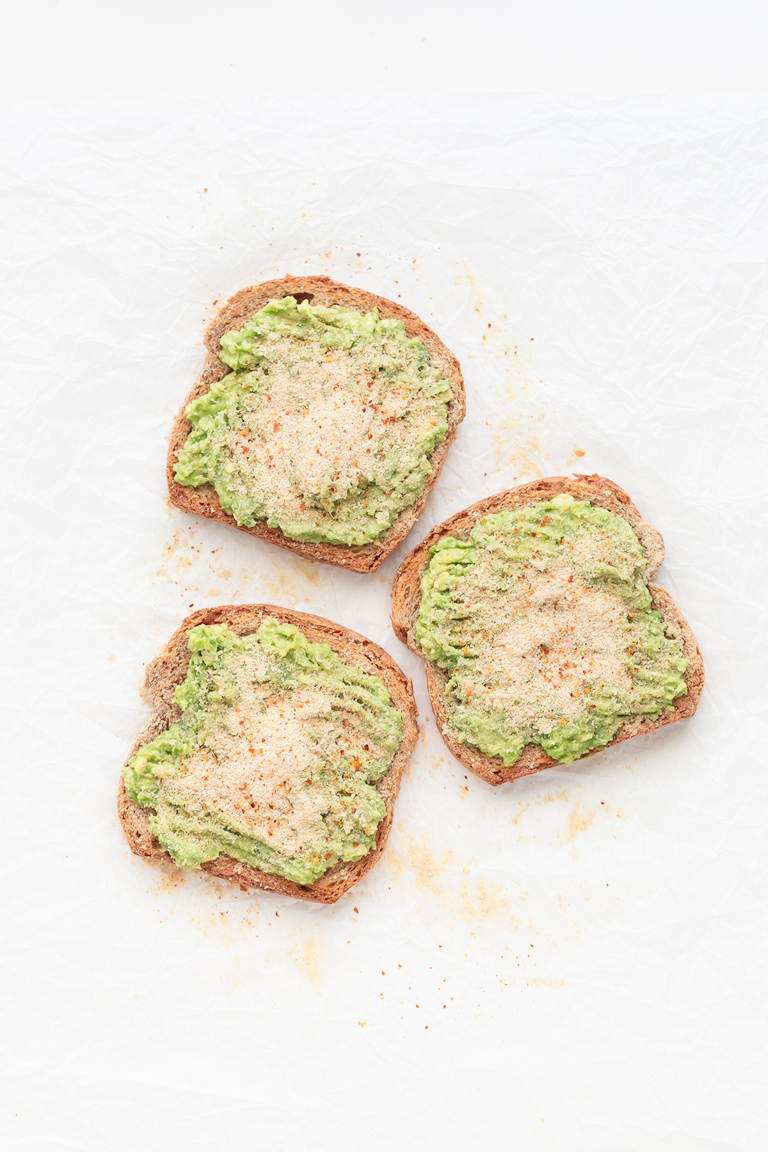 Print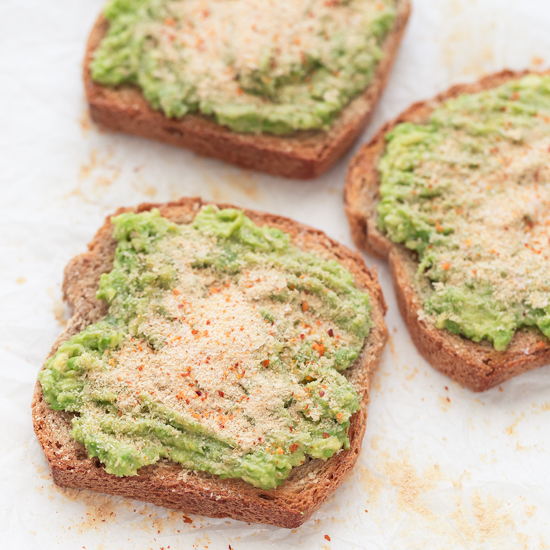 Vegan Avocado Toast
Author: Iosune
Prep: 5 mins
Total: 5 mins
1 1x
Breakfast
American
Vegan
Servings 1 1x
Scale Tap or hover over number to scale servings
This delicious avocado toast is the perfect breakfast or snack. It's ready in 5 minutes with just 7 ingredients. Use gluten-free bread if needed.
Ingredients
2 slices of bread, see notes
1/2–1 avocado
1 tsp lemon juice
Pinch of sea salt
2 tsp nutritional yeast
1/4 tsp garlic powder
Pinch of red pepper flakes, optional
Instructions
Toast the slices of bread in the oven or toaster (optional).
Add the avocado and lemon juice to a mixing bowl and mash with a fork. You can also mash the avocado onto your bread, but I prefer to use a bowl.
Divide the mashed avocado evenly among the toasts, and top with a pinch of salt, nutritional yeast (1 tsp per toast), garlic powder (1/8 tsp per toast), and a dash of red pepper flakes (optional). Serve immediately.
Notes
Use store-bought bread (gluten-free if needed) or make my easy rye and spelt bread or our gluten-free bread. You can also use crackers or rice cakes.
Add your favorite spices and herbs (dried or fresh) or any other ingredient you want.
Feel free to add some extra virgin olive oil or any other oil you have on hand.
These toasts are also delicious with some vegan Parmesan cheese on top.
The nutritional info has been calculated by using half avocado.
Nutrition
Serving Size: 2 slices
Calories: 186
Sugar: 1.4 g
Sodium: 233 mg
Fat: 11.5 g
Saturated Fat: 2.1 g
Carbohydrates: 19.2 g
Fiber: 6.3 g
Protein: 6.6 g