Vegan carrot hot dogs, a plant-based alternative to classic hot dogs! They're much healthier and perfect for barbecues.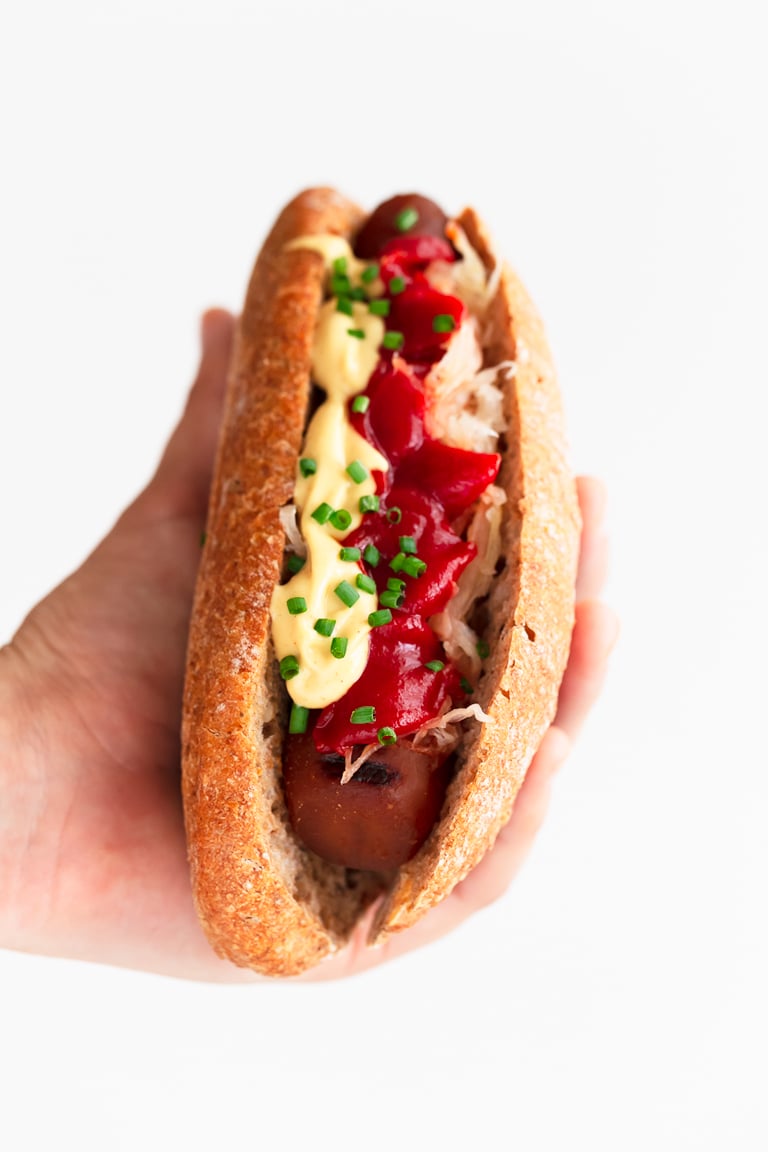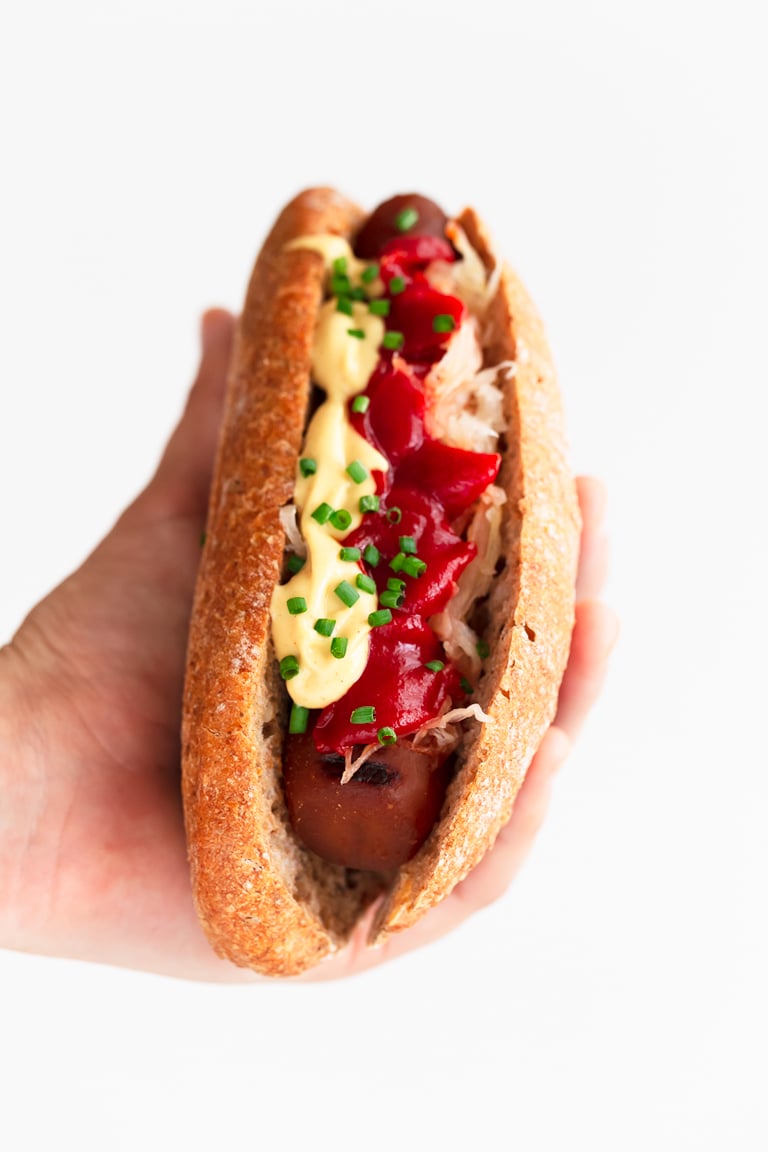 It's summer, so we want to share some barbecue and grilling recipes with you guys (like the juicy portobello steaks we posted last week), because being a vegan or vegetarian in a BBQ is not always easy (we've been there).
Although it's pretty easy to find meat alternatives at the supermarket nowadays (especially burgers and hot dogs), they're usually made with refined and unhealthy ingredients that aren't good for our bodies.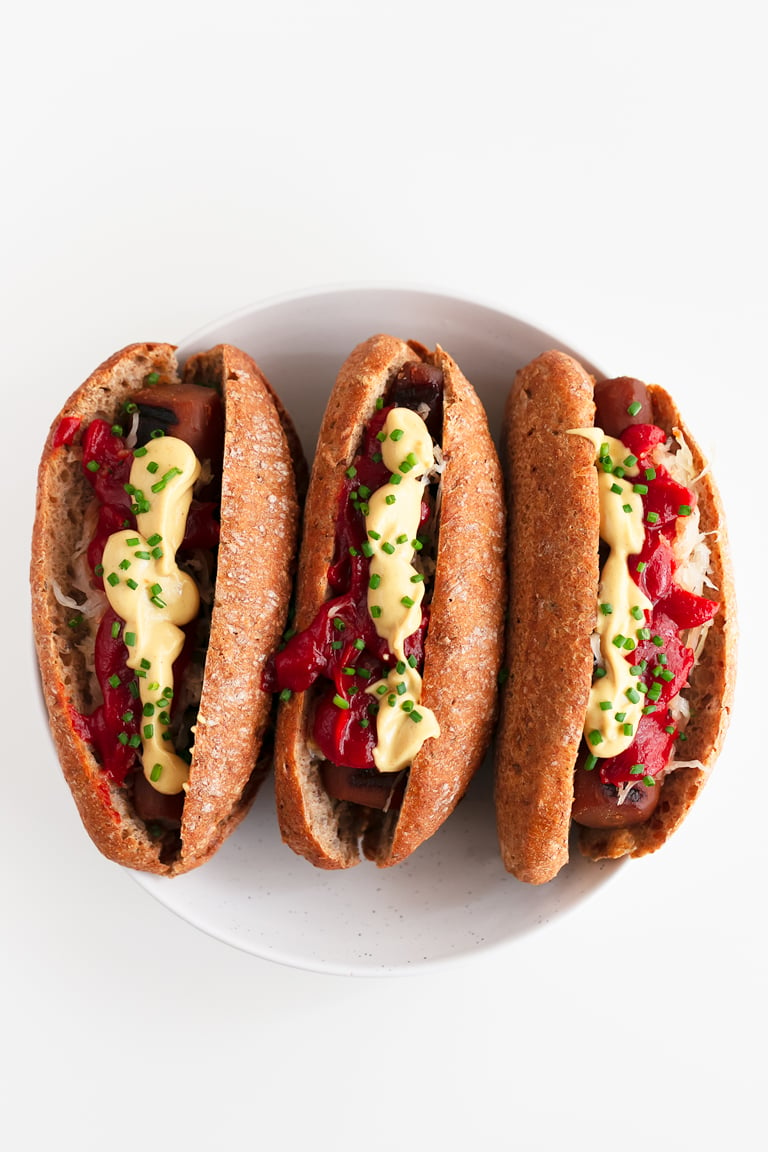 These carrot hot dogs are a great choice because they're super healthy and surprisingly delightful. If you enjoy them with a good bread (made with a non-refined flour) and a healthy ketchup, you'll get a nutritious version of this classic fast food recipe that also tastes amazing.
There are so many toppings you can use, but we added ketchup, mustard, sauerkraut and chopped chives. Our ketchup and mustard were refined sugar-free and made with natural ingredients. Besides, sauerkraut is a natural source of healthy probiotics (good bacteria for our gut).
We want to wish our American friends a happy 4th of July. Have a great day!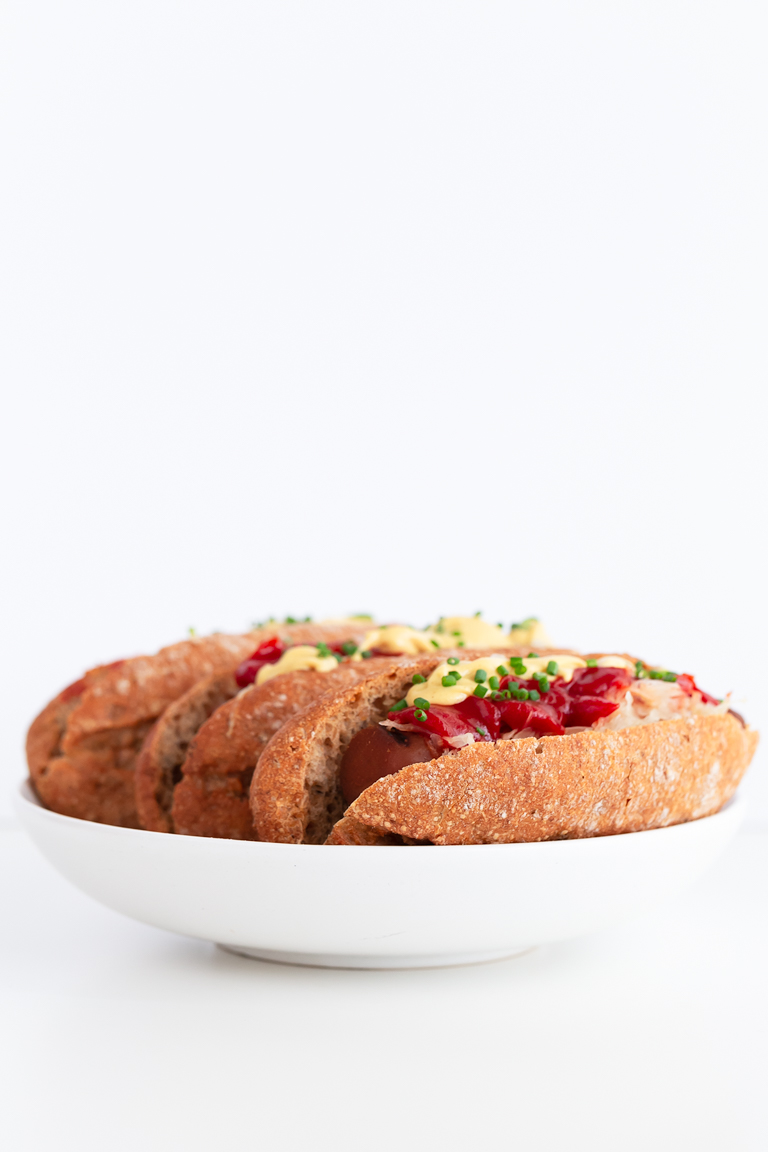 looking for more carrot recipes?
Did you make this recipe? Please leave a comment below, share it, rate it or tag a picture @simpleveganblog on Instagram and hashtag it #simpleveganblog. We'd love to see what you cook!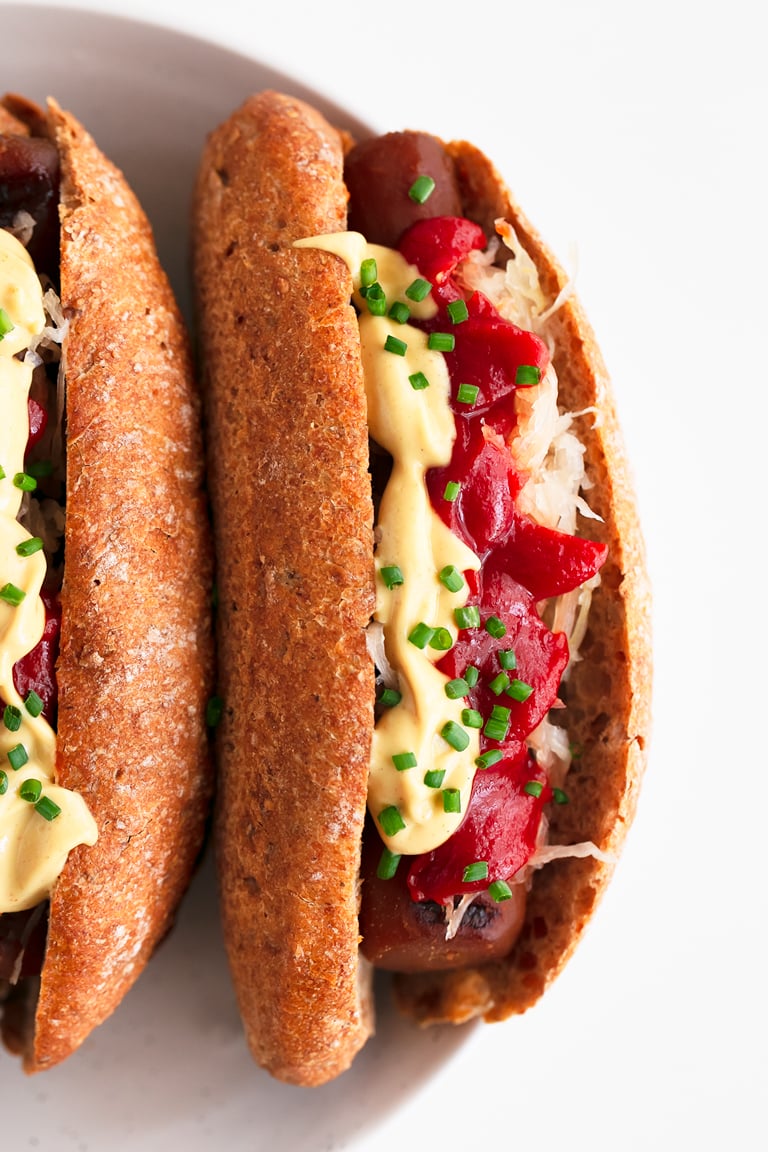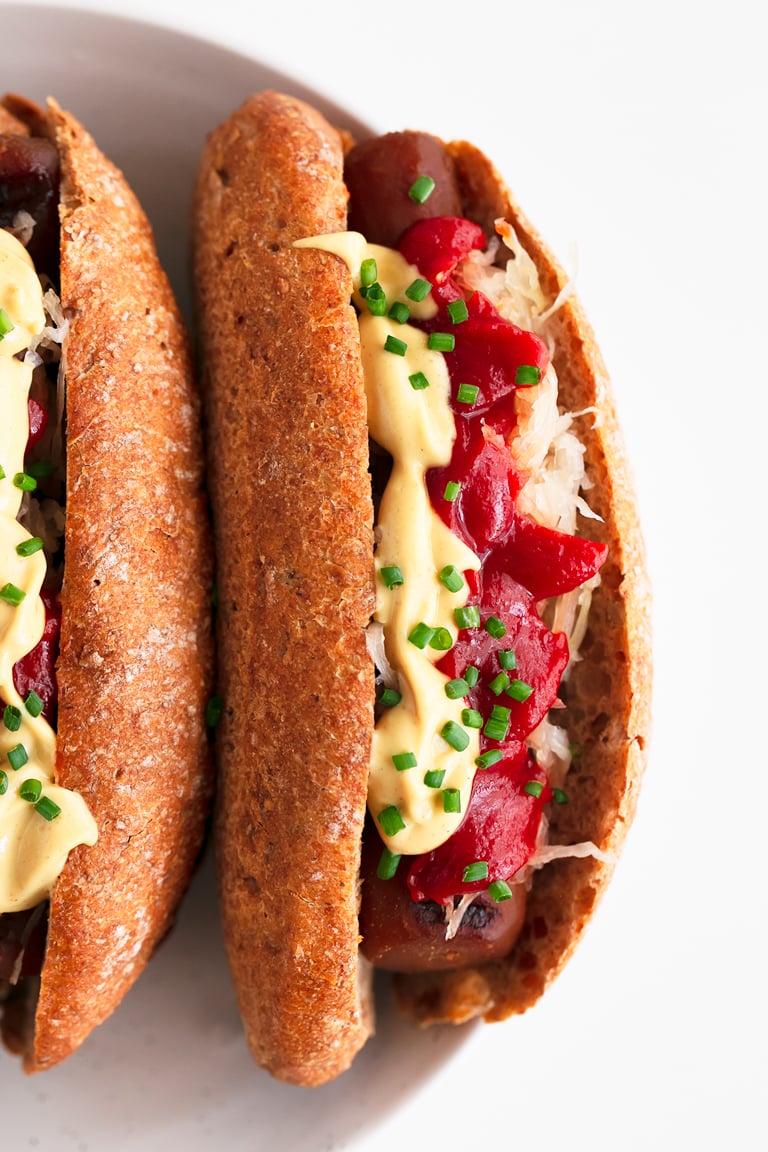 Print
Vegan Carrot Hot Dogs
Author: Simple Vegan Blog
Prep Time: 15 minutes
Cook Time: 40 minutes
Total Time: 55 minutes
Yield: 4 hot dogs 1x
Category: Main dish
Cuisine: Vegan, American
Vegan carrot hot dogs, a plant-based alternative to classic hot dogs! They're much healthier and perfect for barbecues.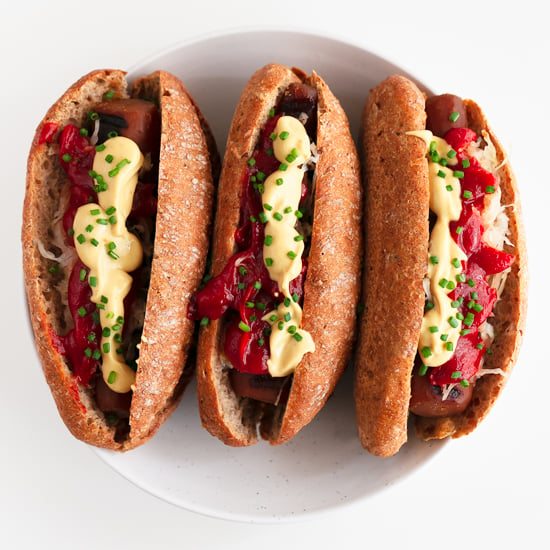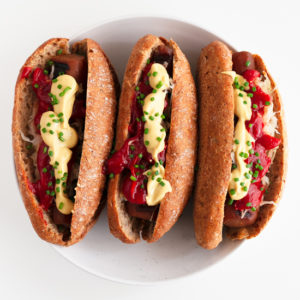 Ingredients
4 large carrots
1/2 cup tamari or soy sauce (125 ml)
1/2 cup apple cider vinegar (125 ml)
1/2 cup water (125 ml)
2 tbsp maple syrup
2 tsp paprika
2 tsp garlic powder
1/2 tsp ground black pepper
4 buns (gluten-free if needed), we used whole wheat buns
Ketchup, mustard, sauerkraut and chopped chives to taste
Instructions
Peel and boil the carrots over medium-high heat until fork tender. The cooking time may vary, our carrots were ready in about 30 minutes. Drain and set aside.
Mix all the marinade ingredients in a bowl (tamari, vinegar, water, syrup, paprika, garlic powder and pepper) and stir until well combined. Add the carrots (they have to be fully covered by the marinade) and keep covered (we used a sealed container) in the fridge for 24 hours.
The next day, drain the carrots and cook them. We cooked our carrots on a griddle with a little bit of extra virgin olive oil (optional), but you can also grill them or cook them in a skillet (over medium-high heat) for 5 to 10 minutes each side or until golden brown. Don't discard the marinade, use it to make more carrot hot dogs or add it to any dish you want (we add a couple of tablespoons to our veggies when we cook them in a skillet to make them taste better).
Place carrots in buns and serve with ketchup, mustard, sauerkraut and chopped chives or add your favorite toppings.
Best when fresh, keep leftover cooked carrots in a sealed container in the fridge for 2 to 3 days.
Notes
Any type of vinegar or sweetener is okay.
Add your favorite spices and herbs to the marinade.
Nutritional info is not accurate, as I didn't include the marinade ingredients because we discard most of the marinade.
Nutrition
Serving Size: 1 hot dog
Calories: 262
Sugar: 12.7 g
Sodium: 738 mg
Fat: 3 g
Saturated Fat: 1 g
Carbohydrates: 45.5 g
Fiber: 6.1 g
Protein: 10.7 g