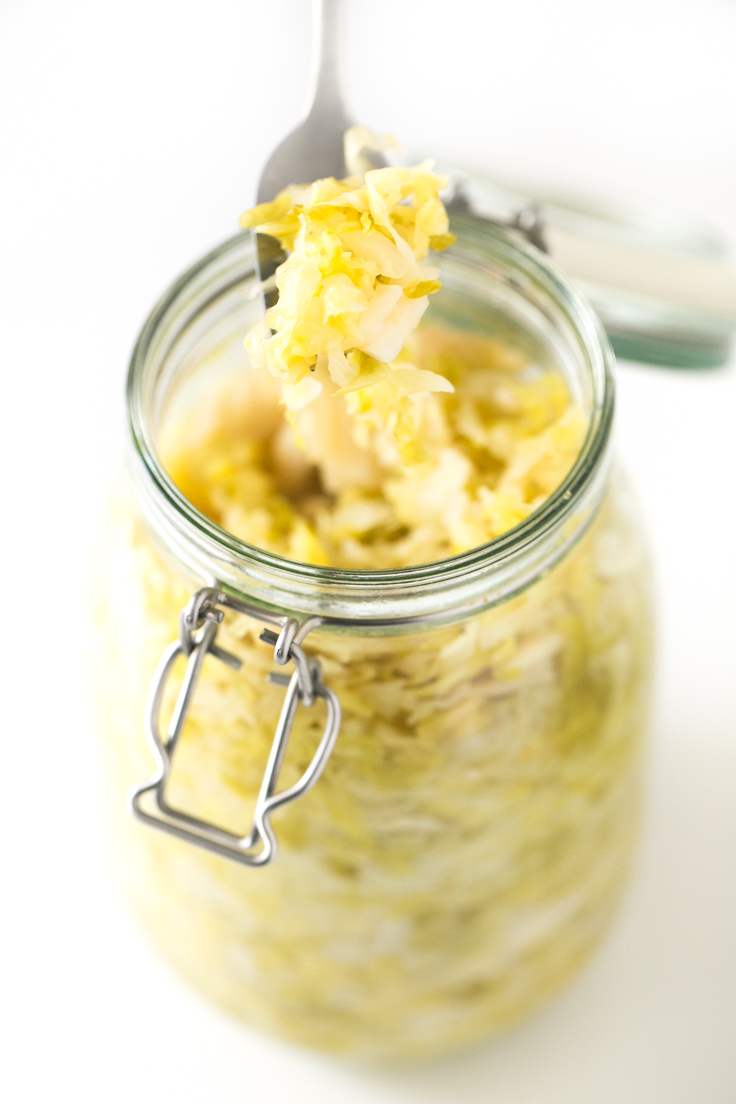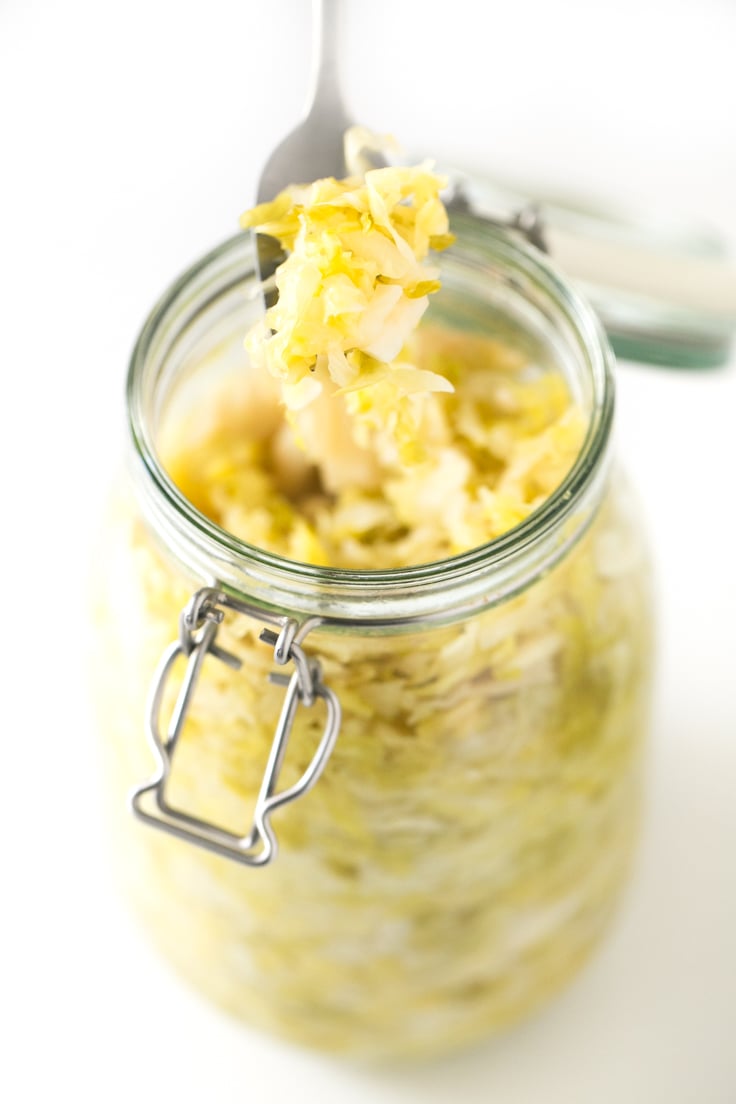 Today I want to show you how to make sauerkraut, which is finely cut cabbage that has been fermented by various lactic acid bacteria. This fermented food is high in vitamin C and a natural source of healthy probiotics (good bacteria for our gut). I tried sauerkraut for the first time when I travelled to Germany when I was 16 and I loved it, although I've never made it at home.
Many store-bought sauerkrauts are pasteurized and are full of nasty additives and preservatives, so I prefer homemade sauerkraut because is more nutritious, healthier, so inexpensive and really easy to make.
I eat 1/4 or 1/2 cup sauerkraut every day (about 4 or 8 tablespoons) as a side or a salad ingredient and although it has a strong flavor, I love how it tastes! ?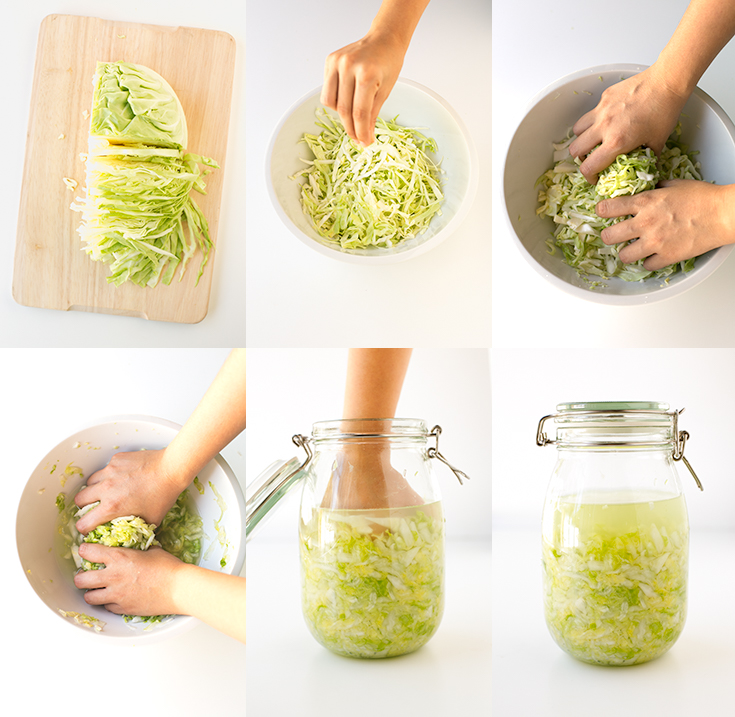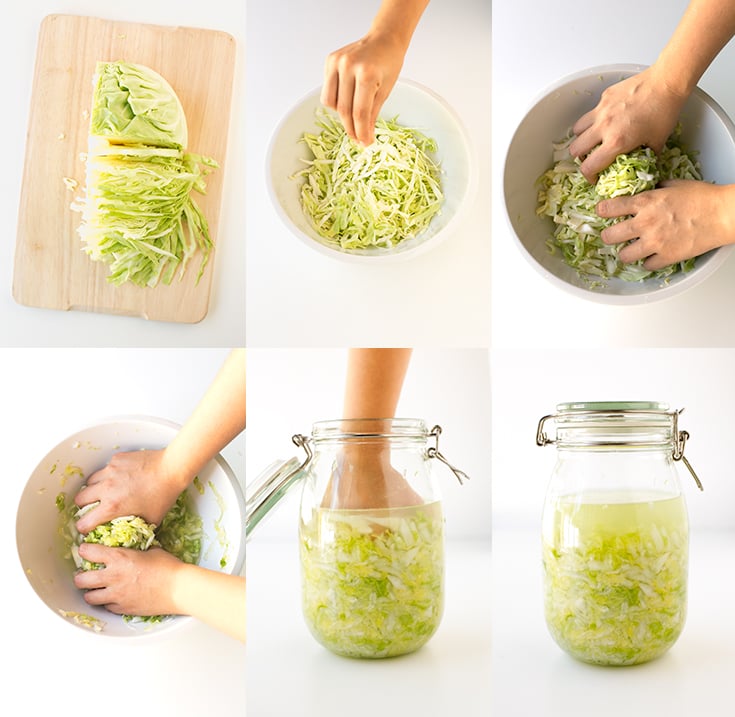 TIPS:
Feel free to use other types of cabbage. Some people also add other ingredients, but I've only tried this recipe.
I recommend you to use a Fido jar because they keep out the oxygen. If you use another type of jars (like Mason jars) you should: add a layer of olive oil across the top of the ferment or place something heavy over the cabbage to help hold it under the brine.
Try to avoid refined salt. I use sea salt.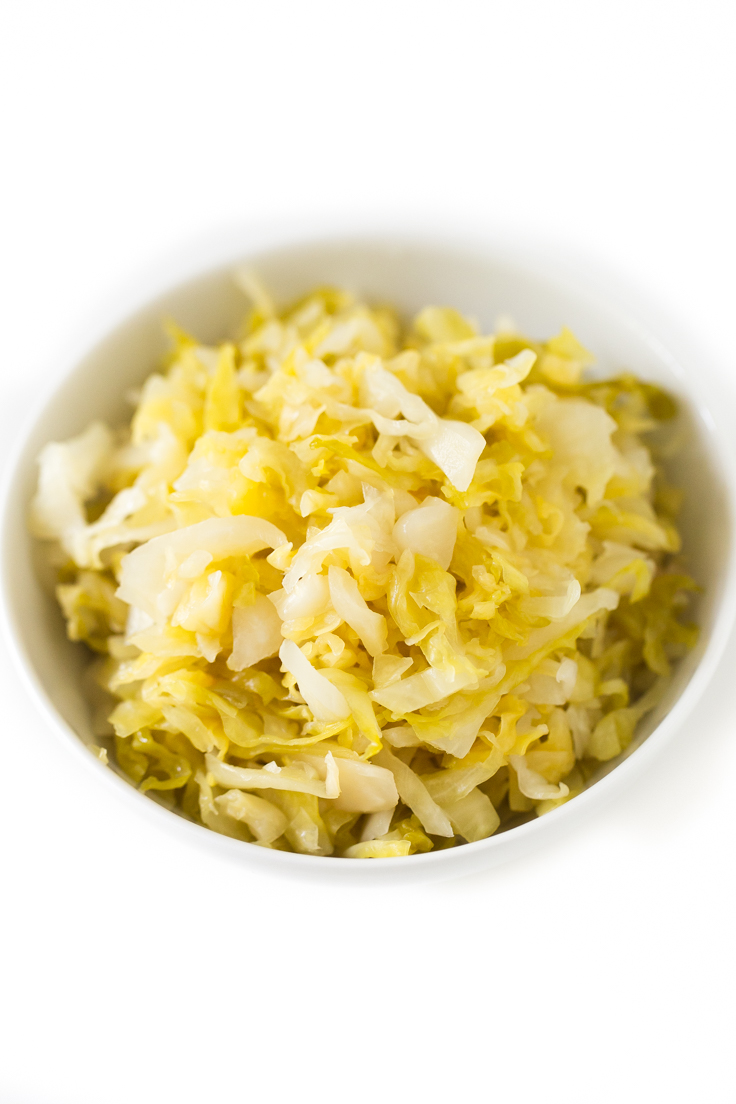 Print
How To Make Sauerkraut
Author: Simple Vegan Blog
Prep Time: 40 mins
Total Time: 40 mins
Category: Side dish
Cuisine: German
How to make homemade sauerkraut. It's high in vitamin C and probiotics (good bacteria for your gut).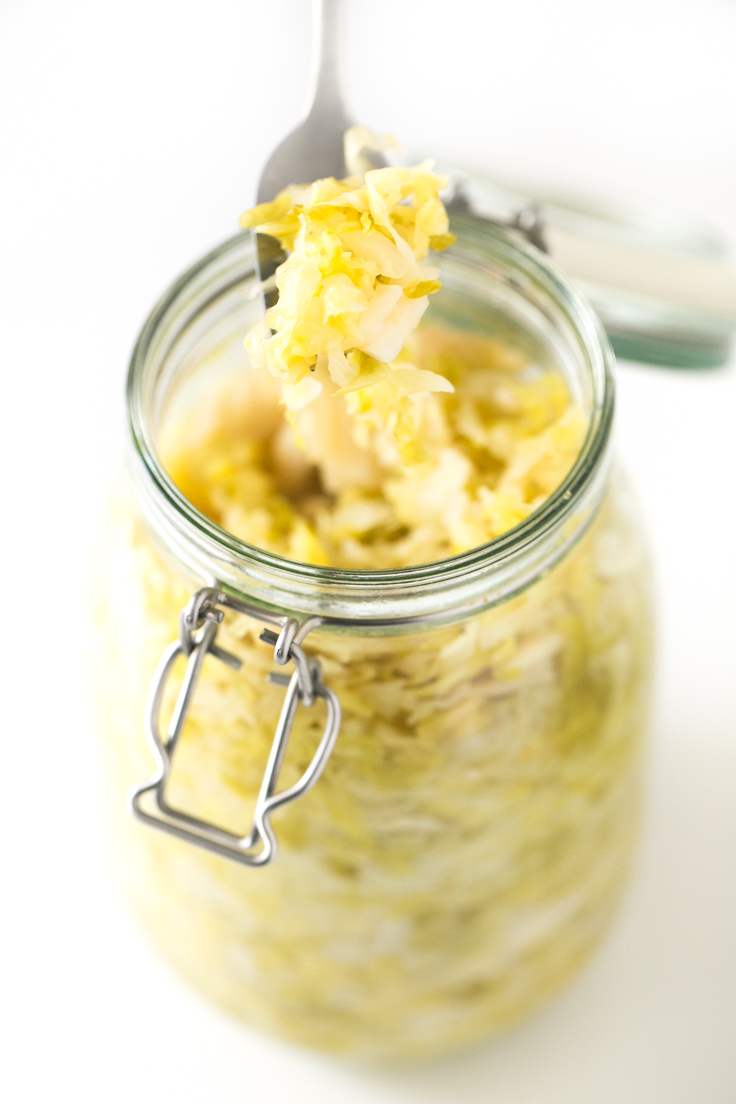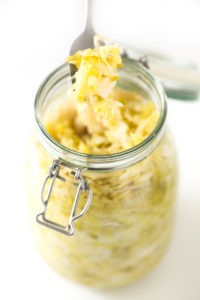 Ingredients
1 head green cabbage (3.3 pounds or 1.5 kilos)
1.5 tbsp sea salt
Instructions
You can see how I made the sauerkraut in the pictures above.
Cut the cabbage into quarters and slice it into thin strips.
Combine the cabbage and salt in a large mixing bowl. Let stand for 10 minutes.
Massage and squeeze the cabbage and salt together with your hands, kneading it thoroughly to break up the cellular structure of the shredded cabbage. It will become watery and limp and also will release its juice. This will take 5 or 10 minutes or until the cabbage reduce in volume by half.
Pack the cabbage into the jar as tightly as you can, pressing with your fist or a spoon. Pour the liquid. If the cabbage isn't completely submerged by the liquid, you can make some brine dissolving 1.5 teaspoons of sea salt in one cup of water (250 ml) and add enough to submerge the cabbage.
Close the jar and set aside in a room-temperature location, out of direct sunlight for about 4 weeks. Then transfer to the refrigerator.
Nutrition
Serving Size: 1/15 of the recipe
Calories: 12
Sugar: 1.5g
Sodium: 570mg
Fat: 0.1g
Carbohydrates: 2.8g
Fiber: 1.2g
Protein: 0.6g
DID YOU MAKE THIS RECIPE?
Please leave a comment below or tag a picture #simpleveganblog. We'd love to see what you cook!