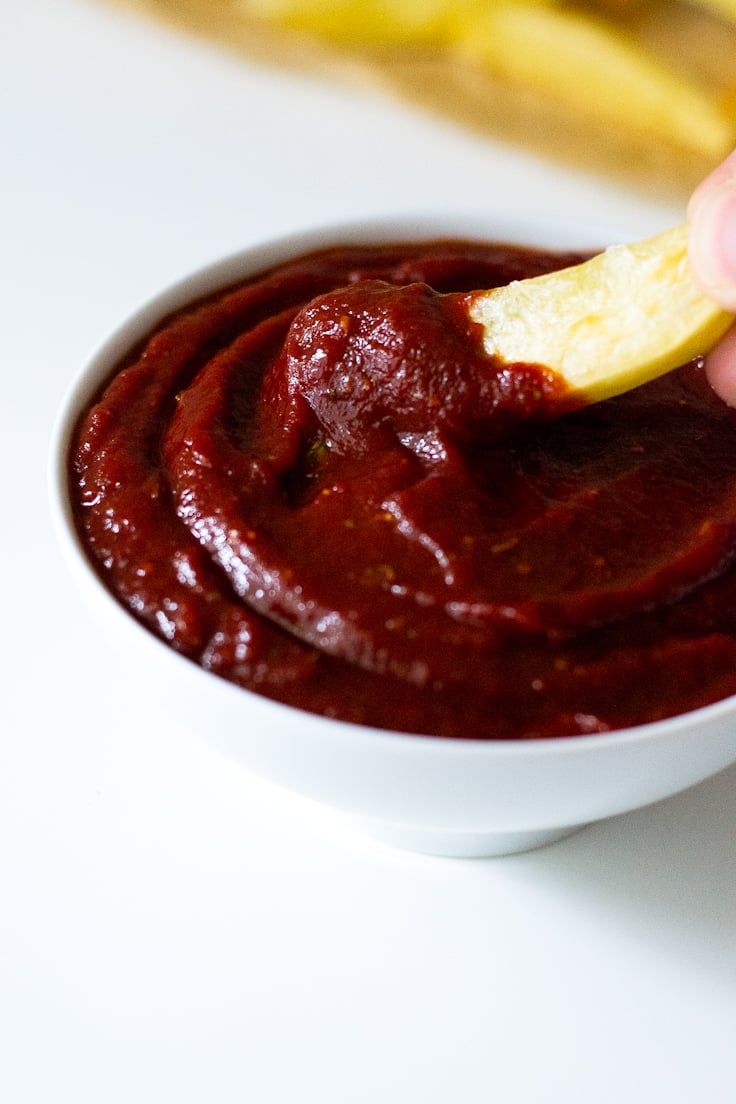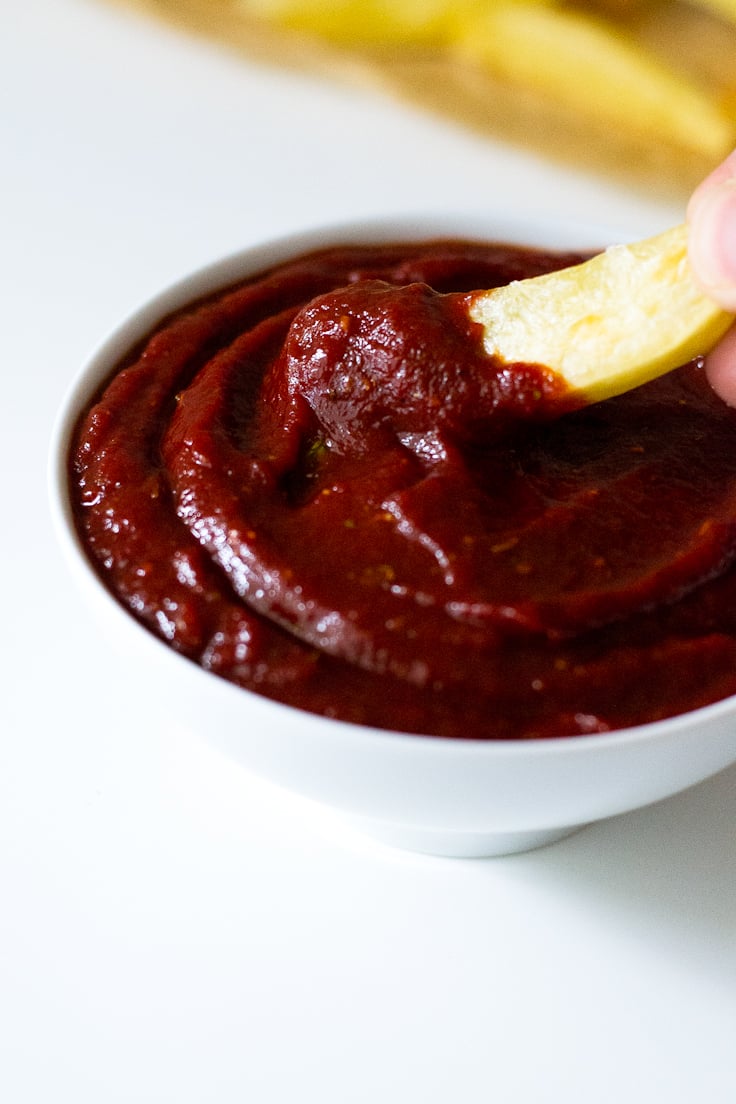 I barely ate ketchup when I was a child, except when I ate French fries or burgers in a fast food restaurant, however, Alberto loves it and he could eat ketchup with almost everything.
Many parents use ketchup to get their children to eat vegetables, but ketchup is full of refined sugar, so it's not the healthiest food on the planet.
This healthy ketchup is ready in just 2 minutes, you just need to mix all the ingredients in a bowl! It doesn't taste exactly like store-bought ketchup, but it's so delicious and good for your health.
The "French fries" you can see in the pictures are baked, I avoid fried food because they make me feel sick and I love baked potatoes, they're crispy and really tasty!
You don't have to give up your favorite foods to be healthy, just find healthier alternatives, you're gonna love them!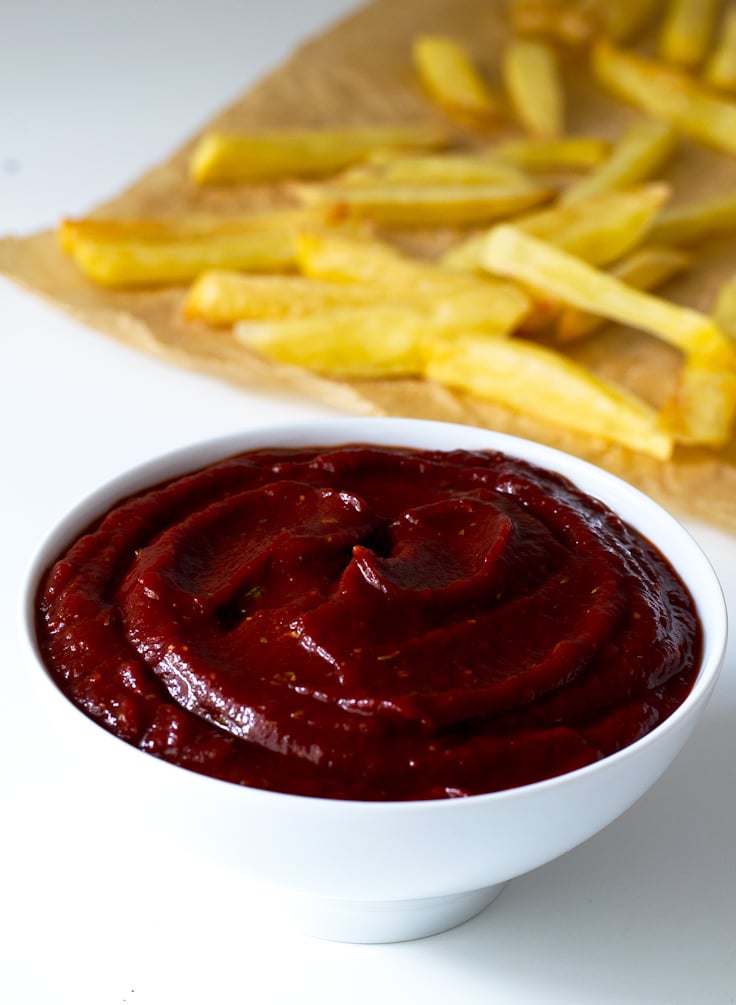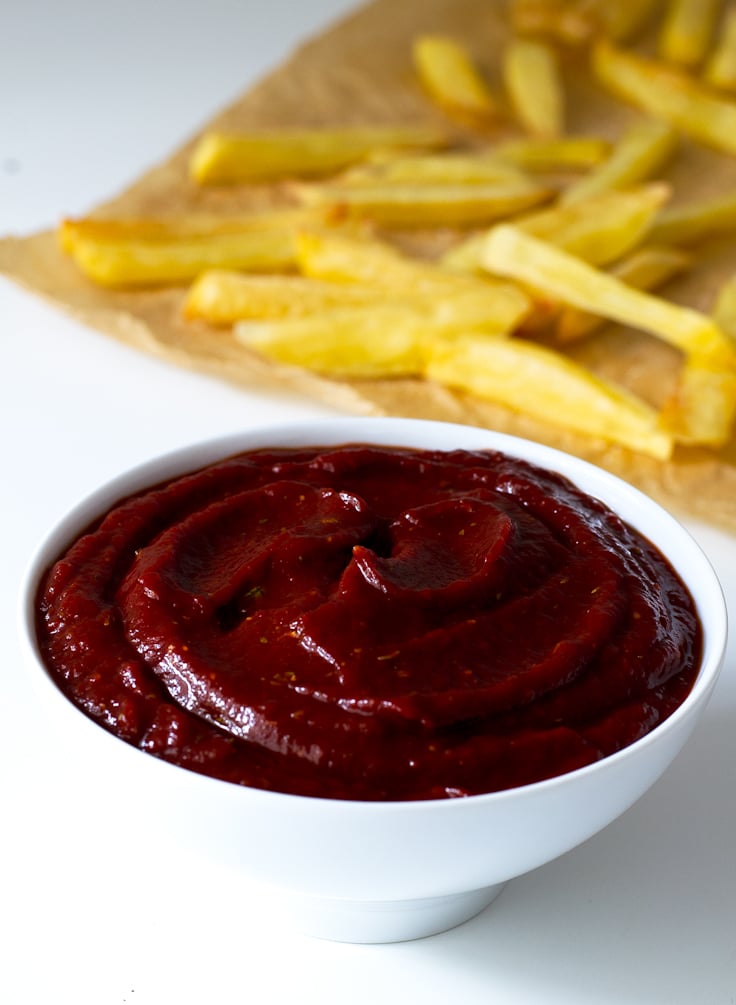 Tip:
Feel free to use other sweeteners, any other vinegar or your favorite herbs and spices.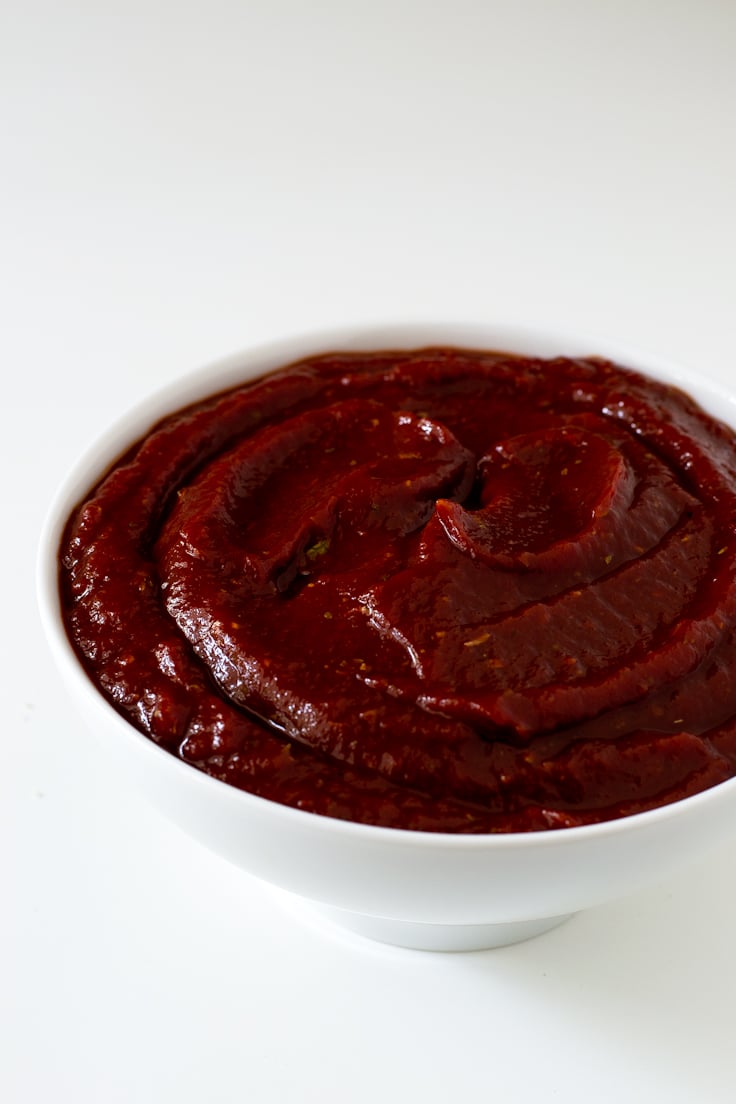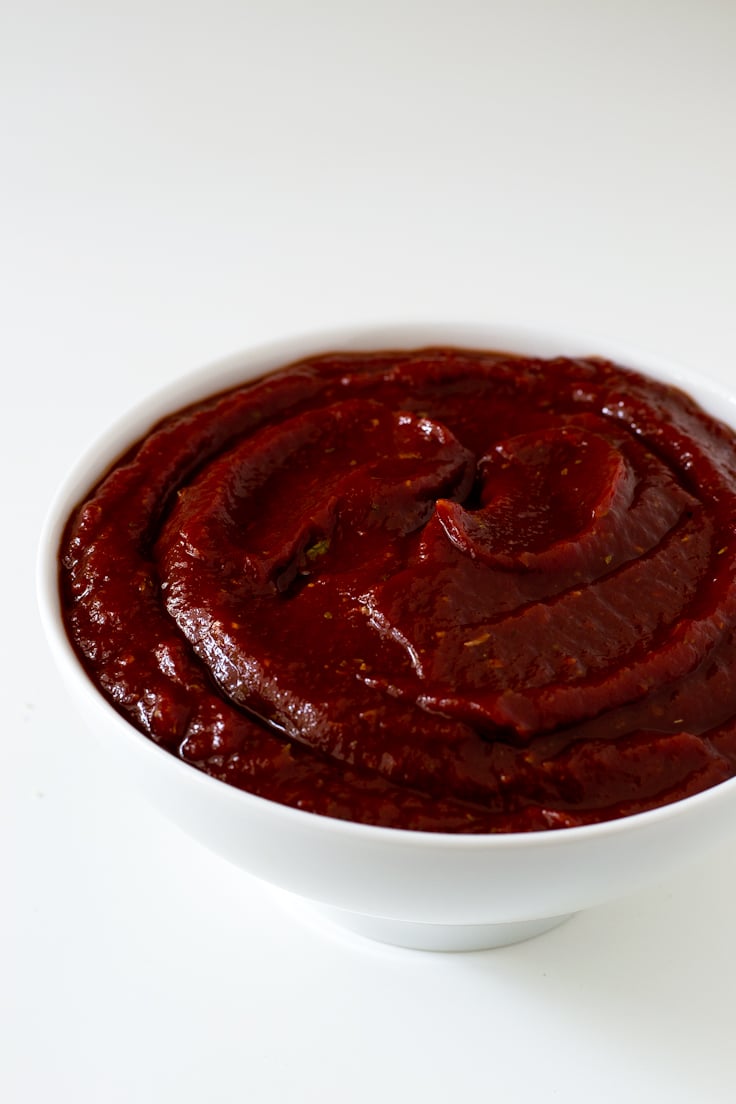 Print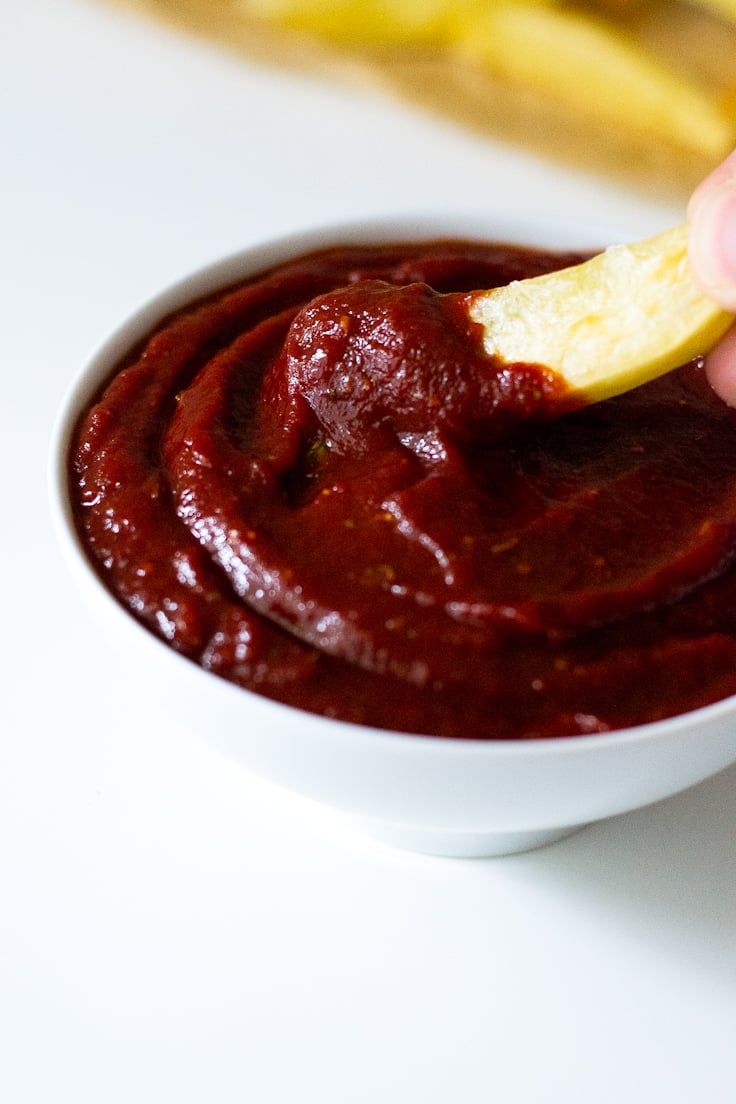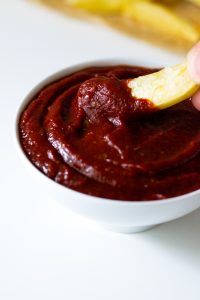 2-Minute Healthy Ketchup
Author: Simple Vegan Blog
Prep: 2 mins
Total: 2 mins
1 jar 1x
Sauce, How to
Vegan, American
Servings 1 jar 1x
Scale Tap or hover over number to scale servings
To make this 2-minute healthy ketchup you just need to mix all the ingredients in a bowl. In addition, all the ingredients are really easy to get.
Ingredients
1 cup tomato paste (270 g)
4 tbsp maple syrup
2 tbsp apple cider vinegar
1 tsp onion powder
1 tsp oregano
Sea salt to taste (optional)
Instructions
Mix all the ingredients in a bowl.
Try the ketchup and adjust if you want.
Nutrition
Serving Size: 1/10 of the recipe
Calories: 44
Sugar: 8.1g
Sodium: 27mg
Fat: 0.2g
Carbohydrates: 10.6g
Fiber: 1.1g
Protein: 1.2g
DID YOU MAKE THIS RECIPE?
Please leave a comment below or tag a picture #simpleveganblog on Instagram (or any other social network)!