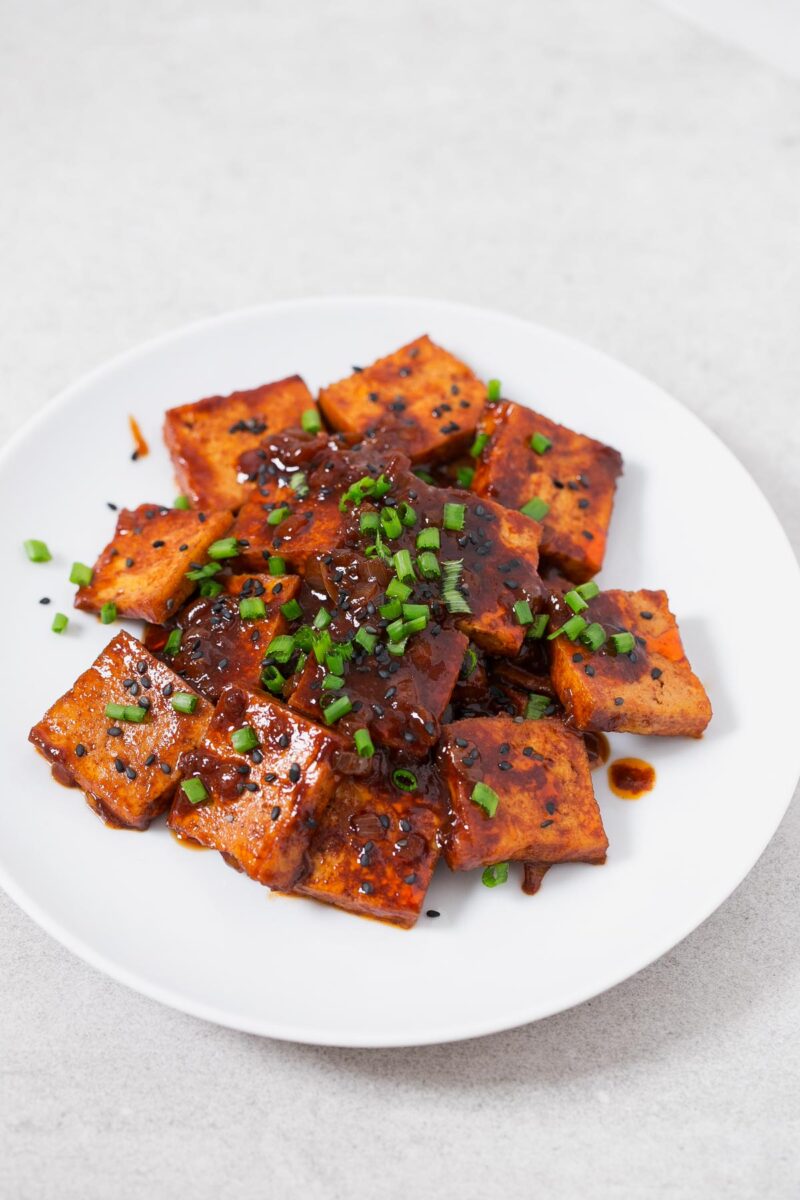 How's your year going so far? We've been so busy, as usual. Christmas ends the 6th of January here in Spain, so we spent some quality time with our families and then we moved to a new city. We're still living in the south of Spain, in a beautiful city called Seville. It's Alberto's hometown, so we have family here. I know I'll miss Malaga, but Seville is an amazing city to live and I'm so excited to know new places and restaurants. Besides, we can see trees from my window and are surrounded by green areas, yay!
We want to travel more during this year, spend time in nature, exercise more and work hard for you guys. I know 2017 is going to be amazing, I'm so happy for all the good things to come!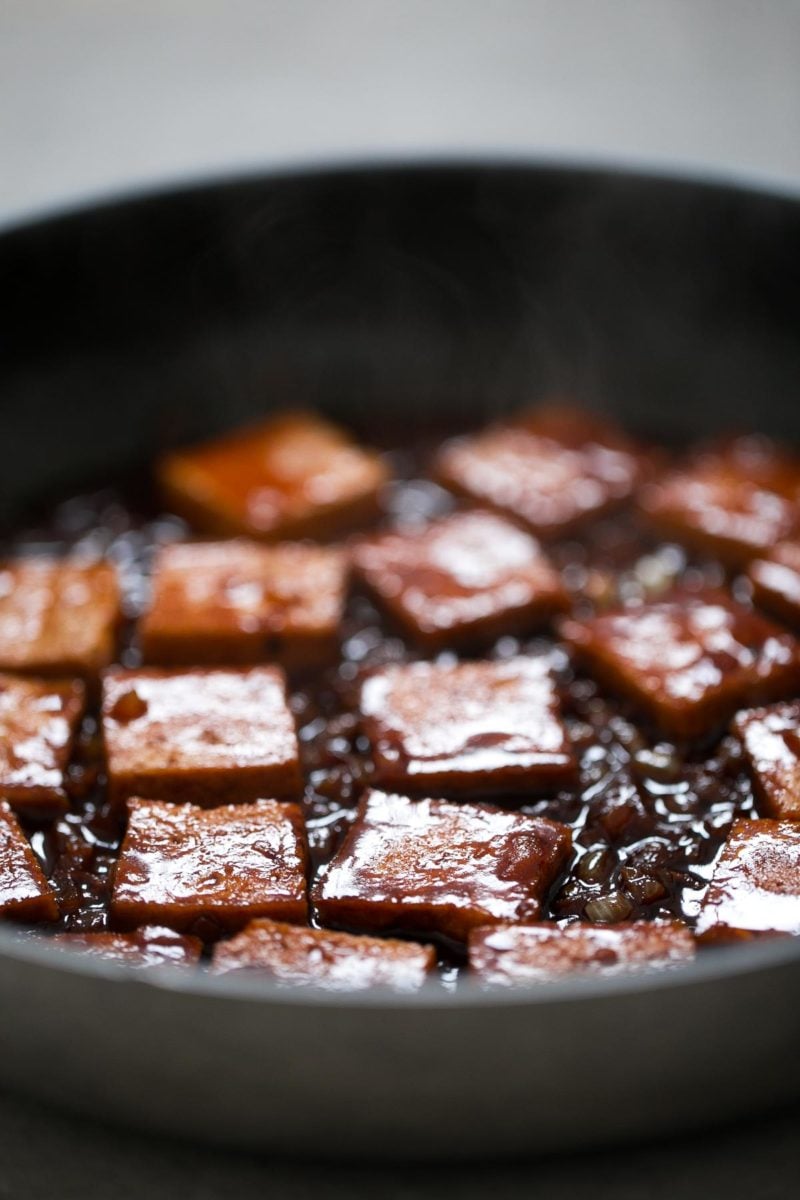 Korean cuisine is one of my favorite ones and I make Korean dishes almost every week. This recipe is adapted from Maangchi's spicy braised tofu. She's a Korean youtuber and makes some vegan recipes that are incredibly delicious and you can also veganized the non-vegan ones using plant based ingredients. If you love Asian food, take a look at her channel!
As I make Korean dishes all the time I always have some Korean ingredients in my kitchen, like gojuchang, but as I know they're not very common or easy to find, I'll give you some alternatives when I use them. Always read my tips to know how to replace them.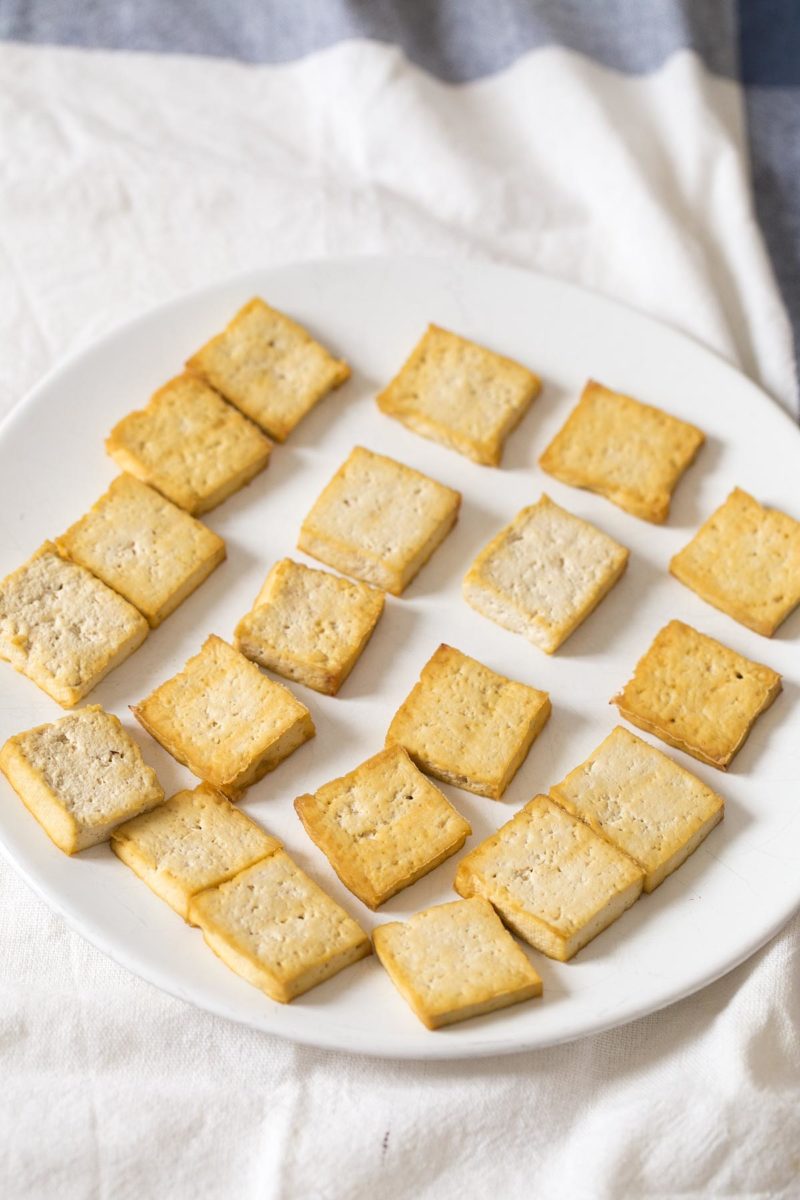 Tips:
Use any oil or sweetener you have on hand.
Sea salt can be used instead of the tamari or soy sauce.
You can find gochujang (Korean hot pepper paste) in many Asian markets, but if you can't, use some tomato paste with some cayenne powder or some Sriracha to make the tomato paste spicy instead of the gochujang.
If you prefer an oil-free version, sauté the veggies using some water.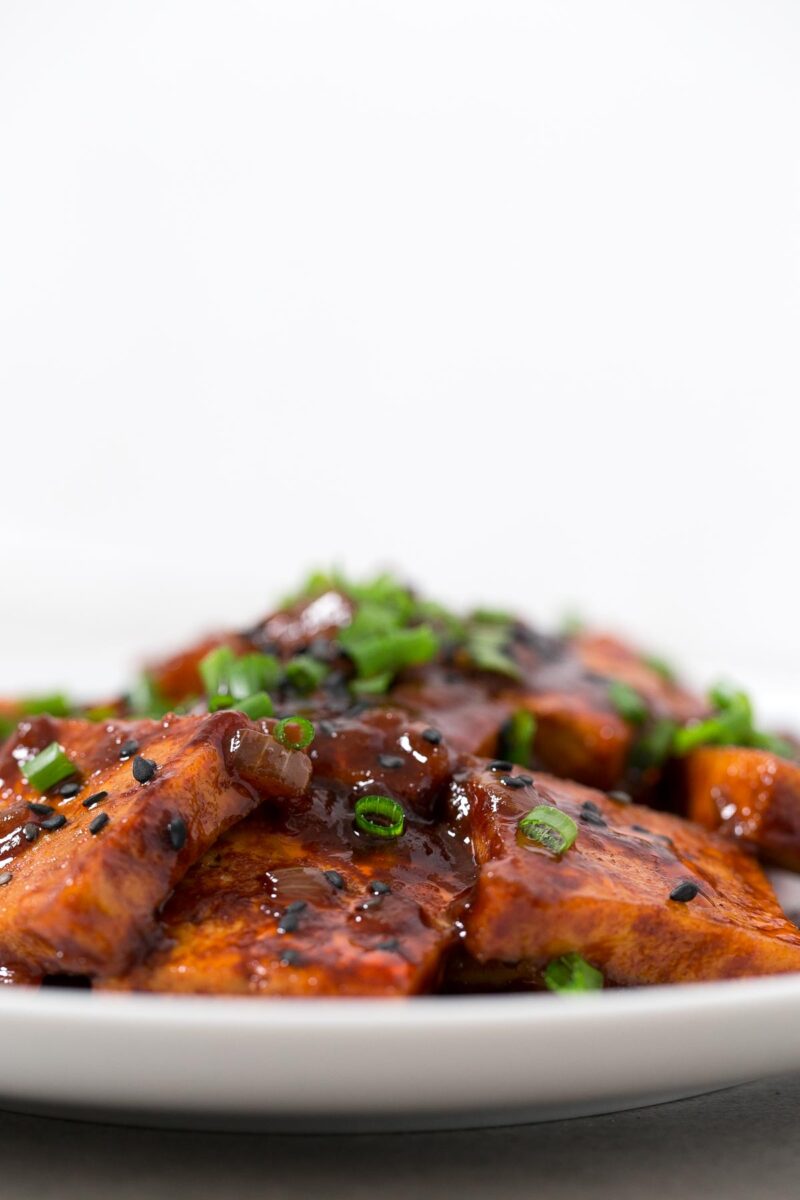 Print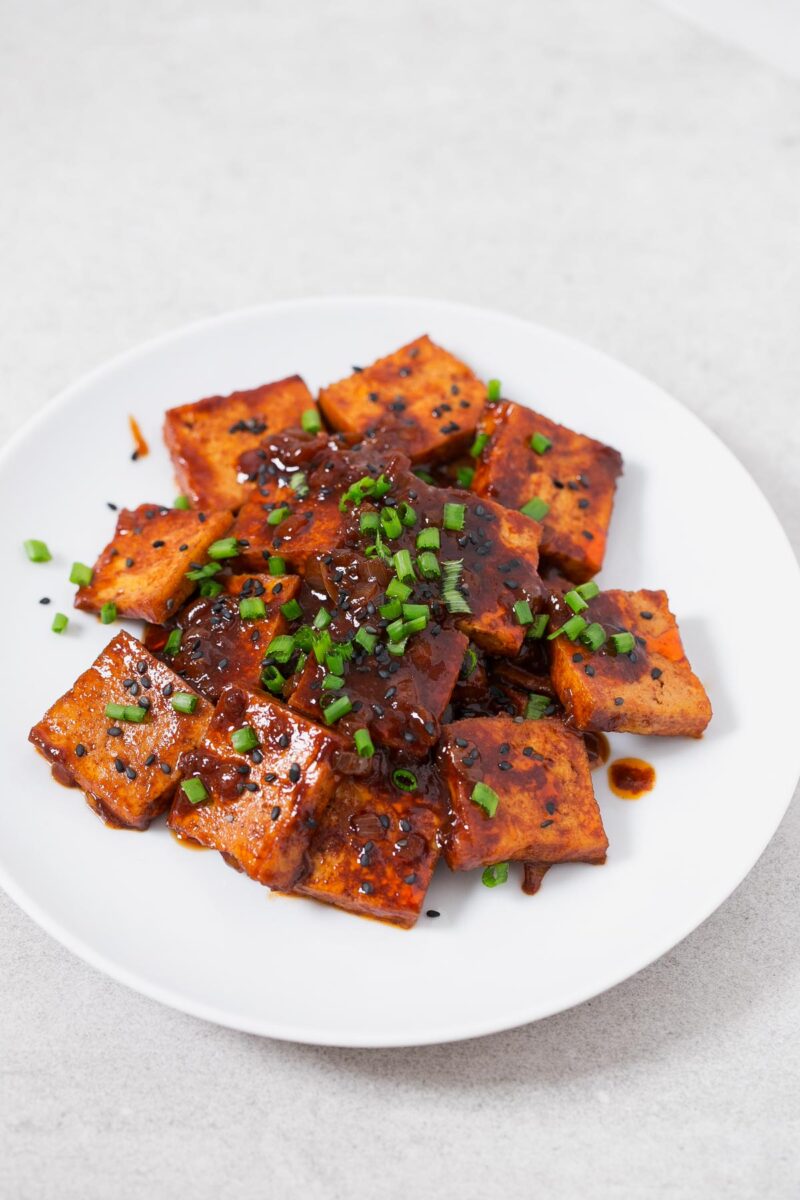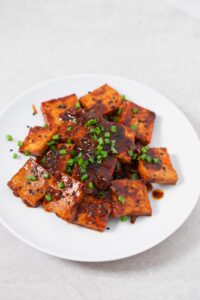 Korean Style Spicy Tofu
Author: Simple Vegan Blog
Prep: 5 mins
Cook: 30 mins
Total: 35 mins
2 1x
Main dish
Vegan, Korean
Servings 2 1x
Scale Tap or hover over number to scale servings
I really love Korean cuisine and this amazing Korean-style spicy tofu is so delicious and easy to make. I usually eat it with some rice and veggies.
Ingredients
10 oz firm tofu (275 g)
1 tsp cane or brown sugar
1 tbsp tamari or soy sauce
2 tbsp gochujang (I told you how to replace it above)
½ cup water (125 ml)
1 tbsp extra virgin olive oil
1 clove of garlic, minced
¼ onion, finely chopped
Chopped chives (optional)
Sesame seeds (optional)
Instructions
Preheat the oven to 390ºF or 200ºC.
Slice the tofu and bake it for about 15 minutes and for another 5 minutes on the other side. Cook longer if needed until golden brown. Feel free to fry or sauté the tofu in a frying pan with some oil.
Mix the sugar, tamari, gochujang and water in a bowl. Set aside.
Heat the oil in a frying pan and cook the garlic and onion until golden brown.
Add the tofu and the sauce and cook for about 5 minutes.
Serve and garnish with some chives and sesame seeds (optional).
Nutrition
Serving Size: 1/2 of the recipe
Calories: 315
Sugar: 3.2 g
Sodium: 819.2 mg
Fat: 20.2 g
Saturated Fat: 2.9 g
Carbohydrates: 14.2 g
Fiber: 4.5 g
Protein: 24.9 g