10-Ingredient vegan pulled pork sandwich, made with mushrooms instead of pork. It's super tasty, healthy, high in protein and ready in just 15 minutes!
As I told you in our creamy avocado slaw recipe post, I was so excited when we came to Thailand because I wanted to make a plant-based version of the classic pulled pork sandwich using green jackfruit, which it's impossible to find in Spain.
Most people use canned green juice in water to make this dish, not the one that comes with syrup or brine, so on my first week in Thailand I knew I had to give this recipe a try.
I went to the supermarket, so excited to finally be able to give this a try, but unfortunately, although there's fresh jackfruit everywhere, they don't sell green jackfruit. It was so disappointing, but I was committed to make it, so I looked for other alternatives.
Some people use lentils, but they don't have the same texture than the traditional recipe, so I finally decided to use mushrooms instead. Any mushrooms are okay, but king oyster mushrooms have a similar texture to pulled pork, so they're perfect.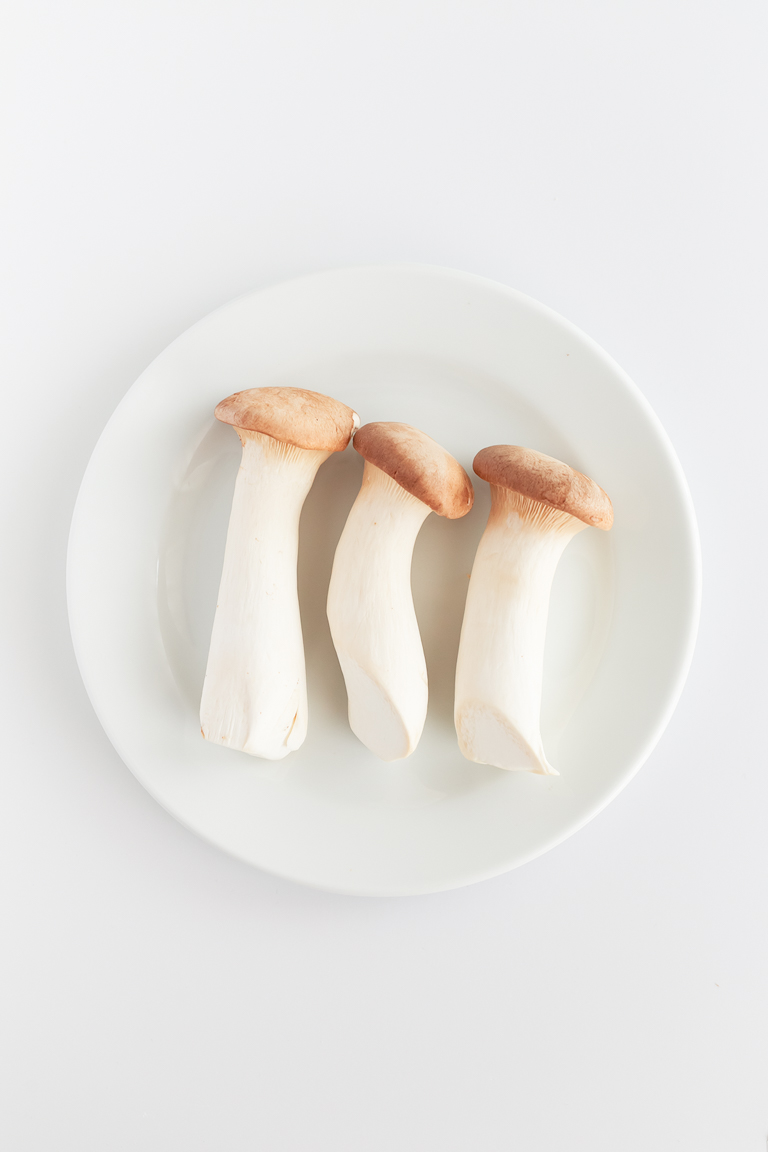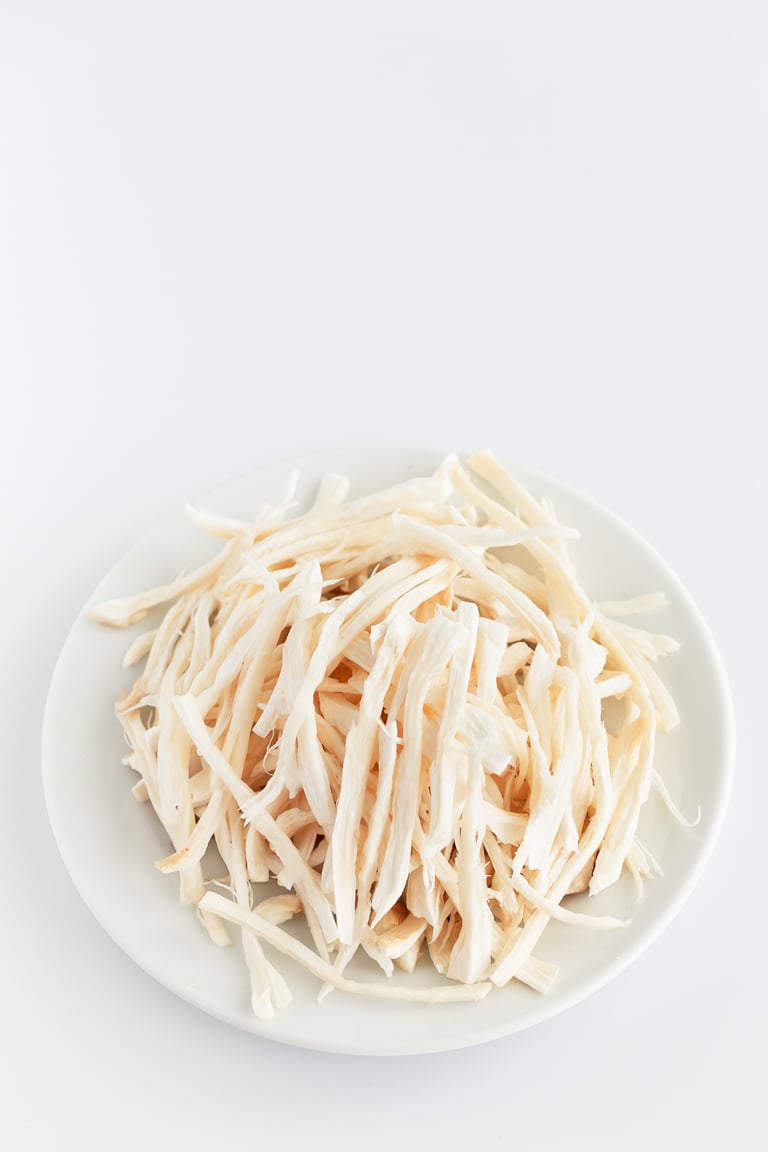 We don't have many recipes using mushrooms on the blog because I don't feel well after eating them, I'm not allergic, but they make me feel sick, so I try to avoid them.
I've been trying different types of mushrooms and I've discovered there's only one type that makes me feel sick, so we'll definitely incorporate them into our recipes because of their meaty texture and also because they're so healthy  and nutritious.
LOOKING FOR MORE SANDWICH RECIPES?
Did you make this recipe? Please leave a comment below, share it, rate it or tag a picture @simpleveganblog on Instagram and hashtag it #simpleveganblog. We'd love to see what you cook!
Print
Vegan Pulled Pork Sandwich
Author: Simple Vegan Blog
Prep: 5 mins
Cook: 10 mins
Total: 15 mins
2 1x
Main dish
Vegan, American
Servings 2 1x
Scale Tap or hover over number to scale servings
10-Ingredient vegan pulled pork sandwich, made with mushrooms instead of pork. It's super tasty, healthy, high in protein and ready in just 15 minutes!
Ingredients
4 king oyster mushrooms (7 oz or 200 g)
1 tbsp tamari or soy sauce
1/2 tsp garlic powder
1/2 tsp paprika
1/8 tsp ground black pepper
1/8 tsp cayenne powder
1/4 cup barbecue sauce (4 tbsp)
Creamy avocado slaw (optional)
2 gluten-free or whole wheat buns
Instructions
Shred the mushrooms using your hands or a fork, until you get a similar texture to classic pulled pork (see picture number 4). I prefer to use my hands, but it's up to you.
Add the mushrooms to a frying pan and sautée them with some water or oil over high heat until golden brown and all the water is evaporated. Stir frequently.
Add tamari or soy sauce, spices (garlic powder, paprika, pepper and cayenne) and barbecue sauce, stir and cook for about 5 minutes over medium-high heat or until the sauce thickens. Remove from the heat and set aside.
Toast the buns in a toaster, frying pan or the oven (optional).
To assemble each sandwich, add some creamy avocado slaw first (optional) and then the mushroom mixture. We made 3 sandwiches with this recipe because we used small buns, but you'll make 2 sandwiches if you use regular size buns.
Best when fresh, you can keep the mushroom mixture in a sealed container in the fridge for 2 to 3 days.
Notes
Recipe inspired by Marlon Doll.
If you can't find king oyster mushrooms, use any other mushrooms you have on hand.
Tamari or soy sauce can be replaced by coconut aminos or sea salt.
Add your favorite spices.
Nutrition
Serving Size: 1/2 of the recipe (without the avocado slaw)
Calories: 302
Sugar: 16.5 g
Sodium: 1248 mg
Fat: 3.2 g
Carbohydrates: 60.8 g
Fiber: 9.6 g
Protein: 10.2 g