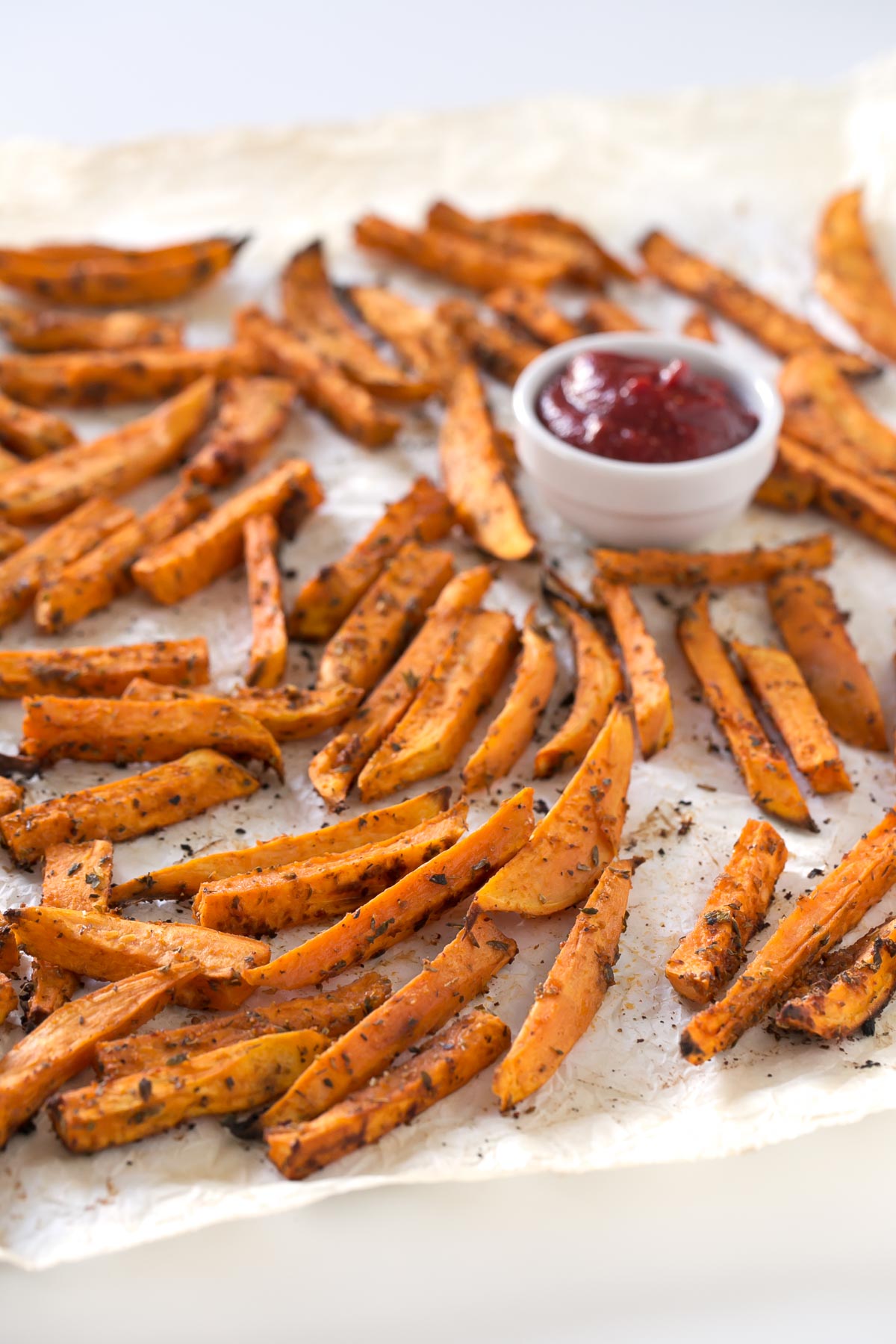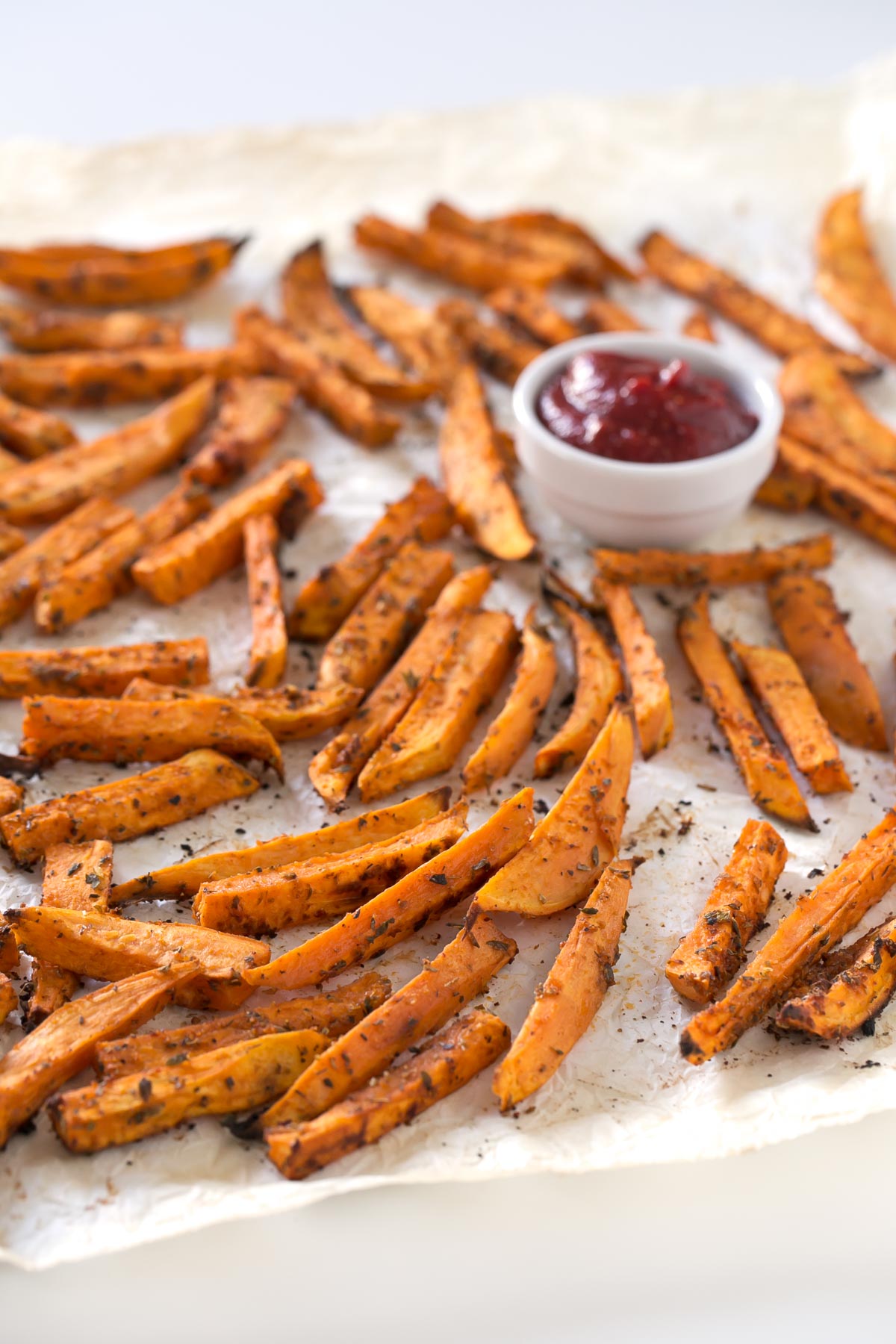 Hey there! I'm Alberto, Iosune's boyfriend (the one on the left in the first photo here).
She's got a cold, so today's post is on me. I hope you like it!
Who doesn't like fries? I love them. With ketchup, with vegan mayo, just by themselves or any other way. Today's version is healthier, made of sweet potatoes and baked, so you can eat as much as you want.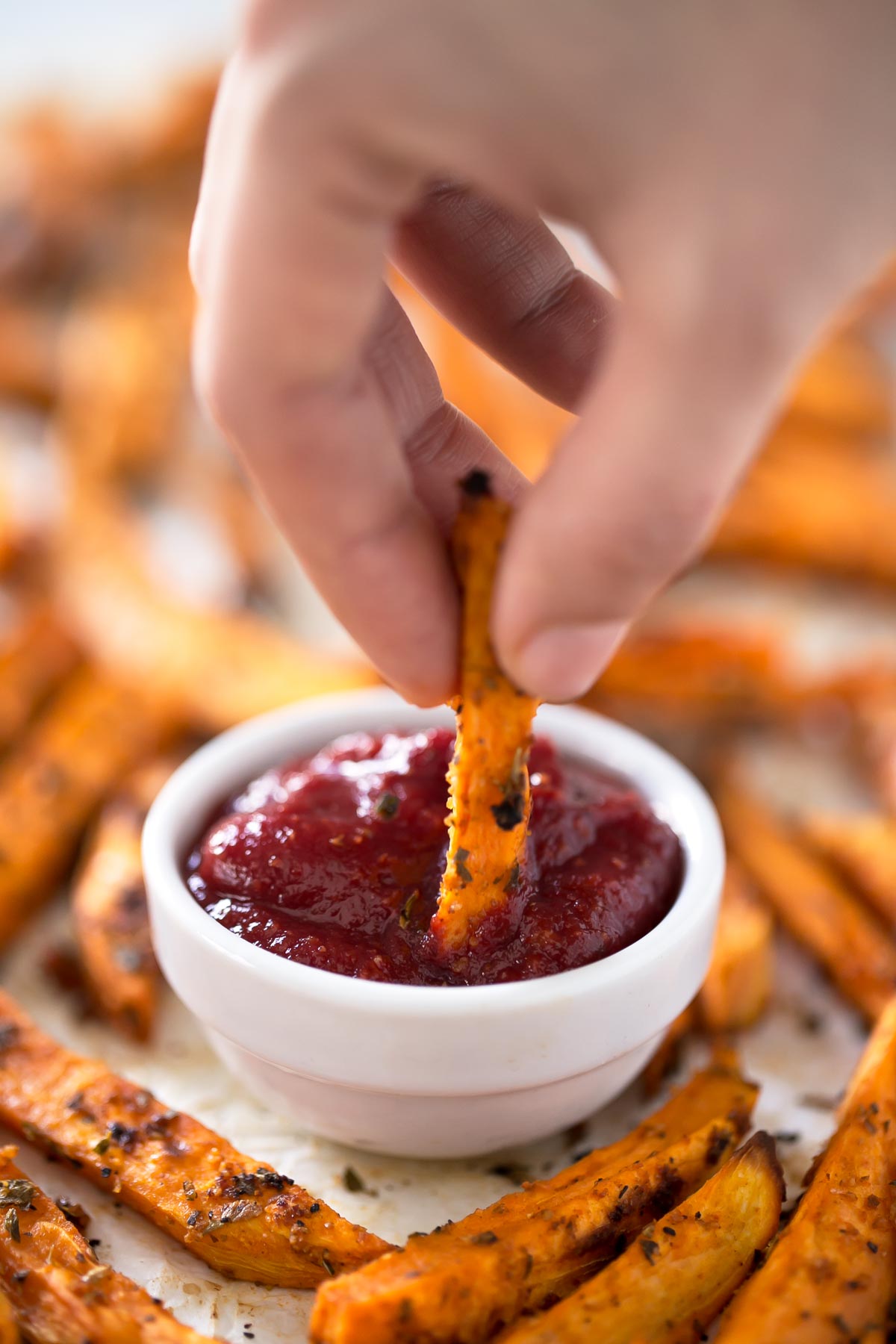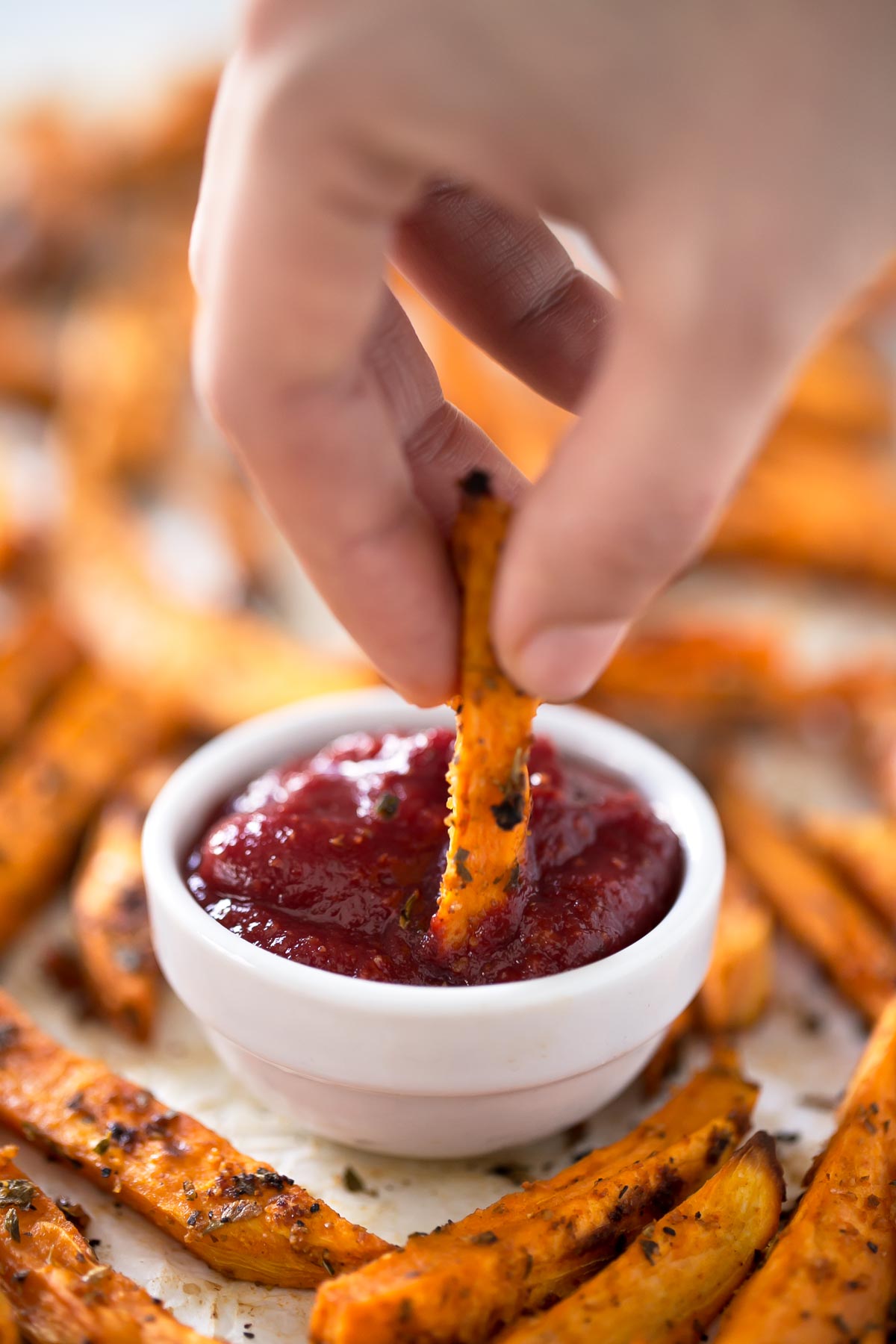 They look good, right? It's a super easy recipe (even if you've never used an oven before).
First, you need to peel the sweet potato, cut it into sticks and place them in a bowl. Then add the rest of the ingredients and mix.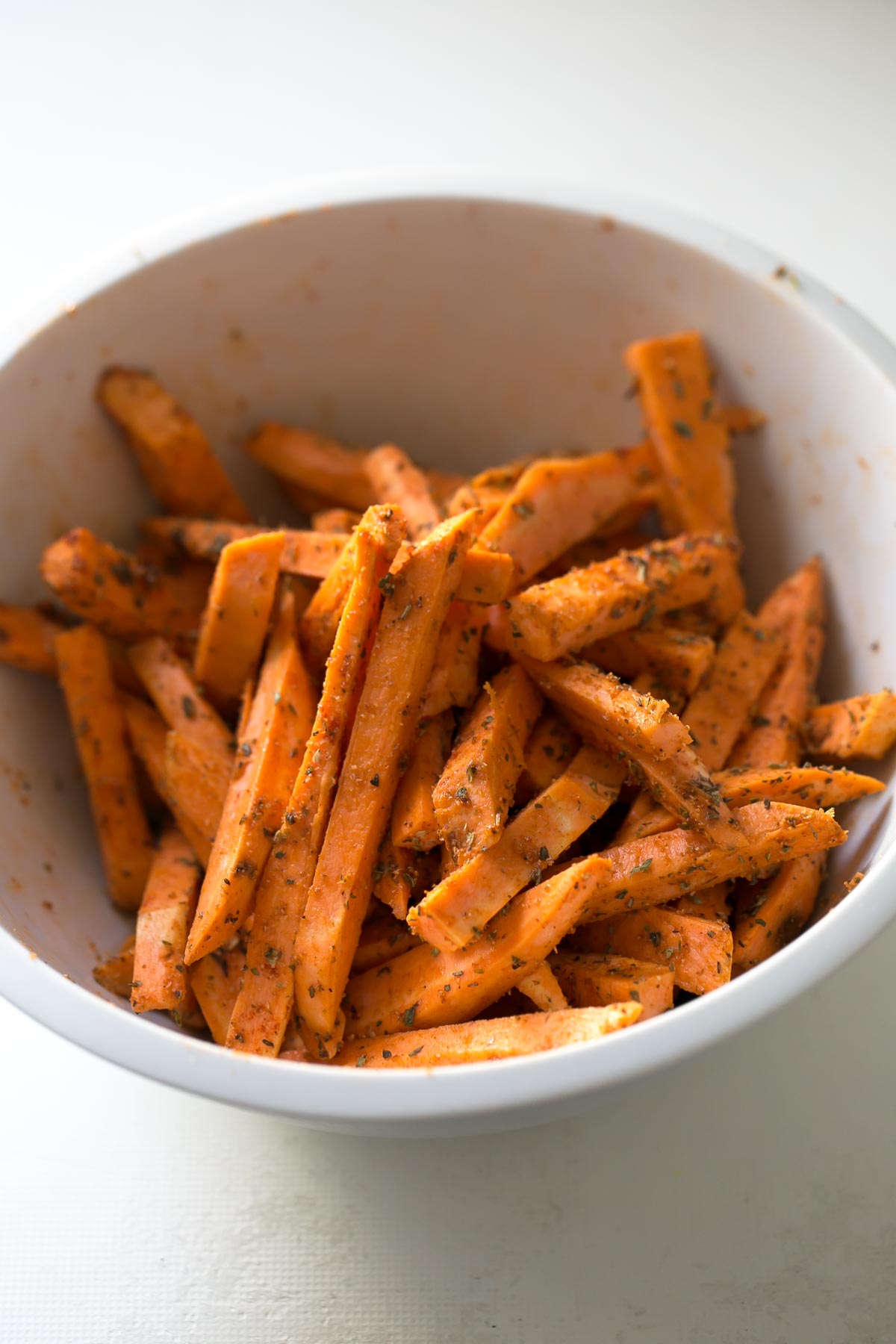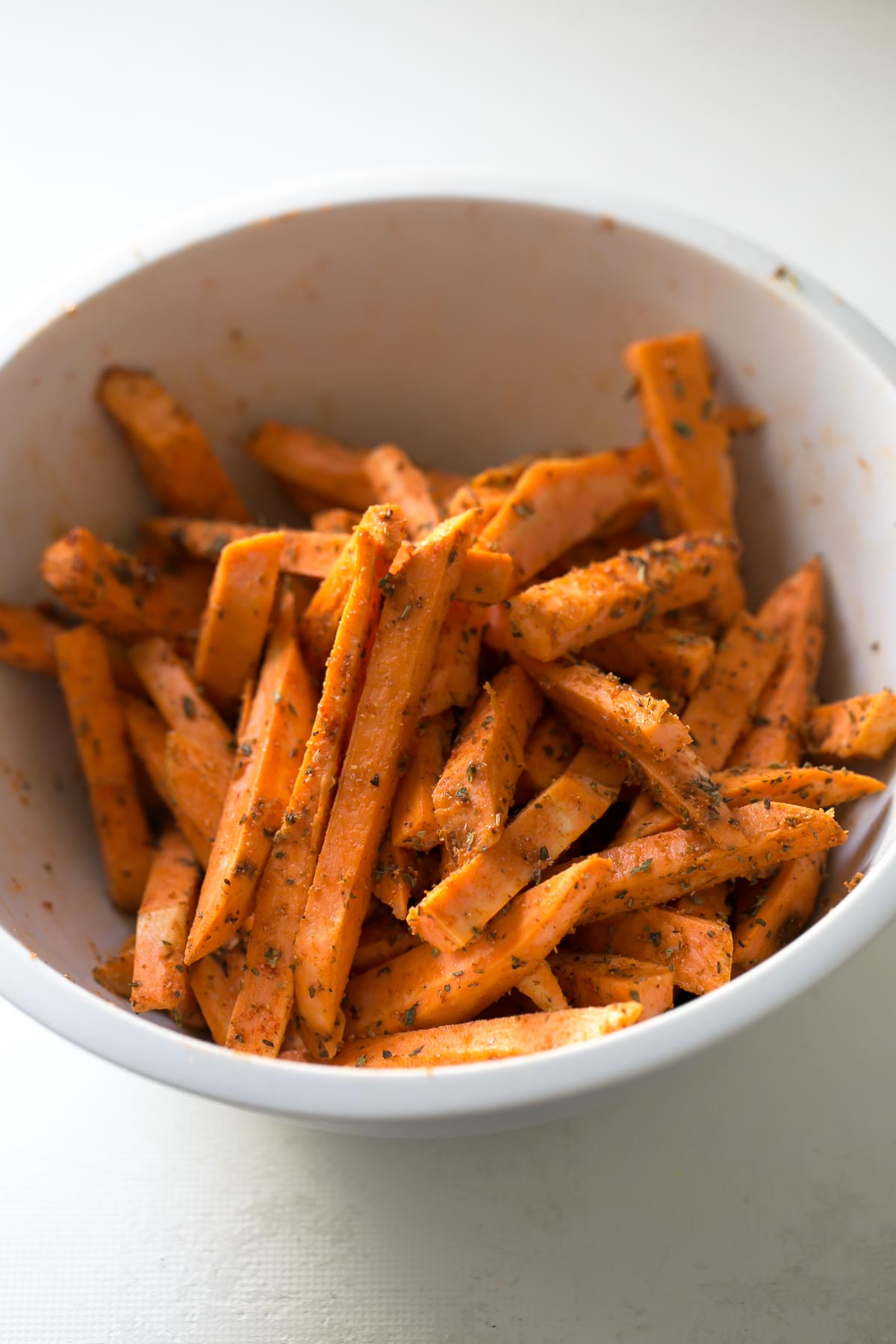 Finally, put them in a baking sheet and bake them until golden brown.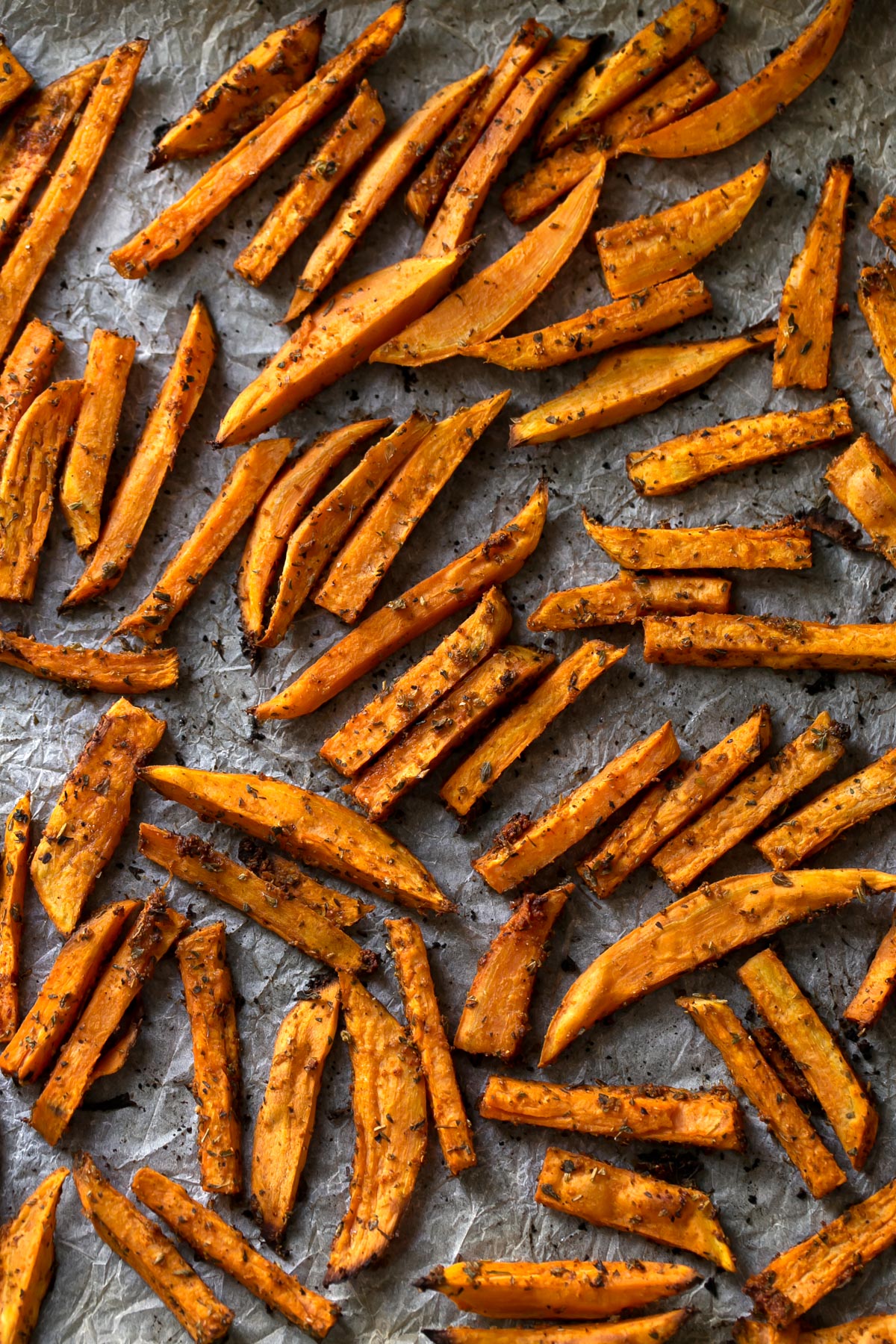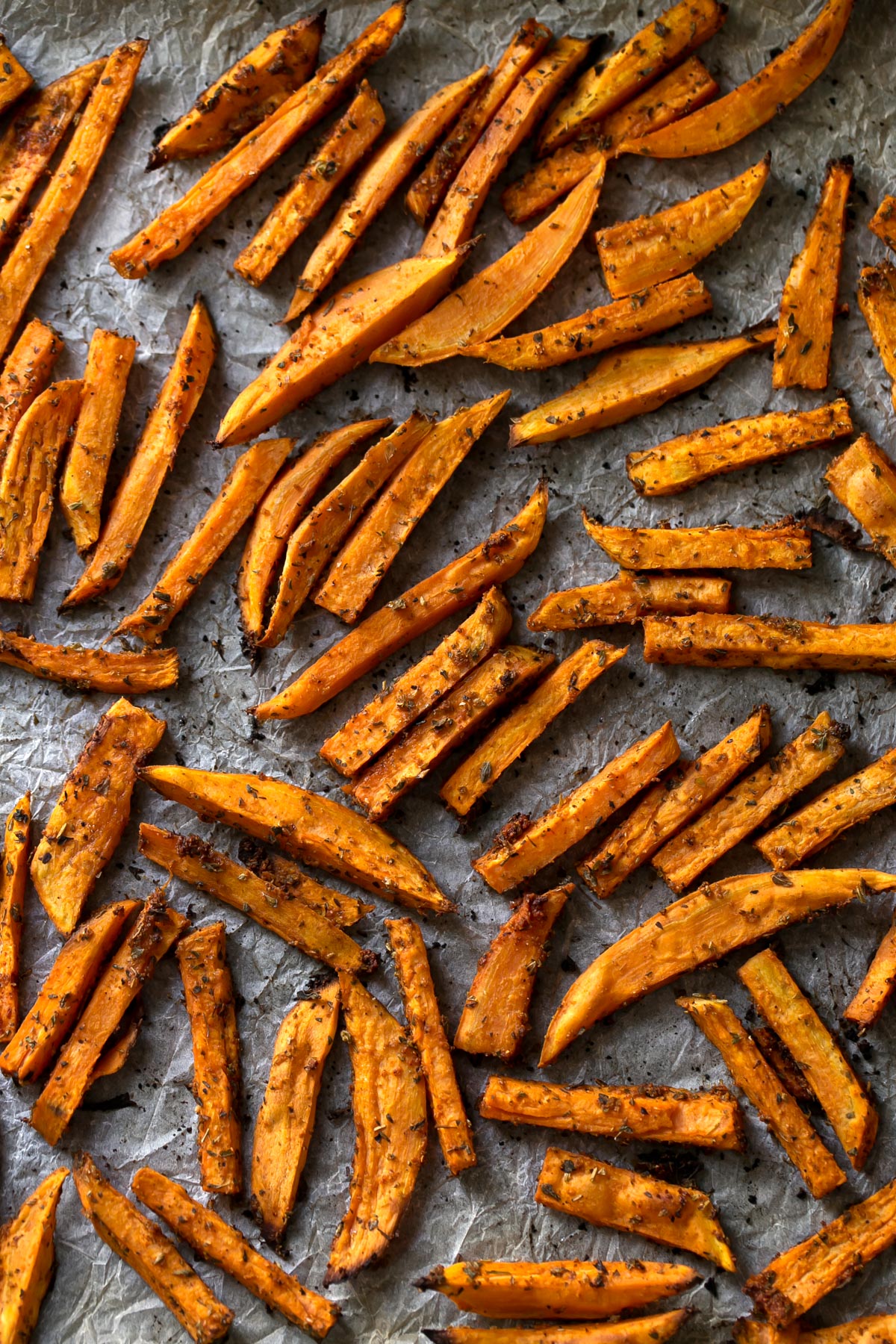 Tips:
If you want a lighter version, use water instead of oil.
In case you don't have any spices or herbs we used, you can add a different one or omit it.
If you want them very crispy, bake for another 5 minutes.
You may want to eat them with some sauce, I suggest: vegan mayo or homemade ketchup.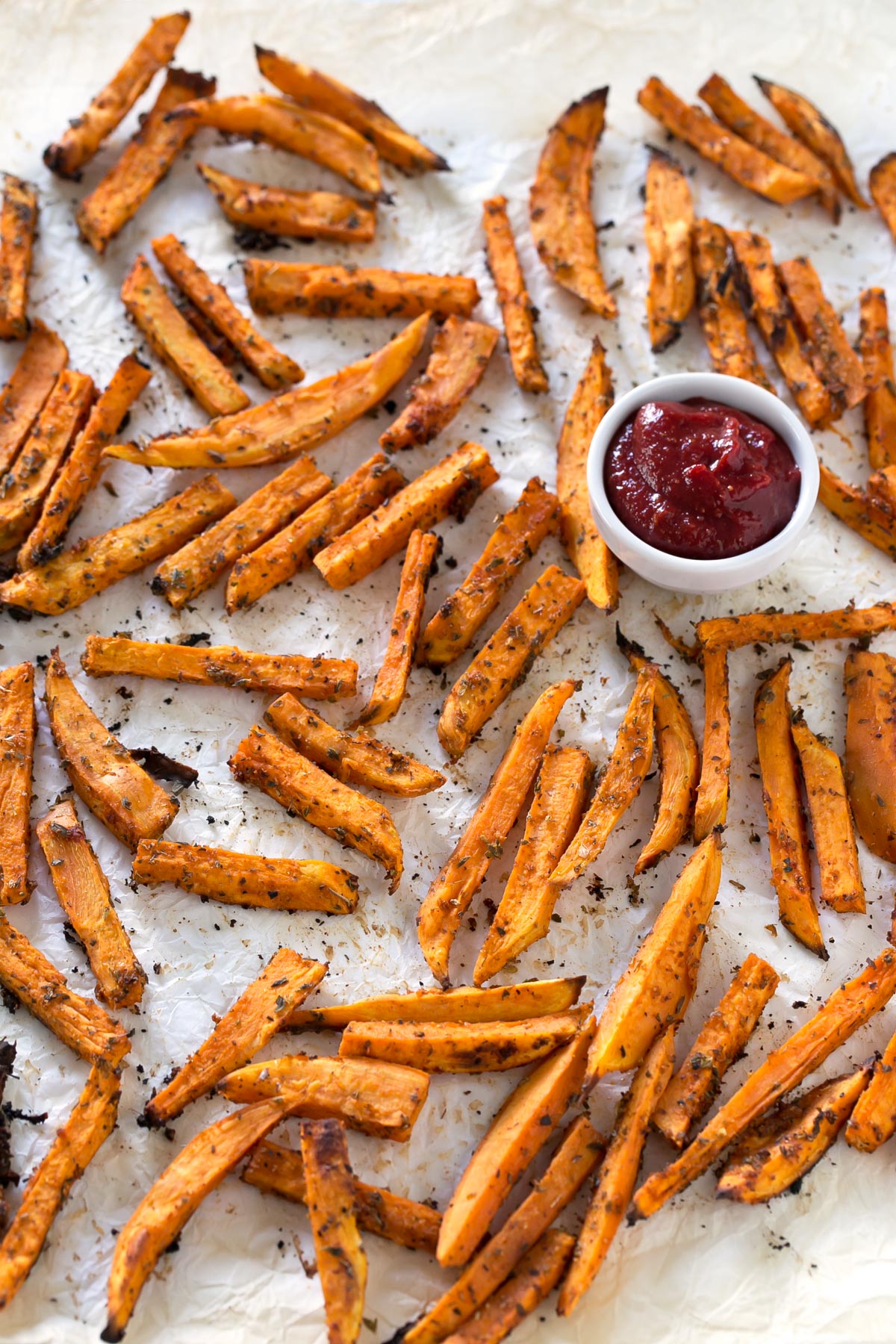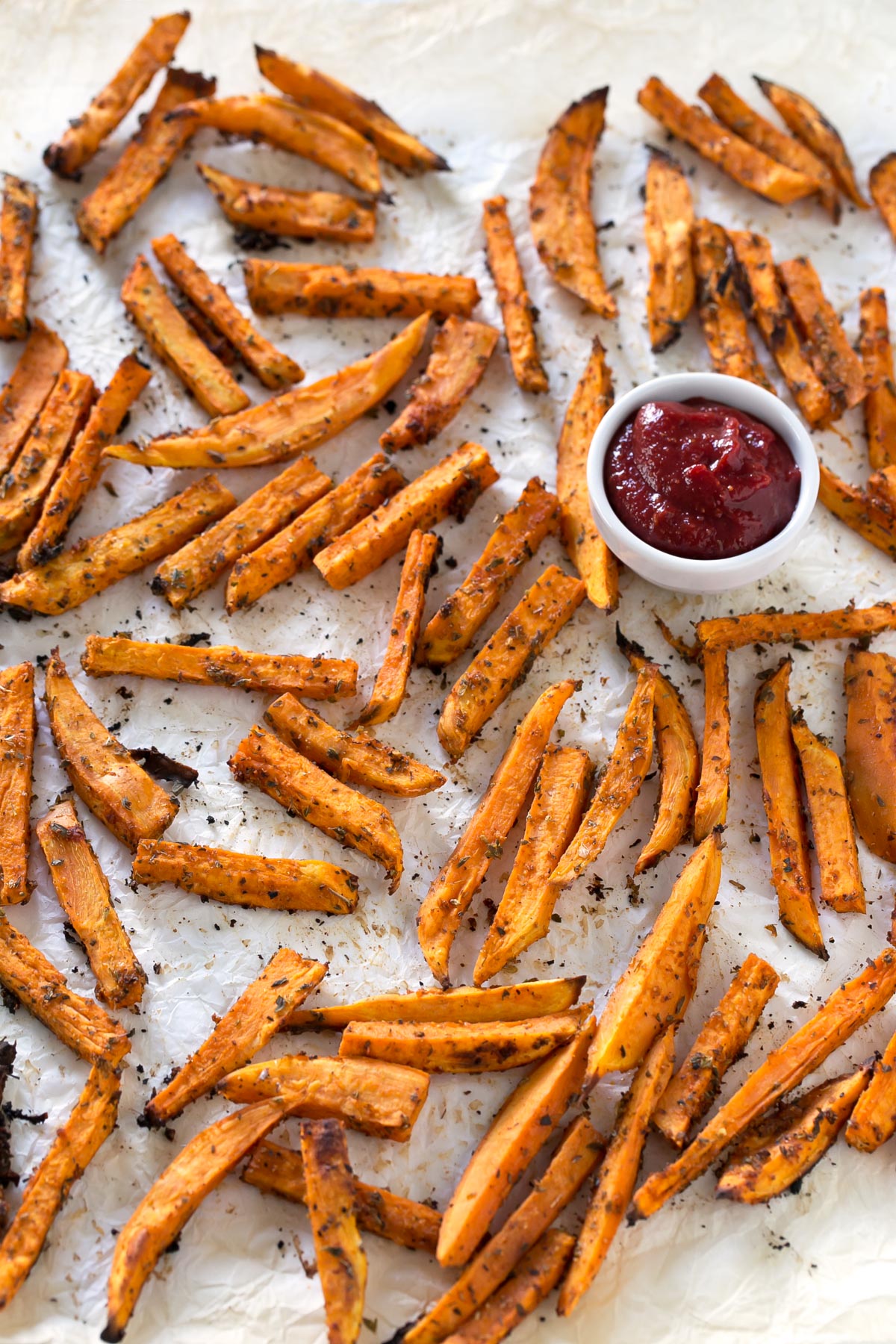 Print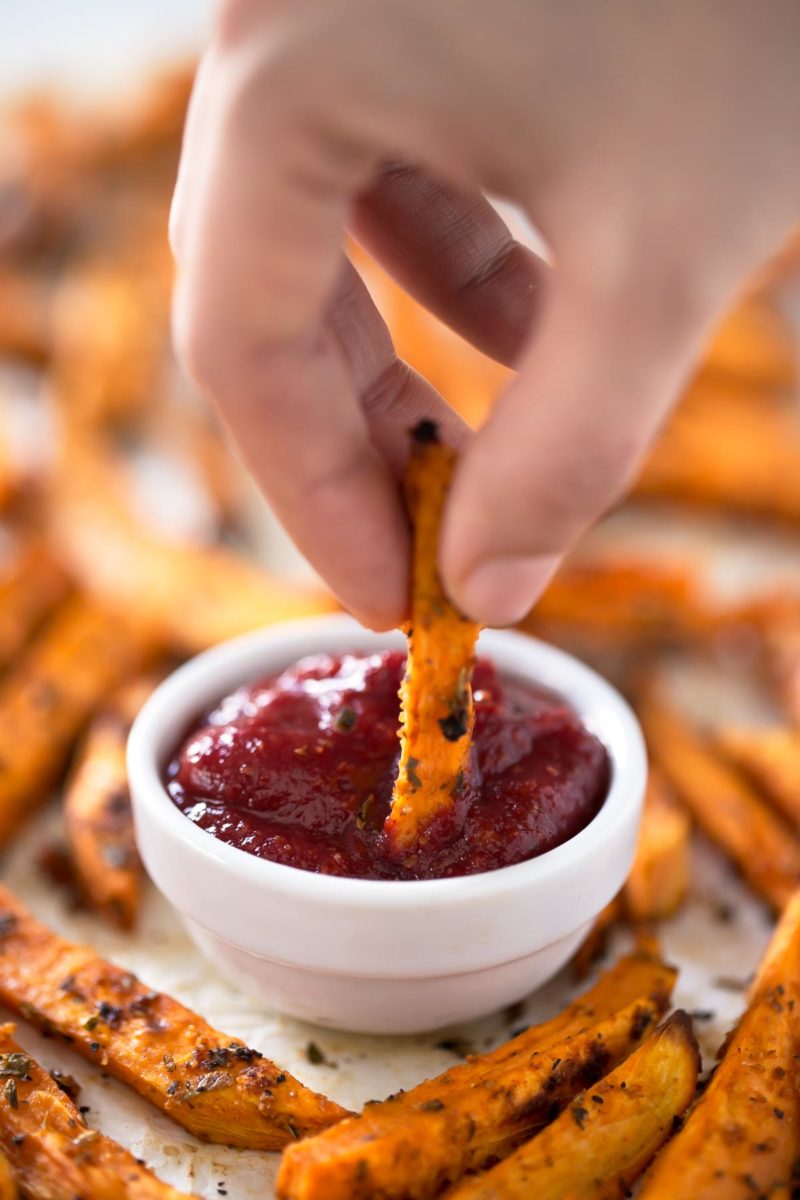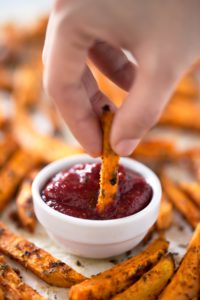 Baked Sweet Potato Fries
Author: Simple Vegan Blog
Prep: 10 mins
Cook: 20 mins
Total: 30 mins
1-2 1x
Side dish
Vegan
Servings 1-2 1x
Scale Tap or hover over number to scale servings
These baked sweet potato fries are a healthy delicious dish. They are the perfect entrée or side!
Ingredients
1 sweet potato (1 pound or 450 g)
1 tbp extra virgin olive oil
2 tsp dried oregano
2 tsp onion powder
1 tsp garlic powder
1 tsp ground cumin
1 tsp sweet paprika
1/2 tsp sea salt
1/8 tsp ground black pepper
Instructions
Preheat the oven to 390ºF or 200ºC.
Peel the sweet potato (optional) and cut it into sticks.
Place the sweet potato sticks and the rest of the ingredients in a bowl and mix them until well combined.
Place them onto a baking sheet and bake them for about 20 minutes or until golden brown.
Nutrition
Serving Size: 1/2 of recipe
Calories: 277
Sugar: 9.8 g
Sodium: 556 mg
Fat: 7.3 g
Saturated Fat: 1 g
Carbohydrates: 50.2 g
Fiber: 8.2 g
Protein: 4.5 g