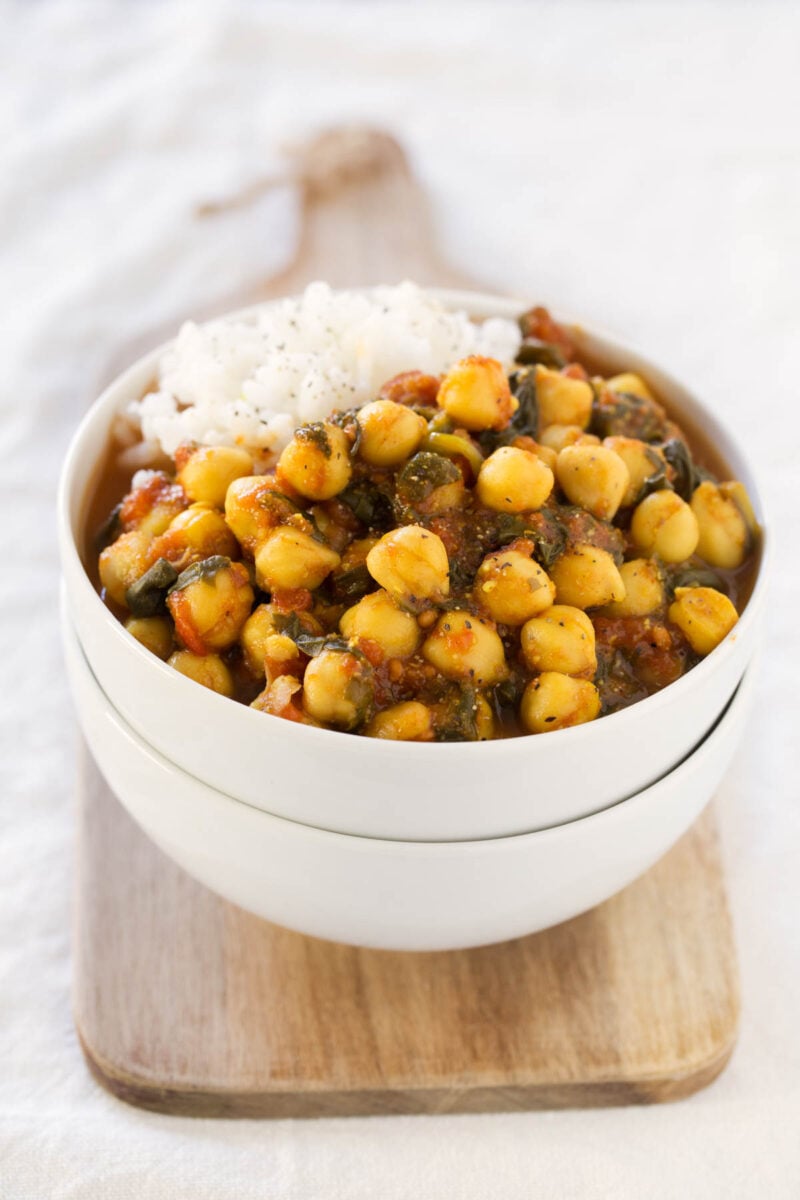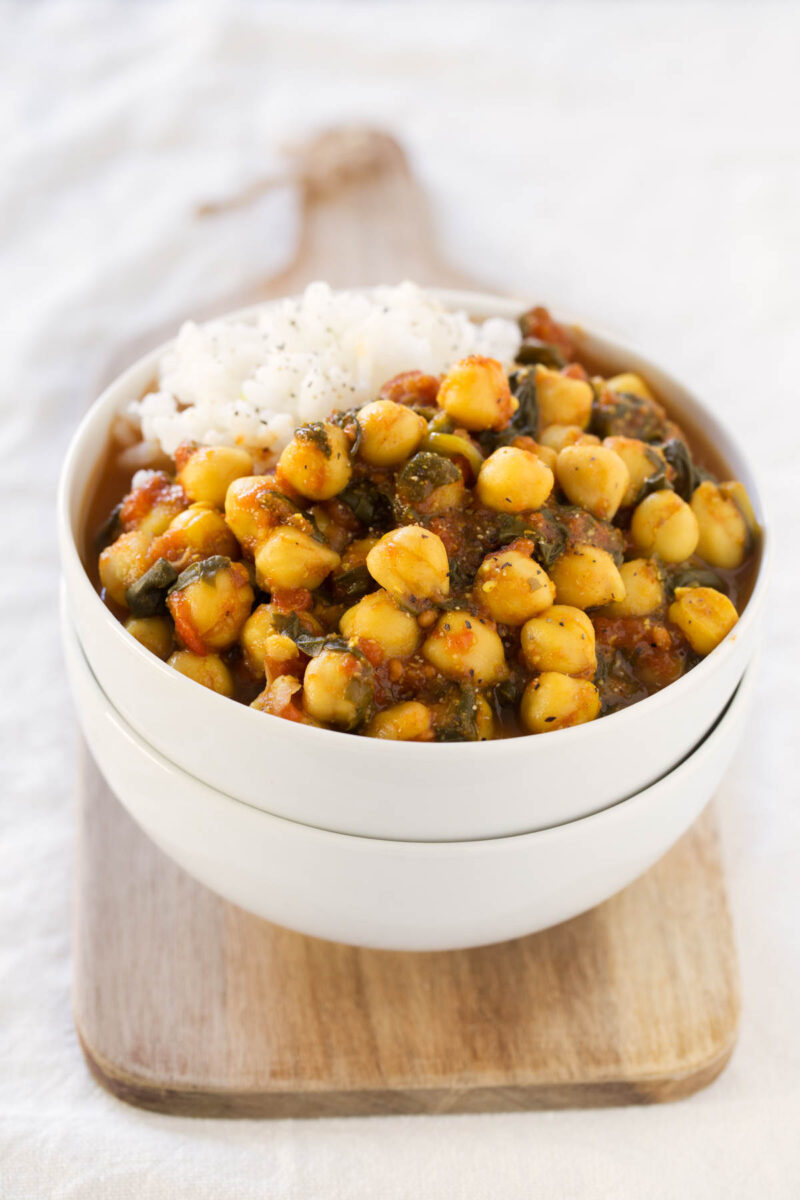 Spinach with chickpeas is a popular recipe on the blog and it's also a popular tapa here in Seville, we usually eat it and some salmorejo when we have to eat in a non-vegan restaurant with friends or family, you can find them in almost every place here in Seville, although salmorejo is usually served with some ham and chopped boiled eggs on top, so be careful if you're vegan and ask for the salmorejo without any toppings.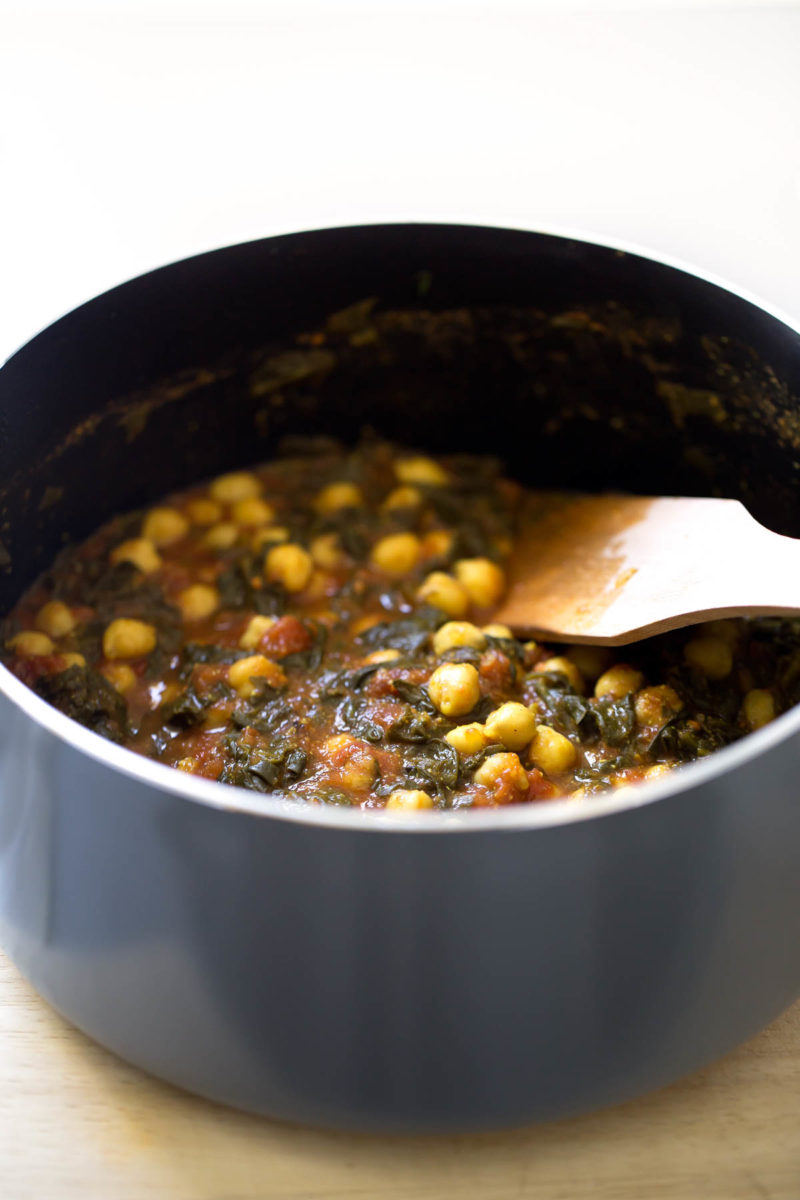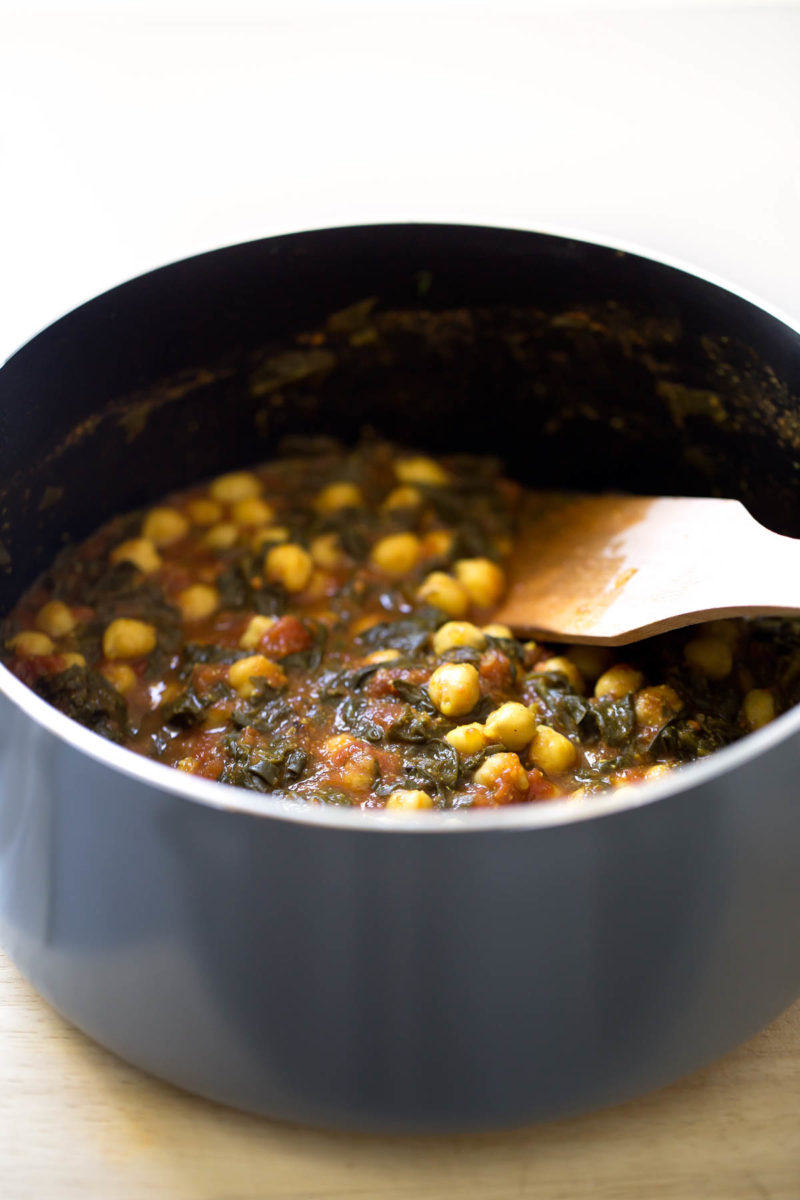 Besides, spinach with chickpeas is one of my favorite legume dishes, so when I saw this recipe for the first time I knew I had to give it a try. It's quite spicy because is from India and is also made with tomatoes unlike the Spanish version. We don't use any oil to make it, but it's up to you, add some healthy fat if you want.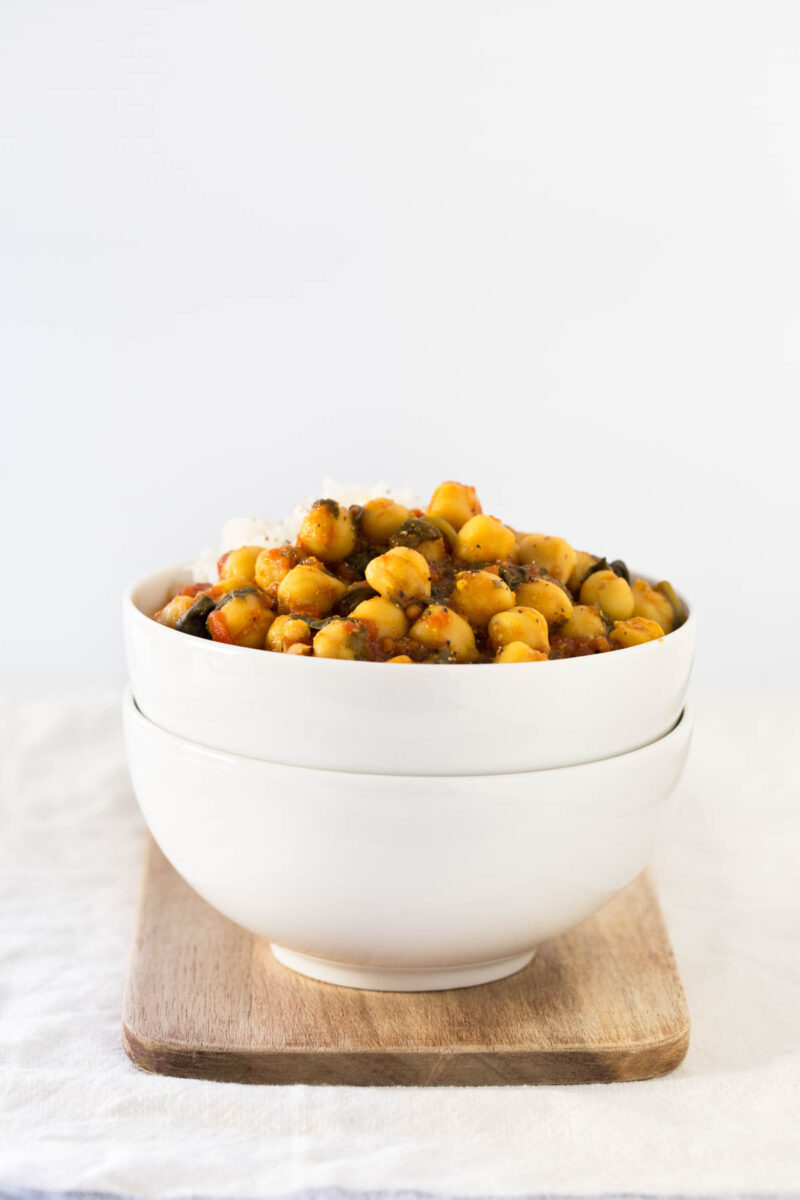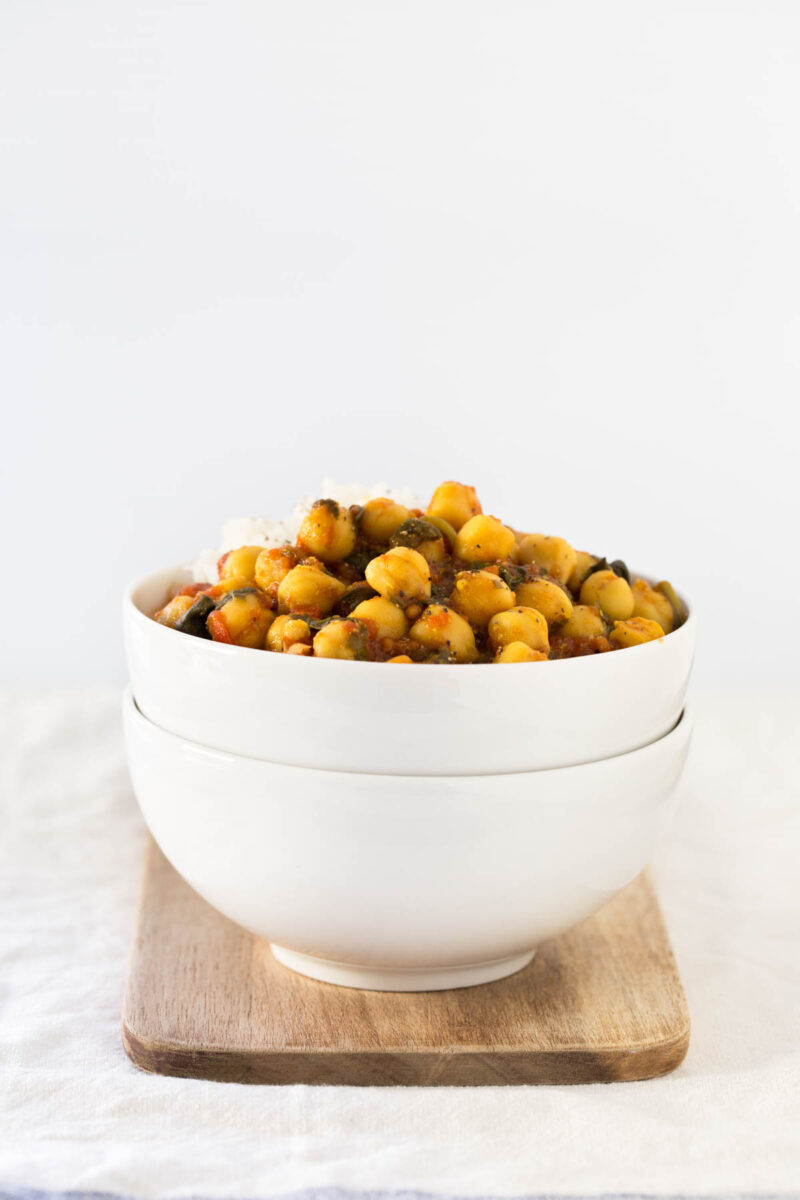 We LOVE Indian food and we'd like to travel to India next year. We've eaten at some Indian restaurants in different European cities and some of them were amazing, but other were incredibly spicy for us, so we don't know if we're going to enjoy the food there. What do you think? Have you ever been to India? Did you enjoy the food?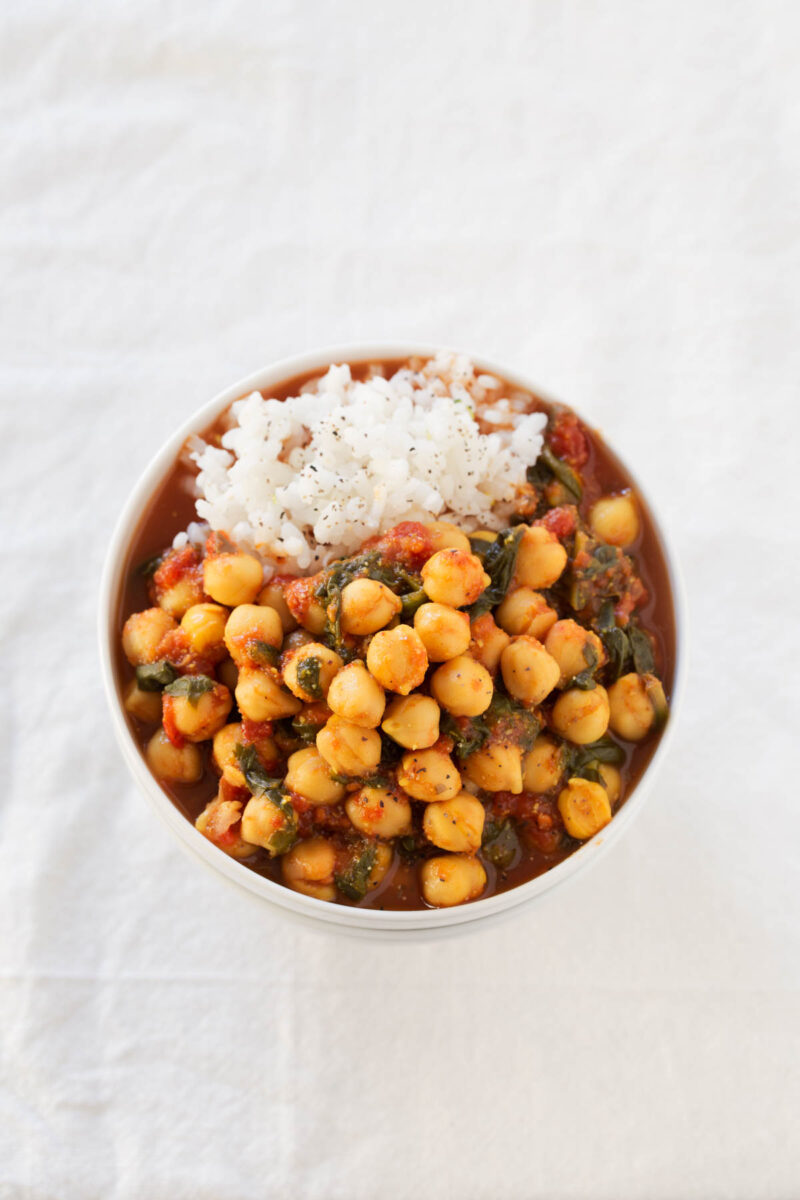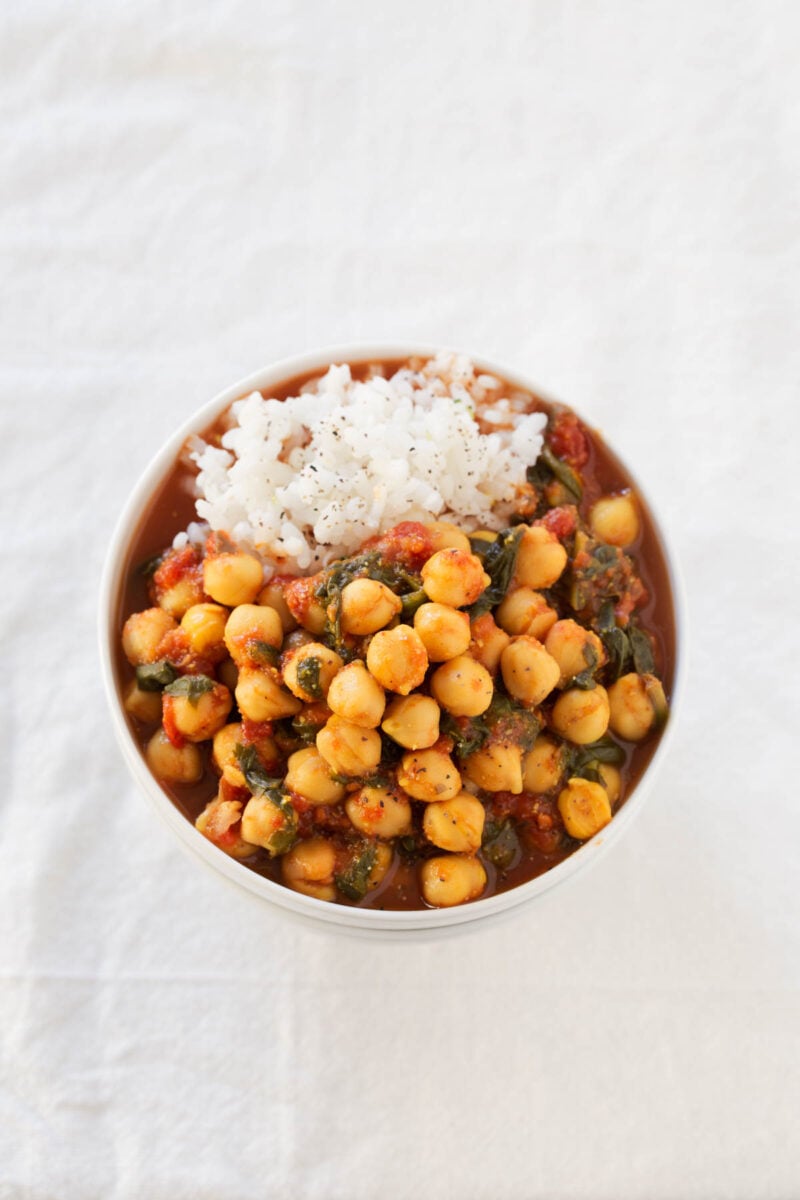 Tips:
Feel free to use fresh tomatoes. Chop them and add more water if needed.
Use any spices, legumes, greens or ingredients you want.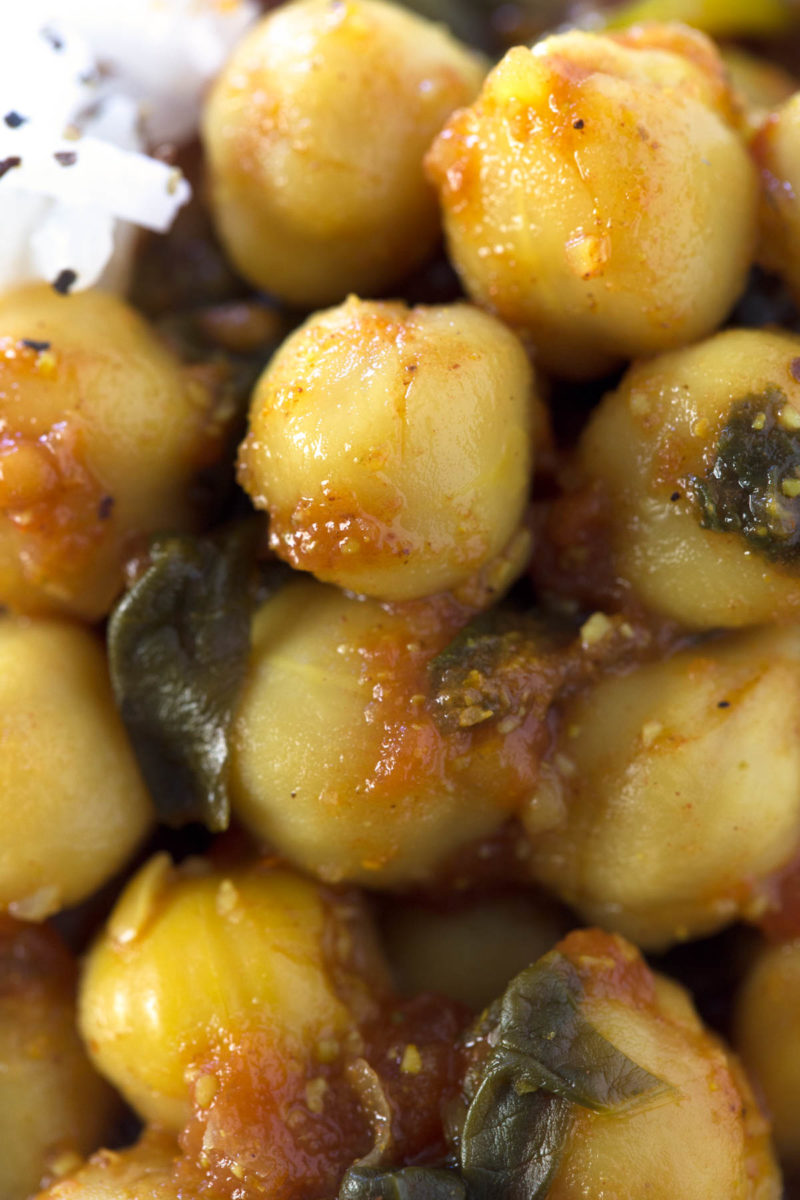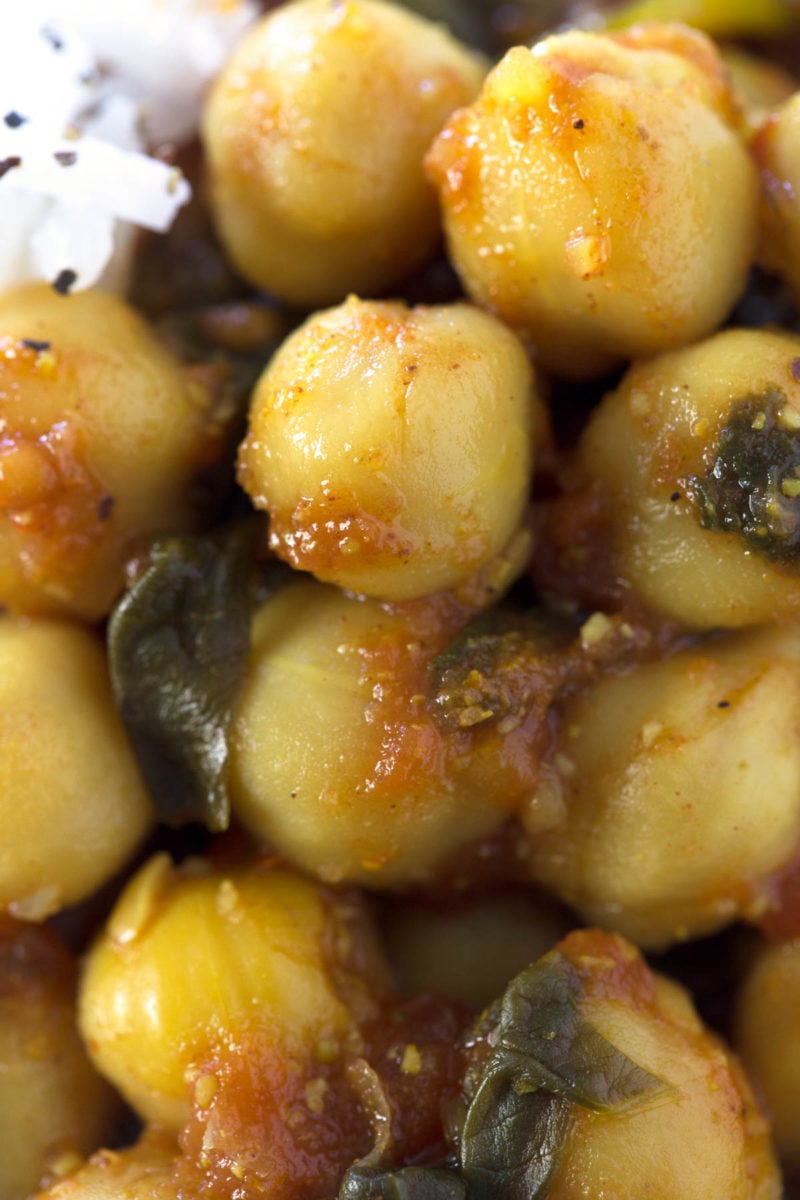 Print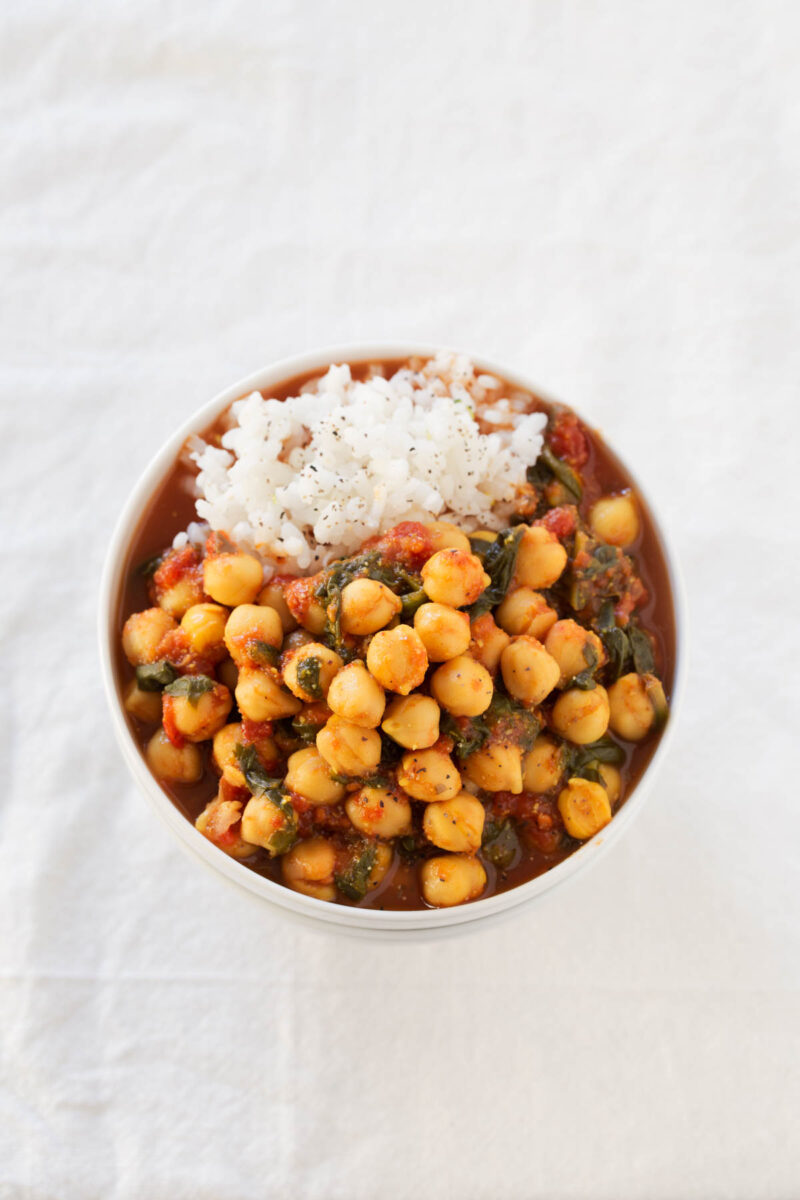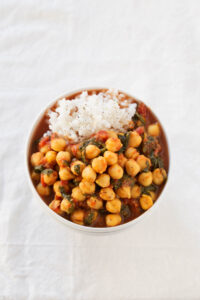 Chole Palak (Spinach with Chickpeas)
Author: Simple Vegan Blog
Prep: 10 mins
Cook: 20 mins
Total: 30 mins
2 1x
Main dish
Indian
Servings 2 1x
Scale Tap or hover over number to scale servings
Chole Palak is an Indian recipe made with spinach and chickpeas. It's quite spicy, but so delicious. Besides, we've made an oil-free version.
Ingredients
2 14-ounce cans chopped tomatoes (800 g)
2 tsp ground cumin
1 tsp garlic powder
1 tsp onion powder
1/2 tsp ginger powder
1/2 tsp turmeric powder
1/2 tsp ground cinnamon
1/4 tsp salt
1/8 tsp cayenne powder
1/8 tsp ground black pepper
1 10-ounce package fresh spinach (300 g), finely chopped
1 cup water (250 ml)
1 15-ounce can chickpeas (400 g), drained and rinsed
Instructions
Place the chopped tomatoes and all the spices in a large pot and bring it to a boil, then cook over medium-high heat for about 5 minutes, stirring occasionally.
Add the spinach and the water and cook for about 5 minutes more.
Add the chickpeas and cook for another 5 minutes. Add more water if needed.
We serve this dish with some basmati rice, but it's up to you.
Keep it in the fridge in a sealed container for up to 4 days.
Nutrition
Serving Size: 1/2 of the recipe without rice
Calories: 294
Sugar: 10.9 g
Sodium: 1369.2 mg
Fat: 6 g
Saturated Fat: 0.7 g
Carbohydrates: 50.2 g
Fiber: 20.6 g
Protein: 17.9 g