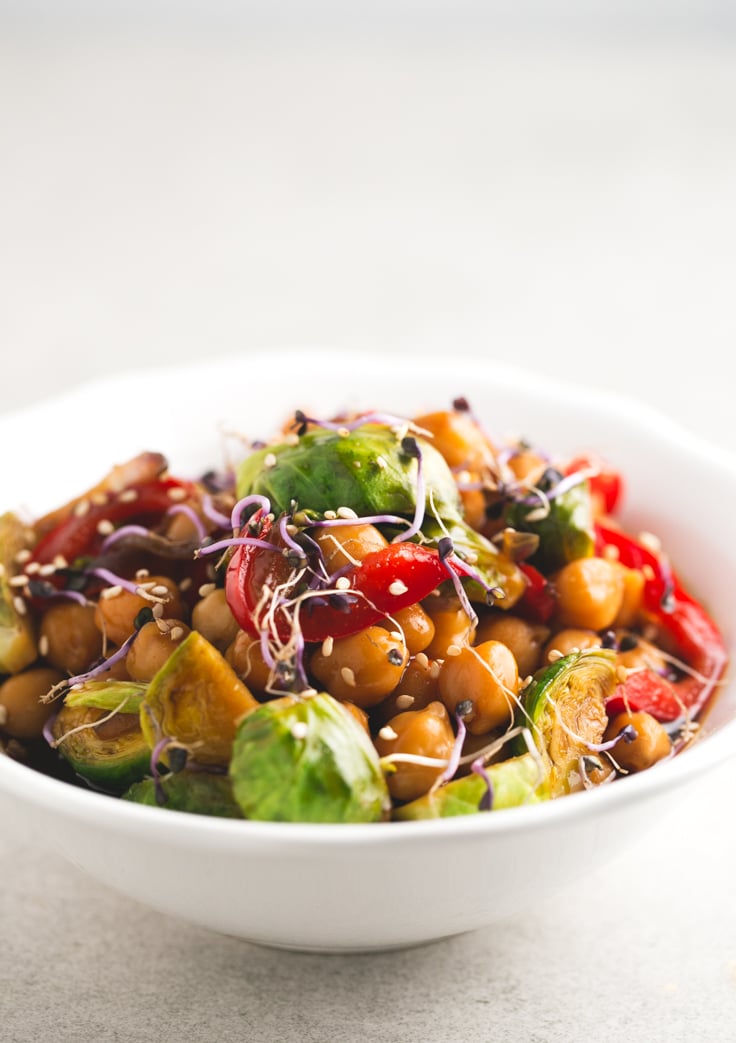 I try to eat legumes at least 3 times a week and chickpeas are my favorite one. Although I could live on hummus or falafel, I'm always trying new recipes and one day I tried to use them instead of the rice or noodles I usually used to make my stir-fry recipes and this amazing dish came to life!
I use different veggies every time I make it, depending on the season, what I've got on hand or what I'm craving (love my vegan food so much!). As I always say, don't be afraid to change our recipes, especially the savory ones, they work most of the times. ?
Are you joining the 7-Day Smoothie Challenge? We've got 7 delicious smoothie recipes just for you! The challenge ends next Sunday, so hurry up!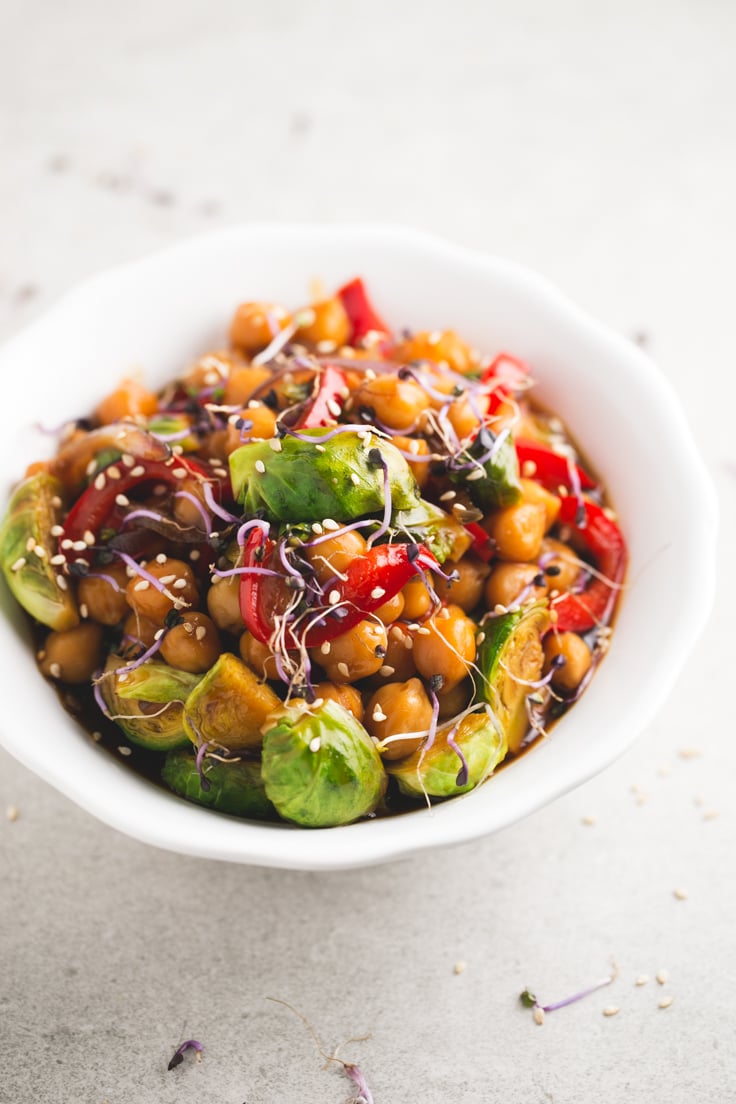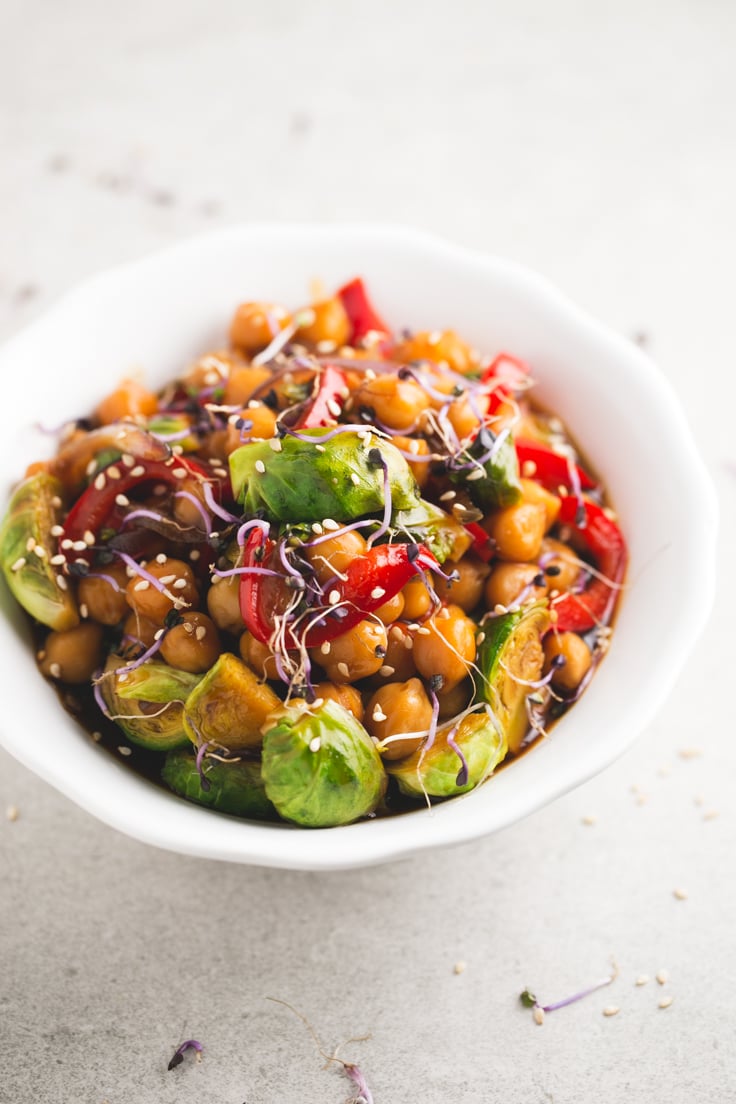 Tips:
Feel free to use rice, pasta or any other cereal or legume instead the chickpeas.
You can also use other sauces like tamari or soy sauce, sweet and sour sauce, or any other you've got on hand.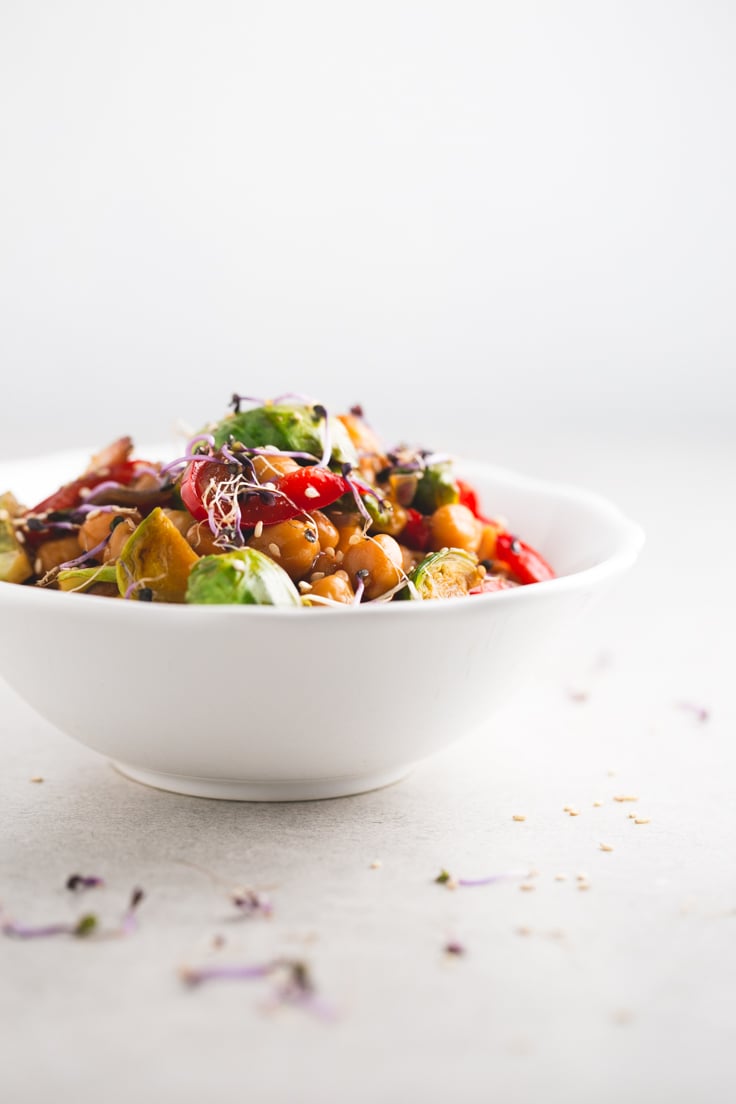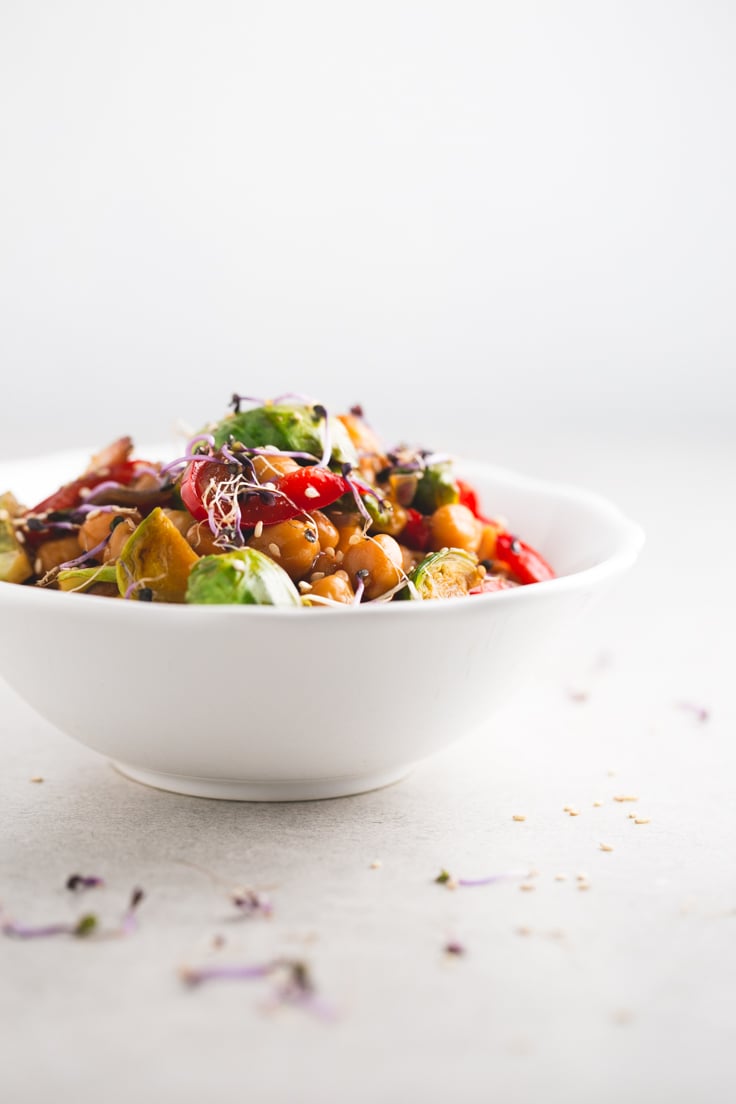 Print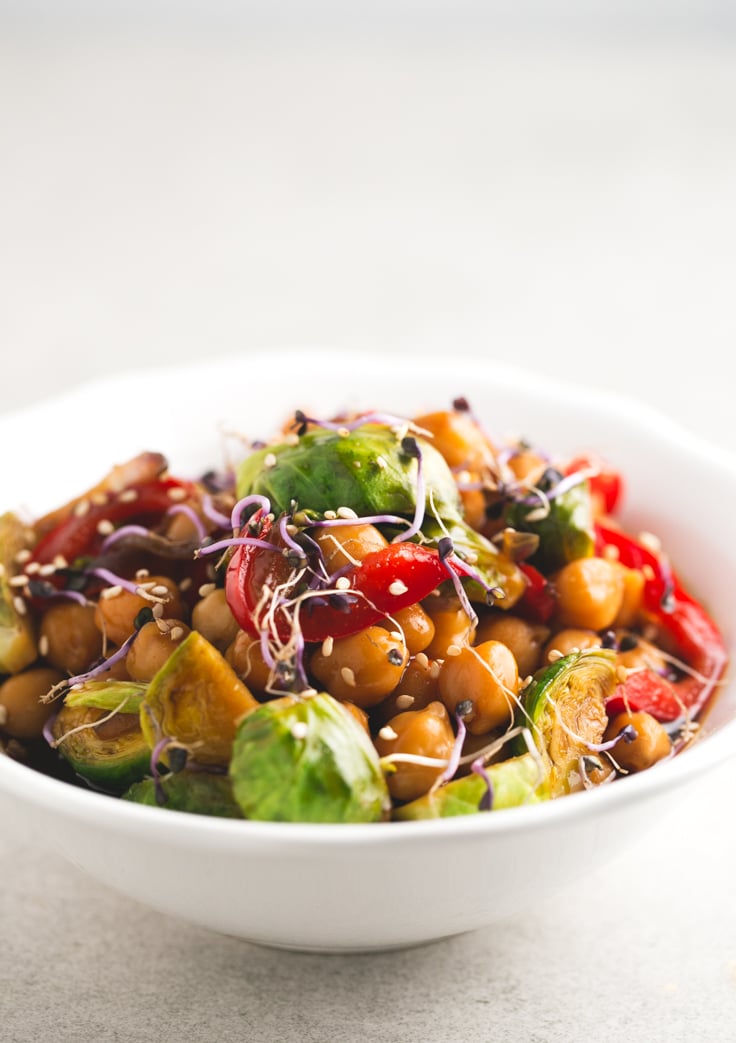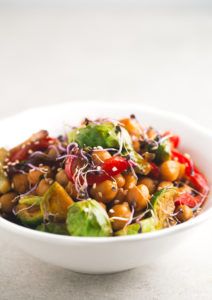 Chickpea and Vegetable Stir Fry
Author: Simple Vegan Blog
Prep: 5 mins
Cook: 10 mins
Total: 15 mins
2-4 1x
Main dish
Vegan, Asian
Servings 2-4 1x
Scale Tap or hover over number to scale servings
Have you ever tried to make a stir-fry recipe using chickpeas? I used rice or noodles before, but I'm in love with this chickpea and vegetable stir-fry now.
Ingredients
1/2 red onion, julienned
1/2 red bell pepper, julienned
8 Brussels sprouts, quartered
1 15-ounce can chickpeas, drained (400 g)
Sesame seeds (optional)
For the sauce:
1/2 cup water
1/4–1/2 cup soy sauce or tamari
2 tbsp coconut or cane sugar
2 tsp cornstarch
Sriracha sauce to taste
Instructions
Pour some boiling water into a wok and cook the veggies over high heat for 1 to 2 minutes. Drain them and set aside.
Place all the ingredients of the sauce in the wok and cook them over medium-high heat for 5 minutes or until the sauce thickens.
Add the veggies and the chickpeas and cook over medium-high heat for another 2 minutes.
Serve with some sesame seeds on top.
Notes
Nutritional info has been calculated by using 1/4 cup of soy sauce. Sriracha sauce is not included.
Nutrition
Serving Size: 1/4 of the recipe
Calories: 234
Sugar: 4.4g
Sodium: 1209mg
Fat: 1.3g
Saturated Fat: 0.2g
Carbohydrates: 32.9g
Fiber: 6.5g
Protein: 7.6g
DID YOU MAKE THIS RECIPE?
Please leave a comment below or tag a picture #simpleveganblog. We'd love to see what you cook!