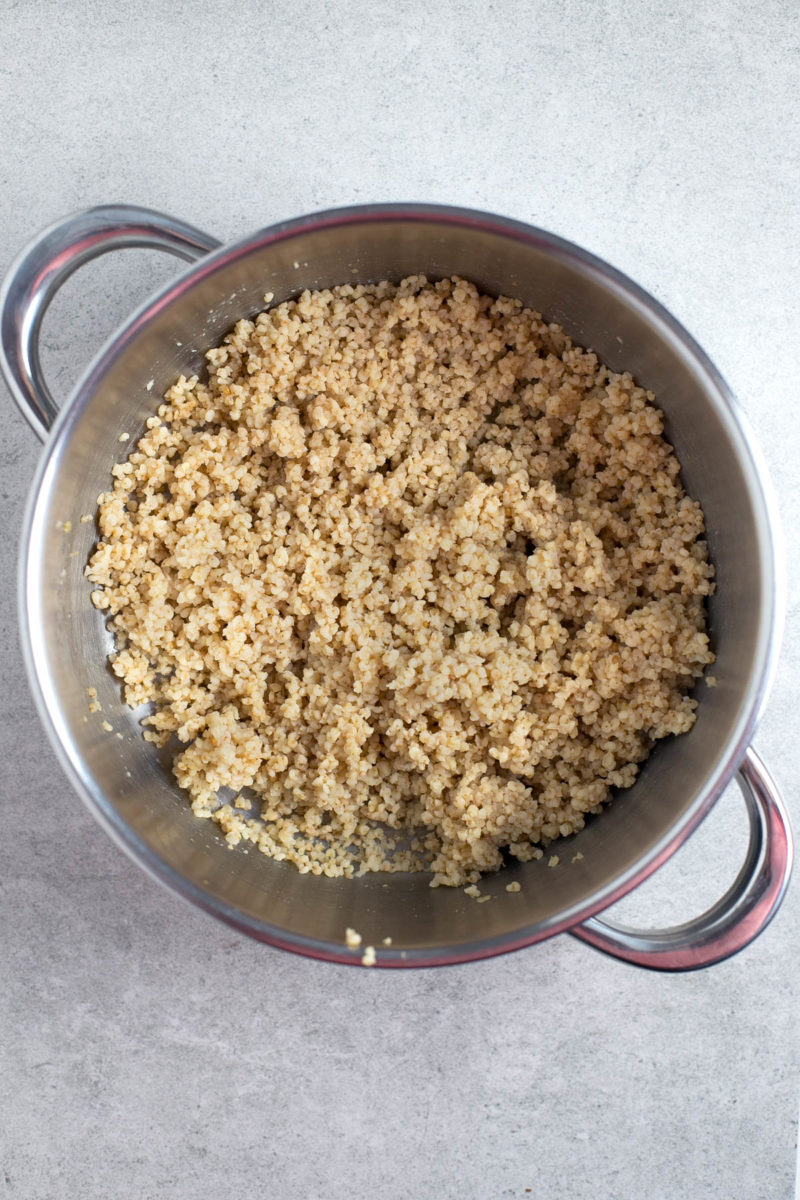 I tried millet for the first time when I was living in Cologne. I ordered a super healthy bowl with millet and some raw and cooked veggies at a vegan restaurant and I fell in love with this amazing grain, so I bought it immediately. When I cooked it at home I didn't like it, but since I've learnt how to cook it, I eat it very often.
If you don't know how to use millet, you can cook the same recipes you make using rice or quinoa: salad, stir-fry, casserole, porridge, desserts, whatever you want!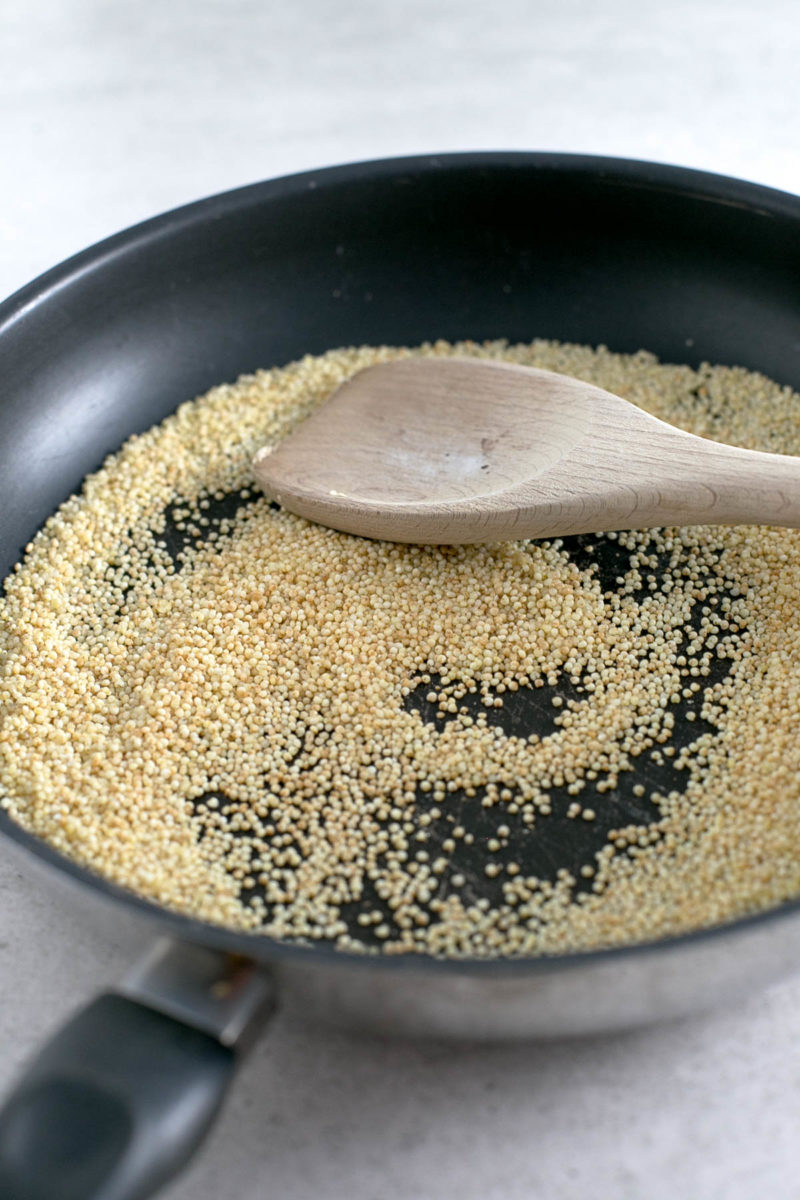 Tips:
If you use vegetable broth instead of water, your millet will be tastier.
I love tamari, but you can also add soy sauce (it's not gluten-free) or any type of salt you like.
This recipe is so simple, but you can add lemon juice, apple cider vinegar, herbs, spices or any ingredient you love to enhance the flavor.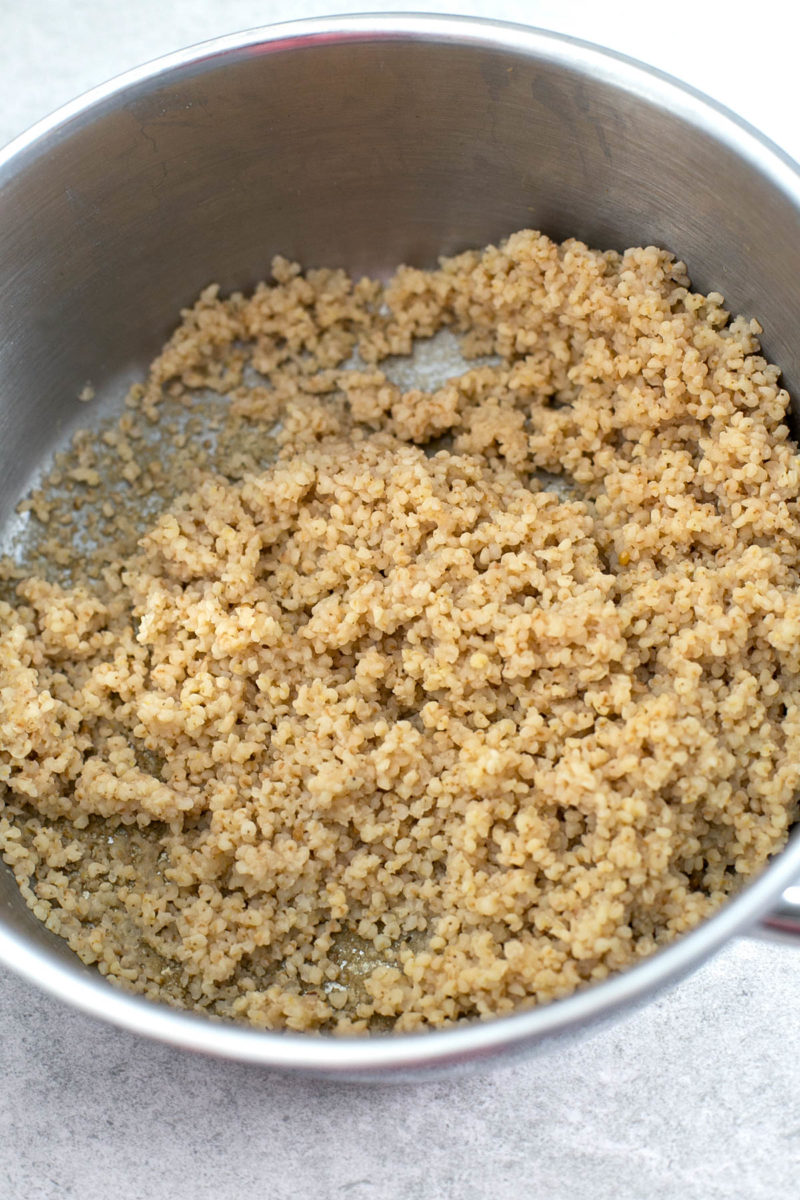 Print
How To Cook Millet
Author: Simple Vegan Blog
Prep Time: 5 mins
Cook Time: 20 mins
Total Time: 25 minutes
Yield: 2 1x
Category: How-To
Cuisine: Vegan
How to cook millet. It's so easy, you just need water, millet and tamari. Feel free to add your favorite ingredients to enhance the flavor.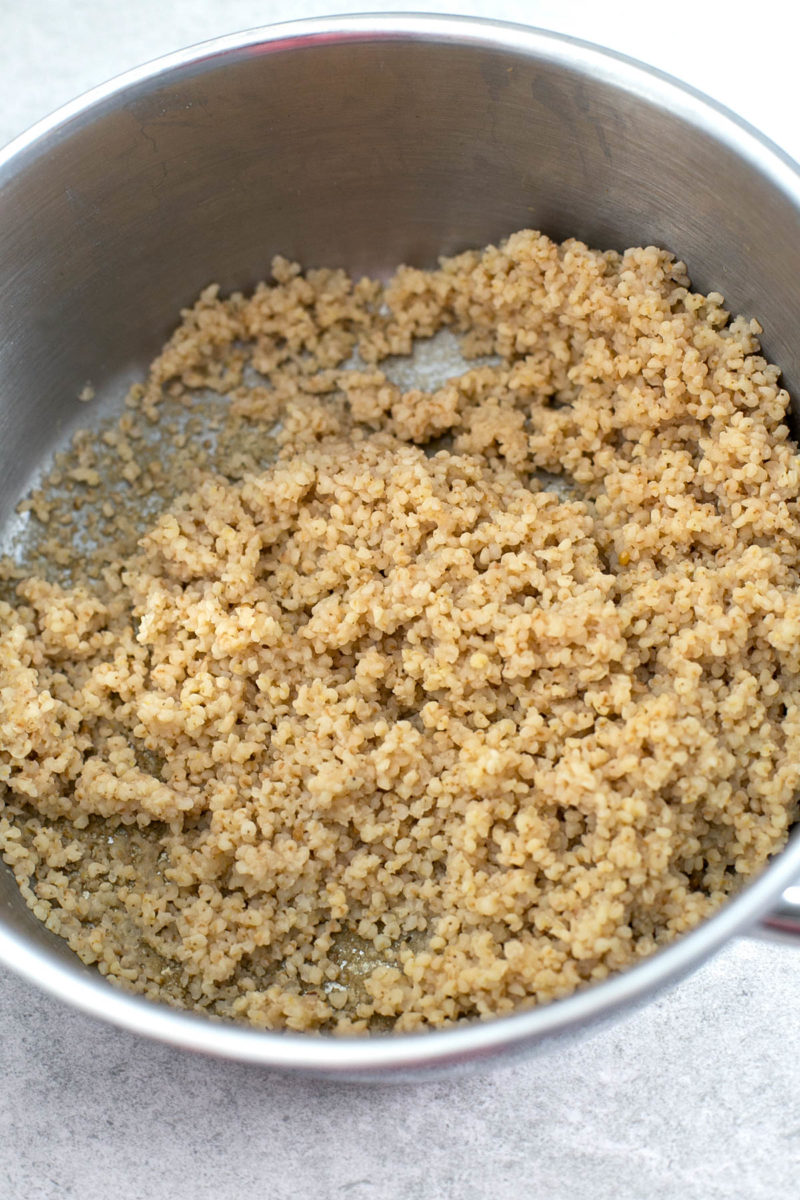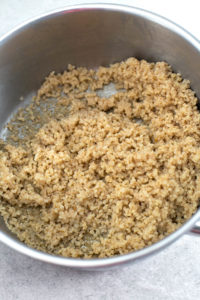 Ingredients
1/2 cup millet (100 g)
1 1/2 cups water (375 ml)
1 tbsp tamari or soy sauce
Instructions
Soak the millet overnight or for at least 4 hours. This step is optional, but I like to soak my grains because they usually contain phytic acid and it binds minerals in the digestive tract. Besides, when you soak your grains, they're easier to digest and this also reduces the cooking time.
Drain and rinse the millet and toast it in a skillet over high heat until it starts to golden brown to enhance the nutty flavor of this gorgeous grain. Stir frequently.
Place the millet and the water in a saucepan and bring the water to a boil. Then add the tamari or soy sauce and stir.
Cover and simmer gently for 10 to 15 minutes or until all of the water is absorbed. If you are cooking millet for the first time, use only 1 cup of water (250 ml) and when it's absorbed, add the rest of the water (1/2 cup or 125 ml). The amount of water and the cooking time may vary.
Did you make this recipe?
Please leave a comment below or tag a picture #simpleveganblog. We'd love to see what you cook!