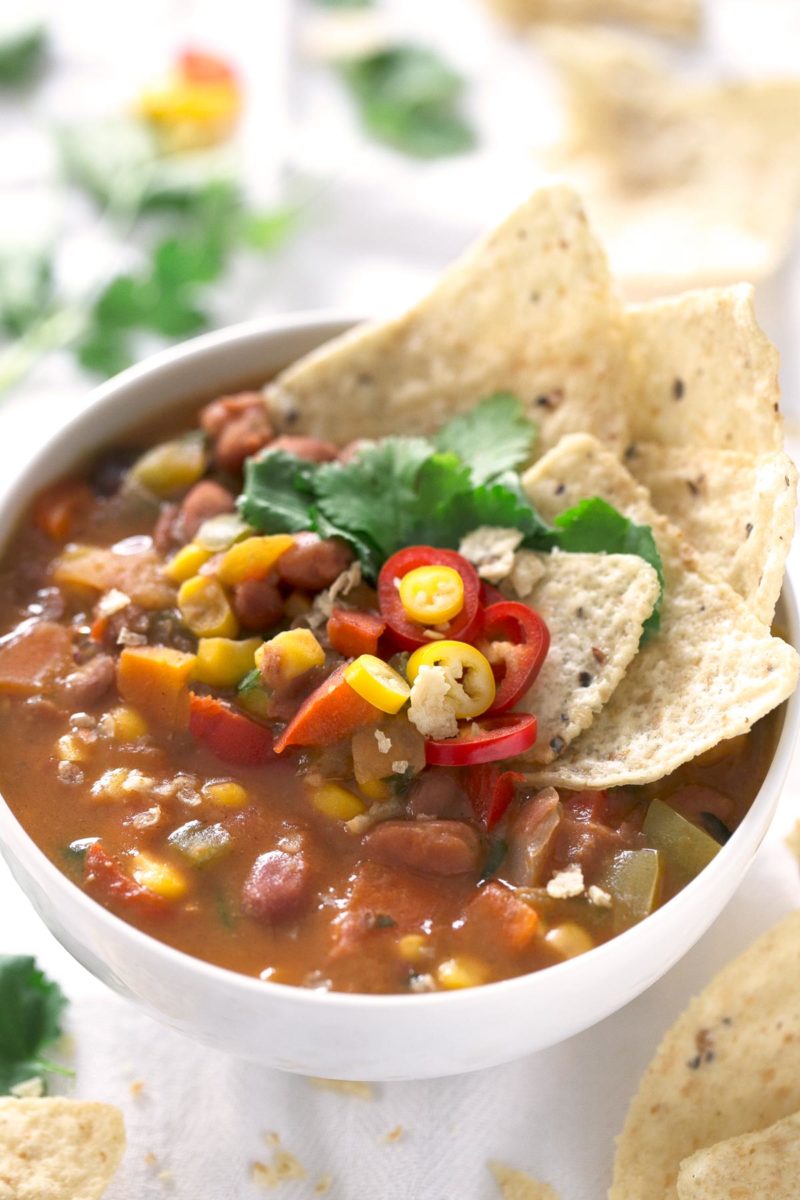 The weather in Spain is so warm, especially here in the south. It's sunny most of the year, but as I'm not used to the cold weather, I don't like it and I'm making hot beverages, soups and stews all the time and also thinking of summer.
This simple vegan bean soup is a super quick recipe, that's why I love it so much (well, I also love it because it tastes like heaven!). You just need to cook the veggies until golden brown, add the rest of the ingredients, cook for about 10 minutes and your delicious, healthy, comforting soup is ready to serve.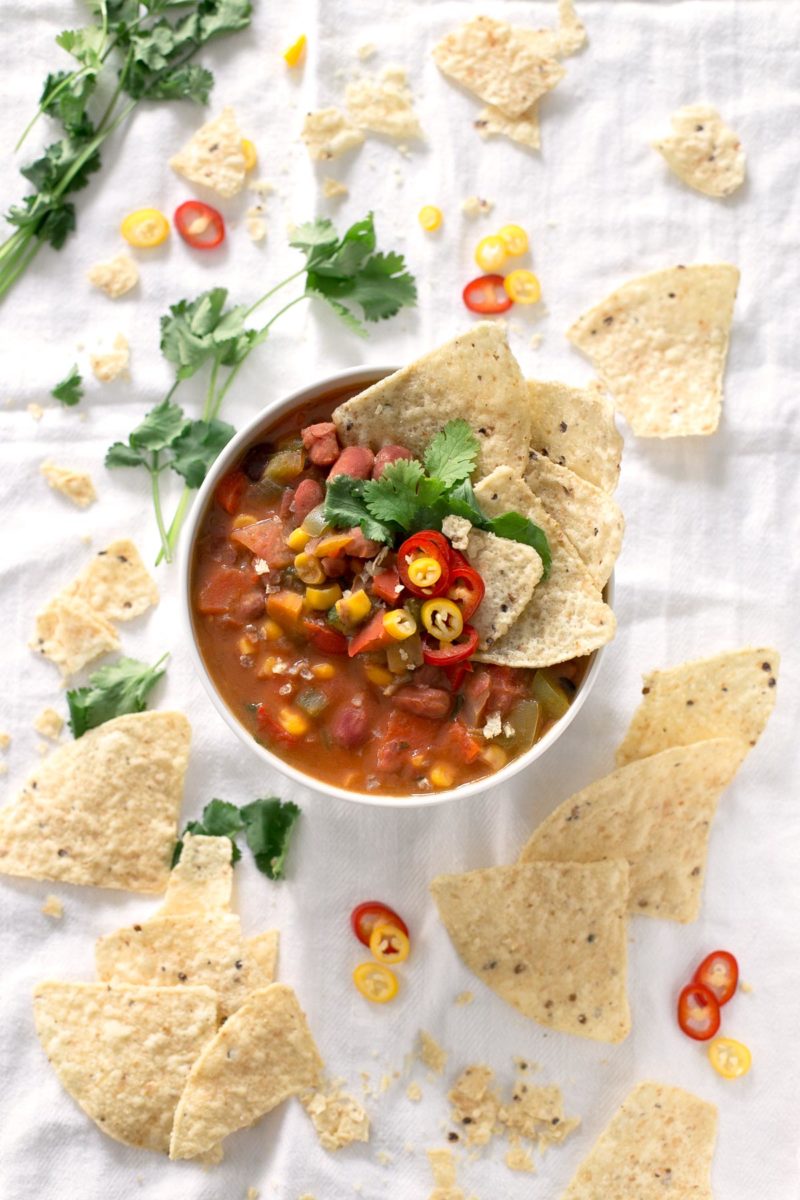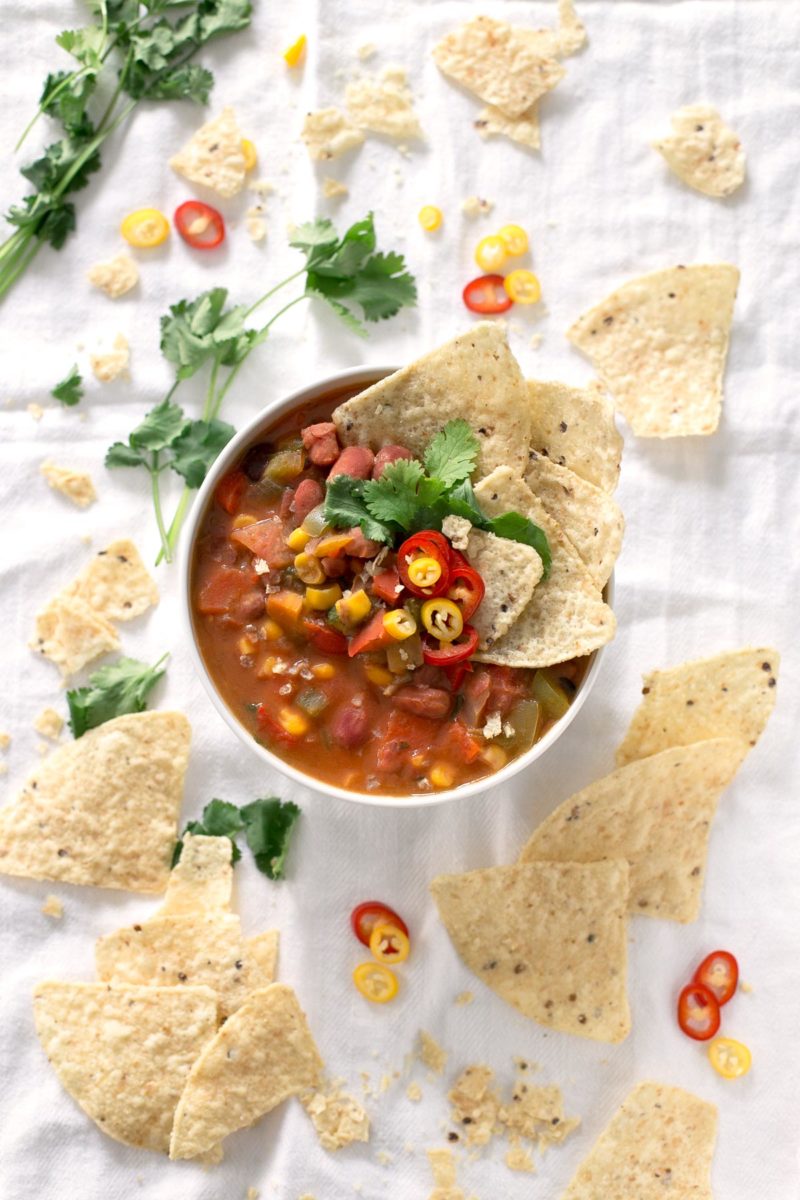 I cook every single day because I want to eat healthy and homemade food is the best choice, besides, I'm a food blogger, so this is my job, but after all those years cooking I'm still surprised for all the delicious, quick and easy recipes that can be made just using healthy ingredients. In addition, I'm saving so much money cooking at home, it's a win win!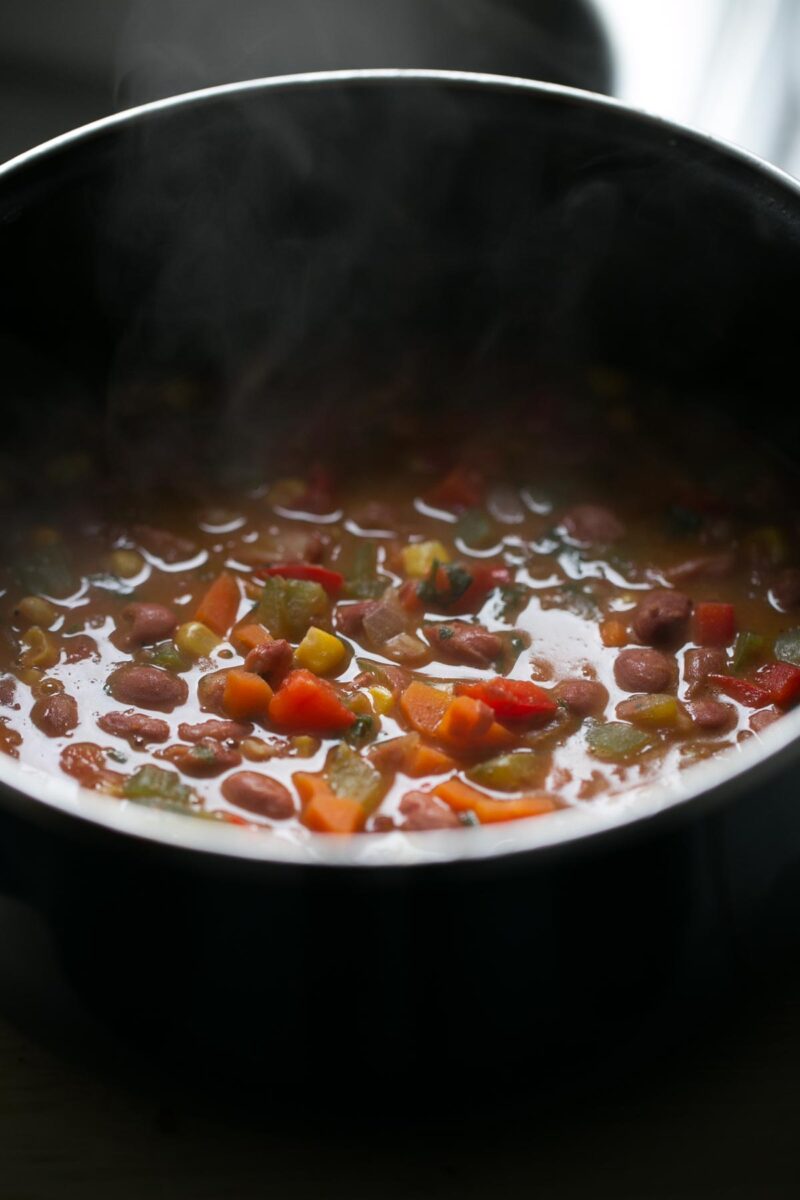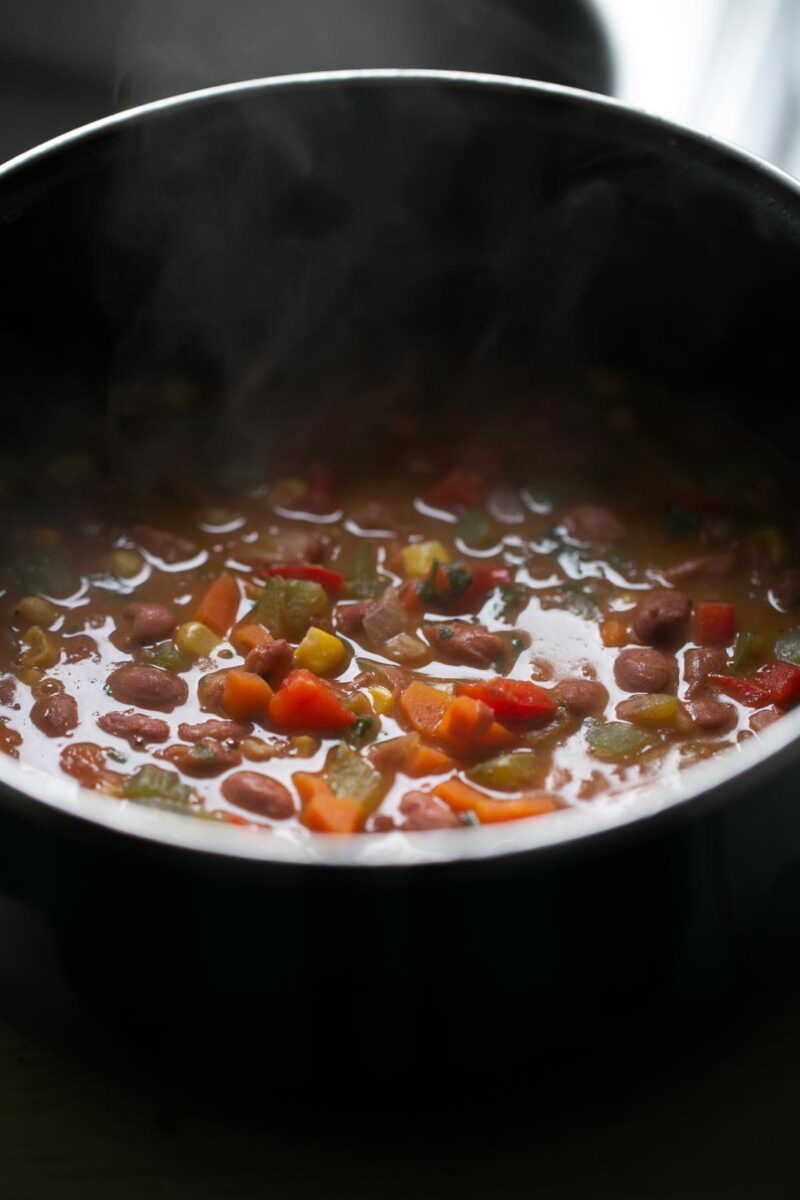 Tips:
Feel free to use any oil, chili pepper (dry or fresh), veggies, beans or spices you want, this recipe always work.
You can also use any other cooked or canned legumes of even add them dry, just soak them overnight and cook until they're soft.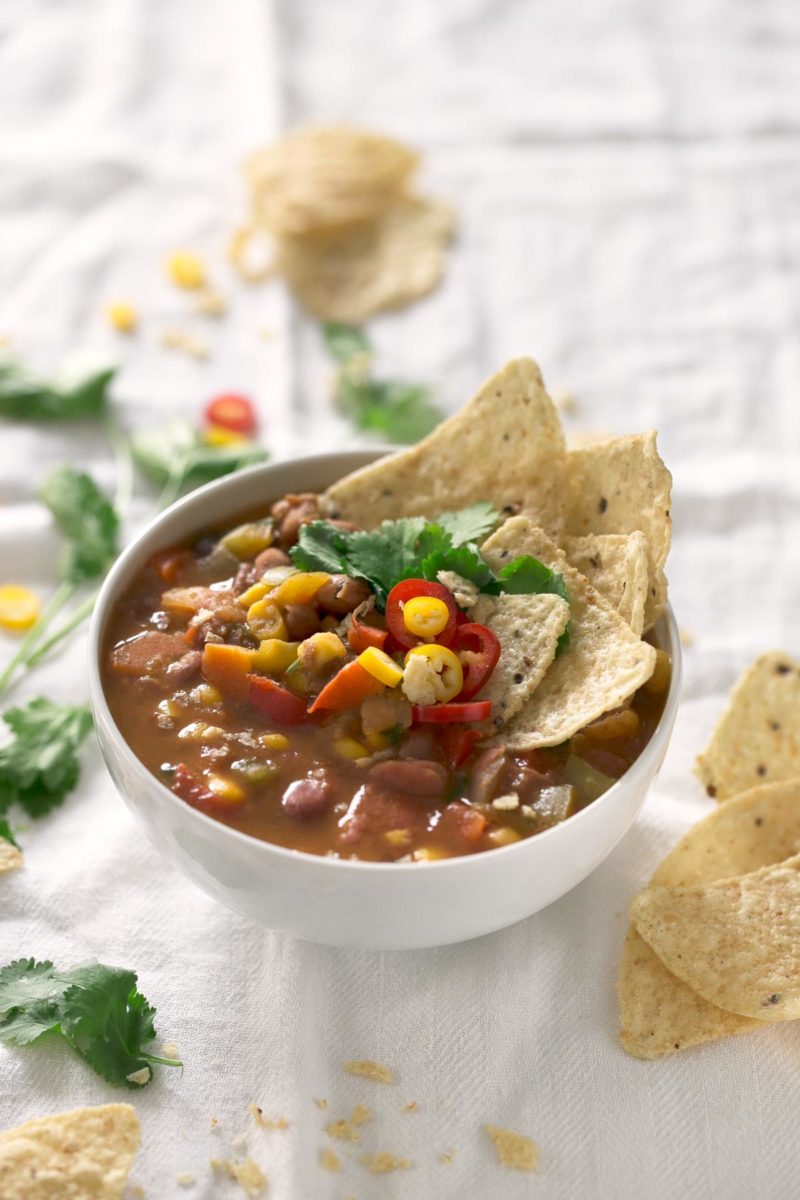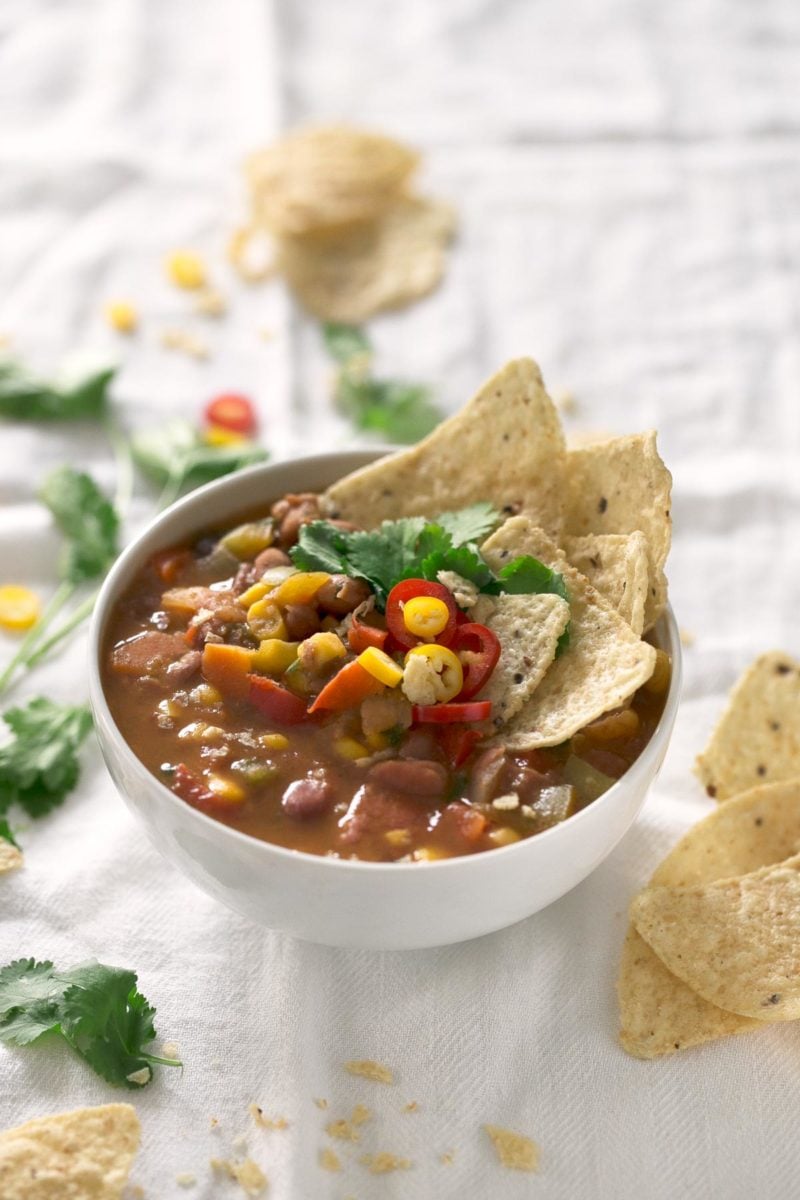 Print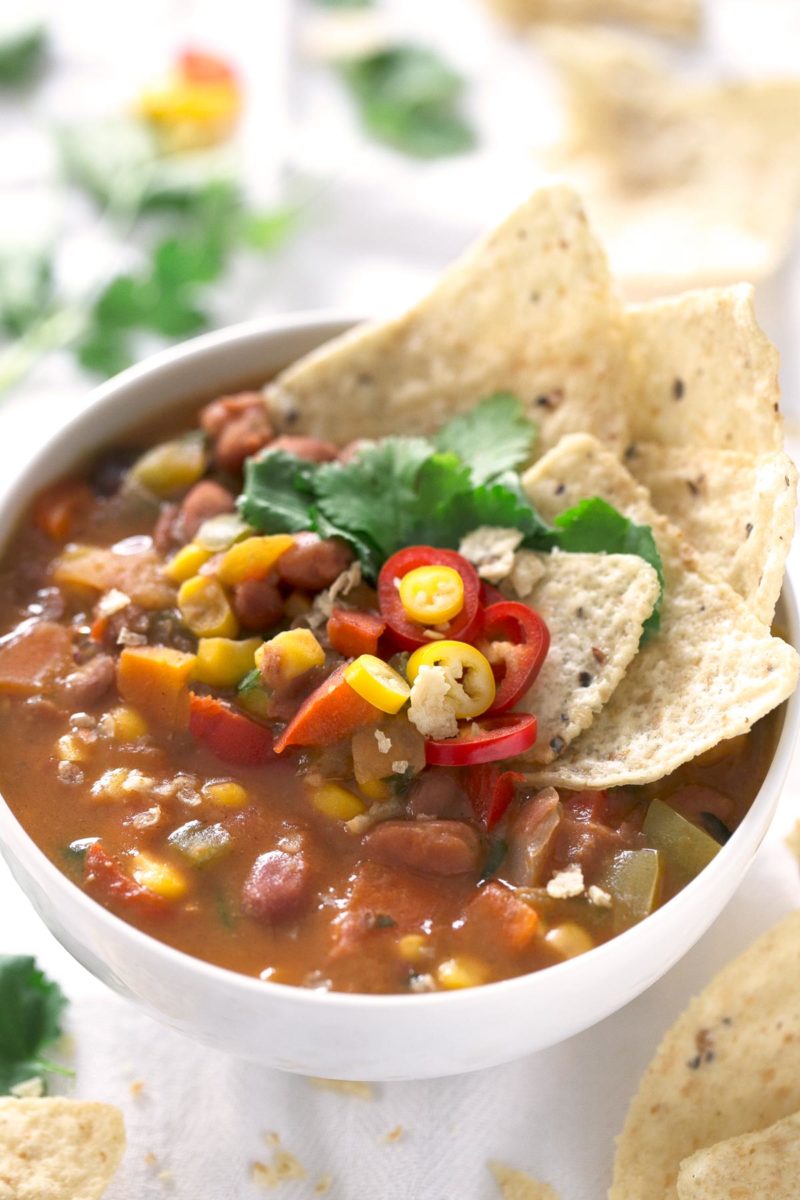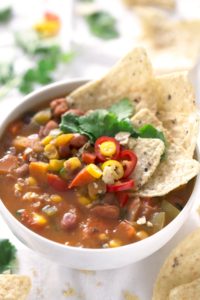 Simple Vegan Bean Soup
Author: Simple Vegan Blog
Prep: 10 mins
Cook: 20 mins
Total: 30 mins
2 1x
Main Dish, Gluten Free
Vegan, Mexican
Servings 2 1x
Scale Tap or hover over number to scale servings
This vegan bean soup is so easy to make. You just need to cook the veggies until golden brown, add the rest of the ingredients and cook for 10 minutes.
Ingredients
2 tbsp extra virgin olive oil
1/2 chopped fresh red chili pepper
2 sliced cloves of garlic
1/2 chopped onion
1/2 chopped red bell pepper
1/2 chopped green bell pepper
1 chopped carrot
1 handful of fresh cilantro, chopped
1 1/2 cups water
15 oz canned or cooked kidney beans (400 g)
1/2 cup frozen corn kernels (80 g)
1/2 tsp sea salt
1/2 tsp ground black pepper
1/2 tsp sweet paprika
1 tsp ground cumin
Instructions
Heat the oil in a large pot and cook the veggies (the chili pepper, garlic, onion, red bell pepper, green bell pepper and carrot) over medium-high heat until golden brown. Stir occasionally.
Add the fresh cilantro and cook for one to two minutes more.
Add the rest of the ingredients and cook for about 10 to 15 minutes.
Keep in a sealed container in the fridge for up to a week. You can also freeze the soup.
Nutrition
Serving Size: 1/2 of the recipe
Calories: 401
Sugar: 10,6 g
Sodium: 1144,8mg
Fat: 15,9 g
Saturated Fat: 2,3 g
Carbohydrates: 52,2 g
Fiber: 13,3 g
Protein: 14,3 g