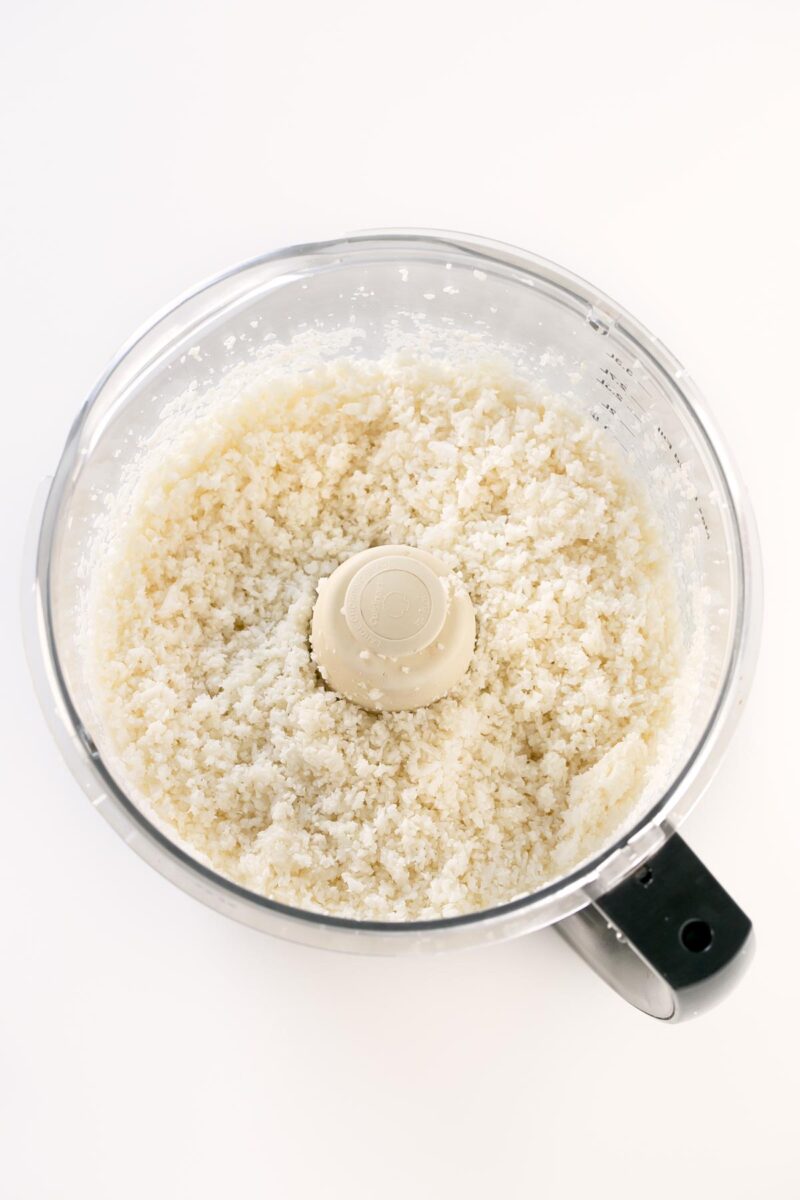 I'm back again! Just in case you didn't know, I was sick and Alberto wrote the two last recipes. I've been resting and nourishing my body with super healthy food (especially green smoothies) and I'm much better now, yay!
Probably you've realized we love healthy carbs. We eat rice very often and don't make low-carb recipes, that's why we haven't made cauliflower rice yet. You'll find this recipe or technique on many blogs or Youtube channels, people use cauliflower instead of rice to get a lighter dish with less calories.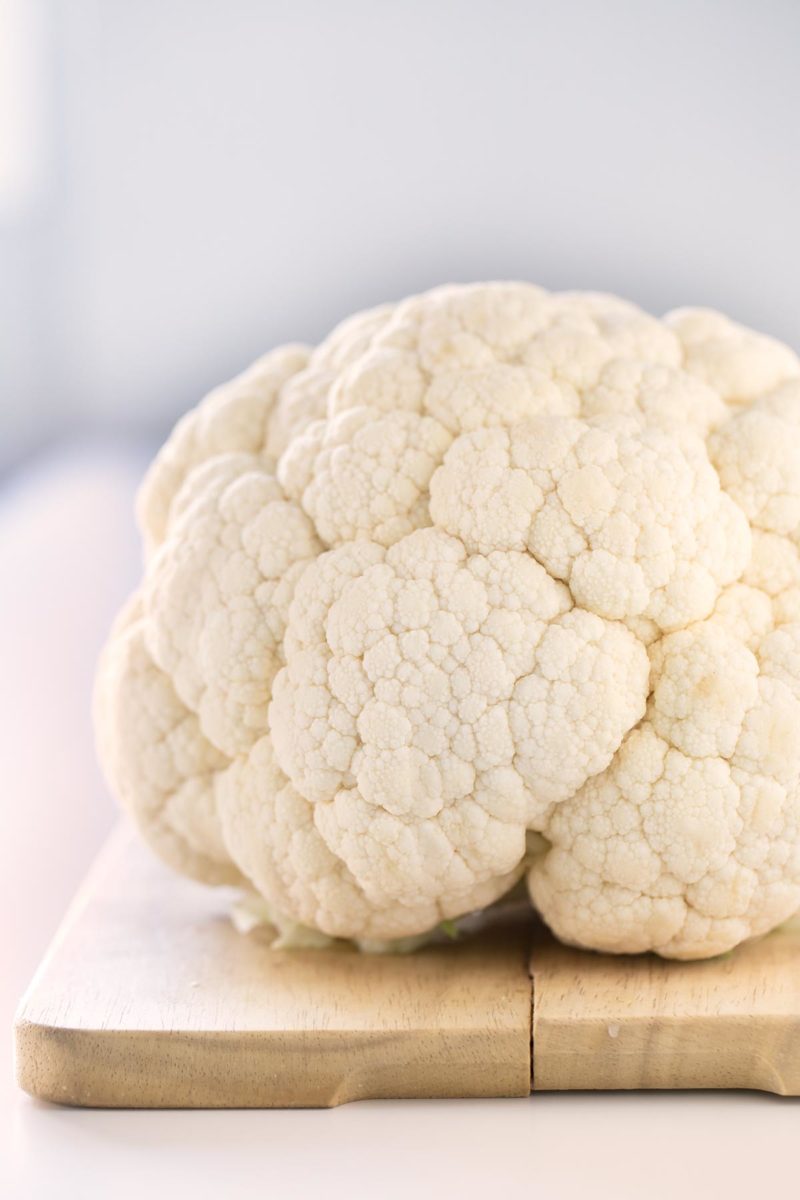 We had a head of cauliflower in the fridge, so we decided to make cauliflower rice because we're always trying new recipes and OMG, it's amazing! Besides, the recipe is super simple and only one ingredient is required.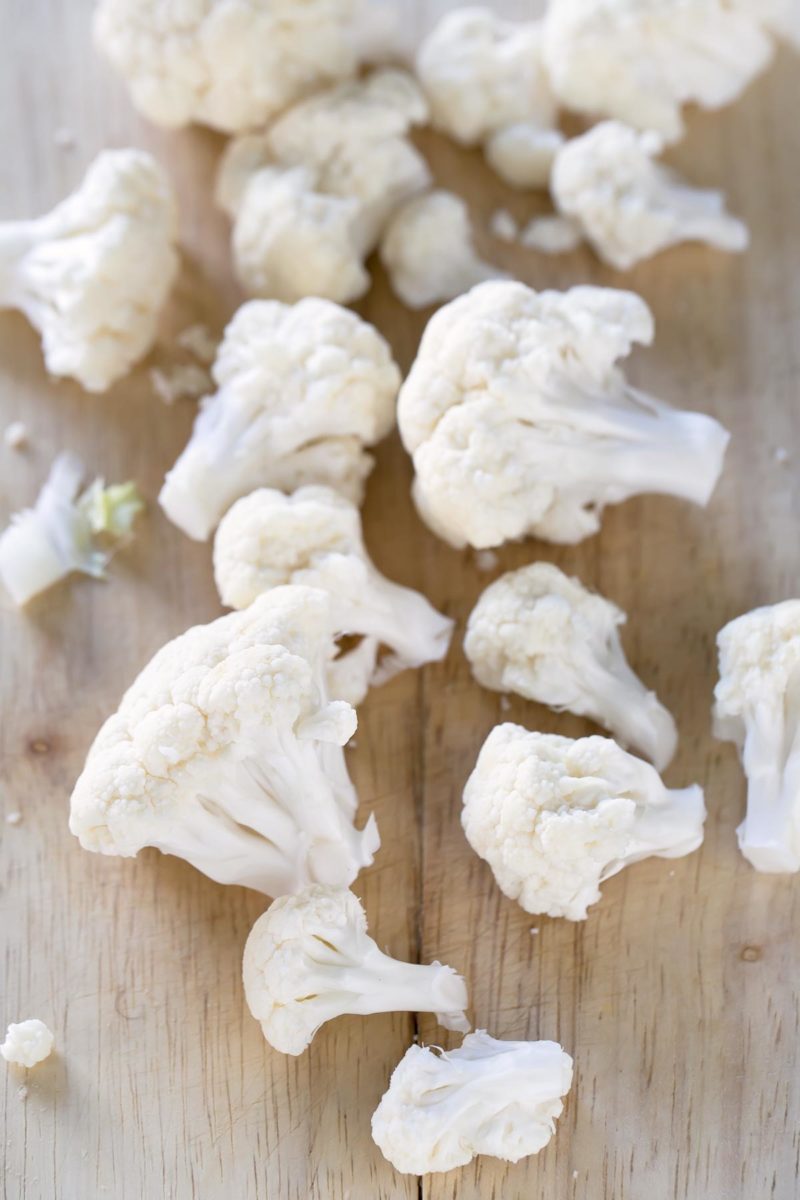 You just need to wash the cauliflower, chop it, blend it in a food processor and that's all. If you don't have a food processor, use a box grater instead. I only used it to grate cheese when I wasn't vegan and now I use it to grate veggies.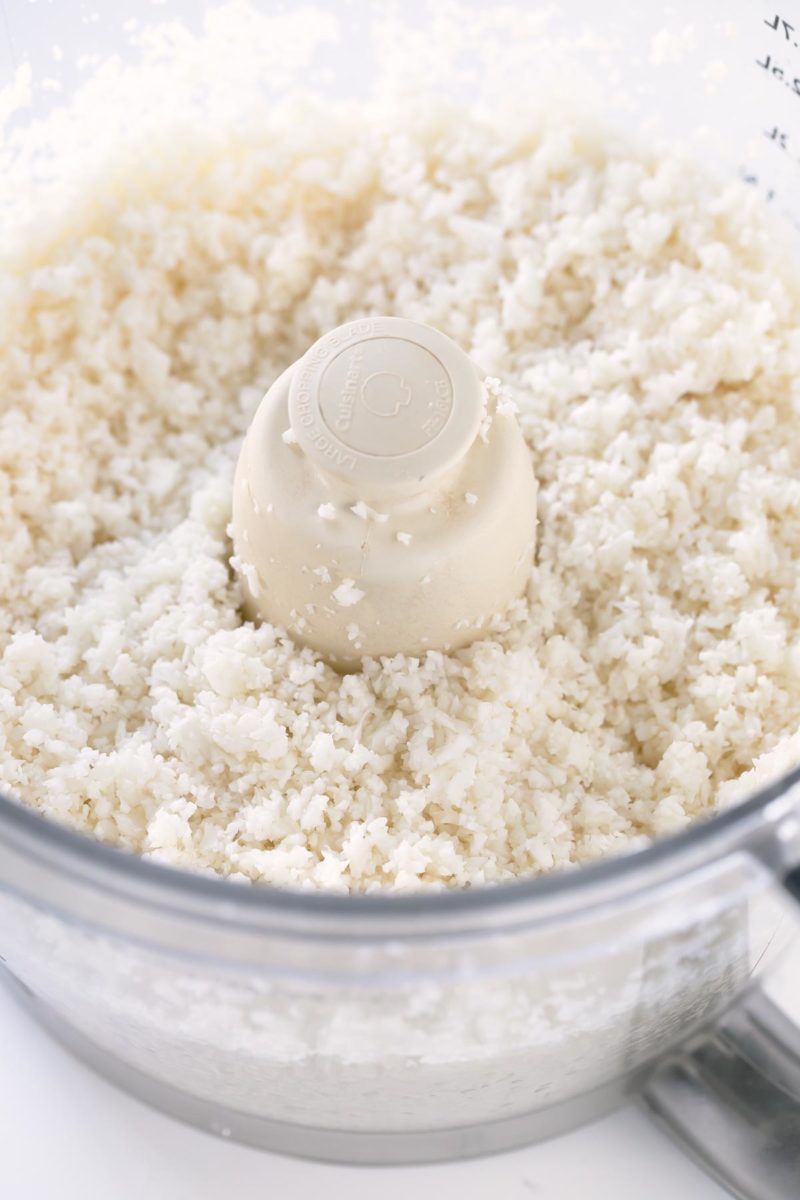 This rice is amazing guys, and you can use it to make any rice recipe you like, just use the cauliflower rice instead, or even use some cauliflower rice and some brown or white rice if you want. We made the delicious risotto you can see in the picture below, we'll share the recipe this week, so stay tuned!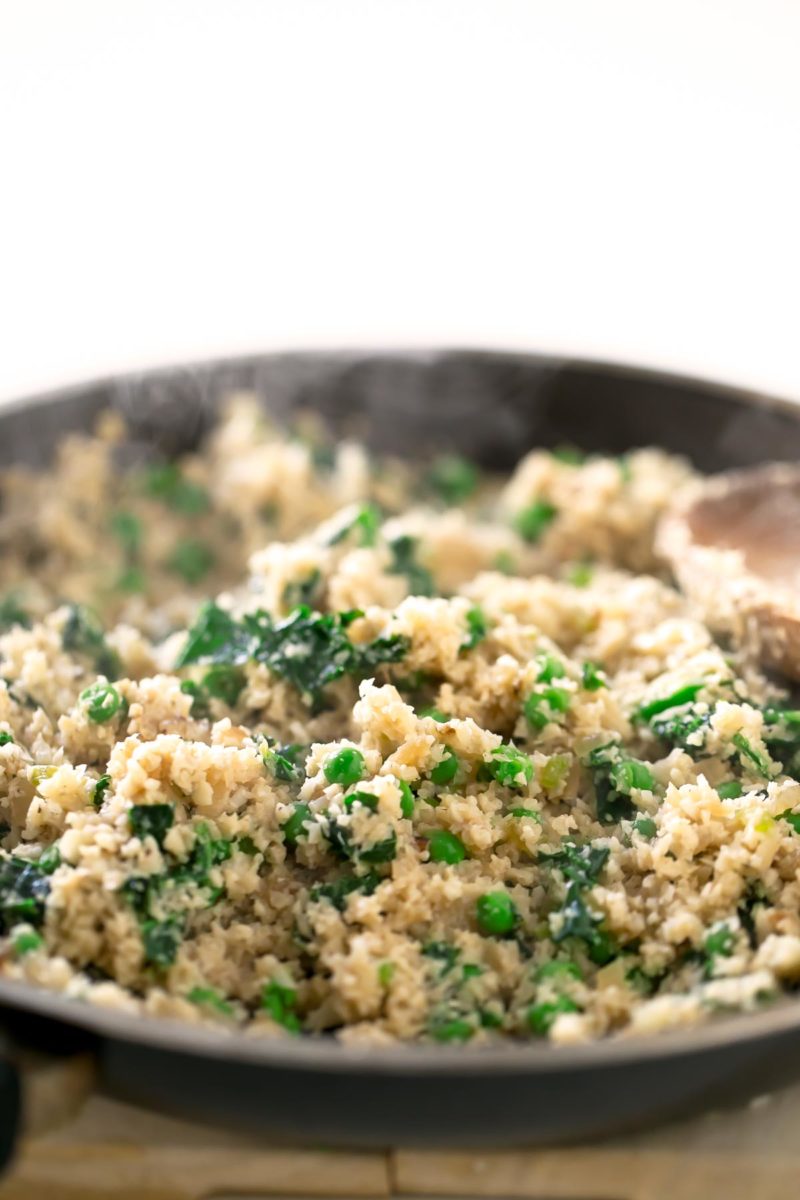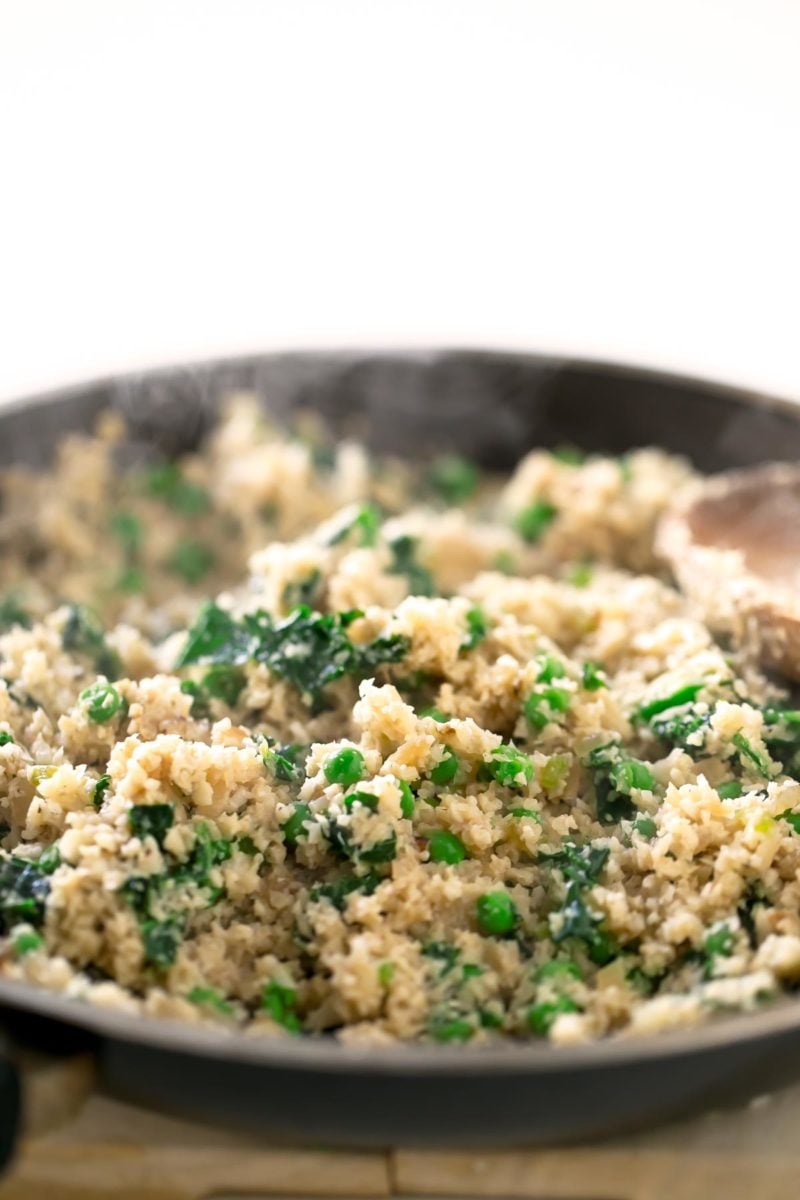 Print
How To Make Cauliflower Rice
Author: Simple Vegan Blog
Prep Time: 10 mins
Total Time: 10 mins
Yield: 4 1x
Category: How to
Cuisine: Vegan
Cauliflower rice is a great alternative to brown or white rice. It's delicious and so easy to make.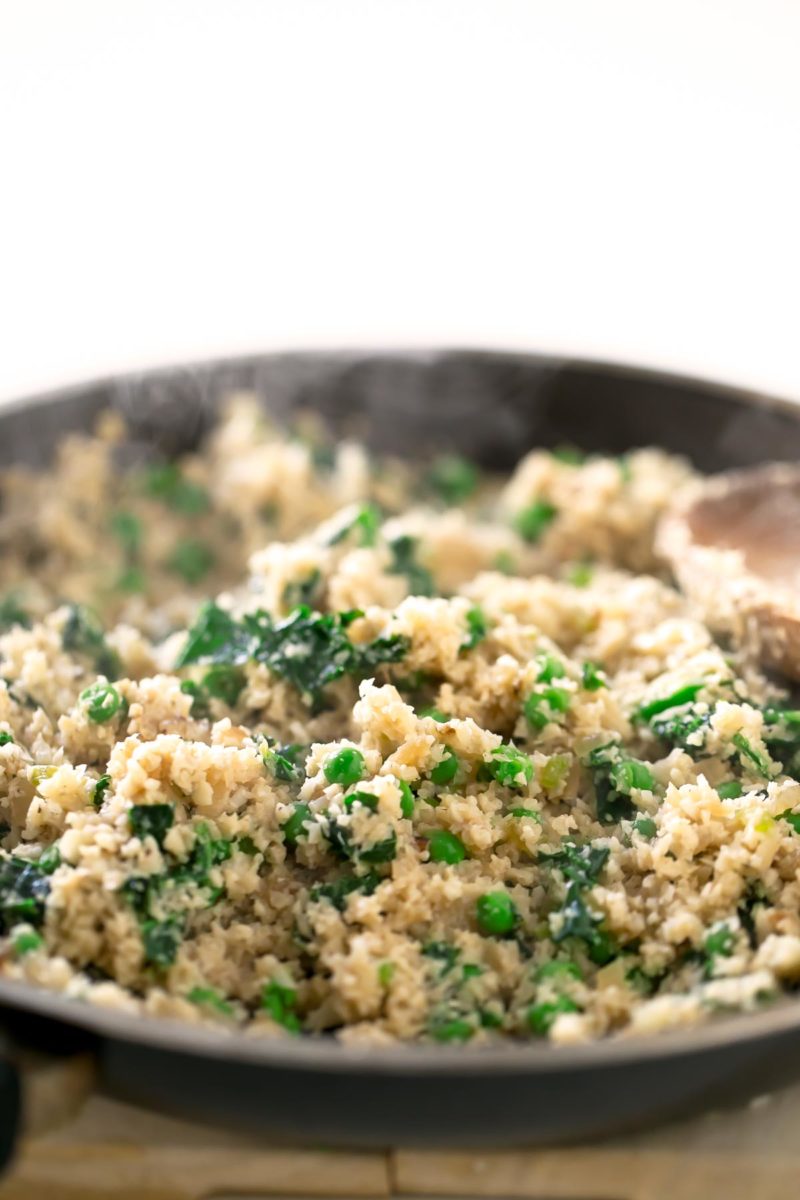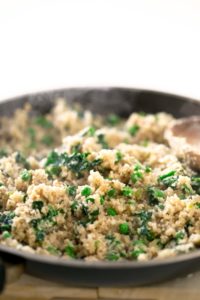 Ingredients
1 head of cauliflower (1.8 pounds or 800 g)
Instructions
Wash the cauliflower.
Chop it and remove the leaves.
Place the cauliflower florets in the food processor and blend until you get a consistency or texture similar to rice. If you don't have a food processor, chop the cauliflower into 4 pieces and use a box grater instead (the side used to grate Parmesan cheese).
You can sautée the cauliflower rice in a frying pan with some oil or water for about 5 to 10 minutes. Add some salt, black pepper or your favorite spices.
Use it to make any rice recipes you like.
Nutrition
Serving Size: 1/4 of the cauliflower
Calories: 50
Sugar: 3.8 g
Sodium: 60 mg
Fat: 0.6 g
Saturated Fat: 0.3 g
Carbohydrates: 9.9 g
Fiber: 4 g
Protein: 3.8 g