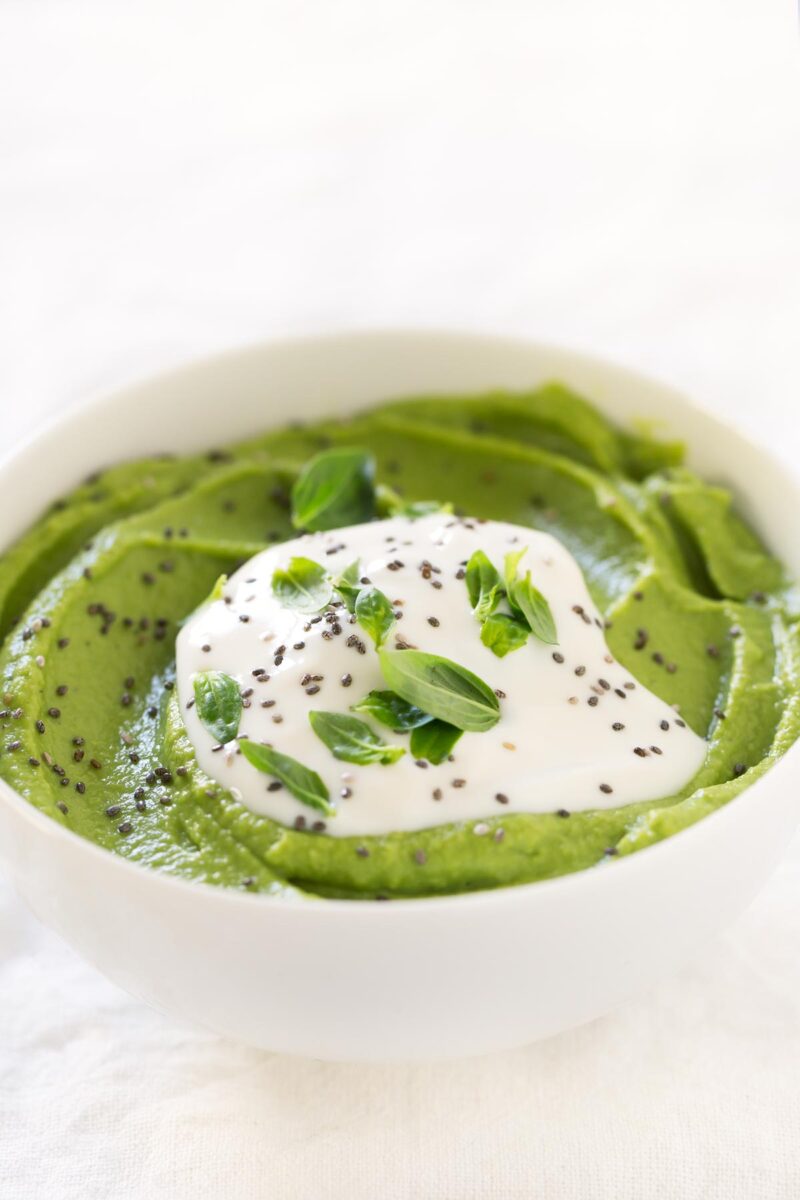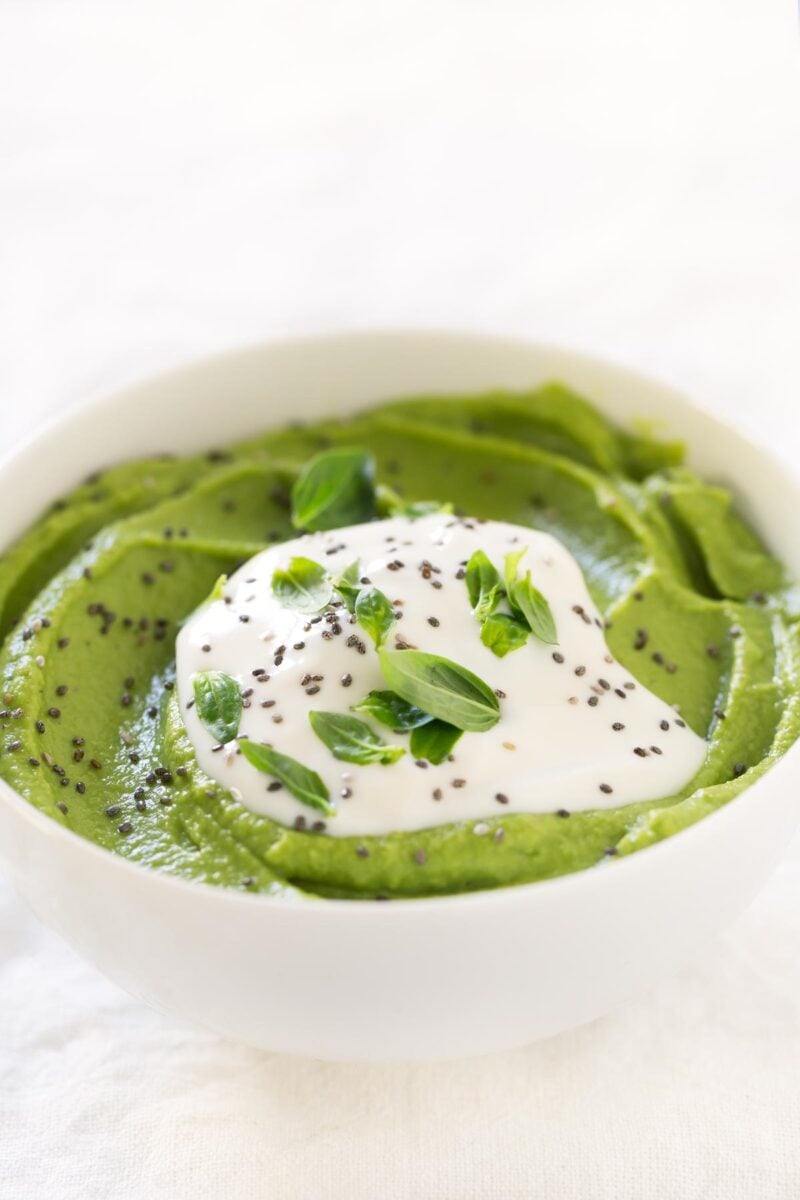 When I was a child, I was a picky eater. There were so many things I didn't like, especially plant based foods and now I'm vegan. Funny, right? So if somebody tells me that he/she couldn't be vegan, I tell him/her that if I could go vegan, he/she can as well!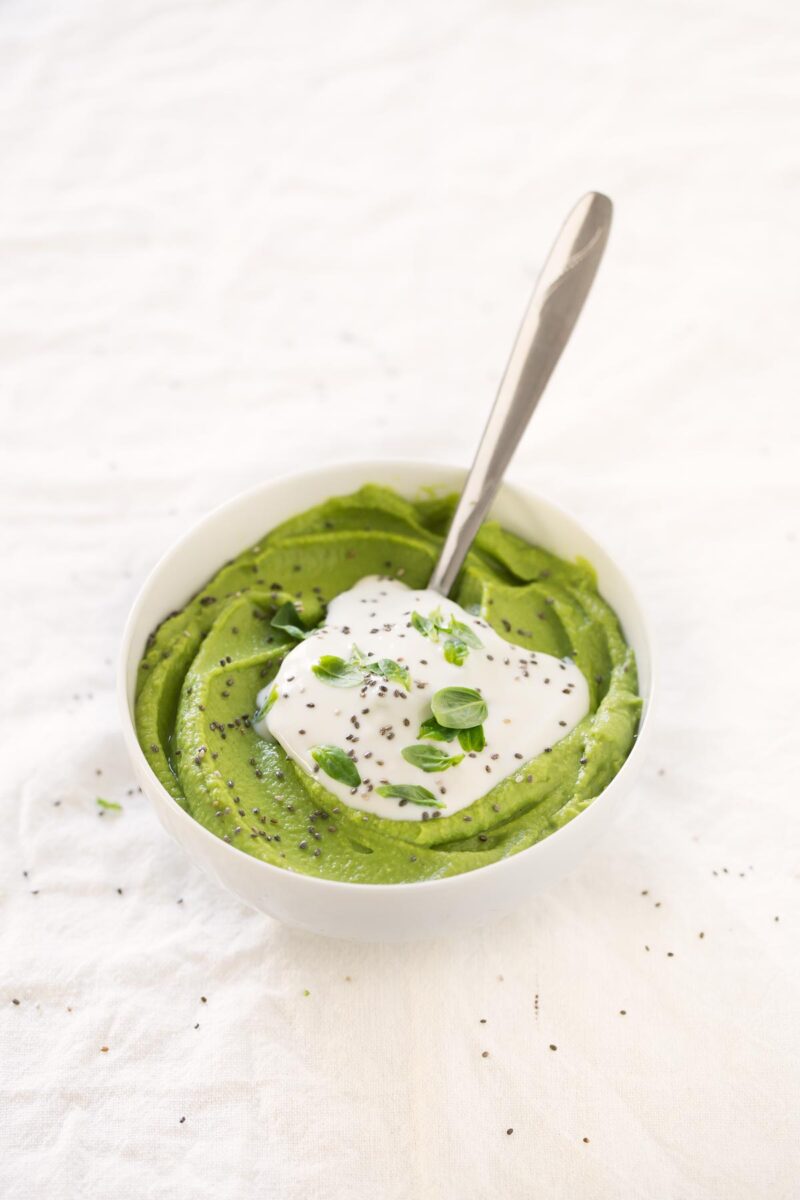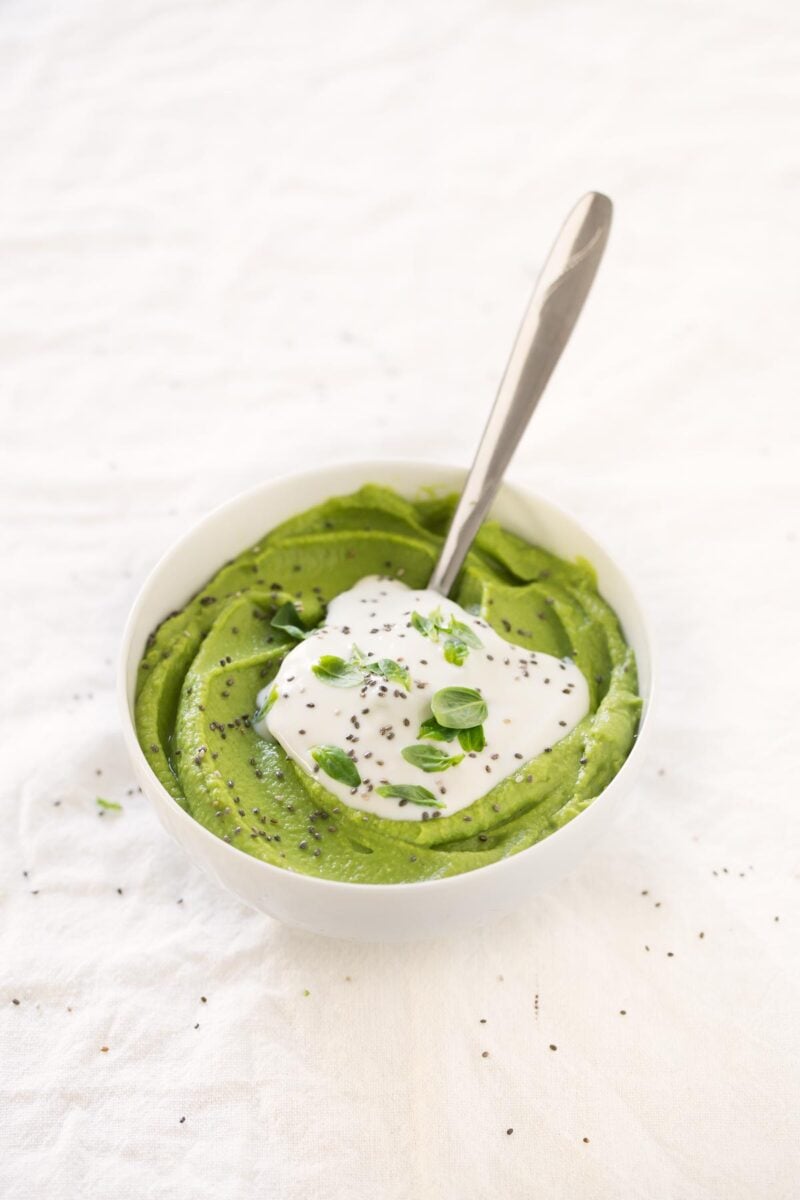 Peas were one of those foods I didn't enjoy and now I love them so much. I haven't tried pea puree until I was in London last month and I'm obsessed with it. I've developed my own recipe and is so simple and tastes so good… You guys need to give it a try!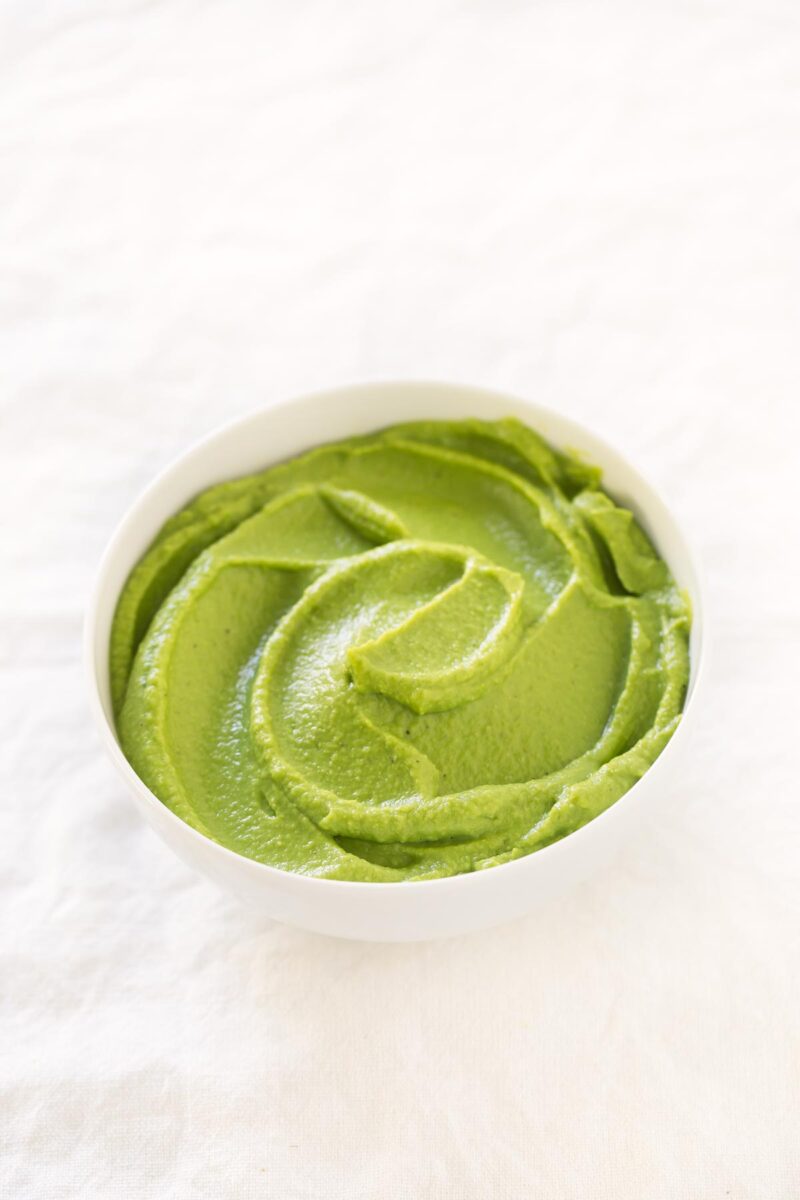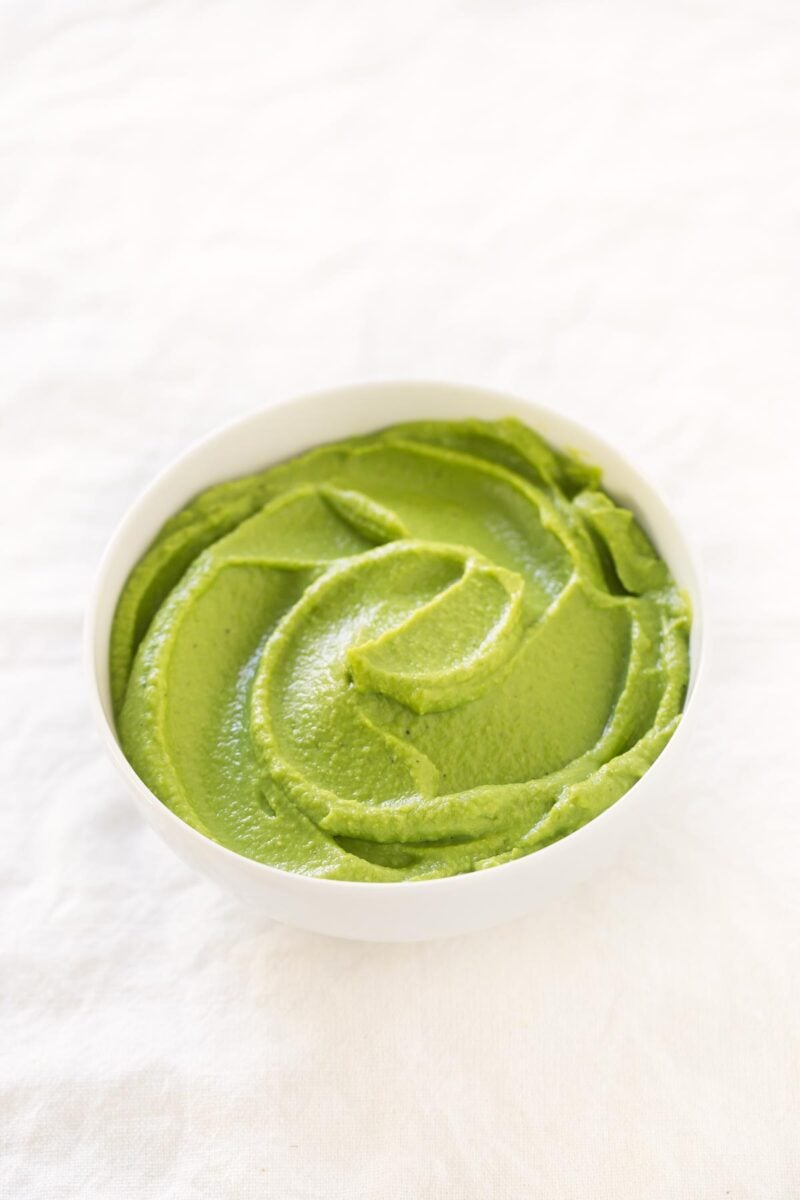 As it's quite thick, you can also eat it as a dip, especially if you add less water. If you love soups, add more water or even some vegetable broth to get a lighter consistency, but in that case, add the water or broth hot.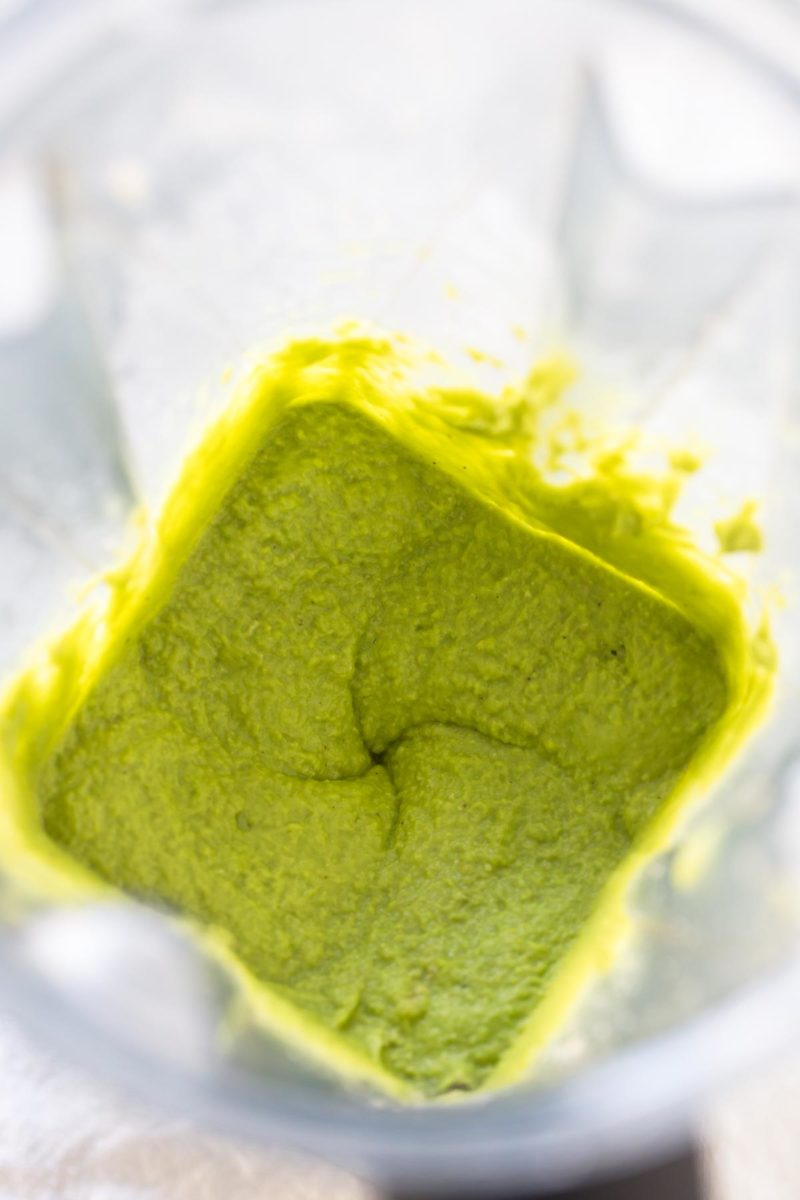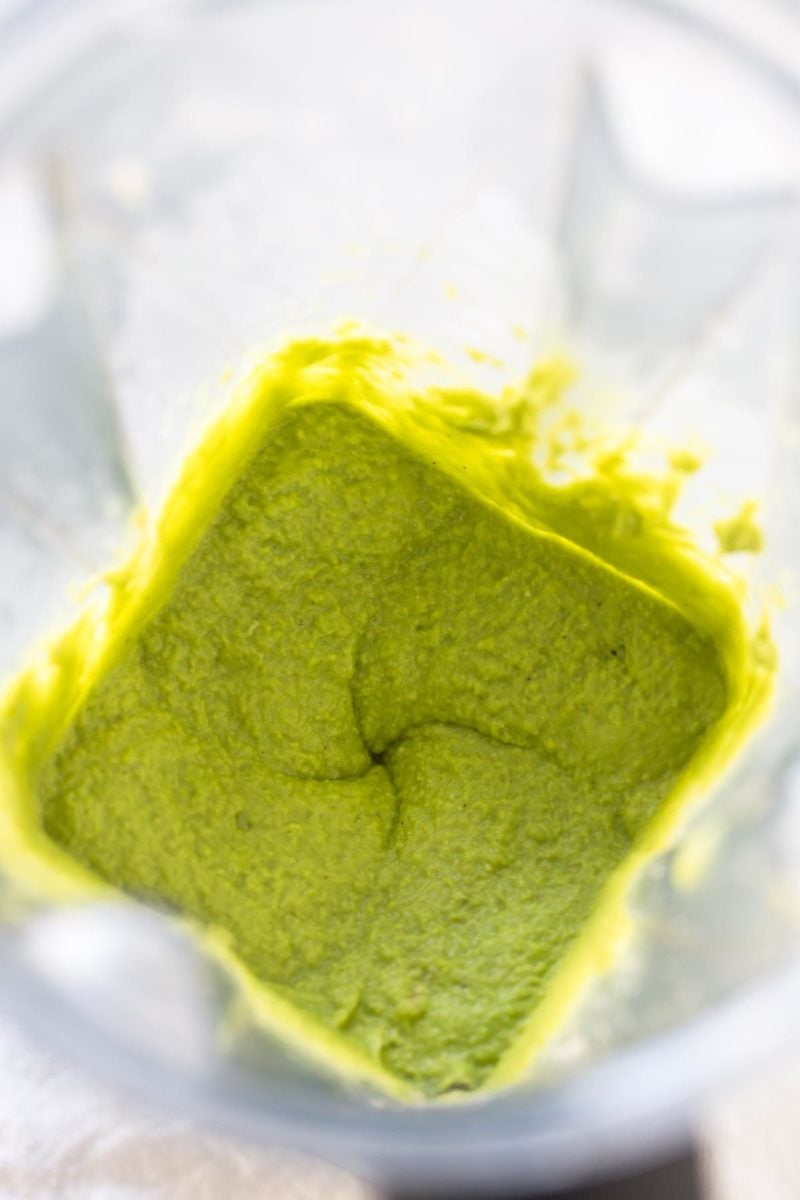 Tips:
I've never made this recipe using fresh peas, but I think it should work.
Add any healthy fat instead of the avocado.
Feel free to add your favorite herbs and spices.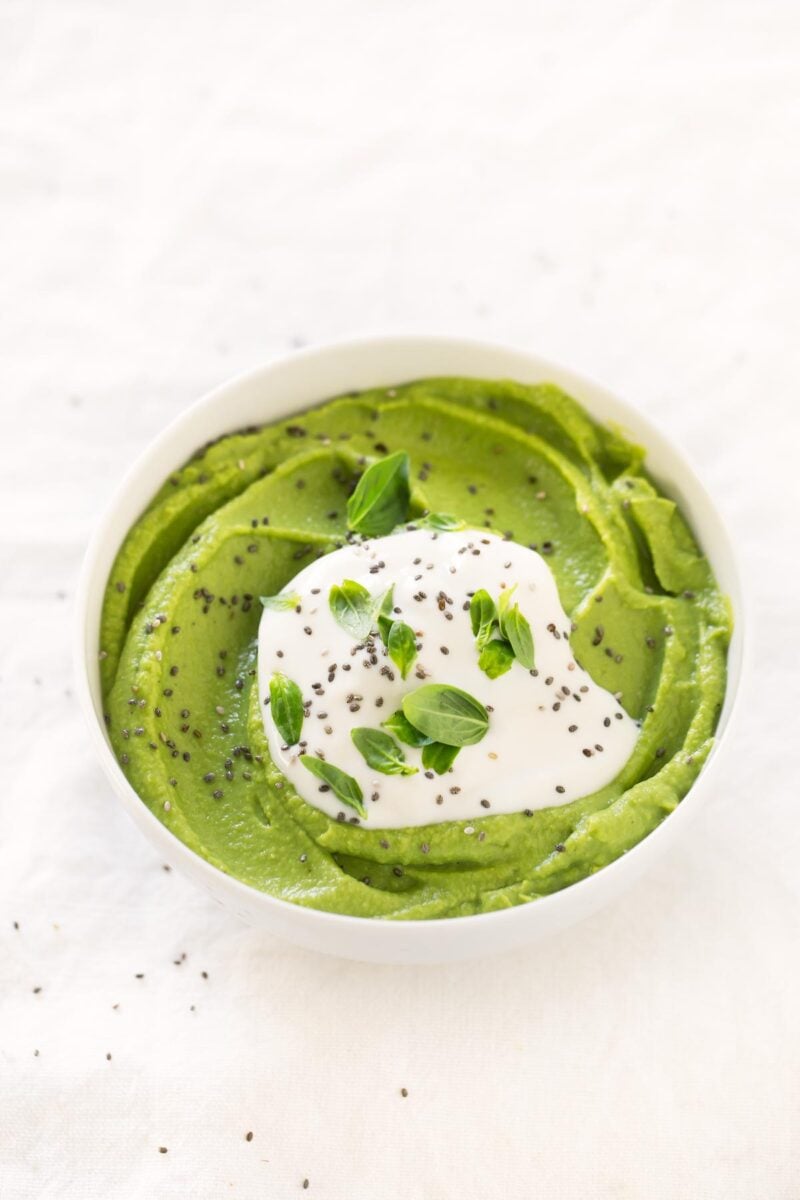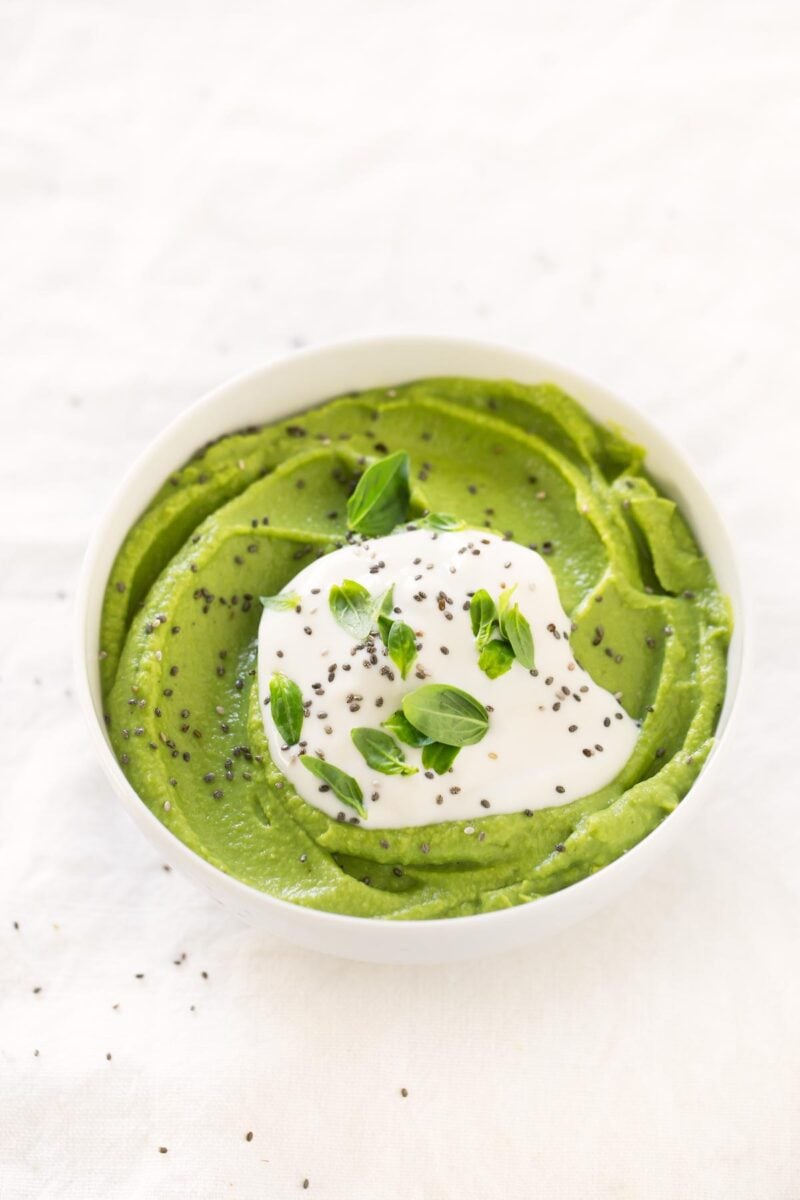 Print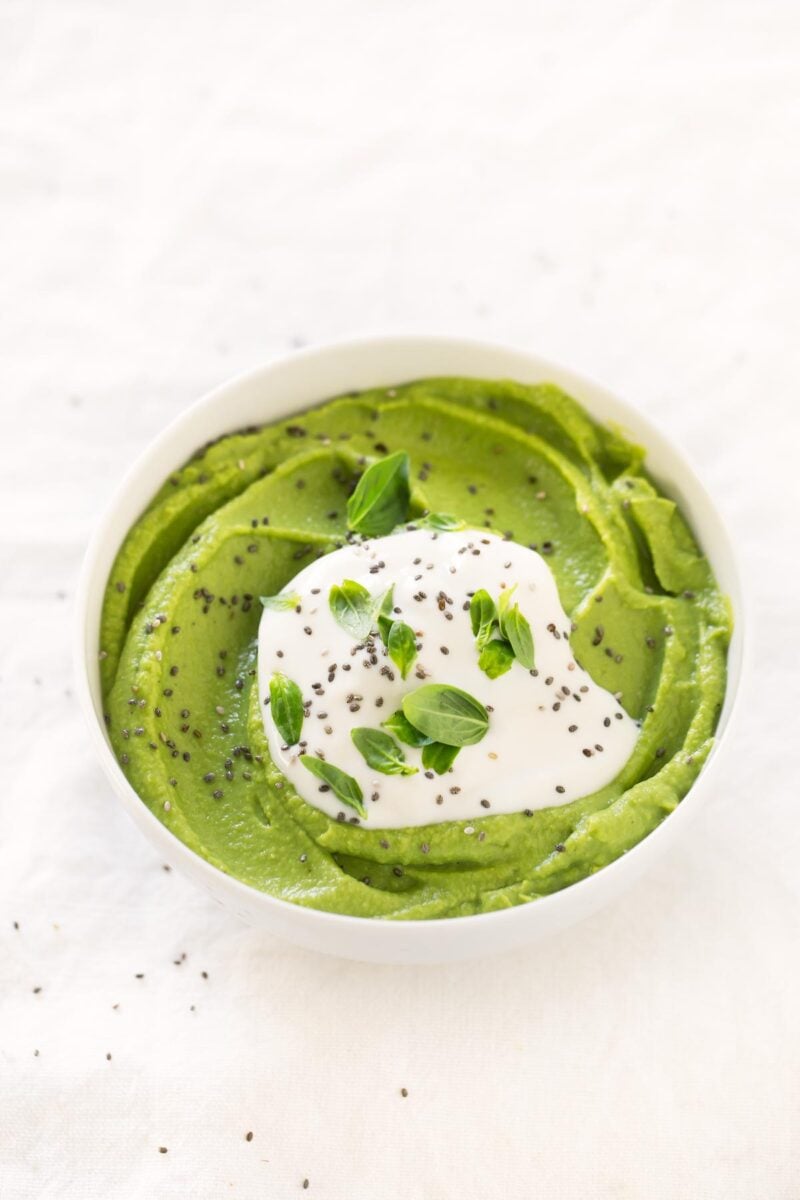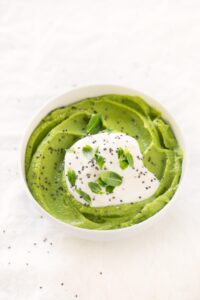 Pea Puree
Author: Simple Vegan Blog
Prep: 5 mins
Cook: 10 mins
Total: 15 mins
2-4 1x
Entrées, Sides & Main Dishes, Gluten Free
Vegan
Servings 2-4 1x
Scale Tap or hover over number to scale servings
This pea puree is ready in 15 minutes and is really easy to make. I'm obsessed with this amazing recipe. It's the perfect side!
Ingredients
2 cups frozen peas (280 g)
1/4 cup water at room temperature (65 ml)
1/2 avocado
1 tbsp nutritional yeast
1/2 tsp garlic powder
1/4 tsp salt
1/8 tsp ground black pepper
The juice of half a lemon
Instructions
Cook the peas according to package directions.
Drain the peas and place them in a blender or food processor with the rest of the ingredients.
Blend until smooth.
Store in a sealed container in the fridge for up to 5 days.
Nutrition
Serving Size: 1/2 of the recipe
Calories: 213
Sugar: 7.9 g
Sodium: 443.4 g
Fat: 8.2 g
Saturated Fat: 1.2 g
Carbohydrates: 27 g
Fiber: 11.9 g
Protein: 12.3 g