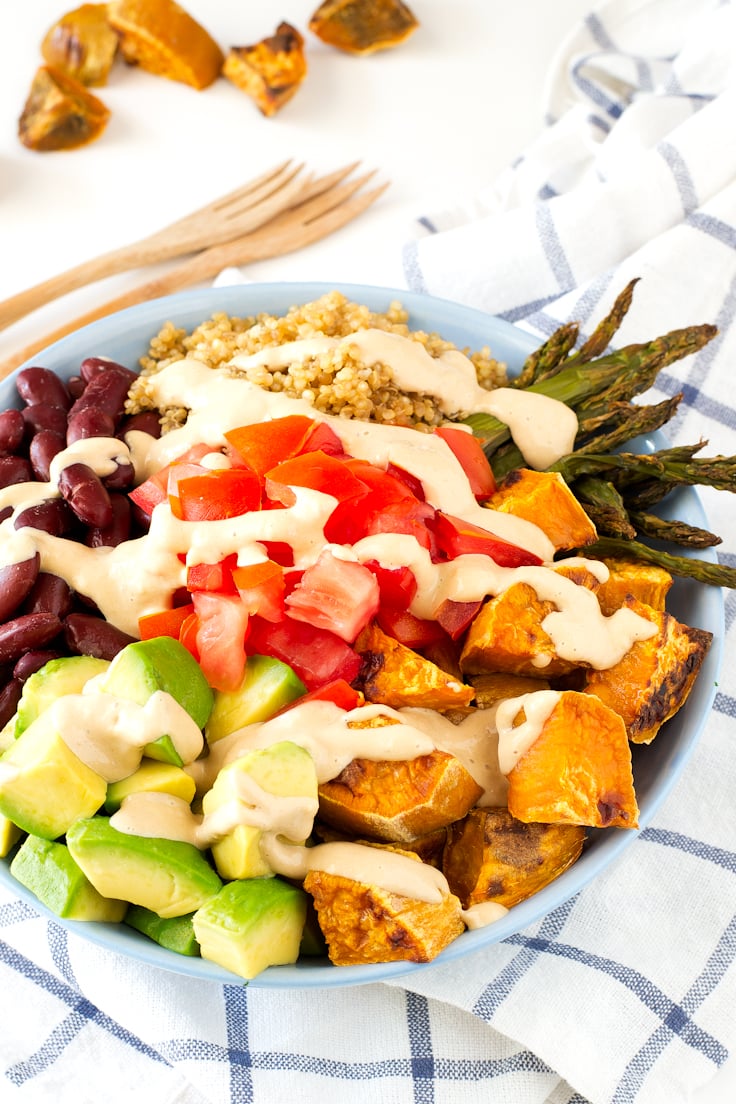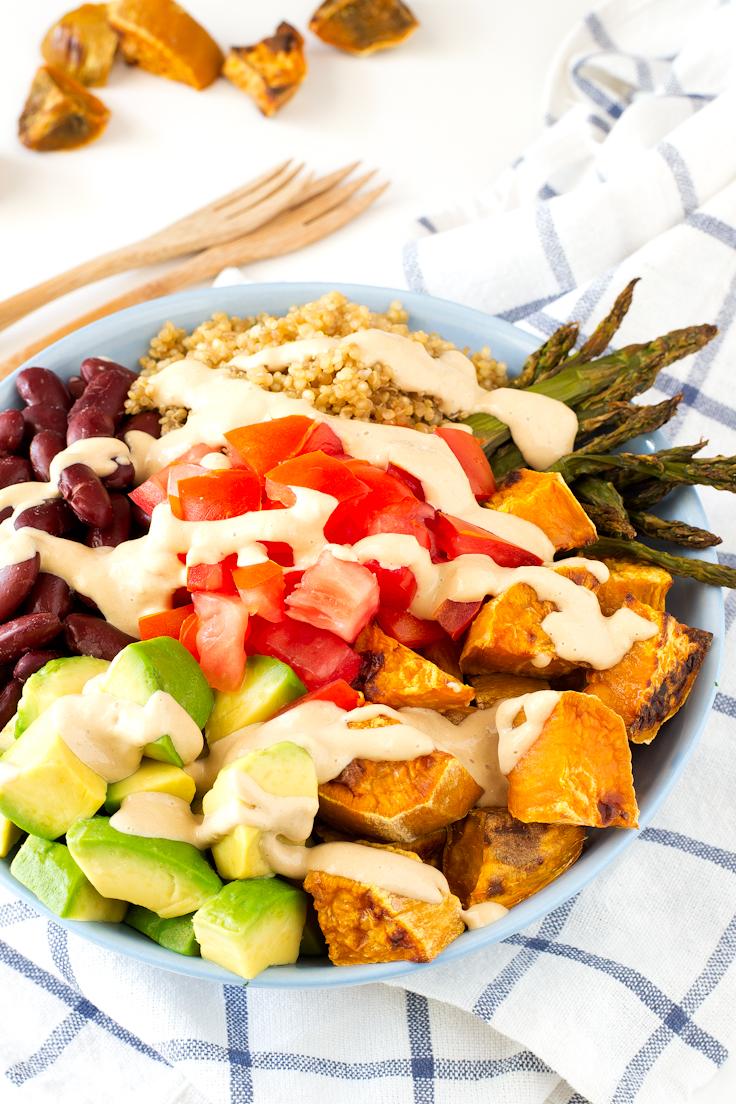 A Buddha Bowl is a bowl which is packed so full that it has a rounded "belly" appearance on the top much like the belly of a Buddha. It's usually made with simple pure food and enjoyed with deep gratitude, according to Mind Body Green, one of my favorite health blogs.
I've always loved potatoes, since I was a child. There are so many ways to cook potatoes and I like all of them, but I prefer baked or steamed potatoes because they're healthier.
Sweet potatoes are not as common here in Spains as in other countries, so I tried them a few years ago and I fell in love with them. Some people think they're healthier than white potatoes, but I eat both every single week.
This Buddha Bowl is a super nutritious and satisfying meal and is perfect if you wanna be healthy or lose weight. I don't count calories, I just nourish my body with delicious healthy foods. Low-calorie diets are only a temporary solution, if you live a healthy lifestyle, you'll be healthy!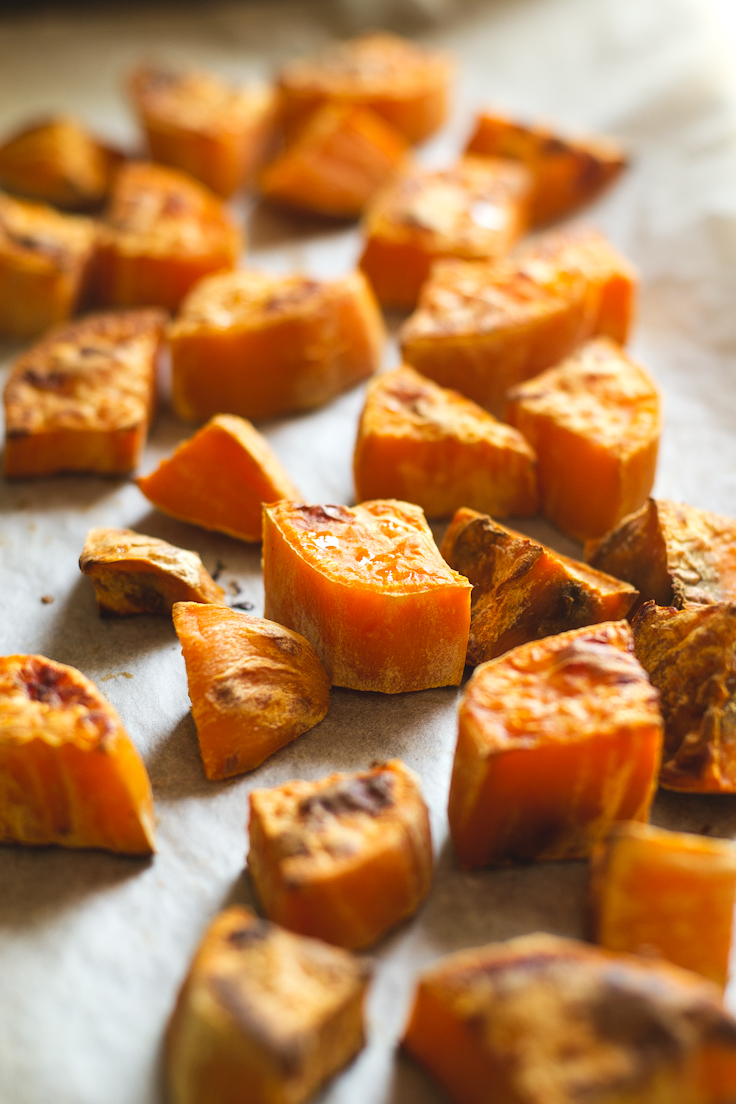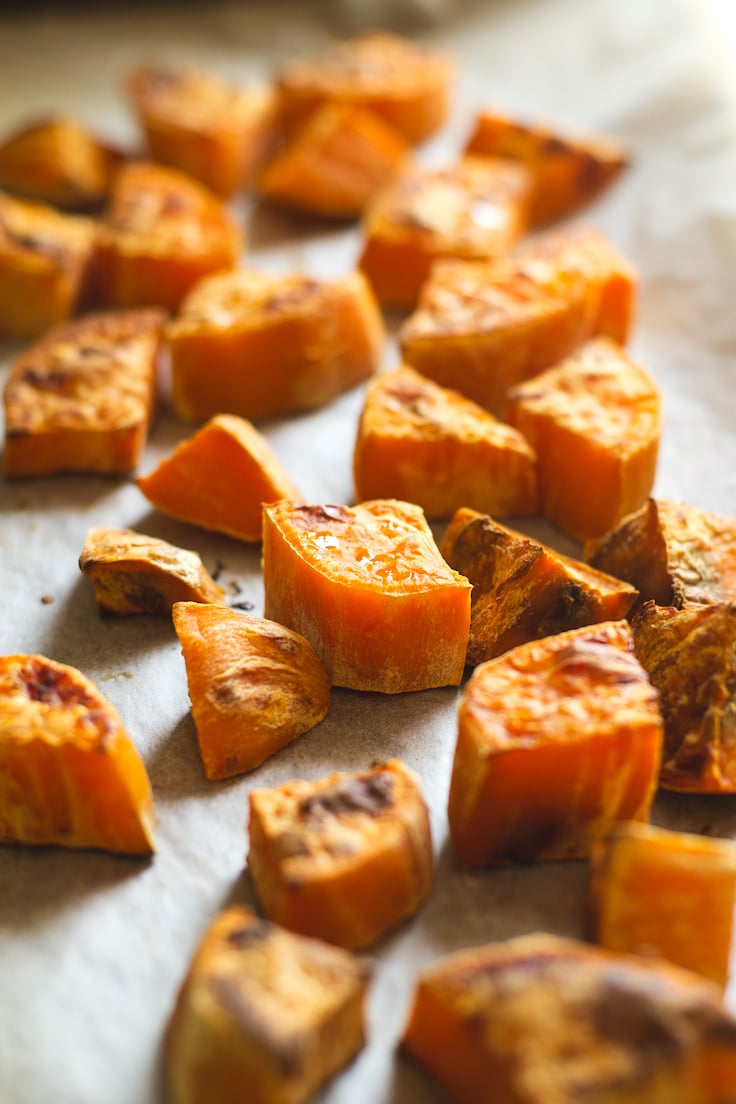 Tips:
Learn how to cook quinoa reading this post.
Feel free to use white potatoes instead of sweet potatoes. If you don't have an oven or you don't want to use it, steam the potatoes.
To make the dressing, I used raw tahini, but roasted tahini also works, although it will be darker.
There are so many ingredients you can use to make a Buddha bowl: brown rice, all types of legumes, raw veggies, etc.
Use your favorite natural sweetener instead of the maple syrup.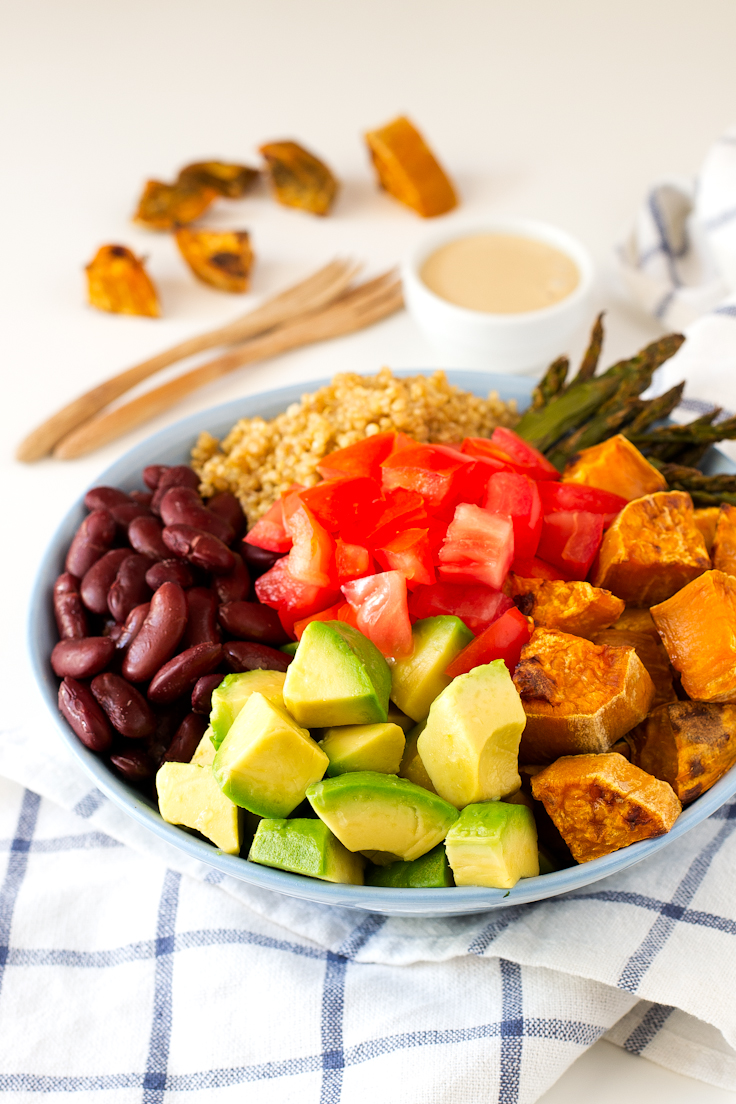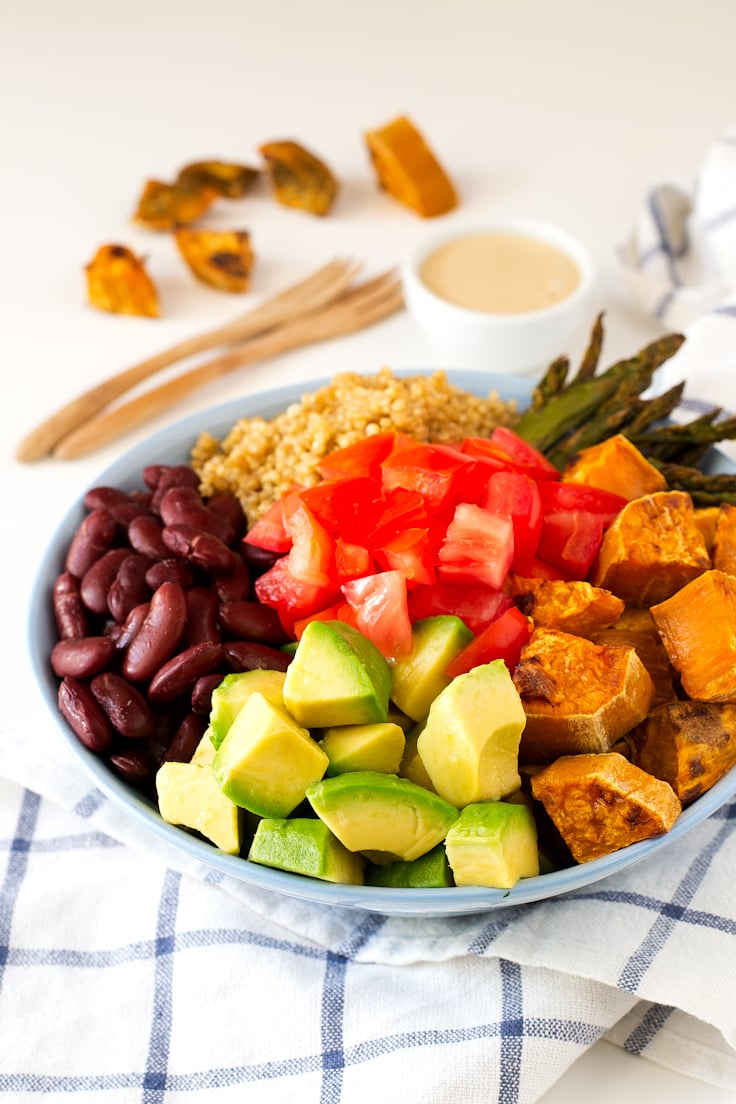 PRODUCT I USED TO MAKE THIS RECIPE (AFFILIATE LINK):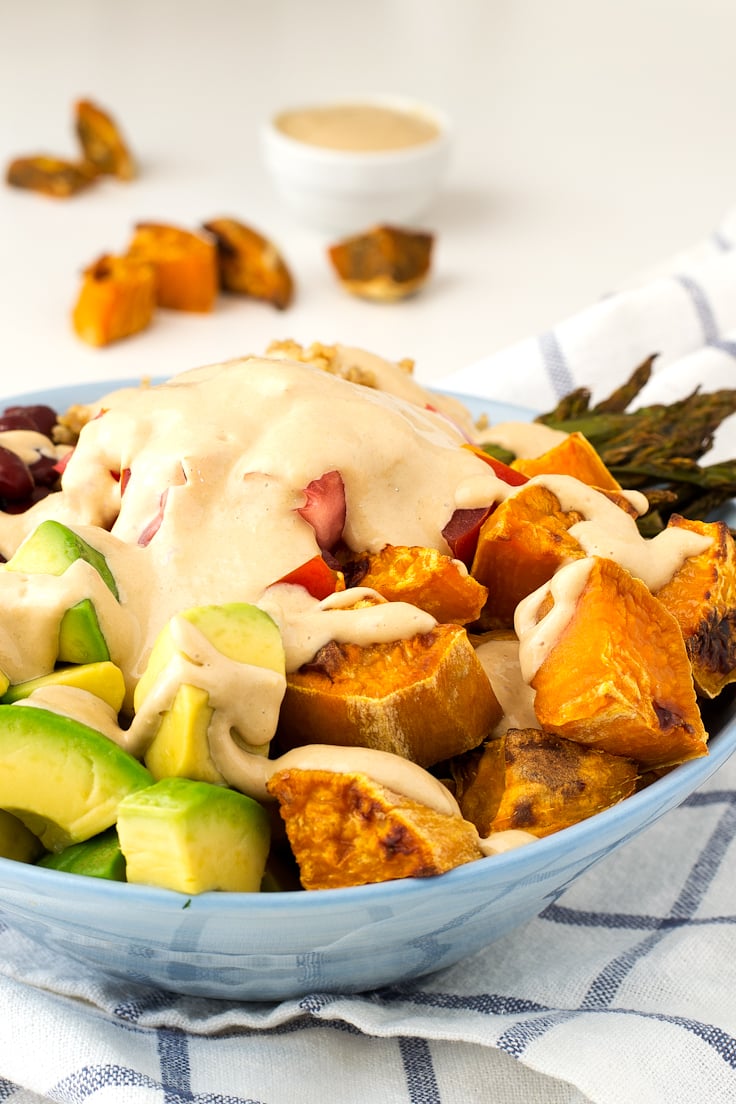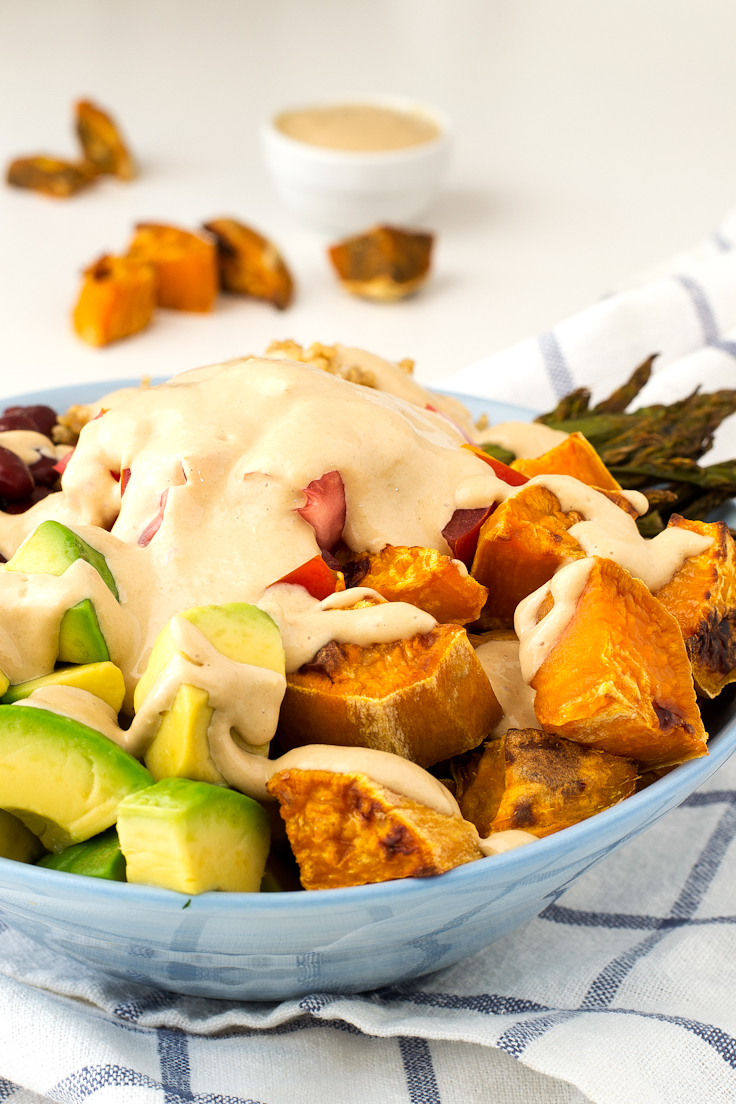 Print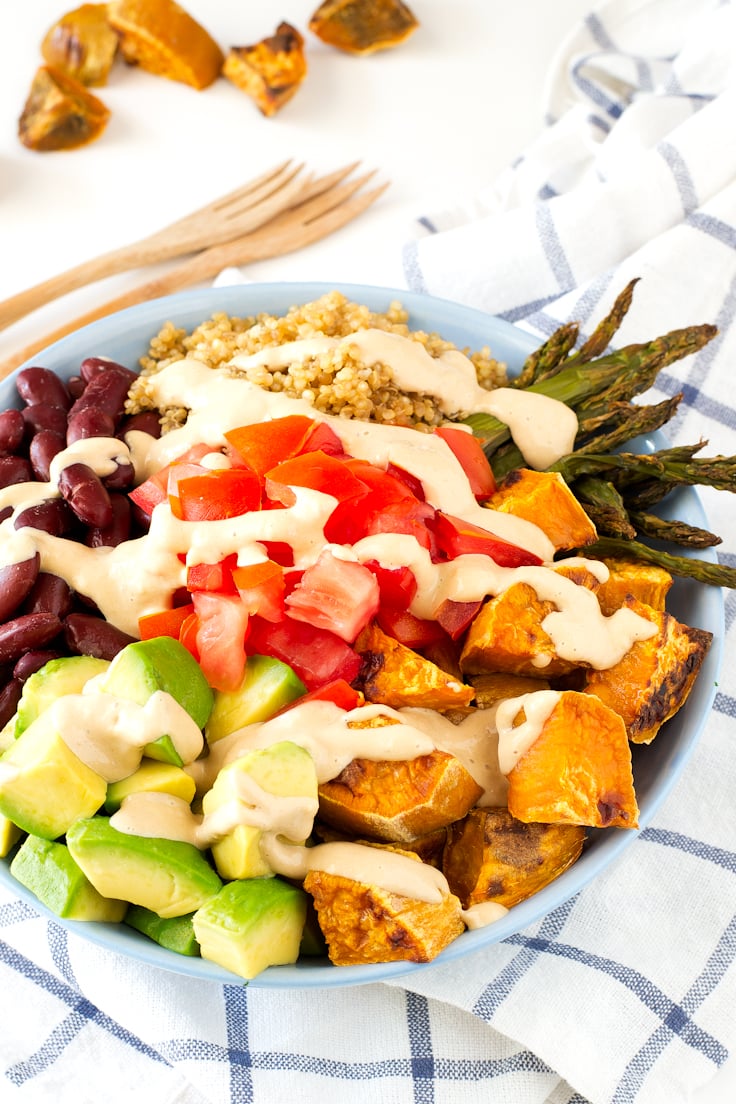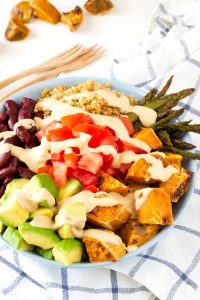 Buddha Bowl
Author: Simple Vegan Blog
Prep: 5 mins
Cook: 40 mins
Total: 45 mins
2-4 1x
Main
Vegan, Asian
Servings 2-4 1x
Scale Tap or hover over number to scale servings
A Buddha Bowl is a bowl which is packed so full that it has a rounded "belly" appearance on the top much like the belly of a Buddha. It's so delicious!
Ingredients
1/2 chopped sweet potato
10 green asparagus
4 cups spinach (120 g)
1/2 cup cooked quinoa (95 g)
1/2 cup cooked red beans (95 g)
1 chopped avocado
1 chopped tomato
For the dressing:
4 tbsp tahini
2 tbsp lemon juice
1 tbsp soy sauce or tamari
1 tbsp maple syrup
4 tbsp water
Instructions
Preheat the oven to 390ºF or 200ºC.
Bake the chopped sweet potatoes and the green asparagus for 30 or 40 minutes or until they're soft.
To make the dressing you just need to blend all the ingredients until smooth.
Place the spinach in a bowl (you can chop them) and add the rest of the ingredients on top: the cooked quinoa, cooked or canned red beans, sweet potato, asparagus, avocado and tomato.
Pour the dressing on top of the quinoa bowl and gently toss to combine.
Nutrition
Serving Size: 1/4 of the recipe
Calories: 395
Sugar: 6.2g
Sodium: 282mg
Fat: 19.7g
Saturated Fat: 3.5g
Carbohydrates: 45.2g
Fiber: 12g
Protein: 14.2g
DID YOU MAKE THIS RECIPE?
Please leave a comment below or tag a picture #simpleveganblog on Instagram (or any other social network).