These 29 vegan pasta recipes are so delicious. They are rich, tasty, flavorful, and easy to make! Comforting and healthy food to enjoy on a daily basis.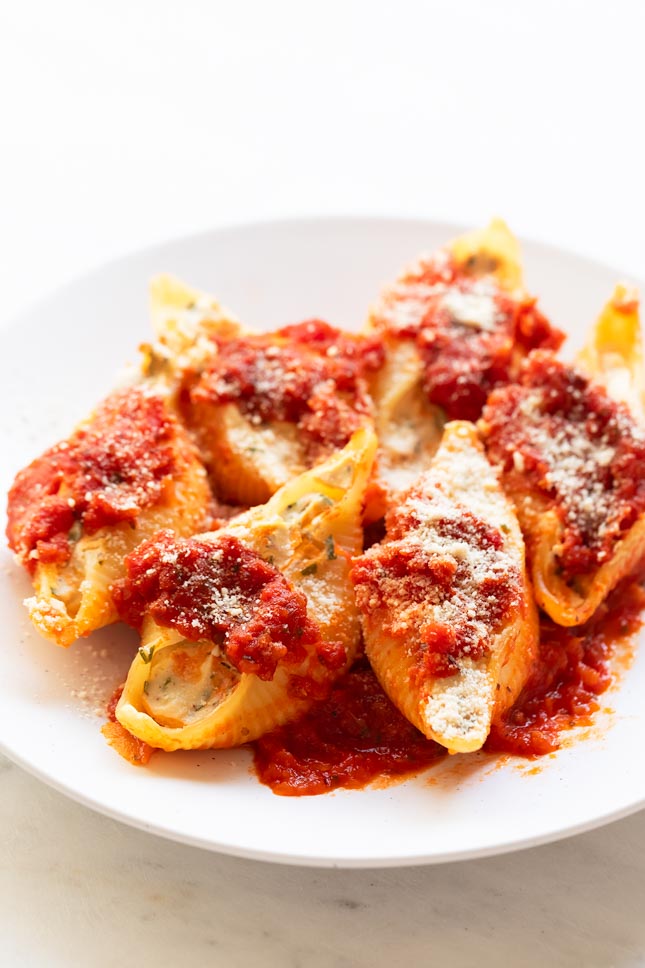 29 vegan pasta recipes made with simple and inexpensive ingredients. I could eat them every day! These recipes are super flavorful, rich, and mouth-watering, as well as so comforting and nutritious. You are going to love them!
From vegan mac and cheese to vegan Alfredo sauce or vegan stuffed shells, these recipes are a delicious and easy way of planning your meals. They will help you prepare good and healthy food even if you have a busy schedule.
Besides, pasta keeps very well in the fridge and it's perfect for taking away and have lunch at work. Although my favorite recipe is vegan lasagna, I really like all of them. I also recommend you add some vegan Parmesan cheese on top... All I can say is WOW!
These 29 vegan pasta recipes are a total life-saver. Simple and easy to make, with them you'll always have a back-up plan for when you're in a hurry. Customize them with any ingredient you have on hand and enjoy wonderful food at any time of the year!
29 delicious vegan pasta recipes
Click on the pictures or links below to find the recipes.
Simple Vegan Blog: Vegan Mac and Cheese
Lazy Cat Kitchen: Vegan Yaki Udon
Salt and Pepper Here: Springtime White Lasagna
Simple Vegan Blog: Vegan Stuffed Shells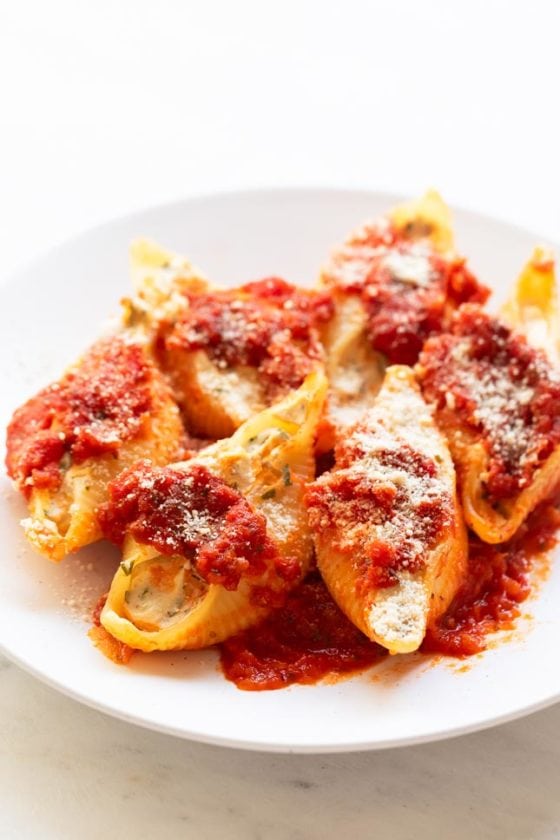 Liv B.: Spaghetti and Vegan Meatballs
Contentedness Cooking: Lemon Pasta Sauce
The Almond Eater: Lentil Bolognese Recipe
Simple Vegan Blog: Vegan Alfredo Sauce
Plays Well With Butter: Lemony Basil Creamy Vegan Pasta
Emilie Eats: Tofu Ricotta Vegan Ravioli with Mushrooms
Choosing Chia: Vegan Butternut Squash Mac and Cheese
Simple Vegan Blog: Pasta Primavera
Pinch of Yum: 5-Ingredient Vegan Vodka Pasta
Foodess: Creamy Greens & Coconut Linguine
The Simple Veganista: Vegetable Lo Mein with Crispy Tofu
Simple Vegan Blog: One Pot Pasta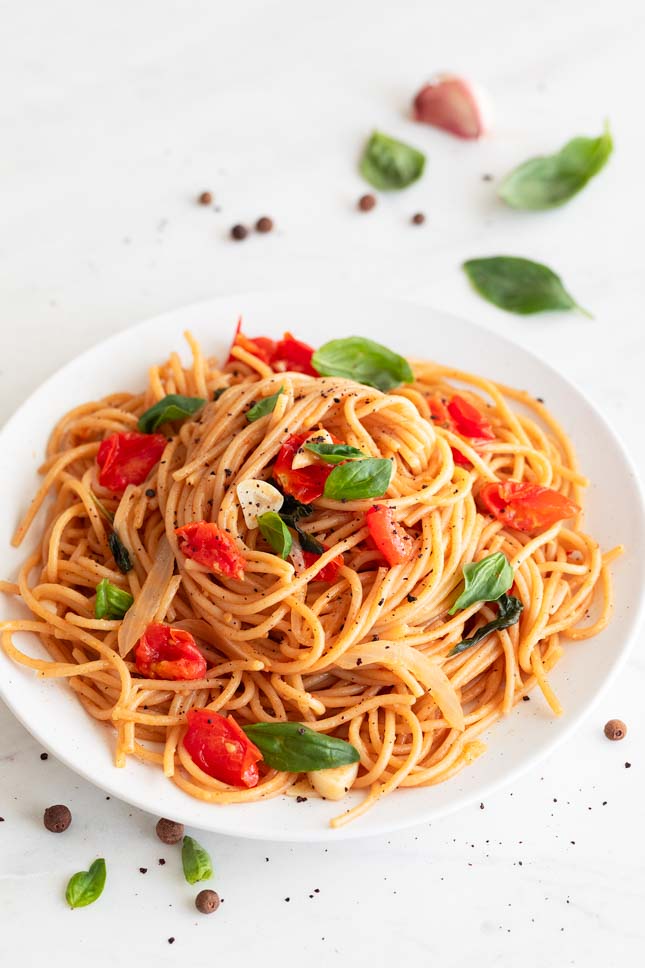 So Vegan: Rocket Pesto Gnocchi
Vegan Richa: Vegan Creamy Cajun Pasta with Breaded Tofu
The Tasty K: Vegan Spaghetti Carbonara
Simple Vegan Blog: Vegan Pasta Salad
Two Peas And Their Pot: Pasta Fagioli
Simple Vegan Blog: Pasta Aglio e Olio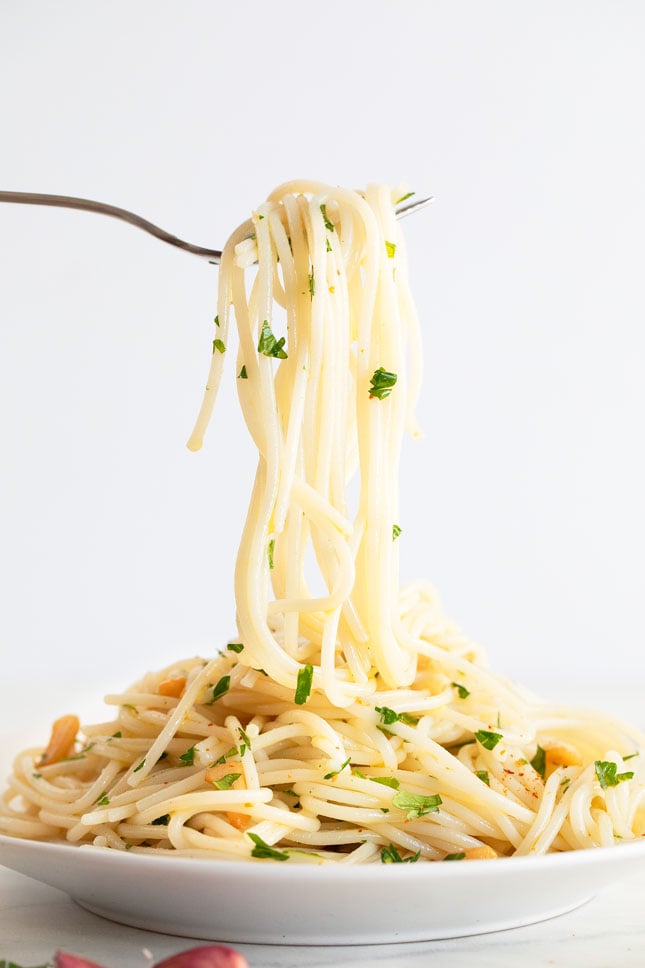 Erin Lives Whole: Pasta with Creamy Vegan Walnut-Tomato Sauce
Cozy Peach Kitchen: Vegan Avocado Pesto Pasta
Choosing Chia: Vegan Singapore Noodles
Simple Vegan Blog: Vegan Pad Thai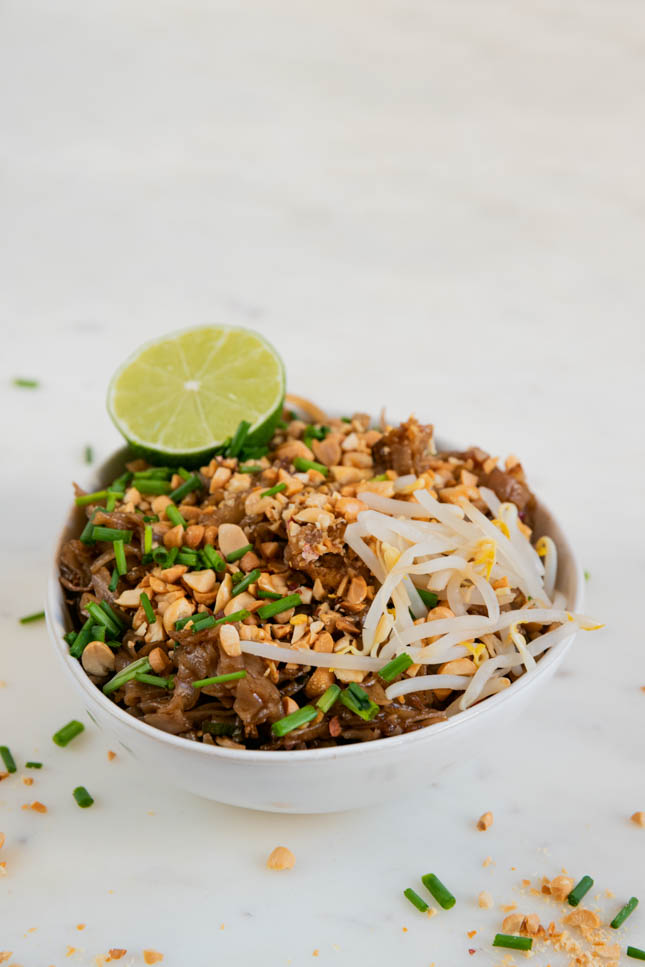 Bianka Zapatka: Penne al Arrabiata
This Savory Vegan: Roasted Veggie Pasta Salad
Simple Vegan Blog: Vegan Lasagna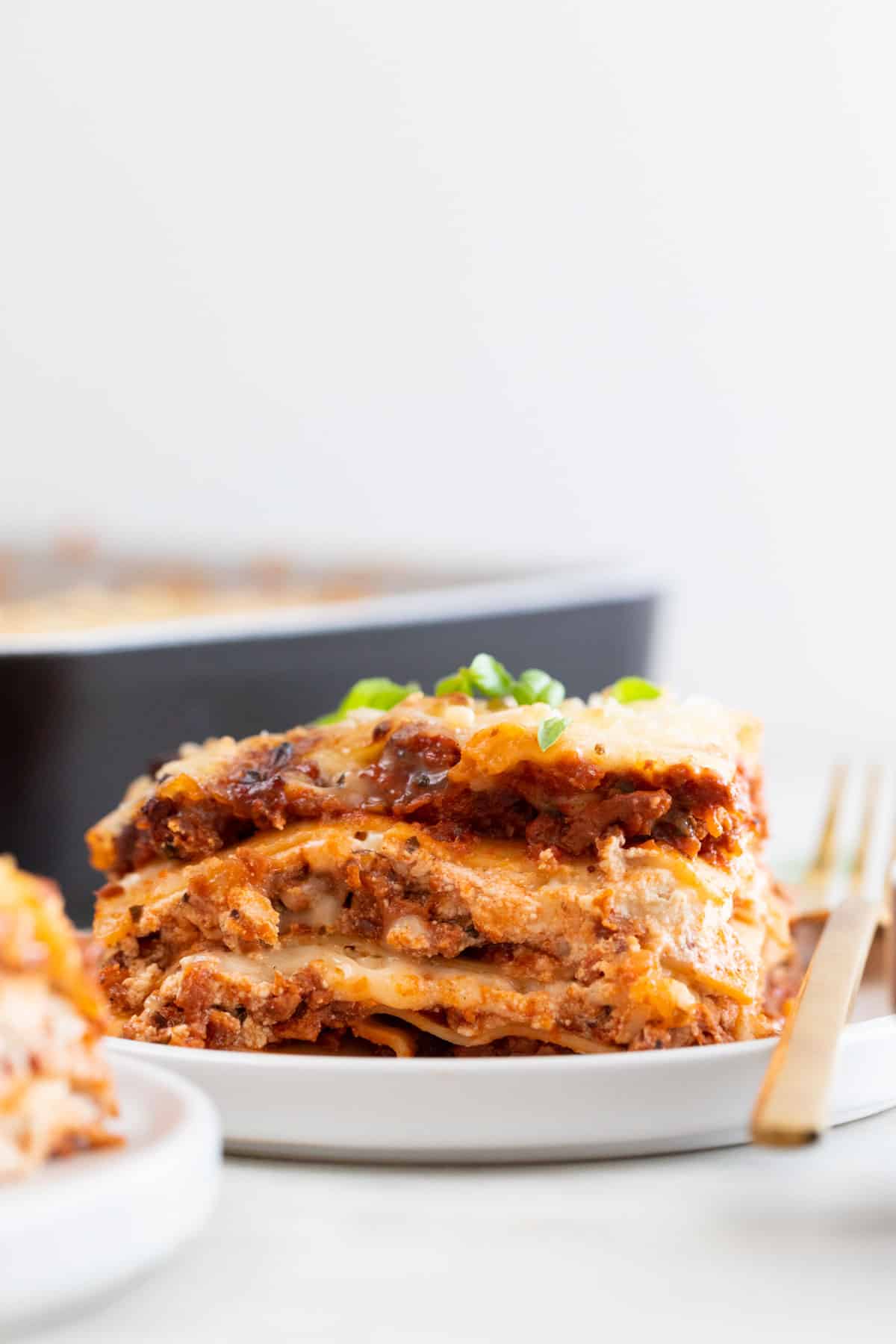 Did you make any of these vegan pasta recipes?
Please leave a comment below, share it or rate it. You can also FOLLOW ME on FACEBOOK, INSTAGRAM, and PINTEREST. I'd love to see what you cook!