These cozy 31 vegan Indian recipes will have you eating healthy, nutritious, and deep-in-flavor meals every day of the month. Enjoy!
I hope you like these 31 vegan Indian recipes as much as I do! So rich, deep in flavor, and comforting, Indian cuisine is absolutely wonderful.
Easily customizable but already perfect just the way they are, here you'll find plenty of different Indian recipes that you can have for lunch or dinner every night. Hope you enjoy!
31 delicious vegan Indian recipes
Click on the pictures or links below to find the recipes.
1. Simple Vegan Blog: Vegan Tikka Masala
2. Vegan Richa: Aloo Gobi
3. Sprinkles and Sprouts: Kachumber
4. I Love Vegan: Vegetable Samosas
5. Rainbow Plant Life: Vegan Red Lentil Curry
6. The Conscientious Eater: Chickpea Tikka Masala
7. The Fiery Vegetarian: Bombay Potatoes
8. Simple Vegan Blog: Vegan Naan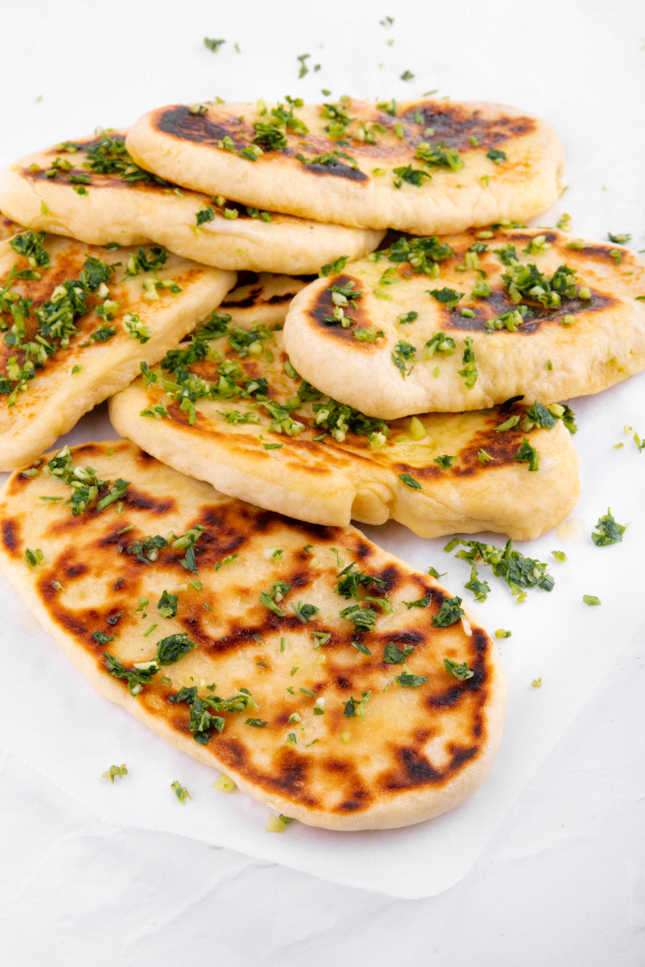 9. Shane and Simple: Vegan Chickpea Curry
10. No Recipes: Palak Paneer
11. The Lish Life: Vegan Malai Kofta
12. My Ginger Garlic Kitchen: Tofu Matar
13. Vegan Punks: Vegan Panang Curry
14. Simple Vegan Blog: Vegan Curry
15. My Darling Vegan: Red Lentil Dahl
16. Simply Whisked: Garlic Vegan Naan Bread
17. Crowded Kitchen: Tofu Tikka Masala
18. Simple Vegan Blog: Vegan Chana Masala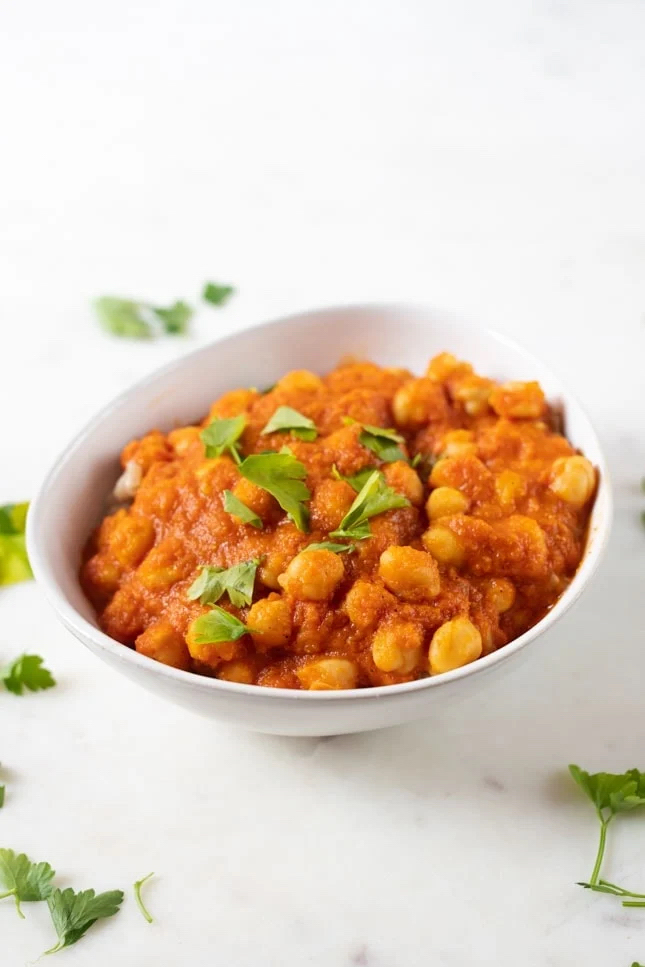 19. Elephantastic Vegan: Veggie Pakora
20. Contentedness Cooking: Dal Makhani
21. Palates Desire: Vegetable Poha
22. Simple Vegan Blog: Vegetable Curry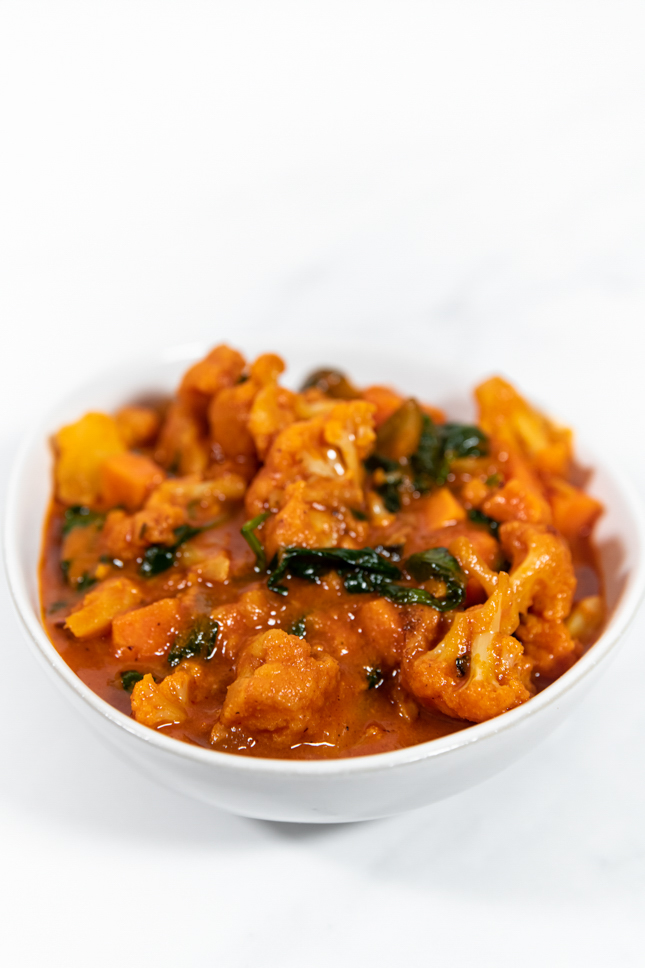 23. The Devil Wears Salad: Kachumber Salad
24. Oh My Veggies: Vegan Butter Chicken
25. Cooking with Parita: Naan Wraps
26. Simple Vegan Blog: Curry Powder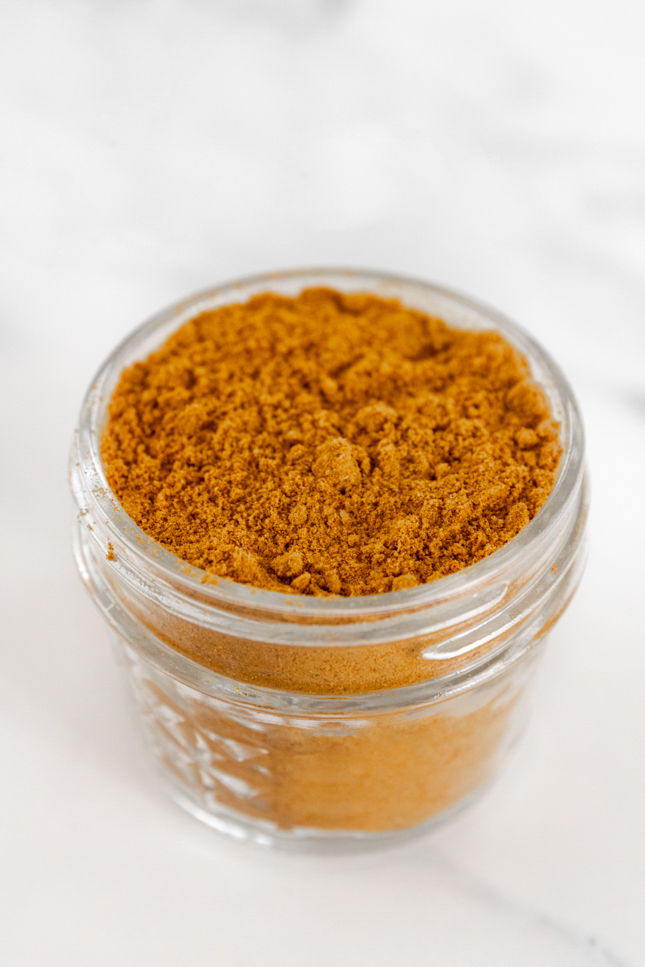 27. Profusion Curry: Aloo Tikki
28. The Almond Eater: Easy Tofu Curry
29. Whisk Affair: Jeera Aloo
30. Joanne Eats Well with Others: Sweet Potato Vindaloo
31. Simple Vegan Blog: Vegetable Korma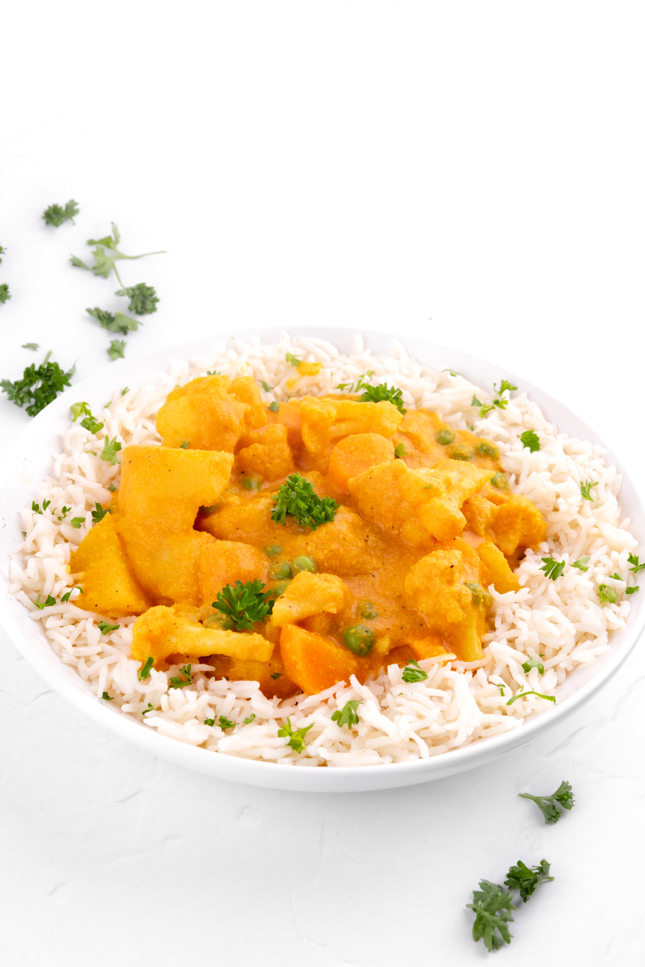 Did you make any of these 31 vegan Indian recipes?
Please leave a comment and rate it below. We'd love to hear from you!