30 Vegan ice cream recipes to keep in line the summer heat! These are some healthy vegan treats to enjoy while sitting on the porch on a hot evening.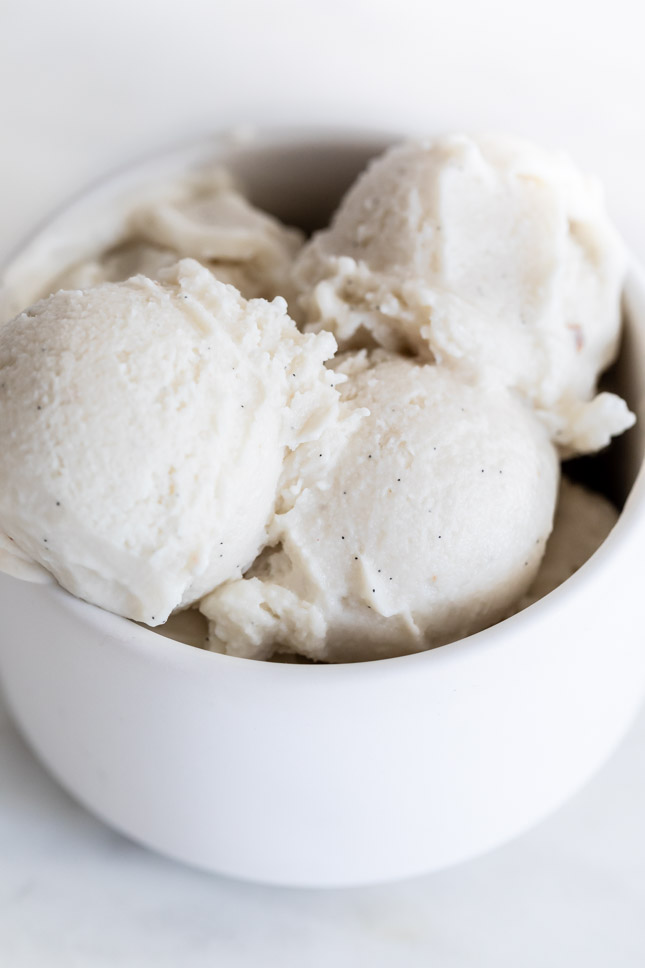 These 30 vegan ice cream recipes are ABSOLUTELY delicious! So creamy and refreshing, they are perfect to enjoy on a hot summer afternoon. They are super easy to make and contain all-natural ingredients!
My favorite ones are vegan ice cream, banana ice cream, and vegan chocolate ice cream. But I actually have a hard time every time I have to choose which one I'll get, as all of them are really good and tasty.
However, here you'll find lots of different ice cream flavors: strawberry, coconut, pistachio, cookie dough... And more! There's a never-ending variety of wonderful and healthy vegan ice creams.
With these 30 vegan ice cream recipes, you'll have an amazing summer! They are a great way of incorporating more fruits into your diet, as they are made with simple ingredients. Enjoy!
30 delicious vegan ice cream recipes
Click on the pictures or links below to find the recipes.
Simple Vegan Blog: Vegan Ice Cream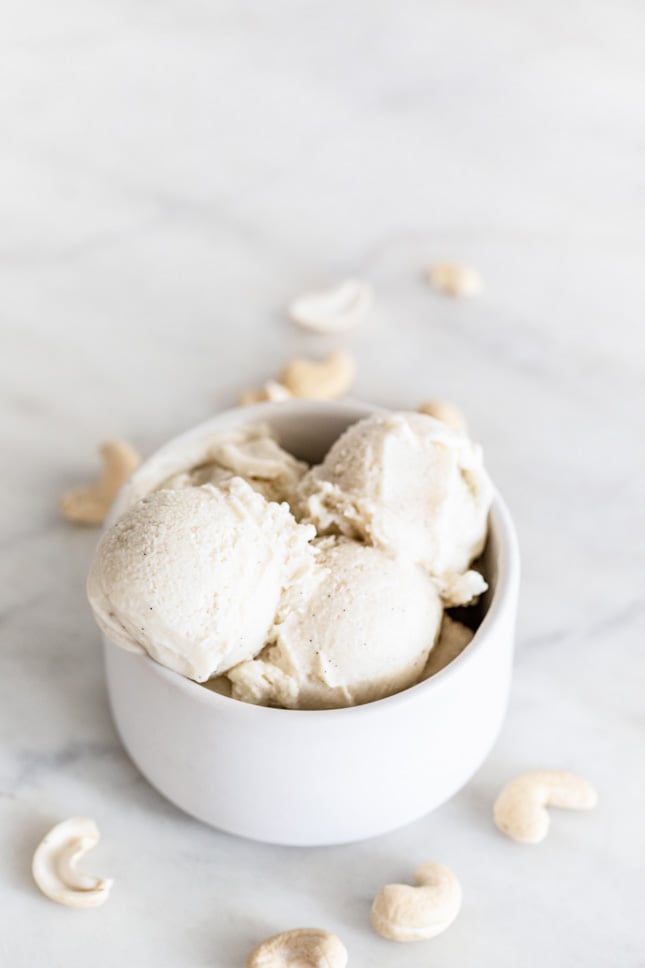 What Great Grandma Ate: Vegan & Paleo Cherry Garcia Ice Cream
Simply Whisked: Blue Moon Ice Cream
The Kitchn: 3-Ingredient Mango Nice Cream
Delight Fuel: Vegan Caramel and Cashew Mini Ice Cream Pops
Simple Vegan Blog: Banana Ice Cream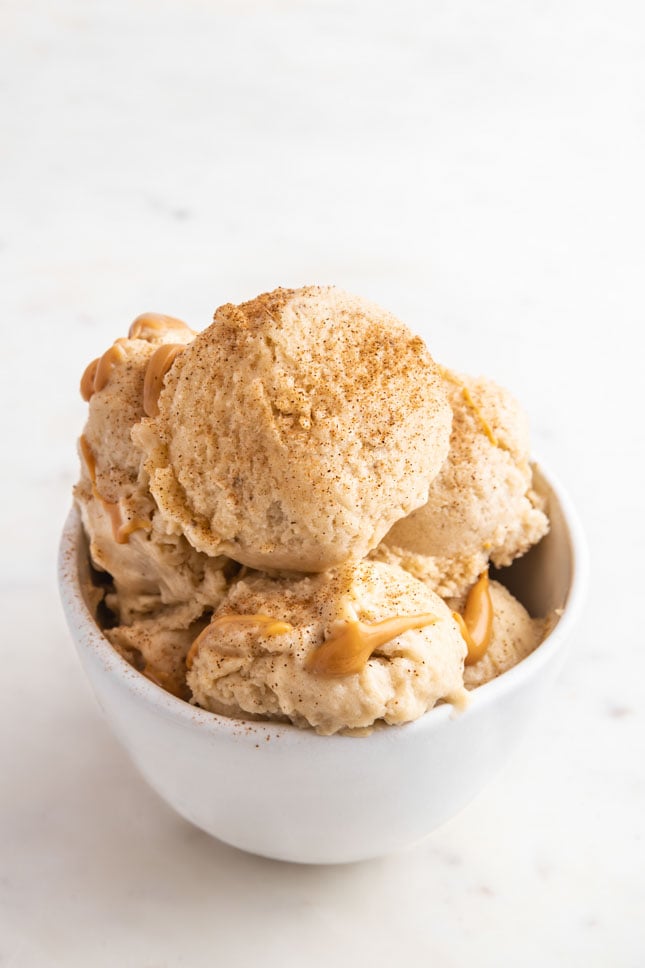 Eating Bird Food: Mint Chip Avocado Ice Cream
Addicted to Dates: Vegan Mars Ice Cream Bars
Loving It Vegan: Vegan Strawberry Ice Cream
Domestic Gothess: Vegan Chunky Monkey Ice Cream
Simple Vegan Blog: Vegan Vanilla Ice Cream
Sunkissed Kitchen: Cookie Ice Cream Sandwiches
Emilie Eats: Neapolitan Banana Ice Cream Cake
My Darling Vegan: Vegan Butter Pecan Ice Cream
Simple Vegan Blog: Vegan Mint Chocolate Ice Cream
The Loopy Whisk: Vegan Cookie Dough Ice Cream
Healthy Sweet Eats: Banana Golden Milk Turmeric Latte Nice Cream
The Vegan 8: Vegan Vanilla Birthday Cake Ice Cream
Well Vegan: Toasted Coconut Ice Cream
Simple Vegan Blog: Vegan Soft Serve Ice Cream
Urban Bliss Life: Cookies and Cream Ice Cream
Glowing Blush: Easy Healthy Snickers Ice Cream Bars
Green Healthy Cooking: Pistachio Ice Cream
Healthy Happy Life: Blueberry Cheesecake Ice Cream
Simple Vegan Blog: 2-Ingredient Banana Chocolate Ice Cream
Minimalist Baker: Vegan Mint Chocolate Ice Cream Cake
The Roasted Root: Green Tea Coconut Milk Ice Cream
Eating by Elaine: Vegan Pineapple Soft Serve
Leelalicious: Salted Caramel Ice Cream
Simple Vegan Blog: Vegan Chocolate Ice Cream
Did you make any of these vegan ice cream recipes?
Please leave a comment below, share it, or rate it. You can also FOLLOW ME on FACEBOOK, INSTAGRAM, and PINTEREST. I'd love to see what you cook!