These 31 vegan cookie recipes will cheer up all your social gatherings! Here you'll find a bunch of mouthwatering vegan cookies that everyone will love.
If you're looking for vegan cookies, you've come to the right place! These 31 vegan cookies are absolutely out of this world, as well as easy to make and perfect to enjoy all year long.
I love cookies; however, sometimes I find it a little hard to choose what kind of cookies I should make and that's why I decided to prepare this compilation. This way I'll always have a guide whenever I need some of these delicious treats!
My favorite ones are the comforting vegan peanut butter cookies and the perfectly sweet vegan chocolate chip cookies, but there are so many kinds of vegan cookies I enjoy! I'm sure here you'll find the ones you're looking for.
31 vegan cookie recipes, delicious, sweet, and 100% plant-based! They are the perfect snack to serve during any kind of social gathering. Even non-vegans will absolutely love them!
31 delicious vegan cookies
1. Simple Vegan Blog: Vegan Peanut Butter Cookies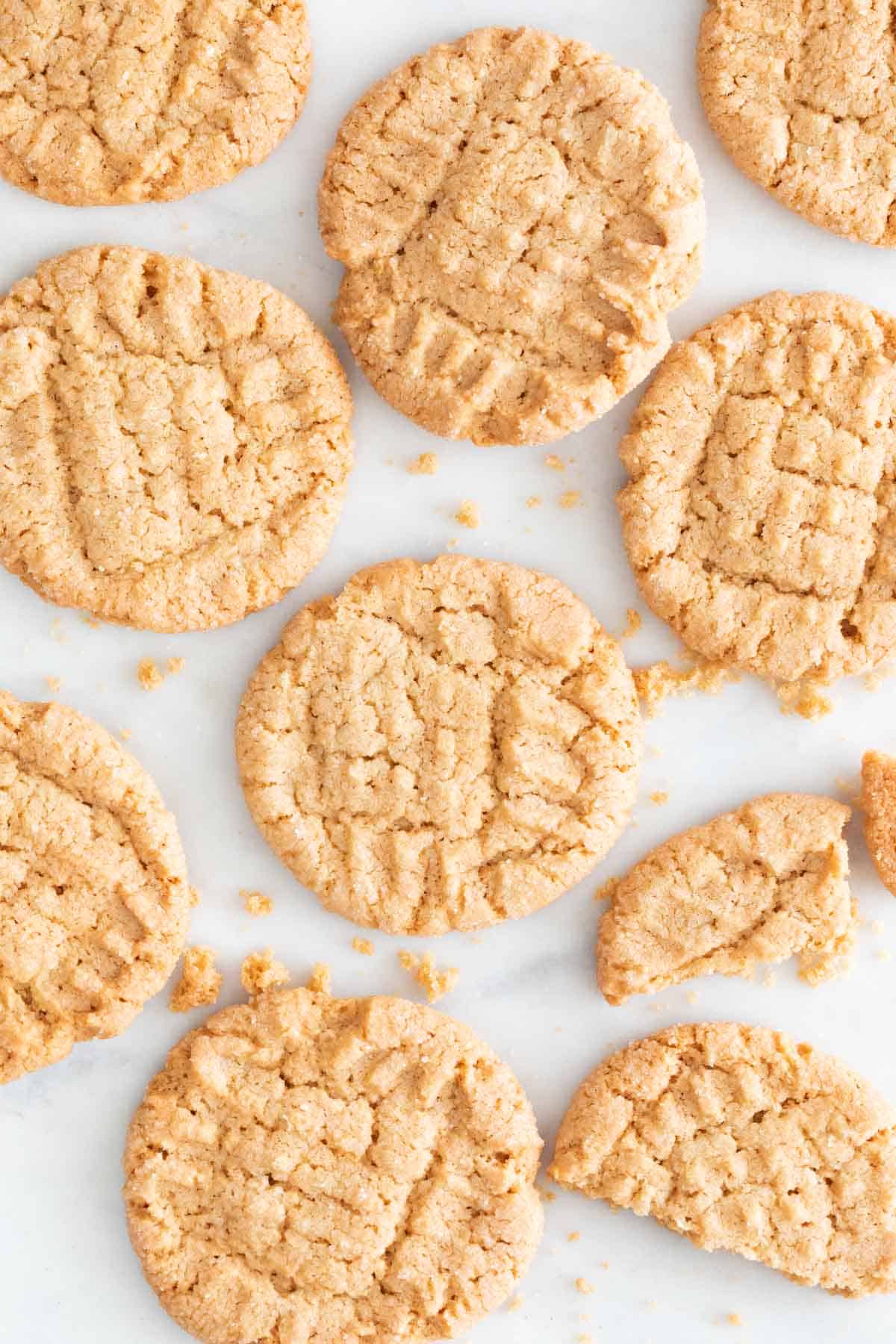 2. Short Girl Tall Order: Vegan Lemon Sugar Cookies
3. Ellie Likes Cooking: Easy Vegan Snickerdoodles
4. Cozy Peach Kitchen: Vegan Pumpkin Chocolate Chip Cookies
5. Plant-Based Blog: Vegan Cookie Mug Cake
6. Simple Vegan Blog: Vegan Trail Mix Cookies
7. Earthly Provisions: One-Bowl Chocolate Whoopie Pies
8. My Vegan Minimalist: Vegan Matcha Cookies
9. Feasting on Fruit: Gingerbread Cutout Cookies
10. Okonomi Kitchen: Almond Flour Sugar Cookies
11. Simple Vegan Blog: Vegan Halloween Witch Finger Cookies
12. Purely Kaylie: Vegan Hot Chocolate Cookies
13. Sprouts and Krauts: Coffee Hazelnut Shortbread Cookies
14. Plant Well: Vegan Oatmeal Cream Pies
15. The Vegan Harvest: Vegan Gluten-Free Smore's Cookies
16. Simple Vegan Blog: Vegan Peanut Butter Chocolate Chip Cookies
17. Vegan Huggs: Vegan Thumbprint Cookies
18. Plant Well: Vegan Funfetti Sugar Cookies
19. Short Girl Tall Order: Vegan Salted Espresso Brownie Cookies
20. The Simple Green: Chewy Vegan Ginger Spice Cookies
21. Simple Vegan Blog: 5-Ingredient Oatmeal Cookies
22. The Loopy Whisk: Fudgy Vegan Chocolate Brownie Cookies
23. Cupful of Kale: White Chocolate and Raspberry Cookies
24. A Saucy Kitchen: Golden Almond Cookies
25. The Lazy Vegan Baker: Strawberry Lover's Sugar Cookies
26. Eating Bird Food: 4-Ingredient Almond Coconut Cookies
27. Simple Vegan Blog: Vegan Chocolate Cookies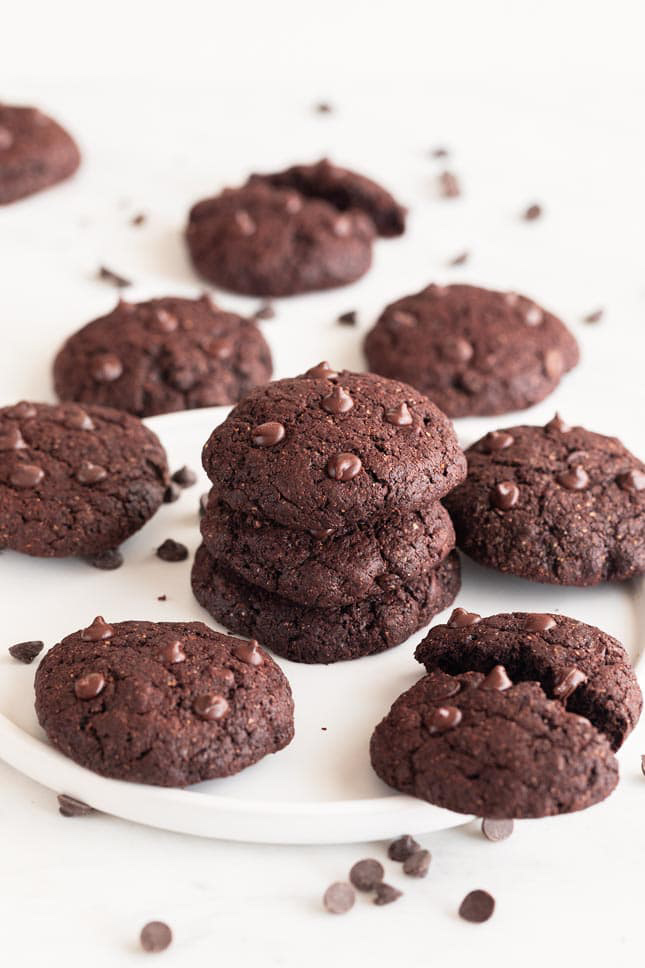 28. My Darling Vegan: Red Velvet Crinkle Cookies
29. Simply Whisked: Cowgirl Cookies
30. Veggie Kins: Tahini Turtle Cookies
31. Simple Vegan Blog: Vegan Chocolate Chip Cookies
Did you make any of these vegan cookies?
Please leave a comment below, share it, or rate it. You can also FOLLOW ME on FACEBOOK, INSTAGRAM, and PINTEREST. I'd love to see what you cook!