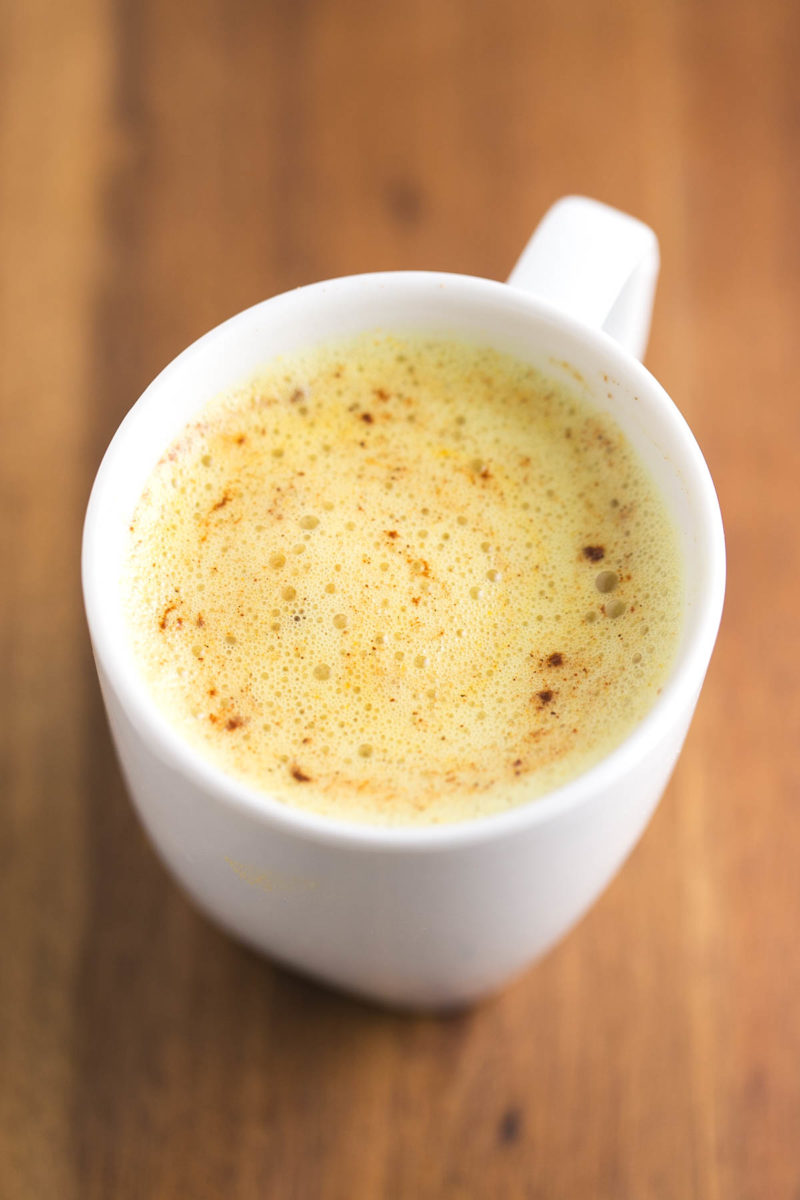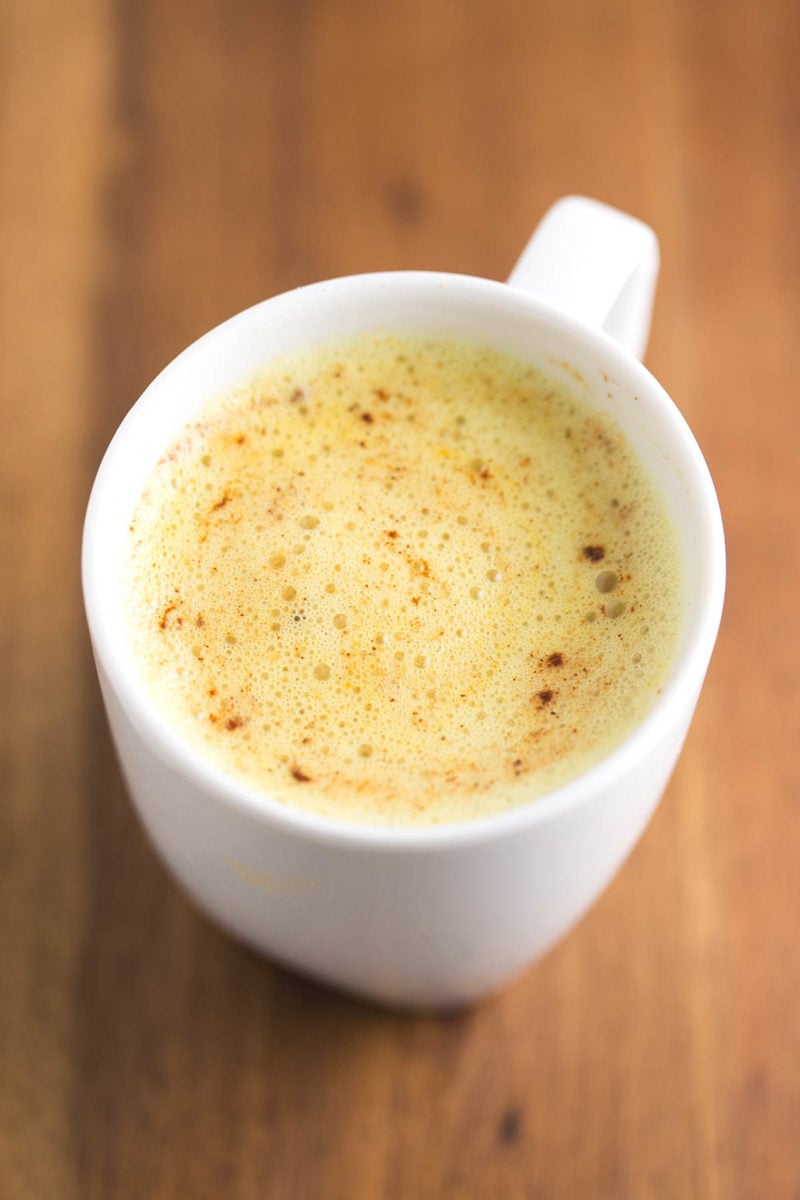 This turmeric latte is perfect for those of you that want a healthy alternative to coffee and is the perfect drink for fall and winter time, especially if you don't like the cold weather, like us. ?
I've never been a huge fan of coffee, but I've always liked lattes because they're so delicious, creamy and sweet and I had one once in a while. When I was in Berlin, I tried a matcha latte and I fell in love, but matcha tea is expensive and I prefer to avoid caffeine on a daily basis. That's why I adore turmeric latte, it tastes amazing, is super healthy, creamy and quite inexpensive.
Feel free to use any type of plant milk or natural sweetener. Turmeric has an intense flavor, so add it gently if you're not used to this incredible spice. To enhance the amazing health benefits of turmeric, you can add some ground black pepper as well, but I think the latte tastes better without it.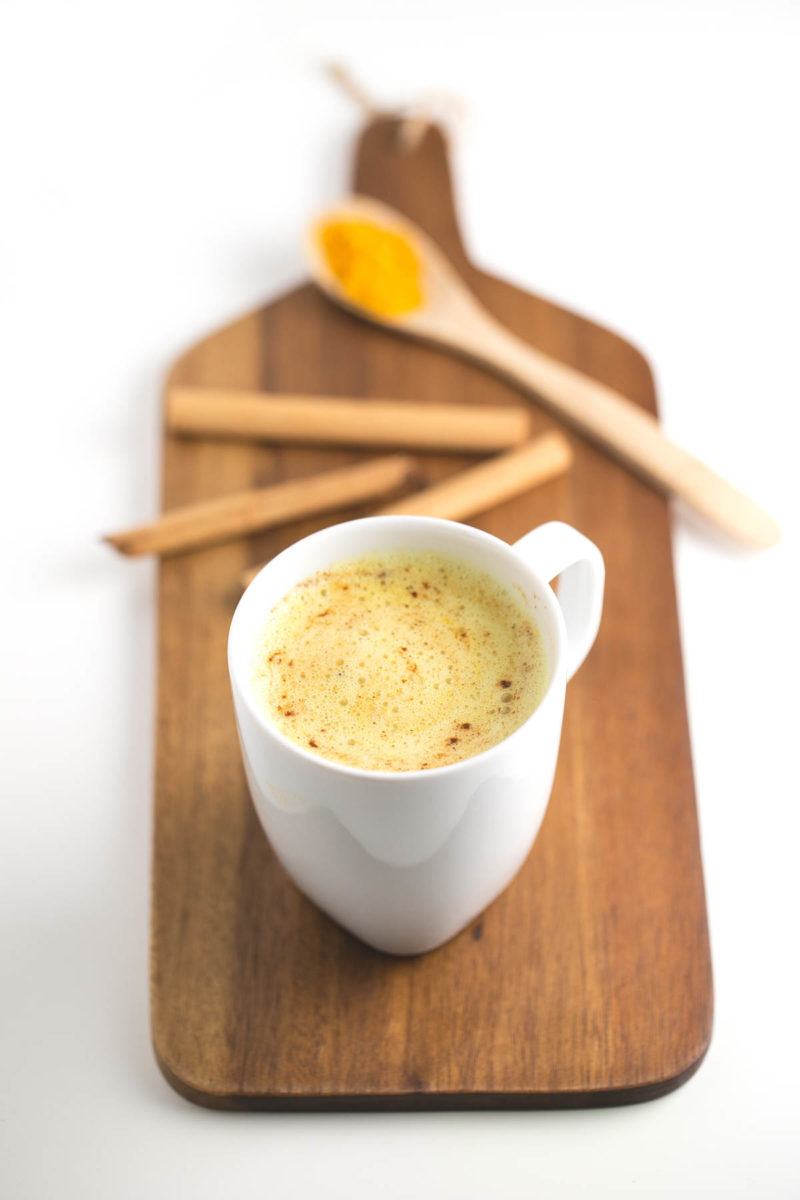 Print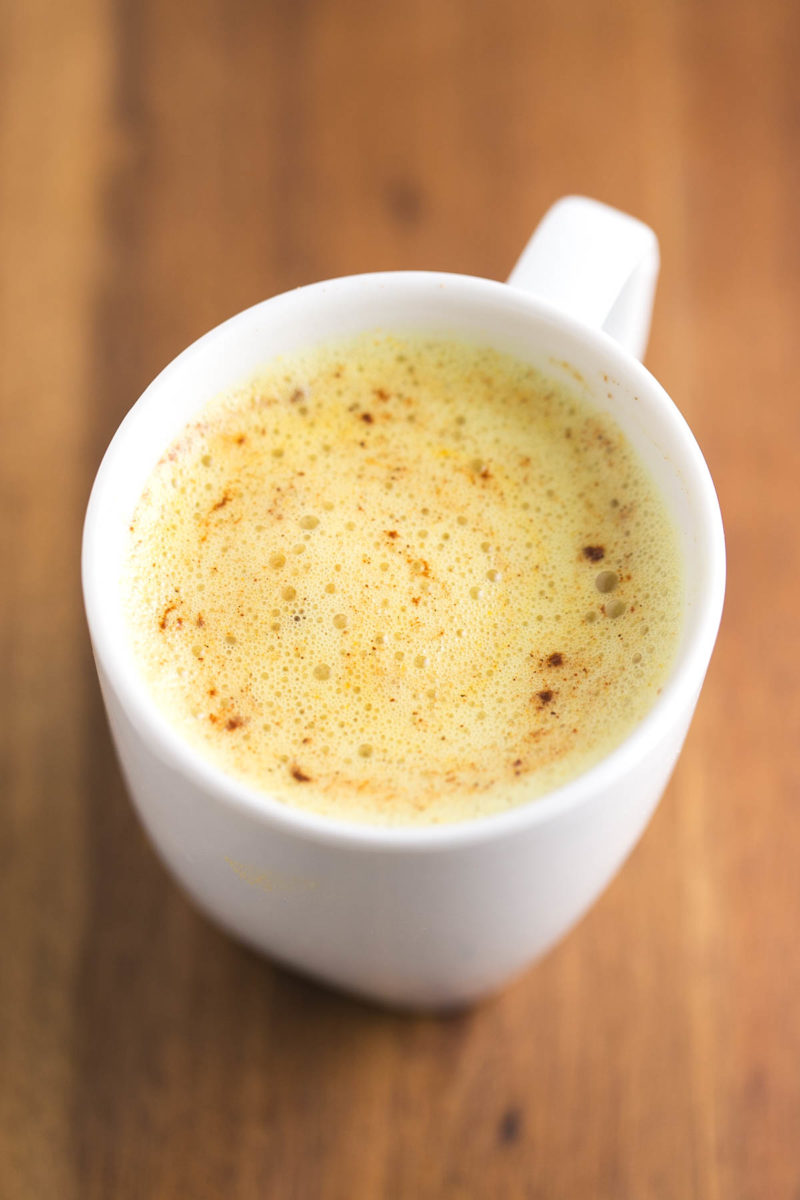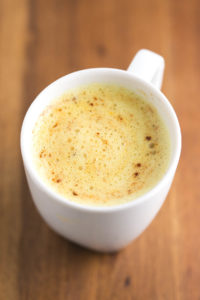 Turmeric Latte
Servings 2 1x
Scale Tap or hover over number to scale servings
This turmeric latte is perfect for those of you that want a healthy alternative to coffee. We love it because is so delicious, healthy and creamy.
Ingredients
2 cups unsweetened plant milk of your choice (480 ml), I used almond milk
1 tsp turmeric powder
1/2 tsp ground cinnamon
2 tbsp maple or agave syrup
Instructions
Pour the milk into a saucepan and cook over high heat until it's hot, but don't bring it to a boil.
Remove from the heat, add all the remaining ingredients, and stir until well combined. I used a milk frother to get a better texture, but it's optional. You can also blend the hot milk with the rest of the ingredients in a blender if you want.
Serve immediately or keep the leftovers in an airtight container for 3-4 days. Reheat on the stovetop or microwave until warm enough.
Notes
*We used unsweetened almond milk, but if you use any sweetened plant milk, try the latte before adding the sweetener and add it gently if needed.
Nutrition
Serving Size: 1/2 of the recipe
Calories: 183
Sugar: 12g
Sodium: 340mg
Fat: 8.9g
Carbohydrates: 22.1g
Fiber: 3g
Protein: 2.6g
Did you make this recipe?
Please leave a comment below or tag a picture #simpleveganblog. We'd love to see what you cook!