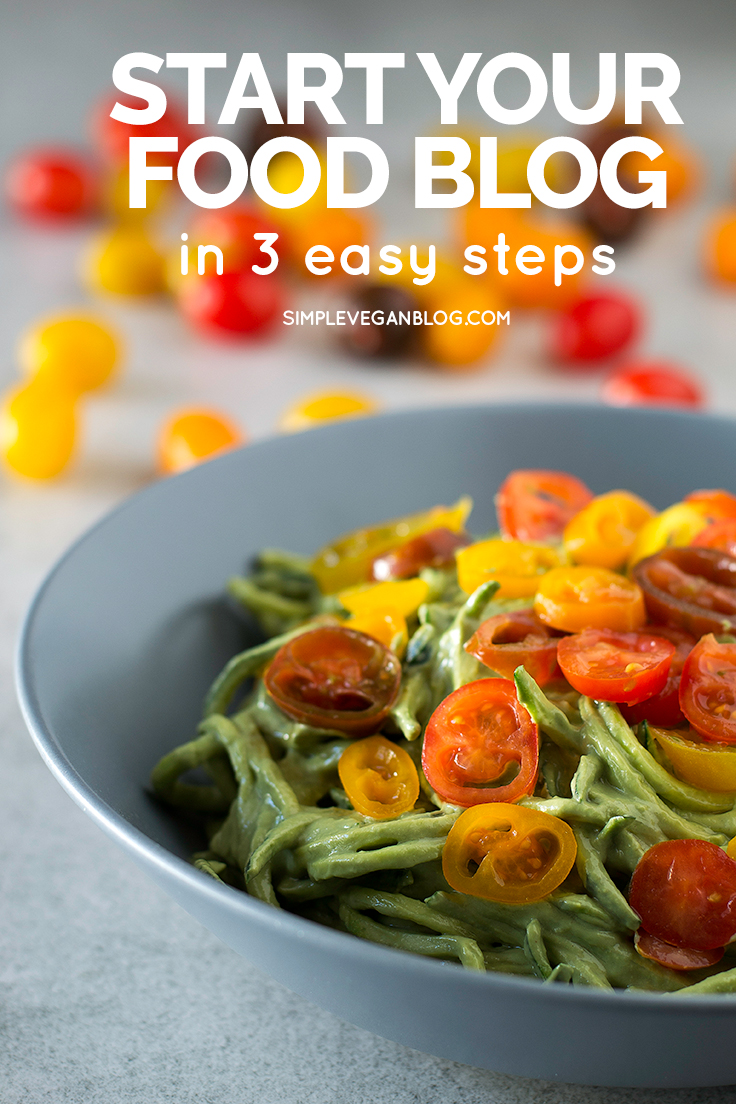 If you'd like to share your own recipes, but you think that is difficult to start a blog, your wrong!
In this page, I'm going to explain you how to create a blog and make it look great in just 15 minutes.
Life is short, so start right now your food blog!
Disclaimer: Some links on this page are affiliate links. If you purchase some of the products or services through this link, we will earn a commission (it doesn't rise the price). We've used all what we recommend and we're satisfied with the result.
How to start a food blog
You only need to follow these three steps:
Step 1) Blog name and hosting
Step 2) Installing WordPress
Step 3) Choosing a theme

1. Blog name and hosting
The first thing you have to do is choosing a name or domain for your blog (ours is minimaleats.com).
It's useful to make a brainstorm and get a few options. If you can find a short and easy to remember name, great. It's the name of your blog, so you have to like it and it has to help readers to know what you write about.
When you have thought the name of your new blog, you can look in Bluehost if it is available or not.
Now you have to choose a hosting, the virtual place where your blog will be. We use the basic hosting of bluehost, it has a nice price and it works very well.
Once you choose your domain, you'll have to fill your account information.
Choose the pack you want, we chose the 12 Month plan and Domain Privacy Protection (it avoids your private data from being displayed publicly).
And finally your payment method (credit card or PayPal).

2. Installing WordPress
Don't worry about installing WordPress, with Bluehost it's SOOO EASY! They have a free online program to create your WordPress blog in 5 minutes without any tech knowledge.
Enter in your Bluehost account and select the Hosting tab and then cPanel.
At the same page, scroll down and look for Website Builders. Next, select WordPress.
It will take you to a webpage like the one below, click Install.
Then you'll have to select your domain and click Check Domain.
Here check the second box ("I have read the terms and conditions of the GPLv2") and click Install Now. We've finished!
In the next screen you'll see your Username, Password and Login URL (usually your blog's domain followed by /wp-admin), keep them safe because you'll be using them to access to your blog as admin.

3. Choosing a theme
Congratulations! You've created your blog!
Now you should install a theme you like and customize your blog.
There are free WordPress.org themes. We used one of them the first months of Danza de Fogones, but finally we got to the conclusion that it was better to use a premium one. The one you can see now on our blog is Foodie, a theme of Studiopress which uses the Genesis framework as a base. They have a lot of cool themes, like Beautiful Pro.
If you want to know more about Genesis and themes, you can take a look at our resource page.