Since kale is so popular here in Spain, I've been obsessed with it and I eat it almost every day! I used to eat spinach very often, but now kale is my favorite leafy green. It's so nutritious, lasts longer, tastes amazing and is perfect to make salads, especially to eat on the go, because kale don't go soggy unlike other greens.
We shared with you this awesome oil-free rainbow kale salad, but I wanted to make a salad using autumn produce and also try my delicious tahini dressing using extra virgin olive oil and turmeric as well. OMG! It's the best dressing ever, has anti-inflammatory properties and is sooo beautiful!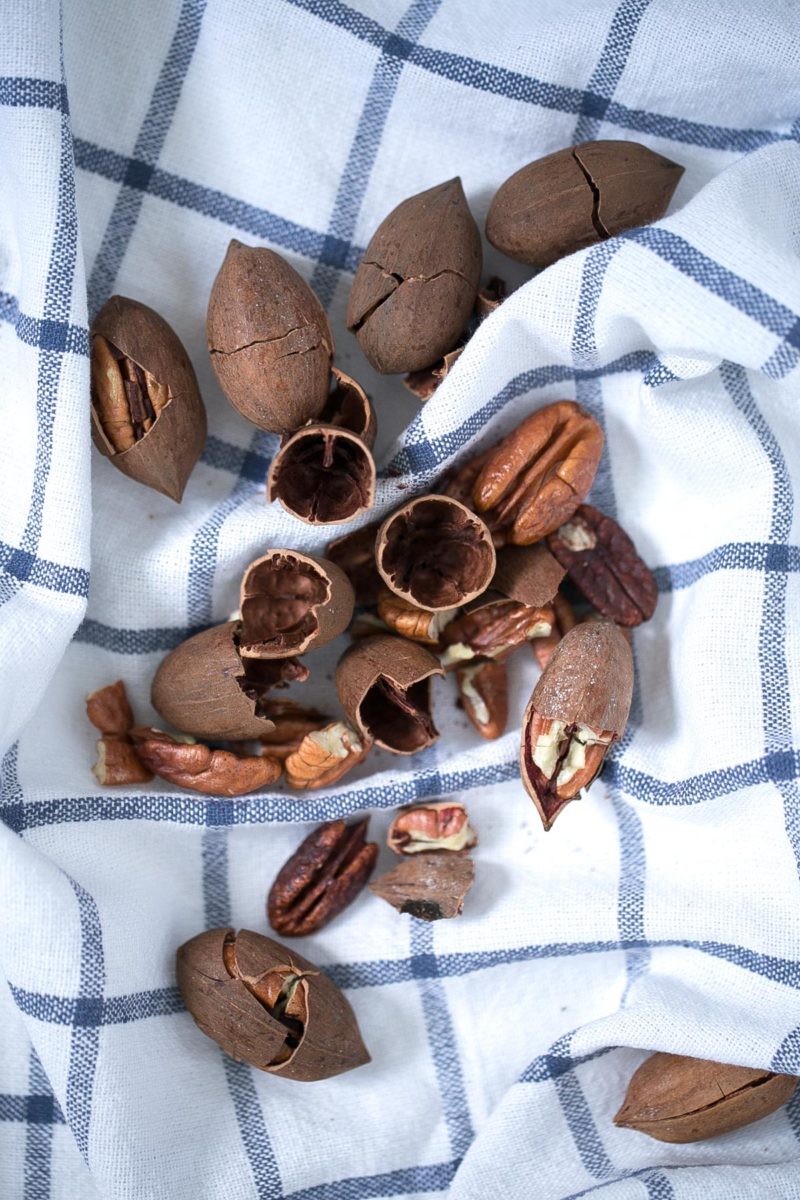 Tips:
Pecans are expensive and hard to find in some countries, but don't worry, any other nuts are also fine.
Feel free to use other leafy greens, fruits or ingredients you like.
To make the dressing you don't need to use tahini and oil, use only one kind of fat to keep it simple.
Nutritional yeast is optional, but it tastes amazing, is so healthy and makes the dressing even creamier.
Print
Simple Kale Salad with Turmeric Tahini Dressing
Author: Simple Vegan Blog
Prep: 15 mins
Cook: 20 mins
Total: 35 mins
4 1x
Salad, Side dish
Vegan
Servings 4 1x
Scale Tap or hover over number to scale servings
This simple kale salad is made using autumn produce and a delicious turmeric tahini dressing. It's perfect to eat on the go!
Ingredients
1 medium sweet potato
8 handfuls of kale leaves, chopped (160 g)
2 chopped red apples
1 chopped avocado
1/2 pomegranate
1/2 cup chopped pecans (55 g)
For the dressing:
The juice of a lemon
4 tbsp tahini
4 tbsp water
2 tbsp extra virgin olive oil
2 tbsp nutritional yeast
1/2 tsp turmeric powder
1/2 tsp sea salt
Black pepper to taste
Instructions
Preheat the oven to 390ºF or 200ºC.
Peel and chop the sweet potato and place it onto a baking dish.
Bake for about 20 to 30 minutes or until it's soft. You can add some extra virgin olive oil on top if you want.
To make the dressing just mix all the ingredients in a bowl.
Place the kale in a mixing bowl, add 2 tbsp of the dressing and massage for 1 or 2 minutes or until it's soft.
Add the rest of the ingredients and serve with the dressing.
You can keep the salad in a sealed container in the fridge for about 3 days.
Nutrition
Serving Size: 1/4 of the recipe
Calories: 466
Sugar: 18.3 g
Sodium: 297.9 mg
Fat: 32.3 g
Saturated Fat: 4 g
Carbohydrates: 42.2 g
Fiber: 14.4 g
Protein: 11.9 g
Did you make this recipe?
Please leave a comment below or tag a picture #simpleveganblog. We'd love to see what you cook!