31 seitan recipes so your diet never lacks good-quality vegan protein! They are super simple, delicious, and affordable dishes perfect for lunch or dinner.
These 31 seitan recipes will help you plan your vegan meals without having to worry about protein! These dishes are extremely tasty and simple, as well as easy to make. One recipe for every day of the month!
If you've always had trouble cooking seitan, this is definitely going to make a difference. Here you'll find an endless source of inspiration, as there's a wide variety of recipes, and they'll make you realize that seitan can actually taste delicious.
My personal favorites are vegan fajitas and vegan pho, but there are so many options that I find it really hard to actually choose only one of them. Vegan bacon is also wonderful, so I really encourage you to try it!
31 seitan recipes to use as a back-up plan when you don't know what to eat. With them, you will never have to think about how to incorporate good-quality vegan protein into your diet again!
31 amazing seitan recipes
Click on the pictures or links below to find the recipes.
1. Simple Vegan Blog: Seitan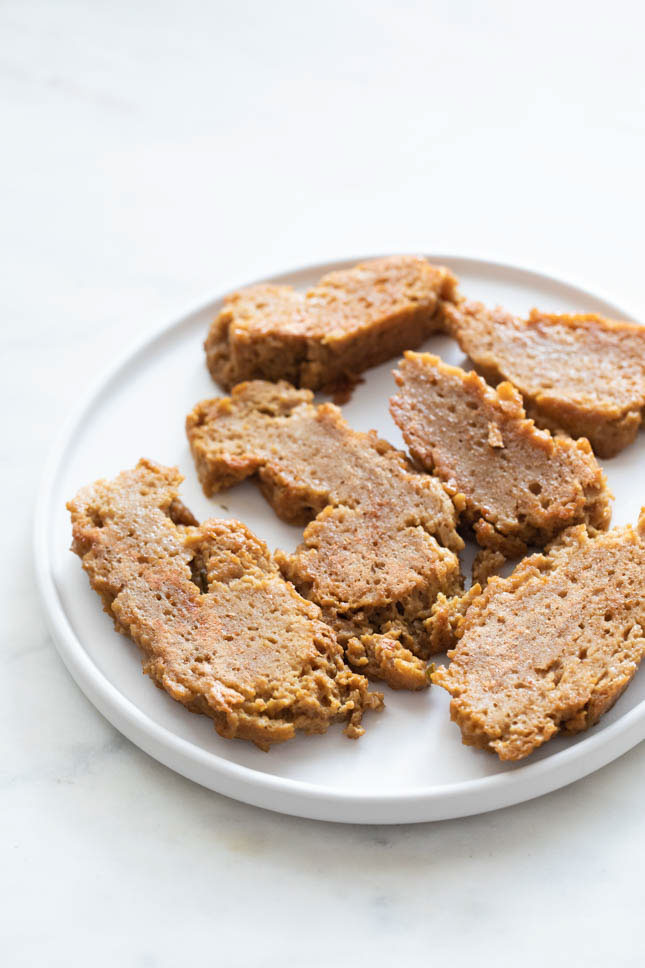 2. A Virtual Vegan: Vegan Roast
3. Healthy Happy Life: Vegan Philly Cheese Sandwich
4. Plantifully Based: Spicy Vegan "Chicken" Nuggets
5. Man Eat Plant: Seitan Brisket
6. Simple Vegan Blog: Pasta with Peppercorn Sauce and Seitan
7. Sweet Simple Vegan: Homemade Vegan Deli Meat
8. The Stingy Vegan: Vegan Meatballs
9. Delish Knowledge: Vegan Thai Larb Lettuce Wraps
10. My Quiet Kitchen: Vegan Seitan Bourguignon With Rosemary Cauliflower Mash
11. Simple Vegan Blog: Low-Fat Vegan Kebab
12. Pickled Plum: Seitan and Vegetable Stir Fry
13. Yum Vegan Food: Vegan Jerk Chicken
14. Yup... It's Vegan!: Vegan Mongolian Beef
15. Vegan Huggs: Spicy and Smoky Vegan Pepperoni
16. Simple Vegan Blog: Vegan Pinchos Morunos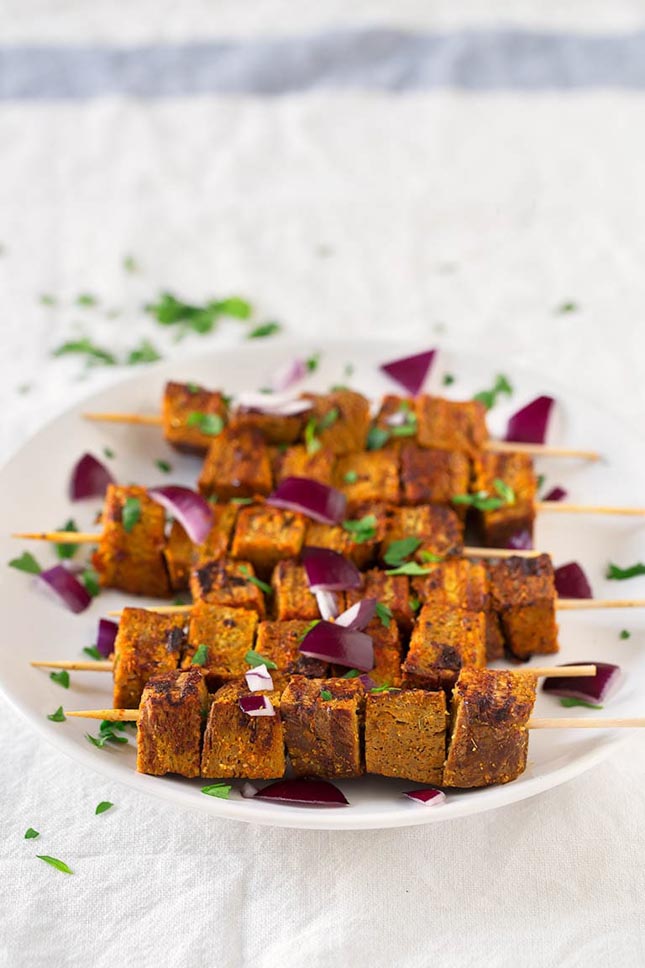 17. The Edgy Veg: Vegan Chick-fil-A Sandwich
18. My Dainty Soul Curry: Spicy Baked Vegan Popcorn Seitan
19. Brewing Happiness: Meatless Gyro Wrap
20. Elephantastic Vegan: Homemade Vegan Sausages
21. Simple Vegan Blog: Vegan Pho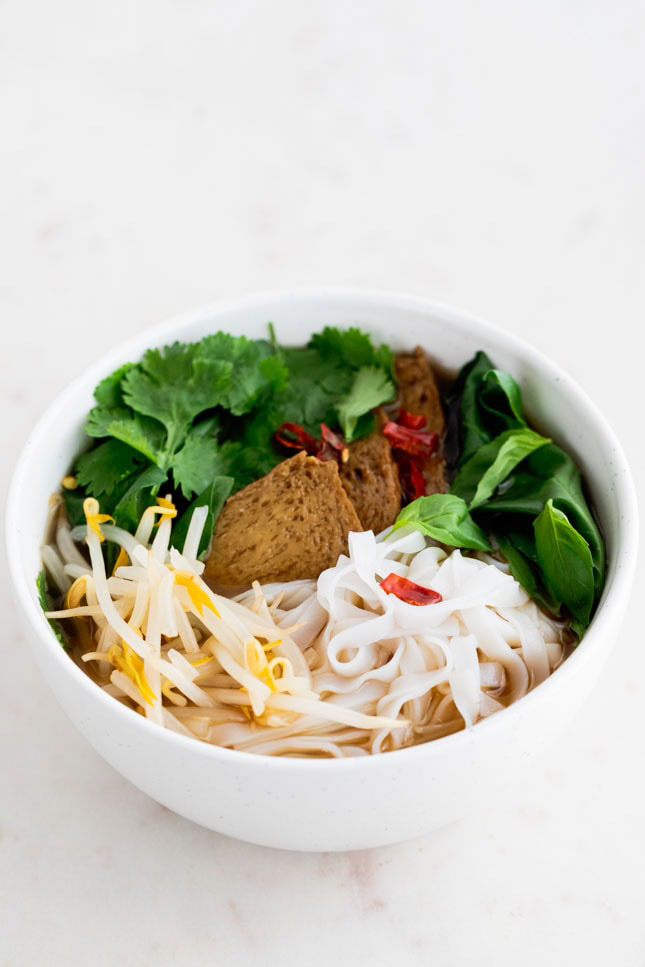 22. The Curious Chickpea: Crispy Orange Seitan and Broccoli
23. Veganbell: Vegan Butter Chicken
24. The Viet Vegan: Vegan Lemongrass Beef Banh Mi
25. Plant Power Couple: Slow-Cooker Vegan Corned Beef
26. Simple Vegan Blog: Vegan Fajitas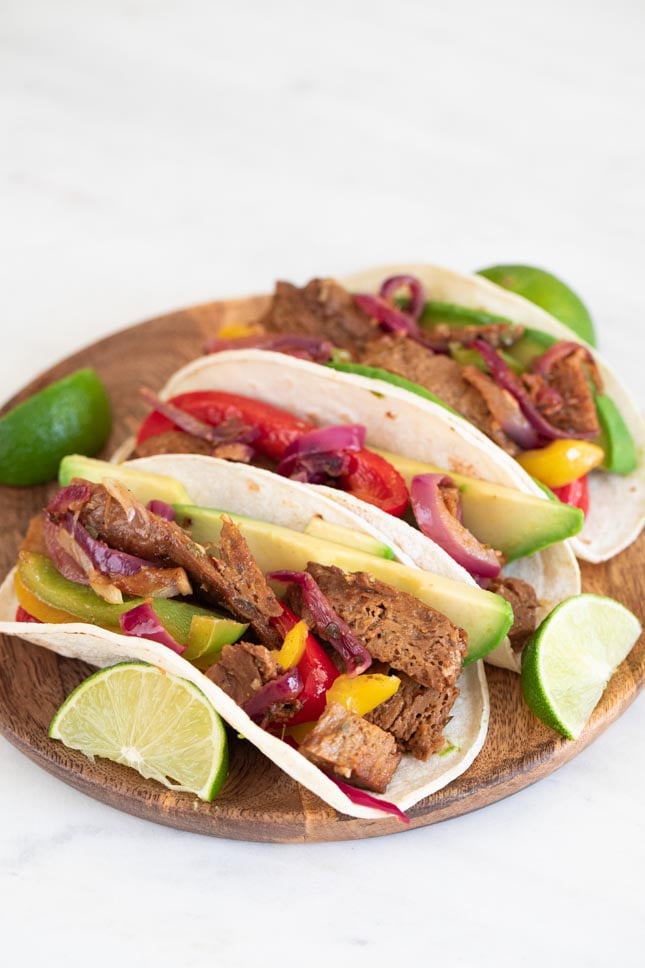 27. Six Vegan Sisters: Seitan Fried Chicken
28. Rabbit and Wolves: Vegan Garlic Ranch Seitan Wings
29. Veganosity: Vegan Seitan Ham
30. Sunnyside Hanne: BBQ Vegan Ribs with Sticky Tamarind BBQ Sauce
31. Simple Vegan Blog: Vegan Bacon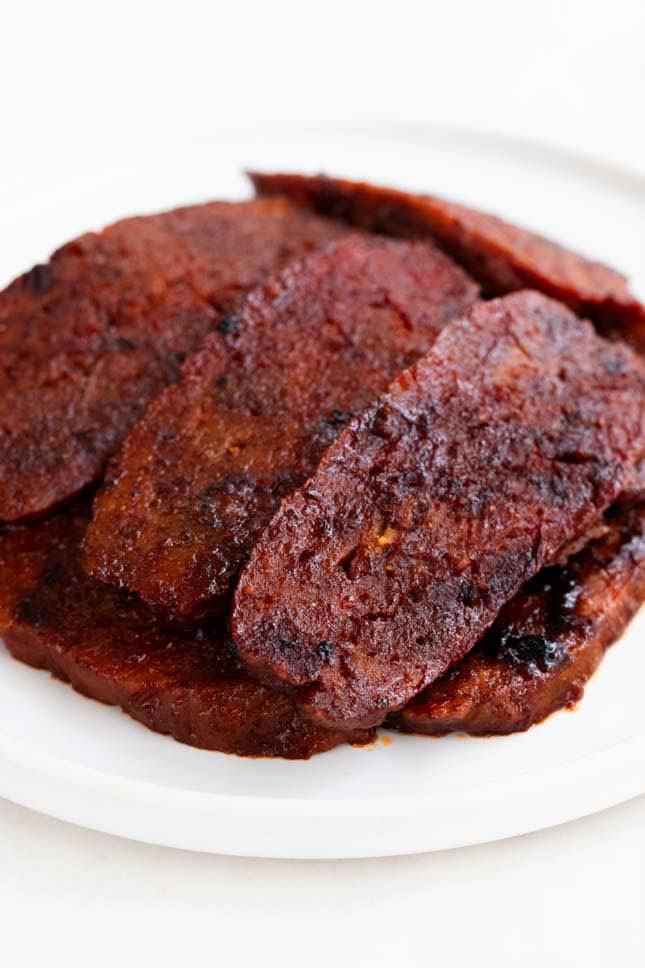 Did you make any of these seitan recipes?
Please leave a comment below, share it, or rate it. You can also FOLLOW ME on FACEBOOK, INSTAGRAM, and PINTEREST. I'd love to see what you cook!