Quinoa is a super high-in-protein superfood but sometimes it's a little hard to know how to cook it. But with these 31 quinoa recipes, I've got you covered!
We all know that quinoa is a wonderful superfood. It is 100% vegetable, high in protein and fiber, and nutritious. If you're not used to it, its flavor can be a little odd… But with these 31 quinoa recipes, you won't have this problem anymore!
They are all vegan and extremely flavorful, and I'm sure they'll help you love quinoa as much as I do – really the best quinoa recipes out there! Also, if you're looking for something refreshing, you'll also find lots of quinoa salad recipes.
31 best quinoa recipes
Click on the pictures or links below to find the recipes.
1. Simple Vegan Blog: Quinoa Salad
2. Project Sunny: Mushroom Spinach Quinoa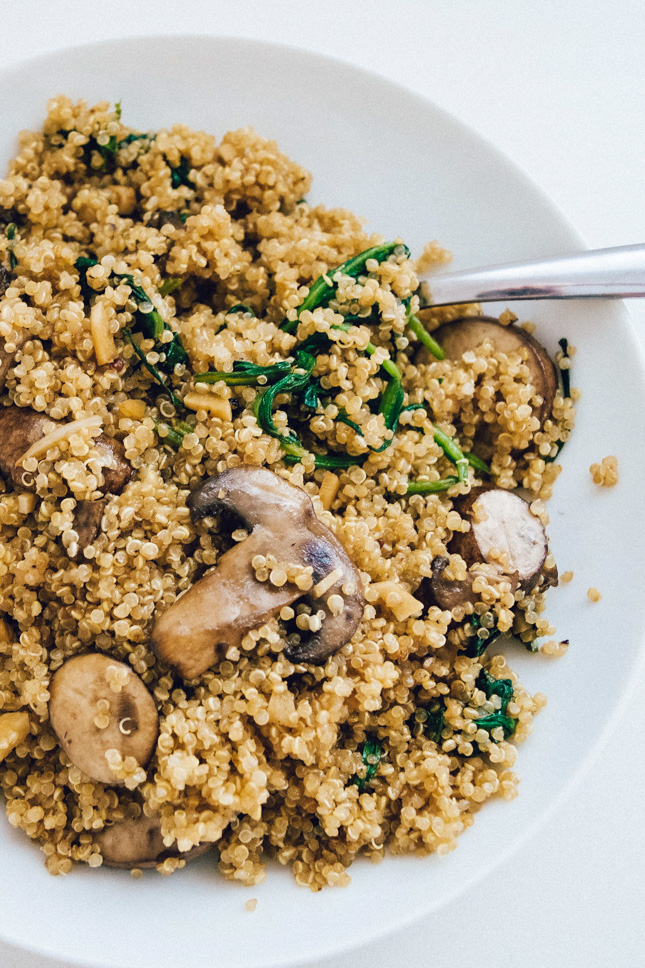 3. Whitney Bond: Thai Peanut Sweet Potato Buddha Bowl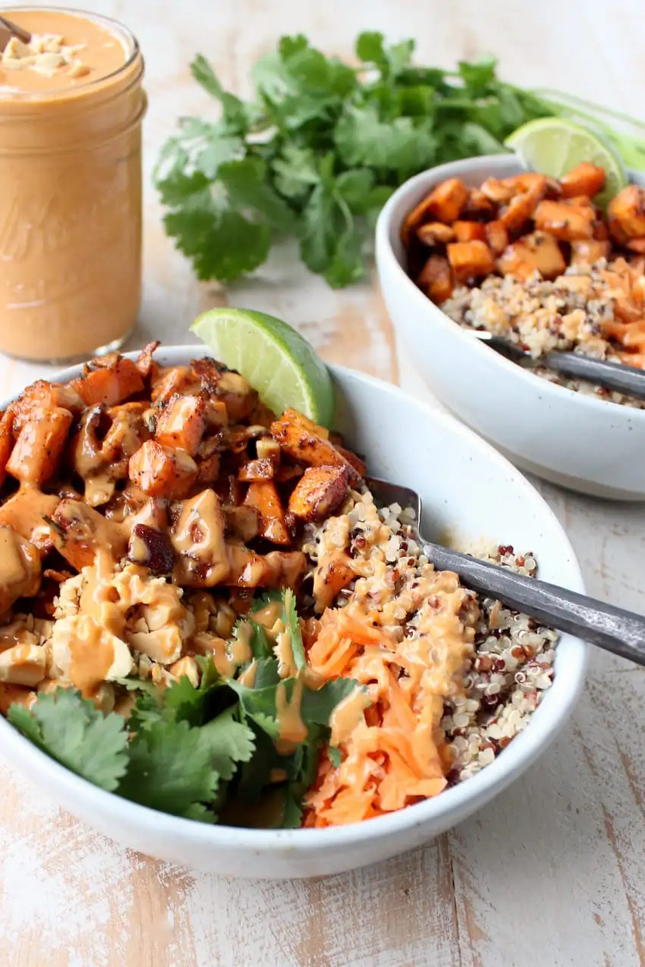 4. Stacey Homemaker: Vegan Italian Lentil Quinoa Meatballs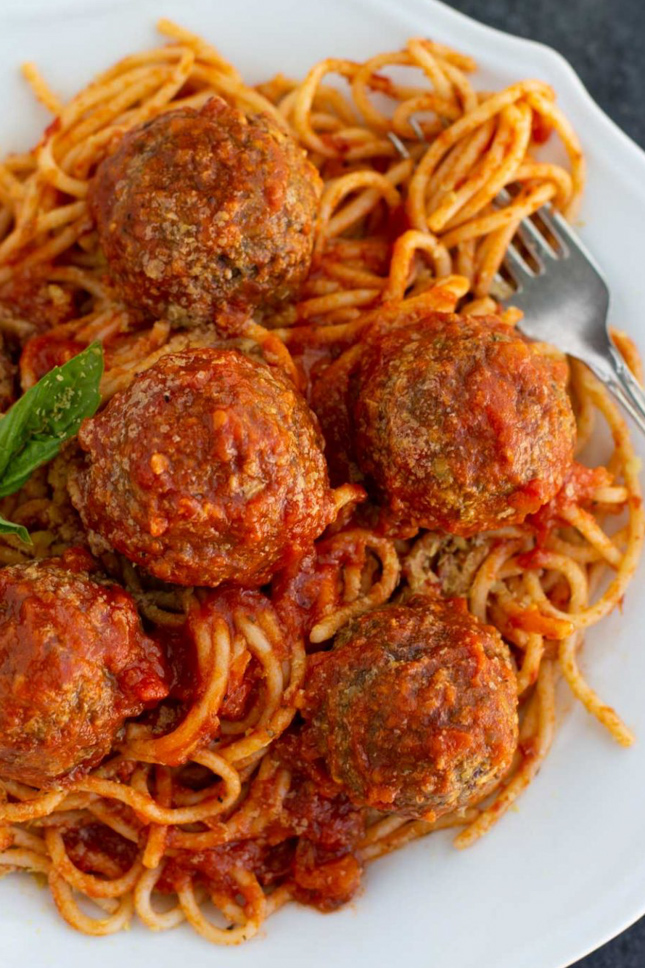 5. Moon and Spoon and Yum: Quinoa Pizza Crust
6. Simple Vegan Blog: Vegan Breakfast Quinoa Bowl
7. The Live-in Kitchen: Warm Kale and Quinoa Salad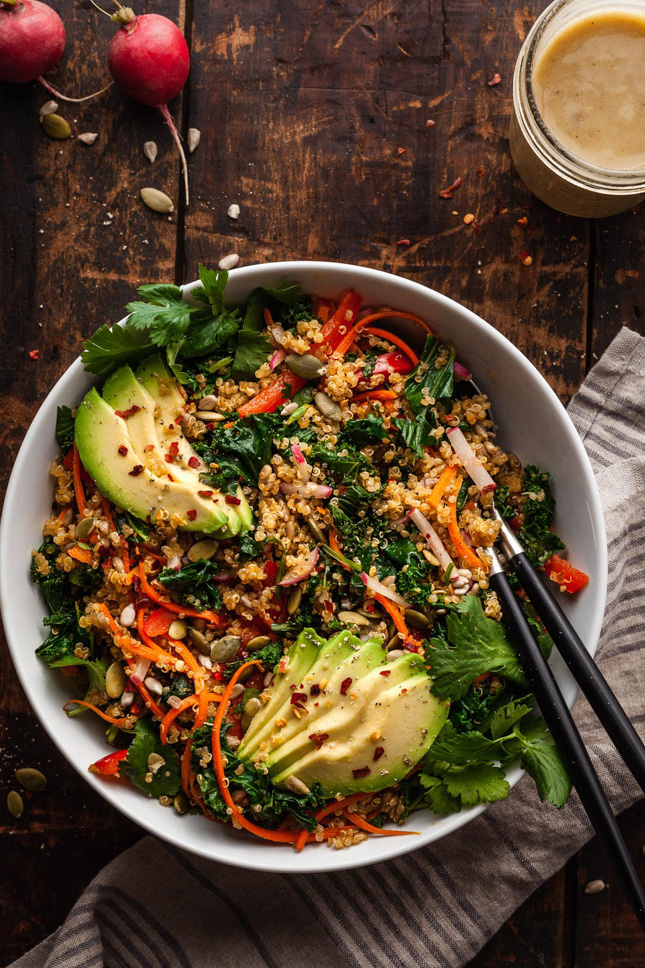 8. Dishing out Health: Vegan Quinoa Stuffed Peppers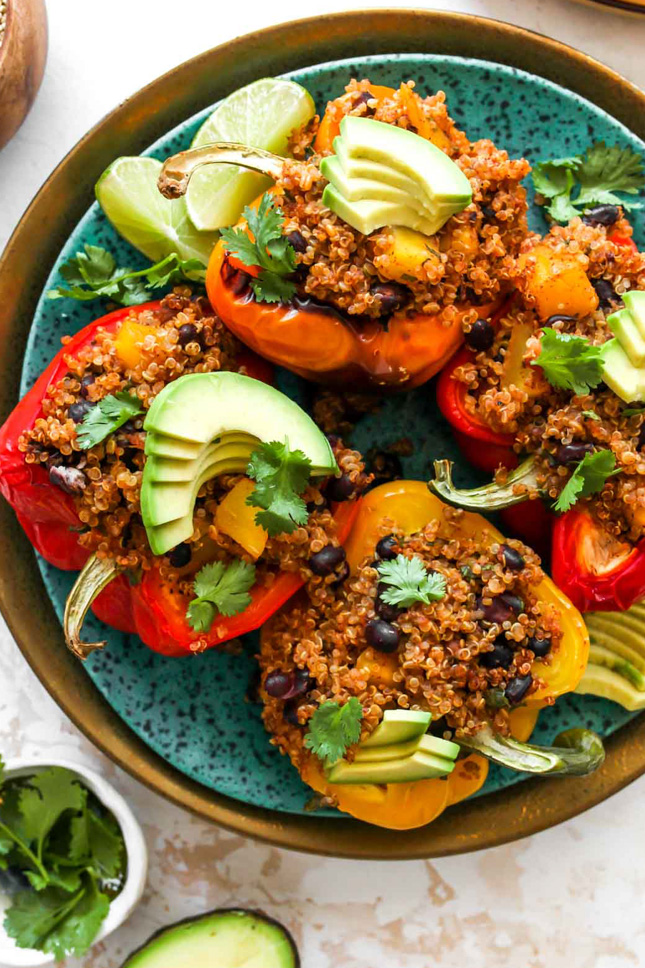 9. Ela Vegan: Broccoli Quinoa Casserole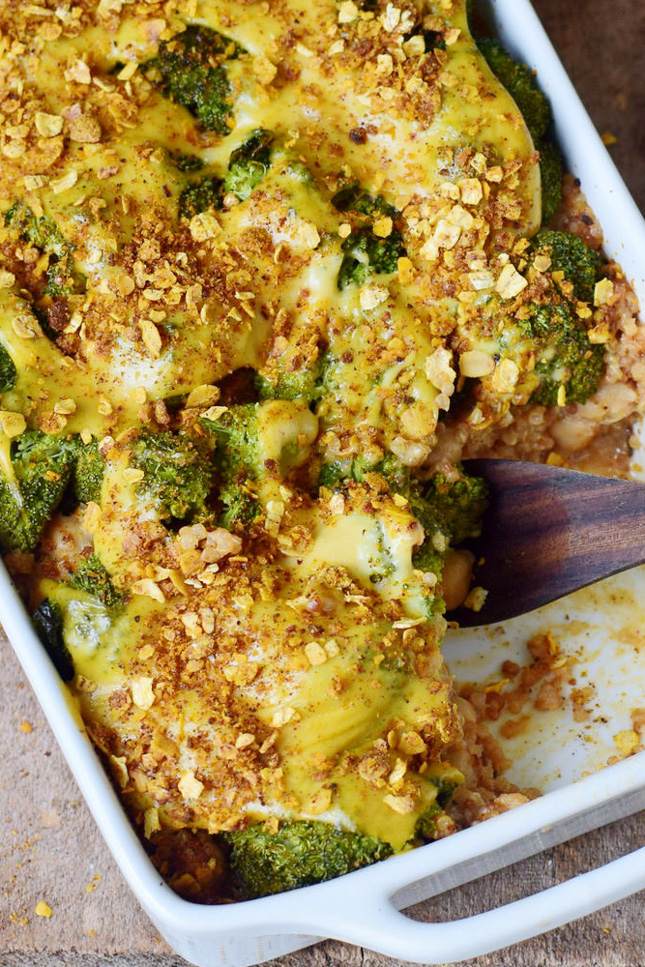 10. Contentedness Cooking: Mexican Quinoa Wraps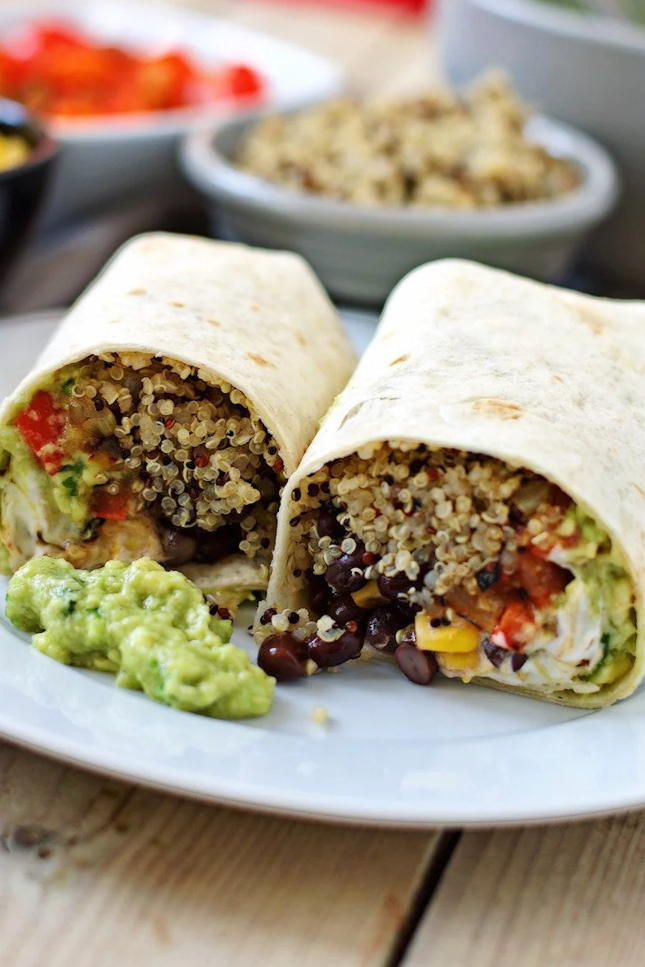 11. Simple Vegan Blog: Quinoa Edamame Salad
12. Eating Bird Food: Greek Quinoa Salad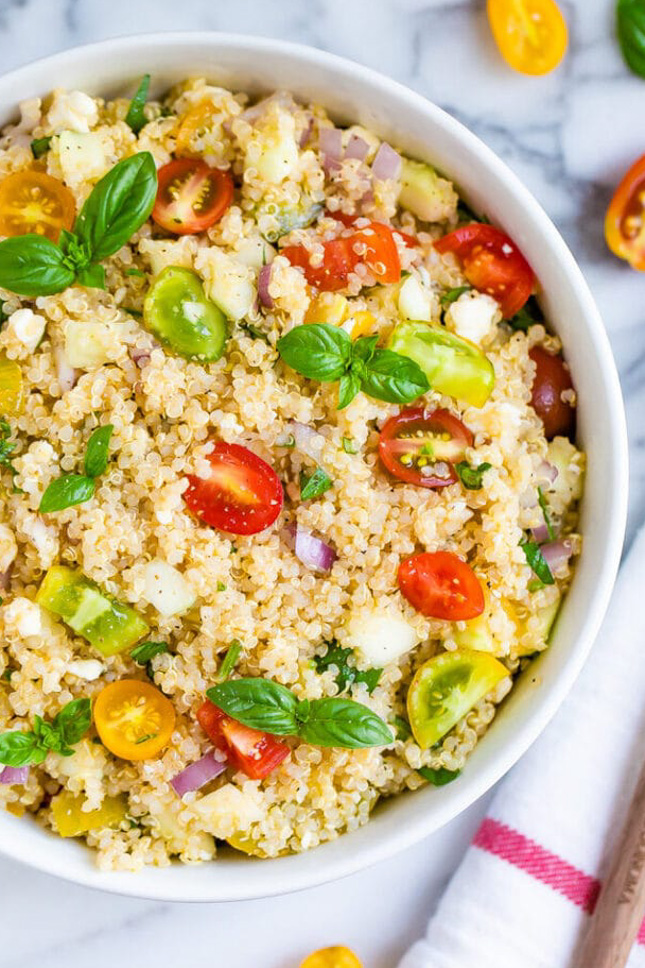 13. Running on Real Food: Lentil Quinoa Bowl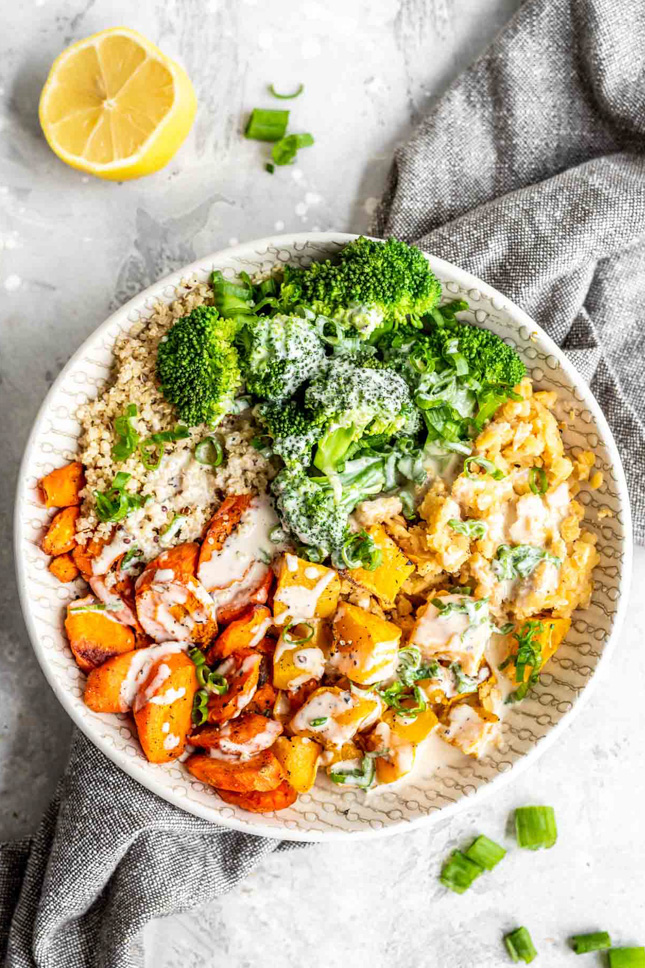 14. Delightful Adventures: Vegan Quinoa Chili
15. Simple Veganista: Crunchy Thai Quinoa Salad
16. Simple Vegan Blog: Roasted Veggies and Baked Tofu with Quinoa
17. Savor the Flavour: Vegan Quinoa Taco Meat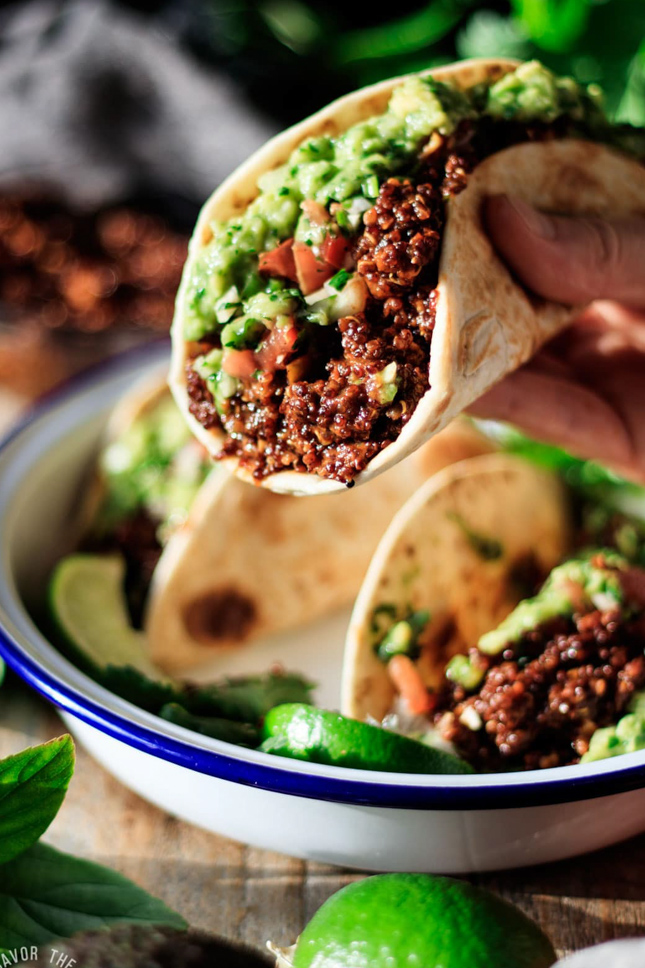 18. Yup… It's Vegan!: One-Pot Tandoori Quinoa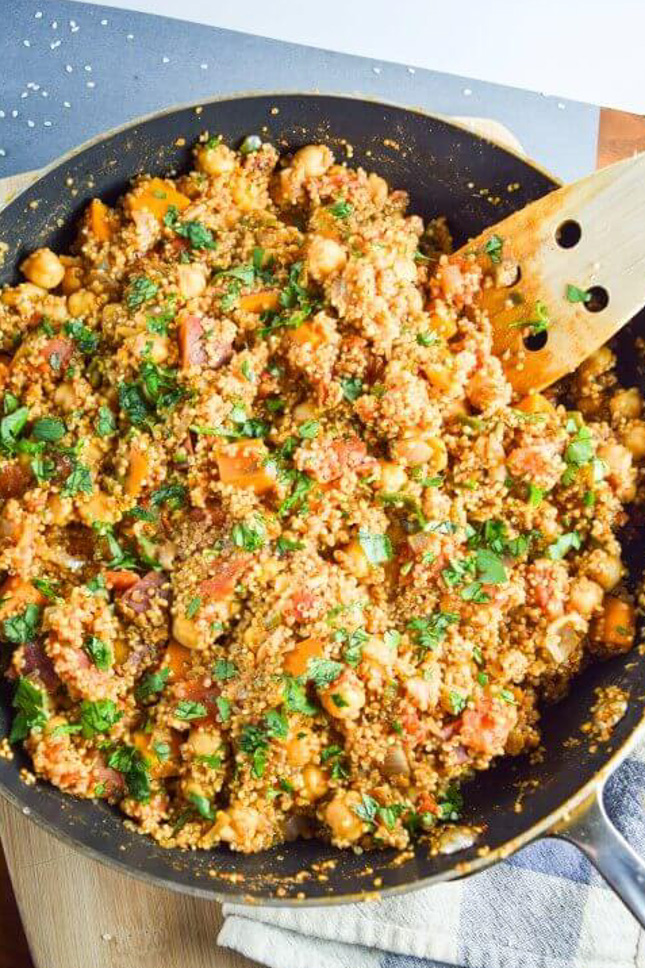 19. Keeping the Peas: Black Bean Edamame Salad with Quinoa and Corn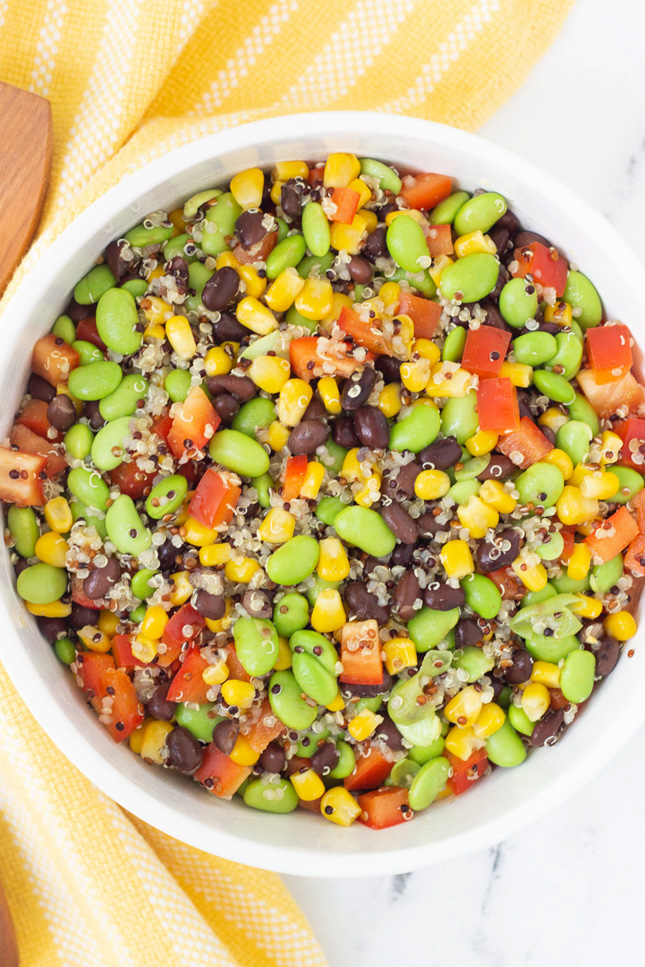 20. Darn Good Veggies: Quinoa Veggie Tots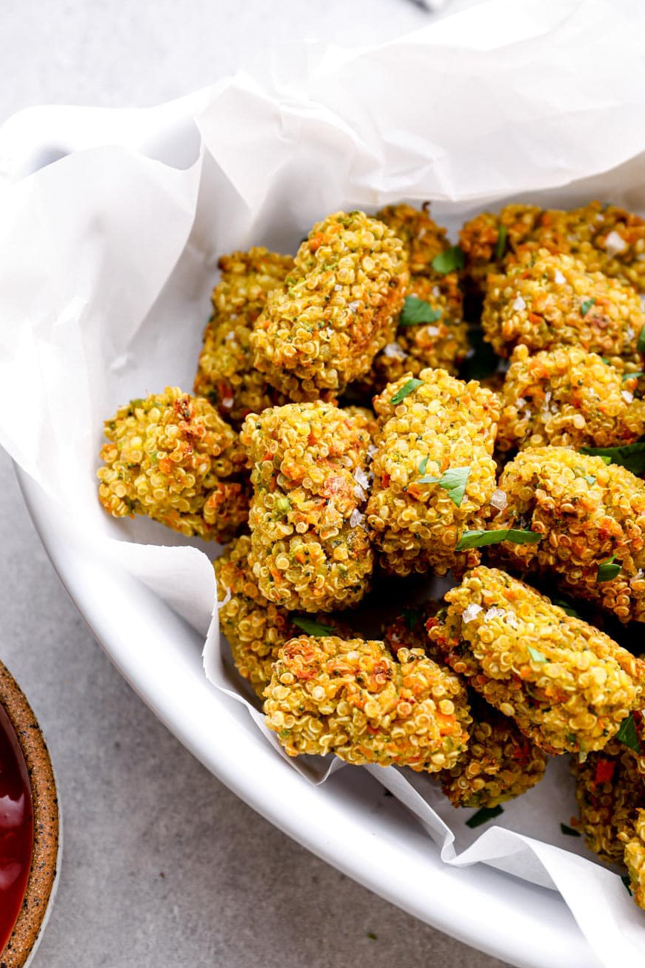 21. Simple Vegan Blog: Simple Vegan Quinoa Salad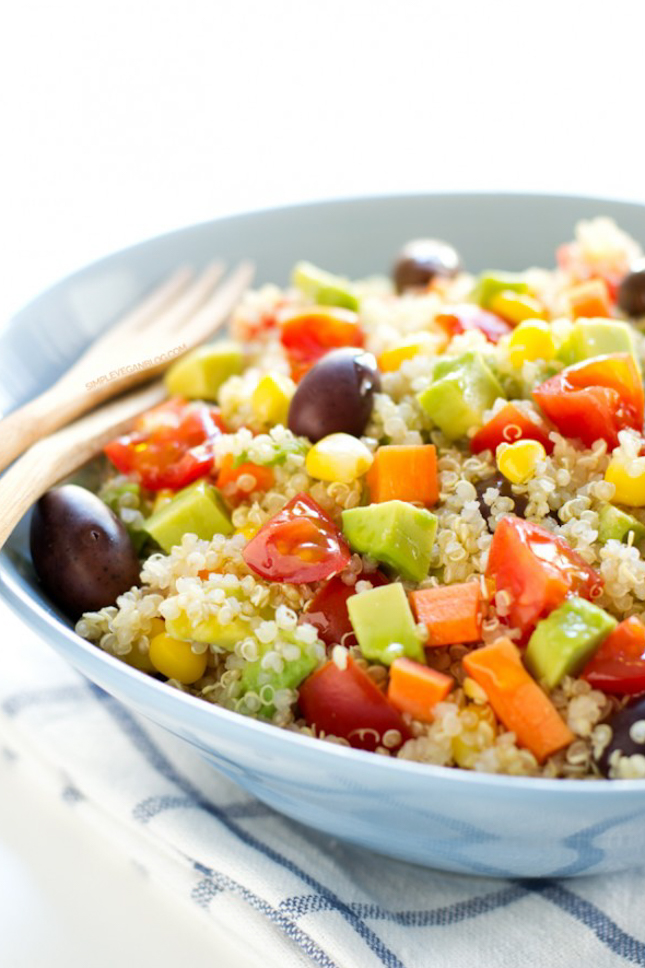 22. Feasting at Home: Crispy Vegan Quinoa Cakes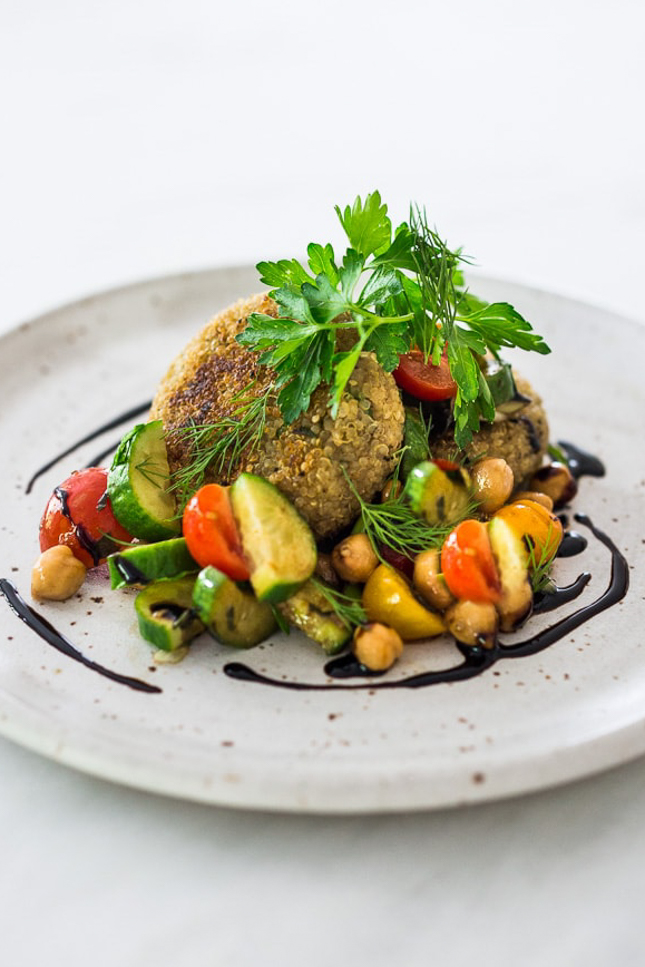 23. Feel Good Foodie: Vegan Quinoa Buddha Bowl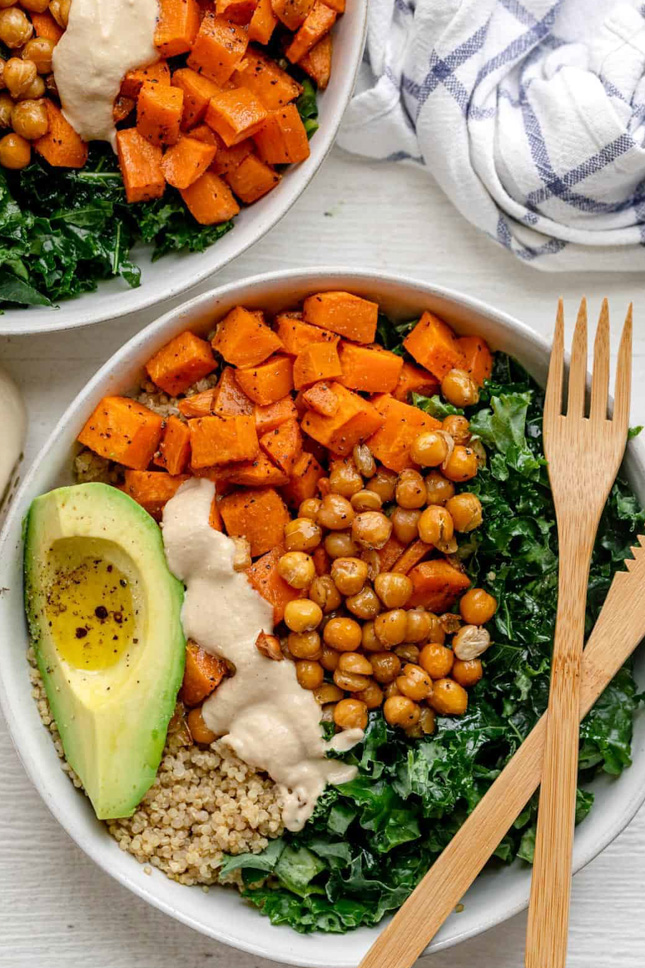 24. Be Plant Well: Vegan Chili
25. Daisybeet: Vegan Buffalo Chickpea Quinoa Meatballs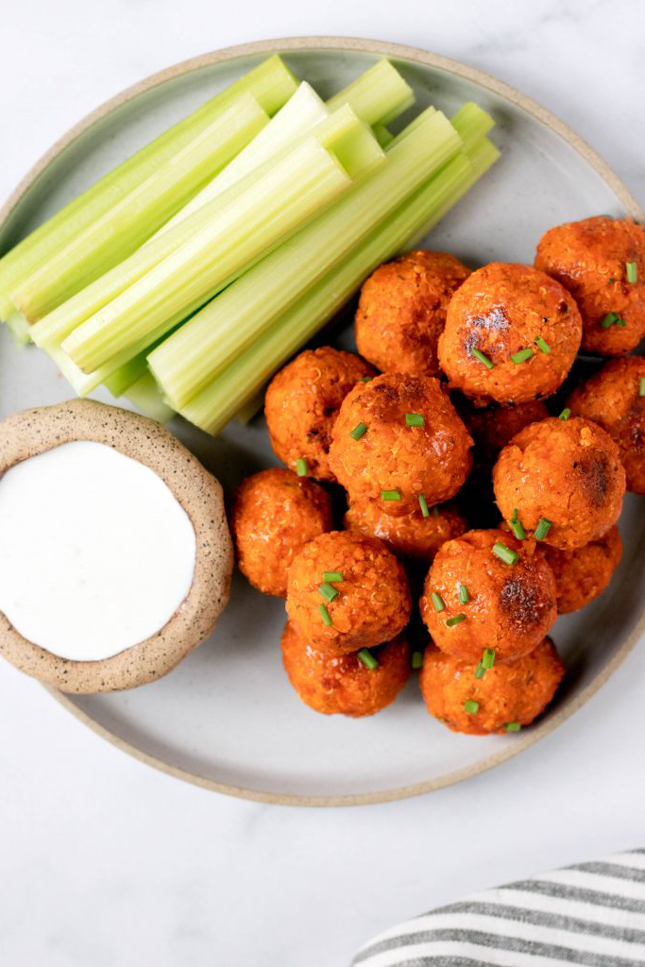 26. Simple Vegan Blog: Slow-Cooker Vegan Quinoa Chili
27. Green Healthy Cooking: Mexican Quinoa Salad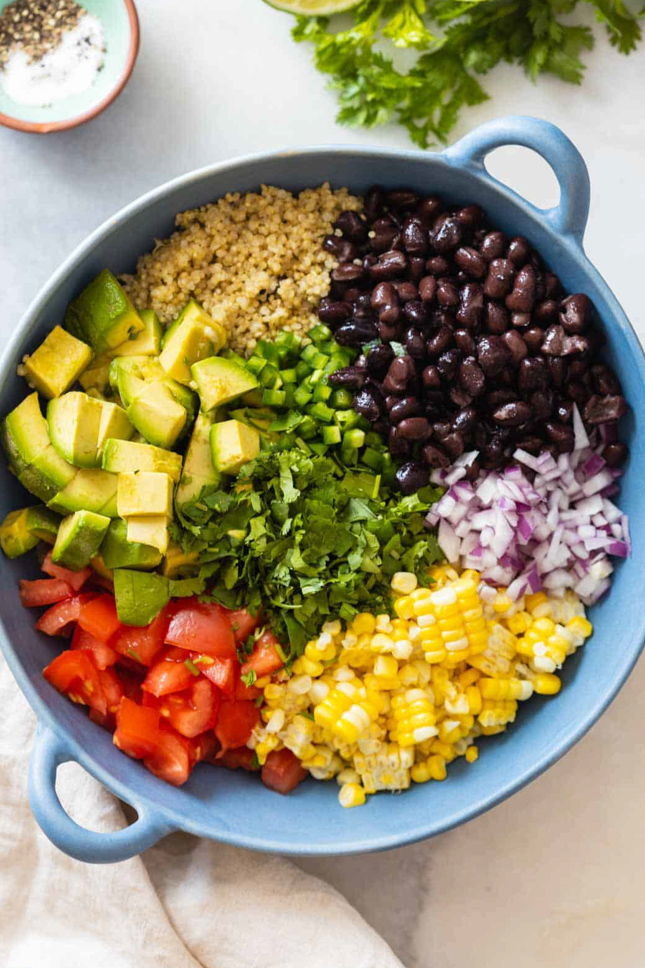 28. Bohemian Vegan Kitchen: Quinoa Vegan Nuggets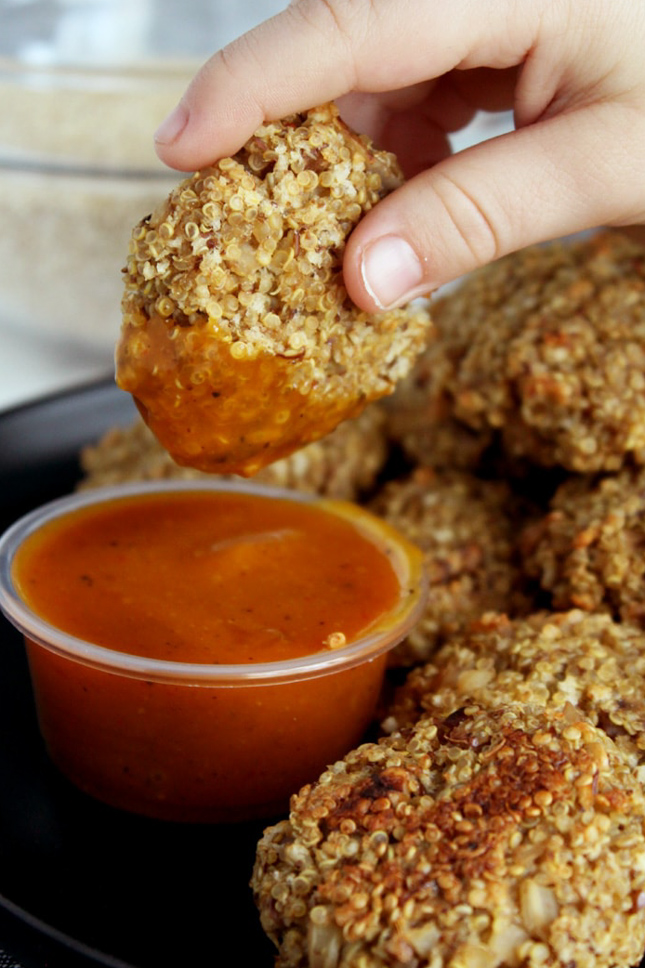 29. Debbie Dishes: Simple Curry Spiced Quinoa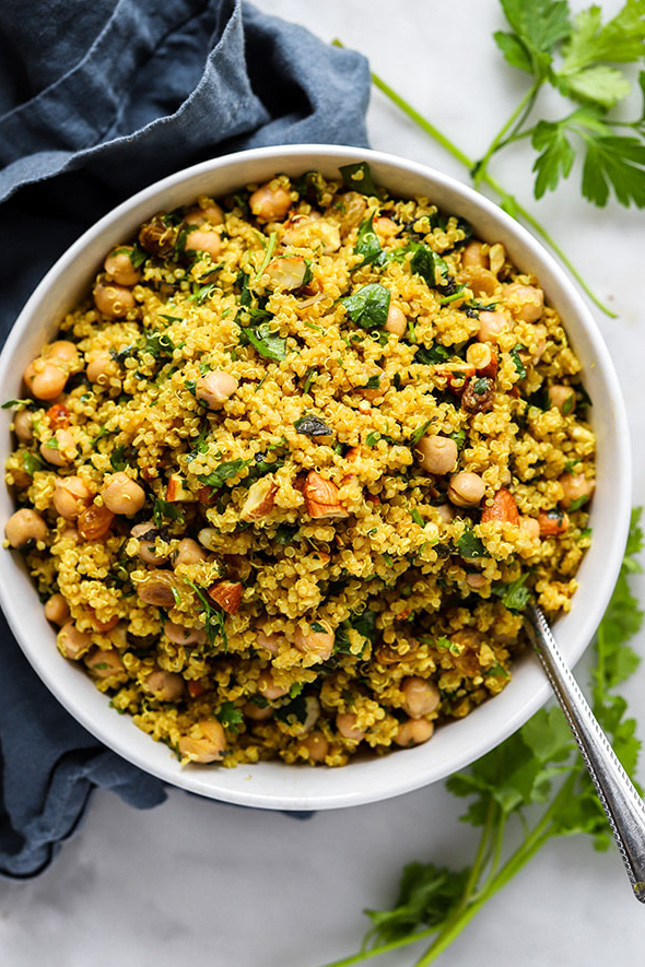 30. Vegan Heaven: Thai Quinoa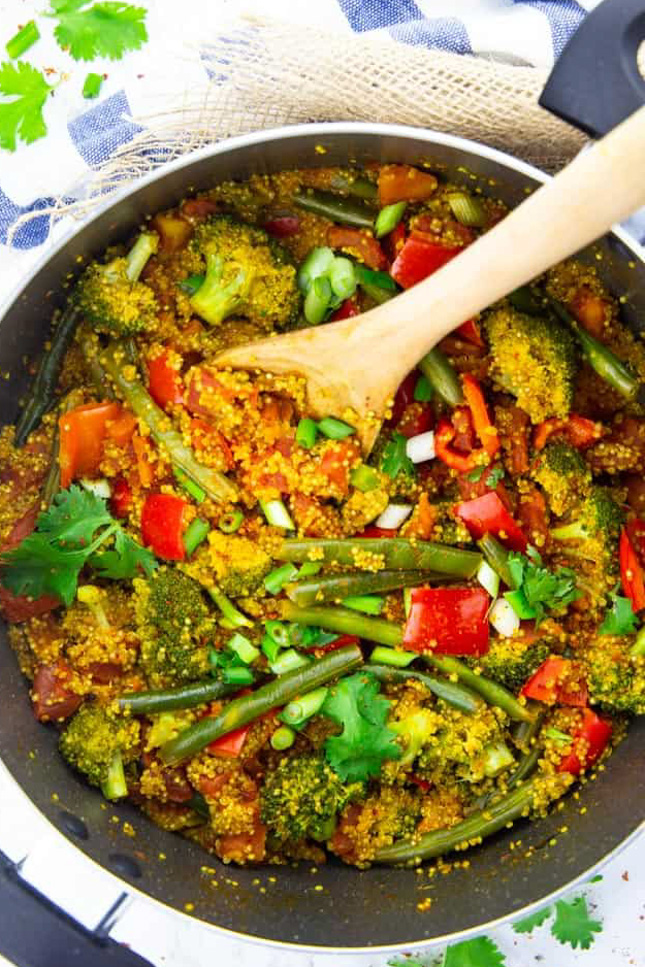 31. Simple Vegan Blog: Quinoa Stir Fry with Vegetables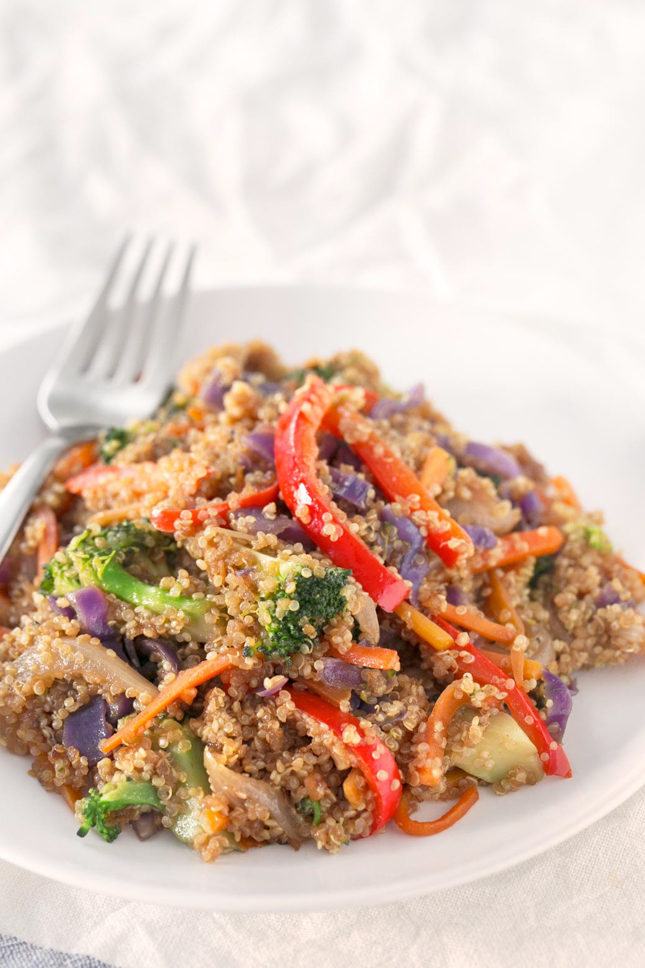 Did you make any of these quinoa recipes?
Please leave a comment below, share it, or rate it. You can also FOLLOW ME on FACEBOOK, INSTAGRAM, and PINTEREST. I'd love to see what you cook!