Fall is here and it's pumpkin time! I couldn't live without my morning smoothies, I drink it every single day and I feel amazing. I've never tried a pumpkin smoothie before and I must confess it's one of the most incredible smoothies I've ever tried! If you like pumpkin pie, you need to make this recipe, it's awesome!
I've used homemade raw cashew milk because it's my favorite plant milk, but you can use any other milk you like. Cashews are expensive (at least here in Spain they are really expensive), but it's totally worth it, it's the best milk you can try, it's so creamy and tasty and you don't need to add any sweetener because it tastes amazing.
You can use homemade milk or store bought, although I recommend you to make your own milk at home because it's ready in 5 minutes and it tastes better and is so much healthier and cheaper. If you don't know how to make milk at home, you can find some recipes on the blog.
I use water to make my breakfast smoothies because it's a lighter choice, but smoothies taste better if they are made with milk. You can also use coconut water, it's so healthy and delicious.
Use a powerful blender to make your smoothies, especially if you add leafy greens. I always use my Vitamix blender, it's expensive, but it's a great blender and I use it every single day. I couldn't live without it! If you don't have a powerful blender, you can add more liquid or less fruit to make a less thick smoothie.
There are a lot of sweeteners, but I usually use dates, they are natural, healthy and I really love how they taste. Use your favorite sweetener and spices and you can remove any ingredient if you want, but you should try this recipe, it's just perfect.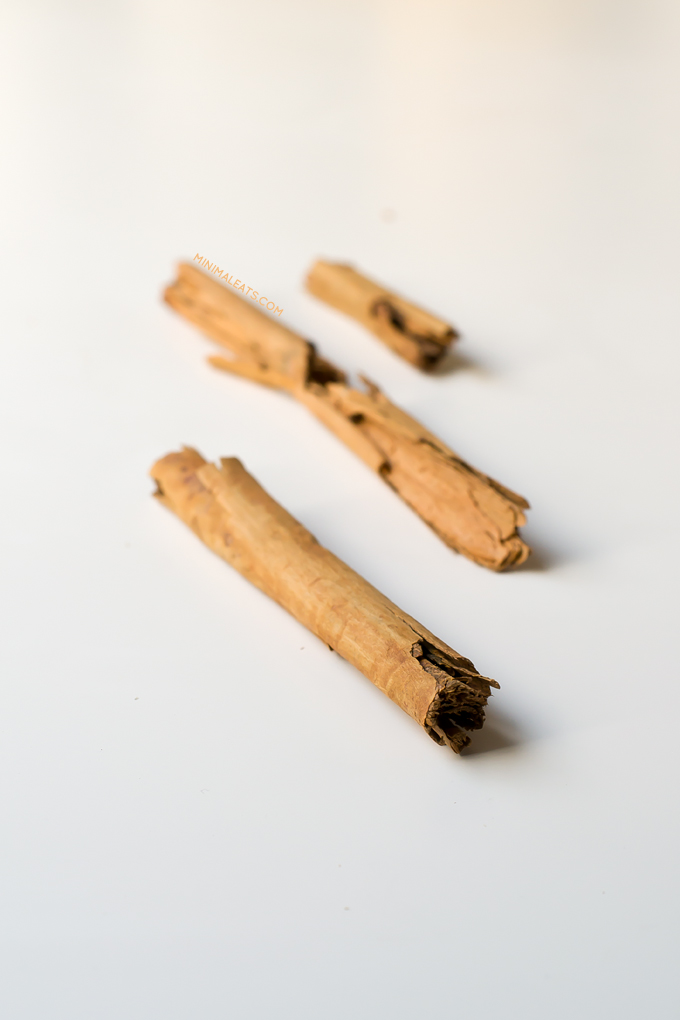 I always add cinnamon to my morning smoothies, I love how it tastes and it has amazing and really healthy. It is good for: the digestive system (gas, poor digestion, heartburn, nausea, vomiting), the respiratory system (bronchitis, cold, cough), the circulatory system (cinnamon improves blood circulation) and it regulates the menstrual cycle, besides other health benefits.
Smoothies are a great way to eat fruits and vegetables and they taste so good. I usually add leafy greens like spinach or chard because they are my favorite greens. Use seasonal produce, it's cheaper and healthier because they are full of nutrients.
The kids love this pumpkin pie smoothie because of its beautiful color and also because it tastes like a pie. It's so creamy, sweet and delicious, but if you try it, you won't be able to stop drinking!
Print
Pumpkin Pie Smoothie
Servings 4 cups (1 l) 1x
Scale Tap or hover over number to scale servings
The kids love this pumpkin pie smoothie because of its beautiful color and also because it tastes like a pie. It's so creamy, sweet and delicious.
Ingredients
1 cup ice (150 g)
2 cups cashew milk (500 ml)
1 cup raw pumpkin (diced) (175 g)
1 banana
4 dates
1 or 2 cloves
1 tsp ground cinnamon
1/8 tsp nutmeg
1/8 tsp ground ginger
Instructions
Place all the ingredients in the blender and blend until smooth.
Nutrition
Serving Size: 1 cup (250 ml)
Calories: 148
Sugar: 16.1 g
Sodium: 17 mg
Fat: 0.9 g
Carbohydrates: 24.9 g
Fiber: 4.9 g
Protein: 2.9 g