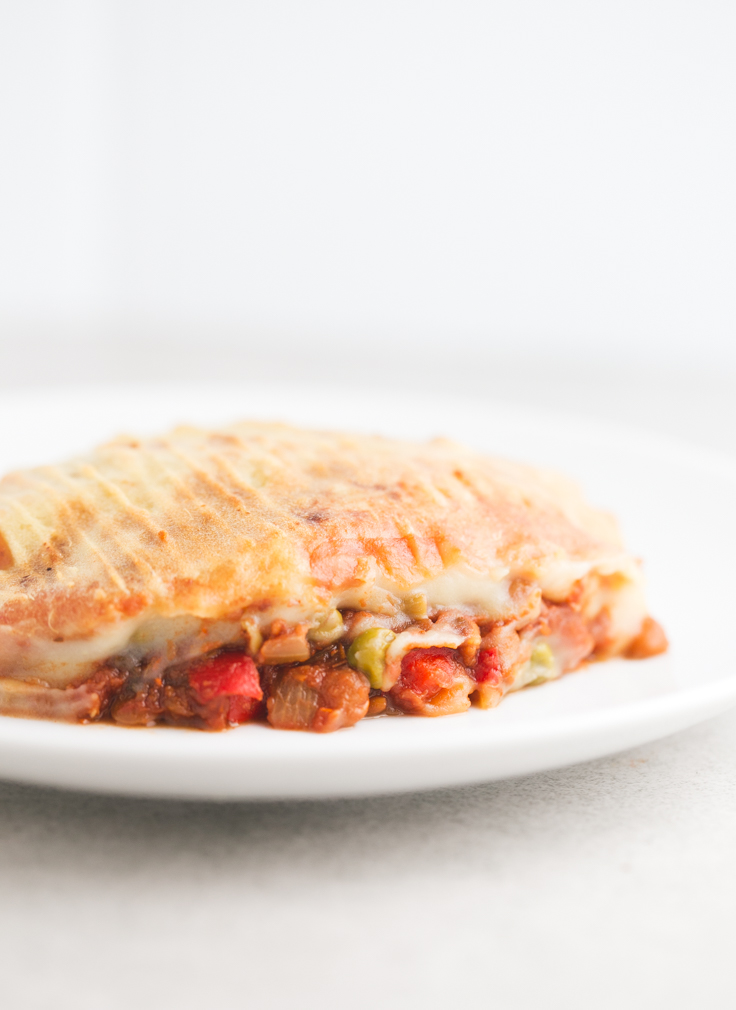 Hi everyone! We wanted to make this recipe for Christmas, but we finally made this incredibly roasted vegies and baked tofu with quinoa because we thought it was easier to make than the shepherd's pie, but it's not, this is a simple recipe and we love it so much! It's the perfect dinner and is also great for special occasions.
Our recipe is low in fat and so delicious you're not going to miss the oil. To sauté the veggies, we used some water, although you can also use vegetable broth, tamari or soy sauce instead. It's a super tasty dish and it reheat so well, yay! We haven't frozen it, but I'm pretty sure it will work.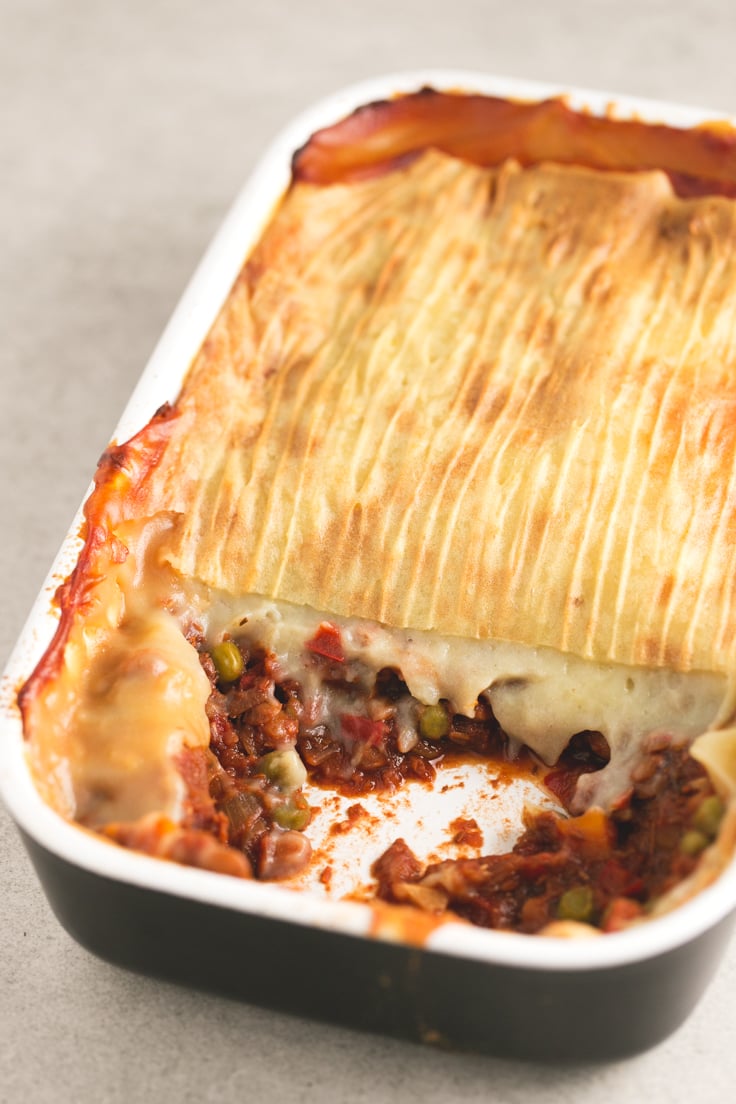 Lentils are an amazing meat substitute, but feel free to use other legumes you've got on hand. Some vegans use textured soy protein, but we think it's a refined and processed food, so we try to avoid them as much as we can.
Hope you enjoy this recipe and if you make it, please let us know in the comments below!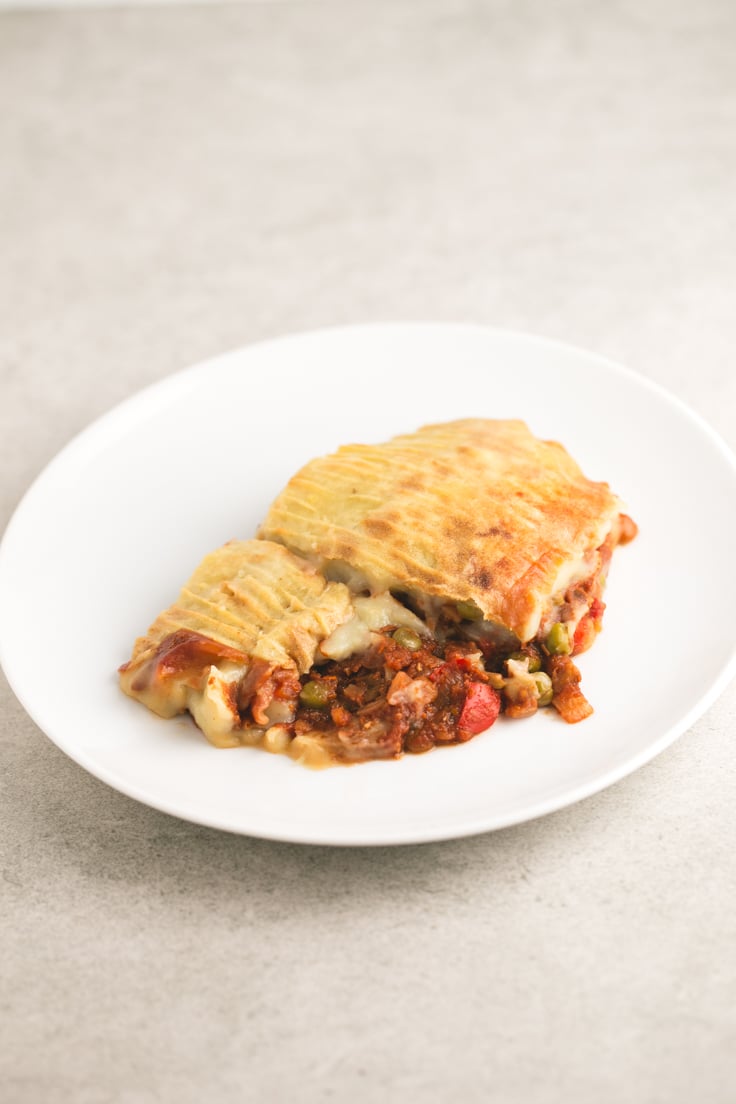 Tips:
We didn't peel the potatoes, but it's up to you. Feel free to boil the potatoes instead of steaming them.
This recipe always works, so you can use other veggies, herbs or spices. Fresh tomatoes can be used instead of the canned tomatoes or even you can replace them with some tomato sauce.
If you can't find nutritional yeast, use brewer's yeast instead or just add some beer.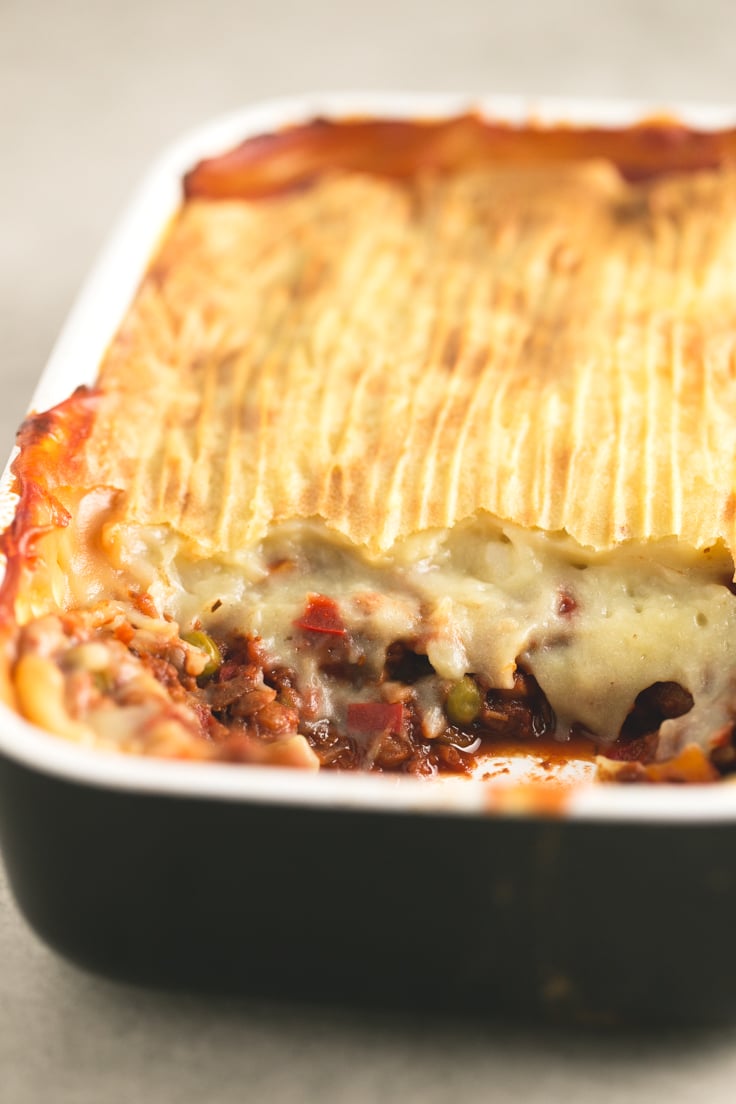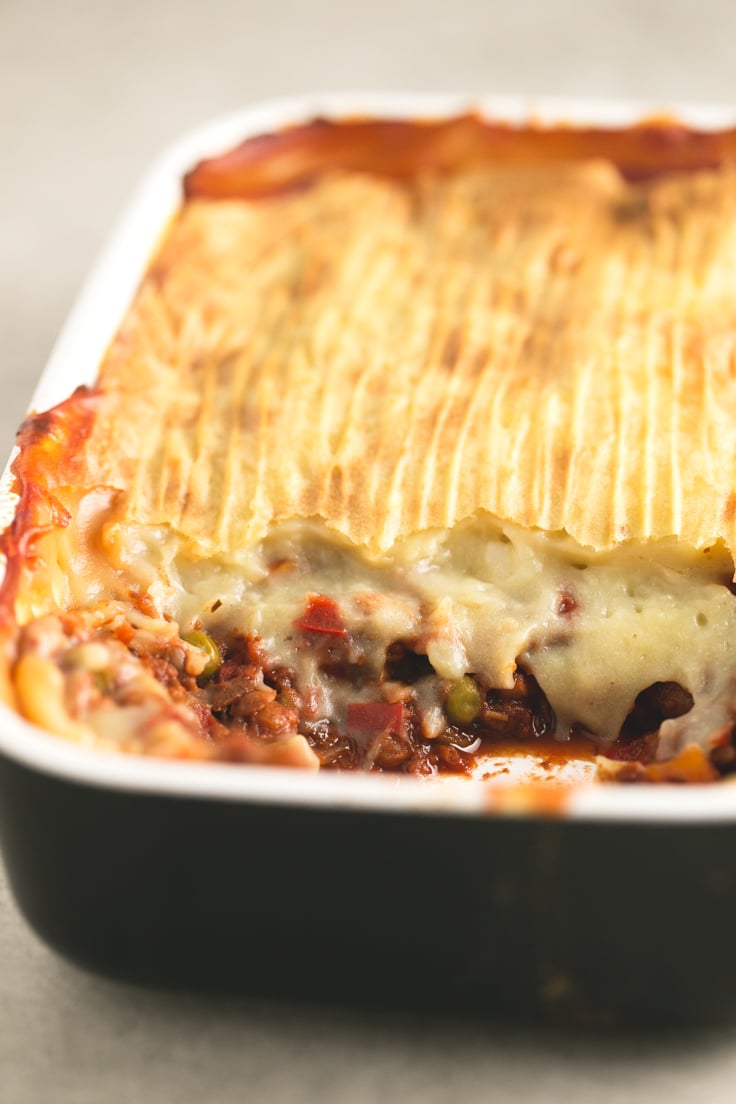 Print
Low Fat Vegan Shepherd's Pie
Author: Simple Vegan Blog
Prep Time: 15 mins
Cook Time: 45 mins
Total Time: 1 hour
Yield: 2-4 1x
Category: Main dish
Cuisine: Vegan, American
You should give this vegan Shepherd's pie a try! It's a super healthy high carb, low fat recipe and is extremely delicious!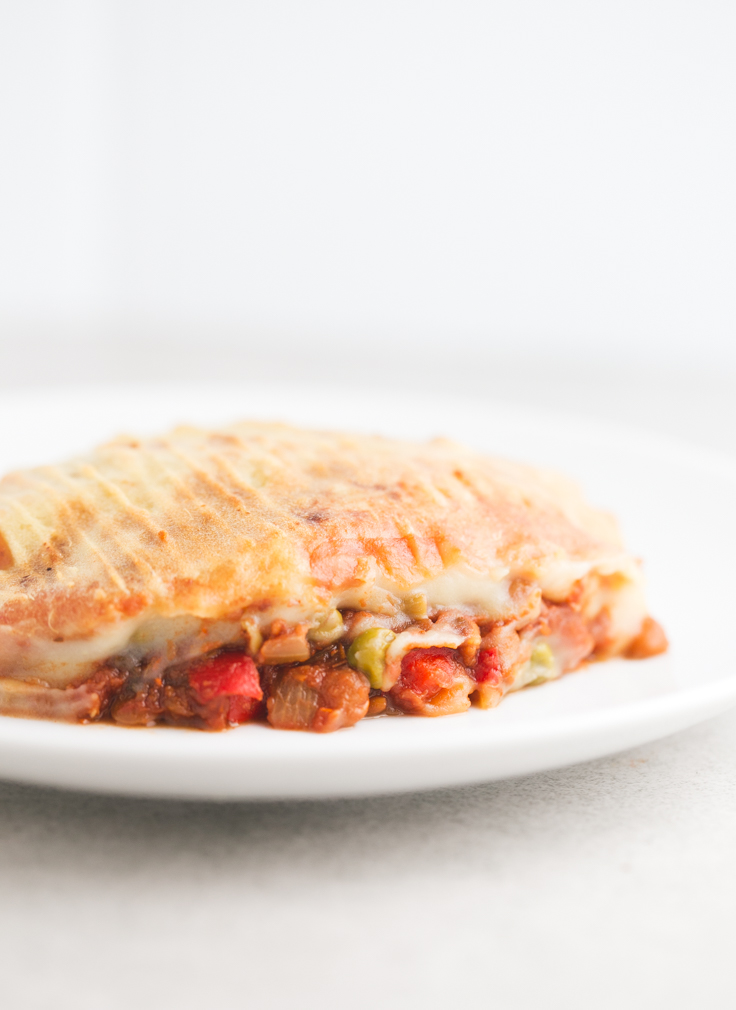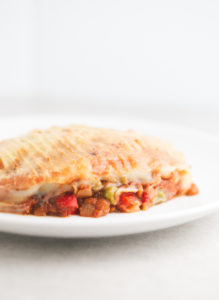 Ingredients
For the filling:
1/2 cup water or vegetable broth (125 ml)
1/2 chopped onion
2 sliced cloves of garlic
1 chopped carrot
1/2 chopped red bell pepper
1/4 cup red wine, optional (65 ml)
1/2 cup frozen peas (80 g)
2 tbsp tomato paste, optional
1 15-ounce can chopped tomatoes (425 g)
1/2 15-ounce can lentils (210 g)
1 tsp sweet paprika
1 tbsp dried oregano
1 tbsp dried rosemary
1 tsp sea salt
Black pepper to taste
For the mashed potatoes:
1 pound potatoes (450 g)
1/4 cup plant milk of your choice (65 ml)
2 tbsp nutritional yeast
1/2 tsp sea salt
Black pepper to taste
Instructions
Wash the potatoes, chop them and steam then for about 20 minutes or until they're soft.
In a largo pot add the water and the veggies (onion, garlic, carrot and red bell pepper) and cook over medium-high heat for about 5 to 10 minutes or until they're soft. Then add the wine, stir and cook for another 5 minutes.
Add the rest of the ingredients (peas, tomato paste, canned tomatoes, lentils, paprika, oregano, rosemary, salt and pepper), stir and cook over medium-high heat for about 10 to 15 minutes.
To make the mashed potatoes just place the potatoes in a big bowl and mash them. Add the rest of the ingredients and mash again.
Now put the filling in a casserole tray and top with the mashed potato.
Preheat the oven to 355ºF or 180ºC. Bake the pie for about 20 to 25 minutes or until golden brown.
Notes
Recipe adapted from The Happy Pear.
Wine is not included in nutritional information.
Nutrition
Serving Size: 1/4 of the recipe
Calories: 245
Sugar: 10.8g
Sodium: 763mg
Fat: 1.8g
Saturated Fat: 0.2g
Carbohydrates: 46.8g
Fiber: 13.1g
Protein: 13.7g
DID YOU MAKE THIS RECIPE?
Please leave a comment below or tag a picture #simpleveganblog. We'd love to see what you cook!