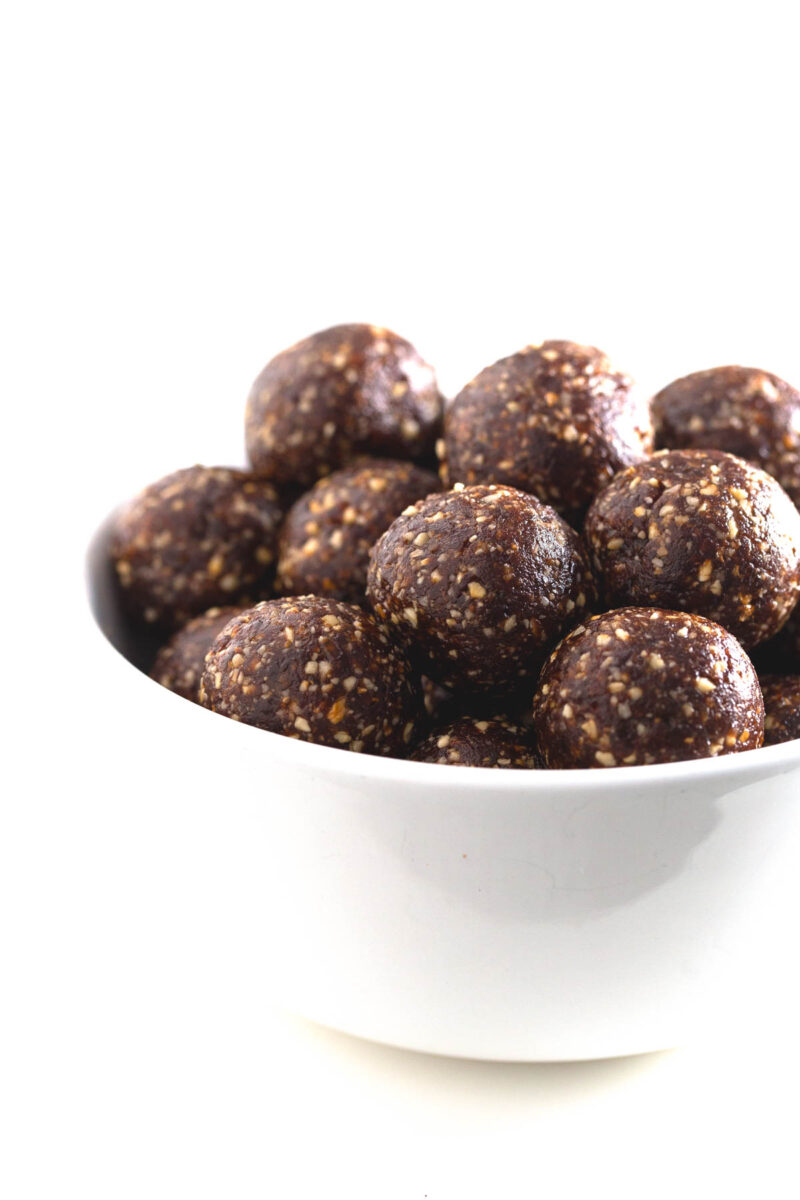 These energy balls are one of my all-time favorite snacks, they're perfect to eat on the go and taste amazing. The recipe is super simple, so you can make it in less than 20 minutes and enjoy a healthy alternative to the convenience, processed food you can find at the stores.
You can use any nut you want, any type of dates (Medjool dates work better though), raw cacao powder (I've never made them using carob powder, but I think it could work), any non-refined oil you have on hand or even make an oil-free version of this recipe adding more dates or some maple or agave syrup to make the dough sticky enough to make the balls.
Print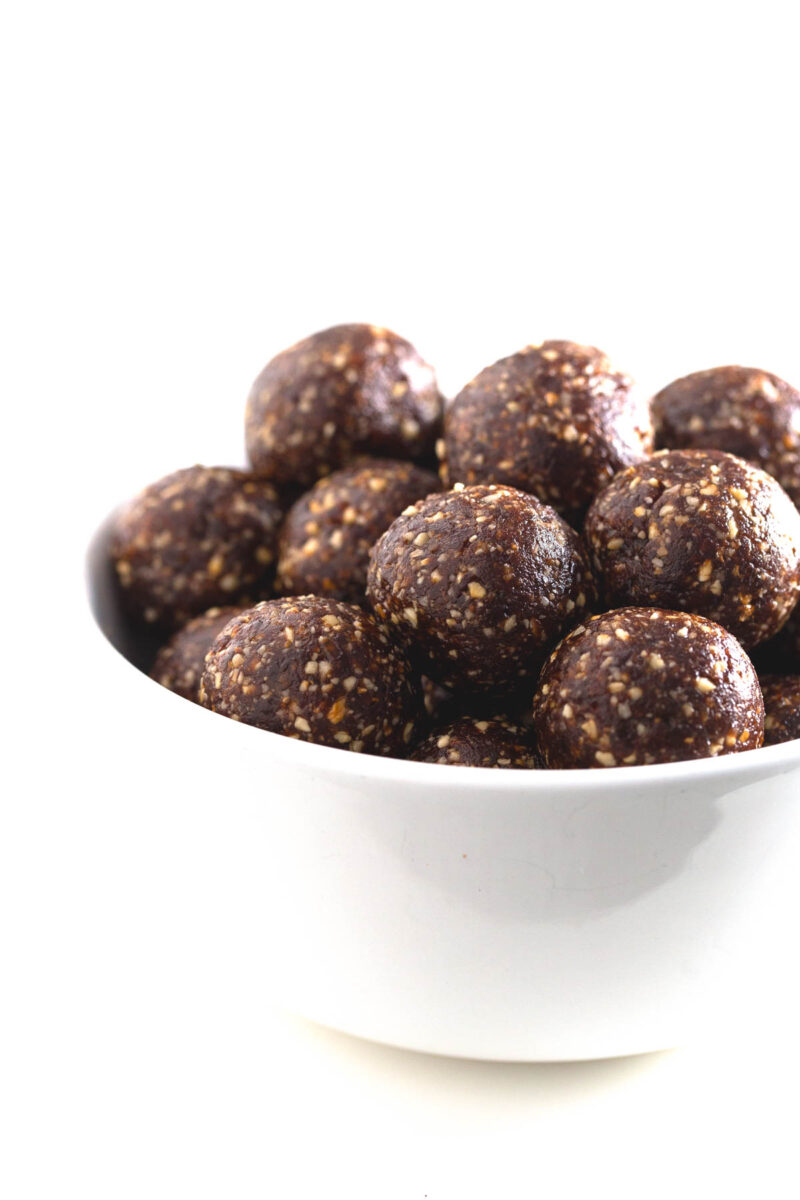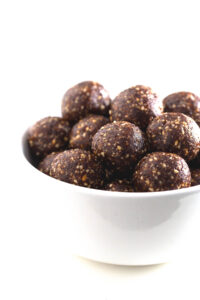 Energy Balls
Servings 18 1x
Scale Tap or hover over number to scale servings
These energy balls are a super delicious and satisfying snack. They're perfect to eat on the go and are a great choice for athletes and students.
Ingredients
1 cup roasted hazelnuts (140 g)
1 1/2 cup Medjool dates (300 g)
2 tbsp unsweetened cocoa powder
1 tbsp coconut oil
Instructions
Place the hazelnuts in a food processor or a powerful blender and blend until they have a crumbly texture.
Add the dates, cocoa powder and coconut oil and blend again.
Make balls with your hands. We made 18.
You can store them in a sealed container in the fridge for about 2 weeks or freeze them for months.
Did you make this recipe?
Please leave a comment below or tag a picture #simpleveganblog. We'd love to see what you cook!