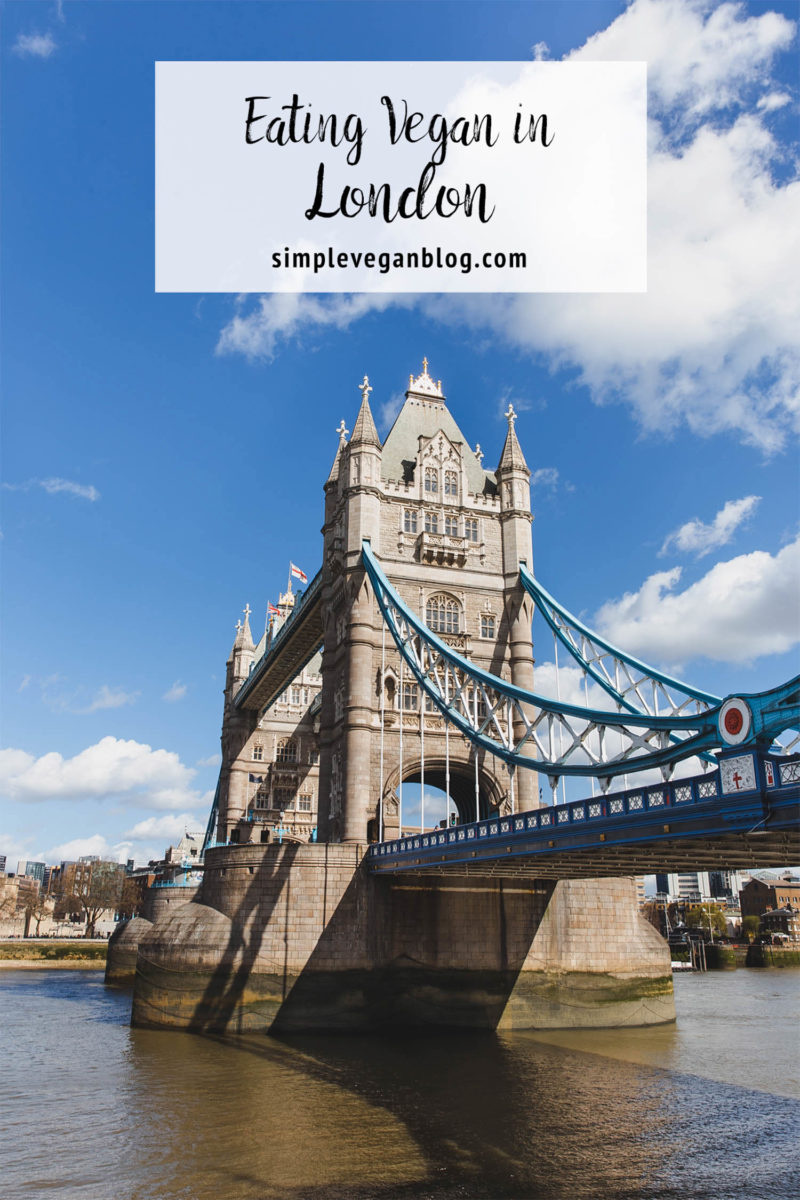 I've been so busy after our travel to London, but finally the post is ready. These are the vegan places we visited. We wanted to make a post to help you guys if you go to London. We also went to Starbucks a couple of times to buy some hot drinks (chai latte or hot chocolate). I think you can find a Starbucks or Costa Coffee anywhere. I also want to recommend you a super helpful web for traveling: Happy Cow. It's great for finding vegan or vegetarian places and we also have the app on our phones (the app is not free, but it's totally worth it).
We really loved London, I'd actually like to live there for a while, we'll see… There are so many vegan restaurants, amazing supermarkets and the city is so beautiful. Eating vegan there is quite easy!
1.- Whole Foods Market: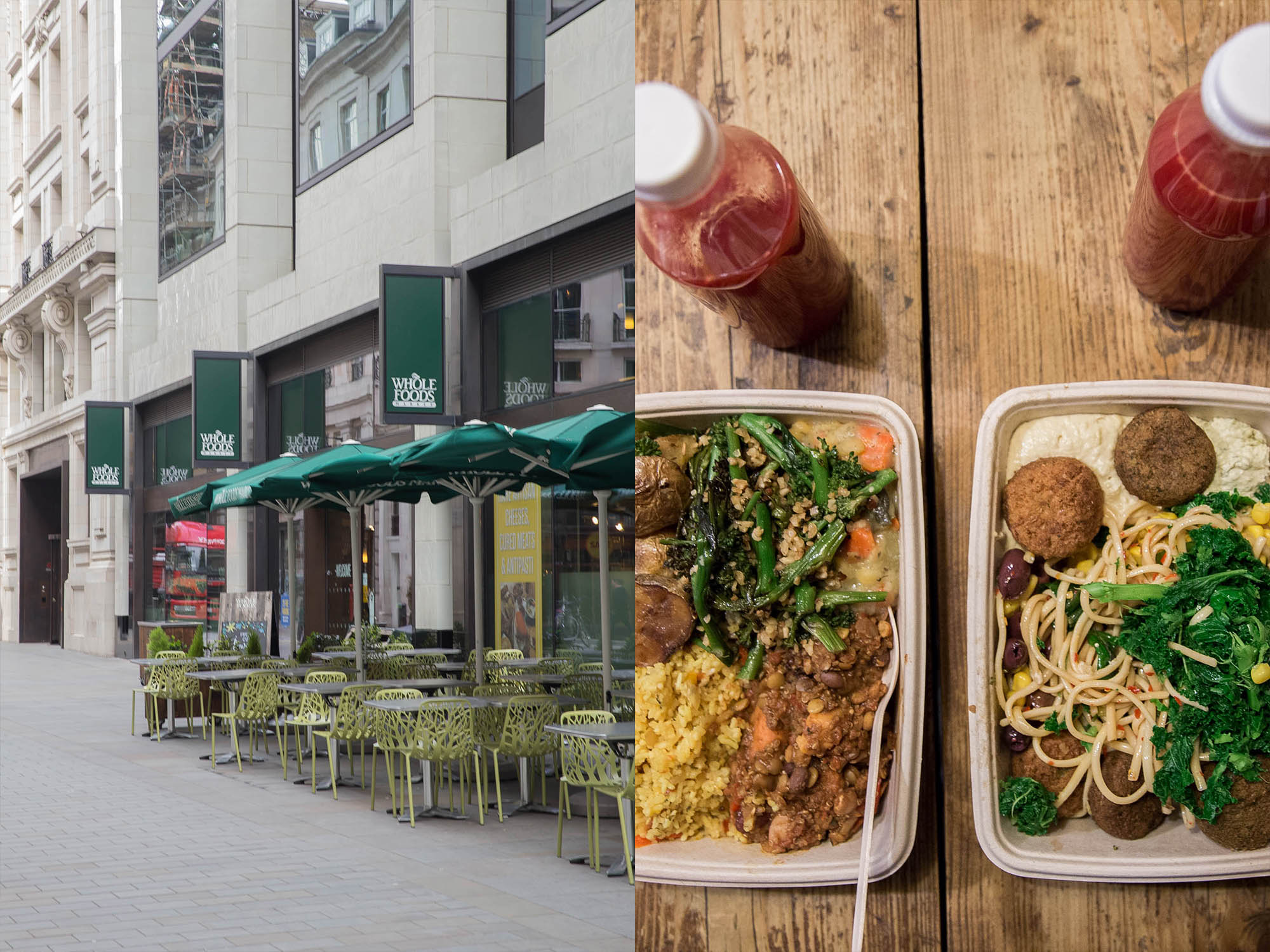 I really wanted to visit a Whole Foods Market store because I've seen them in many Youtube videos or even on some blog posts of vegan people I follow. Omg! There are so many delicious and healthy food there, it's a dream. I wish we had something like this here in Spain. We bought some healthy food for having breakfast in our hotel and also some snacks to eat on the go. Besides, we tried the prepared foods and everything was so good. We visited two stores: Kensington's because I read it's the largest Whole Foods Market in London and also Piccadilly Circus' (you can see it in the picture above) and I prefer the second one, it's smaller, but the prepared food was better, they had more options and there was a machine to make fresh juice with blood oranges (I've never tried them before, they're so tasty and sweet!). It's not a vegan, nor vegetarian place, but you'll find so many food there.
2.- Itadaki Zen: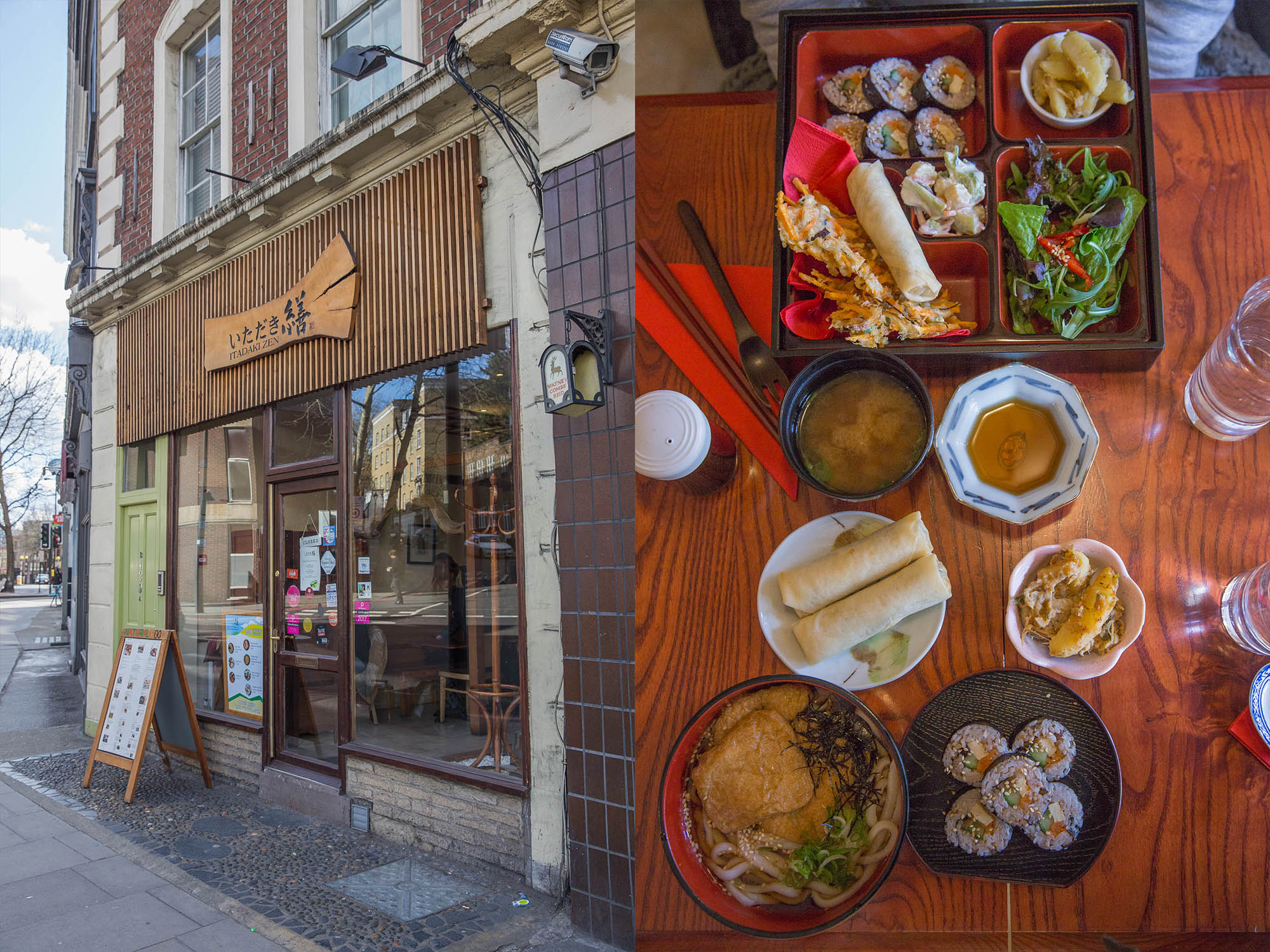 It was on the top of our list because we love Japanese food and finding a vegan Japanese restaurant is not easy, at least in Spain. Everything was delicious and it was the restaurant Alberto liked the most.
3.- Tibits: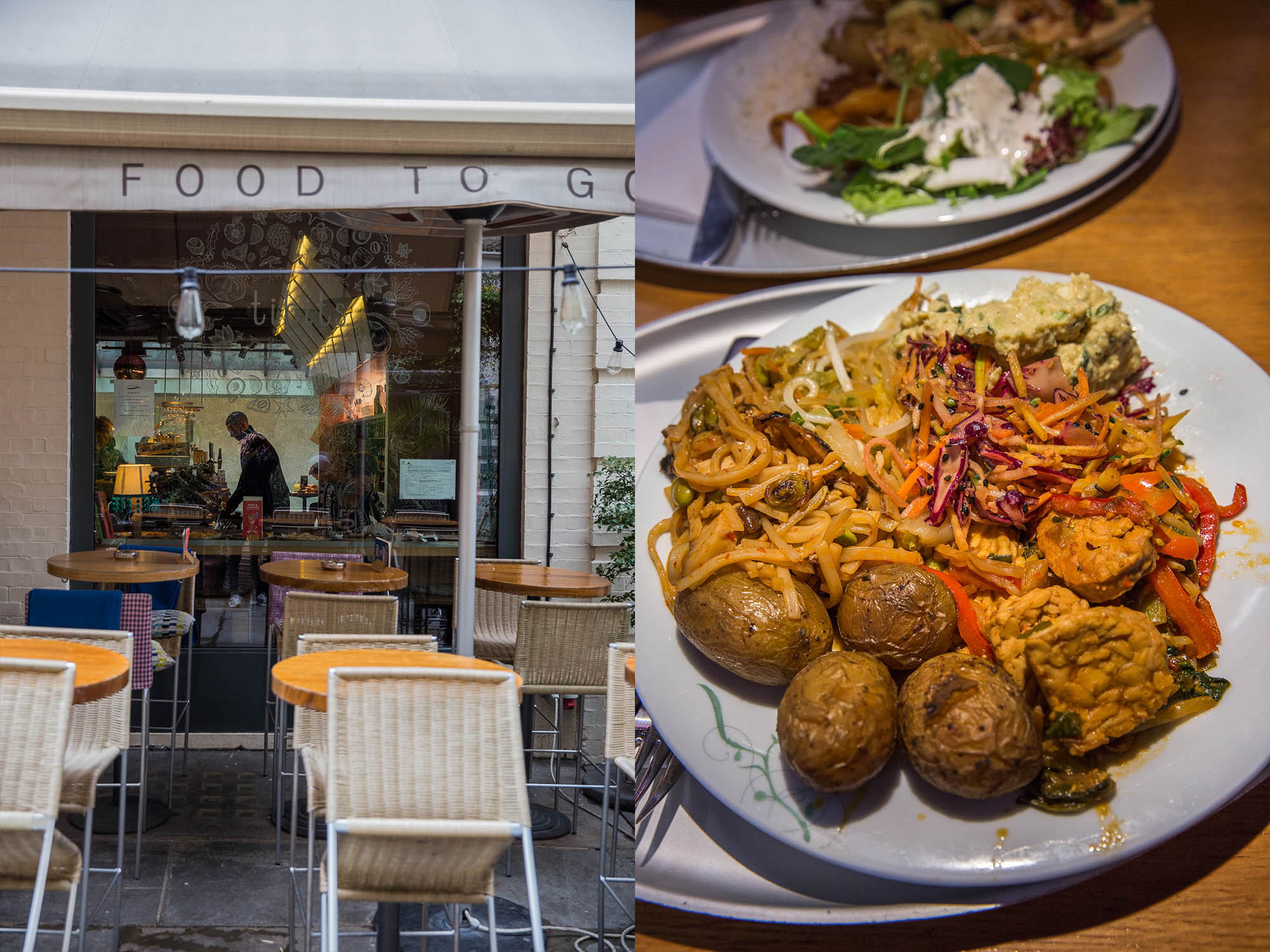 I think Tibits was the restaurant I liked the most, the food was so good, the staff so kind and one of the waiters spoke Spanish, yay! It's a vegetarian restaurant, but most of the food was vegan. It's a buffet with many international food, they even had kimchi (I loooove it!).
4.- Mildreds: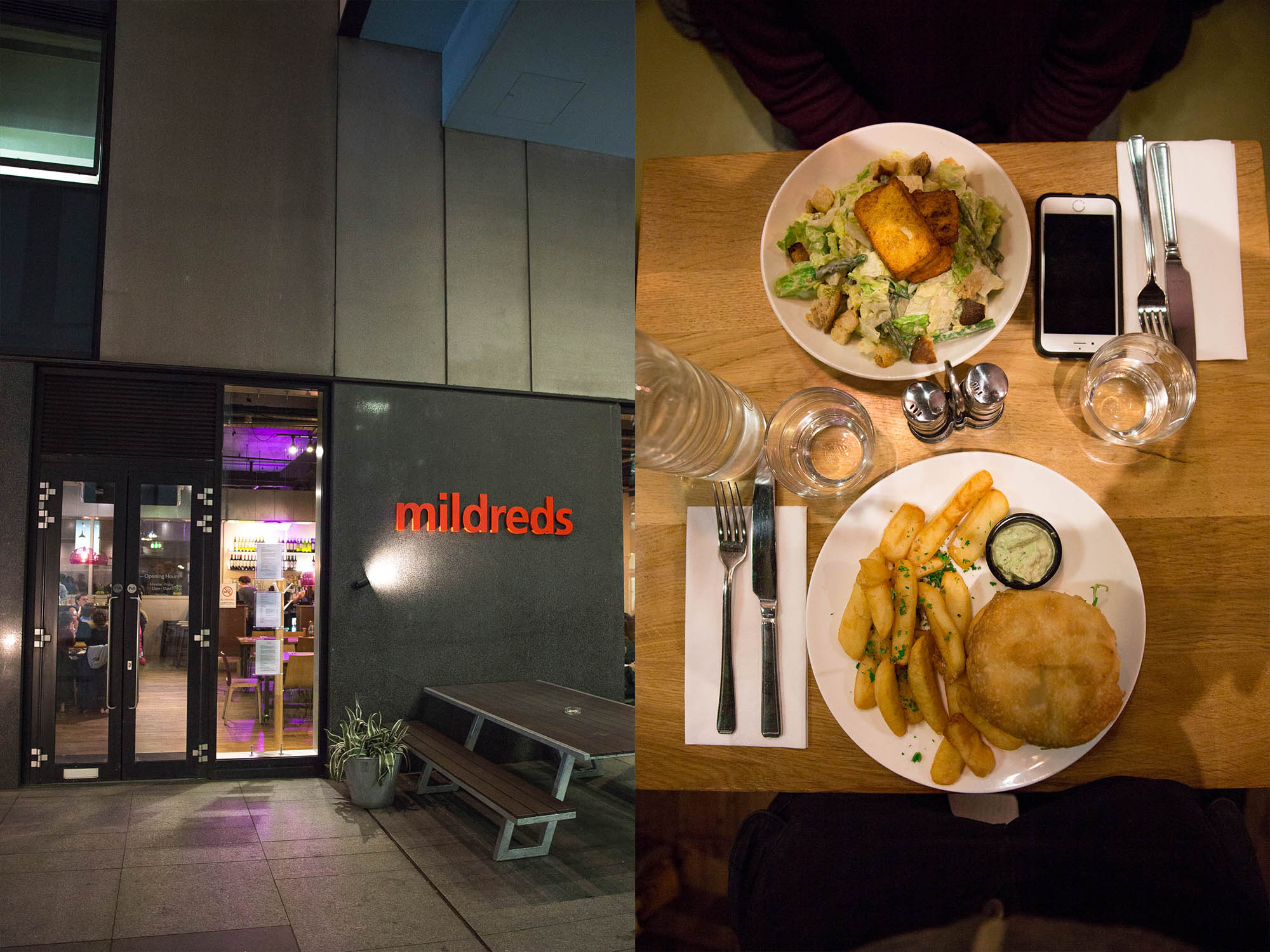 Many people recommended us this place and I know why, it's the bomb. The Caesar salad and the burger we ordered were so delicious. It's also a vegetarian place, but there are so many vegan dishes. There are 3 restaurants, we were to King Cross and also visited the famous station because we're Harry Potter fans.
5.- The Mae Deli: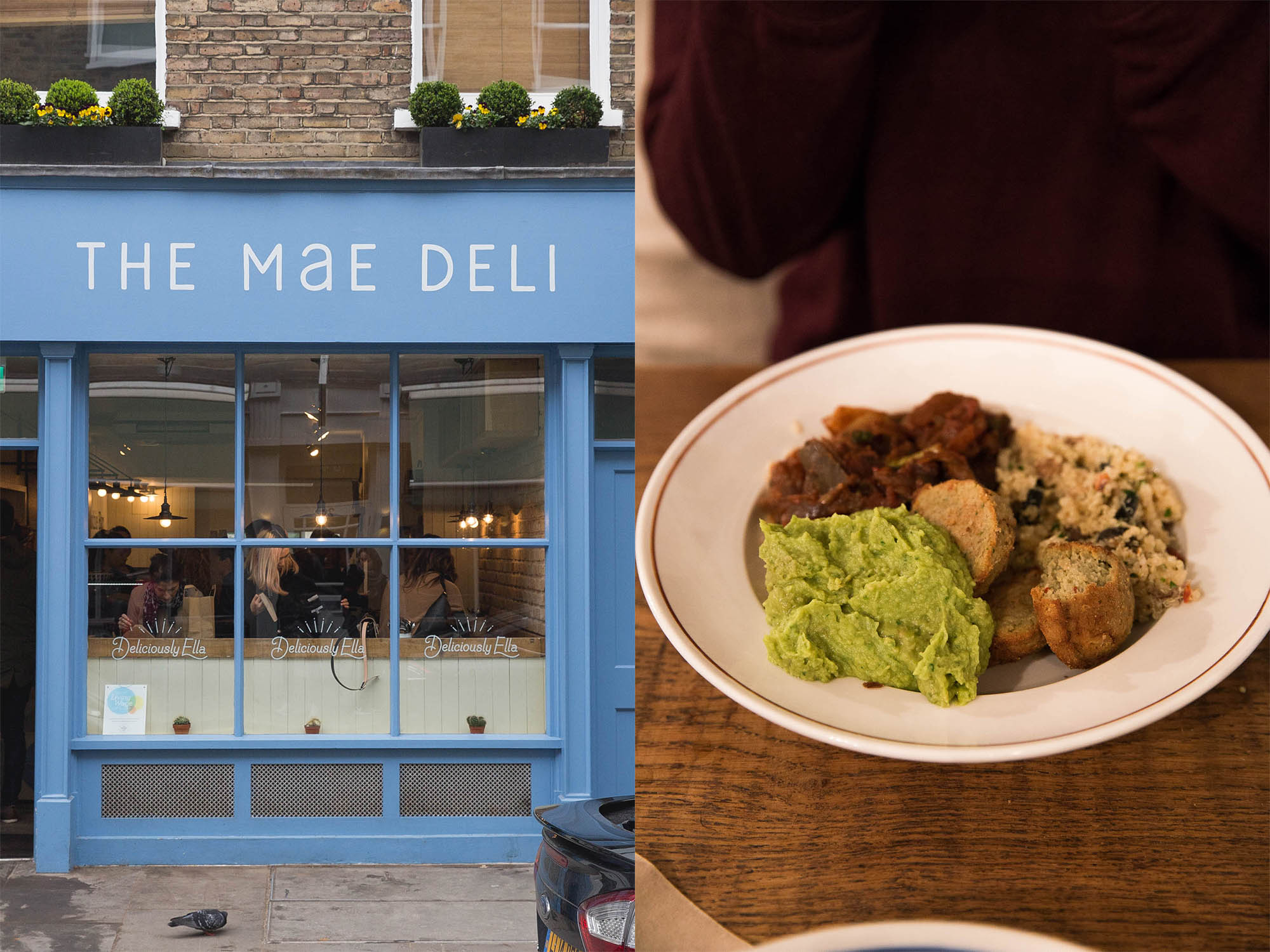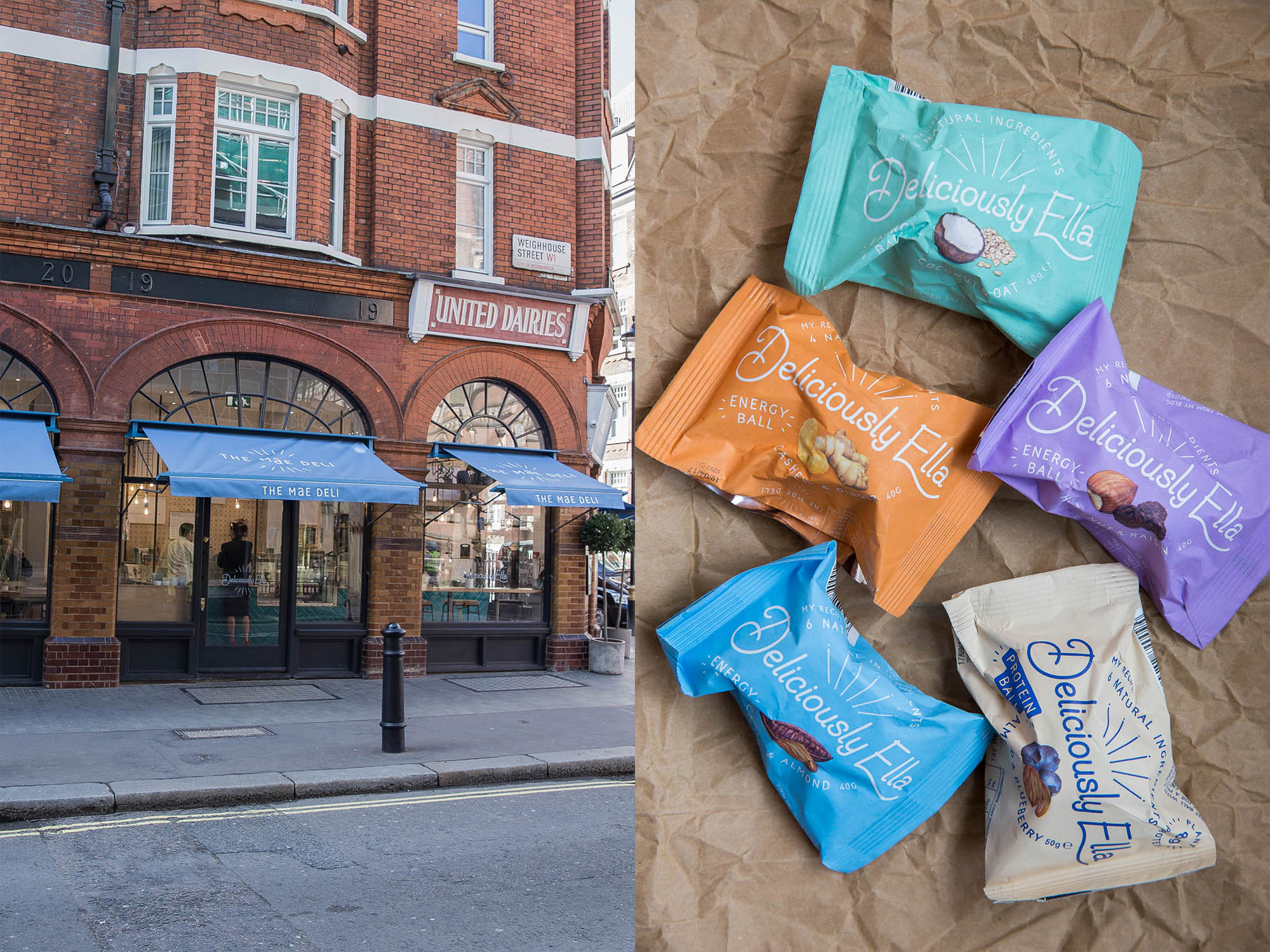 I love Ella's blog (Deliciously Ella), so I needed to try some of her restaurants. Finally, we had lunch in one of them and breakfast in the other one (she's just opened a new one recently). We also tried her energy balls (the blue one is my favorite) and I think it was my favorite place along with Tibits. The food is vegan, but you can also add fish or meat to any dish. The porridge was great and it's quite inexpensive for being London. You can see the Seymour Place deli (CLOSED) in the first picture above and the Weighhouse Street deli in the second one.
6.- Campbell's Canal Cafe (CLOSED):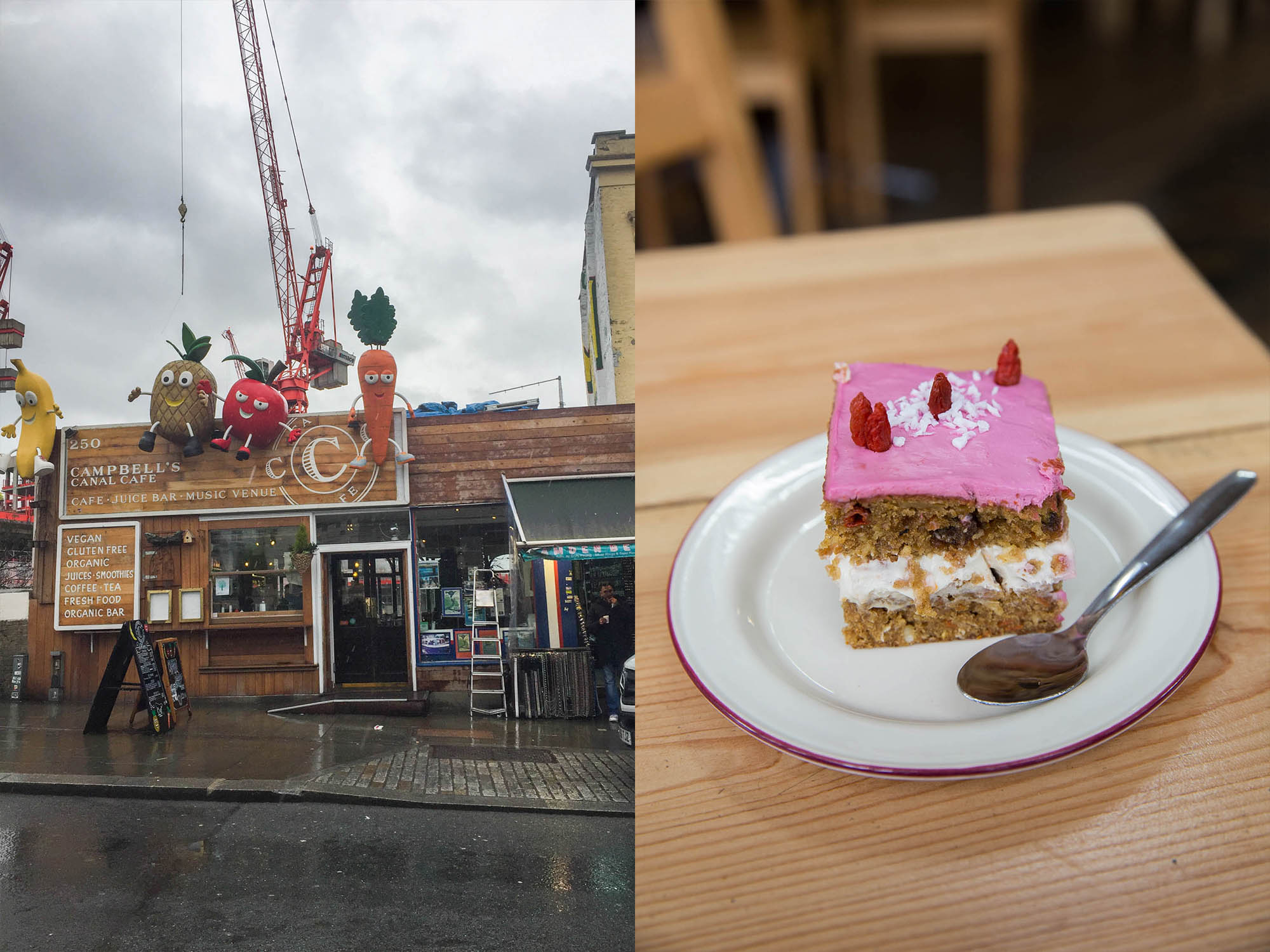 We were visiting Camden Town and we found this lovely vegan café. The owner and the waitress spoke Spanish and the food was great, especially the carrot cake.
7.- Joe and the juice: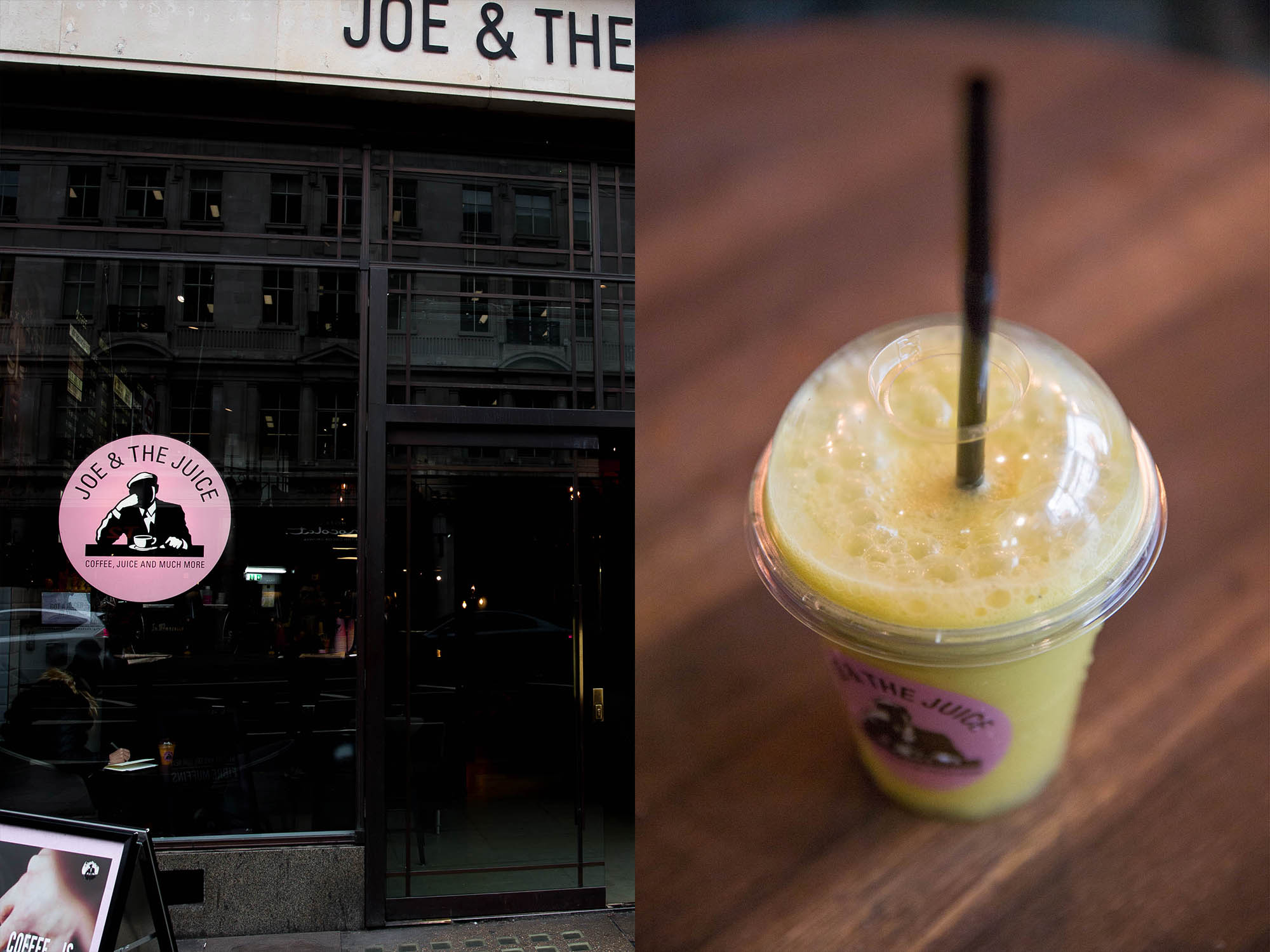 We were so thirsty and was looking for a juice and then we found this place. The food is not vegan, but they have juices and can make the smoothies with almond or soy milk. The juice was pretty good, but we had a smoothie at Stansted airport and they were not super tasty, just okay.
8.- Lola's Cupcakes: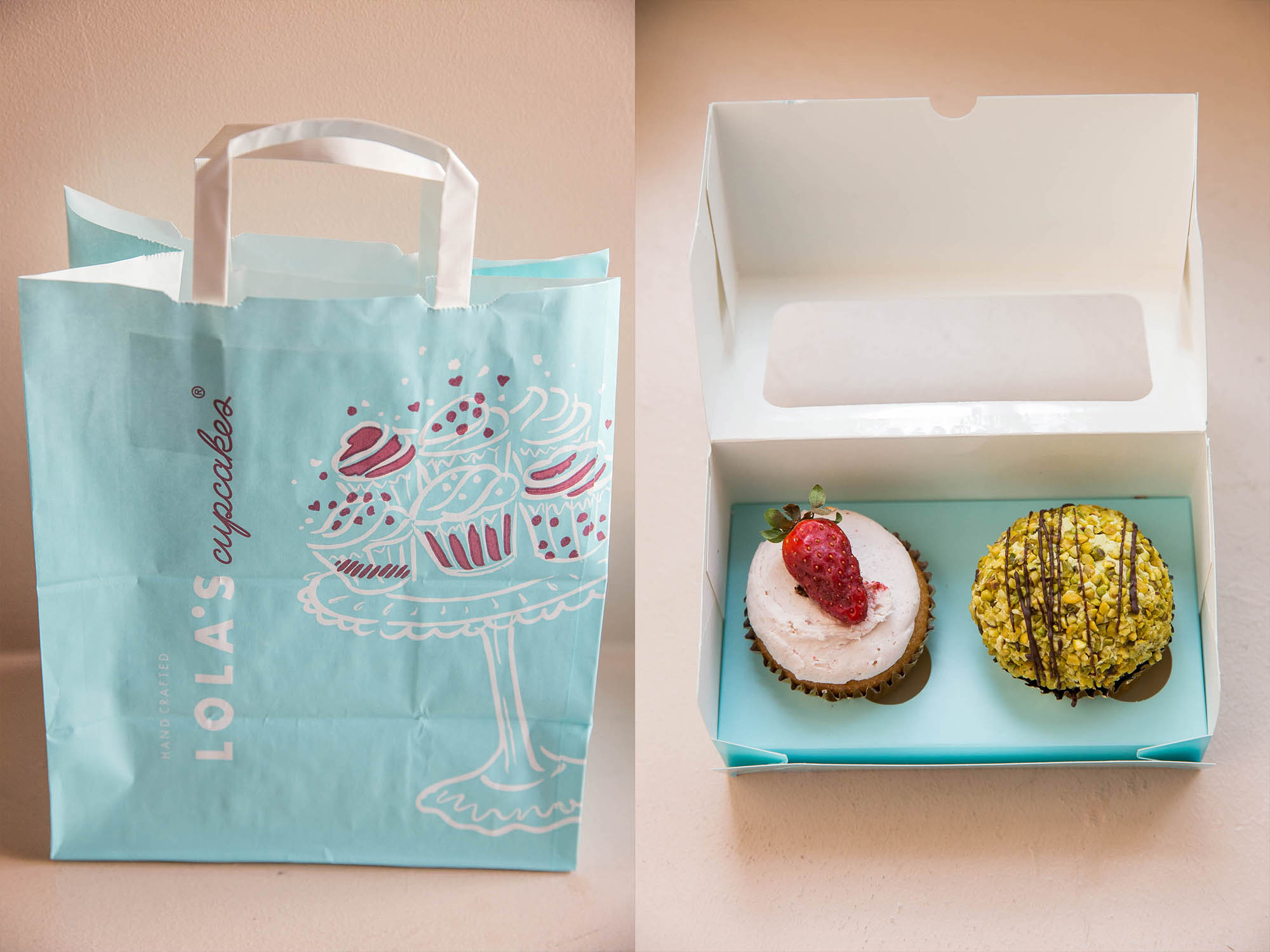 We stayed in Victoria and we saw a beautiful Cupcake store in the station every single day. The cupcakes looked amazing, but I thought they were not vegan. One day I asked for vegan cupcakes and they told me they have a few options. They were so good, but also so greasy and not easy to digest. It's a delicious treat though.
9.- 26 Grains: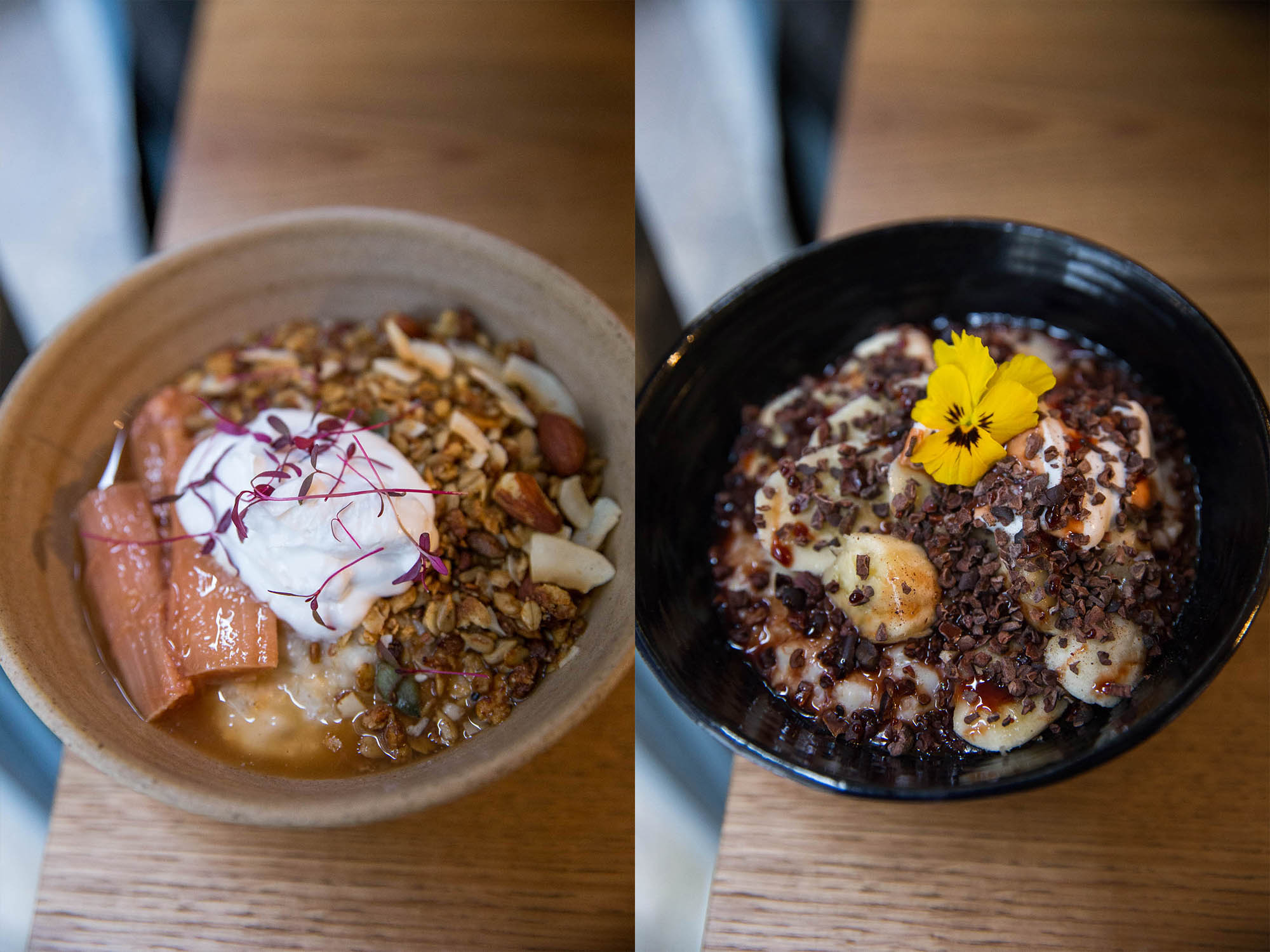 As we are obsessed with oatmeal, we wanted to try an authentic English vegan porridge. We read so many good opinions about 26 grains. It's not a vegan place, but they have some options. It was a little bit disappointing though because we have a sweet tooth and the food was not sweet enough for us. Besides, we have a love-hate relationship with rhubarb, sometimes we love it, sometimes we hate it and this time we didn't like the texture. If you want to try a delicious vegan porridge, you should go to The Mae Deli, especially if you like your food sweet, as we do.
Hope you find this post helpful and enjoy your trip! ?