I eat salads every single day, they're super healthy fast food and there are so many different ingredients you can use! I try to buy local and seasonal produce, it's better for the environment, for my health and it tastes so good.
Make your own salads and dressings, store bought food is usually full of additives and preservatives, which are bad for your health and also more expensive. Avoid animal and processed foods, there are hundreds of plant-based ingredients you can add to your salads (fruits, veggies, legumes, nuts, seeds, etc.).
I wanna share with you these 9 vegan salad recipes. Feel free to change the ingredients and add your favorite ones, salads are really easy to make and they always taste amazing.
1.- Simple vegan quinoa salad: you need to try this simple vegan quinoa salad, it's ready in less than 20 minutes and everyone can make it because is so simple. Only 7 ingredients needed!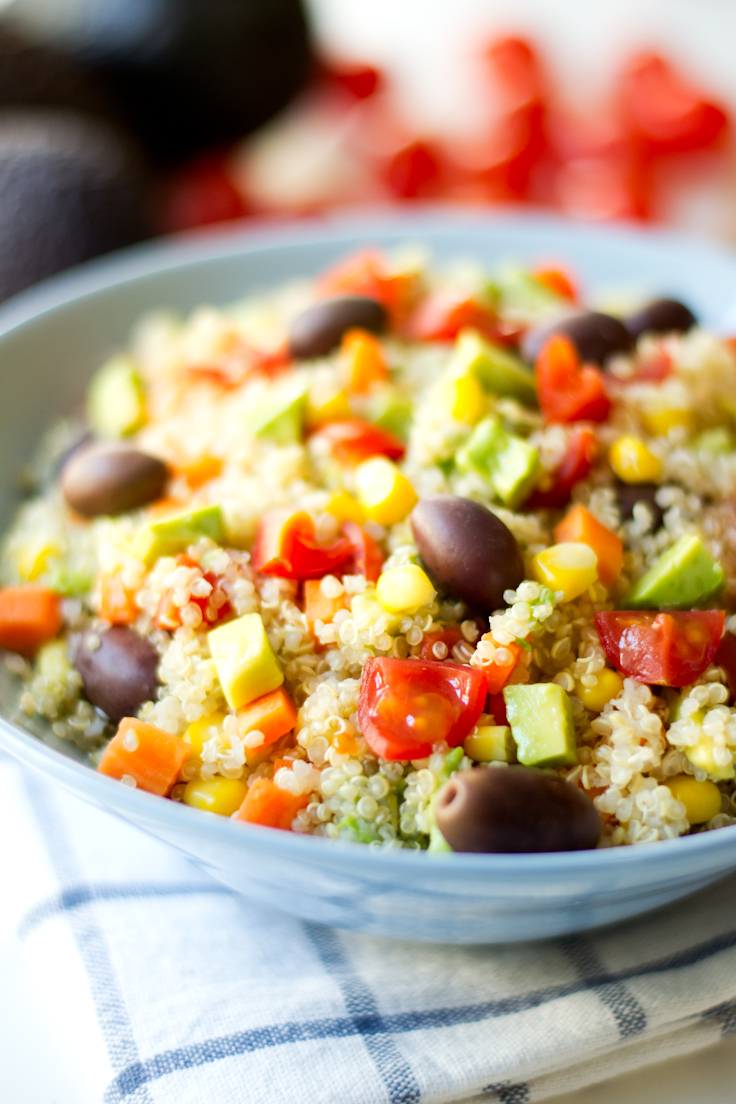 2.- Vegan Olivier salad: although Olivier Salad is a traditional Russian dish, you can find it at many restaurants here in Spain. This recipe is healthier and cholesterol-free.
3.- Vegan Cobb salad: this vegan Cobb salad is tasty, healthier, lower in fat and cholesterol-free. Look at these vibrant colors! Plant foods are full of life and nutrients.
4.- Vegan Greek salad: this refreshing vegan Greek salad with homemade vegan tofu feta cheese is healthy, light, nutritious and so delicious!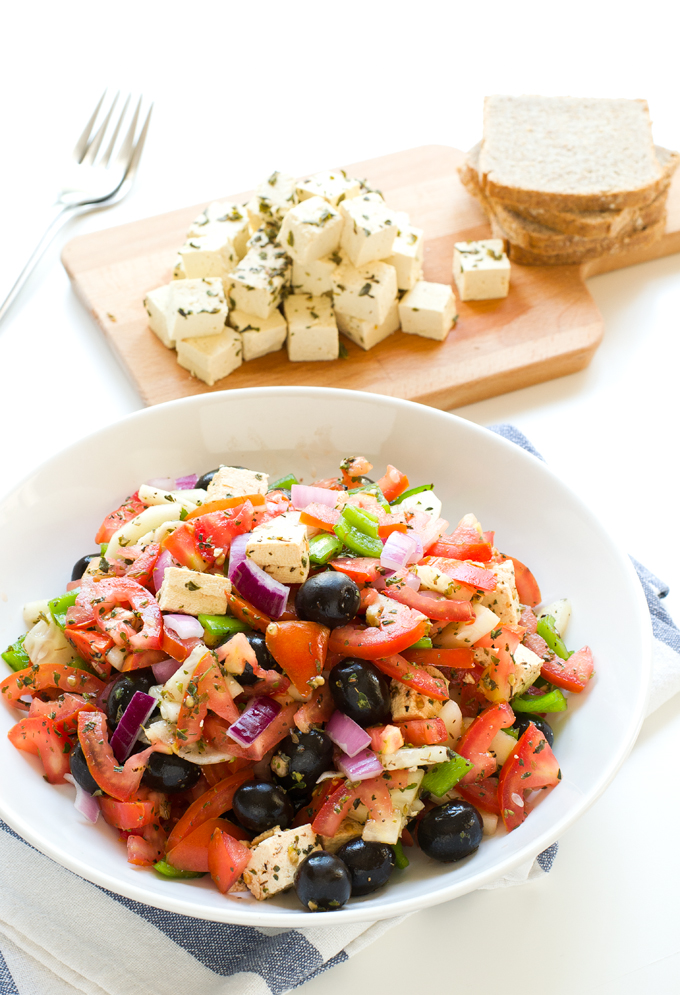 5.- Vegan Caesar salad: this vegan Caesar salad is EPIC! You should try it because it has less fat, is cholesterol-free and tastes awesome.
6.- Potato salad with vegan ranch dressing: this potato salad with vegan ranch dressing is my new obsession, I've found the perfect vegan dressing. It's so good!
7.- Vegan Chinese salad: super easy vegan Chinese salad. It's made with lettuce, carrots, agar and soybean sprouts. It has only 114 calories per serving and tastes awesome.
8.- Zucchini noodles with avocado sauce: I'm in love with these zucchini noodles (or zoodles), they're so healthy and delicious! You can use other veggies like cucumber, carrot or pumpkin.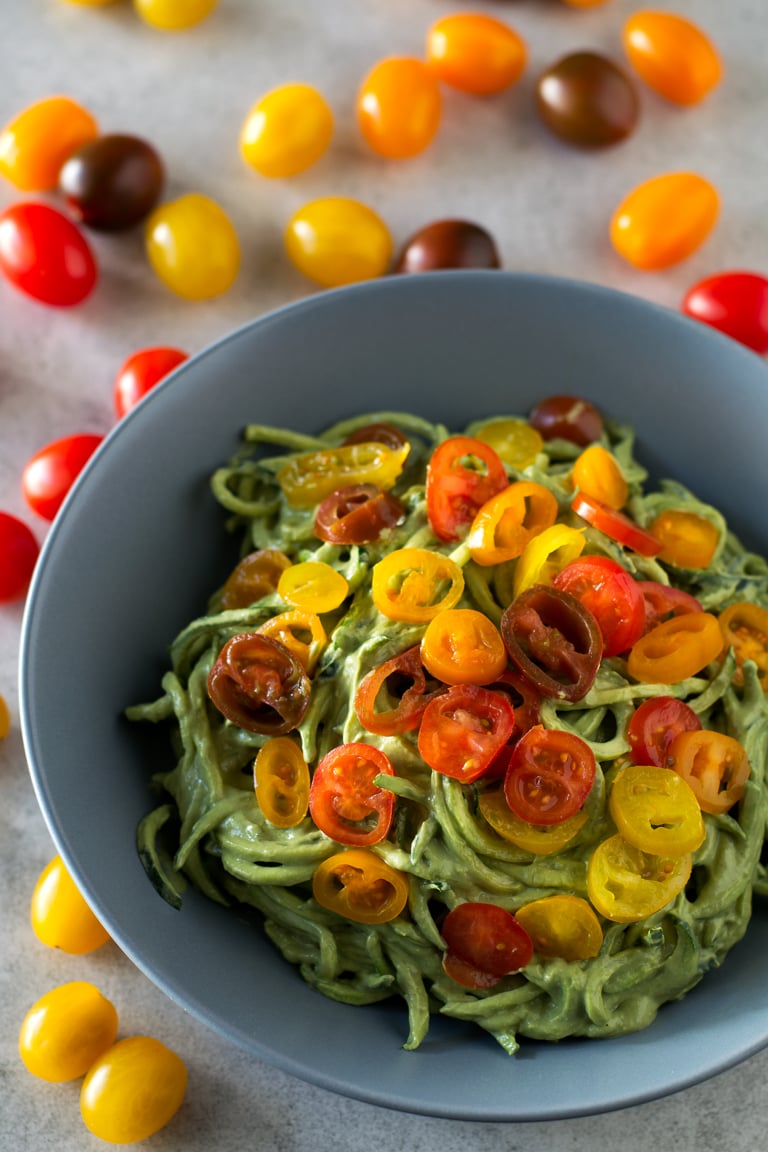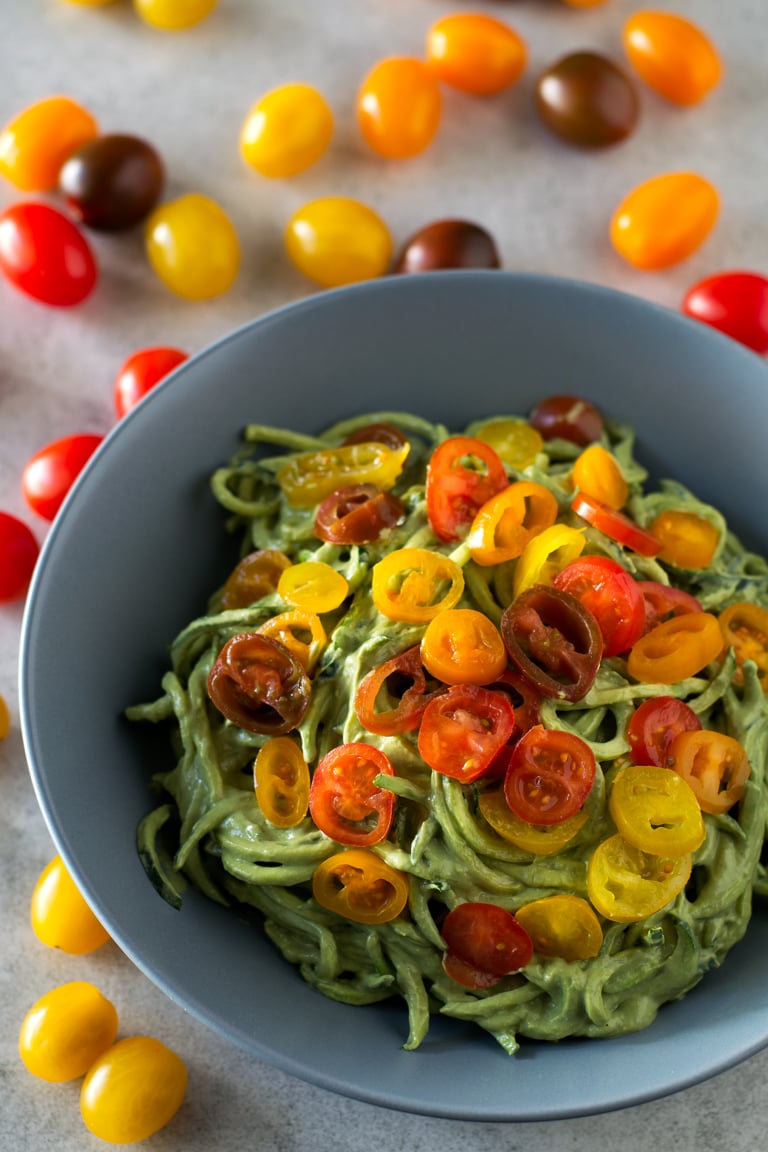 9.- Quinoa tabbouleh: this quinoa tabbouleh is ready in 20 minutes and is the perfect meal to eat on the go. It's really easy to make and so nutritious.