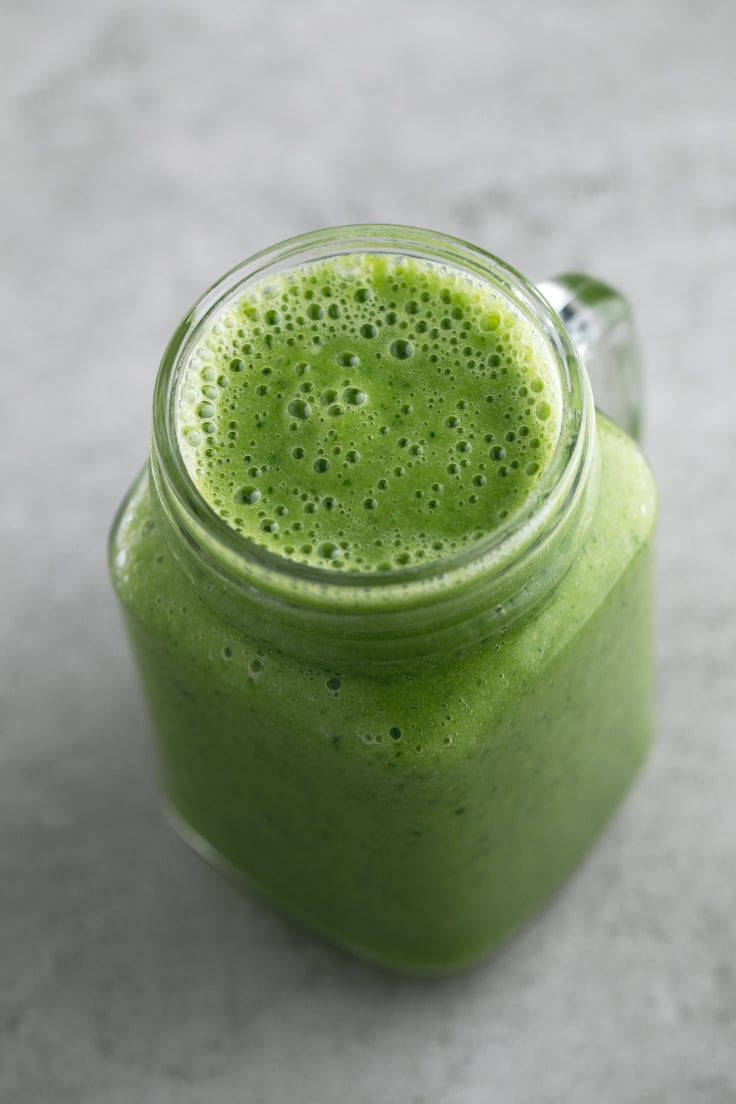 The inscription for the challenge is closed, thanks a lot for joining us. Hope you've liked all the recipes! 🙂
Hi everyone! We've been so busy during the holidays, spending time with our families, celebrating my birthday and fixing some technical issues, but we're back and here's our first challenge, we're so excited! Hope you join us, it's going to be fun!
7 days to a healthier you
The 7-day smoothie challenge starts on January 11 and ends on January 17 and we're going to replace a meal (breakfast, lunch or dinner, you choose!) with a delicious smoothie.
All the recipes are vegan and also gluten-free and all the ingredients are easy to get. The smoothies are made with 4 ingredients + a healthy sweetener, which is optional. We'll also share with you some alternatives, just in case you don't like any fruit or veggies we've used or if they're expensive in your area.
To make the challenge you only need a knife, a cutting board, a blender and a jar, that's all! Powerful blenders are better, but you can use any blender you've got on hand.
The recipes are new, you won't find them on the blog or in our Simple Vegan Smoothies ebook.
You'll receive a PDF file with the 7 recipes at the end of the challenge. If you bought our Simple Vegan Smoothie ebook, we'll send you the PDF file anyways, although you haven't joined the challenge.
The challenge is FREE! You've got nothing to lose, so join us!
Join the challenge
You have until January 17 to join the 7-day smoothie challenge. You can join by filling the form below (if you can't, you can try on this page too).
We'll send you an email next Friday (January 8) with the shopping list, some tips to help you in your healthy journey and the first recipe of the challenge. We'll send you that email again on January 10 for those who join the challenge at the last minute and we'll also include the second recipe of the smoothie challenge. You'll get every recipe two days before, that way you can plan your meals and achieve your goals. We'll send a PDF file every single day with the shopping list, the tips and the recipes for those of you who have joined the challenge later.
We'd love you share a photo of your smoothies on social media and don't forget to tag the picture #simpleveganblogsmoothiechallenge
Smoothies are good for you
Smoothies are perfect to detoxify your body after the holidays and you'll start the new year improving your health because it's an easy way to include more fruits and veggies in your diet, which also will help you to get rid of junk food cravings.
Smoothies are also great if you want to lose some weight, although you should eat a balanced diet (whole grains, legumes, fruits, veggies, nuts and seeds) and do some exercise. Walking 30 minutes at least 5 days a week is free and so good for your body.
If you want to learn more about smoothies, take a look at our 10 health benefits of smoothies post. It's life-changing!
What are you waiting for? Join the 7-day smoothie challenge! You'll feel better and you can do it! Please share the challenge on social media to spread the vegan and the healthy lifestyle message with the world. Thank you so much! ?