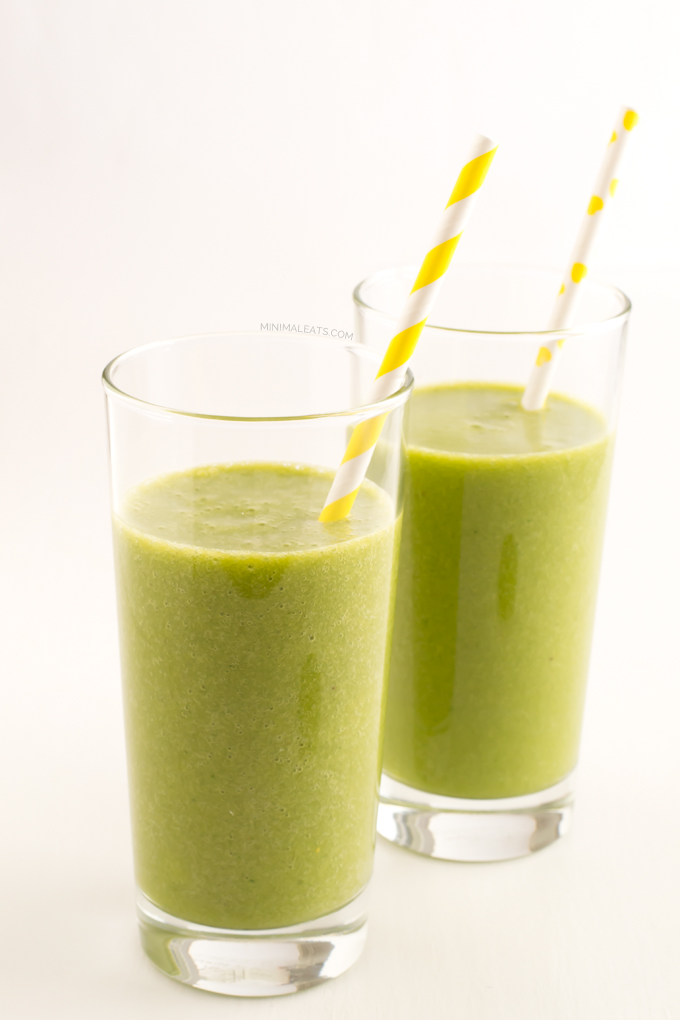 This 5 minute anti-cellulite green smoothie is a super simple and easy recipe, you can prepare it in only 5 minutes, you only have to place all the ingredients in your blender and blend until smooth. It's really delicious and it helps you to get rid cellulite.
Eating healthy is so important if you want to prevent or reduce cellulite, even there are some foods that cause cellulite and other foods can help us to fight it.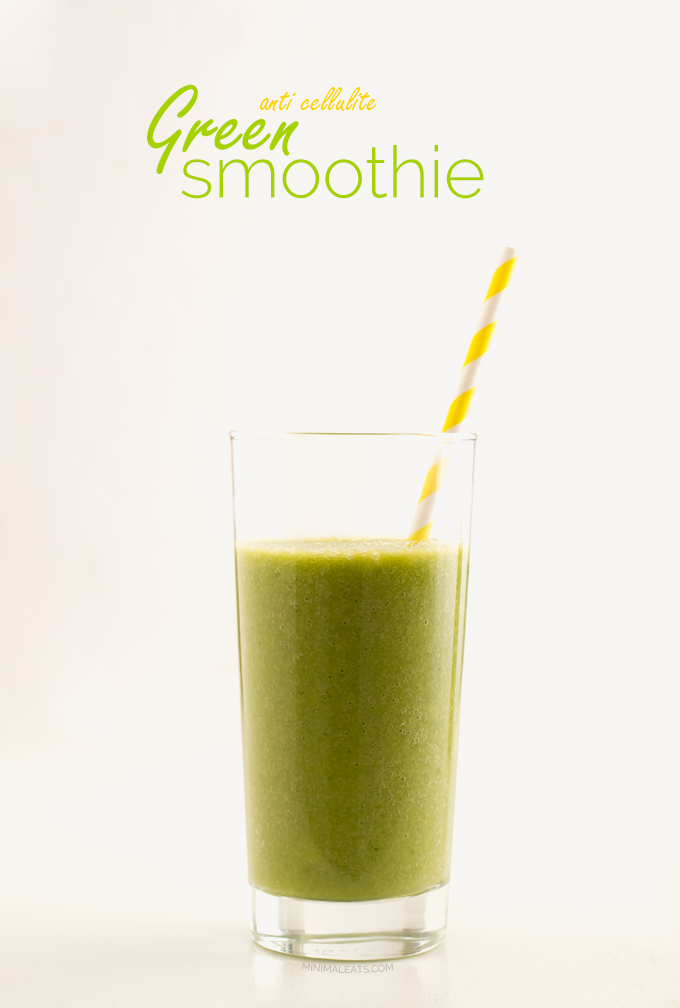 This green smoothie is an anti-cellulite cocktail, it's made with healthy ingredients, although obviously it isn't a miracle potion. If you have bad habits and you live an unhealthy lifestyle (with a poor nutrition or if you don't exercise), cellulite won't go away, no matter what creams you use or what you eat.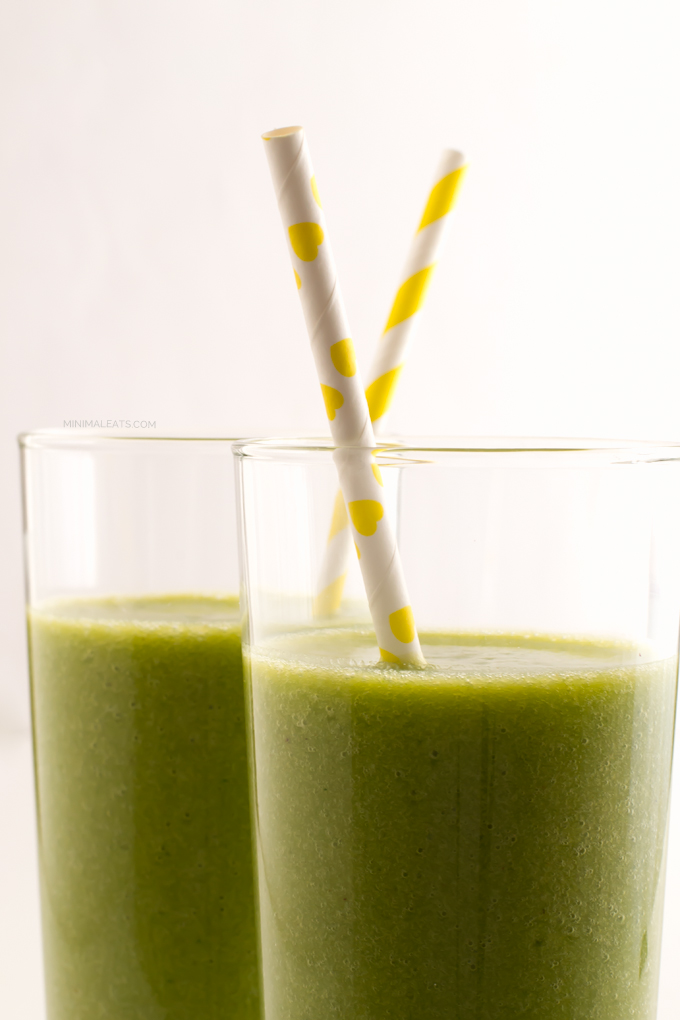 Green smoothies taste like heaven, if you like fruit you need to try them! I prefer to use green leaves with a neutral flavor, such as spinach. You can add water or some king of plant milk (we love almond milk). You can also add nuts, seeds, dried fruits, cocoa or carob powder, etc.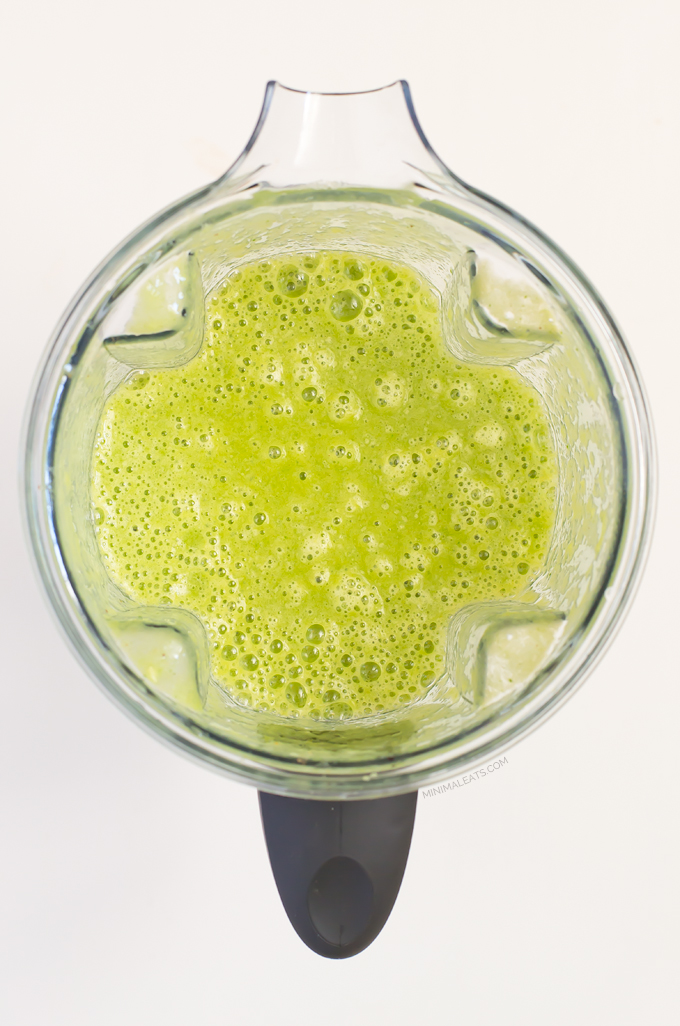 We need to eat at least 5 portions of fruit and vegetables each day, so smoothies are a great choice, you can add the 5 portions and eat them in one meal. You can make your green smoothie, pour it in a glass jar and drink it when you want, although the sooner you drink your smoothie after making it, the fewer nutrients it will lose.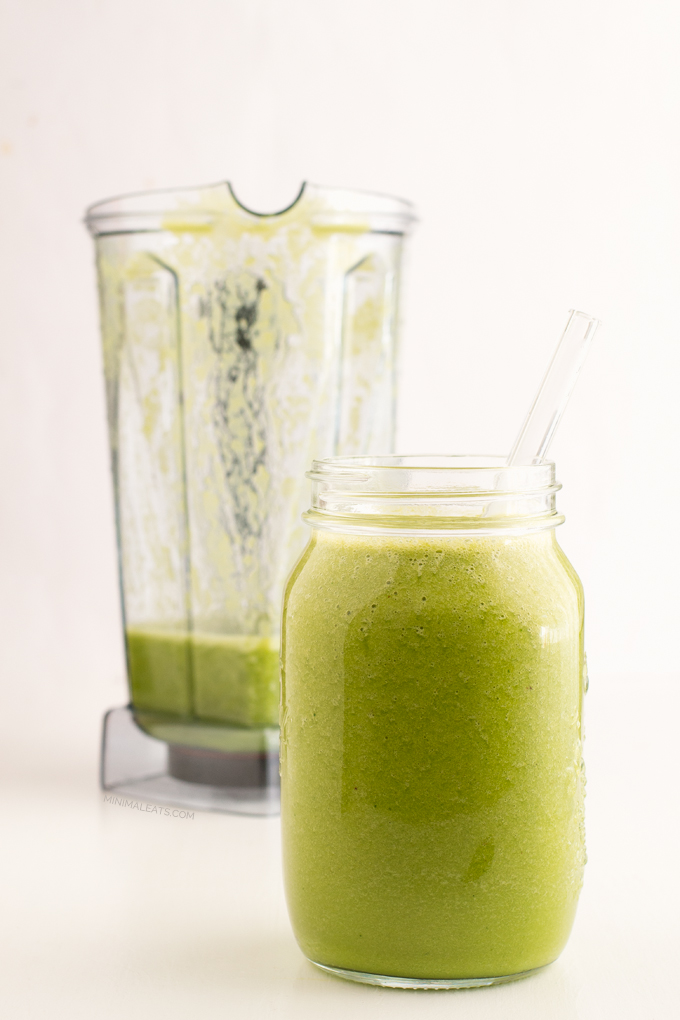 I usually have a green smoothie for breakfast, I love them and they make me happy, they put me in a good mood, they also are so nutritious and healthy and it's a low calorie breakfast alternative.
Green smoothies are a great breakfast or even a great snack, they are so delicious, you can use your favorite fruits and vegetables and they are fast food, they are ready in less than 5 minutes! If you love green smoothies as much as we do, get our 10 Easy Vegan Recipes FREE E-Cookbook, you can find a simple green smoothie recipe and other 9 simple and delicious recipes more. Click for a FREE download, you'll love it!
Why are these ingredients helpful to fight cellulite?
Water can help reduce fluid retention, which is one of the most common causes of cellulite. It also can help cleanse the body and remove toxins.
Spinach is a great source of fiber and iron. Fiber is necessary to prevent constipation. Constipation and iron deficiency can cause cellulite.
Oranges are rich in water, vitamin C, fiber and antioxidants, in addition, vitamin C helps absorb iron better.
Pineapple is diuretic, helps fight fluid retention and also provides us with fiber, antioxidants and other beneficial nutrients for our body.
Bananas are a good source of potassium, which helps to reduce fluid retention, and counteracting the effects of sodium.
Cinnamon helps stimulate circulation, and one of the main causes of cellulite is poor circulation.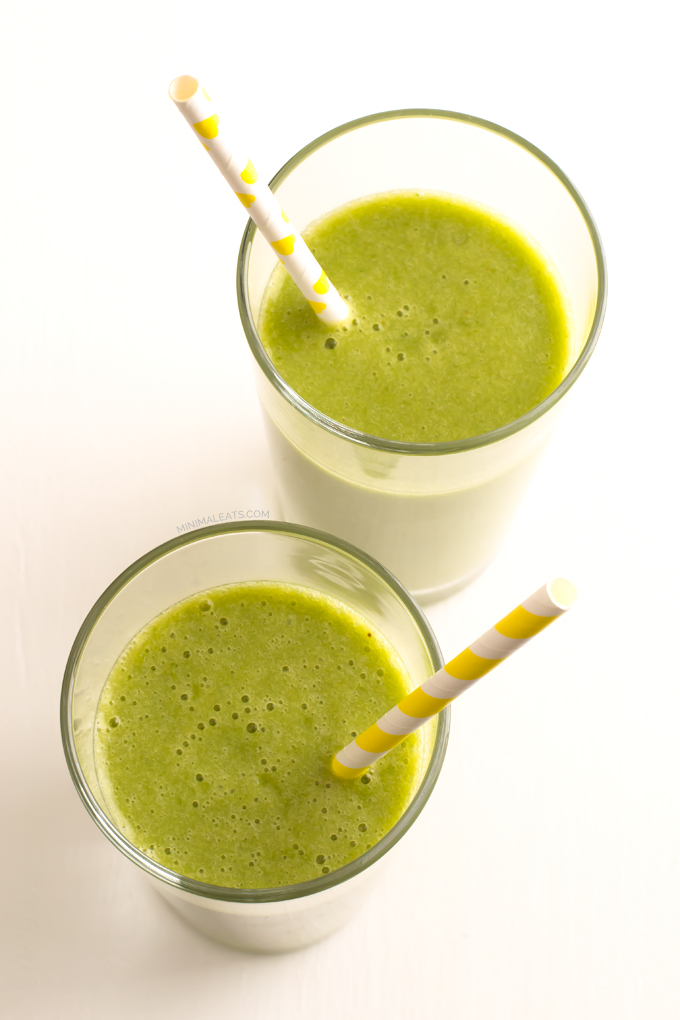 You can use any blender to make your green smoothies, although depending on the power it has, your smoothie will be more or less thick. If it's too thick for you, add more liquid. We have a Vitamix blender and we love it, it's expensive, but it's totally worth it!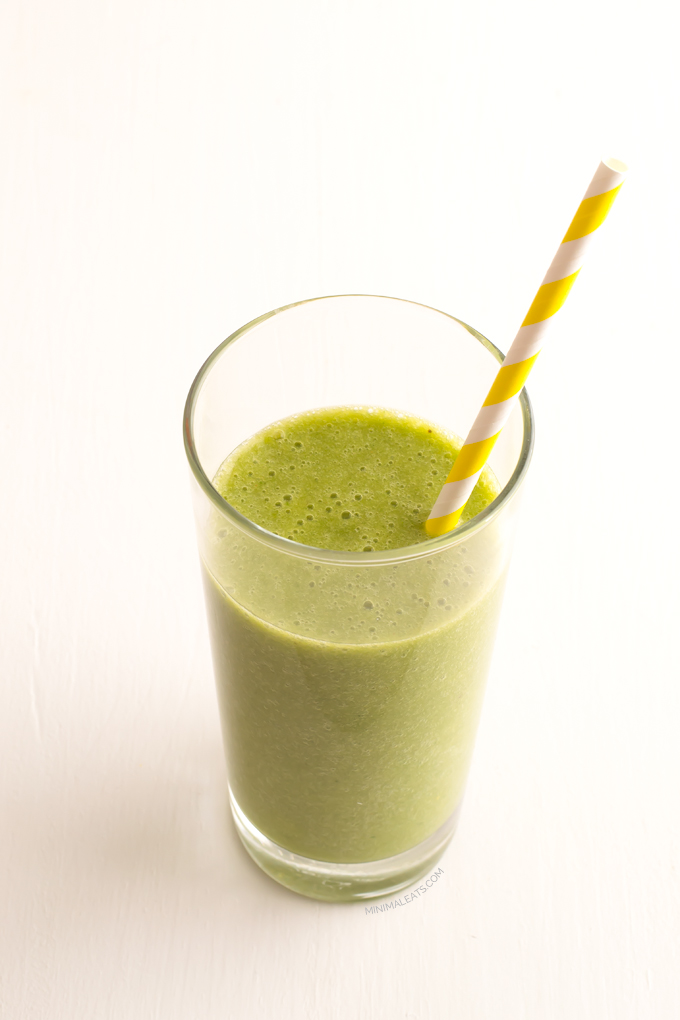 I love this recipe, but if you feel like you need your smoothie to be sweeter, I suggest adding dates or stevia, but don't add sugar because it causes cellulite.
If you have cellulite, you NEED to try this 5 minute anti-cellulite green smoothie, it's healthy, fresh, sweet, so easy to make and you only need a blender. It's important to take care of yourself, so drink green smoothies! You'll have a healthier and happier life.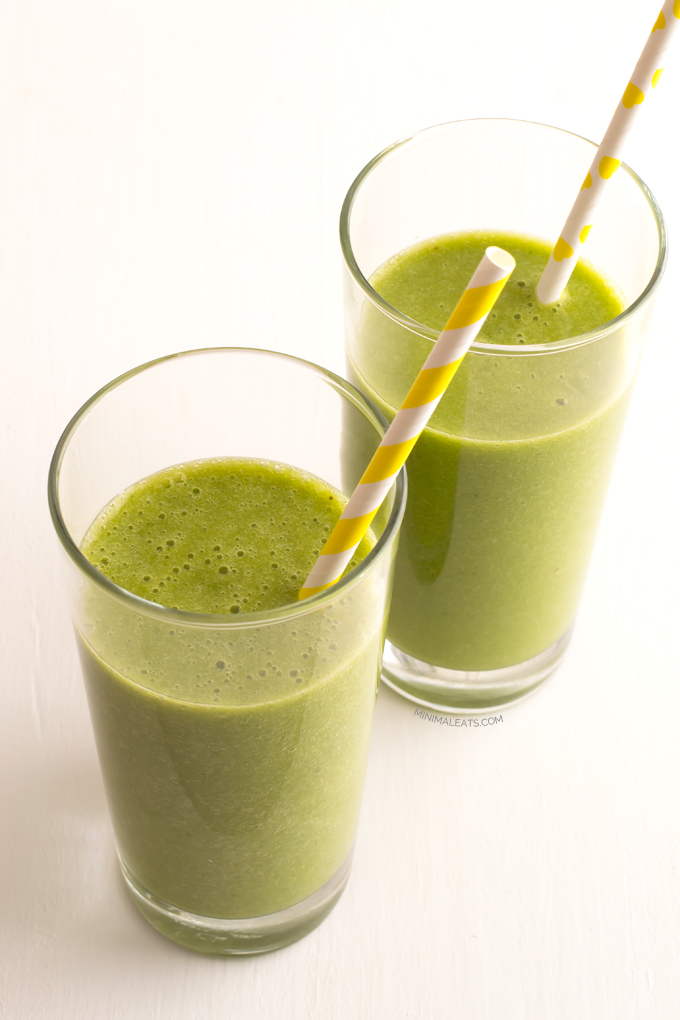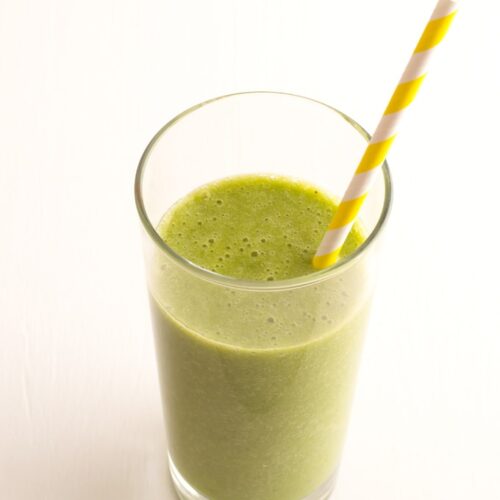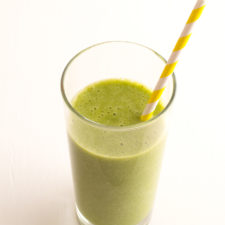 5 Minute Anti-Cellulite Green Smoothie
5 Minute Anti-Cellulite Green Smoothie. It's sweet, healthy, light and really easy to make. It's ready in less than 5 minutes! You're gonna love it!
PRINT
PIN
RATE
Servings:
4
cups (1 liter)
---
Ingredients
1

cup

water

1

cup

spinach

2

oranges

2

bananas

1

slice

pineapple

1

teaspoon

ground cinnamon
Instructions
Place all the ingredients in a blender and blend until smooth.

You can add ice instead of water.
Nutrition
Serving:
4
cups (1 liter)
|
Calories:
438
kcal
|
Carbohydrates:
111.3
g
|
Protein:
7.4
g
|
Fat:
1.5
g
|
Saturated Fat:
0.3
g
|
Sodium:
27.2
mg
|
Fiber:
18.2
g
|
Sugar:
71.7
g